Shrinkage Hacks
Photography by Sam Mulwa (@mulwa_)
Betting has gone viral. There are people that consider betting a side hustle. Someone will owe you cash then when you ask them what their plan on paying back is, they respond with sports pesa. No shame whatsoever.
Sportspesa has become very enterprising that recently a betting magazine was introduced. It's called Shinda Bet. Apparently it's meant to boost your chances of winning. I would not know for obvious reasons. However, if there was the slightest chance of putting up mankind as collateral incase I lost a bet, I'd gladly put up human beings, sanasana Africans. Are you familiar with those that are never on time? Consequently I'd lose, on purpose.
I'm seated at a Lounge in Westlands one fine Wednesday evening waiting for my friends who by the way are notoriously late. (See why I need sportspesa to up their leverage game to humans?).
The kind you agree to meet at 5pm but still end up showing up at 9pm.The same chaps that swear they are 5 minutes late yet they show up 100 minutes later then come up with some flimsy excuse. Traffic has become old, so how about I hit a cow on Mombasa road? There's always a herd of cattle on North Airport road. How about that?
People will never be on time because they hate waiting and since they are anticipating the other party will be late, they show up late just in case.
This chill spot has on offer happy hour cocktails going for half the price. As I'm looking at the cocktail menu, I recall a chat I was having about happy hours with my pal Kyle. He does not believe the cocktails on offer are genuine. I believe his exact words were "These people are in business to maximize returns. There's a catch with these happy hour cocktails. You keep dashing for those offers na ni ma blue moon na ma meakins mnakunywa tu."
Kyle, how are you going to crash a sister's dreams like that?
Anyway it's not parked at all being a weekday. After the waiter takes my order (I took a pass on the cocktails, thank you very much Kyle), I turn to my phone and start catching up with people's lives via Instagram stories (side note: Justrioba is my IG  user name). I also realize that was a shameless promotion of my social media account but please let me be.
Where were we? Right! Instagram. I'm about to 'Hae Pls" one of my followers then this tall, slender chic in braids with a bright smile says hi to me. Next to her is an attractive white dude with an equally bright smile. I'm hoping and praying that I do not have to pretend I know them because they does not look the slightest bit familiar.
She introduced herself and went straight to "Is this your hair?"
I chuckled and responded in the affirmative while thinking "If I had a dollar."
In a split second her hands were in my hair, she literally dug into my hair. Now, curiosity gets to the best of us, and this is not the first time someone has done it. My reaction usually depends on who's touched my hair. If it's a close friend , say Esther for example. Esther is notorious for touching my hair. I usually say something like " Essie, Where do you get the guts to dig your fingers in my hair? While you are at it why don't you go ahead and spank me too?" We laugh and laugh then she ends up touching my hair again.
In this case however, it's a stranger so  I just sat there like an obedient furry animal in a zoo getting its back rubbed all the while giving her male companion the "please make it stop look"
This is how the conversation went, she's still touching my hair:
"How comes its so soft? It does not look soft"
"I moisturize daily and deep condition weekly"
"Goodness! Slow down on the natural hair lingo."
"Both terms are similar to giving a thirsty person water. Our hair type is naturally dry so we have to hydrate it regularly. "
"So what is our type?"
"Type 4, but it ranges from A to C."
I can swear I see the white guy roll his eyes with the I did not come here for this look.
"Wow!! It's actually longer than it seems. Don't you hate shrinkage?"
"I used to but not anymore."
She finished by saying that Shrinkage is a buzzkill.
As she was leaving, I said smiling "Since you messed with my afro, at least offer to pay zoo fare. I'm sure I look like Frodo from lord of the rings."
The white dude laughed. She didn't. I should probably stick to making such remarks to my friends.
The fact that she asked about shrinkage was what got me. Shrinkage is when your hair looks shorter than it actually is especially when wet. So deceptive! Some naturals, me included can experience up to 90% shrinkages so one ends up looking like they shaved.
I think shrinkage is one of the most annoying things about natural hair, after detangling.  It's rather frustrating when you want to show off your length but shrinkage will not let you prosper. It goes without saying, shrinkage can be annoying.
Personally, I tried to fight it by stretching my hair using heat at the risk of heat damage until I realized it's not worth it. I had a hate relationship with shrinkage until I figured ways to accessorize my hair in spite of the shrinkage. This is highlighted in the pictures below.  Don't you love how flexible natural hair can be?
1. An Unruly Afro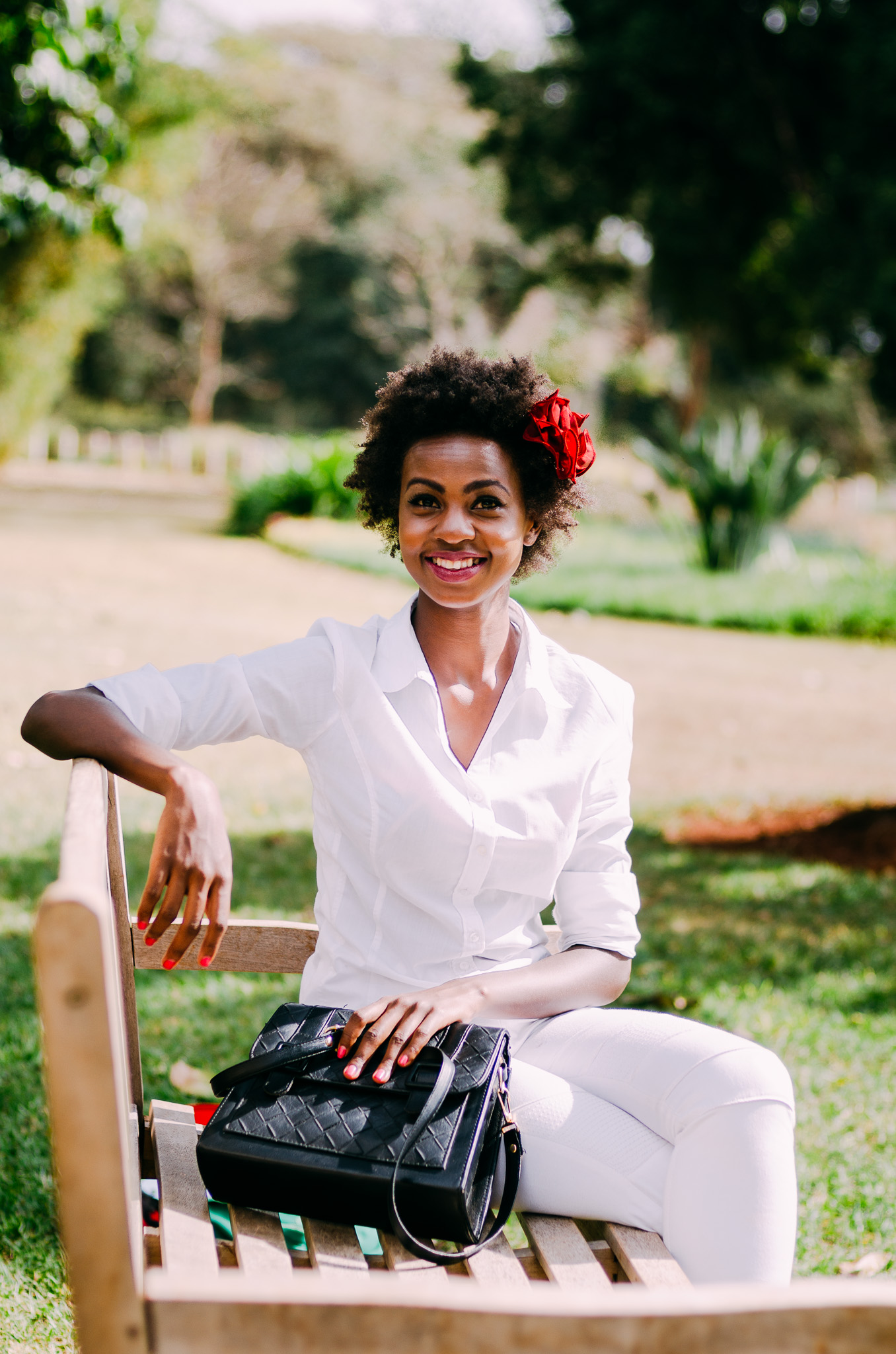 2. Accesorize with cute hair clip maybe?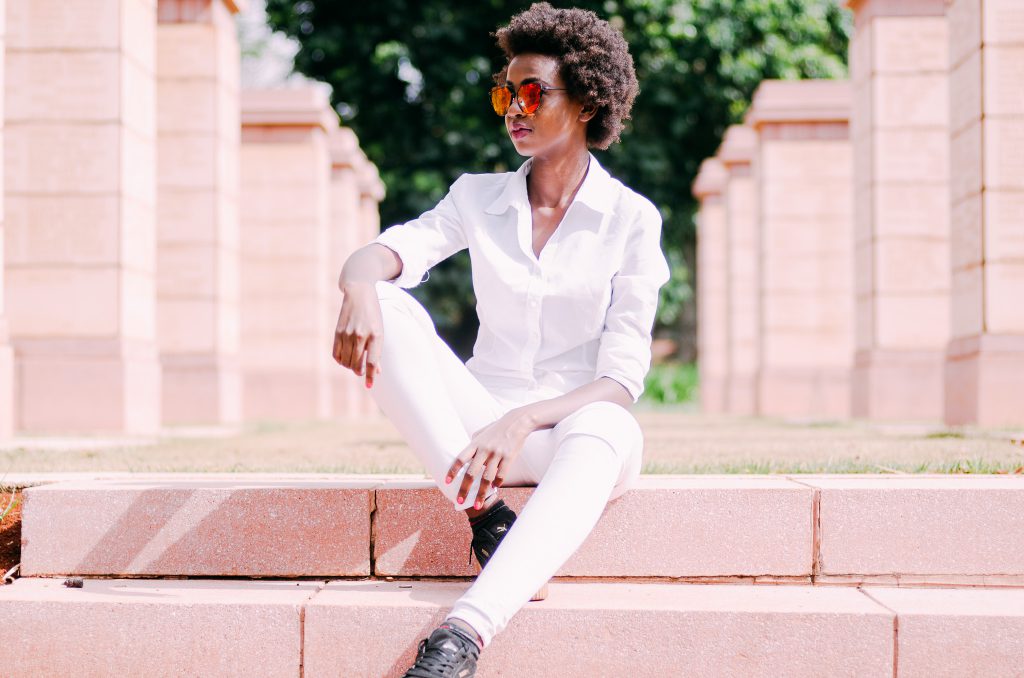 3. Or Trendy Sunglasses?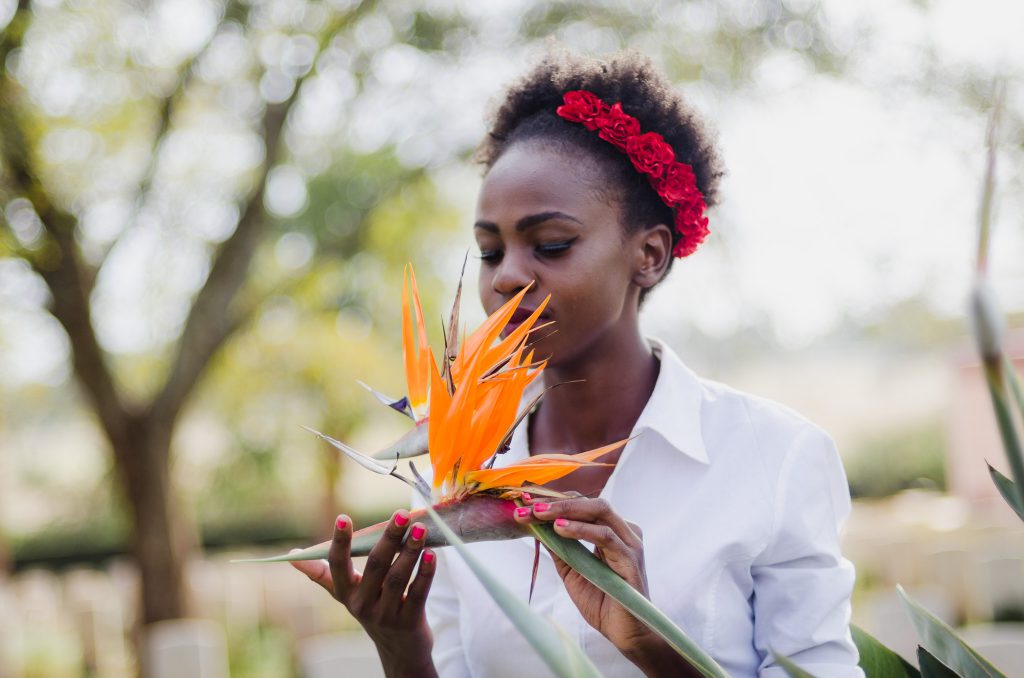 4. Flower Crowns anyone?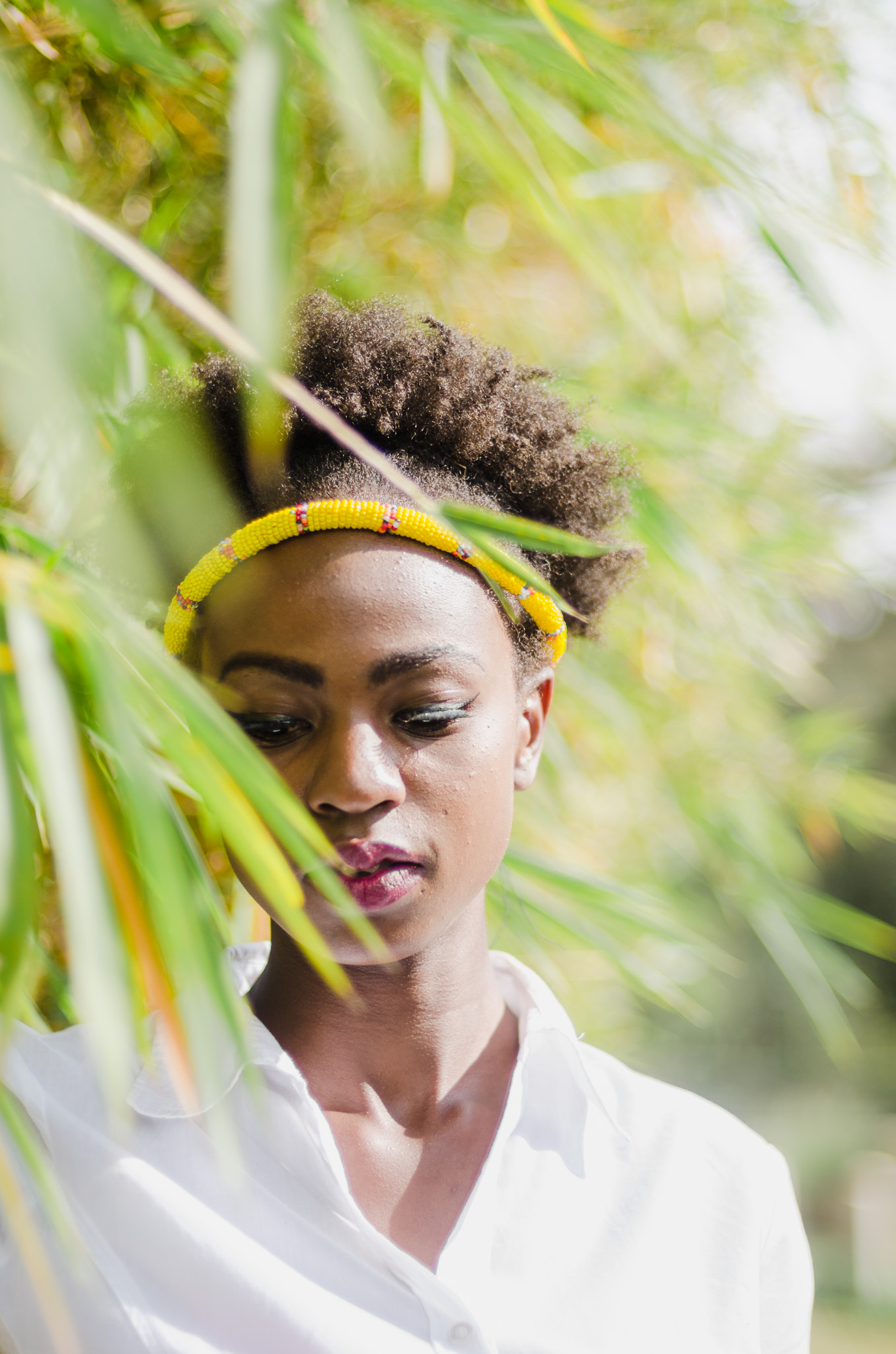 5.Or this?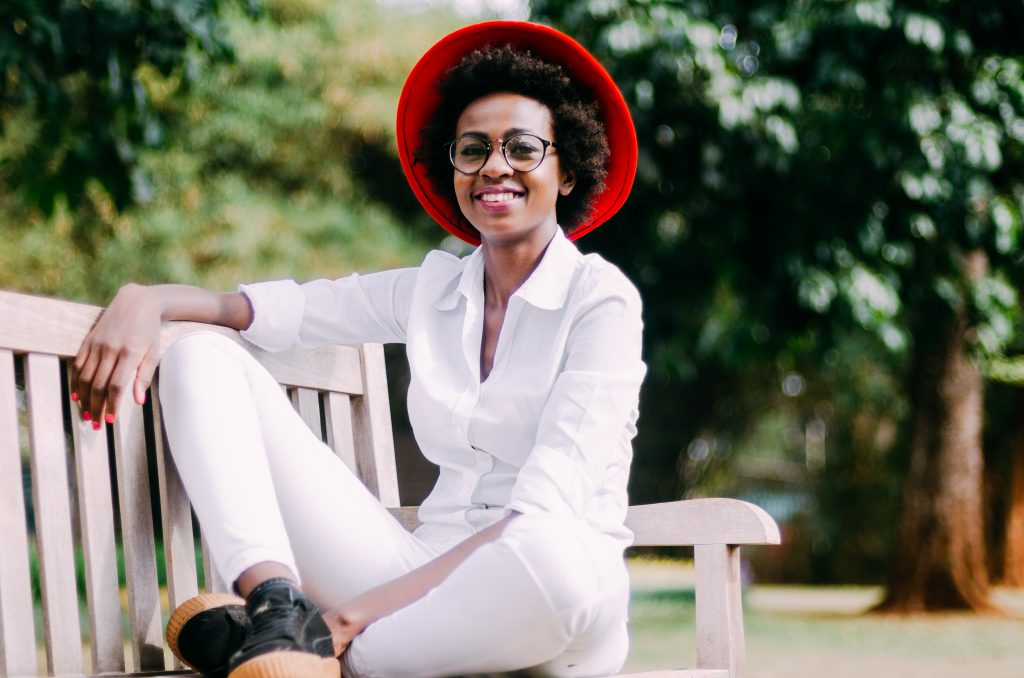 6. Occasionally, throw in  a hat and clear glasses
The above are just but a few shrinkage hacks!
So my dear naturals, embrace shrinkage because for starters, it indicates your hair is healthy. YES! If your hair is not shrinking then my friend you got a problem.  Healthy hair means your hair will grow to whatever length as long as you let it be. If you want to show off your length so badly then try African threading. I'll talk about African Threading in a separate post.
Till next time,
XOXO!
Please do not forget to subscribe by clicking here.