Diani is a popular holiday destination in Kenya. I'm not sure what people love the most about it. It could be the weather, the charming locals, the incredible sunsets, the white sandy beaches, the food, or a combination of all of these? As for me, I love Diani because it's the home of firsts. It's where I first went tandem sky diving and scuba diving.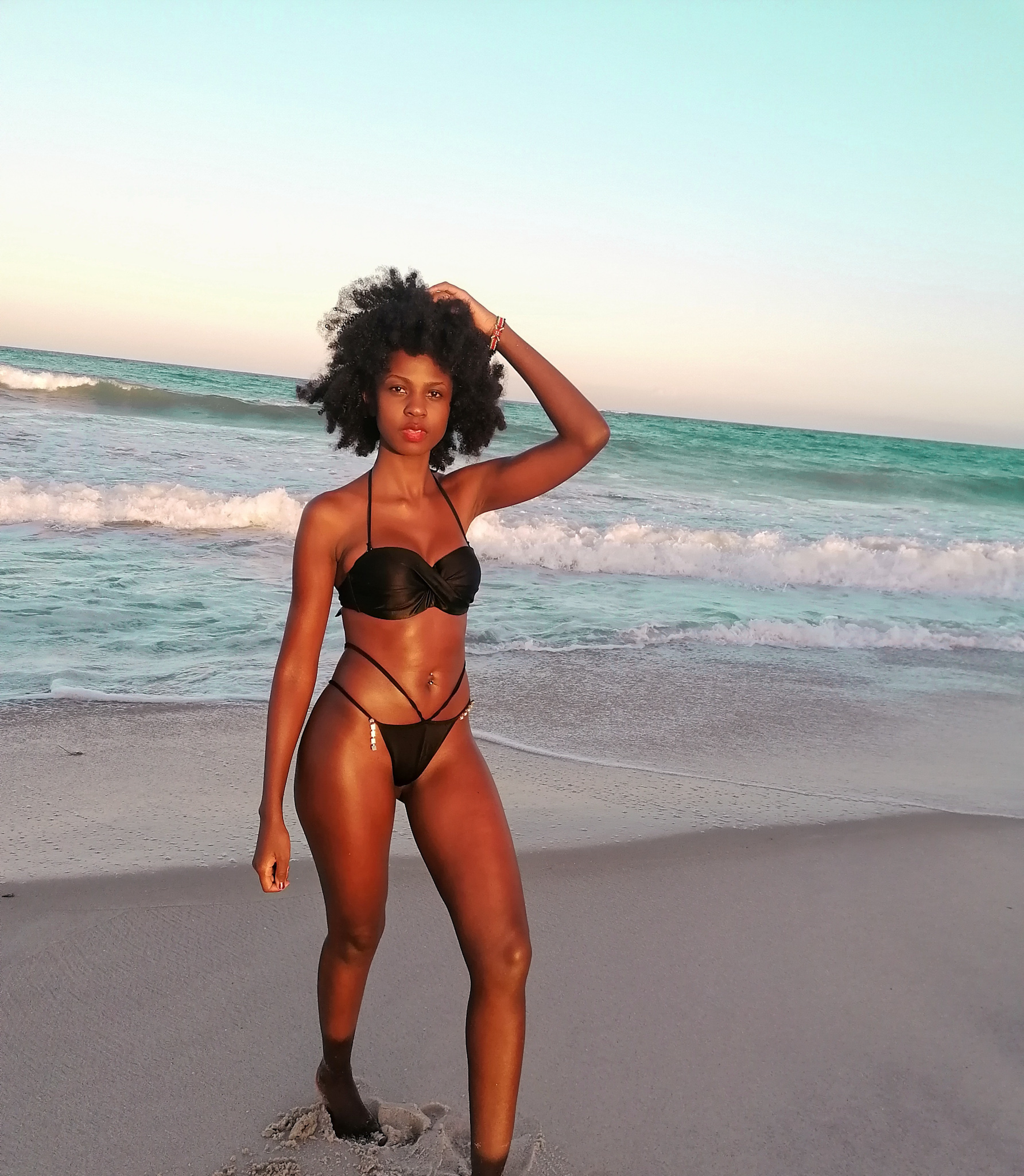 Read more: The Perfect Tandem Skydiving in Diani

There are numerous things to do, multiple options on where to eat, and places to stay. After I posted a Diani twitter thread, most of you requested me to list the prices and I said  I would. This blog post's function is to deliver on that promise. Do not pressure yourself to do everything at once because you can always go back. It's not like Diani is going anywhere.
Things to do in Diani
Some places to eat
What to eat
Solo date ideas
Cute date ideas
Places to visit
& some adrenaline activities

( a thread)

— Mother of Passports (@justrioba) September 30, 2020
Please note these prices are as at September 2020.Use prices as an estimate because they tend to fluctuate.
How to Get To Diani
Jambojet offers 2 daily direct flights from JKIA to Ukunda airstrip from Ksh 4900. Book your flight in advance. The earlier you book the cheaper the flight. Typically, midweek flights tend to be cheaper than weekend ones.

Transportation in Diani
The main means of transportation in Diani is tuk-tuks which should cost Kshs 50 per person per trip. However, you can always choose to use Uber or Bolt.
Where to Stay
I split my accommodation into two because I spent a total of 9 days in Diani.
This is a beachfront property with very spacious rooms. It's also very close to Diani's main center making it very accessible to all tourist attractions and activities. Diani Reef's chef is a man after my heart. On most days, I barely clear my plate but this wasn't the case. My friend wrote a piece about our stay here
If you choose full board accommodation, you'll get a deliciously varied buffet while lunch and dinner are from their A la carte menu, which has equally delicious options.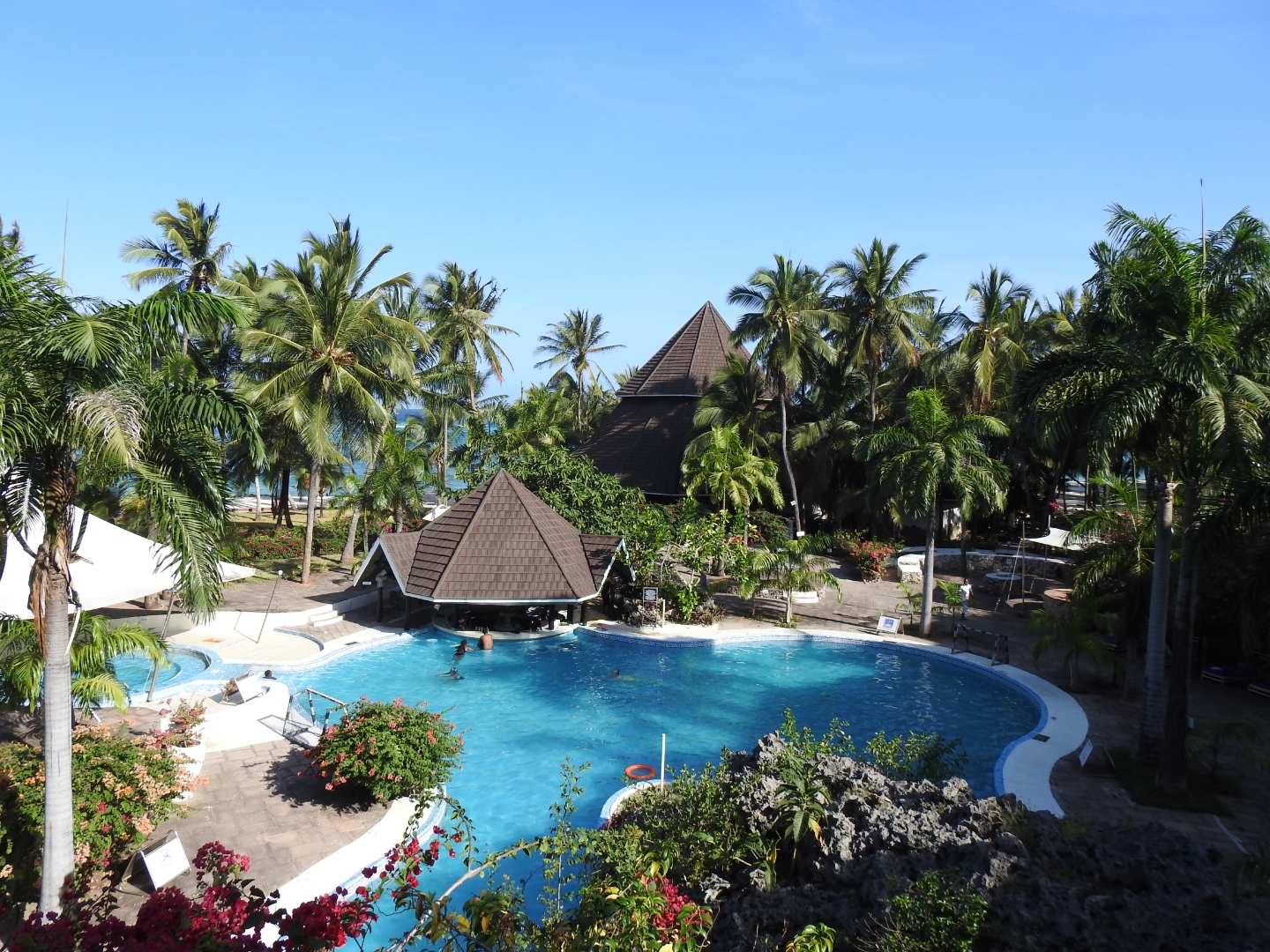 The second half of my stay was at Diani Sea lodge. My room was a few steps from the ocean. I didn't need to set an alarm to wake me up cus the ocean waves would wake me up in time to catch the sunrise.
This beachfront property is also located close to the main center making all places with the activities offered below, easily accessible.
For the entire month of October, Jambojet and Diani Sea lodge have collaborated to offer an affordable 4-night package to anyone wishing to travel to Diani.

1. The impressive Diani beaches
I could easily access the beaches when staying at Diani reef and Diani Sea lodge but my friends encouraged me to check out other beaches. I went to Bidi Badu, Kongo River Beach, and Amigos. Accessing these beaches is free. It was at Kongo River Beach that I caught the most beautiful sunsets in Diani.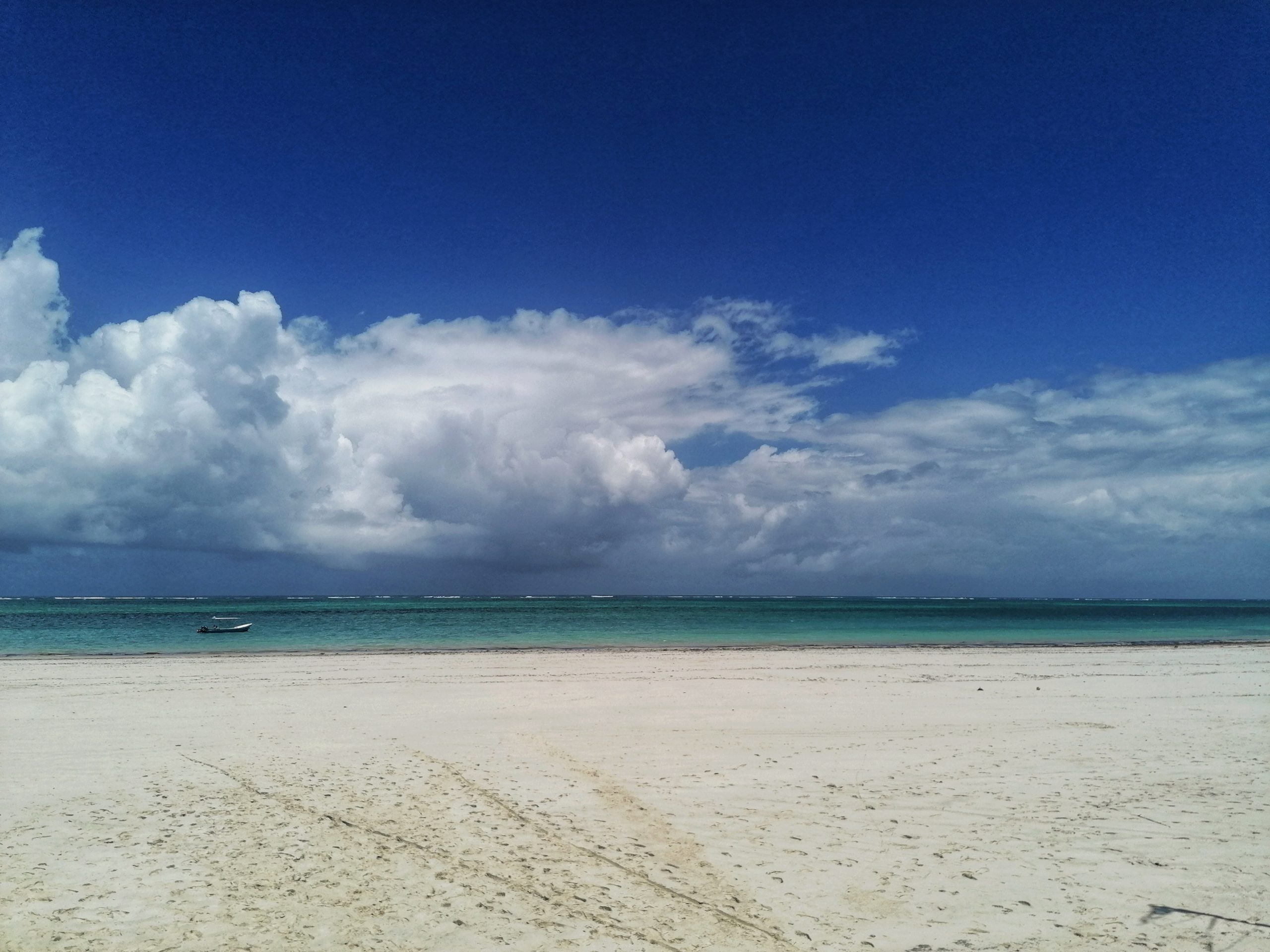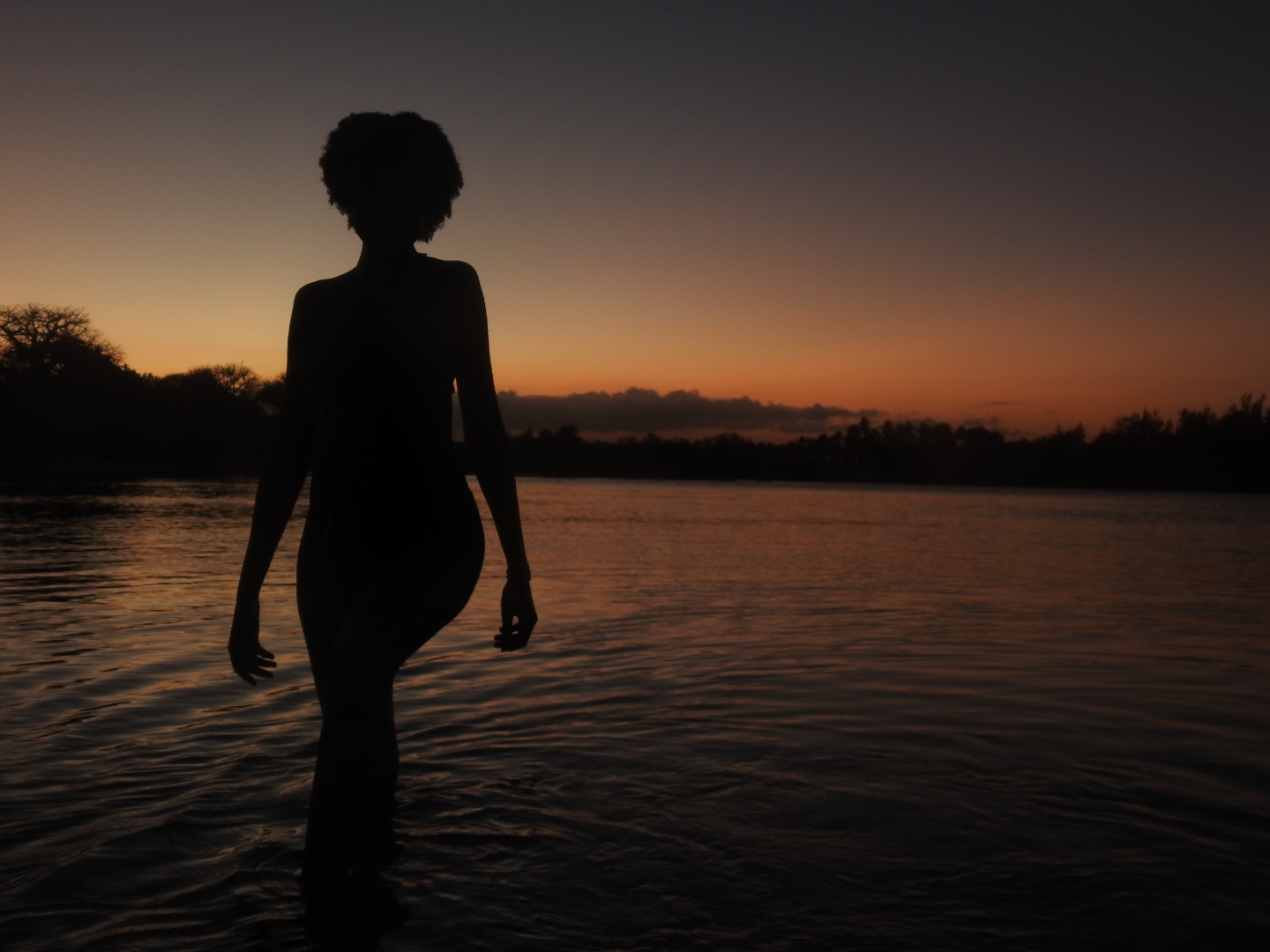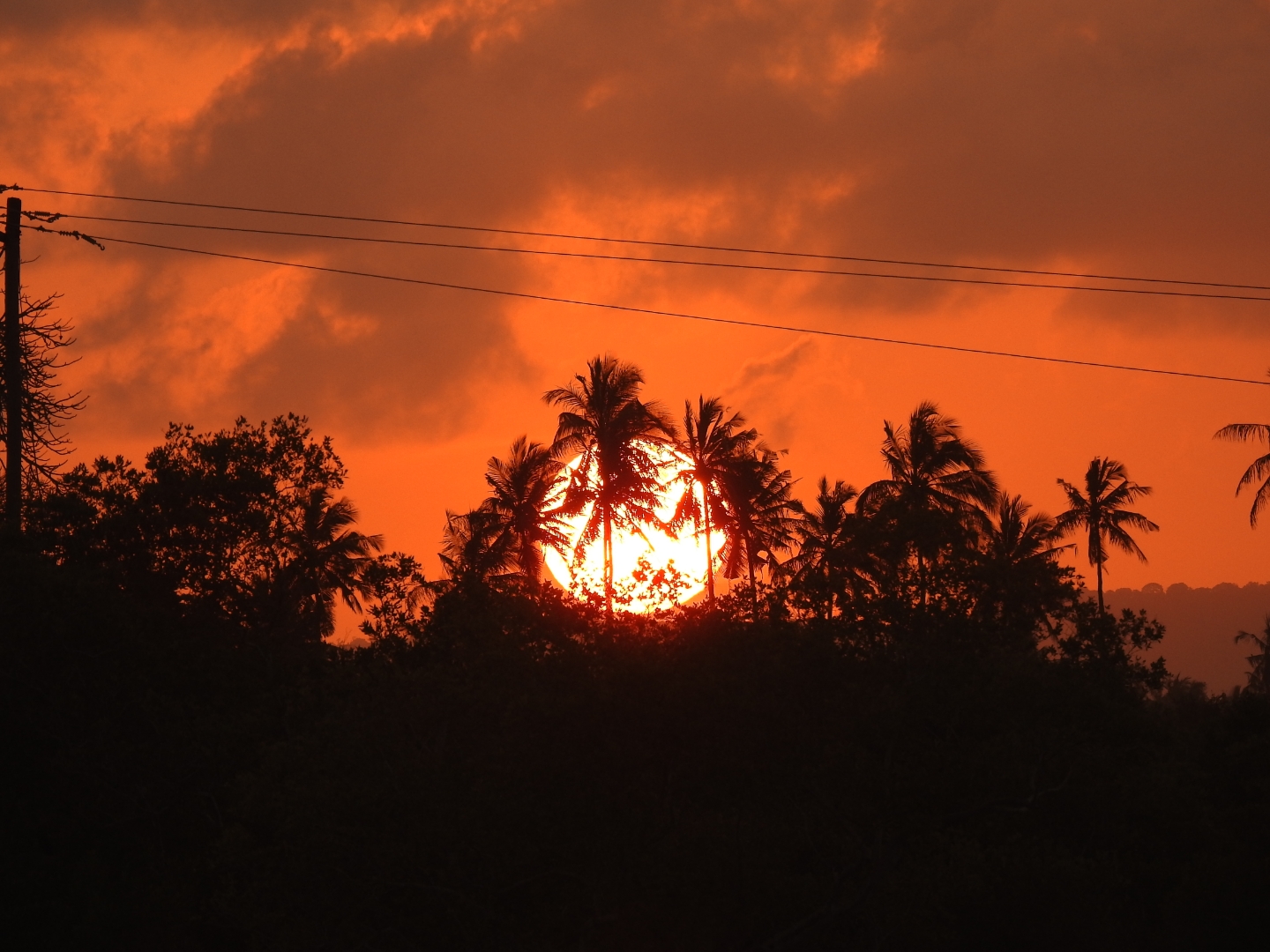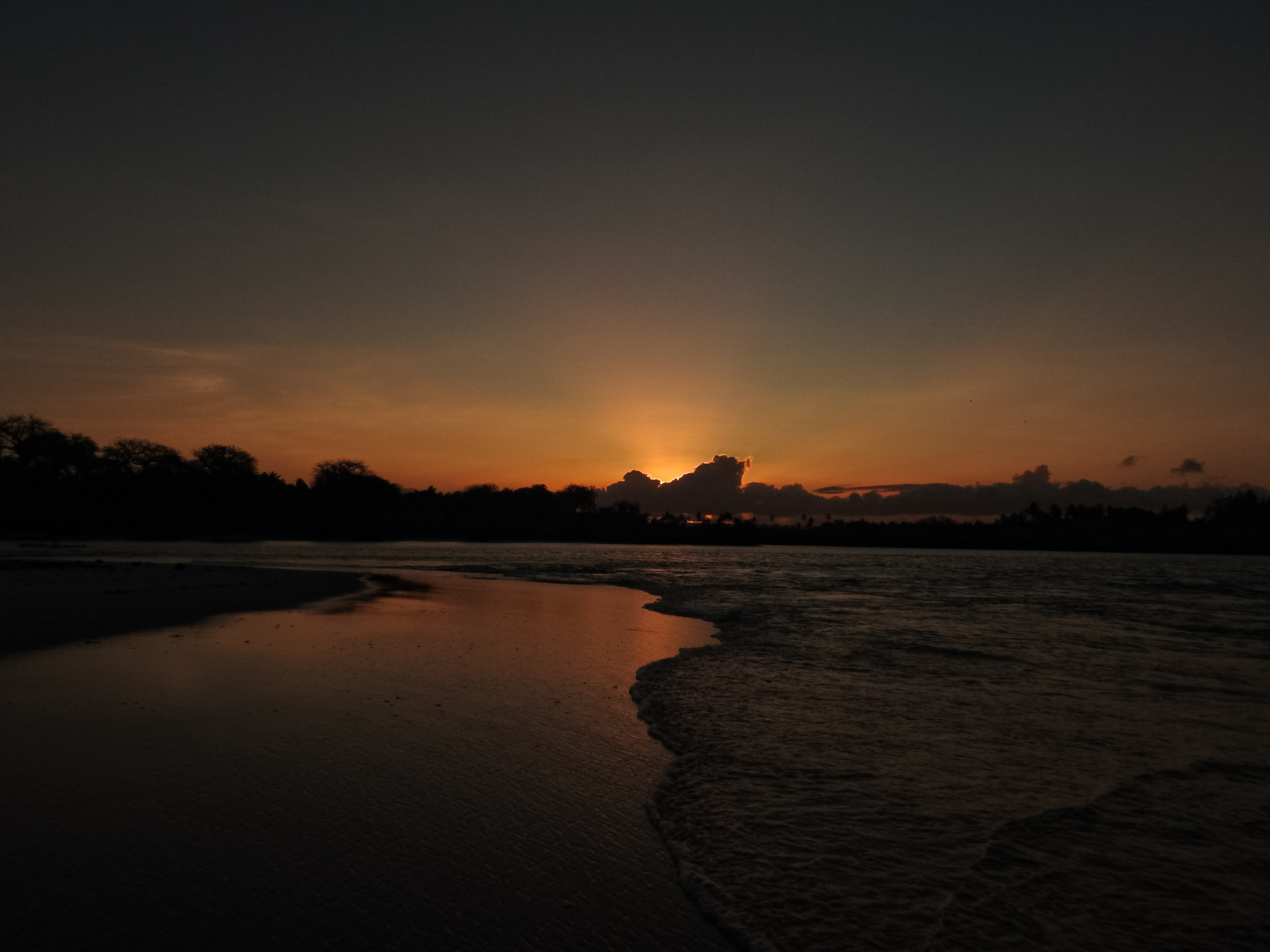 2. Swim in the Map of Africa Pool, Tiwi
You might not see it from this picture but this pool is actually shaped like the map of Africa. You have to be extra careful when swimming in the pool because of the sea urchins. It's free to access the pool but you will need means of transportation. You'll also need a guide to show you where the pool is.
Guide fees: 500 per person per person.
3. Go on a Game Drive at Shimba Hills National Reserve
Shimba Hills national reserve  is an hour from Diani. I'd recommend going for an afternoon game drive, then hike to the waterfalls after which you can catch the sunset. I understand Shimba hills has one of the best sunsets in Kwale County.
You can choose to drive yourself, rent a car that comes with a driver, or use a tour company.
Costs involved if you drive yourself:
Fuel
Guide – 1000
Park fees – Kshs 250 per adult and Kshs 100 per child for Kenyan citizens and 25 USD per adult and 10 USD per child for non-Kenyans
Driving yourself means you only need to fuel the car and car park entry fees.
Using a local tour company means you might take the trip with people you don't know. It will cost you around Kshs 3,500.
Renting a car and driver will cost you on average Kshs 7,000 for the trip. This exclude the guide and park fees.


4. Go Off-Road Quad Biking
I went on a 2-hour off-road quad biking with a company called @xplorediani. You can find them on Instagram.
The ride costs Kes 7,500 per person. However, if you book with my code JUSTRIOBA10  you get a 10% discount off. Please carry your driving license for this particular activity.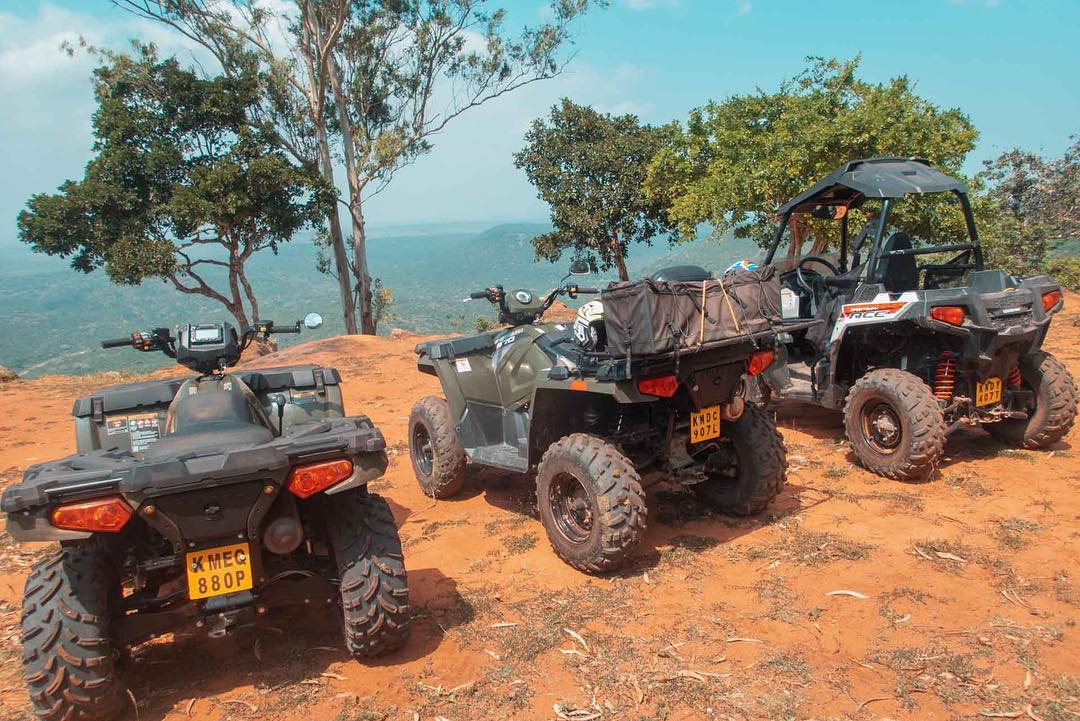 5. Go Jet Skiing
I went on a half an hour jet ski experience with @jetskikenya. You can find them on Instagram. You'll get prior training before jetskiing and even during the activity, you'll have a guide with you 247.
The experience costs 6,000 but with my code 'JUSTRIOBA10' you can get a discount. You can save costs on this by sharing a jetski with a friend then you split the cost among yourselves.

6. Visit Star Fish Island
This island is in Tiwi which is about 30 minutes from Diani.
Usually, with a group of friends, you can rent a car then drive yourselves. However, if renting is not an option, then you can always go solo with a local tour operator. This local operator price usually depends on the number of people.

If you choose to go independently, use a tuktuk from Tiwi Stage to get to Tiwi Beach which will lead you to Maweni Beach cottages. From there you can hire a boat to get to the Starfish Island.

Boat fees – Kshs 1500
Guide- Kshs 1000

7. Take Kite Surfing Lessons
Kite surfing lessons take a while.However, you can take basic lessons for free if you stay at Diani Sea lodge.
Check out @quest_kiteboarding on Instagram for more information.

8. Go Scuba Diving
The best yet most terrifying thing I did while in Diani. I went with a guy known as @wind_obsession on Instagram. You can also reach out to him on+254 732 898000. His name is Azym. His rates vary depending on the number of people per dive. There were two of us and he charged us 140 USD per person. The price includes one training session in the pool to learn basic scuba diving skills and then the actual dive which consists of two dives that may last for about an hour per dive.
You shouldn't fly before or after diving. Give yourself an allowance of 12-24 hours. Unfortunately, this activity isn't fit for anyone that's asthmatic. In fact, if you have any breathing issues, you will not be allowed to participate. T
Watch the video of my scuba diving experience here.
P.S If you do not want to go scuba diving, you can always go snorkeling which is less terrifying. In my opinion, scuba diving is easier.  Check out @dianidhow on instagram for a full day trip to Wasini Island which includes snorkeling at a marine park. The usual 10% discount applies if you use my code. 

9. Go Tandem Sky Diving
I tandem jumped in 2016. The price at the time was 350 USD.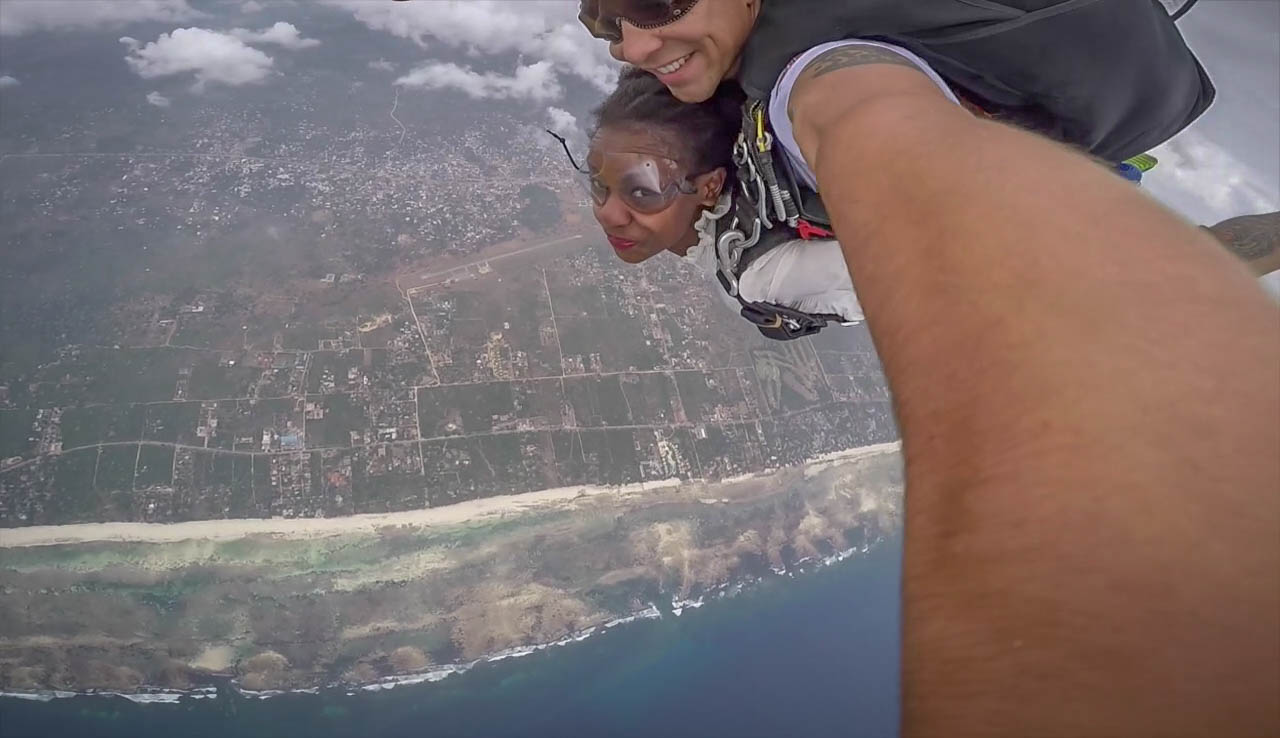 Unfortunately, a fatal accident happened in 2019 thus the sky diving activities were suspended. You can read about it here .
I understand there are plans to introduce another dive center soon.
10. Where to Eat
Tiki Bar & Estuary beach resort stood out for me. I can eat Tiki's calamari every day for the rest of my life and I can swear the Estuary's pizza is imported from Italy. Seafood lovers can try platters at Colobus Shade
Ali Barbour's Cave is nice for fancy dates. Prices start from Kshs 1000

There's so much more to do in Diani. I have been to Diani a couple of times and every time I visit, I discover new things to do and places to visit. Have you been to Diani? What place did you love that I haven't included in this list?