Through these posts, I aim to help you know how to travel in Africa and beyond through my experiences, and to understand that travel is more than pretty pictures. My adventures will inspire you to see experiences that will make you get out of your comfort zone.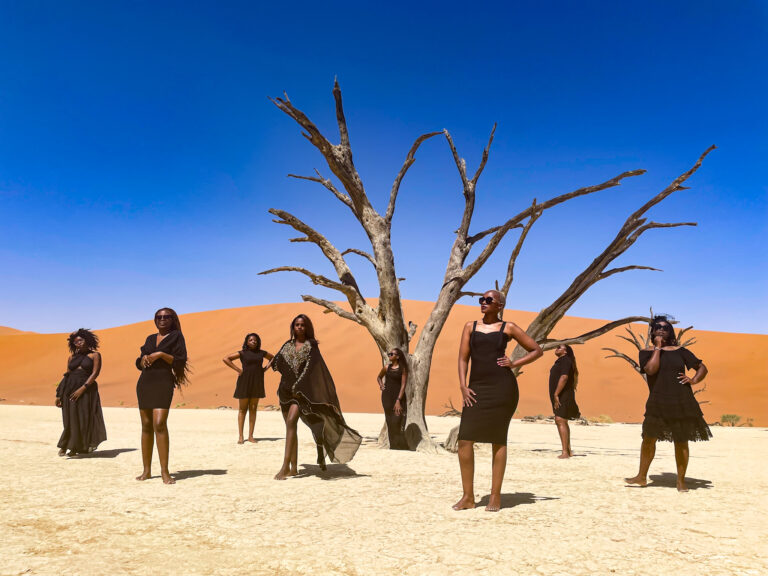 Finally, the JustRioba Way 2024 travel calendar is here!! Book a slot with USD 250 then clear the balances in instalments over a period of 7 months. All group trips are limited to a maximum of 8 people. We prioritize intimate experiences. Trips are open to all nationalities, all genders and you can join us…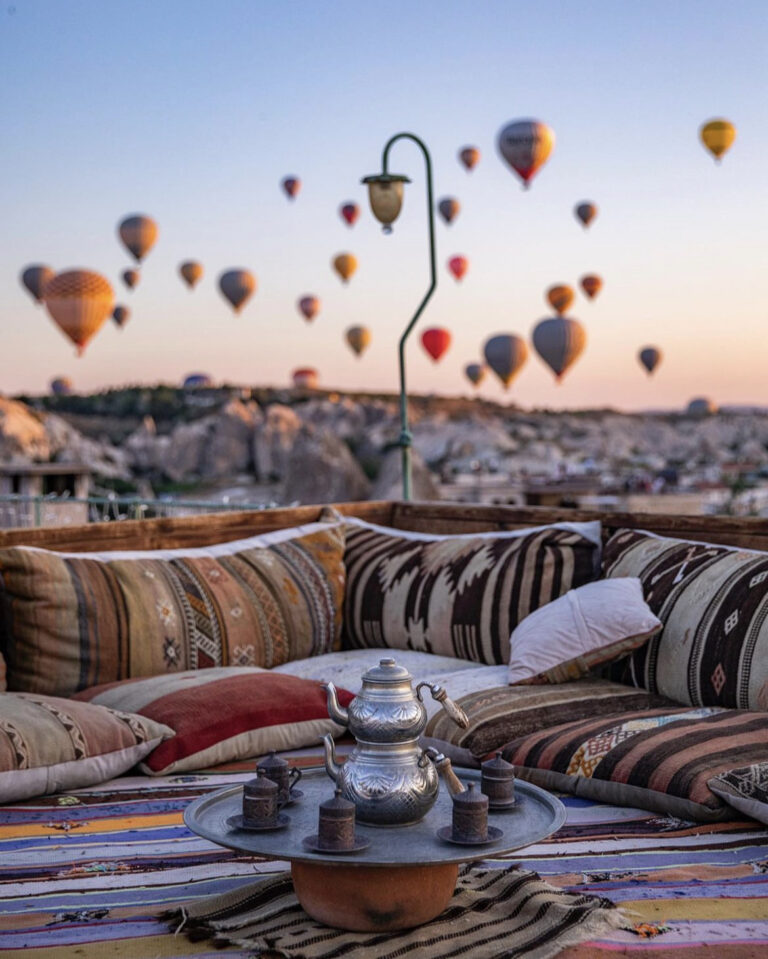 The JustRioba 2024 Turkey exciting 9 day 2024 experience is here! Dates: 20-28th April 2024. $ 1950 USD per person (7 slots available). All nationalities and all genders are welcome to join. Join us from anywhere in the world. What's included in the April Turkey 2024 Group Trip Experience ? Seven nights accommodation  on bed…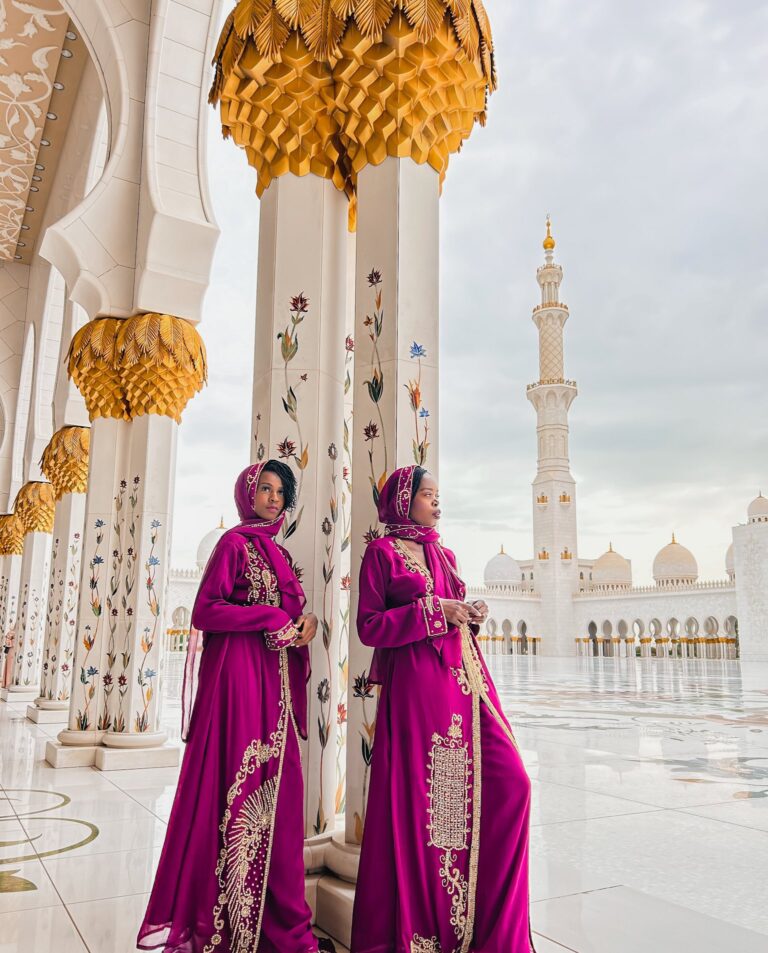 Dates:24-29th February 2024 (7 slots available). Open to all genders and nationalities. Join us from anywhere in the world. Come solo and make friends or two on the trip or ask a friend to join you. Cost: Usd 1450 Per person- Book your slot now with 250 usd and clear the balance in instalments by…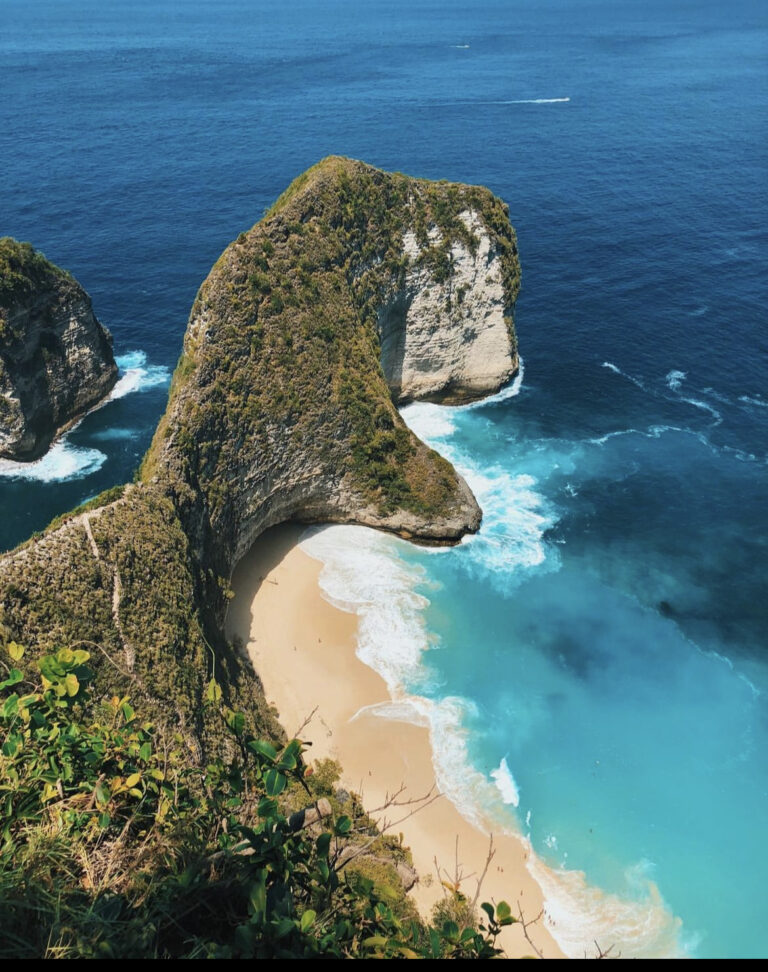 The JustRioba 2024 Bali exciting 8 day 2024 experience is here! Dates: 12th-19th May 2024. $ 1850 USD per person (7 slots available). WhatsApp +254714976181 or Email admin@justrioba.com to reserve a slot and request payment details. All nationalities and all genders are welcome to join. Join us from anywhere in the world. What's included in…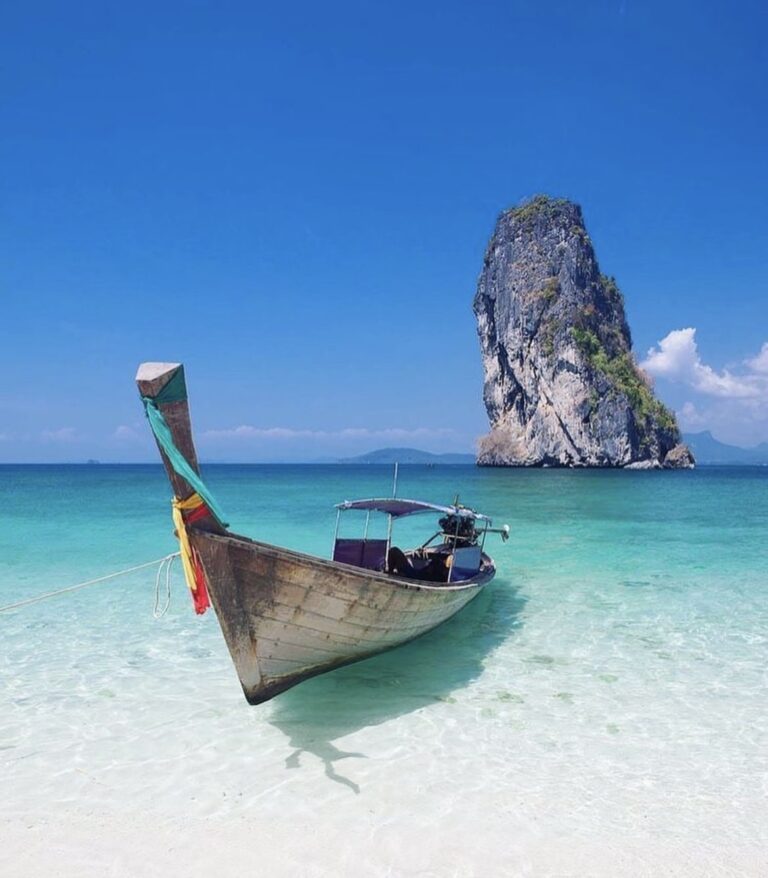 The JustRioba 2024 Thailand exciting 8 day 2024 experience is here! DATES: 1st May- 10th May 2024 ( 7 slots available).   $1685 USD per person- Book your slot now with 250 usd and clear the balance in instalments by March 2024.  WhatsApp +254714976181 or Email admin@justrioba.com to reserve a slot and request payment details. All…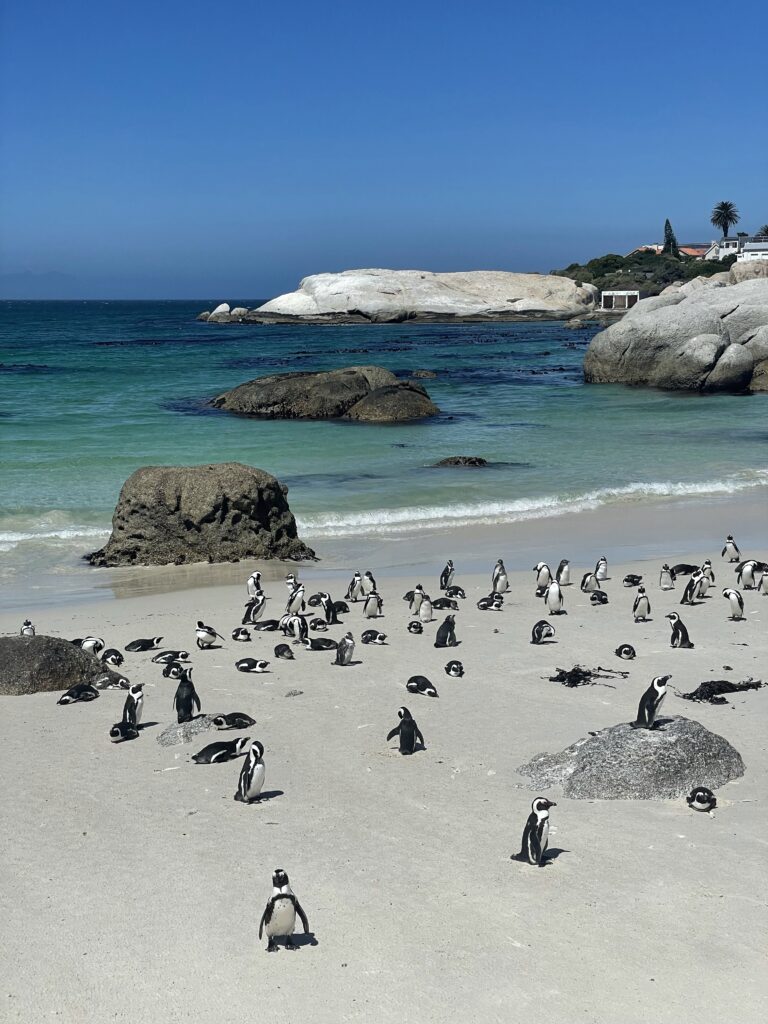 The JustRioba 2024 exciting Cape Town experience is here! Dates: 10-15th March 2024. $1350 USD per person (8 slots available)  Reserve a slot by depositing 250 usd then clear the balance in instalments by January 2024. WhatsApp +254714976181 or Email admin@justrioba.com to reserve a slot and request payment details. All nationalities and all genders are…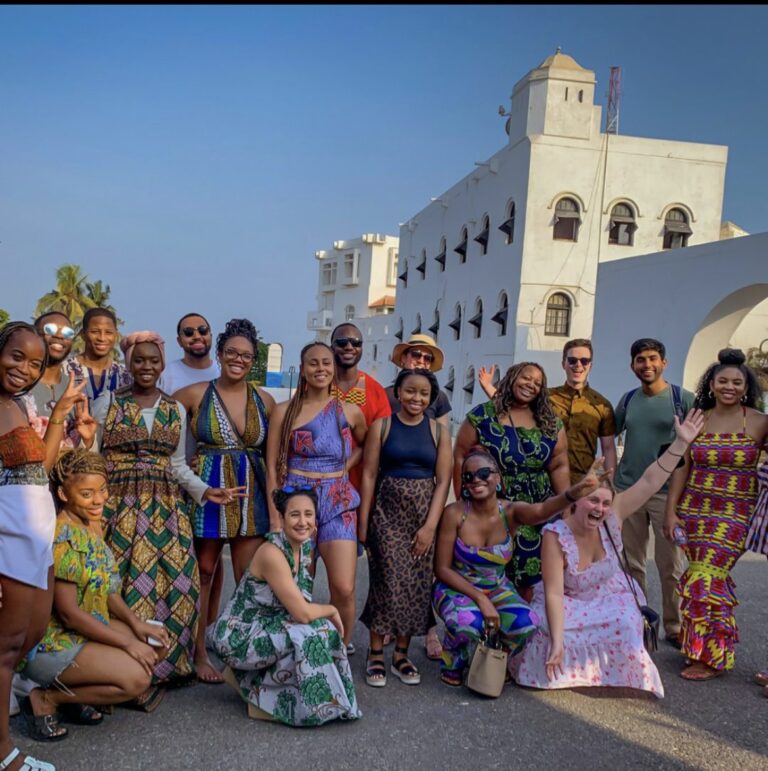 The JustRioba 2024 exciting New years' experience in Ghana is here! Dates: 28th Dec 2023-2nd January 2024. $ 1350 USD per person (2 slots available).  Reserve a slot by depositing 338 usd then clear the balance in instalments by October 2023. WhatsApp +254714976181 or Email admin@justrioba.com to reserve a slot and request payment details. All…
The JustRioba 2023 exciting Mount Kenya summit experience is here! Dates: 9-12th December 2023. Kshs 45,000 per person for Kenyan citizens and 900 USD for non East Africans (7 slots available).  Reserve a slot by depositing  Kshs 10,000 then clear the balance in instalments by October 2023. WhatsApp +254714976181 or Email admin@justrioba.com to reserve a…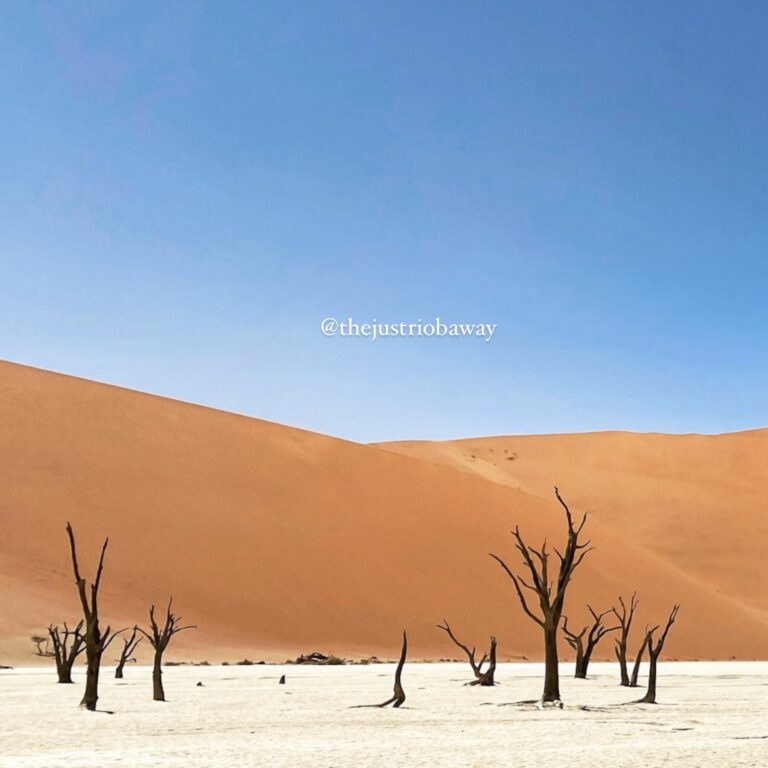 The JustRioba 2024 exciting Namibia experience is here! Dates: 1-7th March 2024. $1650 USD per person (7 slots available).  Reserve a slot by depositing 250 usd then clear the balance in instalments by January 2024. Email admin@justrioba.com or WhatsApp +254714976181 to reserve a slot and request the payment details. All nationalities and all genders are…
The JustRioba Way 8 day Vietnam experience is here! Dates:21st-28th May 2024 (7 slots available). Open to all genders and nationalities. Join us from anywhere in the world. Come solo and make friends or two on the trip or ask a friend to join you.   Cost: Usd 1850 Per person- Book your slot now with…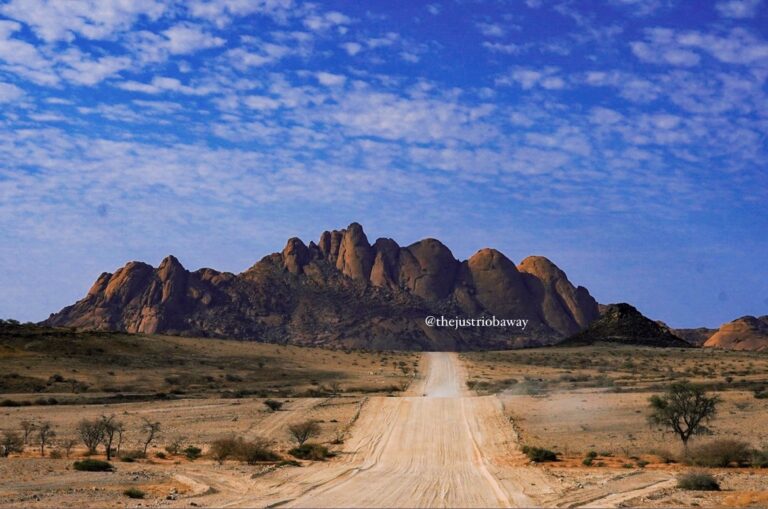 Looking for a visa free country to visit with an epic group?
The JustRioba Way will be hosting trips to Morocco in 2023. Picture your self sleeping in riads, dipping your foot in the desert and experiencing the instagrammable site that is Chefchaouen? Well, dream no more because this is happening in 2023! 1. 1-11th August 2023- The Morocco all gender experience Reservation is on first come…
Finally, the JustRioba Way 2023 travel calendar is here!! If group trips are not for you or these experiences do not align with your dates, feel free to reach out for paid consultations to any destination. The consultation offers breakdown of costs, a customized well laid out itinerary and if need be, reservations. Experiences open…
Capetown is one of the most beautiful cities I have ever seen in my life. Capetown is a fairy tale city. This trip will last 6 days and 5 nights. We will take cable rides up table mountain, wine tasting in Franschoek, tandem paragliding, helicopter rides, drive along Chapman's peak, see penguins and tonnes of…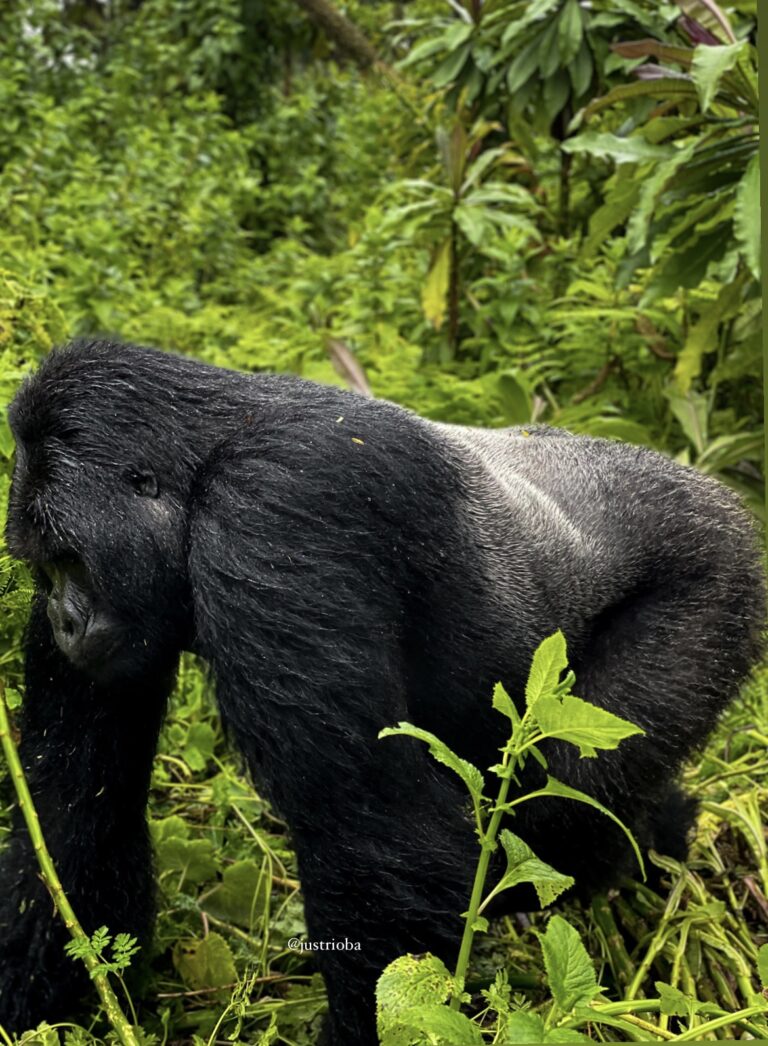 My friend and I had the privilege of going on a gorilla trekking experience. We spotted the extinct silver back mountain gorillas in Volcanoes National park,Rwanda Other places you can spot them is Uganda and Democratic Republic of the Congo. Currently (2022), Rwanda have a discounted offer for east Africans and it's residents that wish…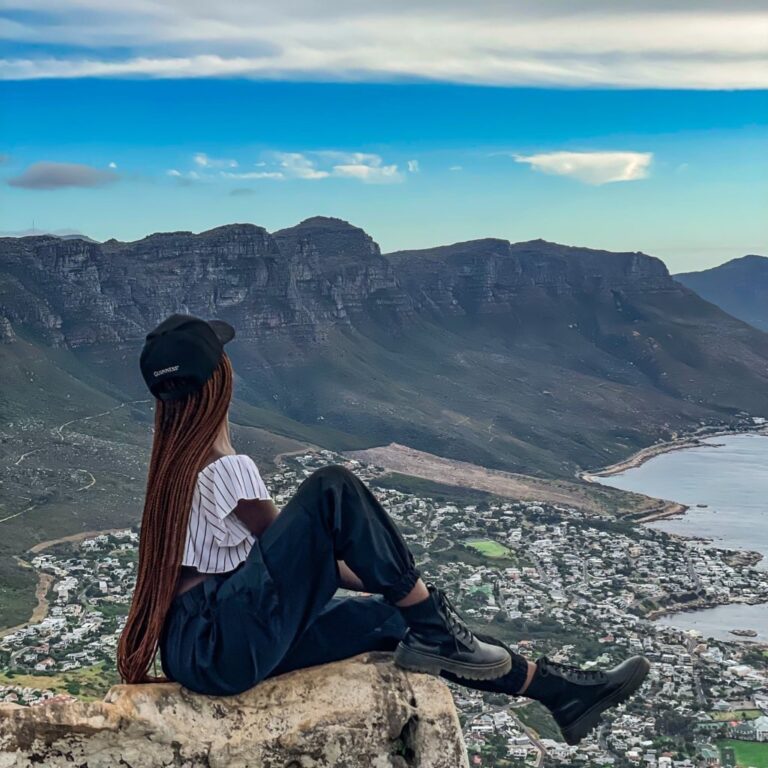 Everyone must visit Cape Town at least once, or ten times in their life.
I will keep this short and get straight to the point. If you are planning to visit Mauritius, please go through the twitter thread below then make an informed decision. Visiting Mauritius as an African https://twitter.com/justrioba/status/1498945690520674304?s=21 Click To Tweet
What words will I use to describe a country that is soo incredibly beautiful that is leaves you speechless? This country is popular for the world's highest dunes in Sossusvlei and you will get to see this world wonder with your own eyes. If you followed our l Namibiam experience on Instagram and Twitter, then…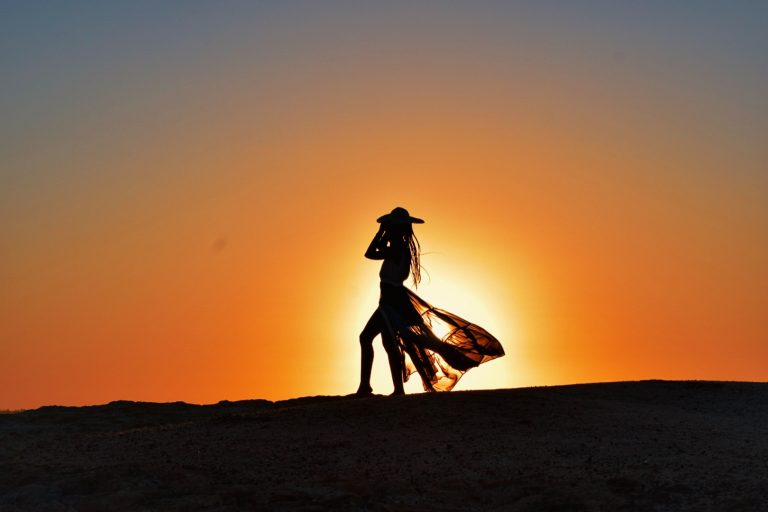 Fun things to do in Watamu and Malindi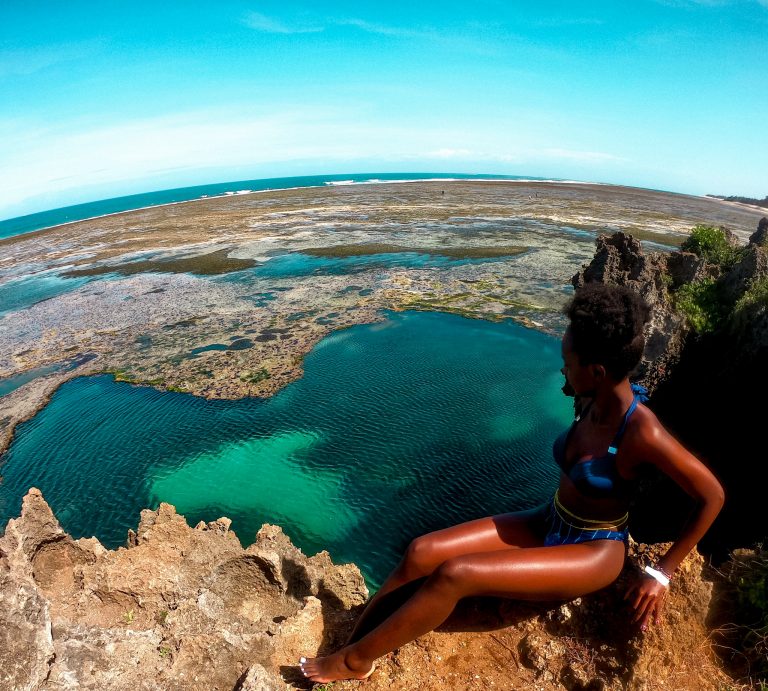 Diani is a popular holiday destination in Kenya. I'm not sure what people love the most about it. It could be the weather, the charming locals, the incredible sunsets, the white sandy beaches, the food, or a combination of all of these?
You're probably reading this because you're interested in summiting the highest mountain in Africa in 2022. Like Mt Kenya, summiting Mount Kilimanjaro requires a lot of time and dedication. We will do mandatory prep hikes together to build endurance and acclimatize. I specifically chose Lemosho route because it's one of most scenic routes with the…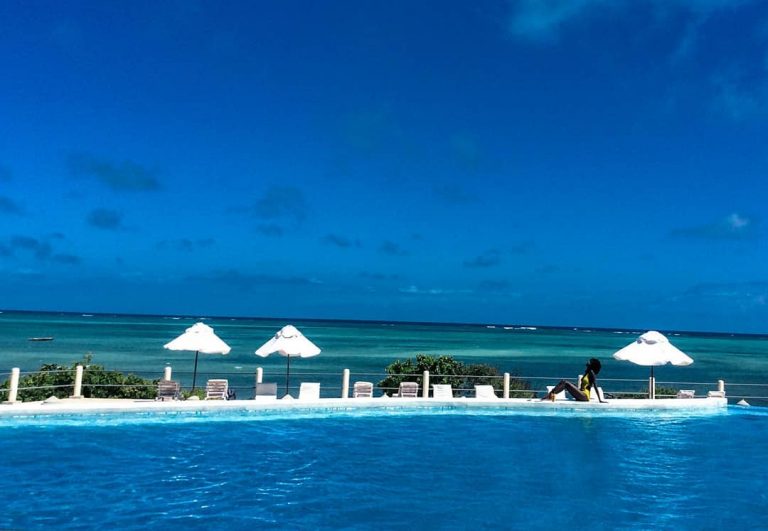 Twitter was on fire a while back and the discussion was baecations. I first saw the discussion on Black American Twitter and I decided to pose the baecation question to my audience on Instagram and Twitter. People have been talking about baecations on the TL for a hot minute. Assuming you're in a monogamous relationship.…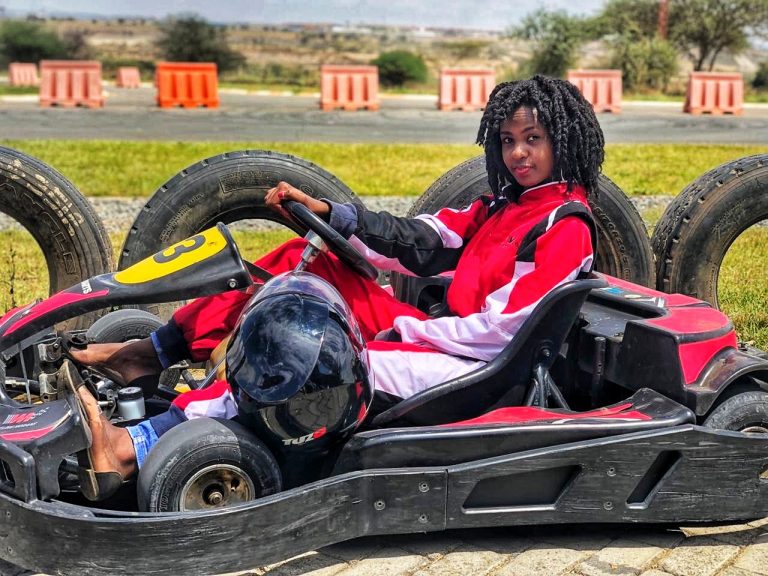 To celebrate one of my friend's birthday, I suggested we go GP Karting at whistling Moran and the Leo baby was sold. I'm sorry, the man is a 6'2 foot giant so the correct way to say it would be, and the Leo giant was sold on this cool and fun thing to do in…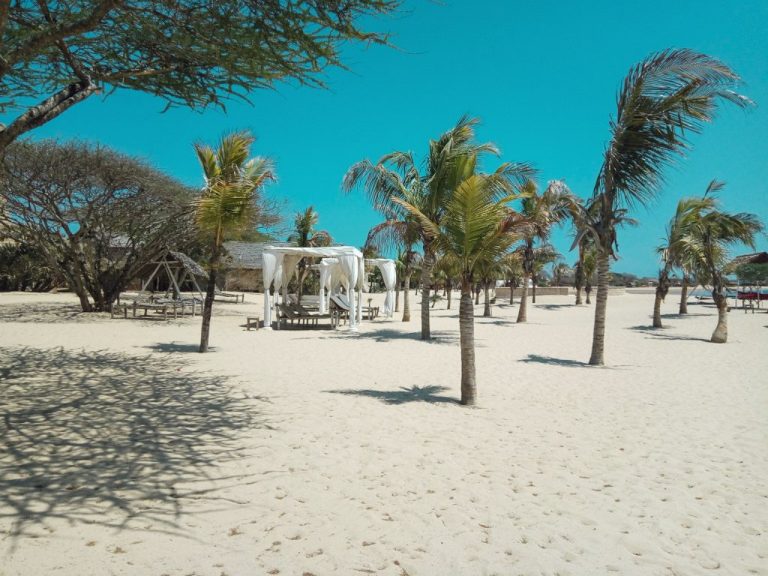 Ever since the COVID-19 was declared a world pandemic the phrases "Flatten the curve", "Boost your immune system", "wash your hands for 20 seconds", "maintain social distance", "self-isolate" and "quarantine" have become part of our day to day conversations. I don't know about you but I feel like I am in a vacuum. Staying sane is a daunting task.   For most of…
Meet Nyembezi Mahlangu, a South African in her late twenties that recently decided to travel solo to Mozambique by bus. Her passion to travel within the continent started when she was about 18. She is also the first South African (that I know of) to admit to not knowing how to dance. One of the…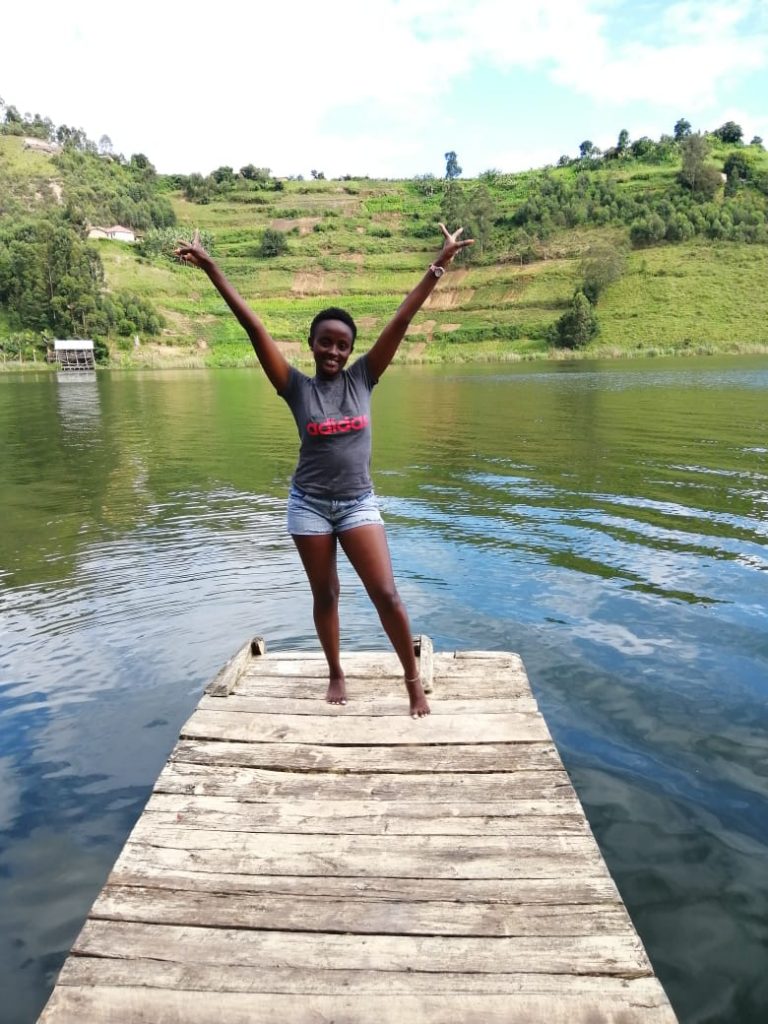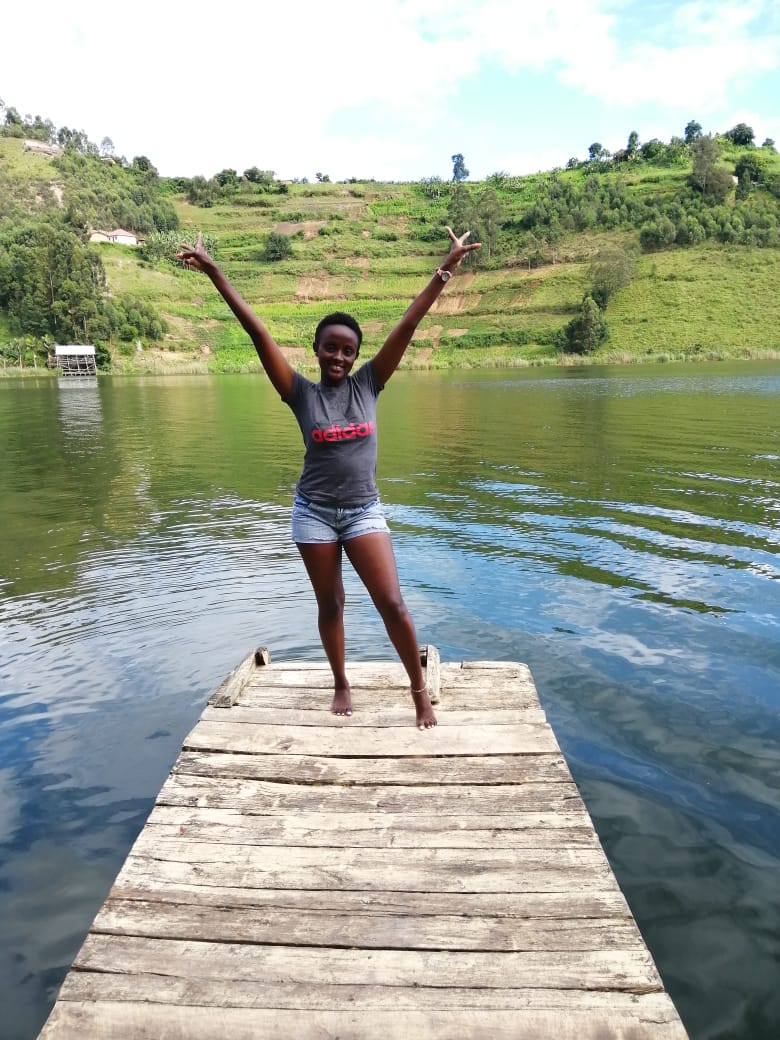 Meet Tiffany Kobia, a Kenyan in her mid-twenties that decided to solo travel across three African countries. Although she had traveled to Tanzania in 2015 with her group of friends, this was her first solo trip outside Kenya. I caught up with Tiffany to narrate her solo travel experience across East Africa. 1. Was your…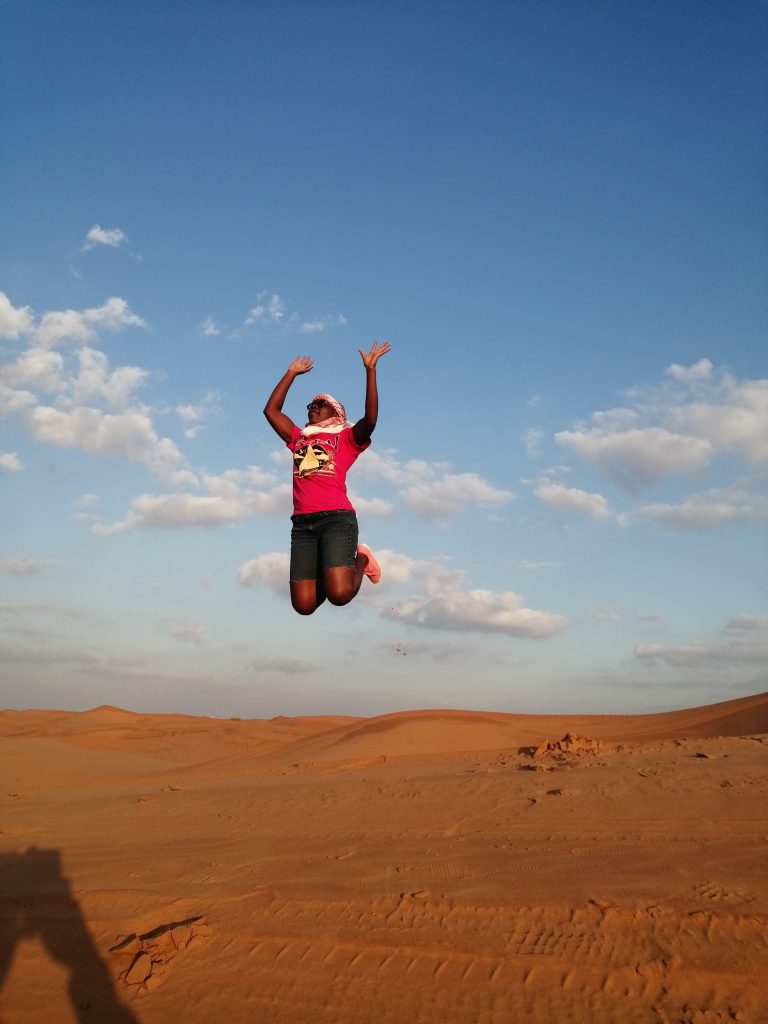 The solo travel solo bug caught Dorcus and she's never stopped traveling since then. I caught up with her after her recent solo trip to Dubai.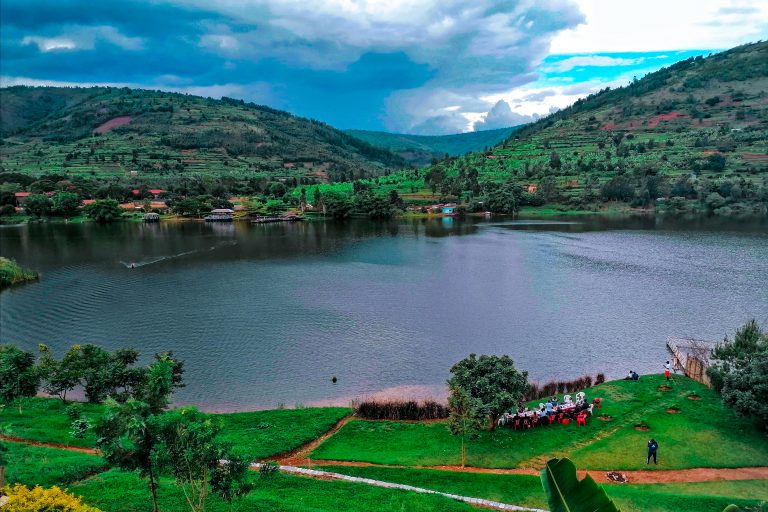 I was about 8 years old when I first set foot in a plane. The next time I was on a plane was in 2014 when Jambojet started operating from Nairobi to Mombasa at an introductory fare of 2500/25USD. 5 years down the line, JamboJet has established itself as a top budget airline in East…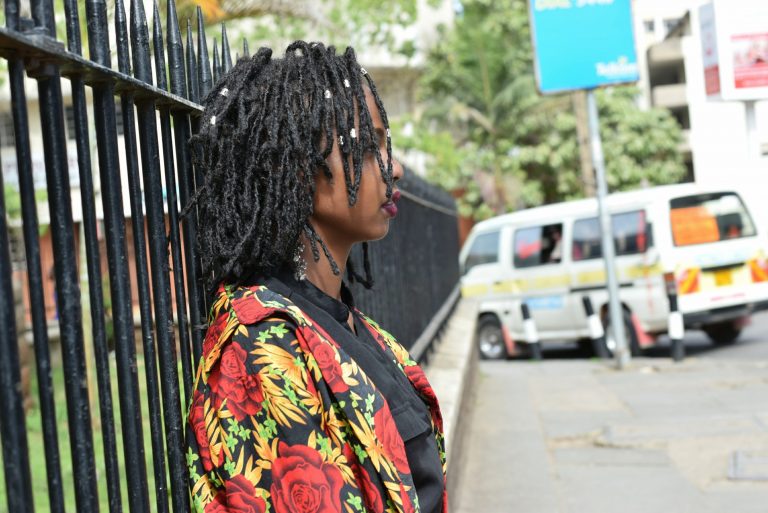 I have a love-hate relationship with Nairobi. I absolutely hate the traffic and the robbery. However, it's my home where somehow things seem to work. The internet is fast, people value their time and the weather in my opinion is perfect. A few days ago, I worked on a twitter thread that lists affordable yet…
After my short stint in Lesotho, Fellow travel blogger Farirai of Gophari and I met up for an exciting weekend of firsts in Durban. If you're ever in Durban looking to have an epic time, sit tight because this post is for you. How To Have An Exciting Weekend in Durban Click To Tweet Durban…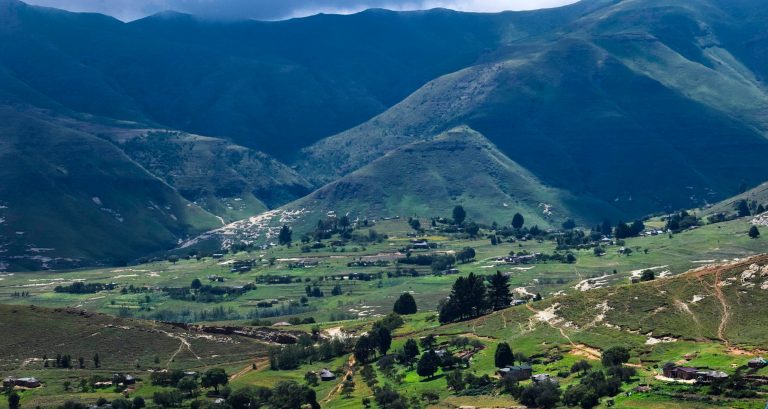 Lesotho pronounced as (Le-su-tu) is a tiny country surrounded by South Africa. If South Africa was a coconut then Lesotho would be the coconut water. A Kenyan girl in Lesotho: A First Timer's Guide Click To Tweet Lesotho Quick Facts The capital is called Maseru. English and Sotho are the official languages. Lesotho is a…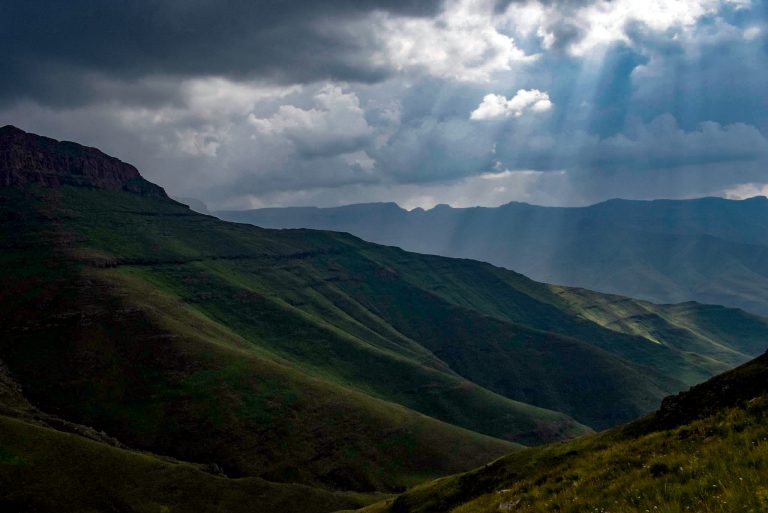 Congratulations on choosing to travel beyond Johannesburg and Cape Town when in South Africa. These two cities are where most travelers check out but South Africa has so much more to offer. This blog post will focus on an itinerary that involves the best hike in the Drakensberg. Catch up: Things to do in Johannesburg…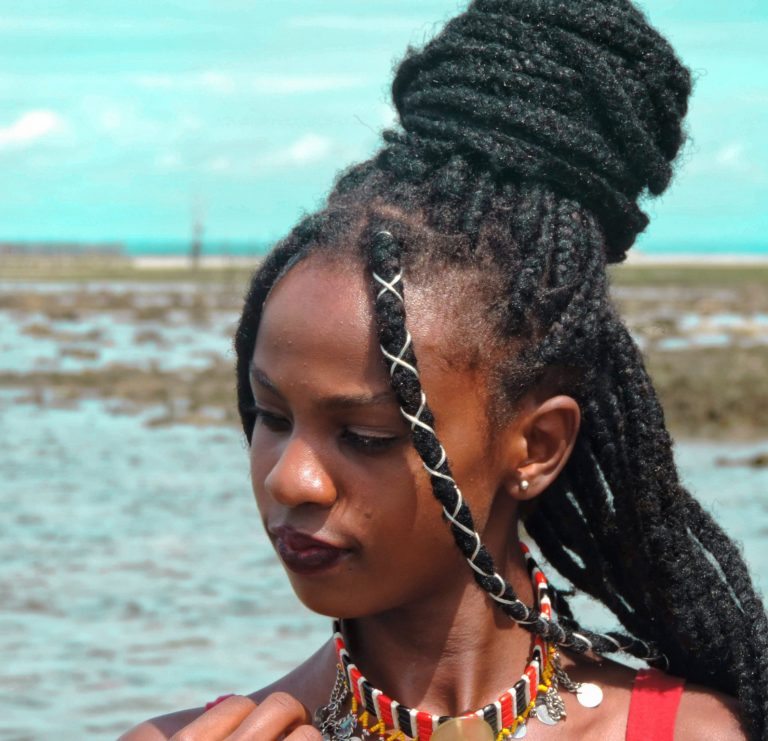 As a natural hair enthusiast, with type 4C hair, I can comfortably say that natural hair can be exhausting on a normal day. Now imagine, traveling with open natural hair for weeks on ends. I tried this sometime back and my patience was tested in ways it's never been before. Yes. It's that serious. This…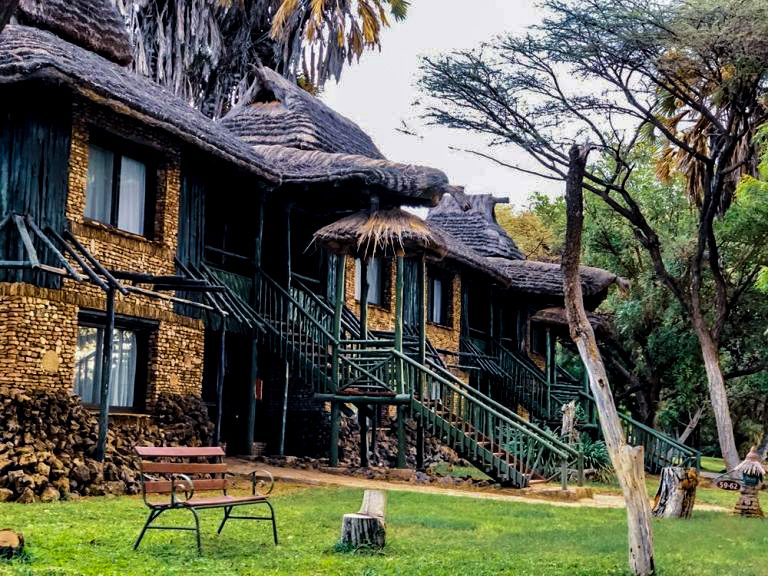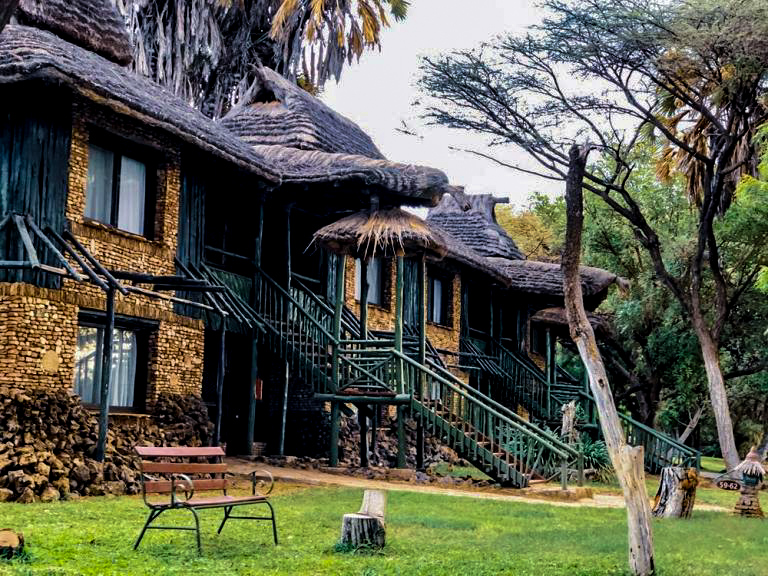 Sarova is a brand that caters to every kind of traveler. Beach lovers will find Sarova white sands delightful and those who want luxury in the vibrant city of Nairobi will find comfort in Sarova Stanley. These are only two examples given the vast number of lodges the Sarova brand have ideally positioned in various…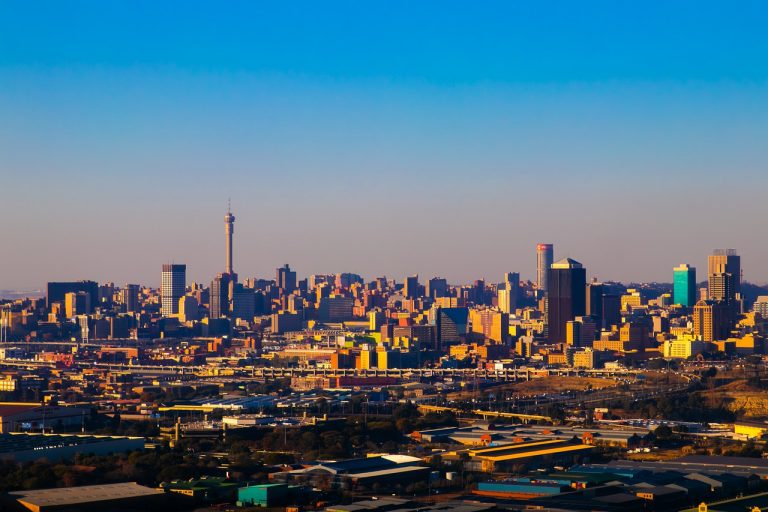 WHAT TO EXPECT IN JOHANNESBURG You will land at O.R Tambo International Airport in Johannesburg. Language-South Africans speak several languages from Xhosa to Zulu to Sotho but most people speak English in Johannesburg. Currency-The South African Rand. The XE currency app will come in handy here. Money- You can use your credit and debit…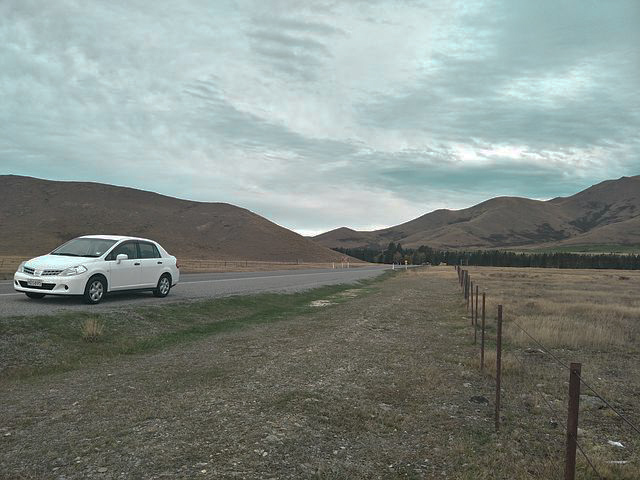 I traveled to South Africa in March and I found it to be the best time to visit since it was towards the end of summer. The weather can be very unpredictable during this time but for the most part, it was mild and all the attractions were open. I reckon this is the best…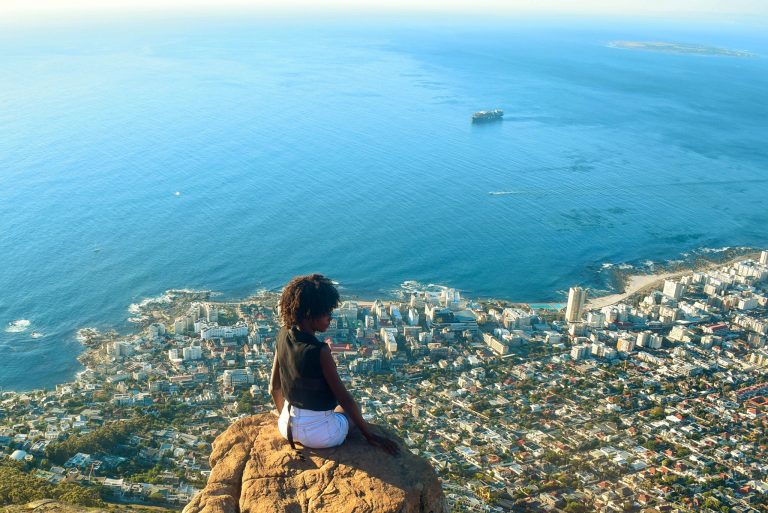 Is there anyone that does not want to visit South Africa? I had the privilege of traveling across six provinces in Mzansi, as South Africa is fondly known and the rumors you have heard are true, South Africa's beauty will leave you hypnotised. South Africa is so popular that it's usually the first African destination…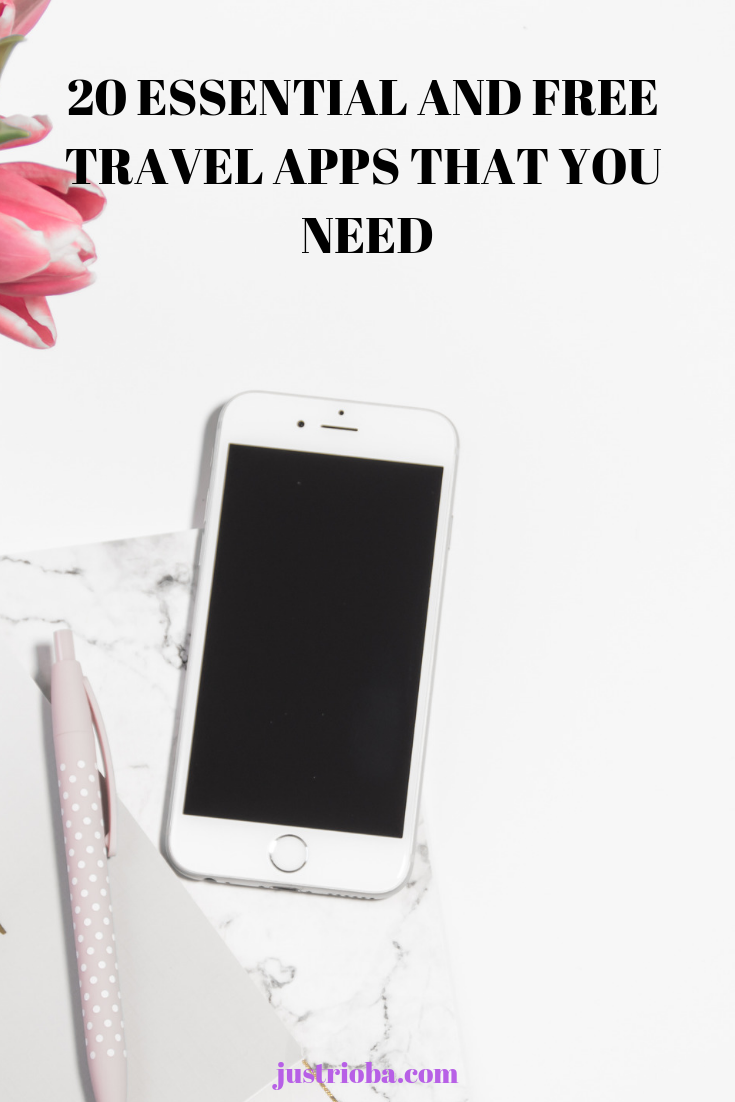 You probably worked overtime, carried packed lunch to work and made other significant sacrifices to save up for a trip only for you to end up with bad experiences? Thank God we are living in 2019 the year of essential and free travel apps meaning you are only an app away to make a sound…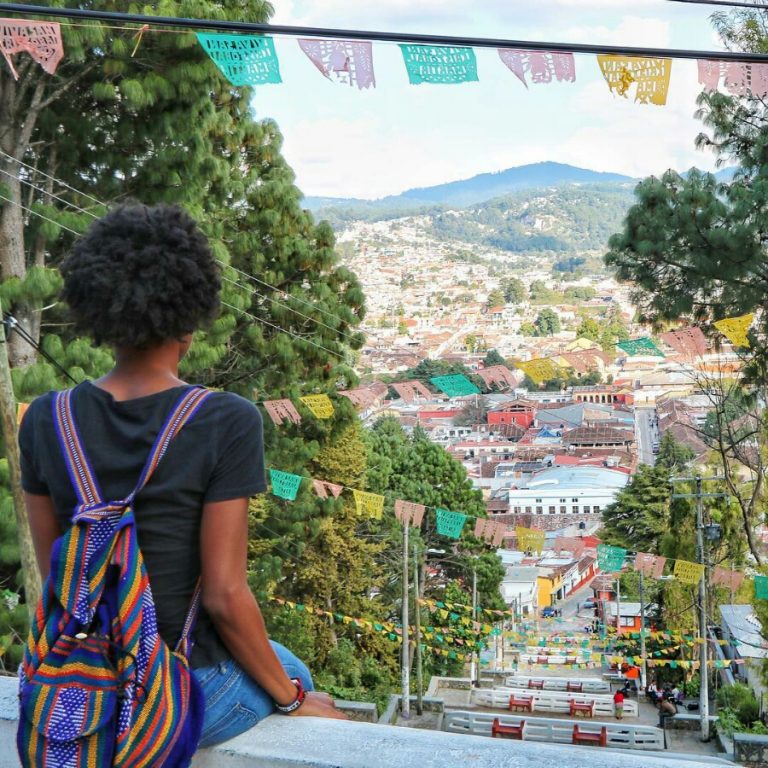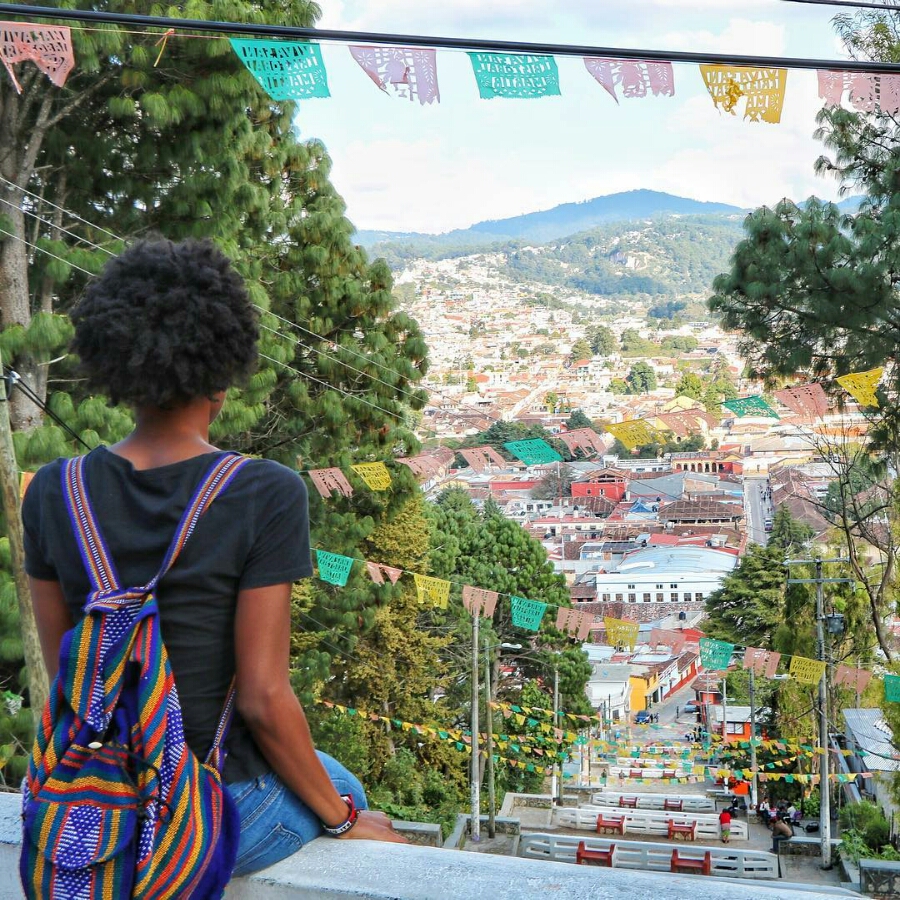 Meet Dineo Zonke Maduna, a full time traveller from South Africa. As of this writing, Dineo has been travelling full time for 10 months and she is not stopping any time soon. She is one of the few Africans that I know of that live on the road full-time. It takes a lot of courage…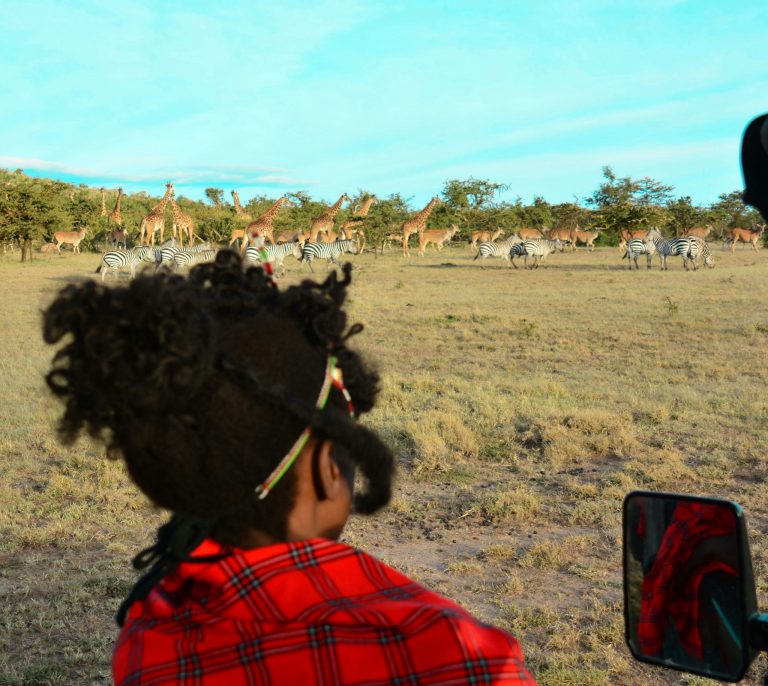 Kenya is one of the best places to go on safari in the world. I have been to game drives more times than I can count and I know the "must haves" everyone should pack. If you are going to spend a couple of days in the wild and go on game drives while at…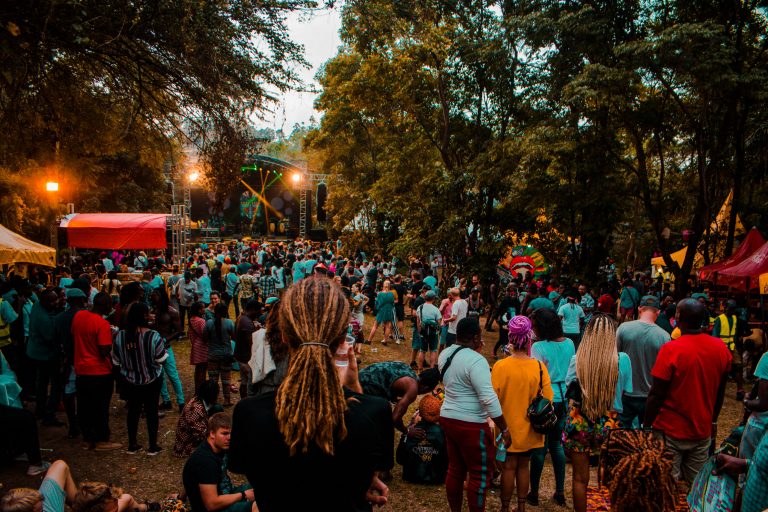 A few weeks ago, I took to Twitter to curate a list of African Festivals and the reaction was overwhelming. Africans are very proud of their heritage and different countries have different ways of celebrating and highlighting their culture. A List Of Cultural And Music Festivals In Africa Click To Tweet In my home…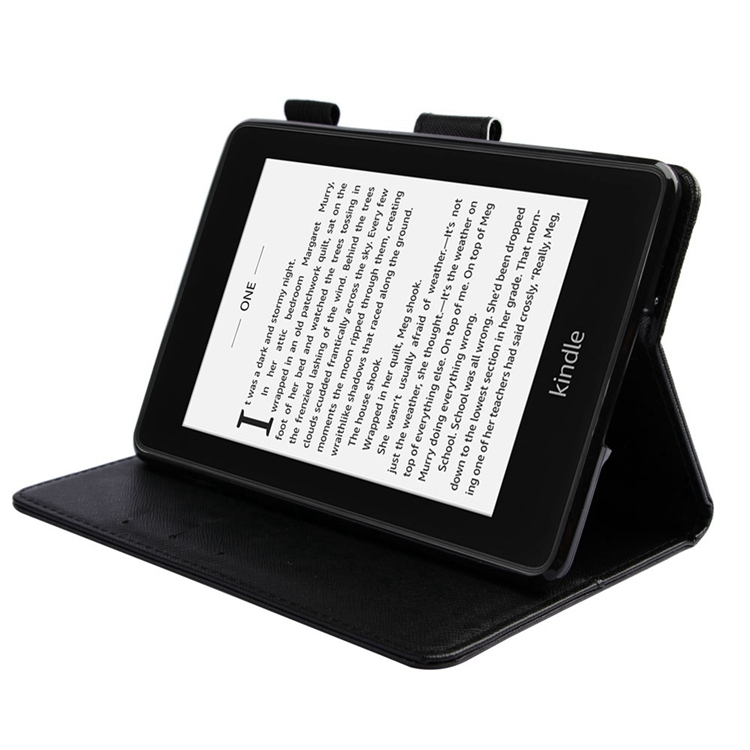 Is someone special, a friend, brother or sister that loves to travel celebrating something special? Or are you feeling generous enough to gift your traveler friend with a portable travel gift that they need? This post is not sponsored. I have been traveling regularly since 2016 and after three years  I know what comes in…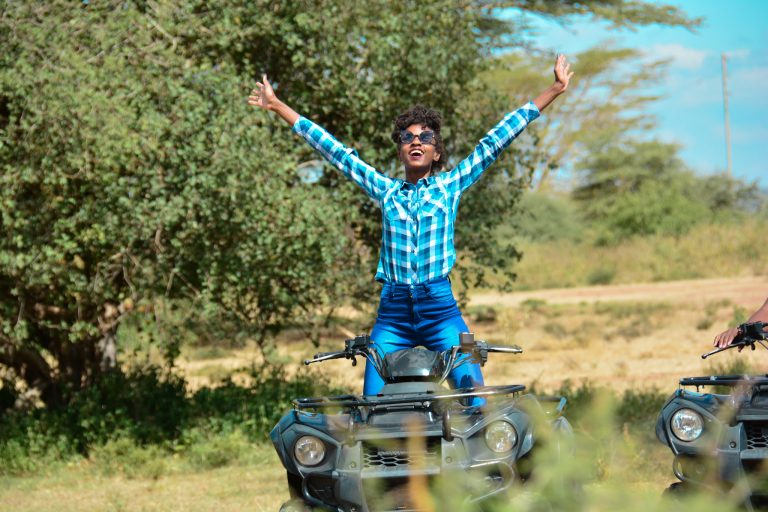 The first time I visited at Olarro Conservancy happened to be my first time staying at a conservancy. As I had mentioned in the previous blog post, Olarro conservancy is part of the Maasai Mara ecosystem and should not be confused with Maasai Mara National park. Both are part of the Mara ecosystem.  In this…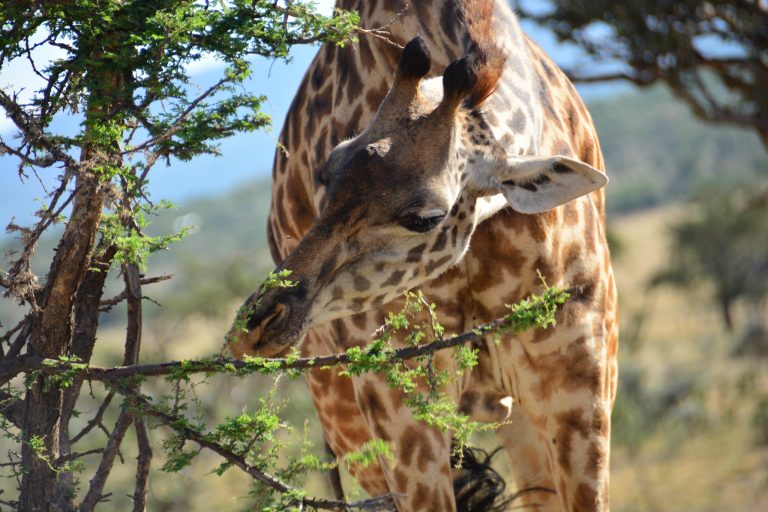 The Mara ecosystem is one of the world's greatest attractions for wildlife, and that's why every year tonnes of tourists find their way to Kenya to get a taste of the wildlife. Naturally, as a Kenyan, you would expect that I should have been, but in February 2019 was my first time to visit the…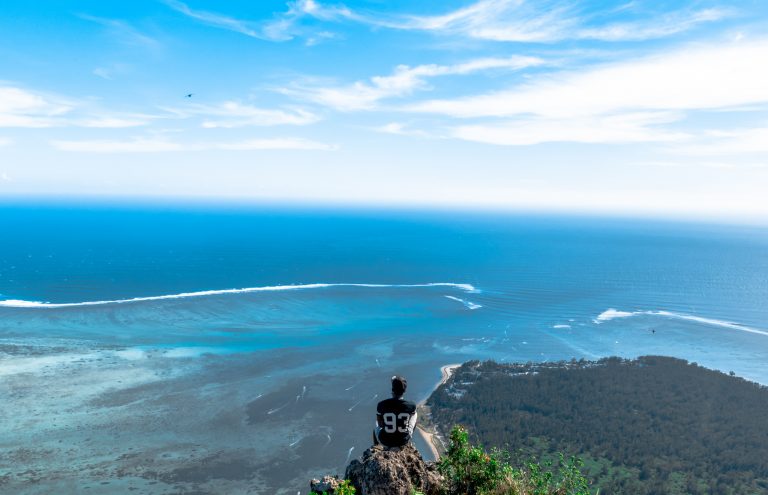 For the past few months, rumor has it that South Africa relaxed visa rules for Kenyans planning to travel to South Africa. Also, there is this belief that Kenyans can now go to South Africa visa-free for less than 30 days. Before you book that flight to visit South Africa, I would like to clarify…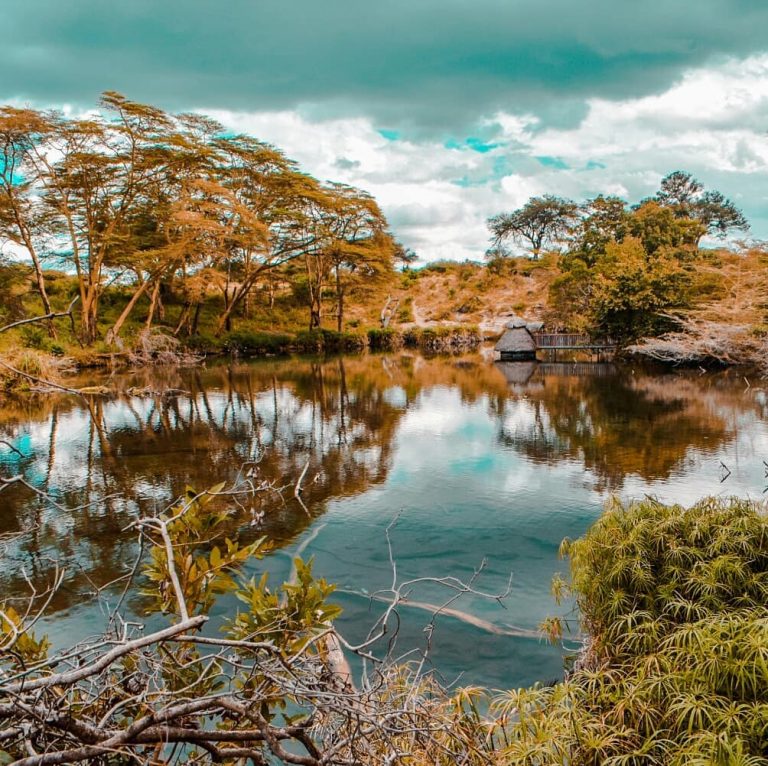 Every one with a full-time job that runs from 8-5 complains about not getting enough time to travel. I did talk about how to maximize travel with a full-time job and exploiting public holidays was one of the ways. The average Kenyan gets 21 days annually. In this post, I am highlighting how in 2019…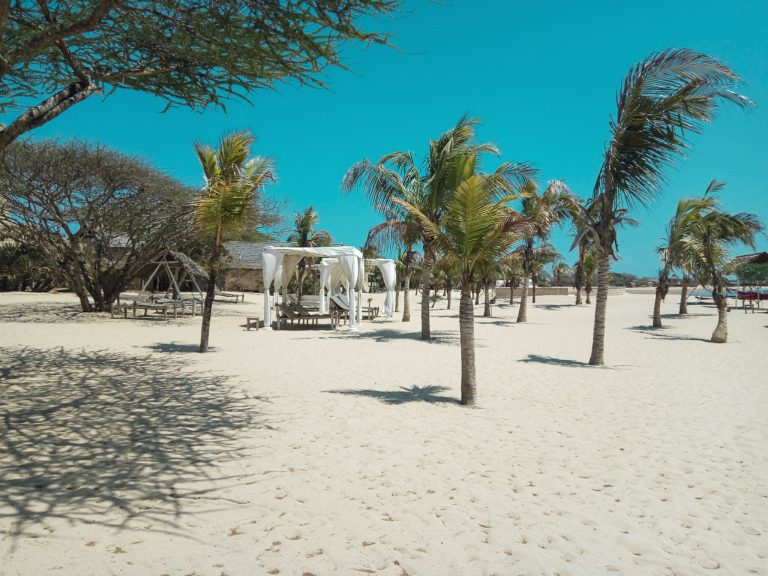 Lamu Island, in my opinion, is a destination fit for relaxation. "Polepole" is a Swahili word that you will hear a lot in Lamu. It means slowly, and that is precisely what Lamu Island is all about. This is a follow-up post from my Lamu island guide and pictures to inspire you to visit Lamu.…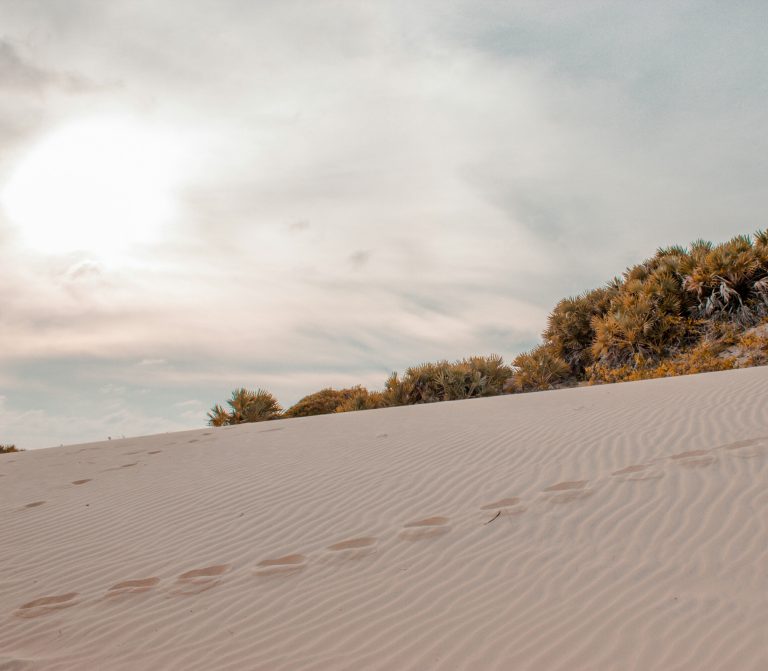 Towards the end of 2018, I found myself traveling solo to Lamu.  It was my second time in Lamu Island. My first time in Lamu was in 2017 , and I loved Lamu Island so much, I remember tearing up at Manda Airport as I was leaving. Talk of being such a drama queen. Haha! Here…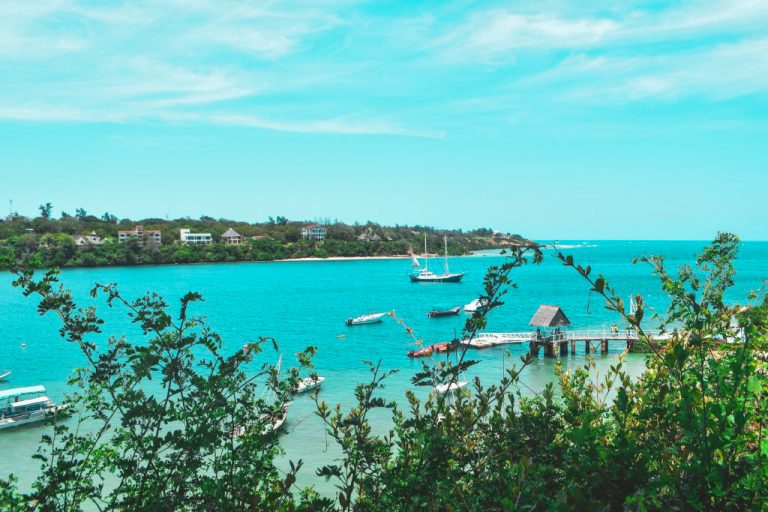 "How many leave days do you have?" is on my frequently asked questions list. Surprisingly, I get these questions from people I know that get more days off work that I do. Balancing travel with an 8-5 job is hard, and even though I published a post on seven ways to balance travel with a…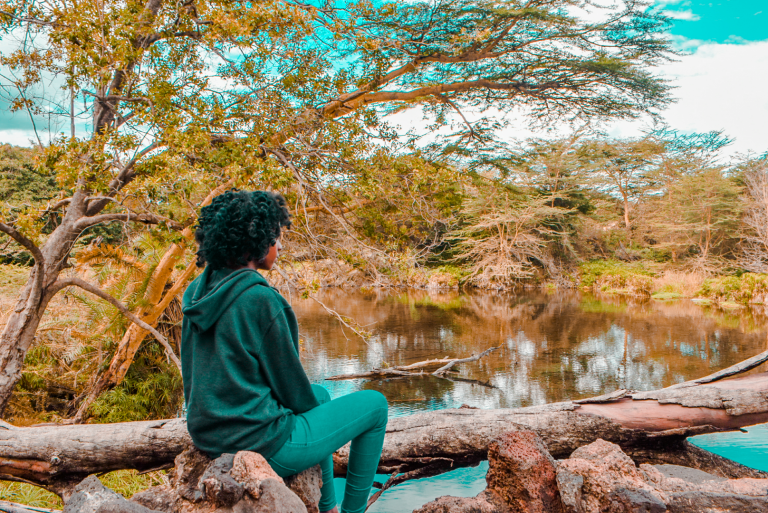 I haven't been everywhere in Africa, but that's my goal. Africans are currently warming up to the idea of seeing more of the continent, and I'm positive 2019 will see more Africans exploring African destinations. Read more: Which are the safest countries to explore in Africa So far I have been to 17 African countries,…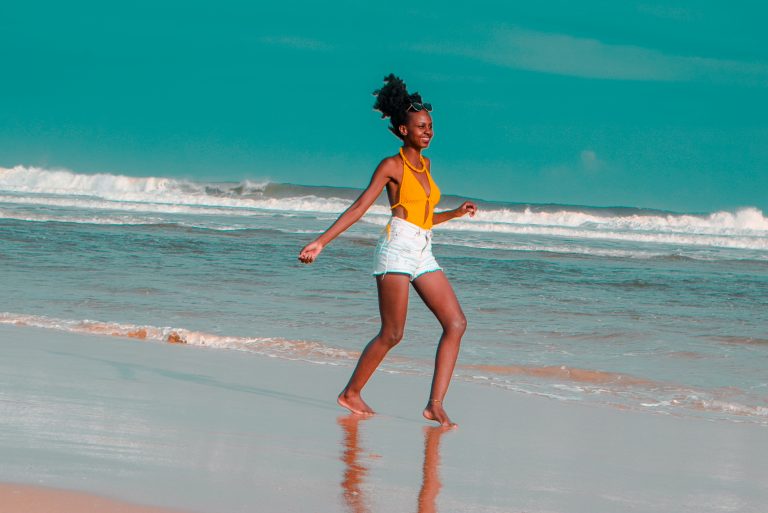 In two years  I have conquered two things that used to terrify me. To speak in public and to travel solo. I joined the Toastmasters club and traveled solo within Kenya and to a couple of countries in Africa. If I'm honest, these things still terrify me, but I do them anyway. Acquaintances ask me:…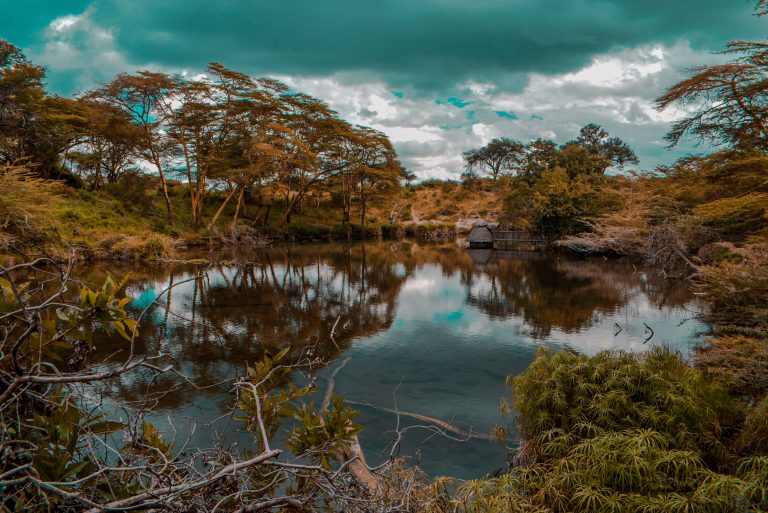 It's possible to travel Kenya without going broke by sticking to your original budget. Here's six ways to save money when visiting Kenya. 1. off-peak season Did you know traveling to the Kenyan coast in December will cost you as much as it is to visit Dubai? Whatever you do, avoid traveling during the high…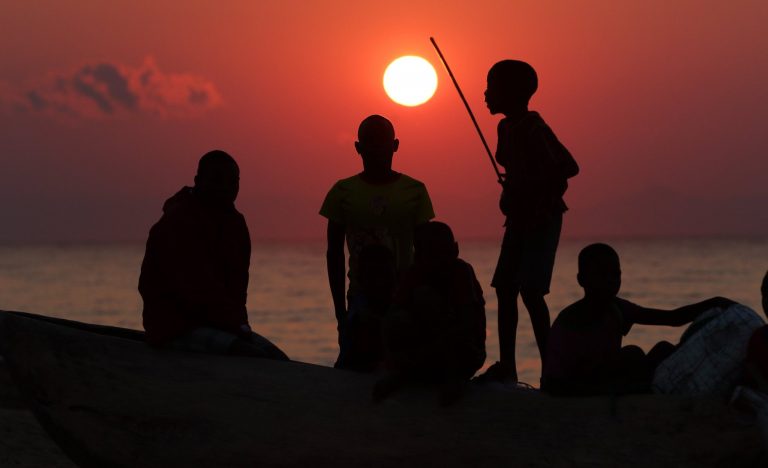 Travelers share their love for travel the African continent The African continent is a remarkable destination. Its diversity is so much more than the common African safari experience that seems to bring most travelers to the continent. Anyone that has been to the continent always leaves happy and satisfied.  The African experience is unique. Its…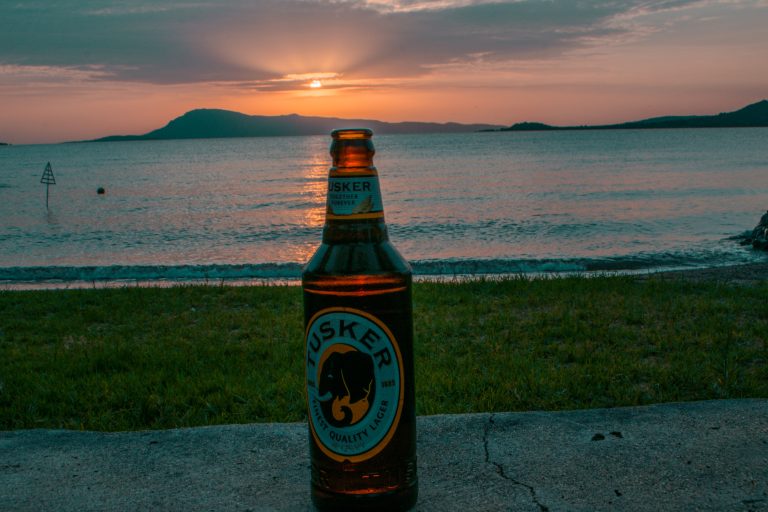 Location: Kenya, East Africa Currency: Kenya Shilling Languages: English & Swahili Kenya is one of the countries with the best game drive experiences. Someone on twitter called Kenya Nat Geo's playground. Haha. In fact, most people focus on the game drive aspect since they assume Kenya is landlocked. Kenya has an amazing coastline thanks to the…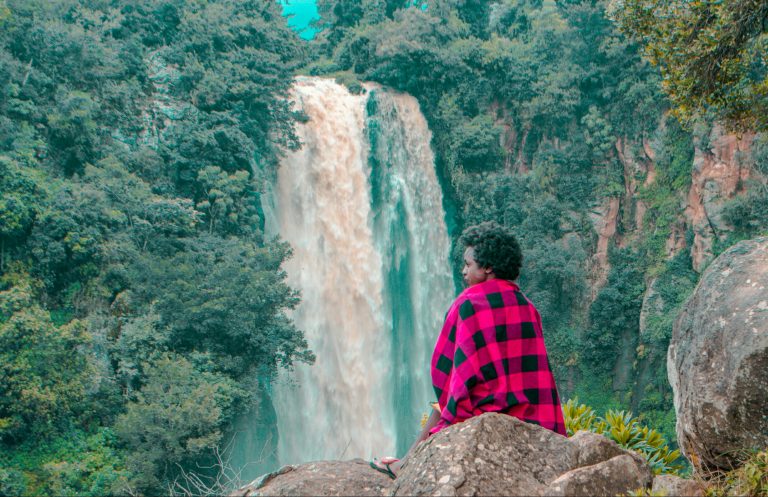 A few days ago over lunch, while discussing travel, someone wondered out loud why anyone would be interested in spending their hard earned money to travel solo. How is that fun? It didn't make sense to her. It got me thinking, do you have the same feeling? Would you prefer company? What if you are part…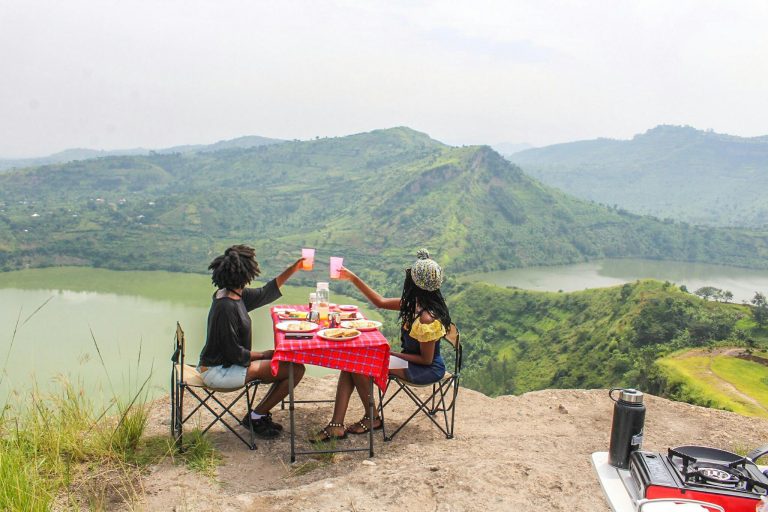 "Which are the safest countries to visit in Africa as a tourist?" is a question that you will come across often. A few years ago, if you had asked me if I'd ever want to visit Iran, I'd answered with a resounding no. Kenya has been a target of terrorism, and I would be insane…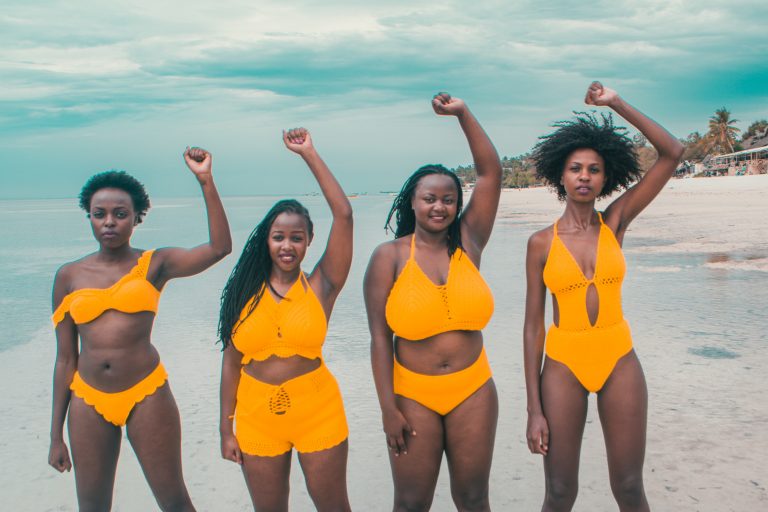 1. Thou shall be responsible for your all your expenses Of course, money is first on the list because it's the heart of the system.  We know that person whose money is always  M-PESA bound or in the bank account, so they request their friends to sort their bills with the promise of paying back except they…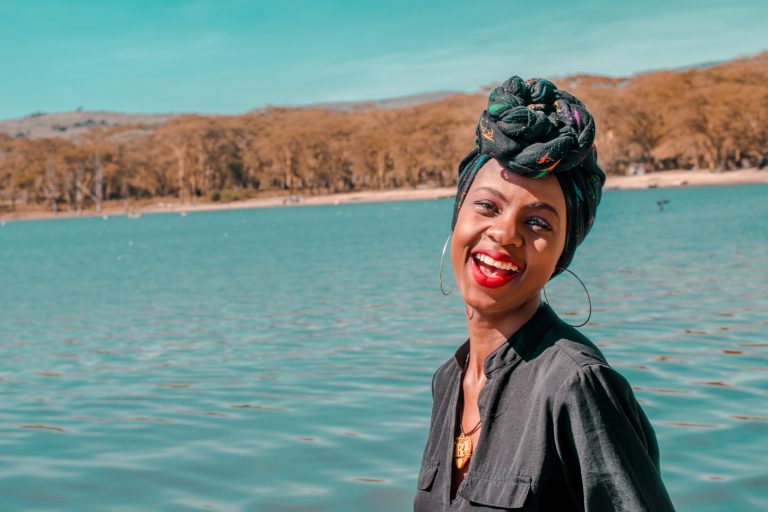 While there is no perfect age to travel, traveling in your 20s is ideal seeing some of us are single with minimal obligations. A large percentage of travelers choose to go backpacking in Europe or Asia as the ultimate trips to take in their 20s. However, what do you do if you are living in…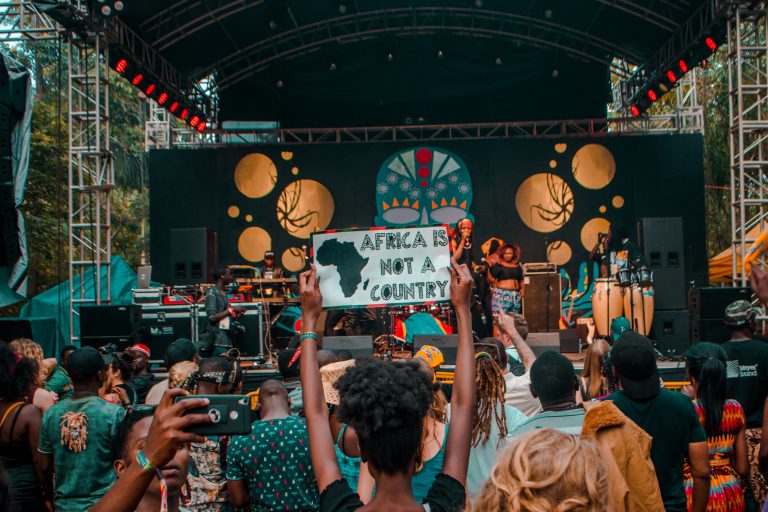 A few weeks ago, someone emailed me asking for my two cents on the backlash FLOTUS(First Lady Of The United States) got on twitter when she first announced she would be making her first solo trip to Africa. He wrote, "Why are Africans are too sensitive? What's the harm in the FLOTUS saying she's coming…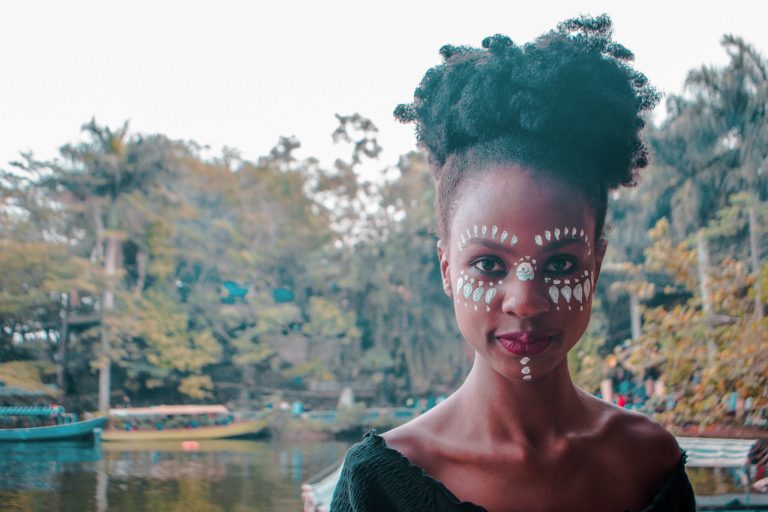 These personal moments do not necessarily reflect on Jinja as a whole. 1. On being overdressed. Thursday afternoon kicked off the nyege nyege festival, and I rocked this little black dress. The hotel manager saw me walking out and said, "Are you going to nyege nyege in those clodhez?" After a minute of figuring what…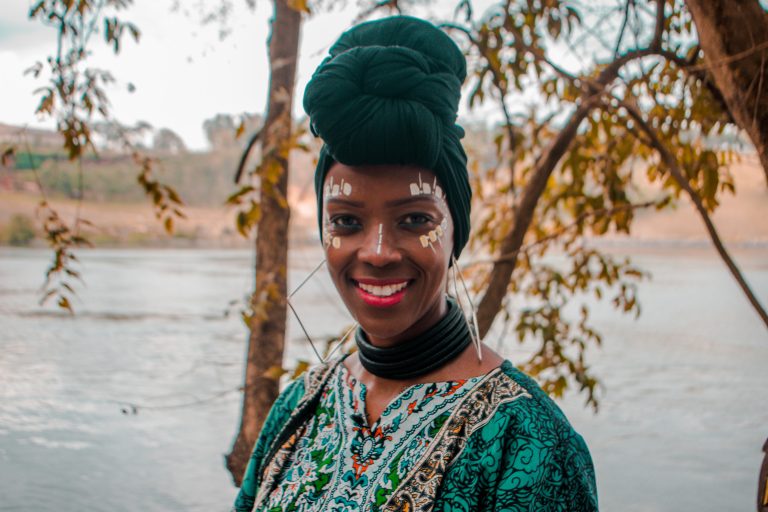 Most people struggle to decide what to wear especially when attend significant events like the Nyege Nyege festival. It's pretty ironical in a world where everyone in their mother sings "Don't judge the book by its cover." In our defence though, we are not dressing for anyone but ourselves. We want to look stunning because…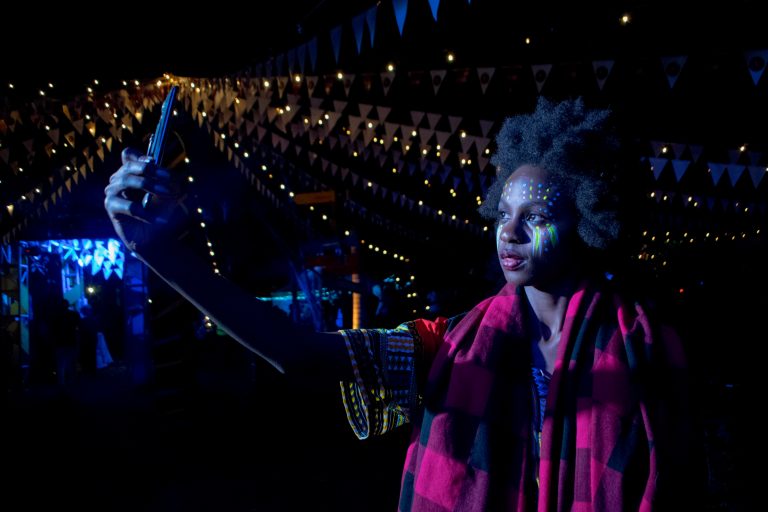 These are some of the reactions I got from Kenyan netizens after sharing this photo of me at the Nyege Nyege festival. Photobombed by river Nile at #NyegeNyegeFestival#nyegenyege Day one was 🔥 pic.twitter.com/qEqsh0PCNW — Winnie Rioba 🌍 (@justrioba) September 7, 2018 'Unaenda kutoa nyege ama kutolewa?" 'Should I copy the KFCB Boss?' 'Sprinkles holy water…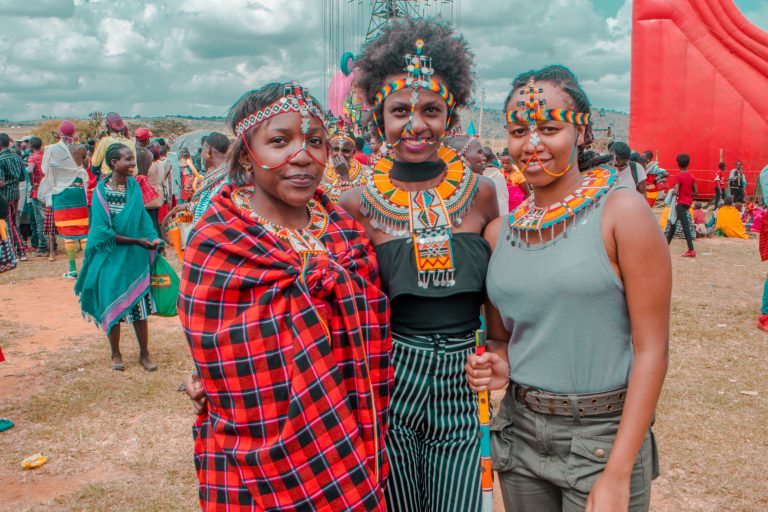 A few weeks ago, I attended the Maralal Camel Derby festival. Other than the Camel race in Maralal, the Camel race also happens in Dubai. Judging by the multitude that turned up for the event, I could tell that this was an important date on the Samburu county calendar. This post is for you if…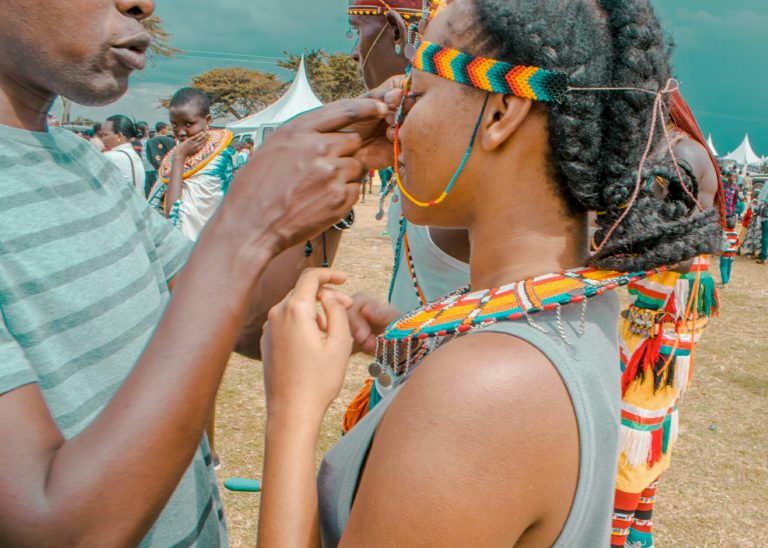 Growing up, the idea of moving to a new place intrigued me. There was something about our locality that got all our neighbors shifting because it happened frequently. It was heartbreaking to say goodbye to childhood friends. I longed for the day we would move as well for no other reason than to experience moving to…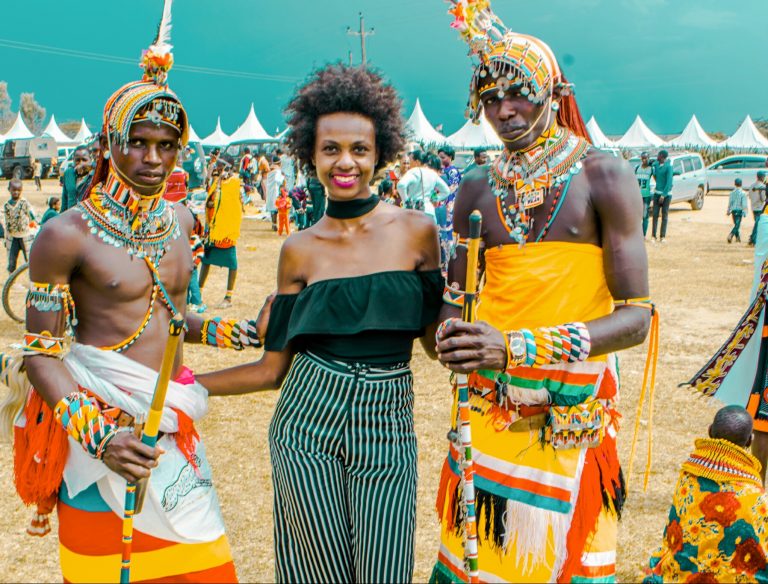 #1 The Basics Samburu county is an off beaten destination in the Northern region of Kenya. The main town centre is Maralal. Samburu is home to the Samburu tribe  who happen to be semi-nomads.  The Samburu are also known as the "butterfly tribe" since they dress in bright coloured clothes that have lively print and…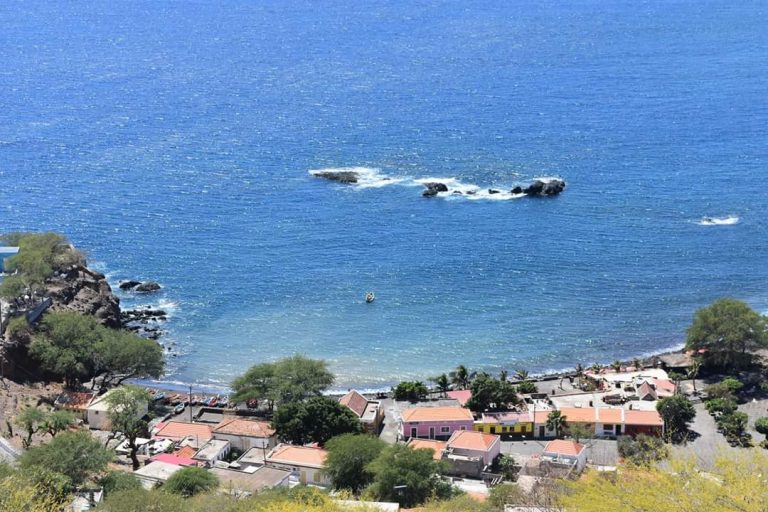 It's a fact that traveling in Africa is difficult and expensive. It's also a fact that traveling outside the African continent with most African passports is an extreme sport because of our "weak" passports. However, these facts have not deterred Africans from traveling and now more than ever, many Africans are traveling both within and…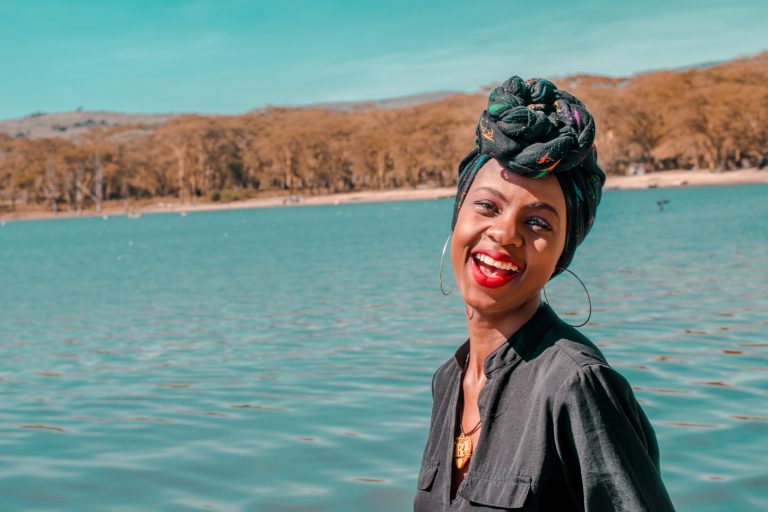 Why are pictures worth a thousand words while they don't tell the full story? Photos are good at hiding a thousand feelings. In this post, I will use some images to talk about some of the things I hate about travel. If only traveling were all about teleporting to a destination, looking all cute in…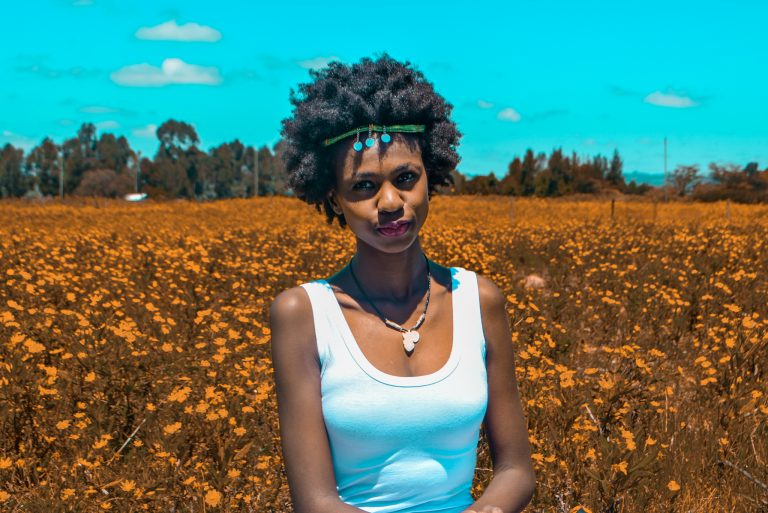 The primary interest of this trip was to have a peaceful weekend staycation by the only Lake in Central province, Lake Ol Bolossat. If you make plans to get away for a weekend, please see my previous blog post on how not to travel to Lake Ol Bolossat. The government declared Lake Ol Bolossat wetland…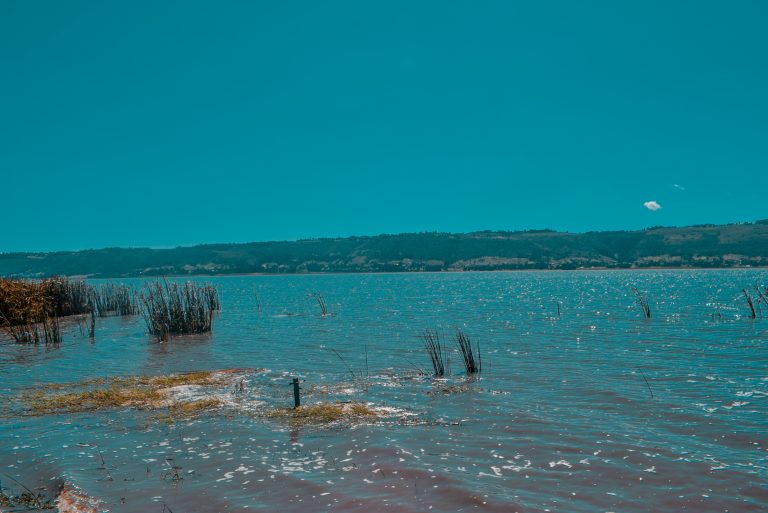 Lake Ol Bolossat, located in Nyandarua county is the only natural lake in Central province. It's home to Hippos and a multitude of birds. The lake is at the foot of the Aberdare ranges. Did you know there Lake Ol Bolossat is the only natural lake in Central? Click To Tweet We knew Lake Ol…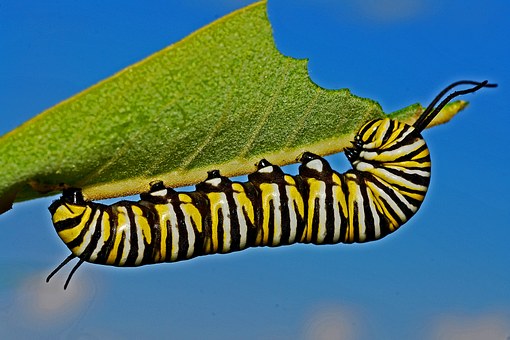 I recently expressed my surprise at the fact that snail is a delicacy and I met an equally rude shock from fellow Africans that know snail is a common delicacy in Africa. Turns out it's not. There are several delicacies you might find unusual. This is why I decided to come up with a list…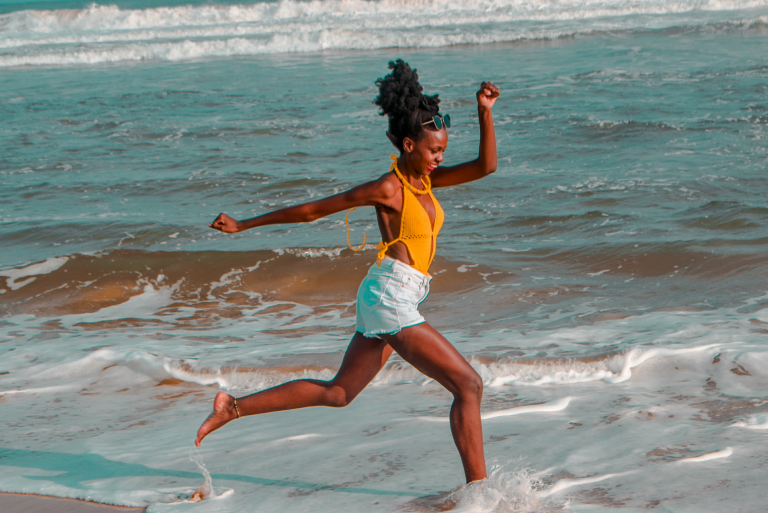 This post highlights my personal moments. These moments do not necessarily reflect on Lagos as a whole but are based on my personal experience. On missing my flight Well, this did not exactly happen in Lagos, but it applies since Lagos was the final destination. Kenya Airways decided to be cute and charged me 150…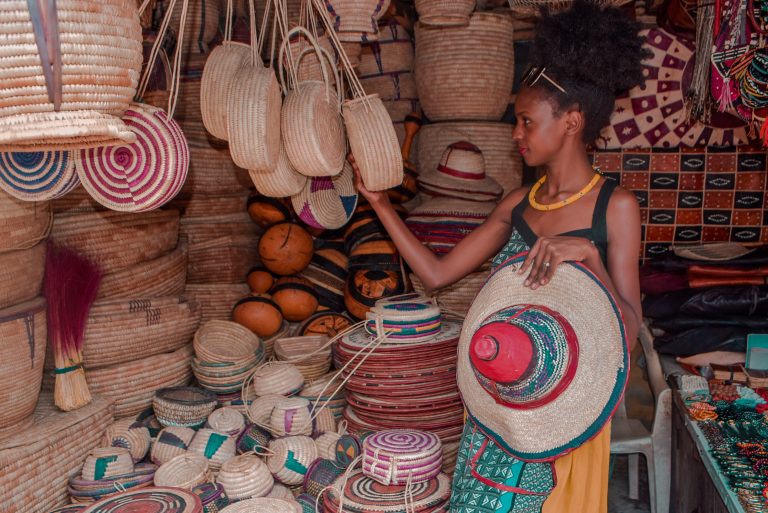 As I had mentioned earlier, Lagos, Nigeria is made up of the Island and the mainland. If you are travelling to Lagos, Nigeria and you do not know what to expect then read the blog post below. Catch up: What to expect when travelling to Lagos, Nigeria Without further ado, here's a list of the…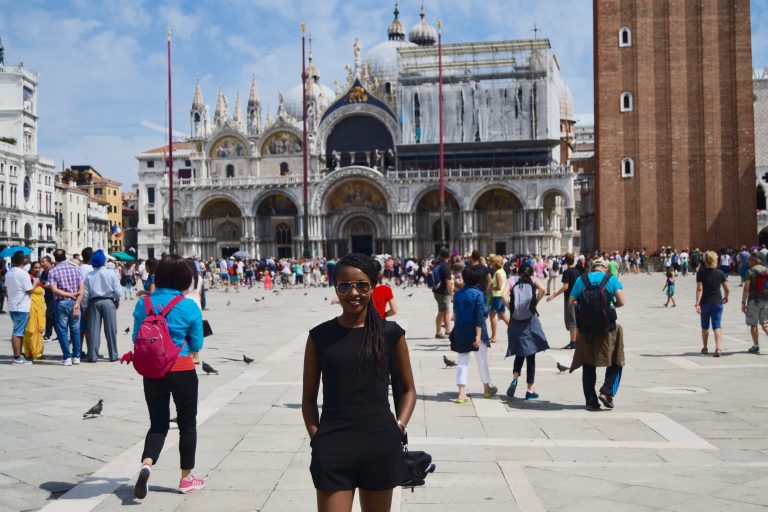 September's featured traveler is Cathy, a young Kenyan lady that loves traveling. Her journey inspires wanderlusts in their 20s that want to balance a full-time job and enjoy traveling at the same time. Fun fact: Cathy was nominated for Kenya's BAKE awards best travel blogger awards in 2016. 1. How often do you travel? At least…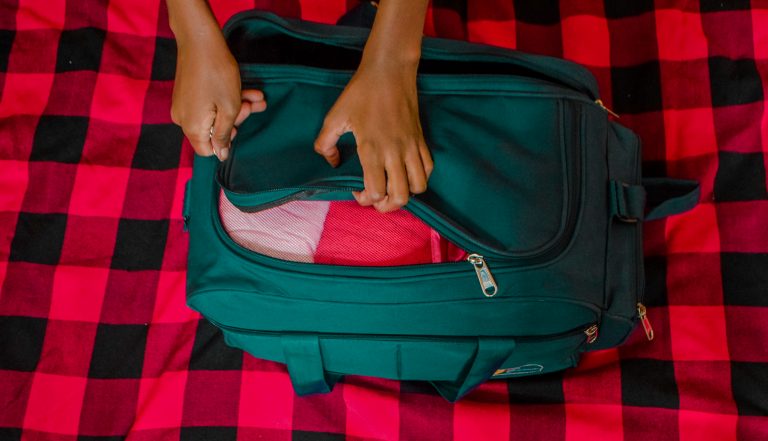 If you do not know what packing cubes are then this post is for you. Most of us have a problem with over-packing, especially ladies. Before packing ask yourself if you will need some of the things you are packing for your trip. Will you need those fancy heels while you spend half of the…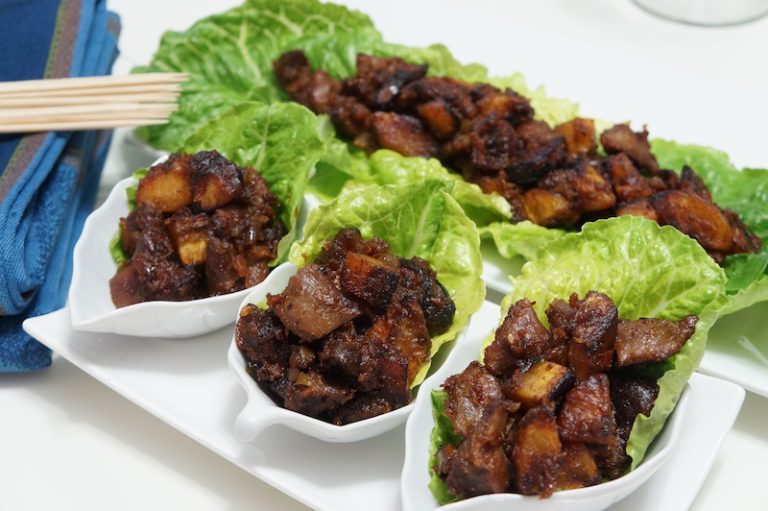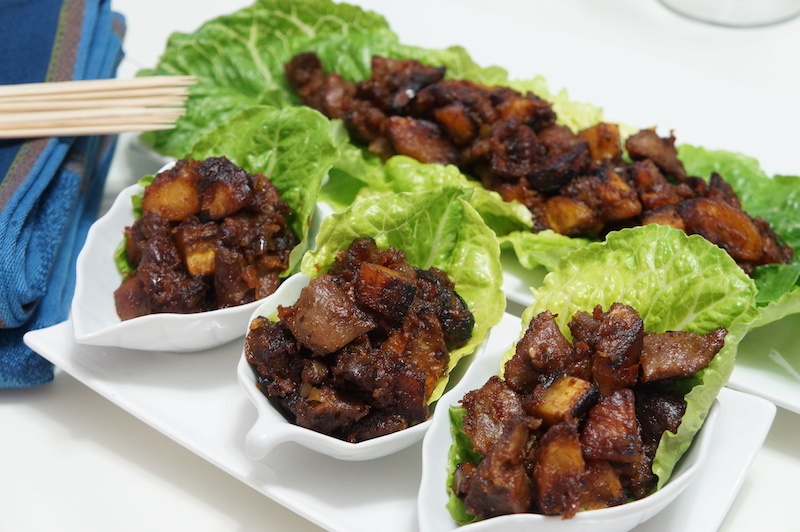 Have you even lived if you have not tried Nigerian food? I am yet to met a group of people that take their food seriously like Nigerians. As I said in this post, Nigerians love their food spicy. Scratch that, their food is peppery. Despite the pepper, I enjoyed Nigerian food. I can confidently say…
The KQ pilot announced that it would take us 5 hours to get to Lagos from Nairobi. I was still recovering from the fact that Kenya Airways penalized me 150 USD in penalties for missing my flight. Almost five hours later, we started descending towards Lagos. As we got closer to the airport, I peered…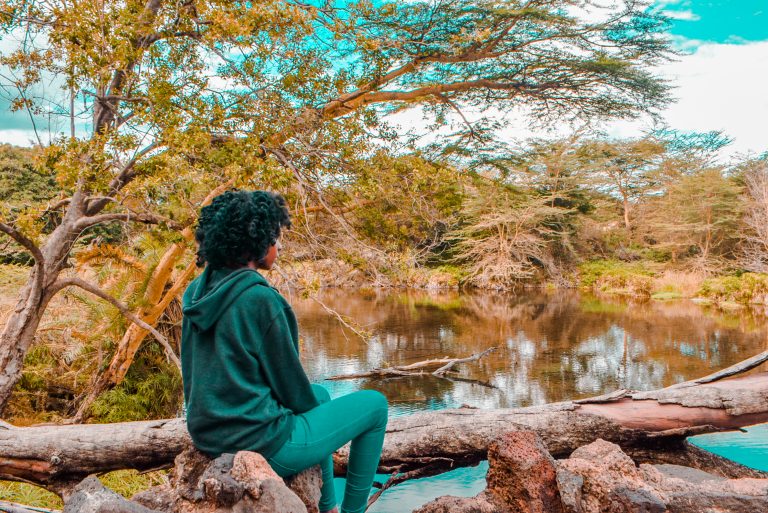 I can bet you a million dollars that most female travelers continuously get slapped with ''who sponsors your travels." Okay. Maybe not a million dollars. If I had that kind of money, I wouldn't be blogging about budget travelling. However, you get my point. The assumption has always been that women cannot travel without the…
This week on African fun facts: About 24km separates Morocco and Spain at the Strait of Gibraltar. Hoping to cross it someday? Well, read about crossing the Strait of Gibraltar here. Graca Machel is the only woman in Africa to be the first lady in two countries. She was Mozambique's first lady when she was…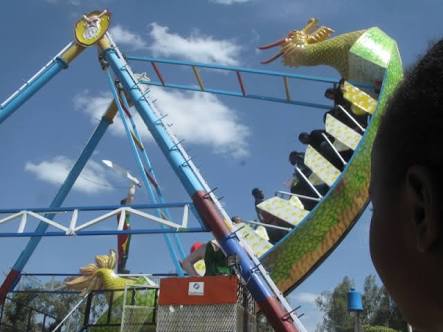 A game drive at the Nairobi National park, shopping at the Maasai markets, a visit to David Sheldrick Elephant Orphanage or the giraffe center are some of the things that most travelers engage in when in Nairobi. I decided to create a list of unique yet fun and cheap things to do in Nairobi that…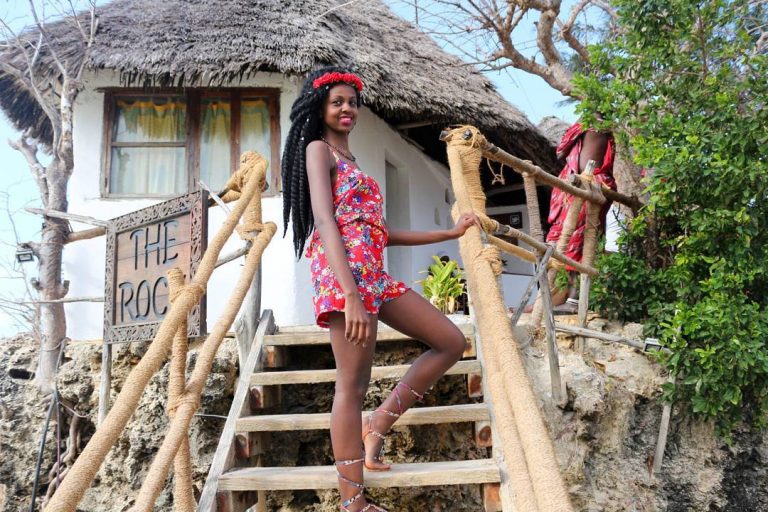 Zanzibar is an island found in Tanzania, East Africa. The island is home to stunning beaches along the bluest parts of the Indian ocean. I traveled to Zanzibar in Late September. It was pretty hot and humid . I would frequently complain about the heat until I was made to understand that I was lucky…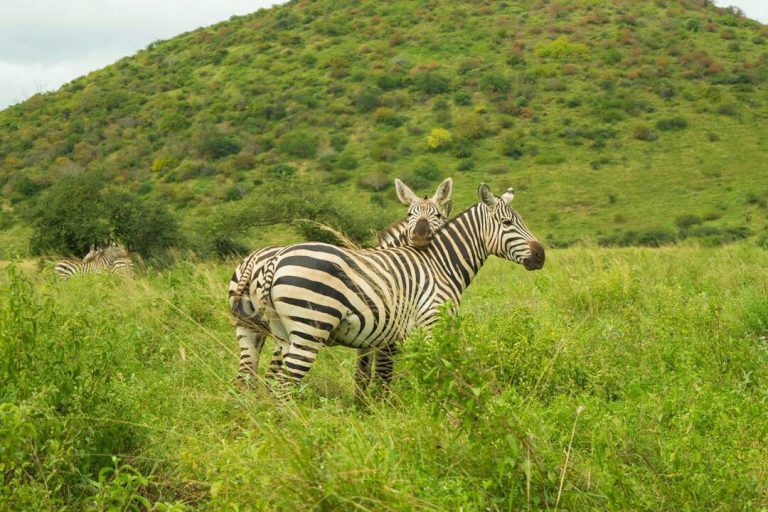 Welcome to Kenya! First things first, do not ask a Kenyan if they know your friend in Ghana! The madness must end! Some of us are struggling to familiarize ourselves with our neighbors and you want to ask if we know your friend in Ghana? Damn! Africa is home to 50+ countries. I assure you…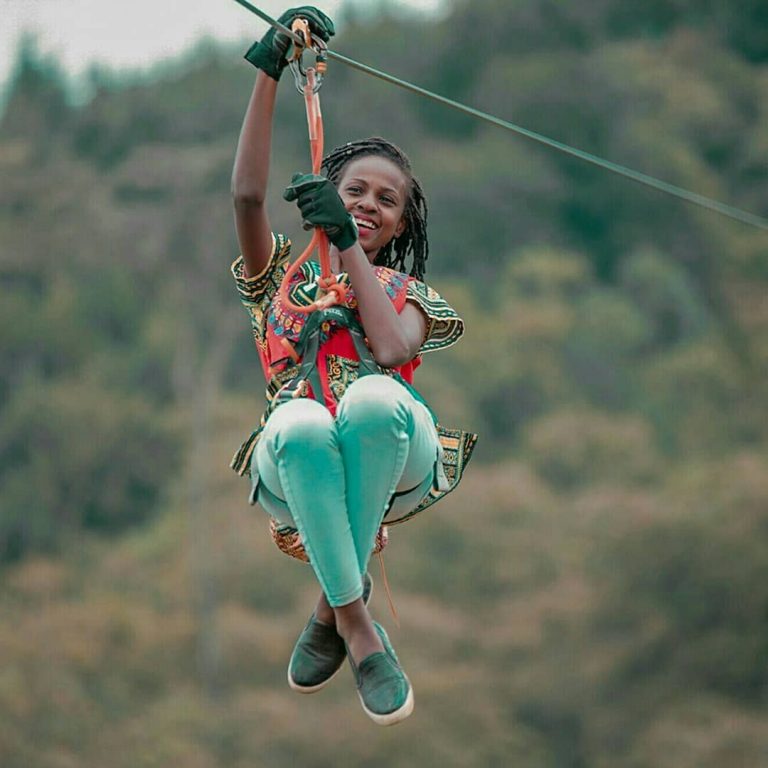 First of all, I am not a photographer. I am only a traveler that loves documenting her journey to inspire you to see this beautiful world. Okay, not really if I am honest. I want to look back at my travel pictures with admiration. Not the way I look at my 2012 travel pictures. I…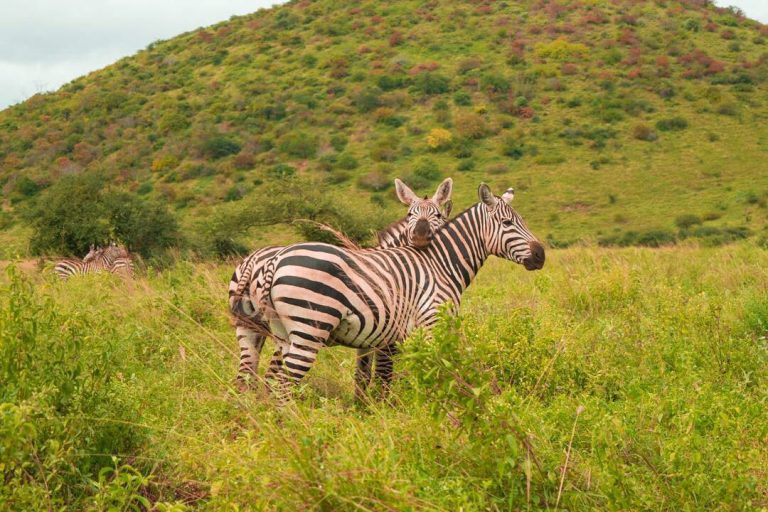 I talked about taking advantage of weekend road trips to maximize travel with a full-time job. Road trips are a fun way to fulfill your wanderlust. These are some of the places you can explored over the weekends. The best part about these places is that they are family friendly so you can always travel…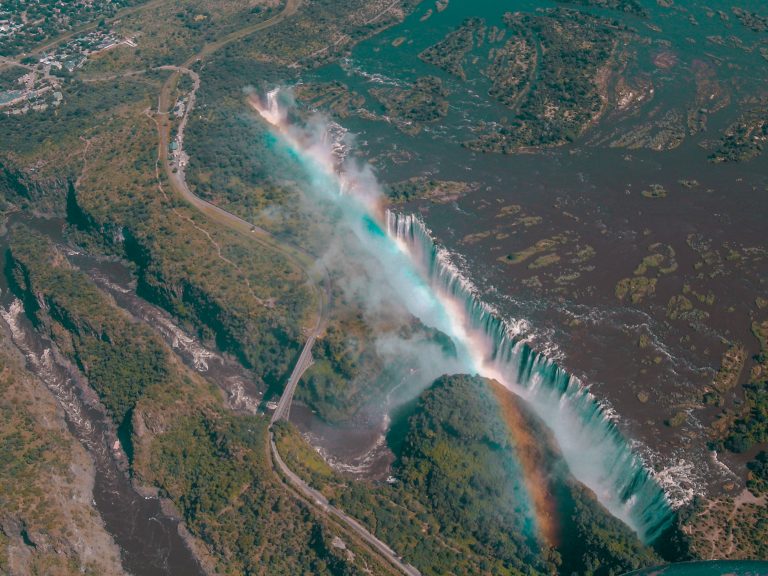 Most people visit Zambia to see the natural world wonder; Victoria falls also known as Mosi- Oa -Tunya which translates to the "Smoke that thunders." To plan your idea budget trip to Zambia, here are some of the things I feel anyone planning to go to Zambia should know. A post shared by Travel Tips…
This week on African fun facts: The UN recognizes 54 African countries. However, there are two disputed countries. They include Western Sahara and Somaliland making them a total of 56. There is a plateau in South Africa that has produced half of the gold ever mined on earth. The plateau is Witwatersrand although the gold…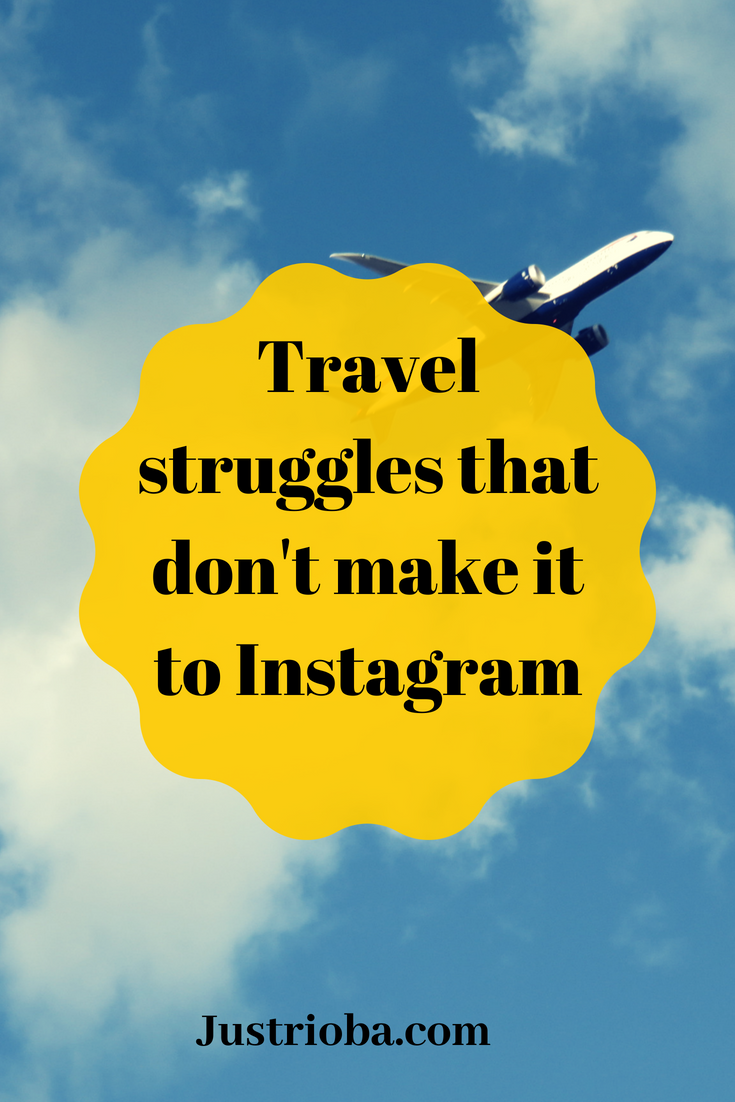 These are my travel struggles that you will not see on instagram. 1. Travel bloggers travel full time While this may be the case for some, not every travel blogger travels full time. I have been asked several times how I afford to travel full-time thanks to my Instagram page. I can only say Adonis'…
It's difficult to have a work-life balance, and you are telling me that there are people that have a work life and travel balance? Sustaining a full-time job in Kenya especially Nairobi is no joke. We have people that work from Mondays through Saturdays. Then there is the pressure of waking up as early as…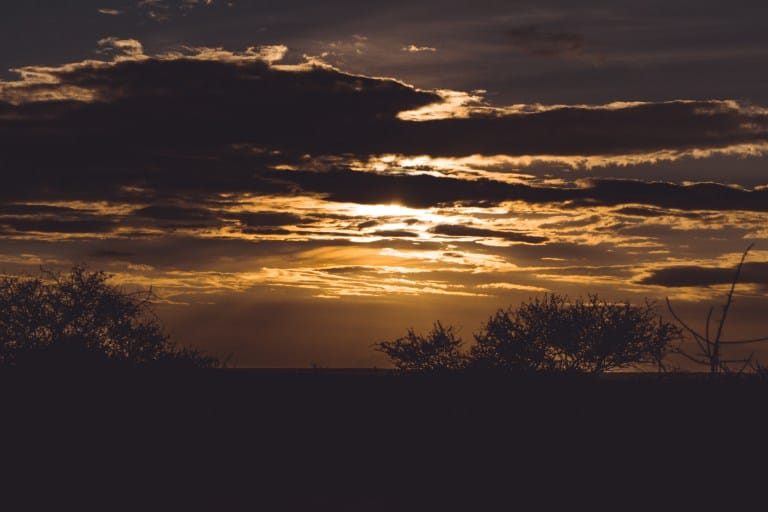 I was so excited about my solo trip to Malawi, so I spent a lot of time researching things to do and see. It would be my first trip alone in years, and I wanted it to perfect. I wanted to create memories that would last a lifetime so after I booked a flight from…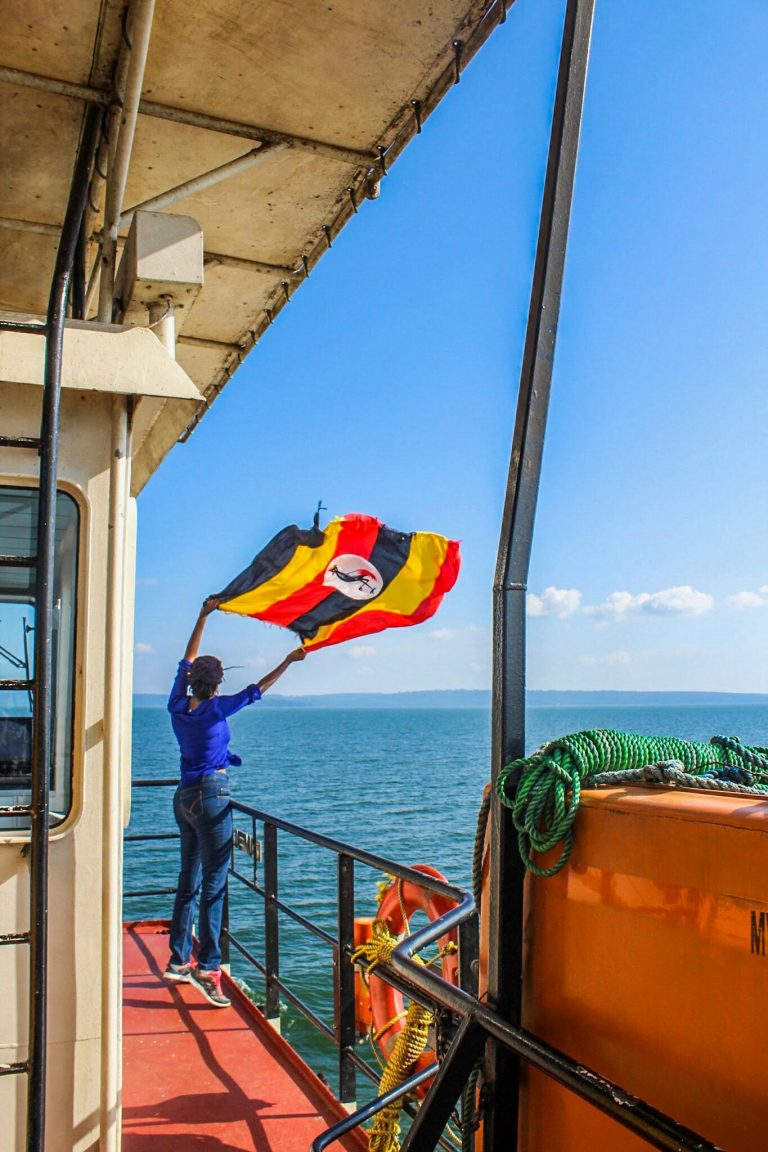 Karen is an African travel enthusiast from Uganda and Rwanda with her primary focus being these two countries that she loves very much. It comes as no surprise that Karen loves hiking considering she is from the land of a thousand hills. 1. Why do you travel? To explore new unseen places and to rediscover who…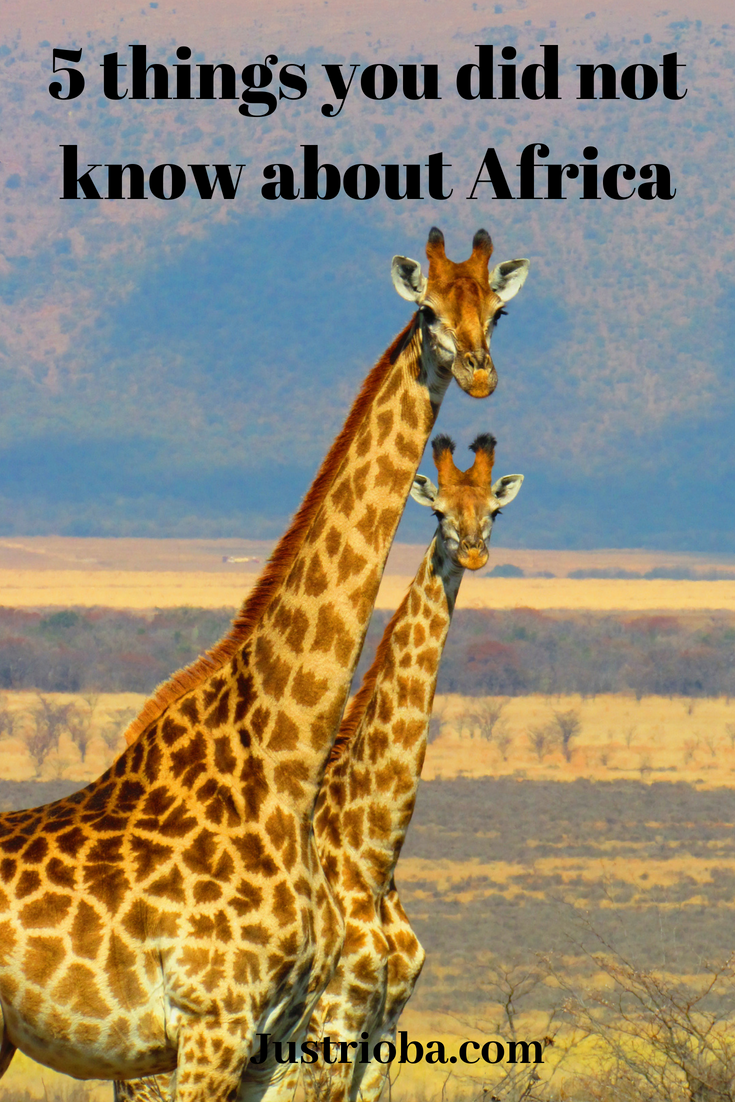 Every Thursday  I conduct a poll quiz on my instagram stories asking my audience questions based on the Africa. As usual, this week's performance highlighted some key things that most of us may not know about the African continent. Without further ado the following are the questions I asked this week. 1. Geographically, which is the…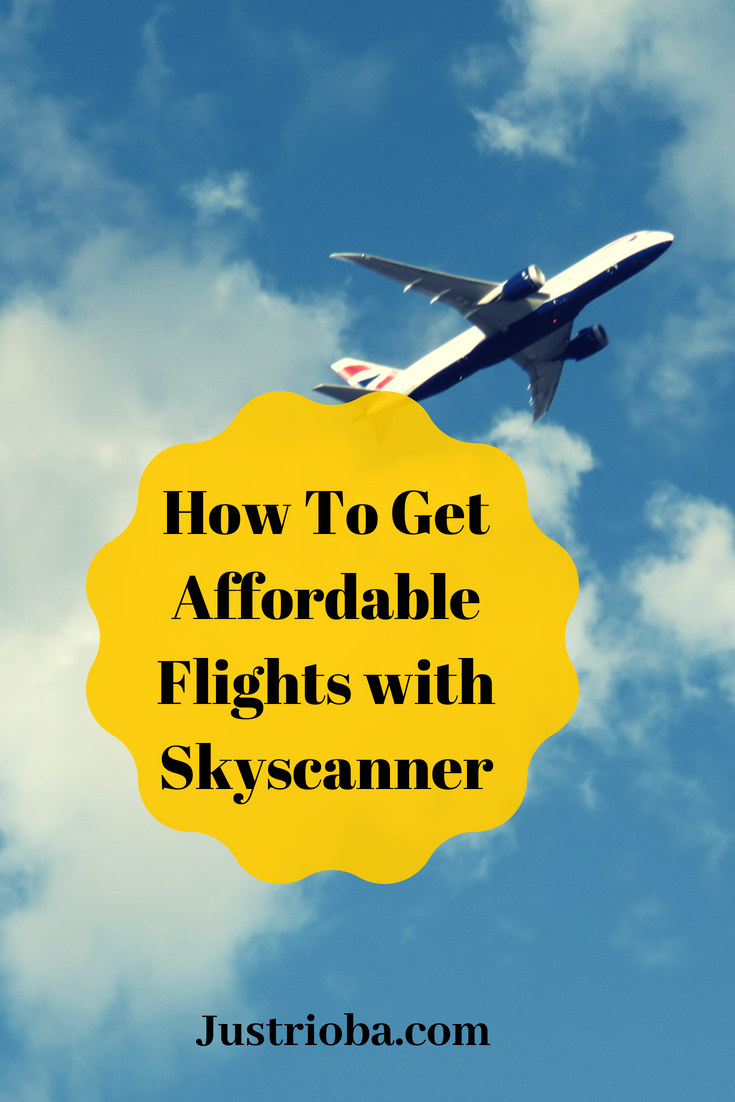 Most people find travel expensive, and usually, flights happen to be costly. However, you can manage to book affordable flights with skyscanner. This app can save you lots of money as long as you know how to play with the app's features and you are flexible with your travel dates. How does sky scanner help…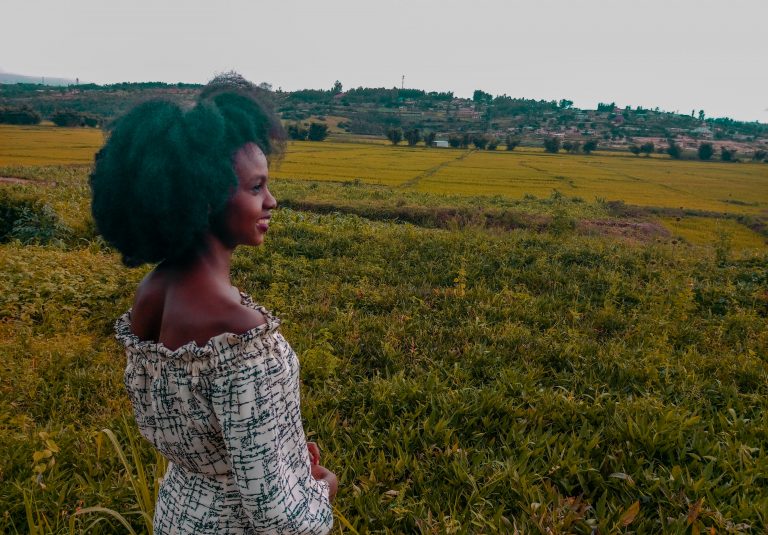 Everyone is talking about Rwanda right now, and this is only the beginning. Rwanda is always trending for the right reasons. Volkswagen recently launched an assembly plant in Rwanda, the first of it's kind for the country. Also, Rwanda is the new sponsor of Arsenal jerseys. I still cannot believe every time there's an Arsenal…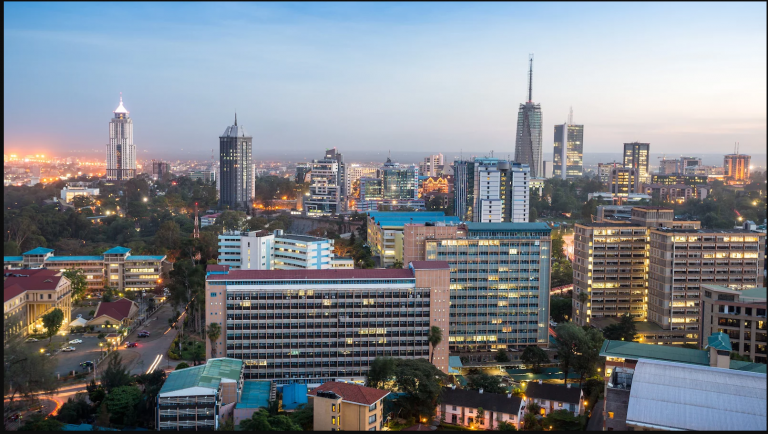 Some of the ways you know you are in Nairobi: 1.Greetings: First things first, dear travelers drop the Jambo! I know google says it's how we say hello but seriously drop it. No one says jambo at all.  Are we together? Try saying "Sasa, Habari or niaje" but please in the name of what's good drop…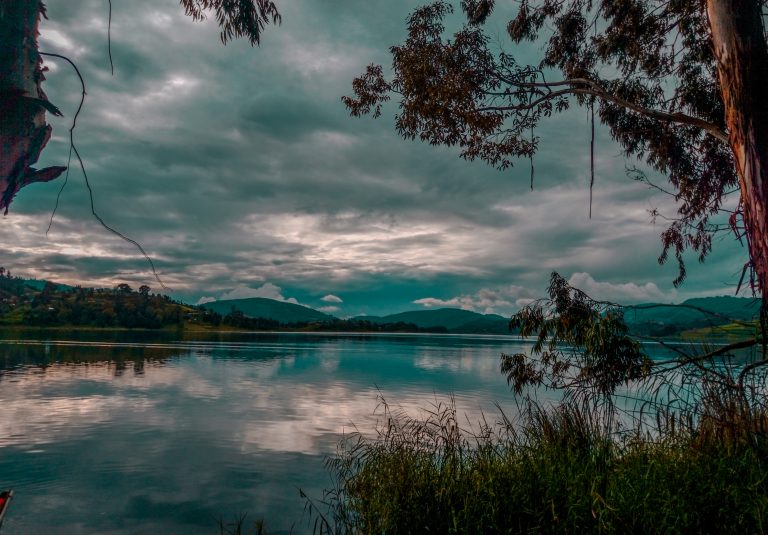 Planning a trip from Nairobi, Kenya to Bujumbura, Burundi This journey is for anyone that has a minimum of two weeks to spare. I am aware that most people cannot afford to take 2 weeks off their busy schedule and therefore I would recommend skipping some places. I certainly cannot tell you what to skip because everyone…
Every Thursday  I conduct a poll quiz on my instagram stories asking my audience questions based on the Africa. This is the second week and the engagement has been awesome with some asking me to do it often.  I decided that I will be posting a blog post based on how the audience performs. This…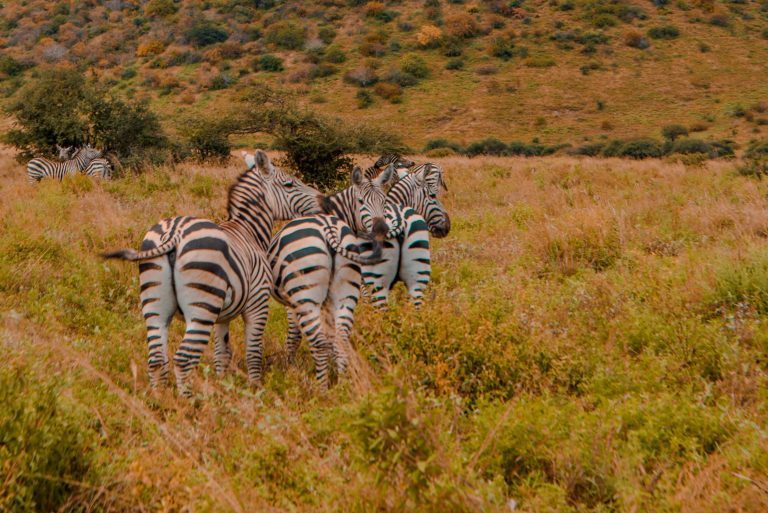 Now that I talked about the true reality of saving to travel, I can talk freely about how I afford to travel . First of all, a special shout out to the person that invented cheap travel hacks because were it not for them, travel would have been an activity left for the wealthy. I…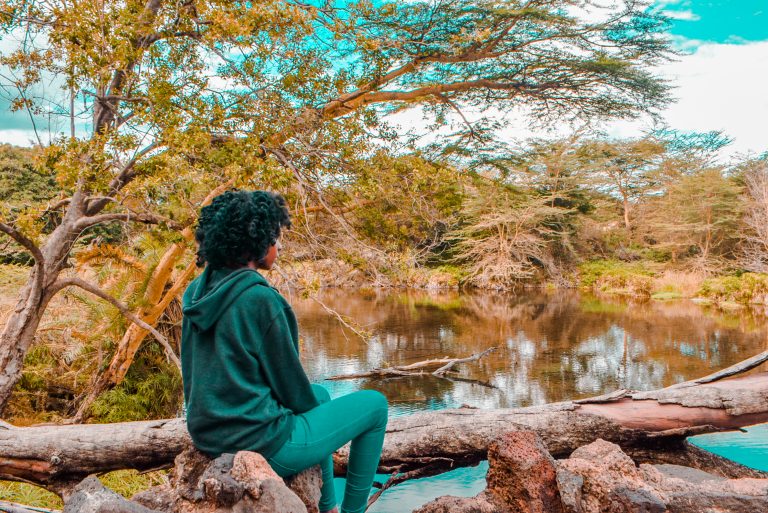 A post shared by Winnie Rioba | travel vlogger (@justrioba) on May 12, 2018 at 6:49am PDT Is social media setting unrealistic travel goals? Travel costs money and whether you find it expensive or you don't isn't the point here. The point is travel costs money.  It's also true that most people I know in…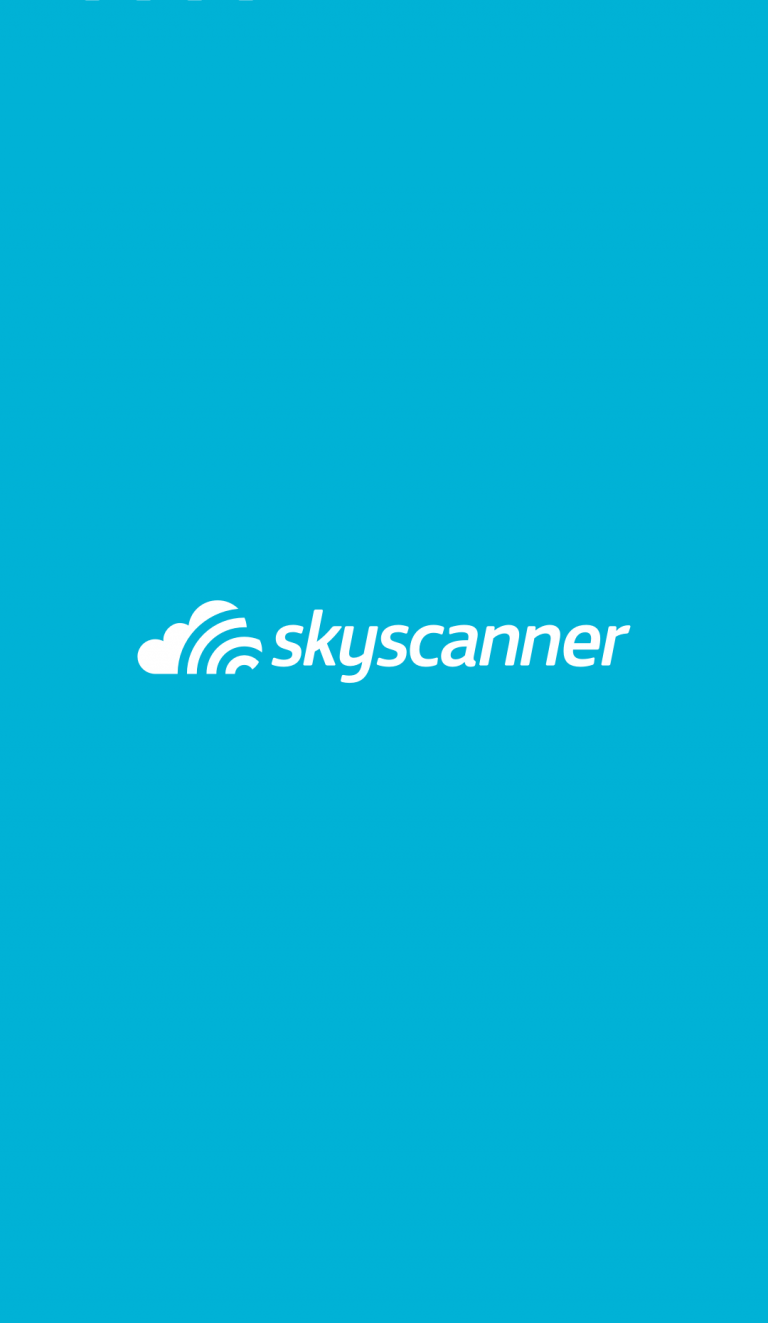 Traveling requires a lot of planning especially if you are a solo traveler. Is it not a good thing then that we have travel apps that make our life on the road easier? The following are apps that I have used personally when traveling.  They are free and available both on IOS and android. 1.Trip…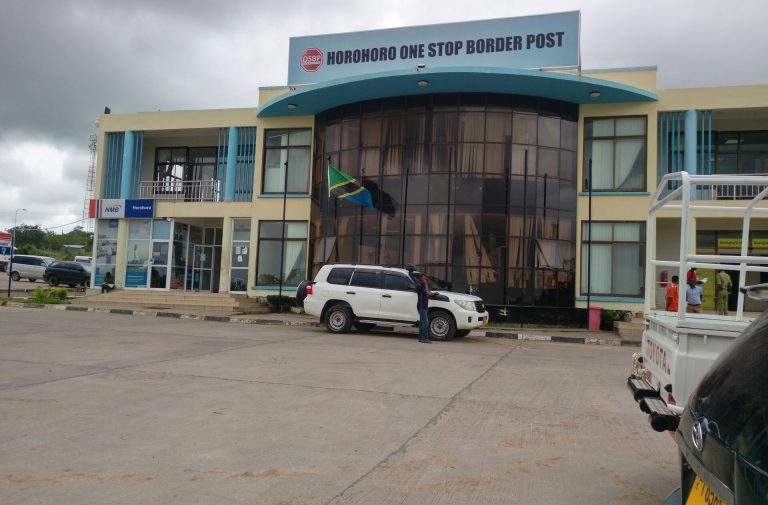 Tanzania tourism's industry is one of the best in Africa. Every year, tonnes of travellers find their way to climb the tallest mountain in Africa that is Kilimanjaro. Some choose Zanzibar as their honeymoon destination while others want to experience the wonder that is the wildebeest migration in Serengeti. It is no wonder travellers flock…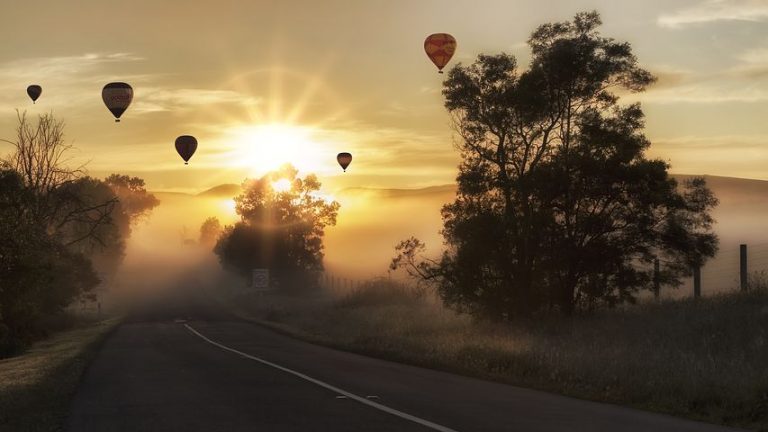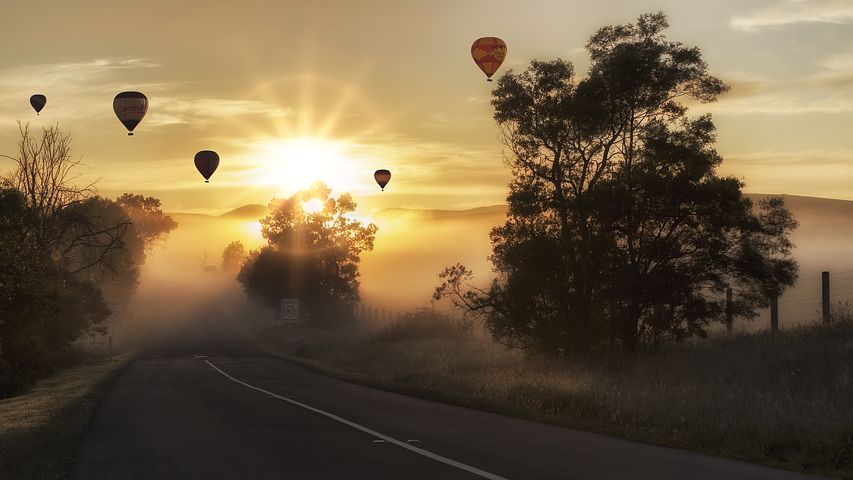 What do you look for every time you travel to a new destination? I always look for an adventurous activity that the destination offers. "A lot of things that I do scare me, but I do them anyway' Linda Matama likes this quote and I can't help but resonate with it. That is me every time I…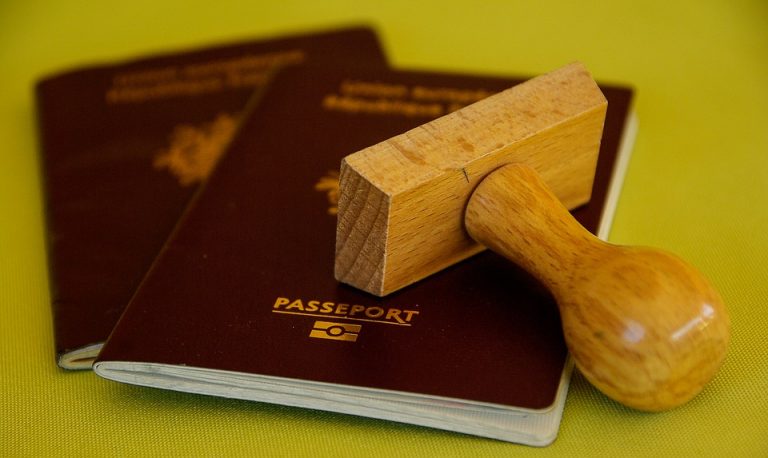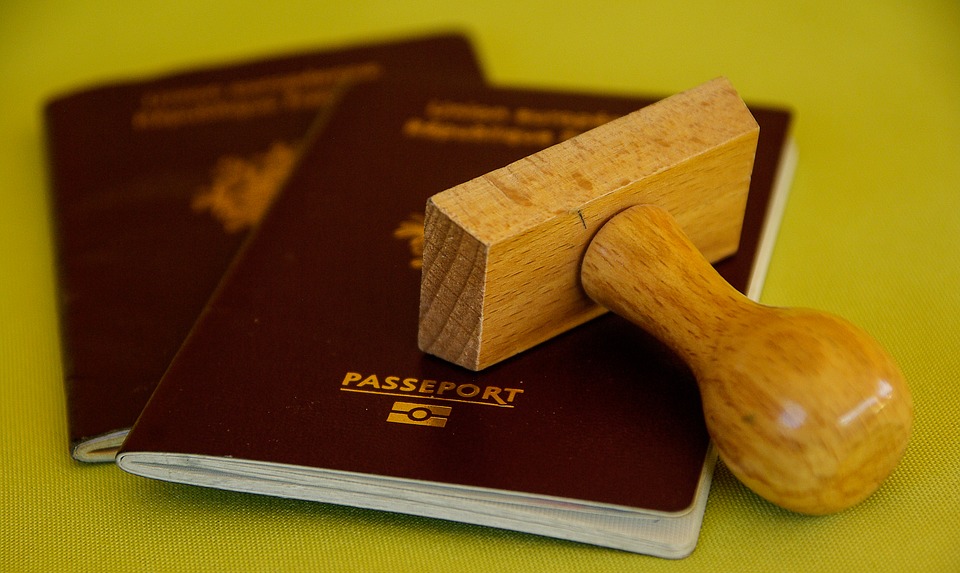 Sadly, even with a visa and the right documents, immigration officers have the power to break your trip. Most of the times they ask straightforward questions and passing through them is a breeze. Some simple common questions immigration officers ask are: What is the purpose of your visit? How long do you intend to stay?…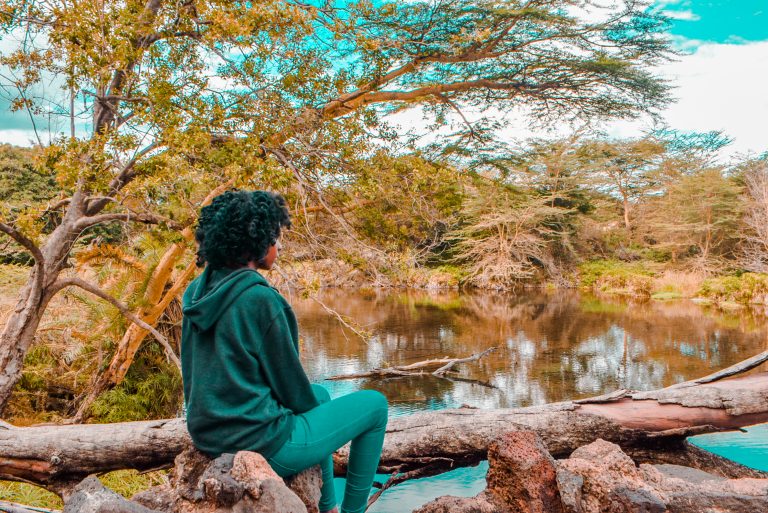 Taita Taveta county is located in the coastal region of Kenya and I had an amazing time exploring this country with seven other ladies passionate about travel. Most of us were meeting for the first time but that did not stop us from bonding and having an absolutely grand time. One of the travelers, Yvonne…
Social media is a huge part of life and I am here for every good thing that has happened to you and me as a result of social media. Recently, I met young women, mostly Kenyan that have a passion for travel and together we arranged a trip over a long holiday weekend. Now, you…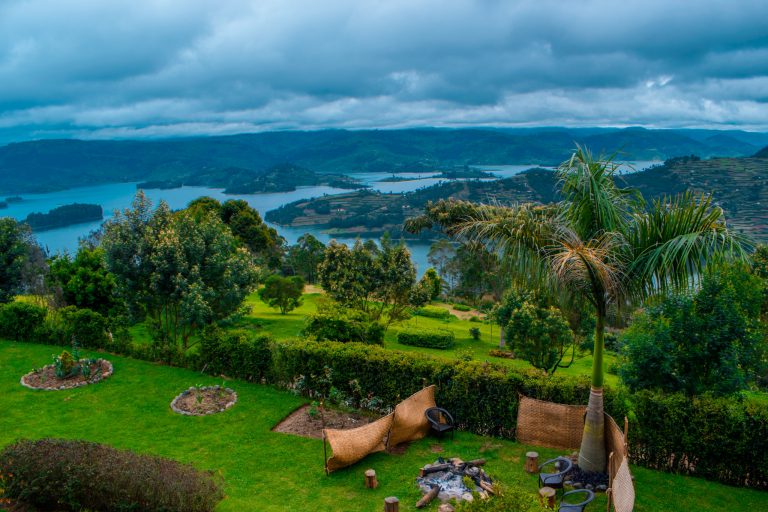 If you are an African traveler, then by all means you have heard of the wonder that is Lake Bunyonyi in Uganda. If you haven't then are you even a traveler? Lake Bunyonyi is said to be the second deepest lake in Africa . It is located near the Uganda-Rwanda border and Ugandans find delight…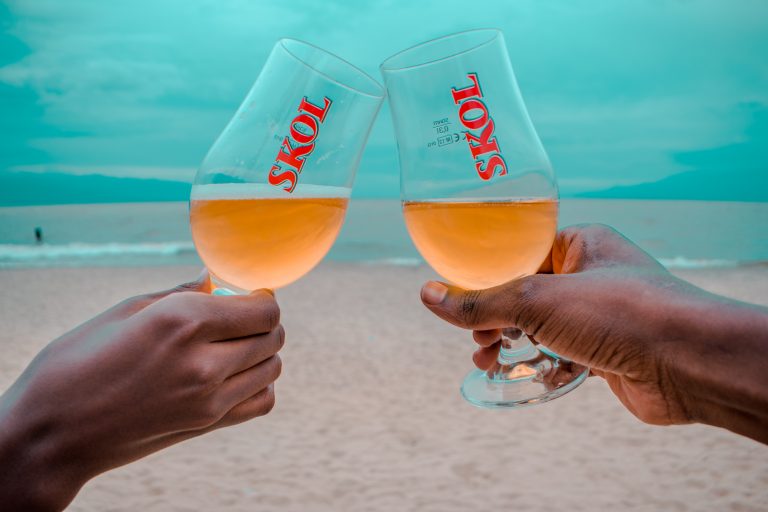 Group jogging is banned in Burundi. According to the government, jogging in groups of four means planning to rebel against the president. hehe. Burundi also happens to be one of the least visited countries in Africa.  Have you ever thought to explore this tiny country in Eastern Africa? What to Expect Language: Burundi's official languages include…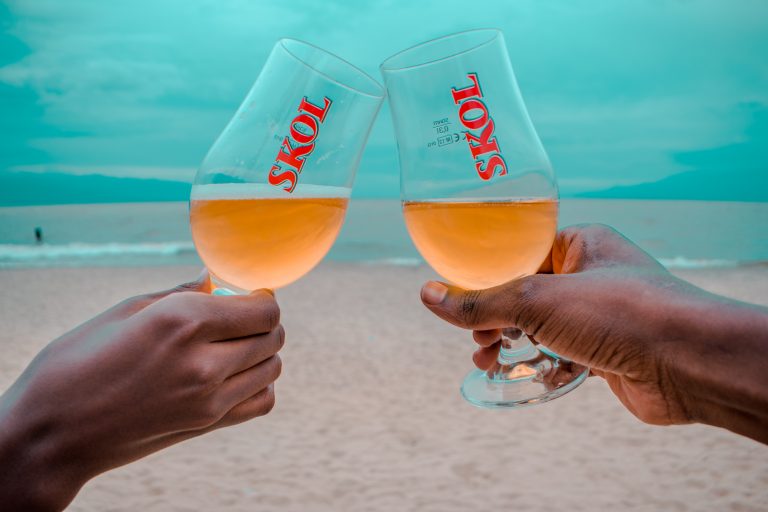 Burundi officially known as the Republic of Burundi is one of the least visited countries in Africa. Bujumbura, Burundi's capital is less than 6 hours from Kigali hence making it the perfect destination for someone that loves adventure. Kigali to Nemba Border We made the mistake of thinking that we would get an afternoon bus…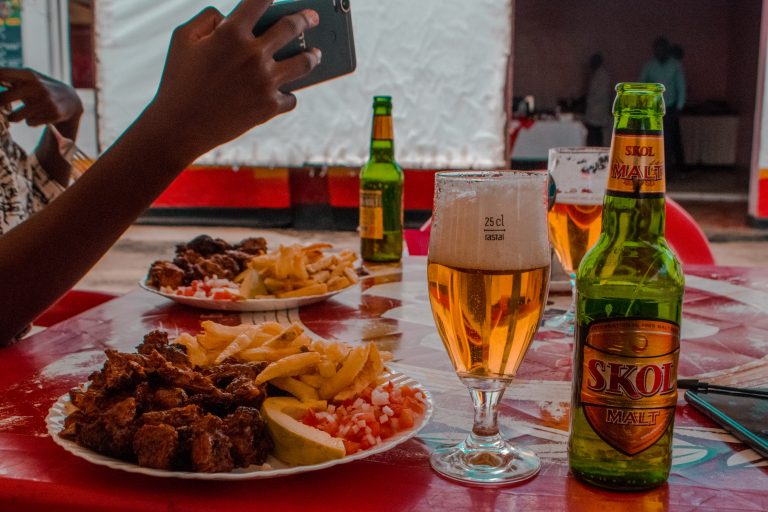 Everyone knows that Kigali is one of the cleanest city in Africa. It is mandatory that all Rwandese set aside time every last Saturday of the month to come out and take part in cleaning the community. Amazing right? What to Expect Language: Rwanda's official languages include Kinyarwanda and French although you will meet some…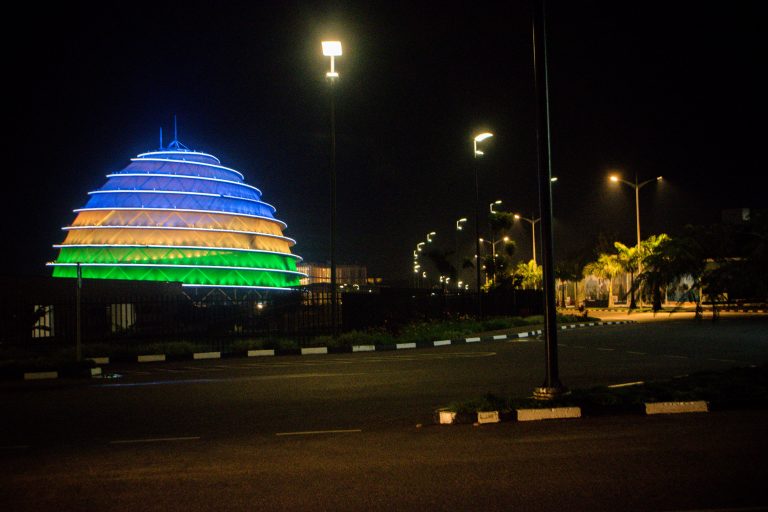 My last budget trip took my travel partner and I through three countries in Eastern Africa. Yes! We travelled overland through Uganda, Rwanda and Burundi. The first part of this post will cover how we traveled from Nairobi to Kigali by road.  Nairobi to Busia Border We decided to travel by the night bus. Normally,…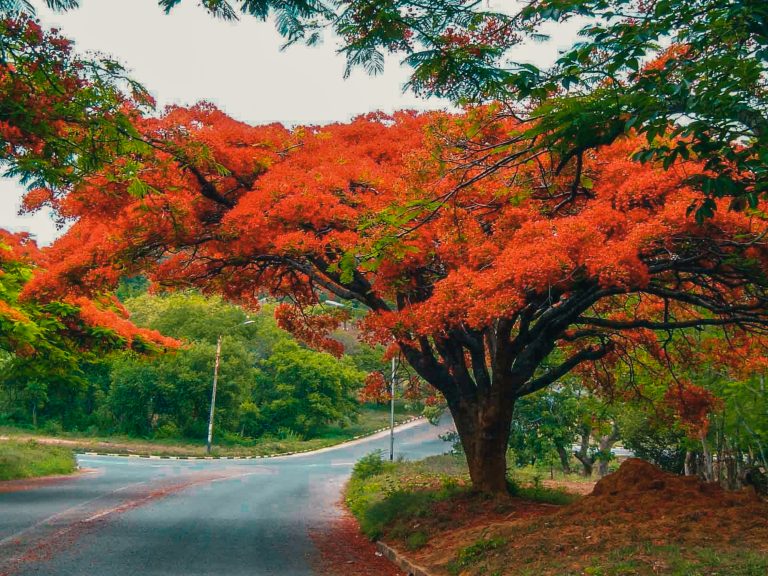 "Are you going to Zimbabwe? Yeah. There is no money. They have some sort of money crisis, you better carry your own cash." "What do you mean there's no money ?" "Exactly that Rioba. Please make sure you have enough money before going there. It's very serious. They are currently using a currency called bond…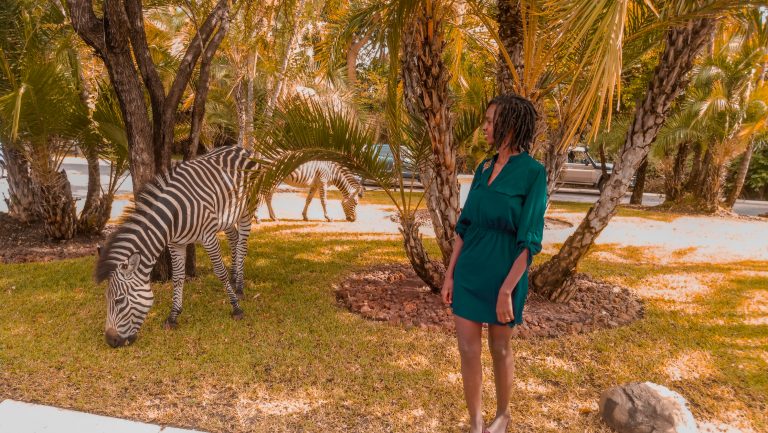 In the last two posts, I pretty much covered some of the things you can engage in Livingstone. Six ways of Chasing Victoria falls An expected visit to Devil's pool.  However, if you feel all those activities won't leave you broke, there are more vibrant things to do in Livingstone. Livingstone Museum Museums are a…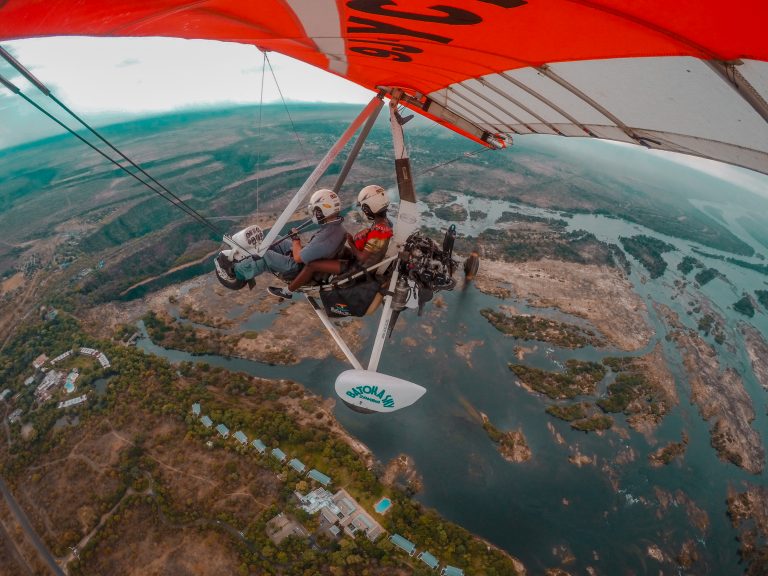 Are you an adrenaline junkie that wants to experience the best of Victoria Falls? Victoria falls is one of the natural wonders of the world. It's known as the Mosi Oa Tunya that loosely translates to 'the smoke that thunders' which loosely translates to the smoke that thunders.  First things first, if you want to…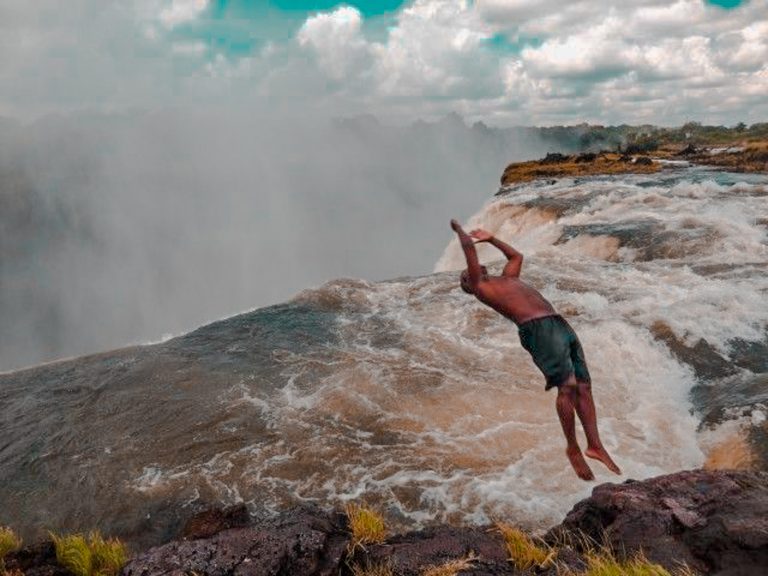 I have never had a bucket list in and even If I did, something that had the name devil would not make it to the list. Imagine telling your African/Black parents that you want to swim at the devil's pool ? They will have you swimming in holy water instead.  I arrived in Livingstone after spending 48…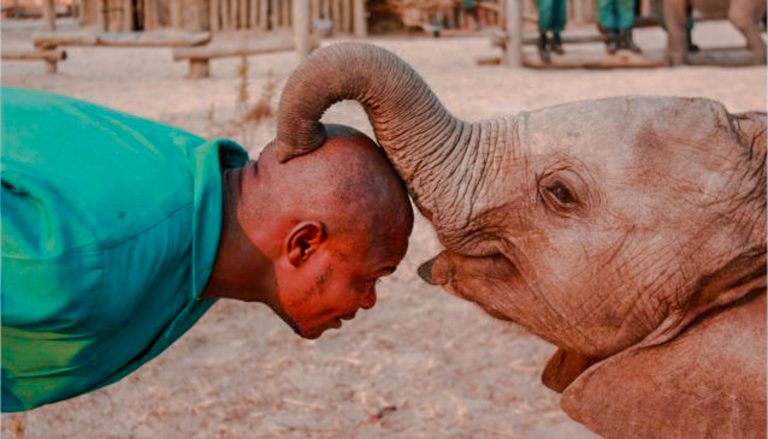 After living my best life in Malawi and meeting incredible people along the way. It was time for me to head to Lusaka, Zambia.  Turns out you can only access Zambia from Malawi via  Lilongwe and I was lucky enough I met a police officer that hitched a ride for me seeing Malawi's public transport…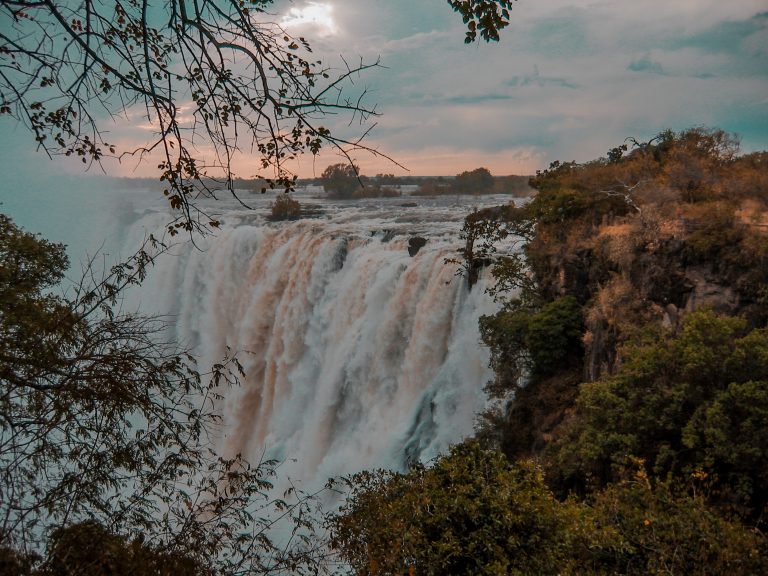 Victoria falls is one of the natural wonders of the world that cuts across Zambia and Zimbabwe. It's one of the most spectacular places I have visited that commands power. It is truly majestic. It's no wonder then that the locals refer to it as 'Mosi Oa Tunya' which translates to the smoke that thunders.  As…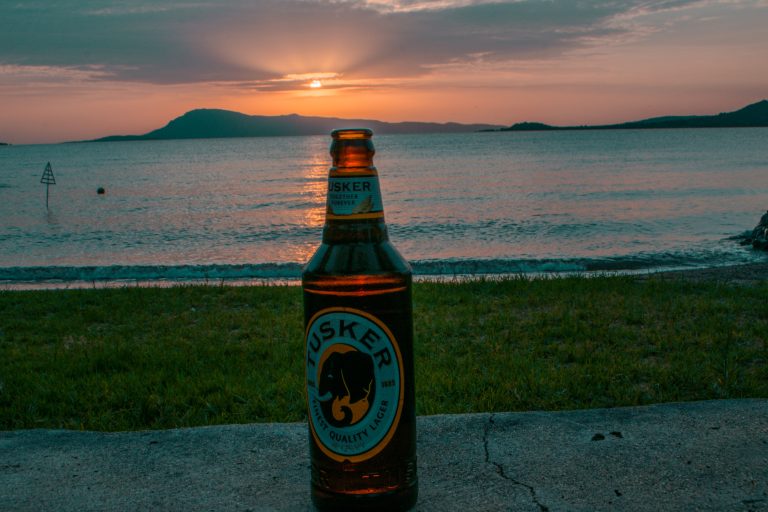 This is the second part of our expedition to Homa Bay Country with a Kenyan Nomad. Missed the first post on Takawiri and Mfangano Islands? Catch up: The Hidden treasure that is Homa Bay County Part 1 After chasing Takawiri and Mfangano Island, our next phase of the trip was staying at Lake Victoria Safari Village…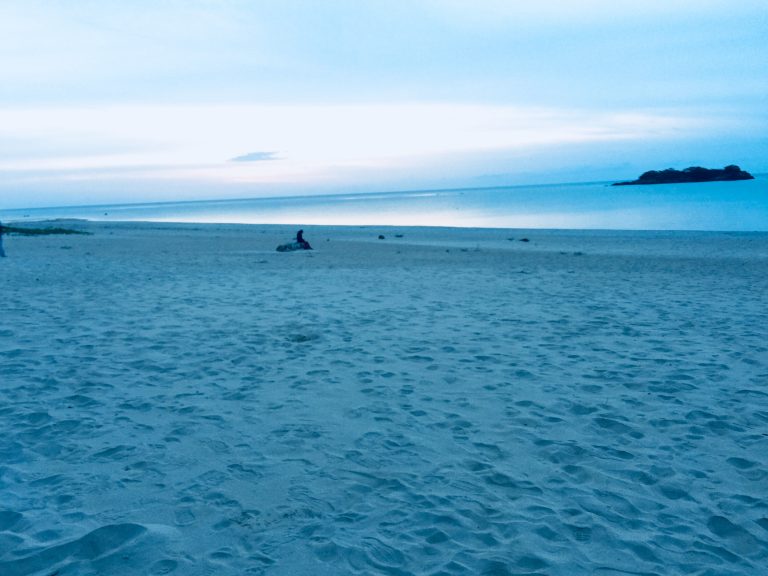 Meet Jayson, a Kenyan traveler who's 5 to 8 entails planning his next travels. When I asked him to describe himself, he said he didn't want to blow his own trumpet so he let his friends blow it. They were open enough to describe him as lovably cool, chilled and mysterious, random with a free…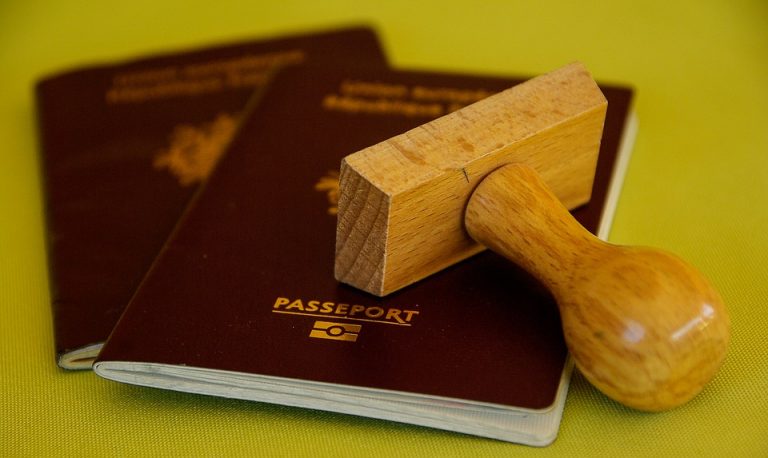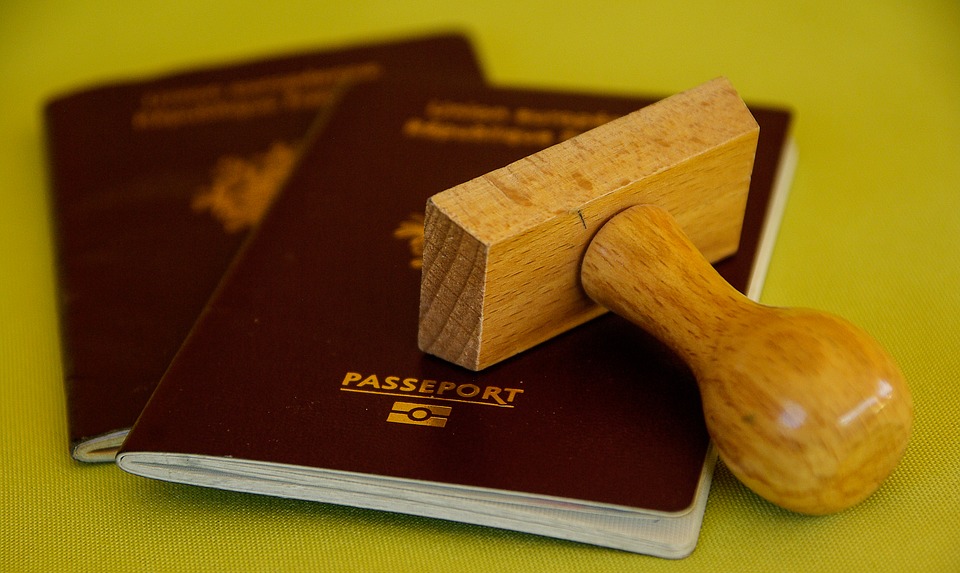 It's less than two weeks before I go backpacking West Africa and naturally my feelings are all over the place. I am planning to stay in hostels although I am not sure if I will find decent ones in West Africa.  Hostels are way different from hotels and there are things that you must carry…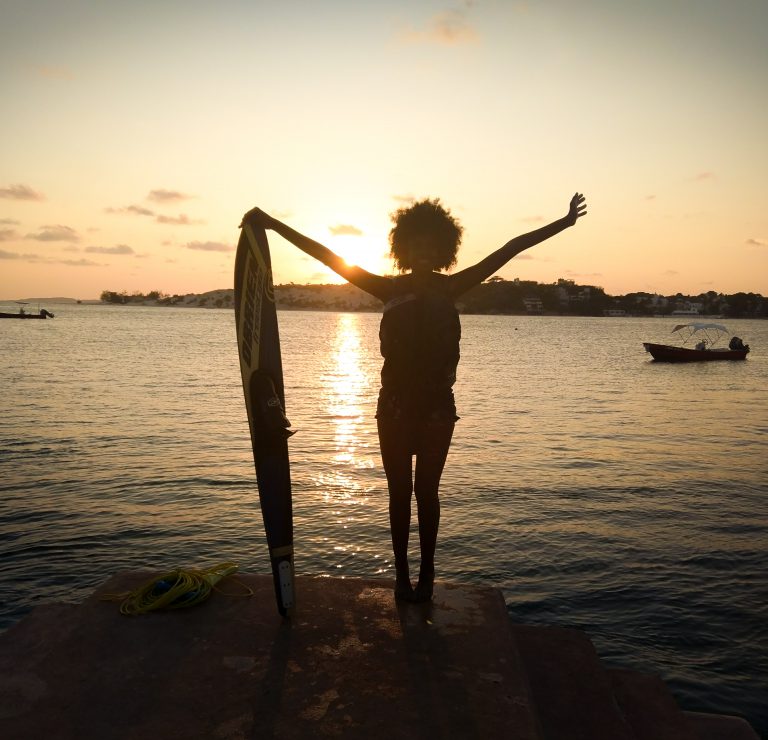 Are you looking to start traveling on a budget? Do you find hotels too expensive? Well, hostels are your best bet if you've answered yes to both questions. Hostel dorms can be as low as 10 USD per person. In a few weeks, I will be backpacking West African countries. If I may go by…
If I was in class 6 or 7 today, my next composition would have been lit. Especially if the composition would be based on  "The day I will never forget" or "The best day of my life". My composition would be so awesome such that my fellow classmates would be asked by our English composition teacher,…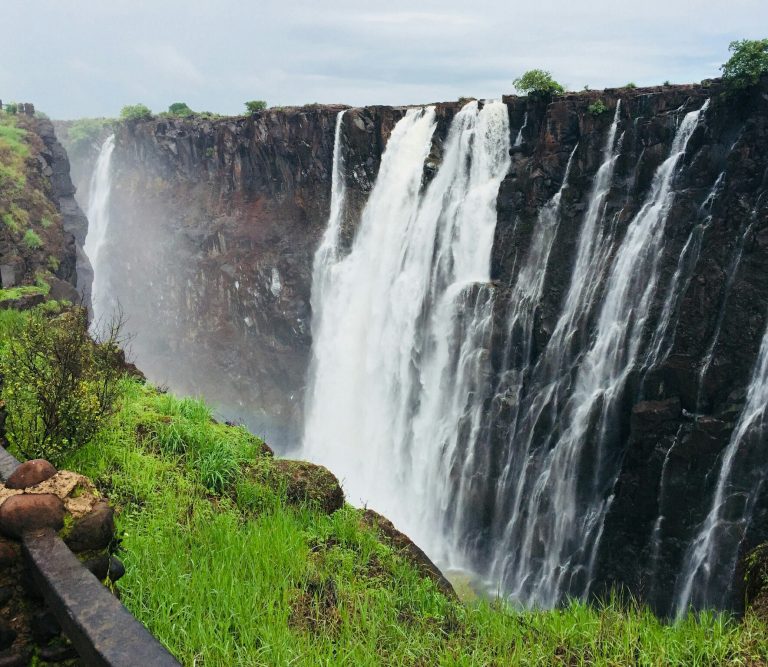 Meet Christine, a sassy, classy and fit girl  from Kenya  who's about to attain her phD. She's in the academic field, mostly teaching, writing and doing research work which she absolutely loves. She spends a good amount of time building on her scholarly work and is trying to balance this with her top favourite thing;…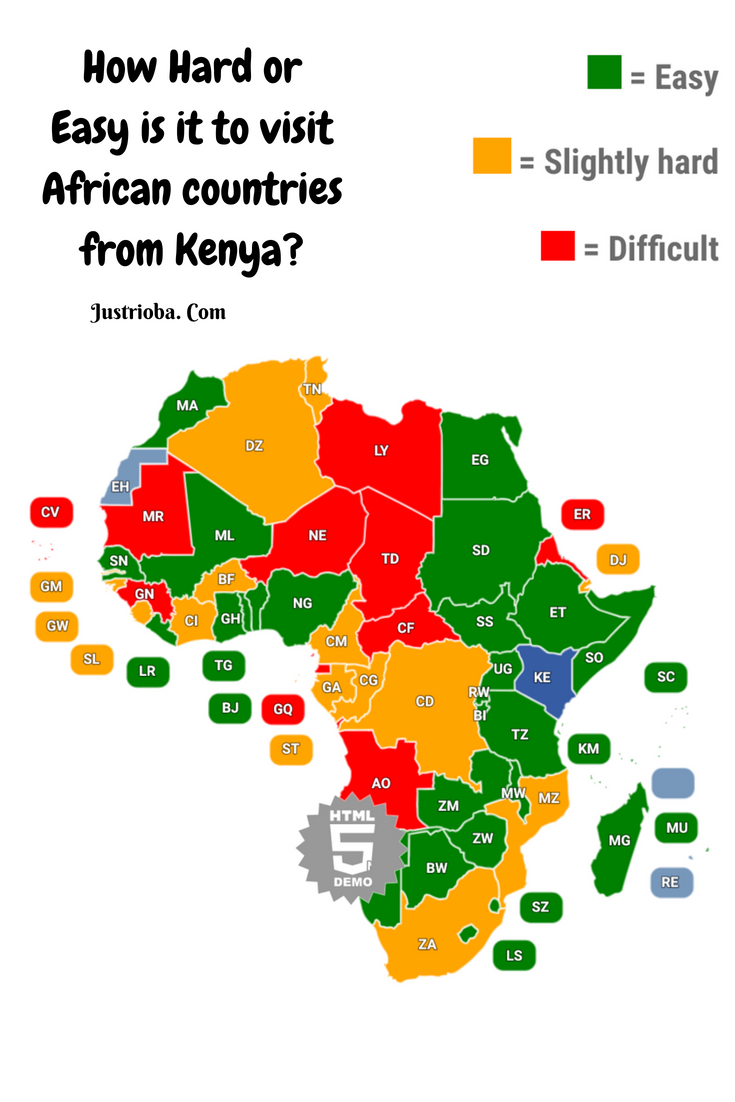 I've always been an advocate of African travel because our continent with its diversity has so much to offer. It's why I was motivated by my Nigerian Sister Funmi Oyatogun of TVP Adventures to create this guide for Kenyans that wish to explore the motherland. She created the exact same guide for her Nigerian family…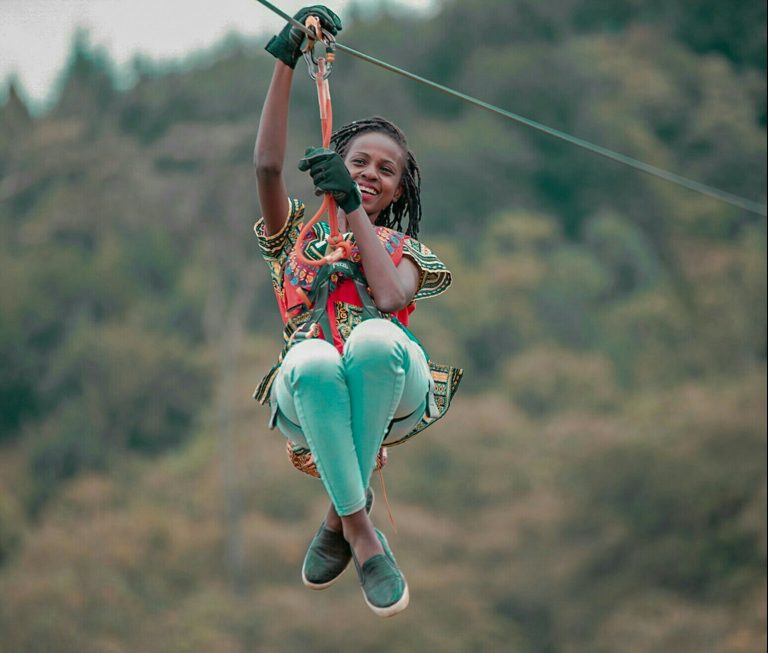 "Do one thing that scares the total sh*t out of you" It was a beautiful Monday morning on the very first day of 2018. My friends and I decided to start the New Year facing our fears by Ziplining. Everything about this day was terrific except I was not. My head felt like elephants were…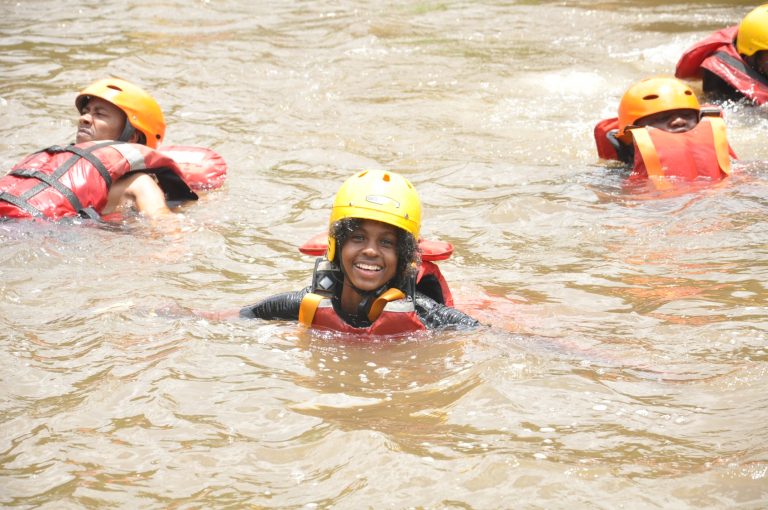 After a few minutes of paddling, our guide yelled "Right hand steer" we all jumped to the right side. We were approaching a turbulent rapid and we needed to carefully heed his instructions to avoid falling into river Sagana. Now more than ever, it was expected of us to listen to the guide's instructions because…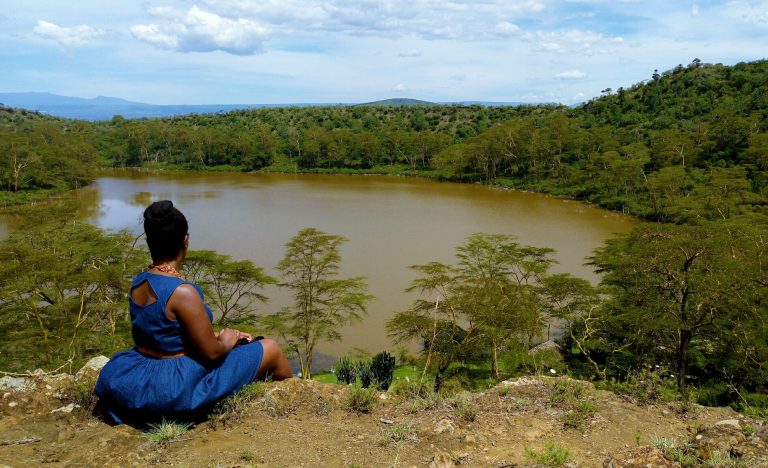 Meet Gacheri Mberia, a Kenya  traveler that  is passionate about African travel.  Her brand's name is a Kenyan Nomad and should you go through her social media pages, your wanderlust will most likely be triggered. From white water rafting in Livingstone Zambia, to solo traveling in Paris to living it up in Namibia; here's a…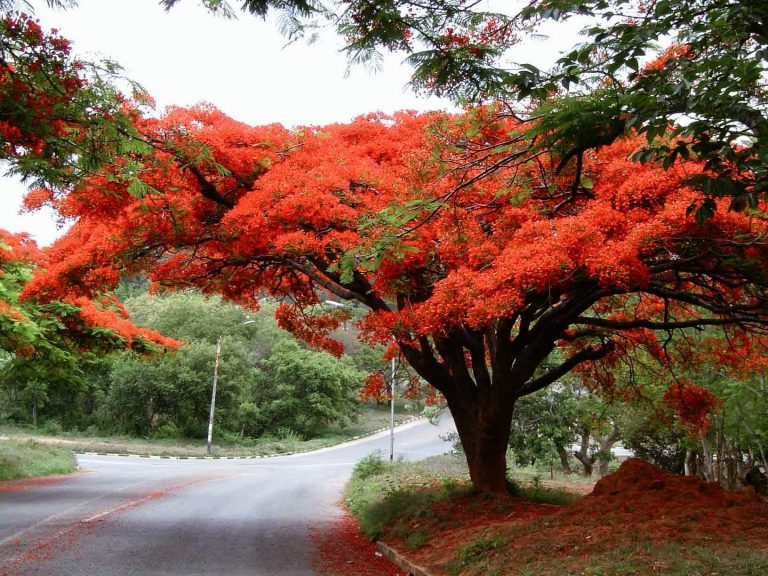 Compared to Malawi, the transport system is Zambia in better. You can easily move around with their public transport system and if you are within Lusaka you can use Ulendo taxi app that launched recently. It's like uber, except it's a little bit pricier. Catch up: Malawi to Zambia By  Road How Many Borders are there between…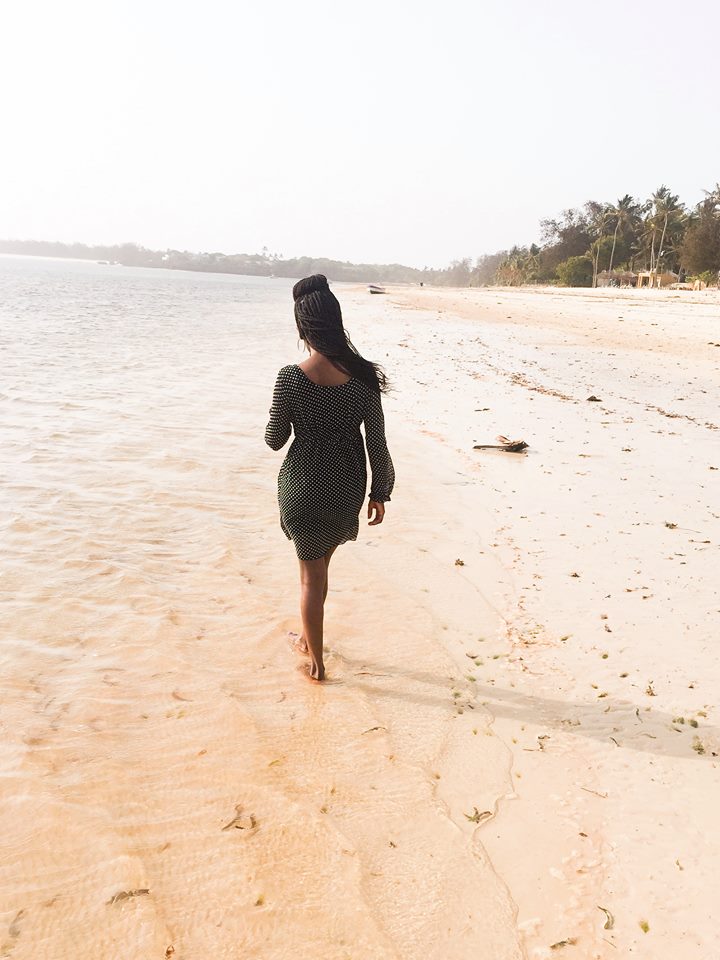 Meet Sharize Odongo, a Kenyan student that finds joy in travelling. She is in her final year of school, runs a business and also manages to create time to travel. All i ever did while in uni was binge study ..err.. I mean binge drink. It's why her travels inspire me. If I could, I'd…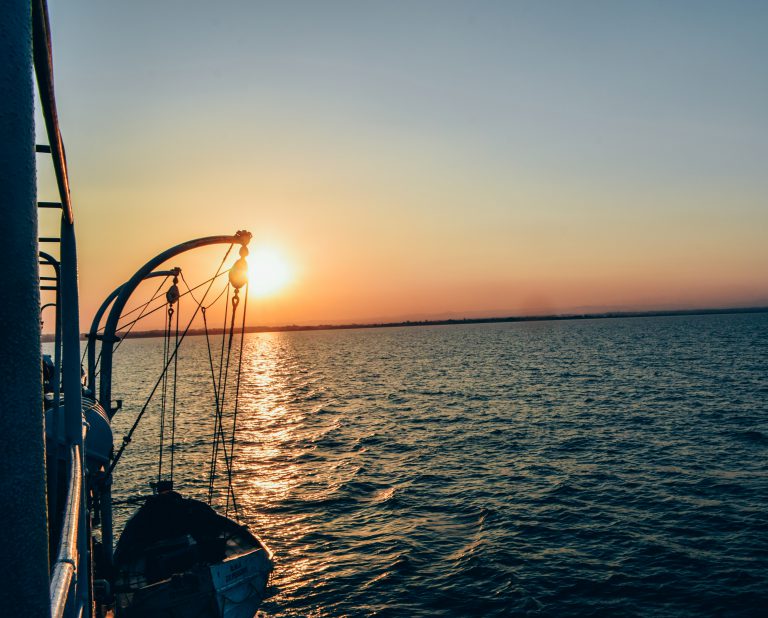 I recently wrote about flights between African countries being super expensive.  I believe this is the main factor that discourages traveling in Africa. However, if you like me are a hardcore explorer, then there is the option of traveling in between African countries by bus. It's not easy . One of things I learnt is that,…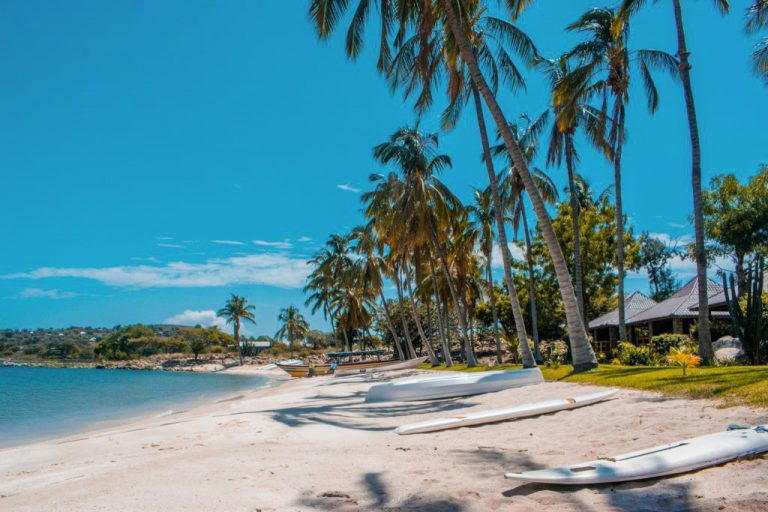 Show me a person that does not like the Kenyan Coast and I will show you Museveni's resignation letter. Honestly, is there anything quite as euphoric as an amble by  kenya's beaches especially if you live in chaotic city Nairobi? It's always a pleasant surprise to run into someone in Mombasa whereas in Nairobi, running…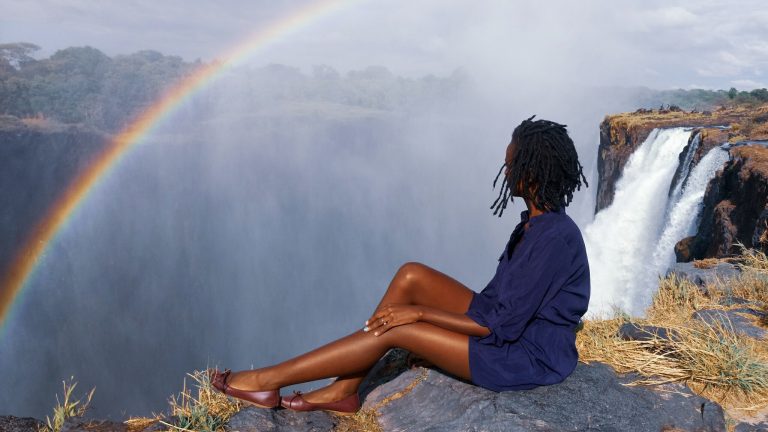 When the hot Malawian sun shone down on my scalp one fine Saturday morning, it started to dawn on me that my overland solo expedition across five southern African countries on a budget had commenced. My heart beat with anticipation. A post shared by Winnie Rioba | travel vlogger (@justrioba) on Nov 1, 2017 at…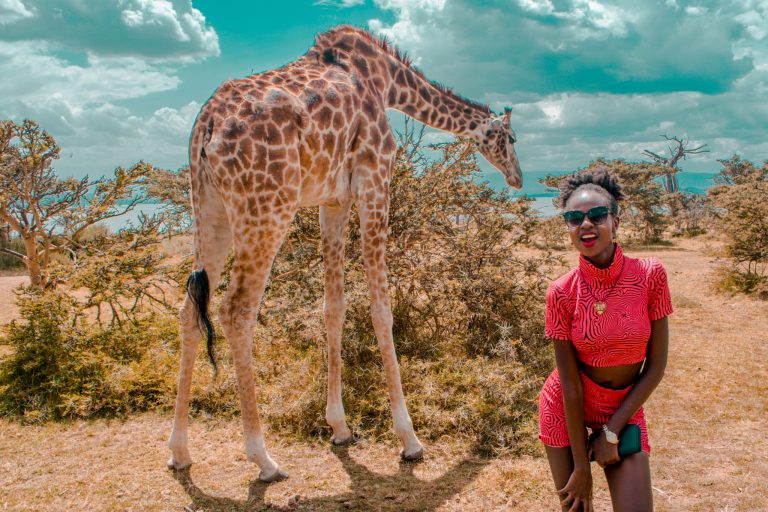 Naivasha is an excellent weekend getaway for anyone living in Nairobi. Naivasha is less than 2 hours from Nairobi. Granted, I have been to Naivasha several times and before a few weekends ago, I had no meaningful form of memories of how I spent my time in Naivasha other than nursing nasty hangovers after a…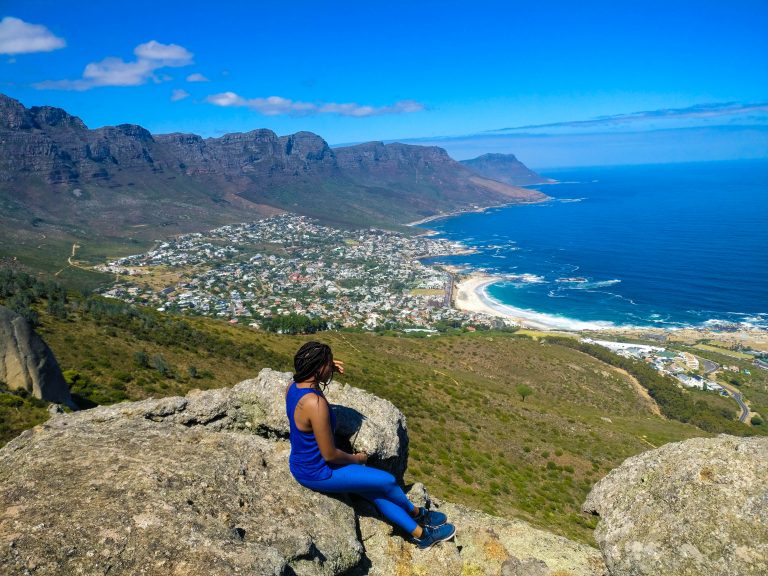 Meet Anne Wanjiku, a Kenyan travel enthusiast.  She also happens to be a friend from back in 2015 when we did not have passports. We could only talk on whatsapp about our dreams to travel. Fast Forward to 2018, and Shishi has been through 19 countries. She has gone from no passport to 19 countries…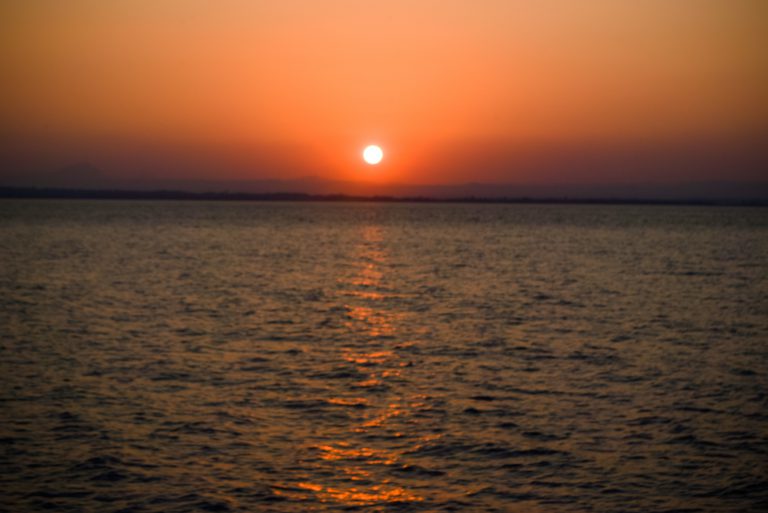 By now, you should know Malawi stole my heart and I intend to go back there someday. I loved everything from the kampango fish, to enjoying a cold Carlsberg by the beach and watching the sun set over the lake. I made sure to explore this southern African country from Nkhata Bay to Cape Maclear…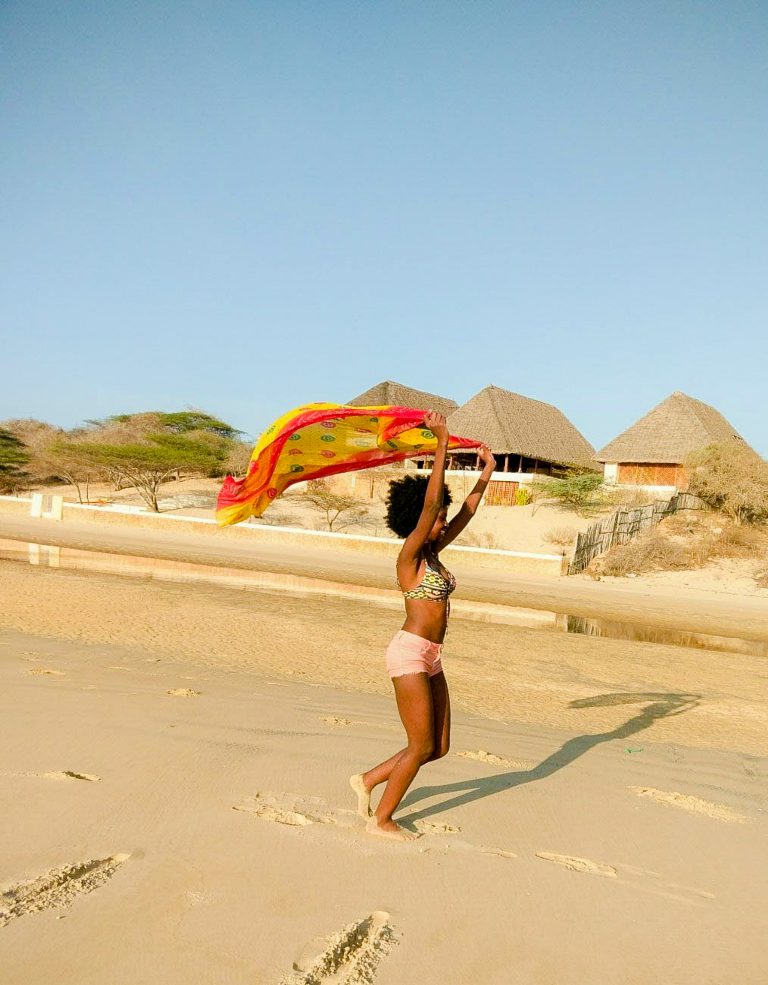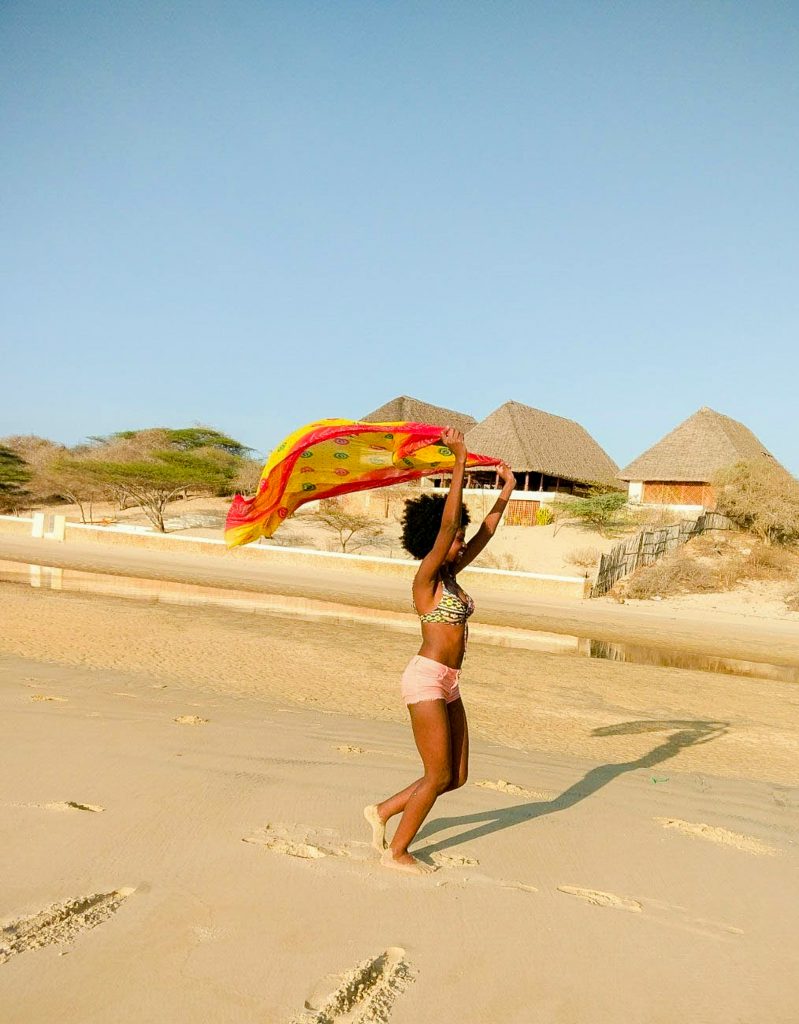 After several months, of planning, and most importantly saving for your solo trip, the D-day is almost here and you feel ready. Well, almost ready. You will most likely feel butterflies in your stomach or if your anxiety levels are on steroids maybe you will feel the entire jungle rumble. You might even be tempted to change…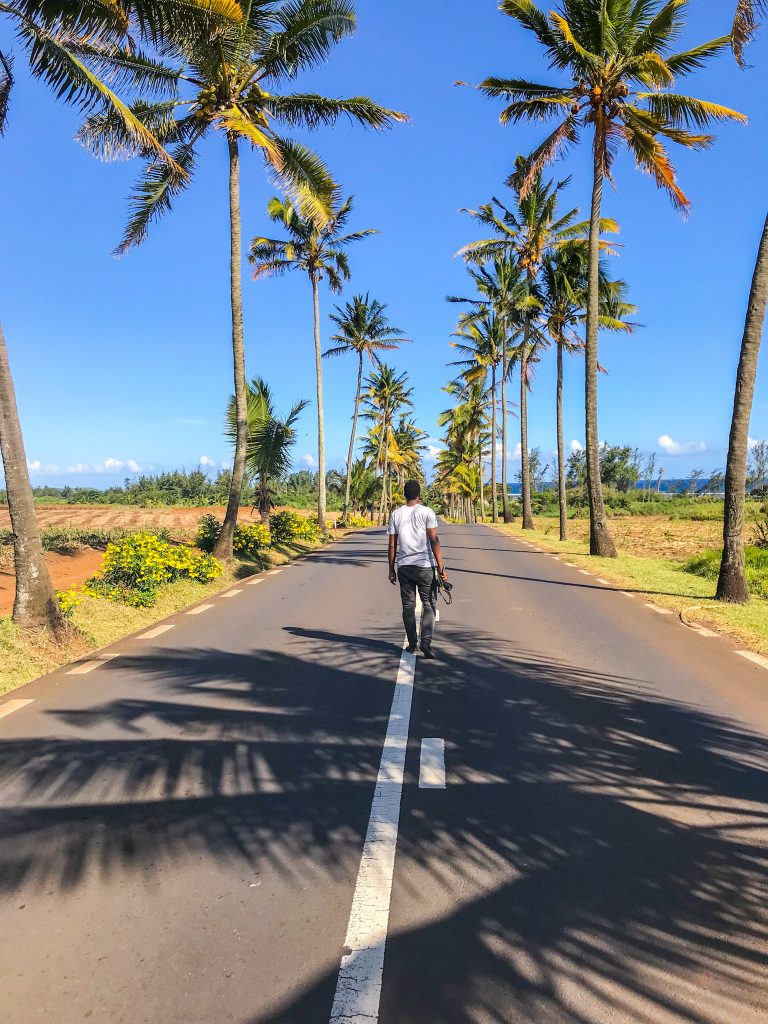 Meet Hug Mathers, our very first traveller to appear on the #featuredsunday series. Hug is an African content creator from West Africa that is based somewhere in Africa. He is a 25-year old that loves travelling. He describes himself as an adventurous, passionate and curious person.    On a scale of 1-10, how often do you…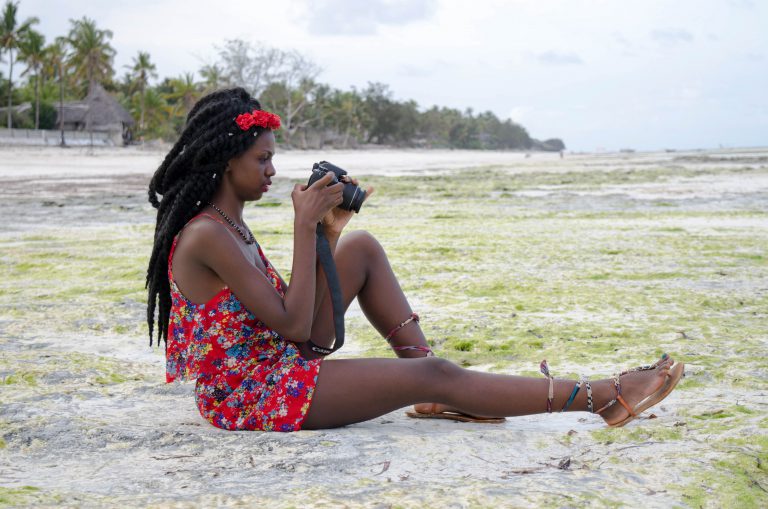 "Hey Rioba, I hope you get laid when you are on these trips ndio ukimaliza ututolee statistics ya country vs performance".  Just when I thought I had heard it all on 9 hilarious questions you might get as an African woman traveling solo,  someone decided to hit me with that. I was not offended because…

I recently wrote about how expensive it is to travel in Africa compared to other other continents like Asia. If you missed that post, read it here. Flights between African countries are super expensive and this might discourage travelers on a budget from traveling. However, if you are as resilient as I am and do…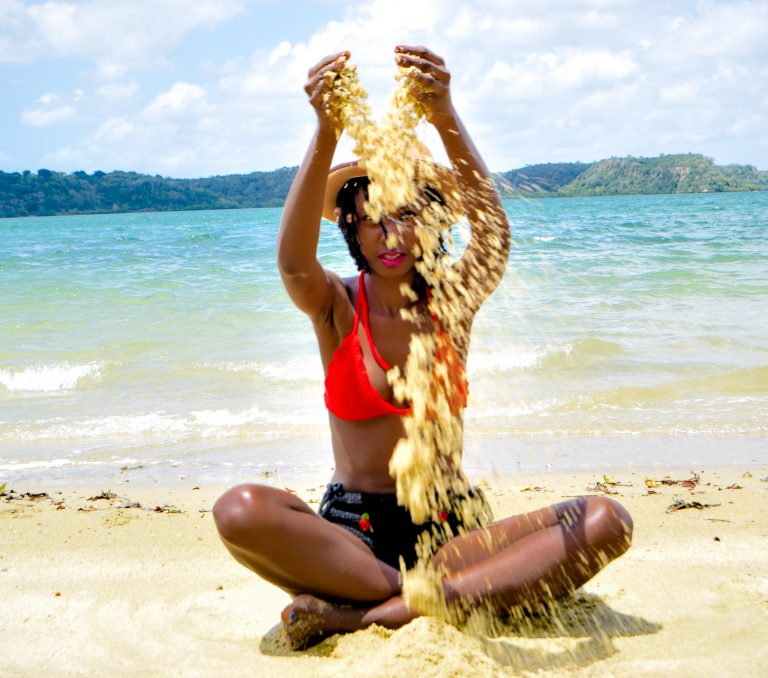 "Traveling in Africa is too expensive" was a comment in response to a poll I conducted on my instagram stories a few days ago. The big question was "where would you go backpacking first between West Africa and Southeast Asia?" The countries in question were Thailand, Cambodia, Vietnam and Philippines for Southeast Asia and Ghana,…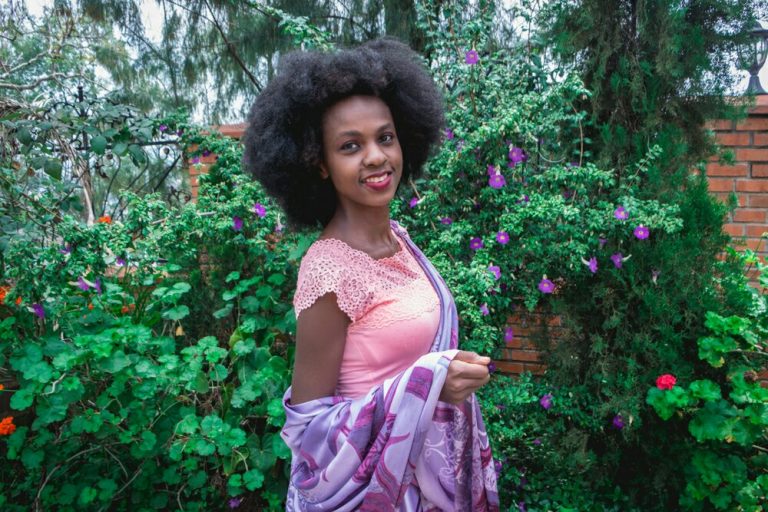 I am usually intrigued by several things when I have the opportunity to travel. I recently visited Rwanda for the second time around, the famous Rwandan traditional outfit caught my attention. The traditional dress is known as the Mushanana. Rwanda is among the African countries that have retained their identity through music, dance and clothes…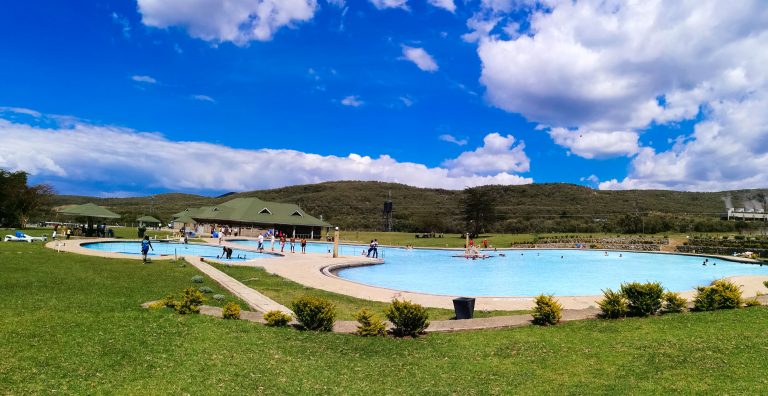 Olkaria Geothermal Pool also known as Mvuke Spa is located inside Hell's Gate National Park that's just an hour and a half away from Nairobi. The pool is owned by KENGEN. It's the first of its kind in Africa. The first thing you notice once you spot the pool is that the water is bright…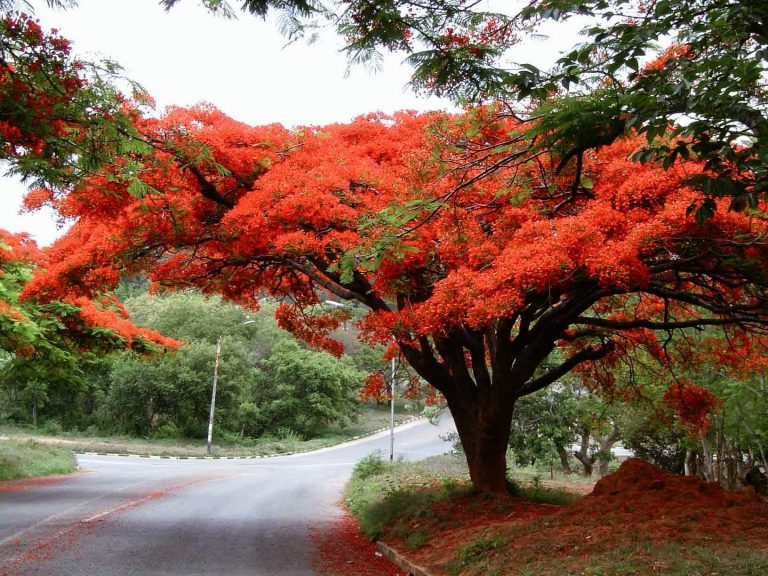 Can you remember what you were doing on 14th November 2017 at around noon? Don't go back to the calendar and see it was a Tuesday and say "duhh it was a weekday, of course, I was in the office." Nope. That doesn't cut it. I mean, what were you doing exactly? Or was it…
I am convinced that Lake Victoria Safari Village in Mbita, Nyanza Province has the best sunsets ever.  Mbita is one of Kenya's least visited region for some reason. Infact, I conducted a poll on my Instagram  to find out how many Kenyans had been to Mbita and I was not shocked that at least 90%…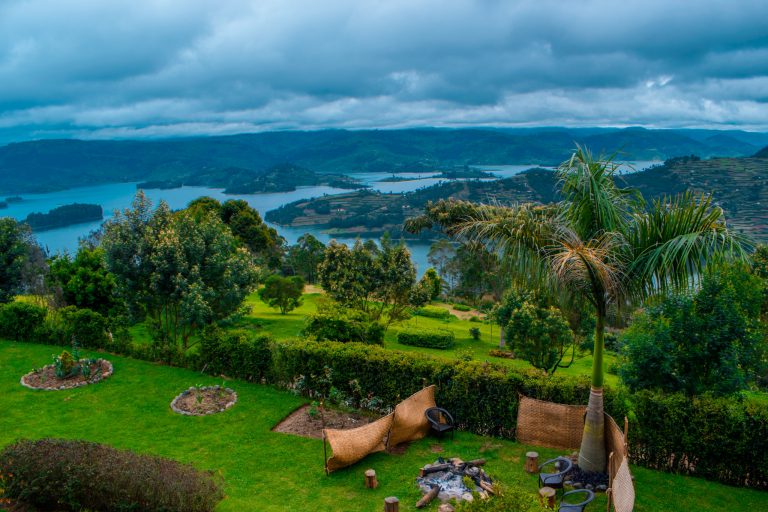 "The only man I envy is the one who has not yet been to Africa- for he has so much to look forward to." Richard Mullin Were you excited the first time you got your passport? Did you imagine some of the places you would visit? Was it Europe by any chance or was it…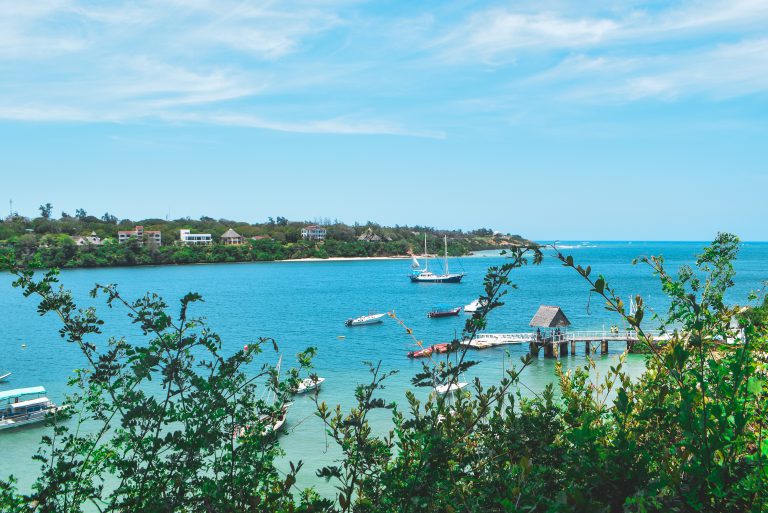 A few months back, I decided to backpack solo. Now, this would not be my first solo trip as an African woman traveling solo, but it would be the first time I travel through 5 African countries with a just a camera, a laptop and a backpack big enough to fit a baby inside. Most people,…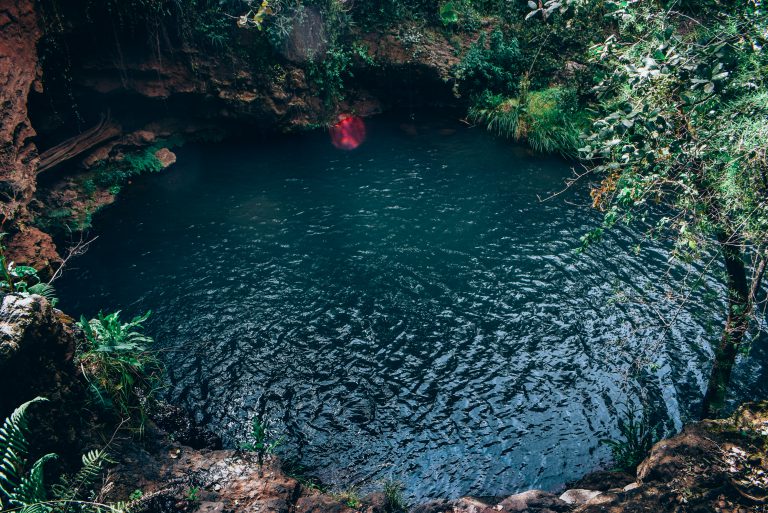 Things you should know about Nanyuki Language: People in Nanyuki can speak English & Swahili Currency: The Kenyan shilling Debit/Credit cards/Mpesa: Most places will accept cards/mpesa although you will need cash at hand in other places. About Nanyuki A few weeks ago, my friend and I were deciding on a weekend road trip to one of…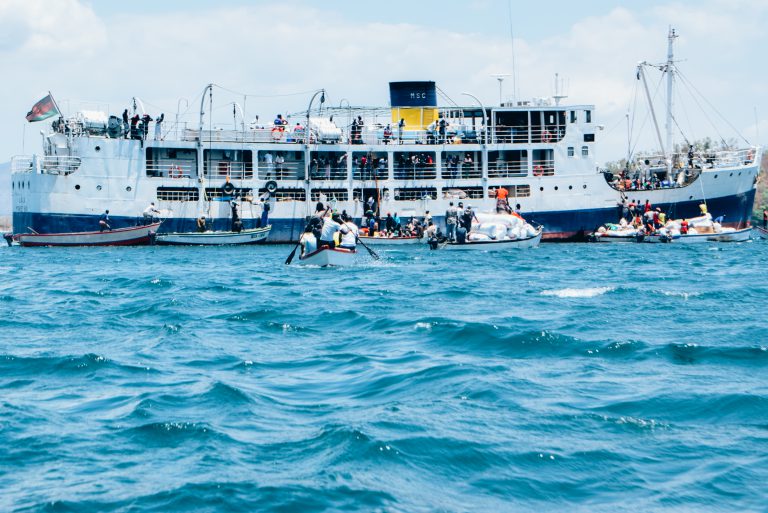 Boarding MV ILALA- Malawi's Oldest Ferry                                How do you not get titanic vibes upon boarding a motor ship that has been in operation for 66 years? In November 2017, I spent three nights on a motor ship that has been operating…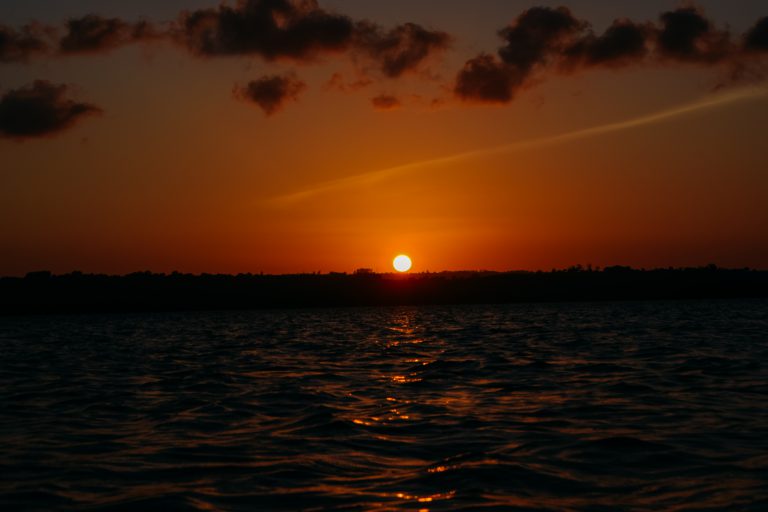 Honestly, Malawi is like a brilliant artist that most people are unacquainted. This artist is not famous because he probably lacks marketing skills or he does not know the right people. Ladies and gentlemen, Malawi is this artist. Most travelers, I included end up choosing to visit the popular destinations and end up overlooking regions…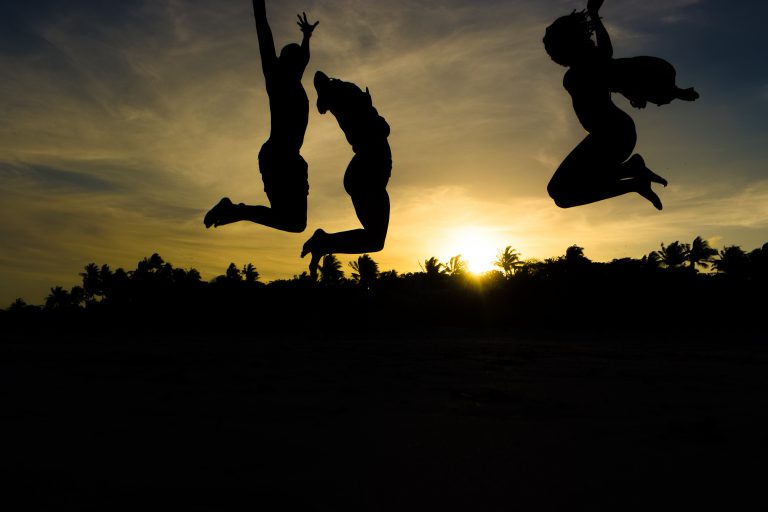 There are those people that do not understand the concept of splitting bills. You will go out with them, and when you start planning how to split the bill, they will say 'don't worry about it, took care of it.'' You know such people?  Kilifi reminds me of such people, so wealthy yet so calm,…
Lately, I made a decision to eventually go pro as a photographer and to eventually take up photography for life! But as I thought about it all, I had to grapple with the thought that for a long time, I have been finding myself feeling rather envious of people who don't have to take pictures…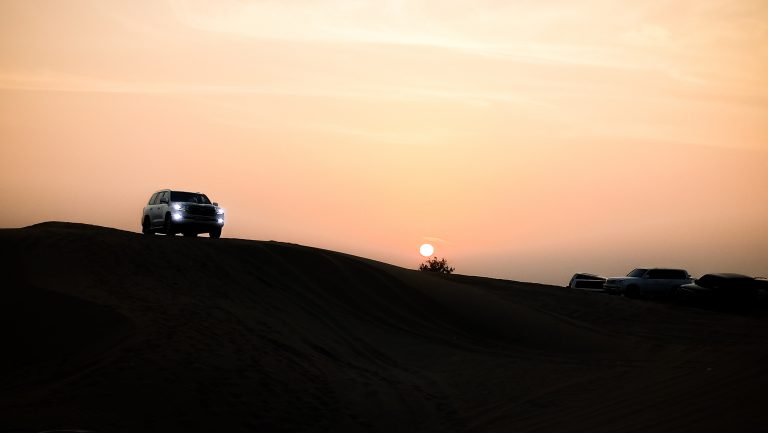 Even before we landed, the heat was already stroking my face. It is insanely hot. At the Dubai International airport, a guy was yelling in Arabic to passengers. " Milly, one of my travel buddies, kept repeating what he was saying, like a typical light skin. The drive from the airport to our apartment unearthed…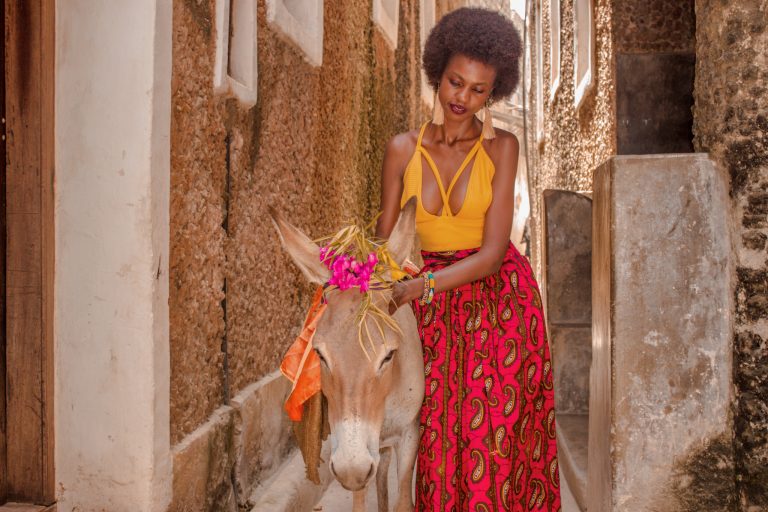 About Lamu Island Lamu Island is part of the Lamu archipelago. Other significant islands that form this include Pate and Manda. Lamu Island is the largest. Lamu old town is chaos, from characters trying to make a buck off tourists by convincing them to buy souvenirs to others trying to act as tour guides.  A…

I love to sleep. Does sleeping early ever work? No. seriously. Does it? I'm the snooze button champion. The snooze button is the only thing I tap on the regular. Waking up in High school was a nightmare. We used to call sleep "Mtuno". If someone is going to sleep, they will say "Naishia Kutuna."…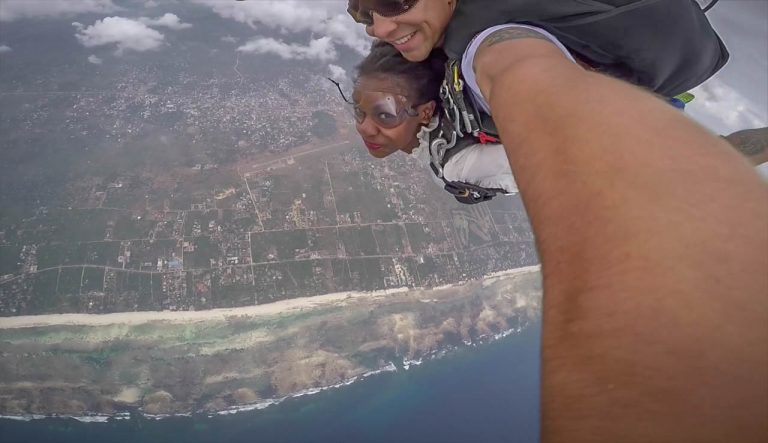 I woke up one beautiful morning, and I decide I want to go sky diving. Spontaneous. Right? I have a list of items I would love to do so bad like sun basking at the Bora Bora beach, swimming with dolphins, live in abroad for a year specifically a country where people are perplexed by…
Have you signed up for my newsletter yet? 
Well, why the hell not!? Get my best travel tips & inspiration delivered to your inbox every week.
Make sure to follow me on