Namibia is a spectacular country filled with breathtaking landscapes and natural wonders that will leave you awe-struck. With its towering sand dunes, historic colonial towns, and diverse wildlife, a trip to Namibia promises to be an adventure of a lifetime.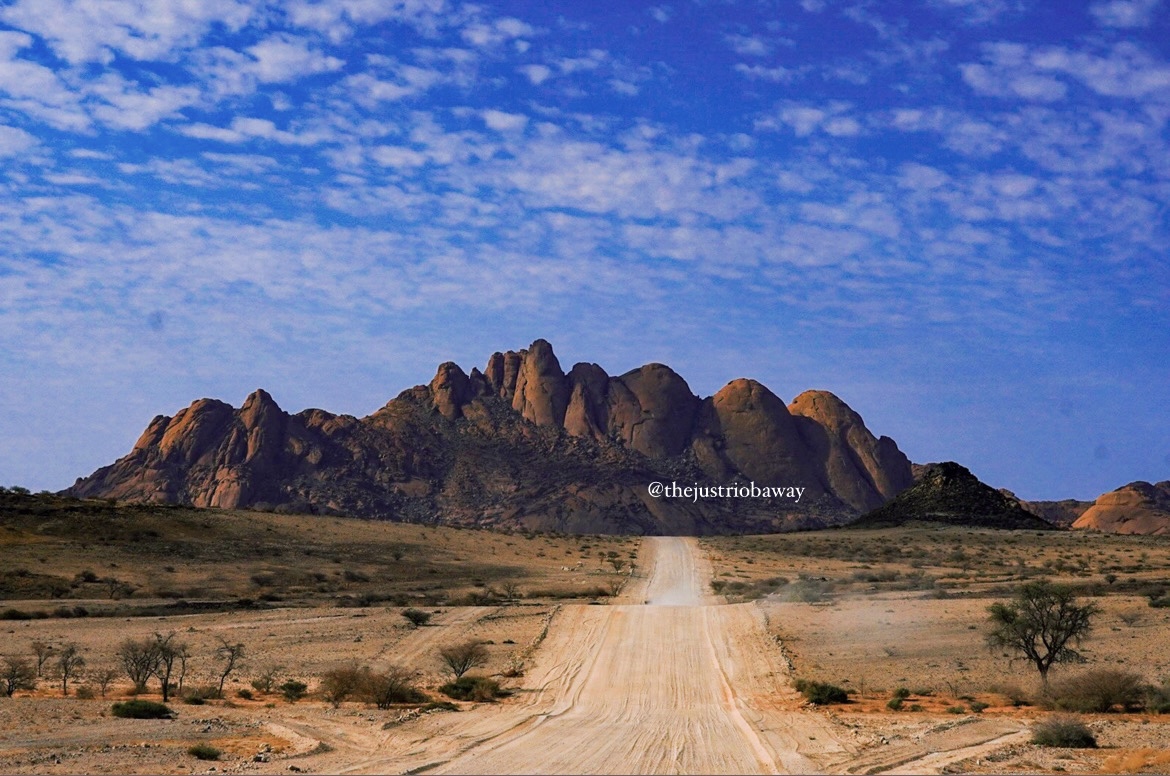 What do you need to know before traveling to Namibia?
There are several things you should consider before traveling to Namibia:
1. Do you need a visa to travel to Namibia? : Check if you need a visa to enter Namibia and if so, what the requirements are. Use Passport.Org to confirm whether you need a visa or not. It's also best to call the embassy to double check. Kenyan passport holders visiting Namibia do not require a visa.
2. Health requirements: Make sure you are up to date on all necessary vaccinations and consider taking measures to protect yourself against malaria and other mosquito-borne illnesses. Always have your COVID vaccination card with you and if you are from East Africa, a Yellow fever certificate.
3. Climate: Namibia has a predominantly hot and dry climate, but temperatures can vary significantly depending on the time of year and location. Be sure to pack appropriately for the season and location you will be visiting.
4. Language: The official language of Namibia is English.
5. Currency: The Namibian dollar is the official currency, but South African rand is also widely accepted. Bank cards are also accepted in some places. Make sure to inform your bank you will be using you card in Namibia.
6. Accommodation: There are many different types of accommodations in Namibia, ranging from luxury lodges to camping sites. Plan your accommodations in advance and consider your budget and preferred level of comfort.
Is it expensive to travel to Namibia?
The cost of traveling to Namibia can vary depending on a number of factors, such as the time of year, the level of comfort and luxury you are seeking, and the activities you plan to undertake. However, compared to other African destinations, Namibia is expensive due to its remote location, limited infrastructure, and high standards of tourism services.
Some of the major expenses you may incur when traveling to Namibia include airfare, accommodations, transportation, food and drinks, and activities.
For example, airfare to Namibia even for those that are traveling from East Africa usually spend at least 1000 us dollars on a return ticket and probably more if you are traveling from outside Africa.
Accommodations range from basic camping sites to luxury lodges, and prices can vary widely depending on the location and level of comfort you choose. Food and drinks can also be relatively expensive, especially if you dine at upscale restaurants or purchase imported products.
However, there are ways to keep the costs down when traveling in Namibia. For example, you can choose to stay in budget accommodations such as camping sites or guesthouses, or opt for self-catering options to save on food expenses. Additionally, you can choose to travel with a group to split the fixed costs like car rentals among yourselves.
Overall, while Namibia can be an expensive destination, it is possible to travel to this beautiful country on a budget if you plan carefully and make smart choices.
Is it safe to travel to Namibia?
Namibia is generally considered a safe country for tourists to travel to. The country has a low crime rate compared to many other countries in the region, and incidents of violence against tourists are relatively rare. However, as with any travel destination, it is always important to take precautions to ensure your safety.
When traveling in Namibia, it is advisable to avoid walking alone at night, especially in urban areas. It is also recommended to keep valuables out of sight and to use a hotel safe to store passports and other important documents. If you plan to rent a car, make sure to park in well-lit areas and avoid leaving valuables in the vehicle.
In addition to these general safety precautions, it is important to be aware of the risks associated with the natural environment in Namibia. Namibia is home to a diverse array of wildlife, including elephants, lions, and giraffes. If you plan to go on a safari or visit a national park, be sure to follow all safety guidelines and respect the animals' natural habitats.
Overall, with proper precautions, Namibia can be a safe and enjoyable travel destination.
How do you get around Namibia?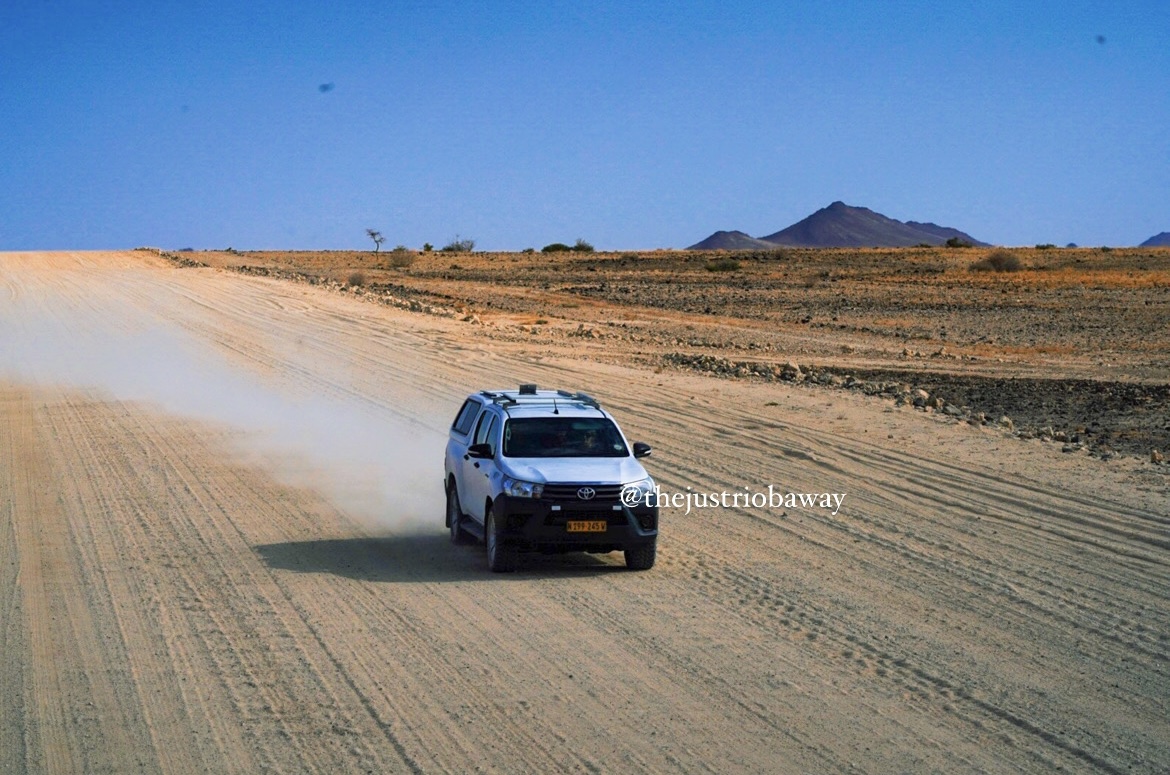 Namibia has a limited public transportation system, so it's recommended to rent a car or hire a driver to get around. Be sure to have a valid driver's license and insurance if you plan to drive.
Although it's possible to move around by bus and rail in some cases, you will most likely need to book a tour , get a driver or rent a car to access most reserves and attractions in the country.
Fascinating Places To Visit in Namibia
1. WINDHOEK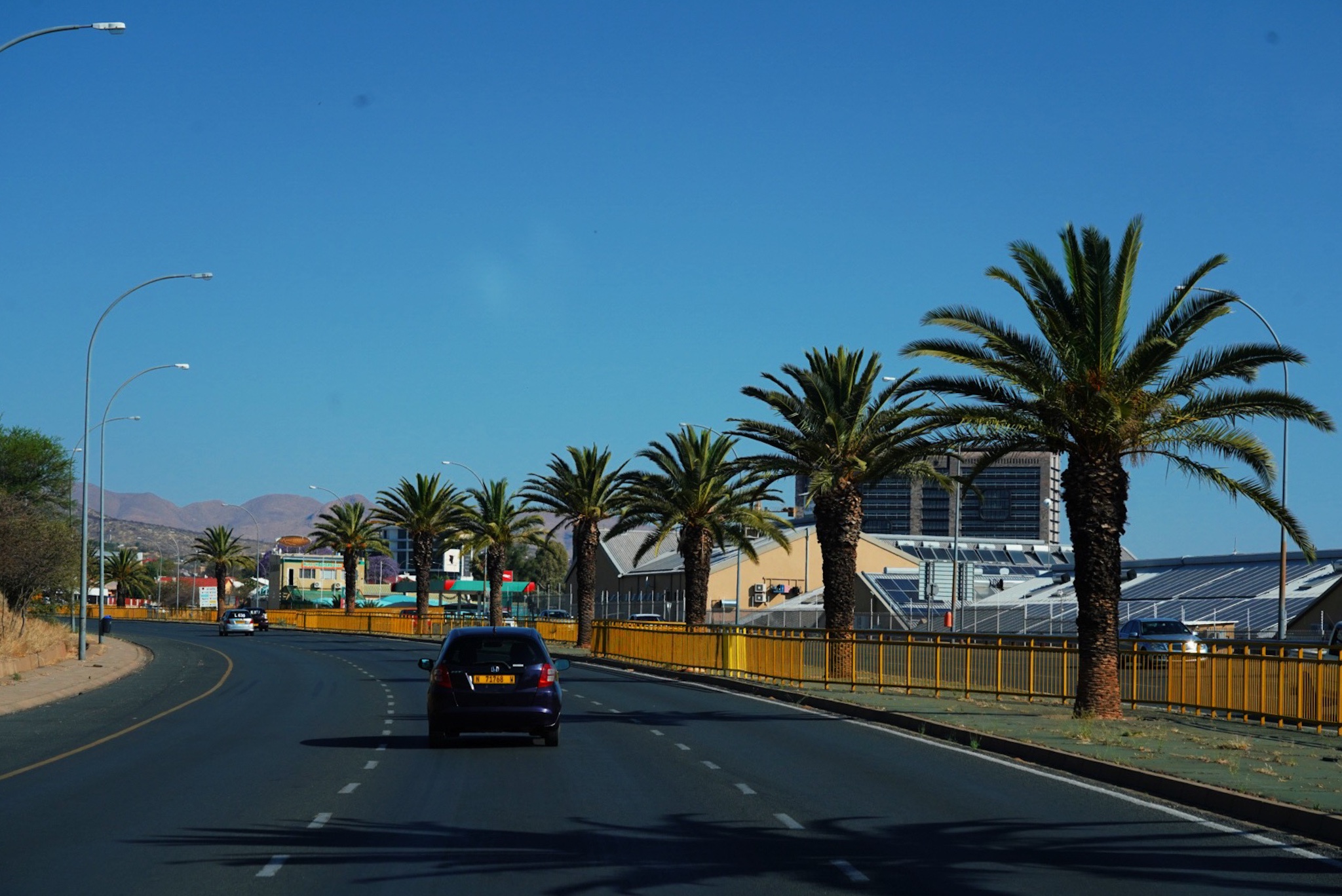 When it comes to must-see attractions, the first stop on your Namibian itinerary should be Windhoek, the capital city. Offering an intriguing blend of African and European cultures, Windhoek boasts some fantastic museums, galleries, and historical landmarks, such as the Heroes' Acre and Independence Memorial Museum. Don't miss out on visiting the lively markets and indulging in the delicious cuisine like Kapana .
2. SWAKOPMUN
D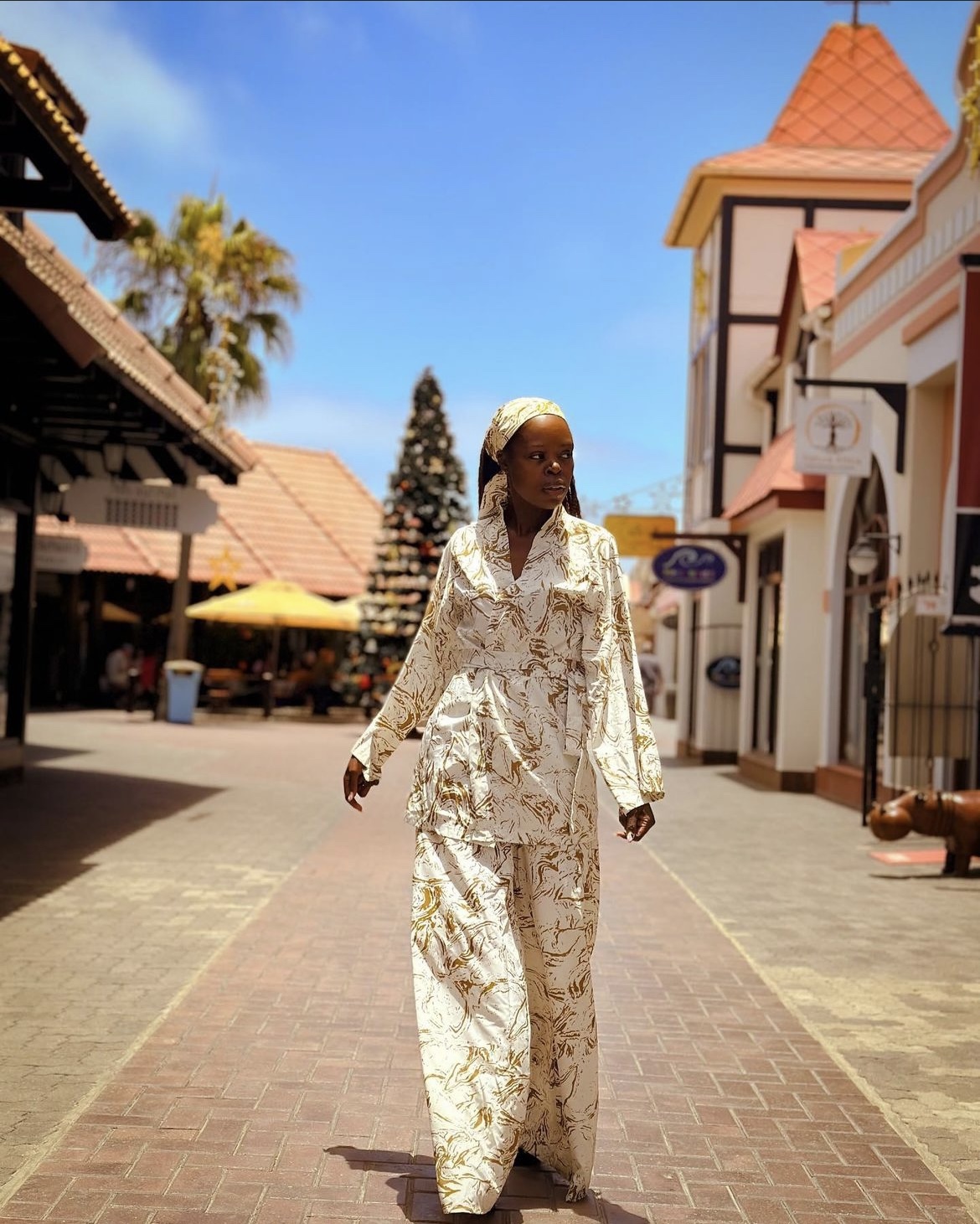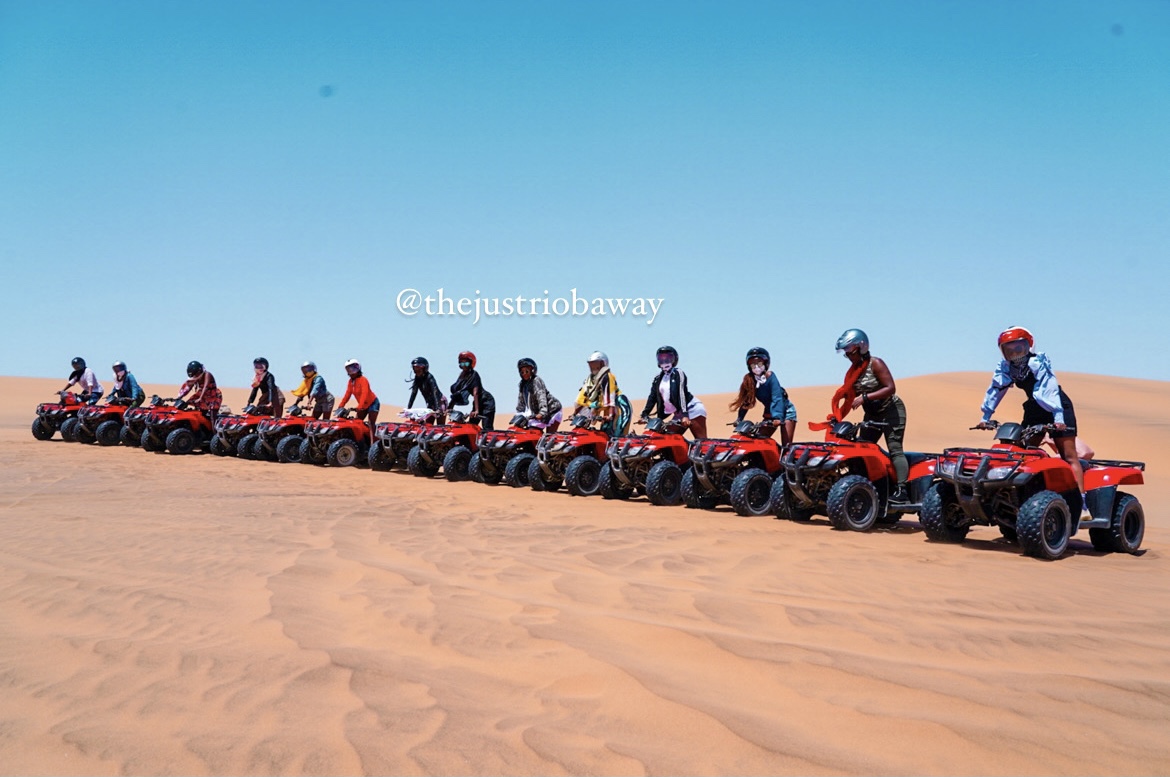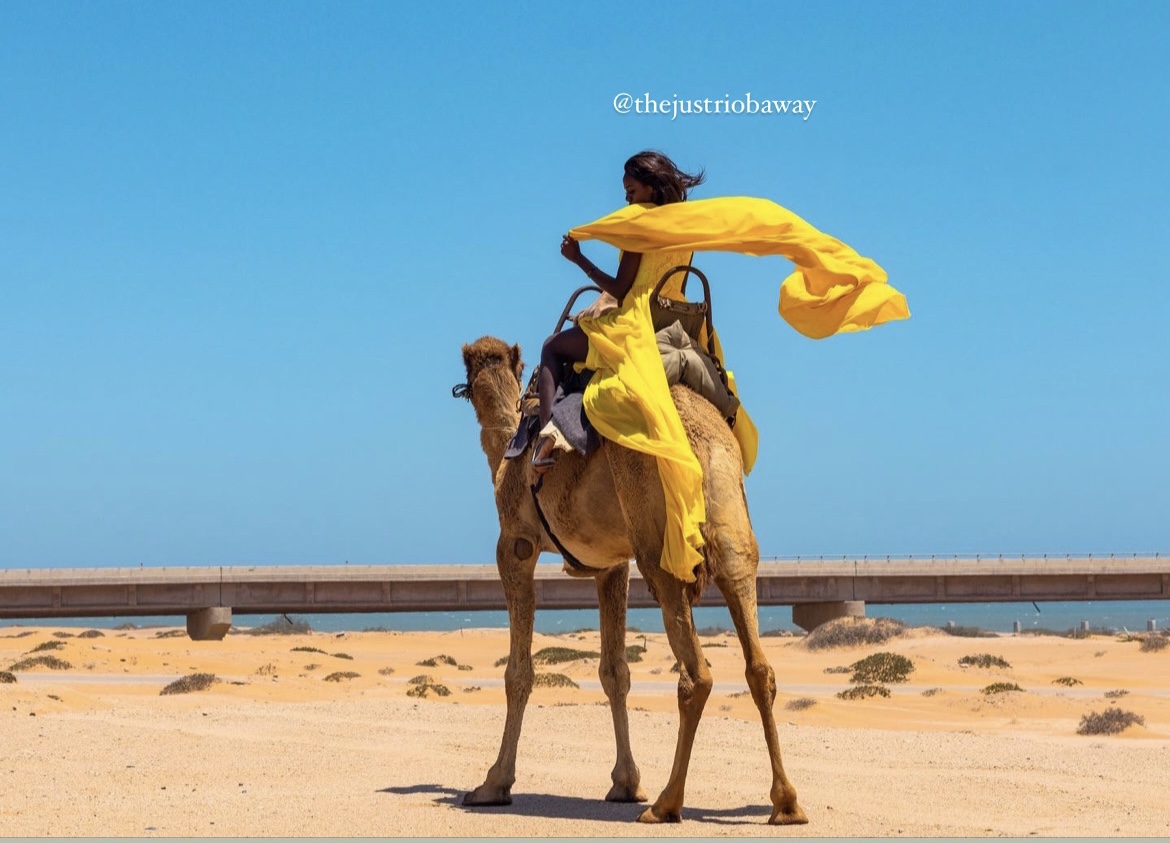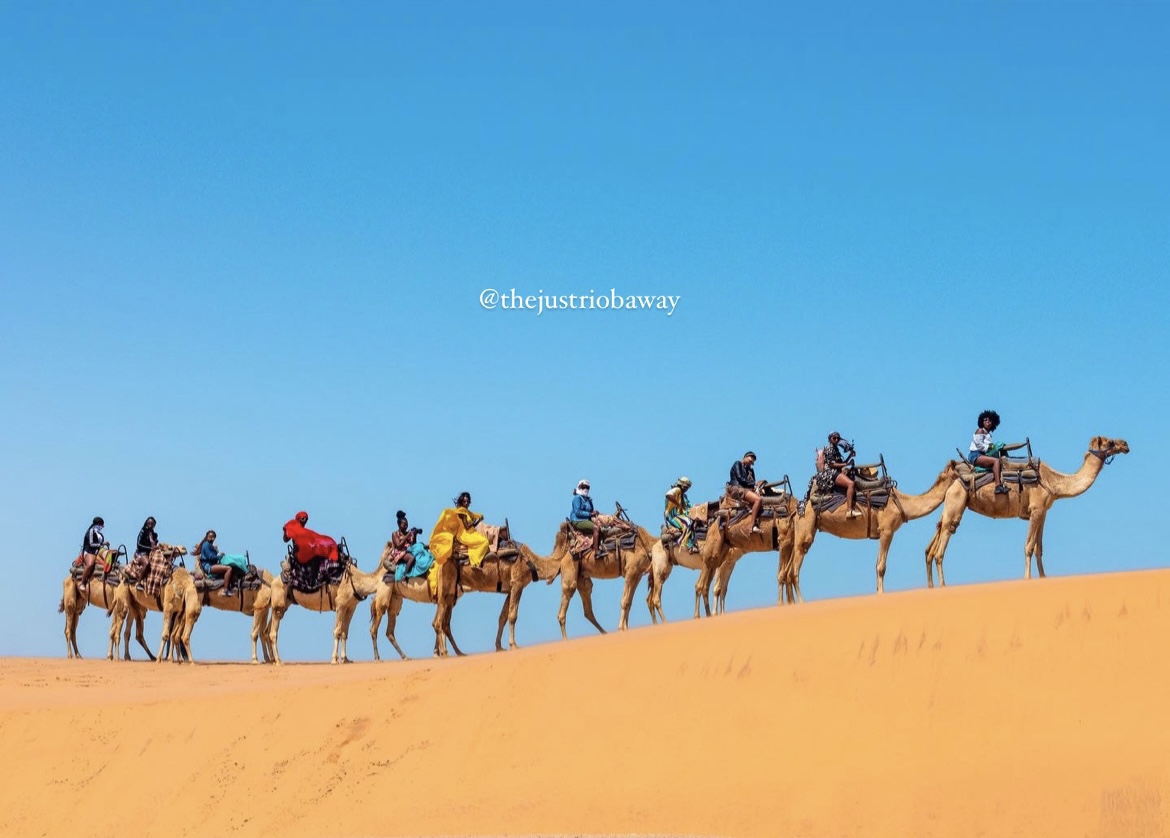 Next up is the coastal town of Swakopmund, known for being a hub of adventure activities and exciting attractions. From quad biking and sandboarding , sky diving, to dolphin and seal cruises, there is no shortage of activities to keep you entertained. You can also take a stroll through the quaint town center that still exudes colonial charm, and don't miss out on the delicious seafood at local restaurants.
3. SOSSUVLEI
Sossusvlei is a must-visit attraction in Namibia. It is a stunning desert landscape of towering sand dunes, large salt pans, and ancient riverbeds. The fiery red and orange dunes that tower over 300 meters high are a photographer's dream and provide the perfect backdrop for a memorable hot air balloon ride. Visiting Sossusvlei is an unforgettable experience, and exploring the surrounding desert landscapes, including Sesriem Canyon, is equally as impressive.
4. SANDWICH HARBOUR IN WALVIS BAY & SPITZKOPPE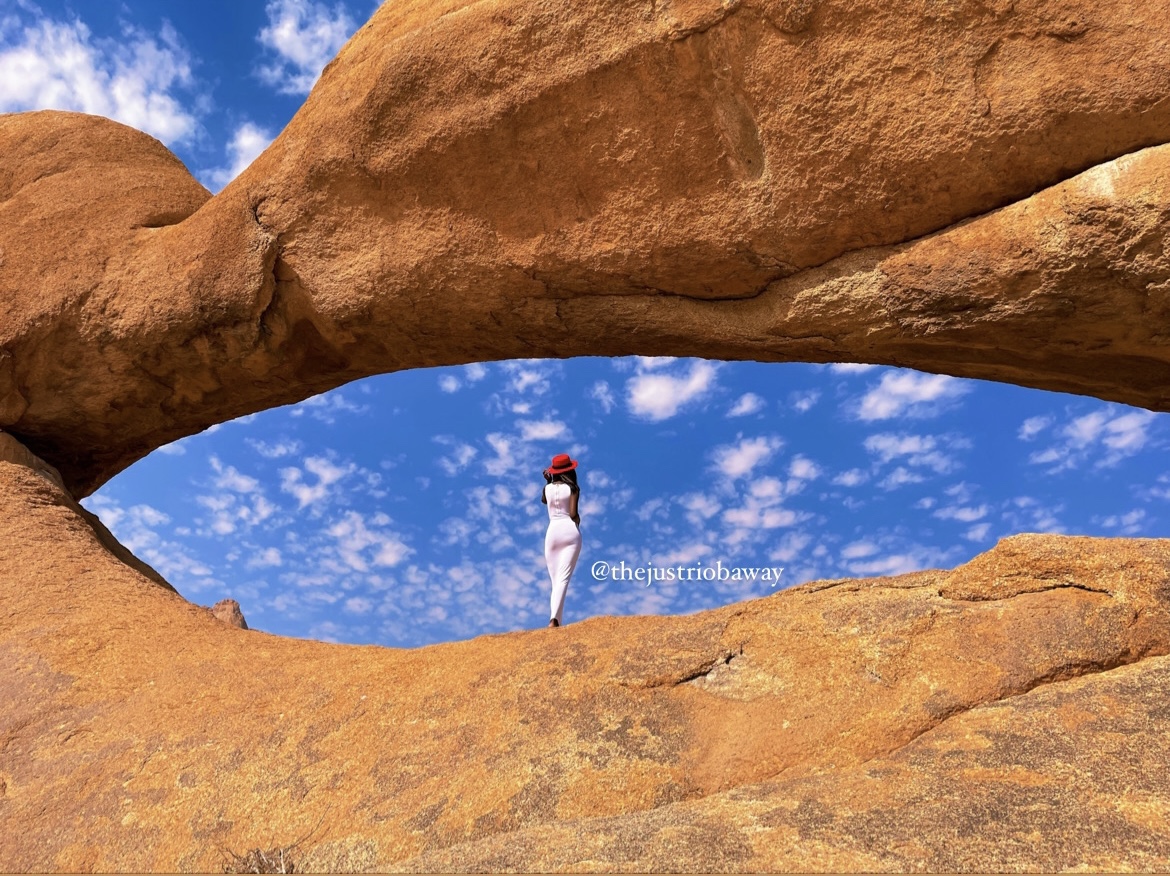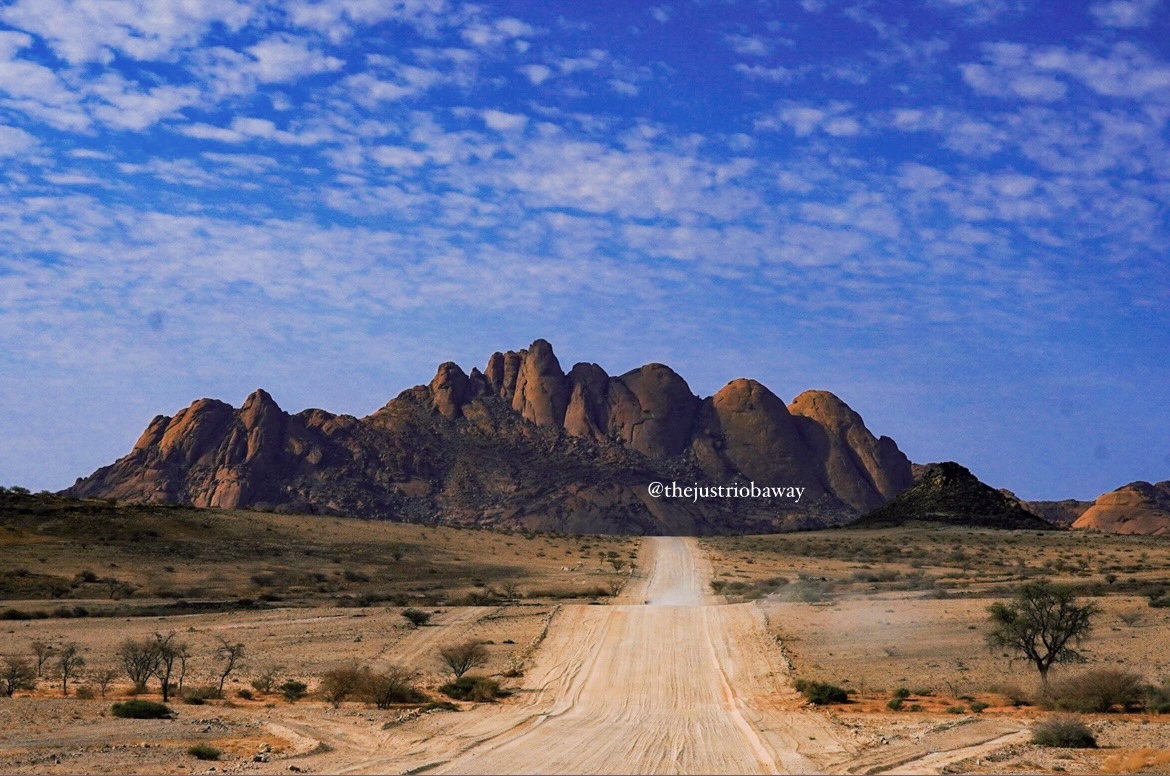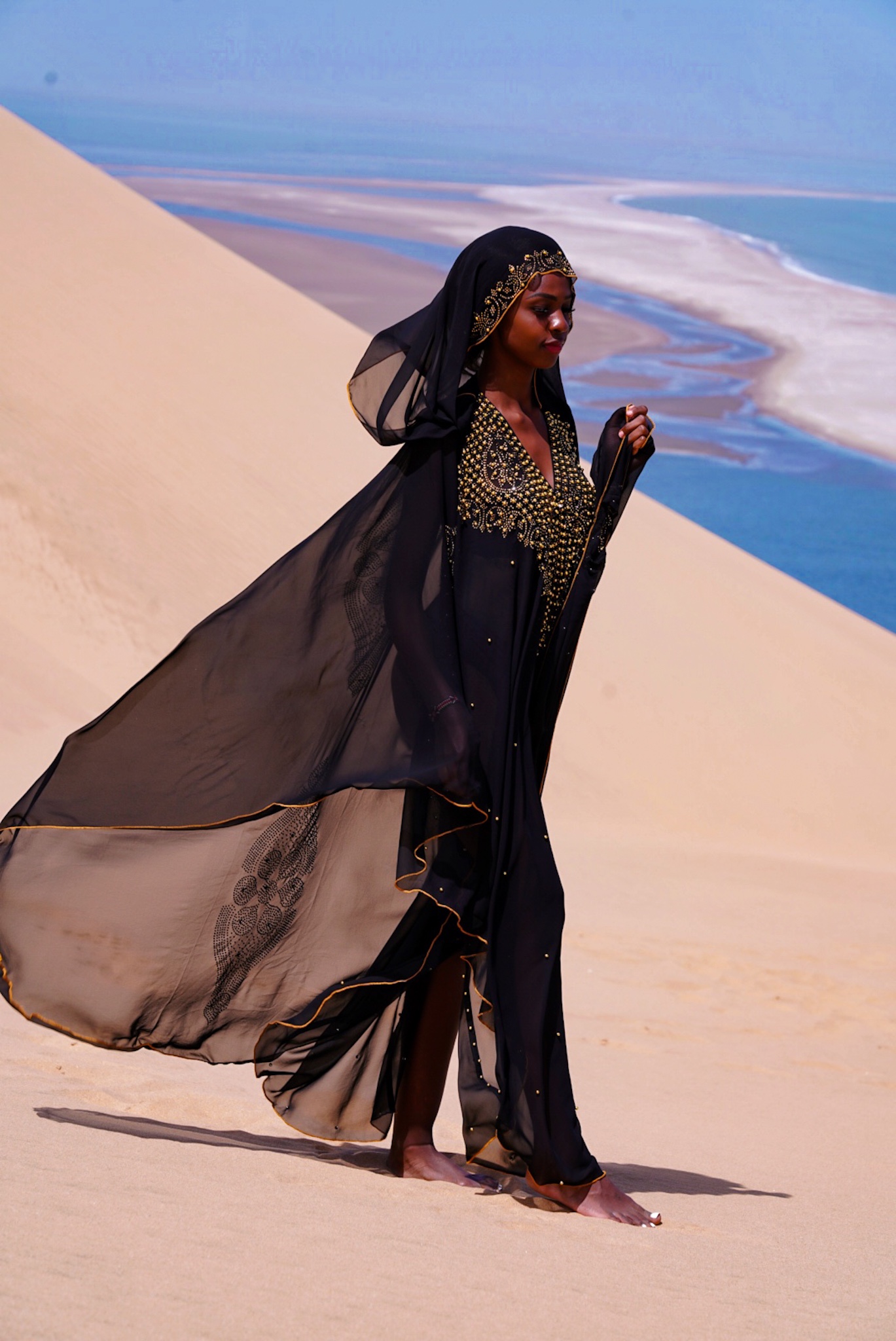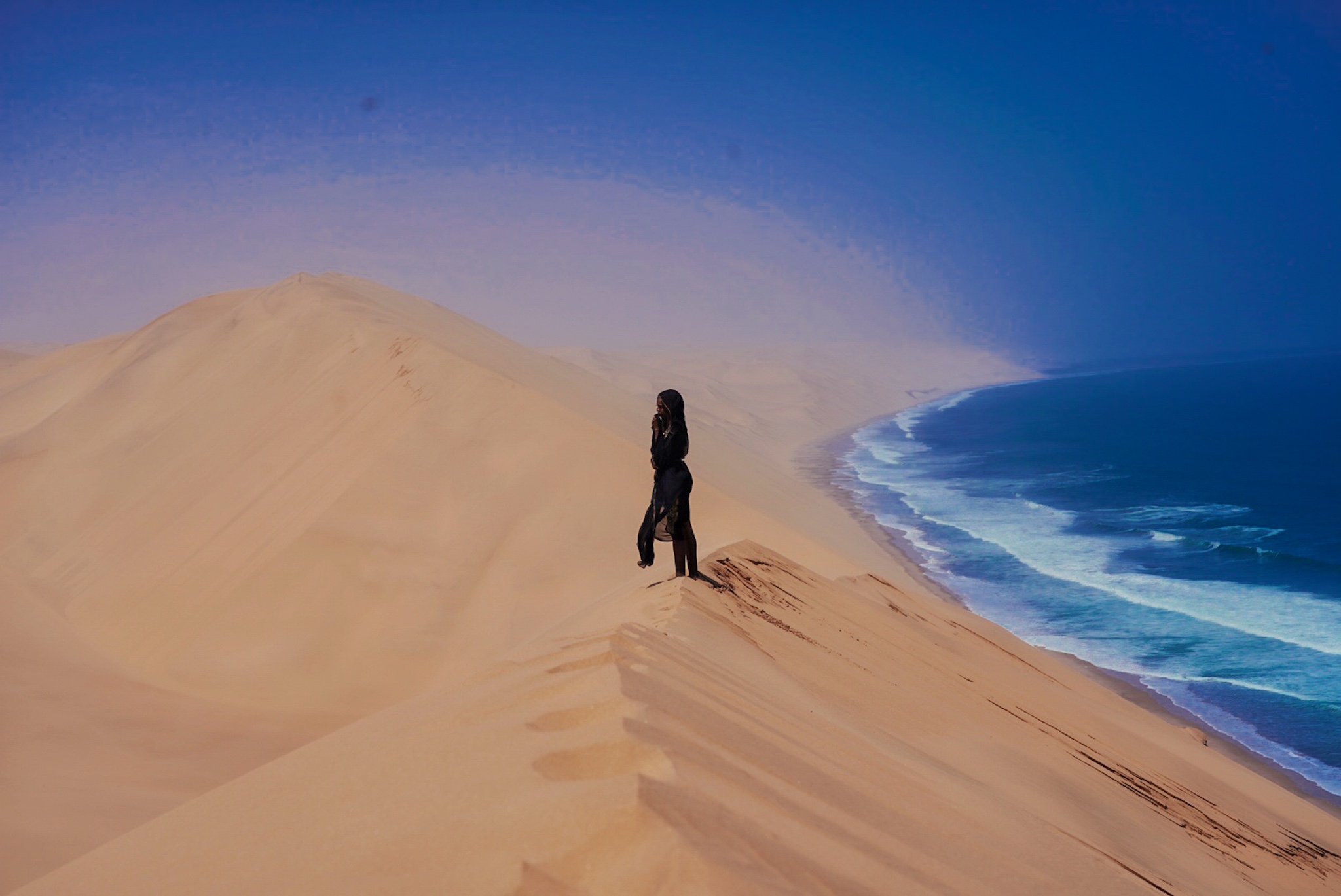 You must also add Sandwich Harbour and Spitzkoppe to your list. These are two of the most fascinating natural sites in Namibia. Sandwich Harbour is a protected tidal lagoon that is situated on the stunning coast of the Namib Desert, while Spitzkoppe is a series of granite peaks that rise up majestically from the desert plain.
Sandwich Harbour is a place of extraordinary beauty and unique wildlife, and it is known for its impressive sand dunes, abundant birdlife and pristine beaches. It is one of the few unspoiled estuaries on the planet, making it a significant ecological treasure. Visitors can enjoy activities such as bird watching, kayaking, and 4×4 excursions to explore the dunes surrounding the lagoon.
Spitzkoppe, on the other hand, is a dramatic collection of granite peaks that have been shaped by the forces of nature over millions of years. The highest peak is over 1,700 meters high. This imposing range is a popular destination for hikers and climbers, who enjoy exploring the rocky terrain and taking in the breathtaking views of the surrounding region. Sculpted by the elements, it is one of the most captivating landscapes of Africa.
Both Sandwich Harbour and Spitzkoppe have a tremendous historical and cultural significance and are an integral part of the Namibian heritage. The magnificent natural features of these sites make them truly unique destinations worth exploring.
Namibia offers a world of adventure and breathtaking sights that will leave you craving more. So why wait? Plan your Namibian itinerary today and experience some of the most incredible attractions the country has to offer.Namibia is waiting for you to discover its wonders! If you are interested in traveling with like minded people to Namibia or you would like a customized trip planned for you, send an email to admin@justrioba.com.
Up coming Namibia trip 1-8th November 2023- join us from anywhere in the world. See details below..