Malindi, a destination in the southern part of the Kenyan coast is a one hour flight from Nairobi. Watamu another equally stunning coastal destination, is a half an hour drive from Malindi.This blog post focuses on how you can easily travel to both destination in one trip. Two in one trip.
Getting to Malindi
Jambojet fly from Nairobi to Malindi at least twice daily. On some days, they fly up to three times a day.Booking flights weeks or even months to your trip will save you some coins, so is choosing to travel on weekdays as opposed to weekends.
The other great thing about traveling on weekdays is that the beaches and attractions tend to be less crowded.
Where to stay
Malindi is home to tonnes of tropical beaches dotted with resorts and hotels. Your choice of stay will be determined by your budget.I have had the opportunity to experience both Diamond Dreams of Africa Hotel and Ocean Beach Resort. I 10/10 recommend both depending on your budget.
Things to in Malindi
1. Visit Hell's Kitchen – Marafa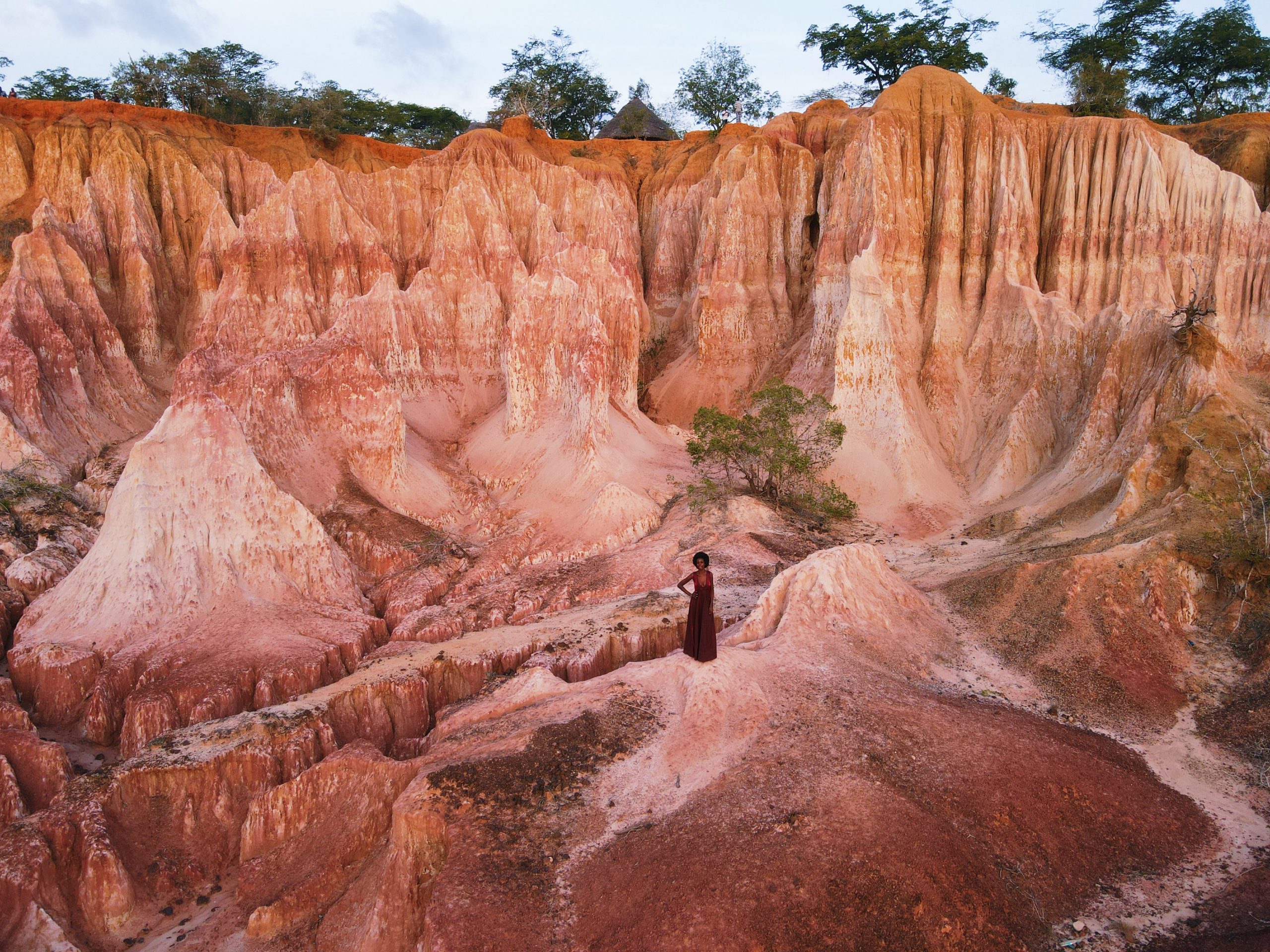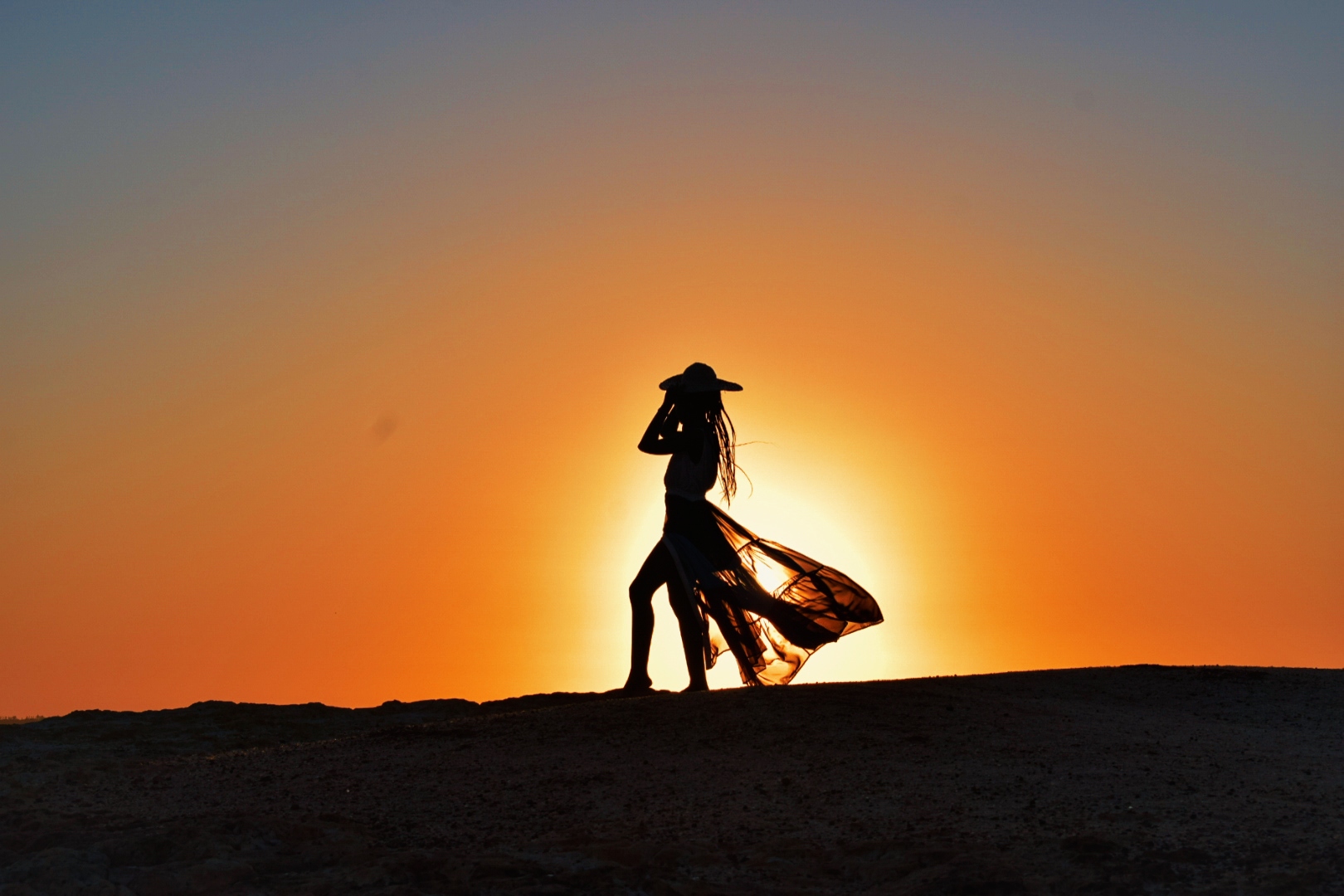 Marafa is about an hours' drive from Malindi Town.I understand there's an incredible sunset at this tourist attraction everyday without fail.The best time to visit is from 4pm. There's a reason why there's hell in Marafa hells kitchen. It's not by mistake.
Cost: Kshs 350-400 per person for Kenyan citizens.
2. Visit the Sand Dunes in Mambrui.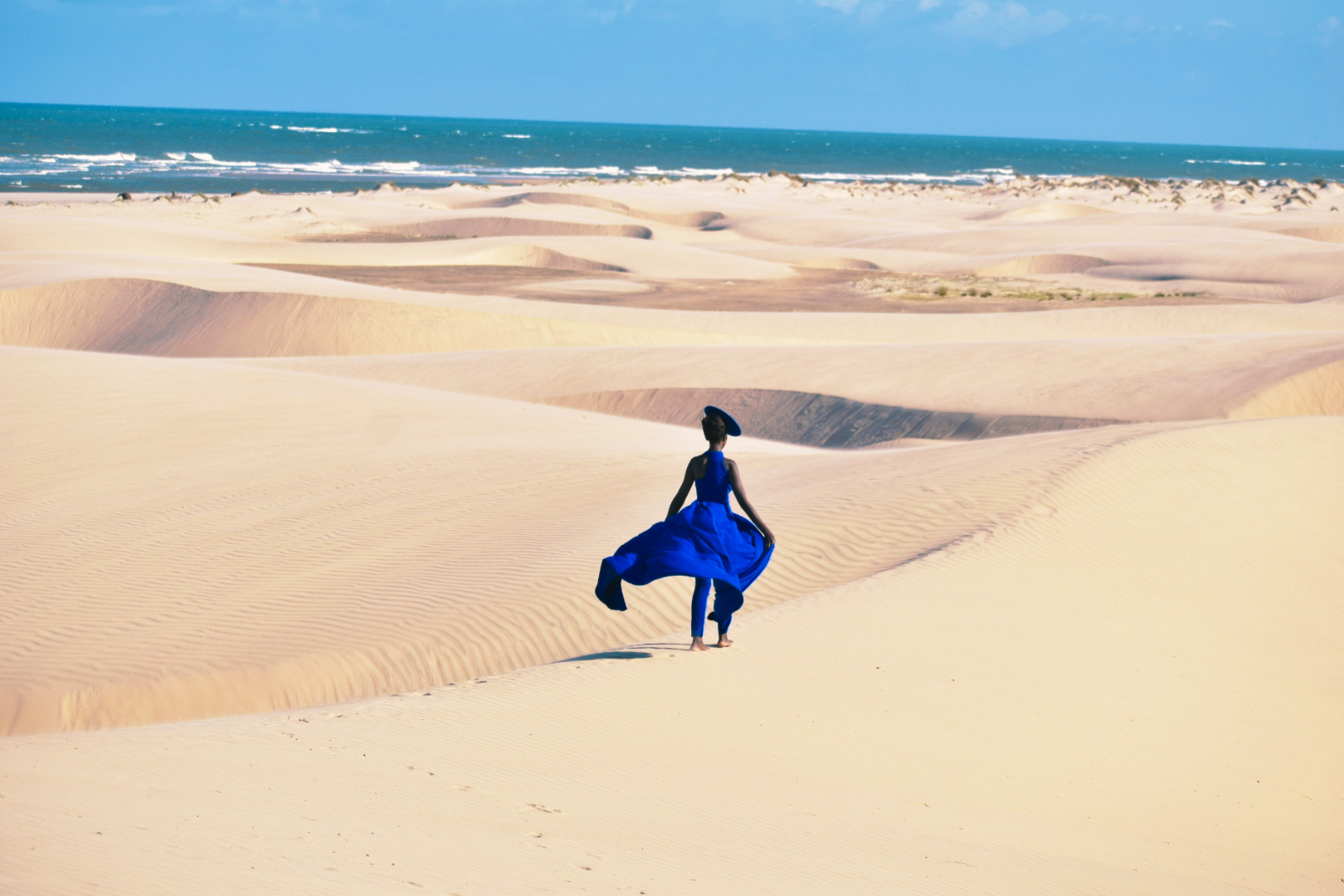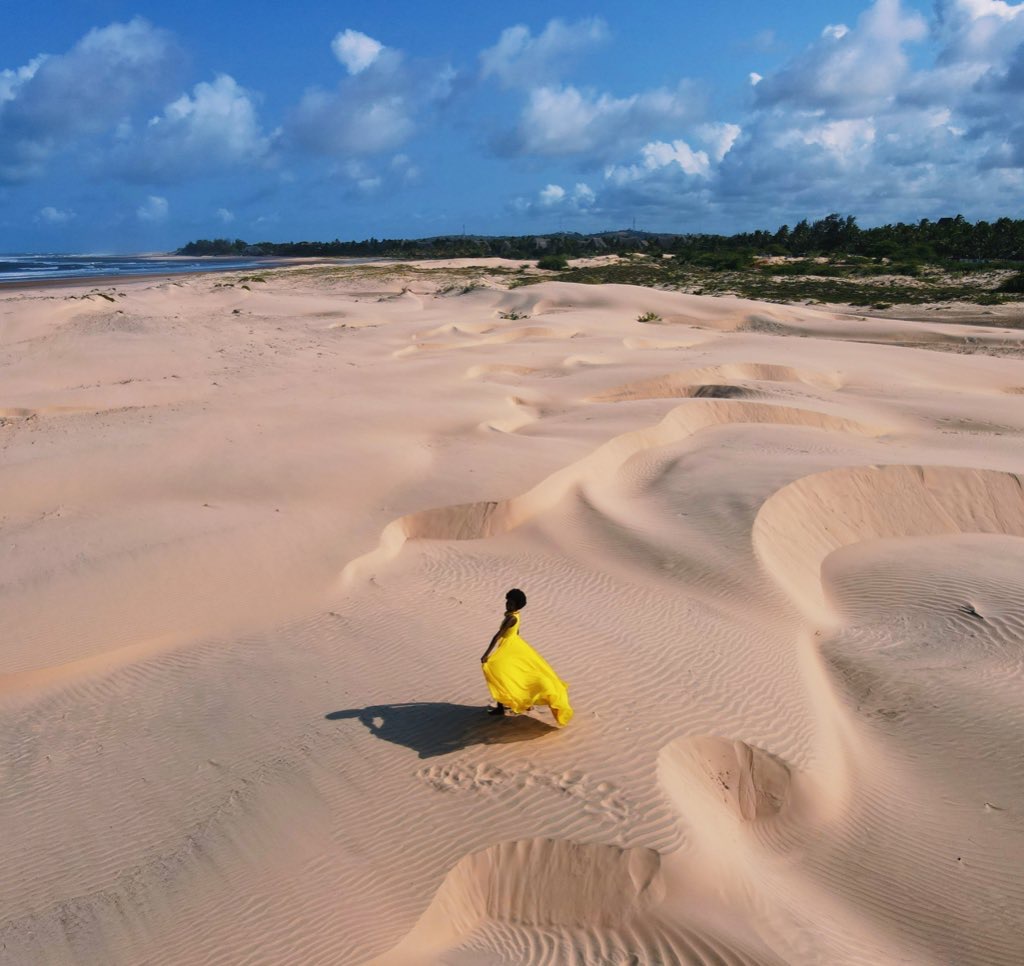 Do you know about the dunes in Mambrui, Malindi? The ones that kiss the Indian Ocean?Just a little past Malindi town, a 30 minute drive towards the north, you will find them. They remind you of what a tiny place you occupy in the world.The best time to visit is from around 4 or 5 pm. You can choose to drive along the coast line or walk. The walk to the dunes is very refreshing because of the breeze from the ocean. Wait for the sunset if you can.Cost: The beach operators may offer to show you around. The cost really depends on how good you are at bargaining. First time I was there it was free, second time around we paid Kshs 500 per person.
3. Snorkeling and Scuba Diving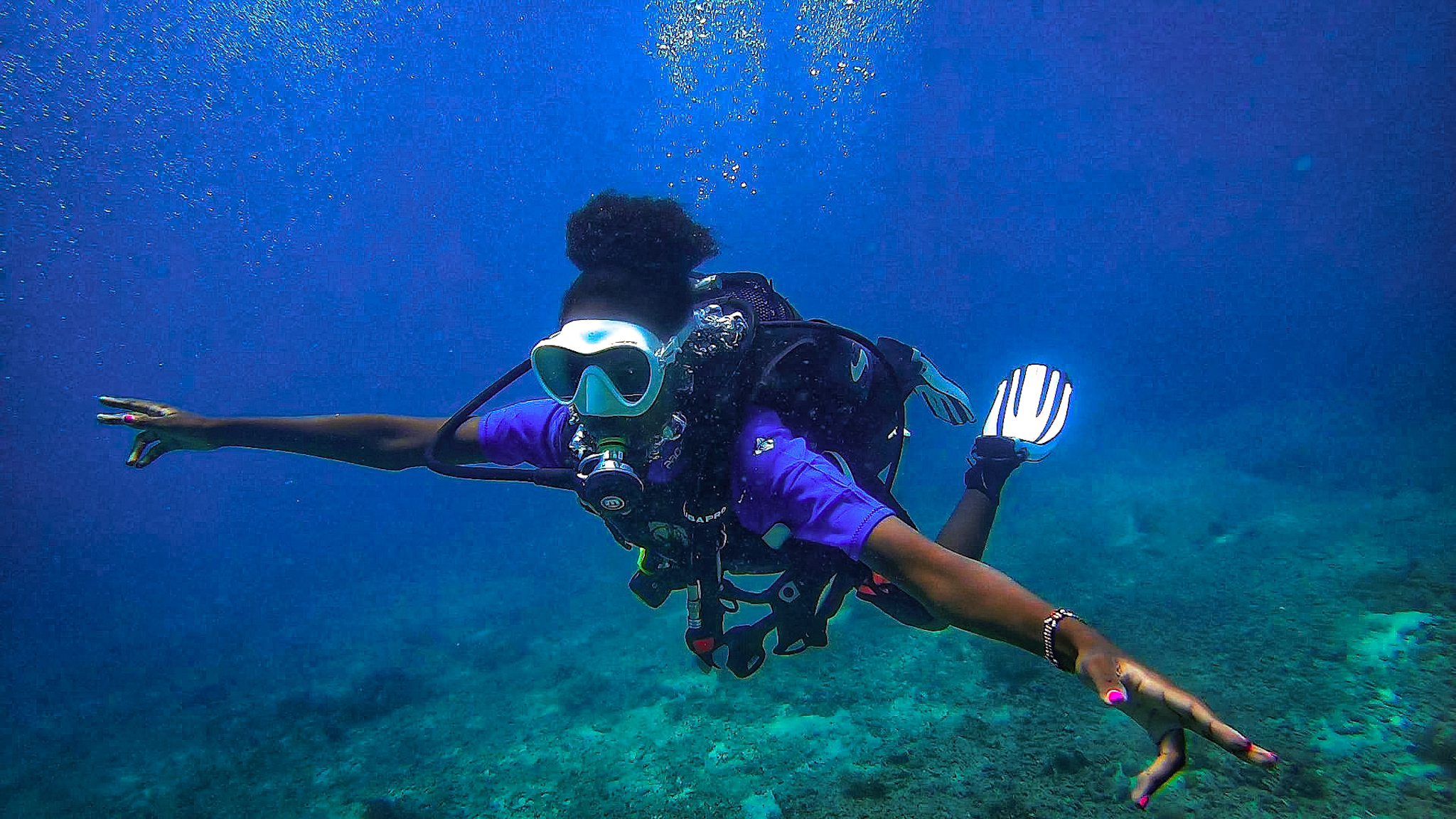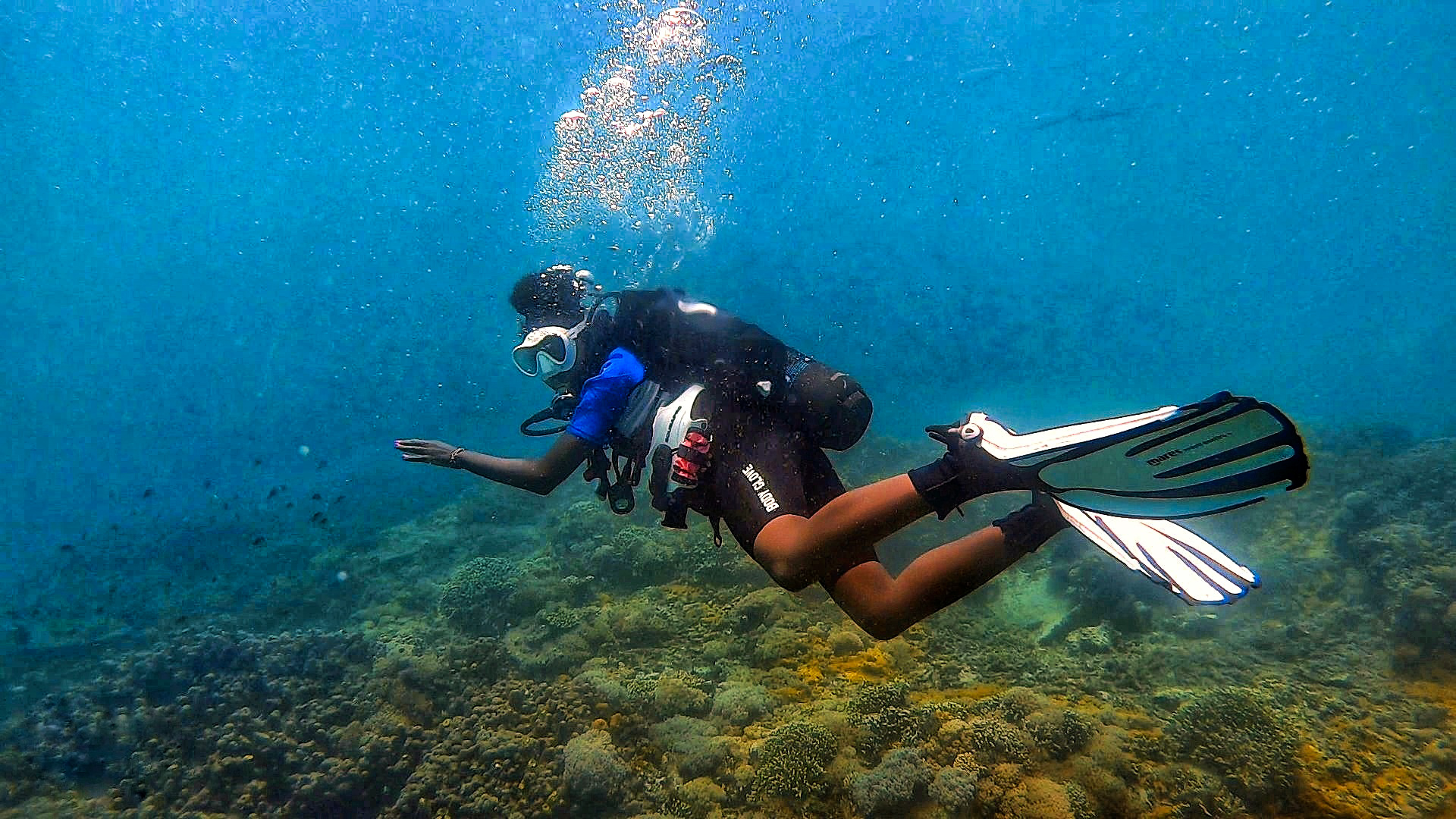 Snorkeling and scuba diving are my favorite things to do while at the Kenyan coast. It's like going on a game drive, but under water.These activities happen at the Malindi Marine National Park.We went with a company called palm diving. The prices tend to vary depending on season and the size of group so it would be best to reach out to any company that offers this activity for inquiries.
4. Try Swahili food
This is my second favorite thing to do in this list.I recommend Sea Front and Maasai Beach restaurant for the sea food.At sea front, try their fried prawns.Their Biryani is equally good. It comes in large portions.
Prices range from Kshs 600 to Kshs 1500.
At Maasai Beach restaurant, we tried the sea food platter and it was more than enough for three very hungry humans. A platter costs Kshs 3,000.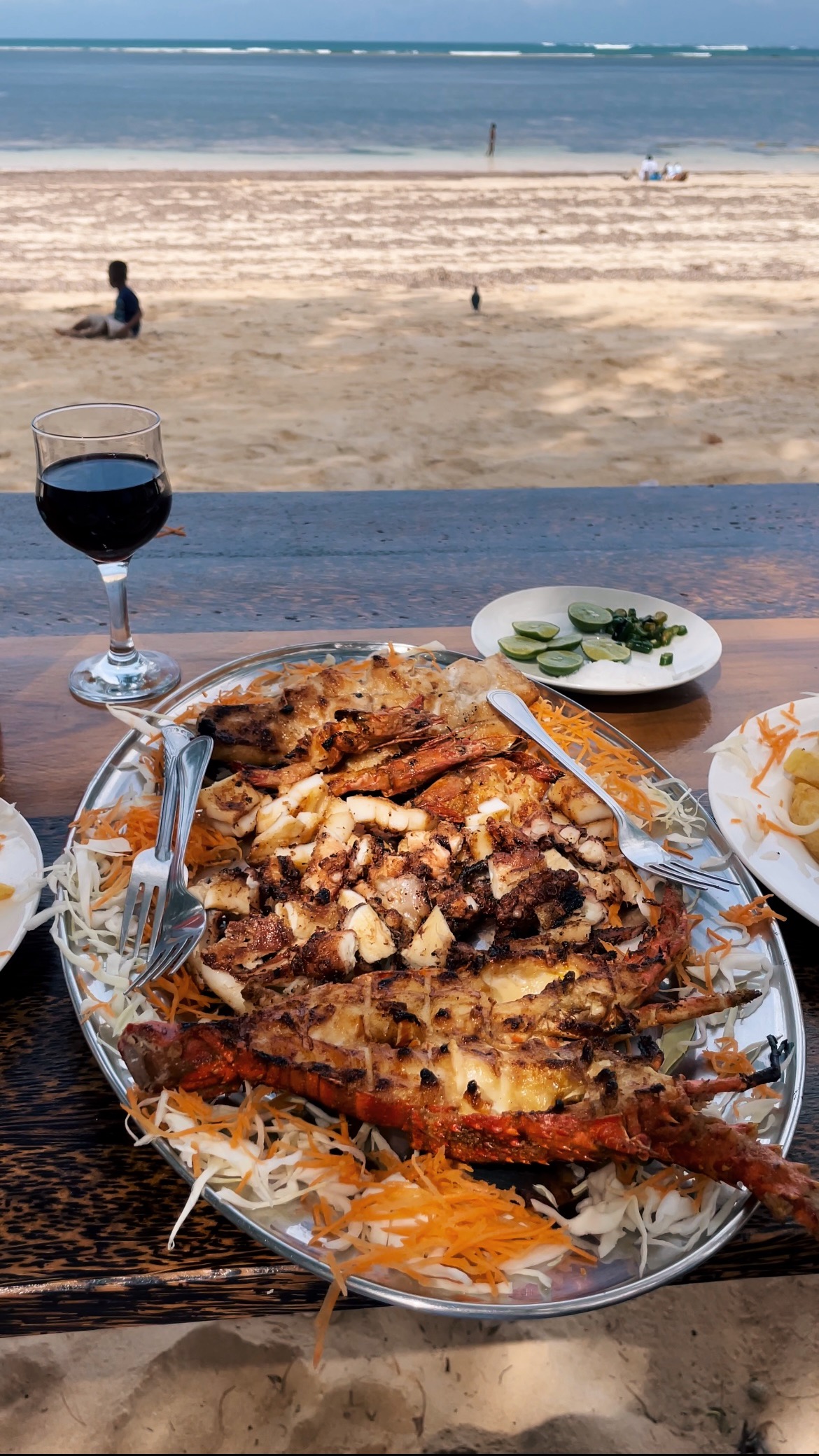 5. Catch sunrises at the Malindi Jetty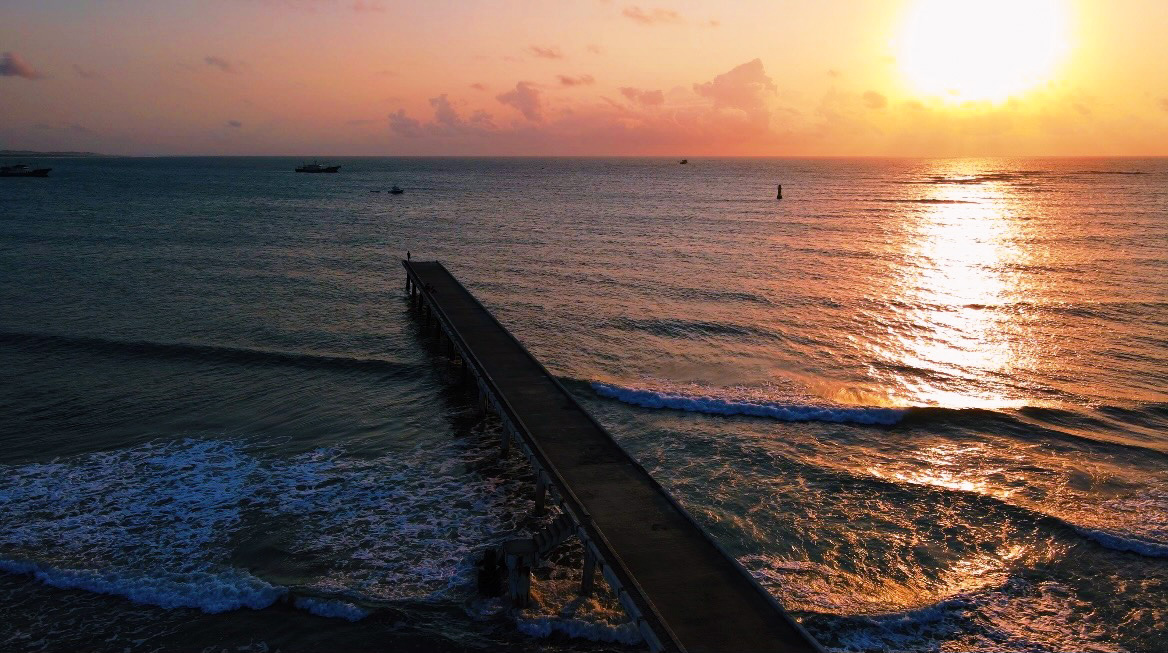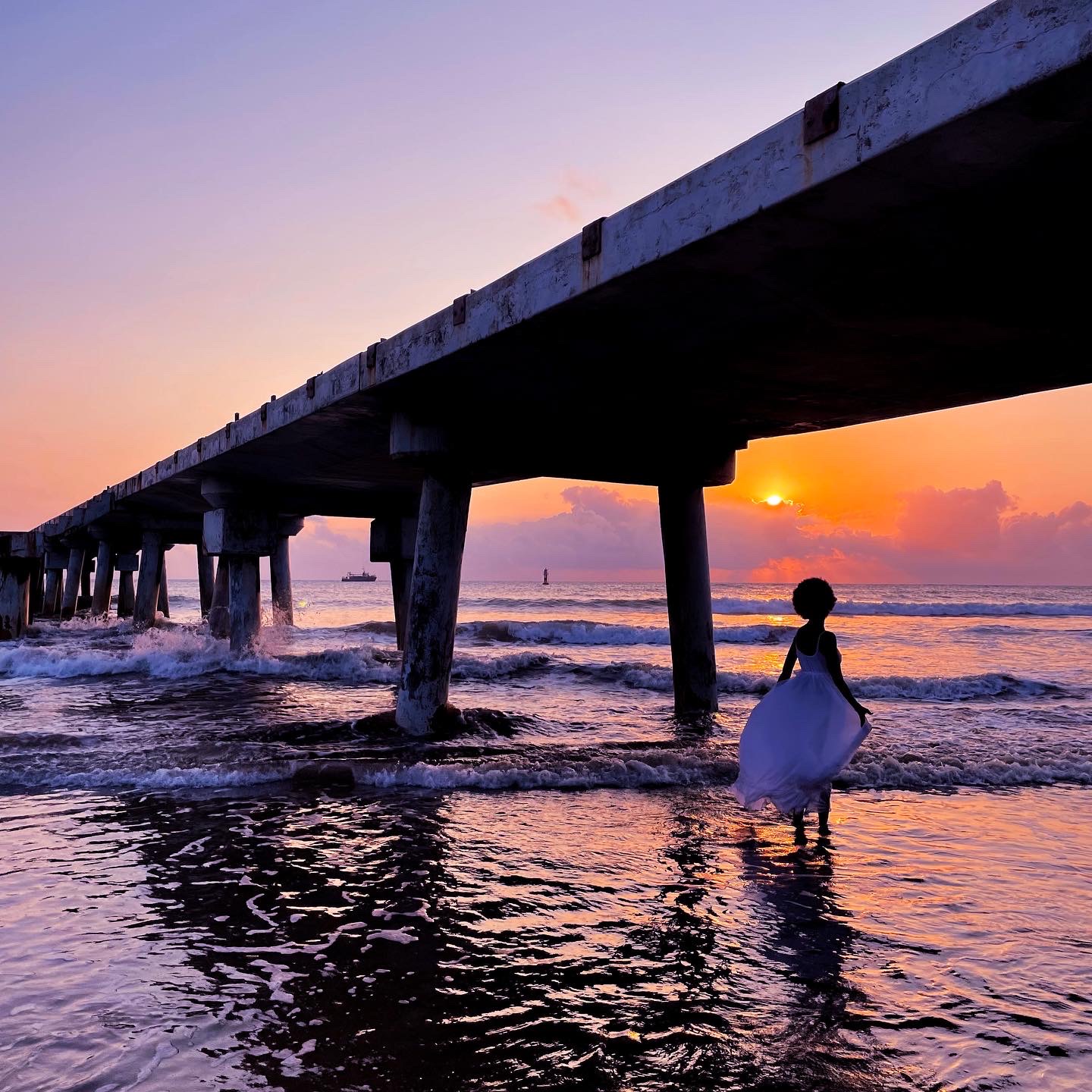 We woke up at 5.40am to drive to the jetty and as you can see, it was worth it.
Parking fees: Kshs 50
Getting to Watamu
As there's no airport in Watamu, the best way to get there is by road. Luckily, it's only a 30 minute drive from Malindi.We rented a car in Malindi and drove ourselves between Malindi, Watamu and Kilifi. I will be sharing our itinerary in the next blog post.Renting a 1500 cc car is Kshs 3000 for 24 hours for Kenyan citizens. You need to provide a copy of your driver's license and national identity card.
Where to stay in Watamu
In Watamu, I have had the privilege of staying at the ONE, Watamu, the charming Lonno lodge and Turtle Bay beach club.Click on each to find out their rates and see which suites your style of travel.
Things to do in Watamu
6. Go on a sunset cruise at Mida Creek
This cruise, organized for us by turtle bay comes with bitings and unlimited cocktails on board.
Cost: Kshs 4,500 per person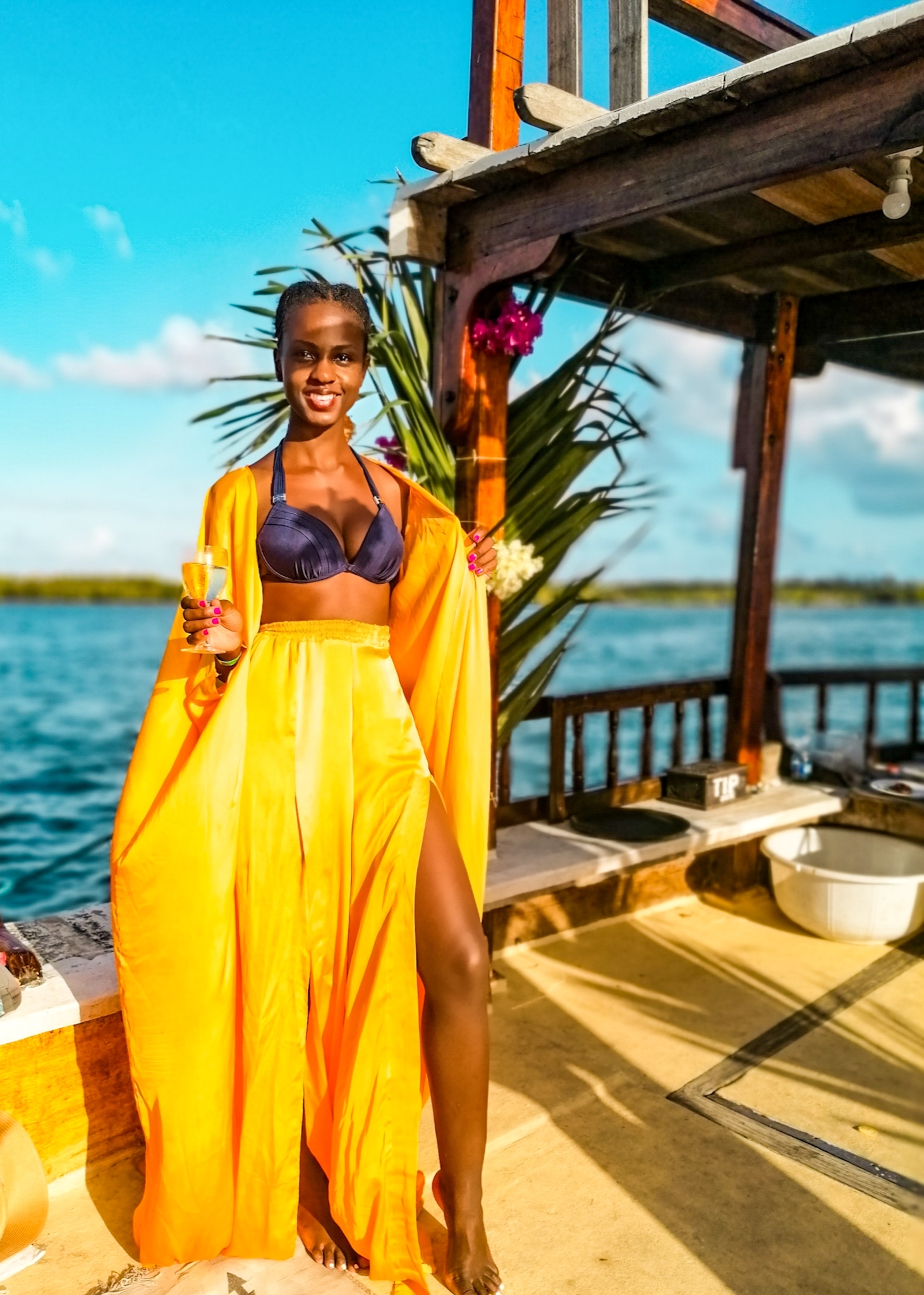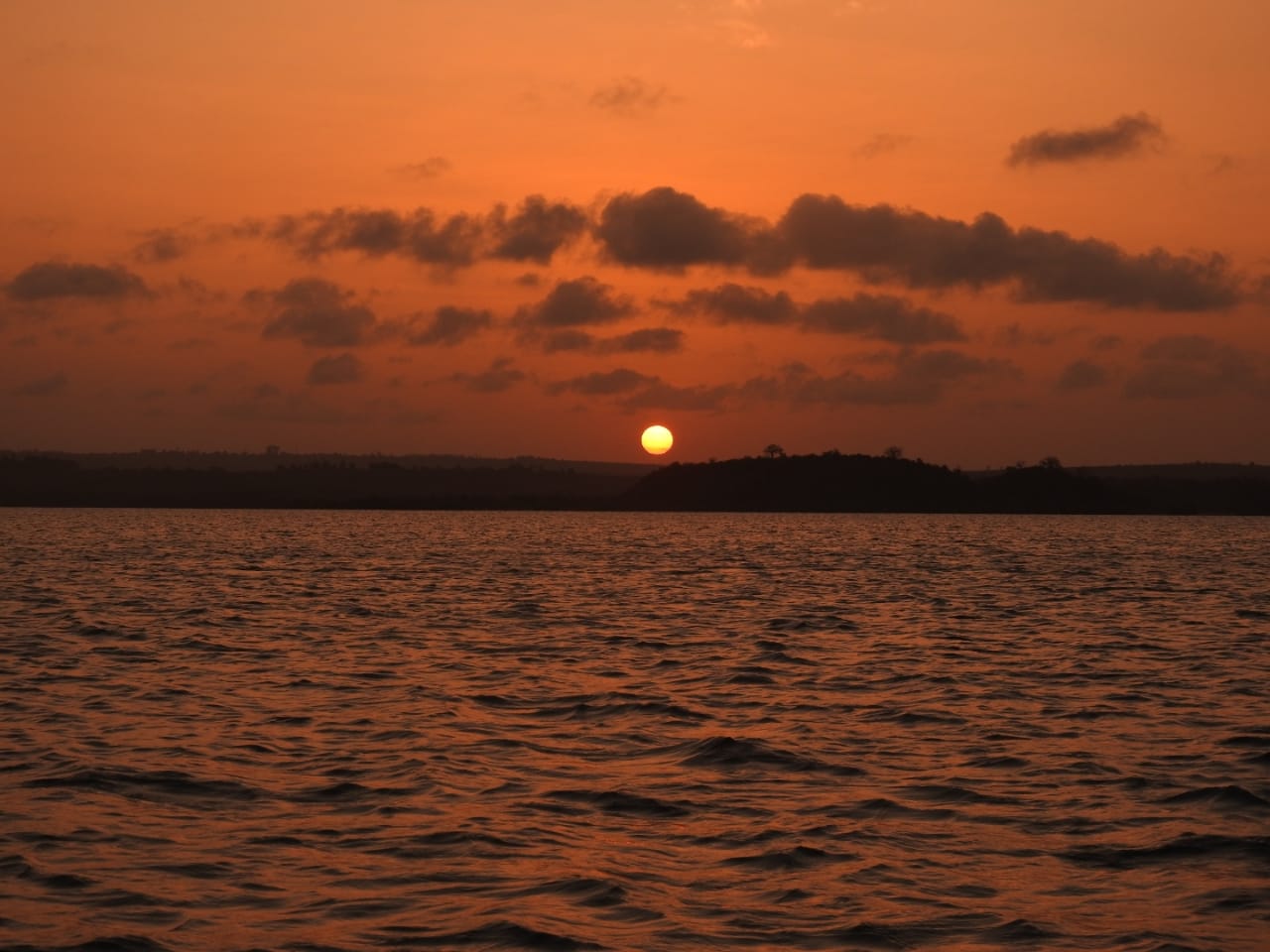 7. Visit Crab Shack for the sunset
You are better off booking a reservation. They prefer this to walk ins.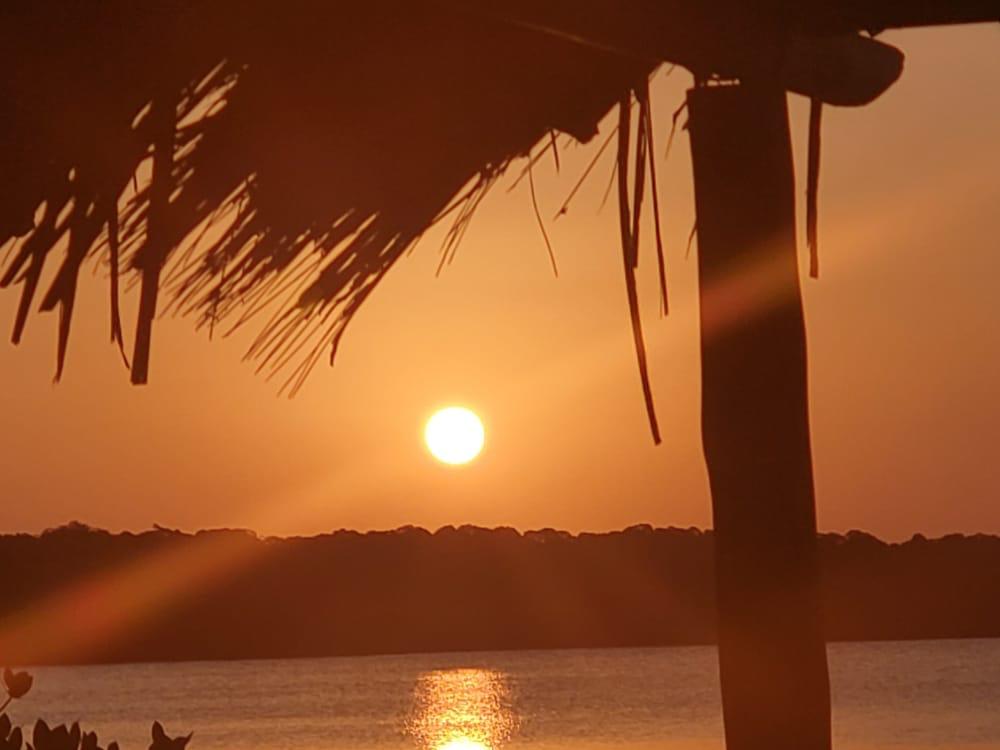 8.Visit Lichtaus by temple point for the sunset
Reservation is also required to be on the safe side and also get the perfect spot.The menu didn't impress me but the views are glorious, especially the sunset.Best time to go is late afternoon.
9. Go Whale Watching
Humpback whales pass through Watamu every year between July and September.It's good to know that this activity involves spending hours in the ocean and it depends on luck so you might or might not see the majestic creatures.
10. Attend seven islands festival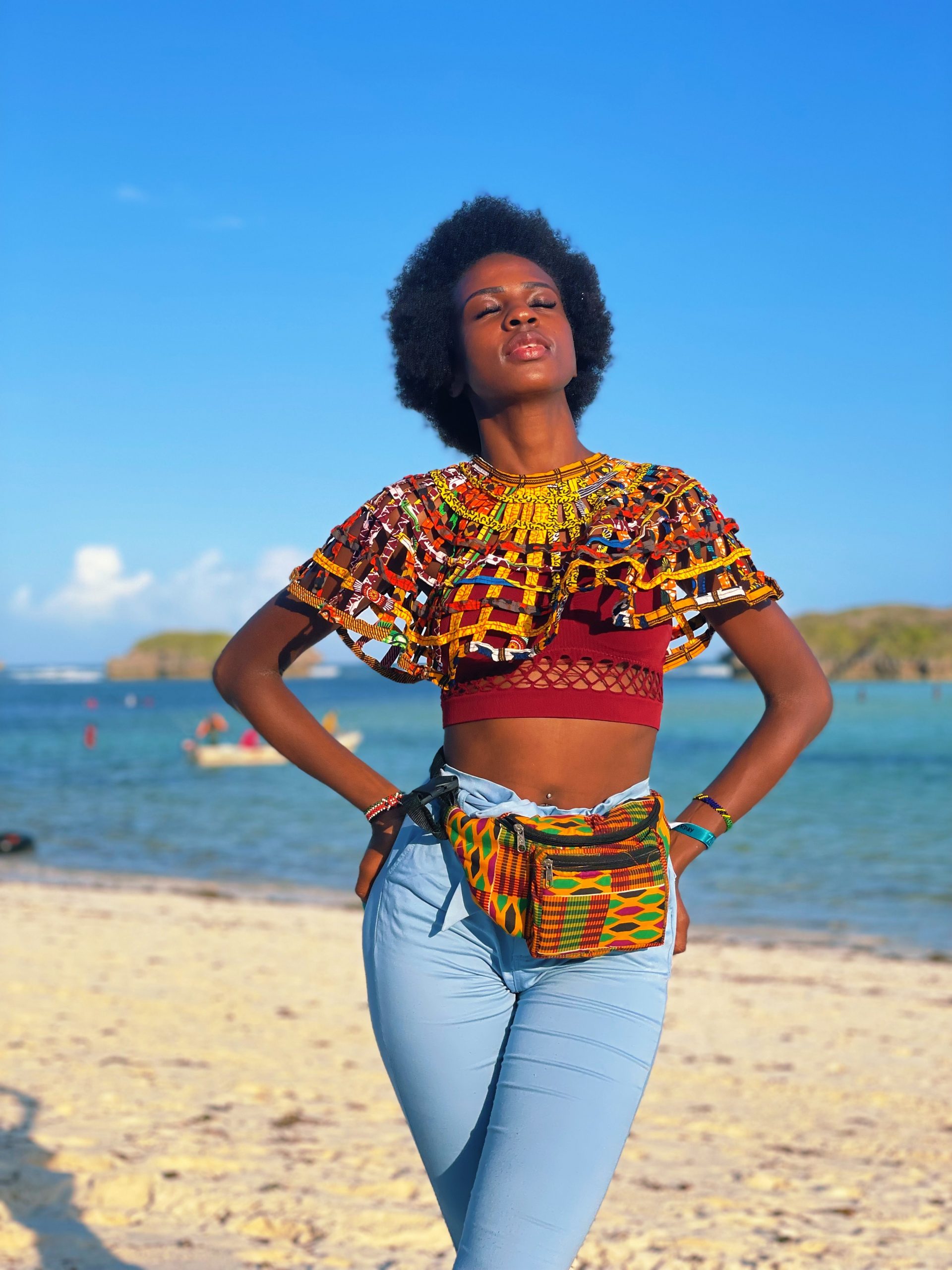 Our visit to Watamu coincided with the Seven Islands festival. If you are a festival lover, you can plan your trip around when the festival is happening.There's also an opportunity to go on boat rides to one of the islands.
Other things to do in Watamu include going for a nature walk at the Arabuko Sokoke forest and tonnes of Water sports activities from kayaking to kite surfing to scuba diving.
For video content on the above destinations see my Instagram stories.Have you been to both destinations?What did you do that is missing in the list?
-If you and your squad are looking to plan a trip to Malindi and Watamu, reach out to me via winnie@justrioba.com. I can create a sweet itinerary complete with a budget and reliable contact people to guide you at an affordable fee. The same goes for solo travelers. I got you.
– I also curate and host epic girls trips to different parts of the African continent. Subscribe via link below to my newsletter to be the first to know when I announce new exciting destinations.