I talked about taking advantage of weekend road trips to maximize travel with a full-time job. Road trips are a fun way to fulfill your wanderlust. These are some of the places you can explored over the weekends. The best part about these places is that they are family friendly so you can always travel with the children.
1. Naivasha
I have been to Naivasha several times. I promise you can never run out of things to do in Naivasha. Naivasha comes with lakes, crater lakes, mountains to hike and fantastic camping spots. Driving time: 2 hours
Some Highlights:
• Game drive at hell's gate national park
• swim at the Olkaria Geothermal spa
• walk with animals at Crescent Island
• camping next to Lake Oloiden,
Catch up on my experience in Naivasha here
2. Mai Mahiu
Driving time: 1.5 Hours
Highlight:
Go Karting at the great rift valley circuit. One of the best go karting sites in Africa. It's even better if experienced with a group of friends or family. The track is classic, and the go-Karts are nothing short of amazing.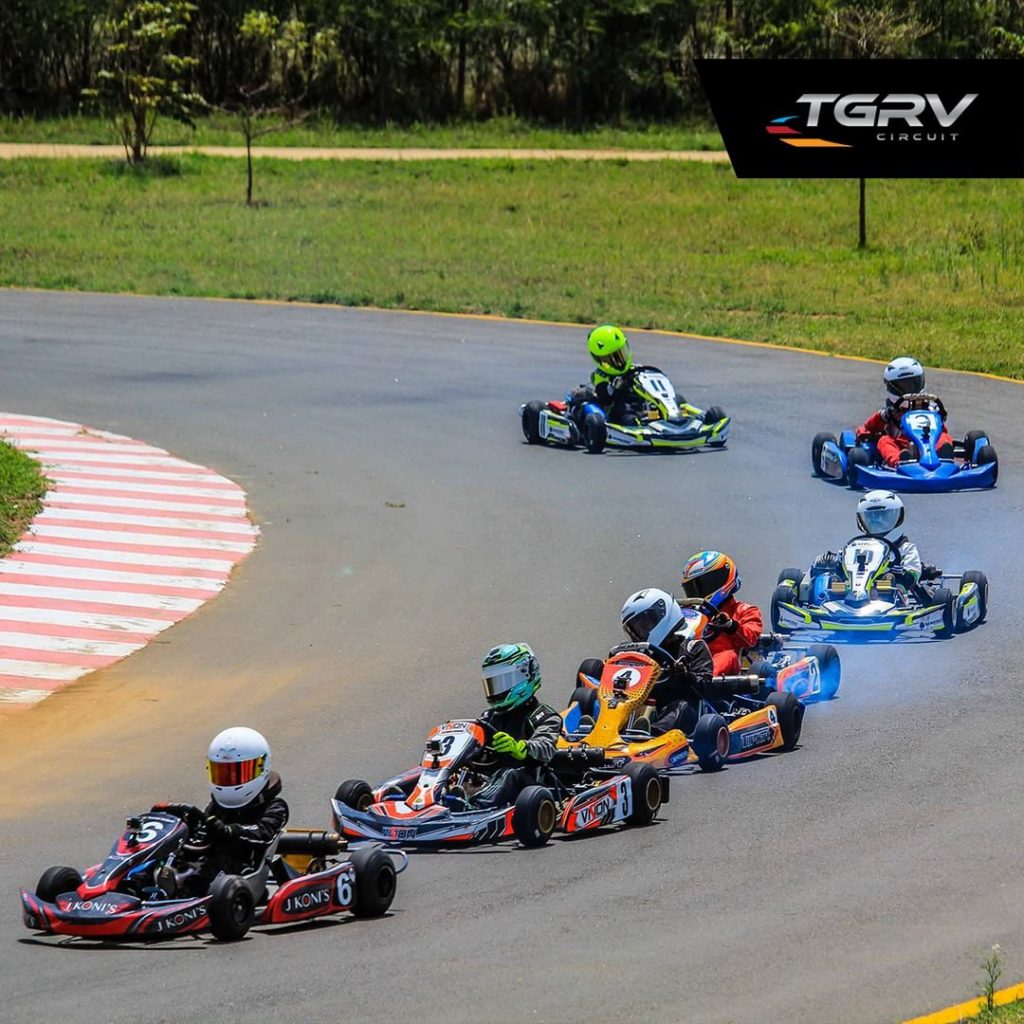 3. Sagana
Are you an adrenaline junkie in Nairobi? Well, find your way to Sagana and experience the best of extreme activities.
Driving time: 2 hours
Highlights:
• Bungee Jumping
• Water Rafting
• Rock climbing
• Kayaking
• Camping by the river
Catch up on my experience water rafting in Sagana here.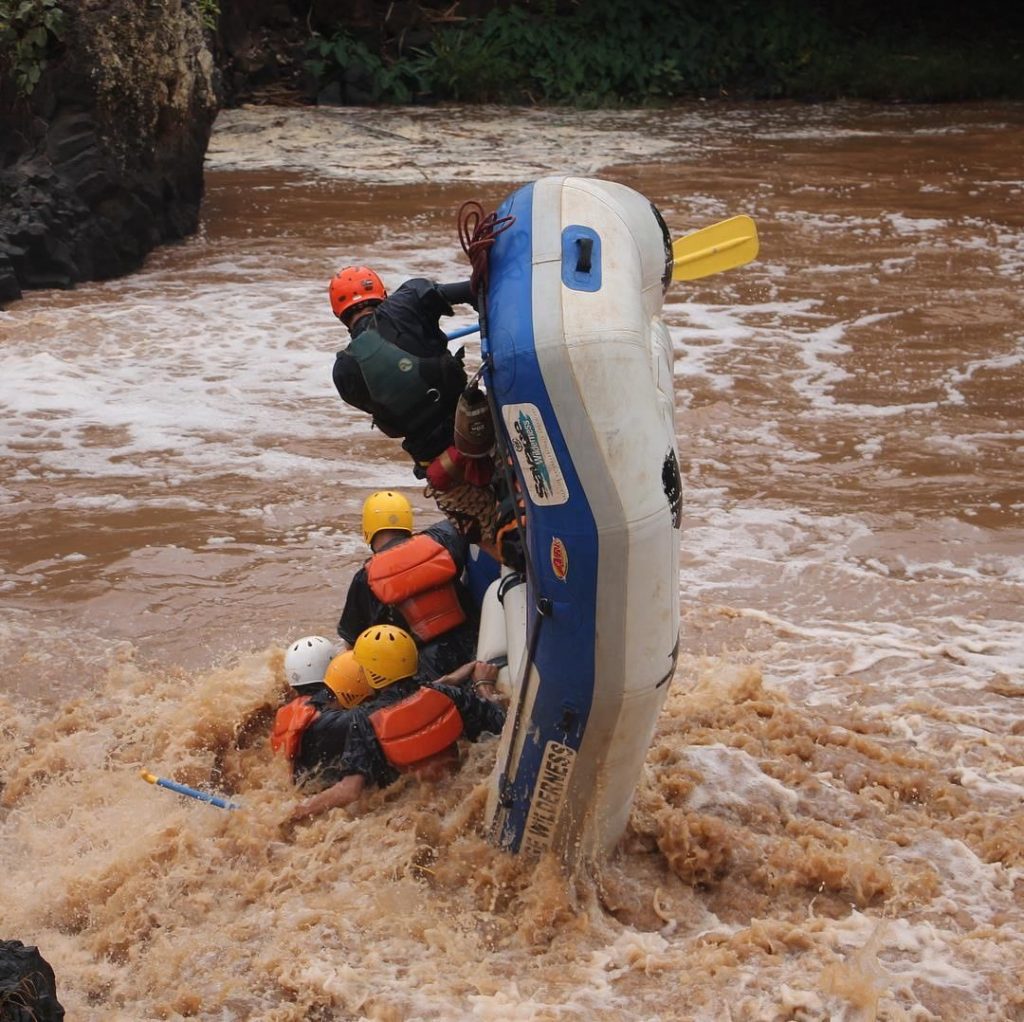 4.Nanyuki
Another perfect weekend road trip location from Nairobi.
Driving time: at least 3 Hours
Some highlights:
• Game drive at Ol Pejeta Conservancy
• Visit and Stay at Ol Jogi Wildlife Conservancy
• a visit to Ngare Ndare forest
• Have lunch at trout tree, a restaurant uniquely located on a tree. You have to see it to believe it. They have an excellent service, unique ambiance and mischievous Colobus monkeys to entertain you.
Catch up on my experience in Nanyuki here
5.Nyeri county
Nyeri is a quick and fun getaway from Nairobi for the weekend.
Driving time: At least 3 hours
Highlights:
Chaka Ranch is perfect for both children and adults. The activities section provides for both kids and adults. You can get your dose of adrenaline rush with the quad bikes as your kid jumps in the bouncing castles or rides the bikes.  Chaka ranch also has a skating rink and a paintball section.
Another highlight is the Solio Conservancy, privately owned that some people have referred to as Kenya's best-kept secret given how stunning it is. It's home to numerous rhinos free in the wild. Solio is the perfect romantic weekend getaway.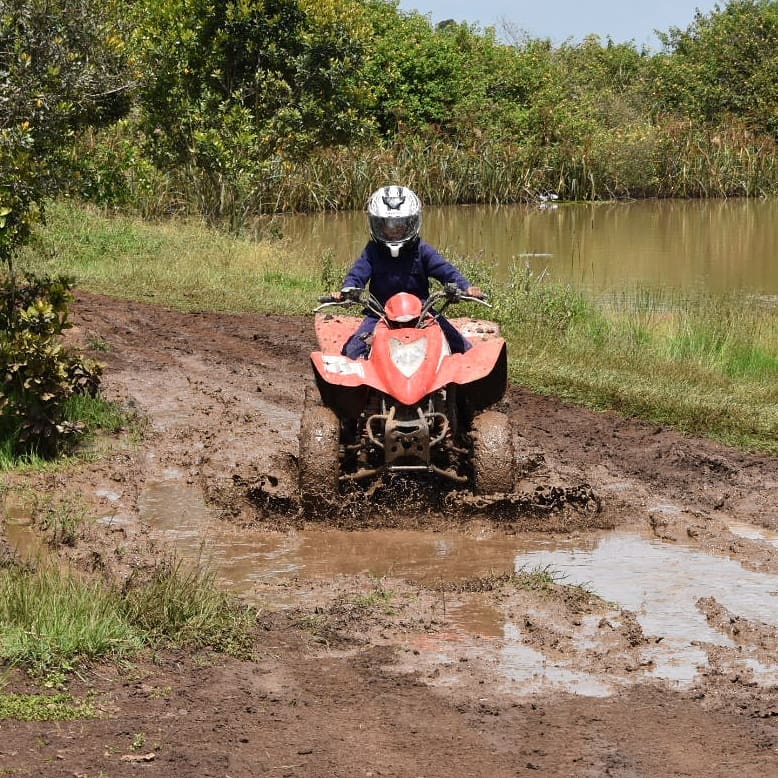 Chaka Ranch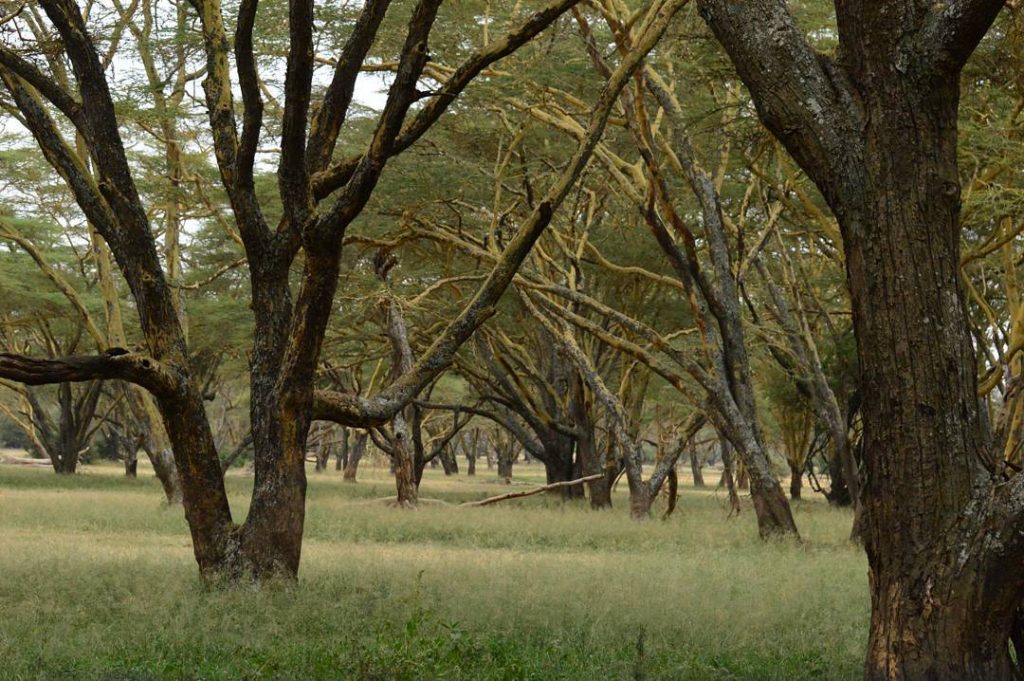 6.Taita Taveta County
Driving time: 5.5 hours
Some highlights
Game drives at Tsavo East or West
Visit mzima springs which is one of the most beautiful sites I have ever seen
A visit to Lake Chala and Lake Jipe
Catch up on my experience in Taita Taveta here.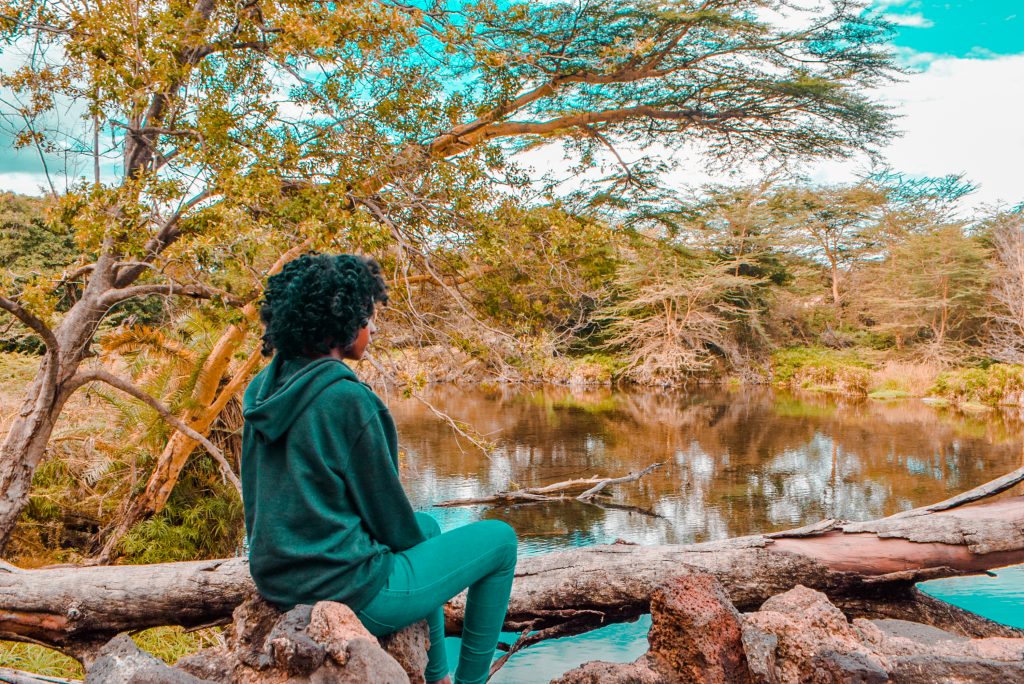 7. Nakuru
Driving time: 3 hours
Some Highlights:
• Game drives at Lake Nakuru National park
• Picnic at the Lord Egerton Castle which is 25 km away from Nakuru town
• Hiking menengai crater for a breathtaking scenery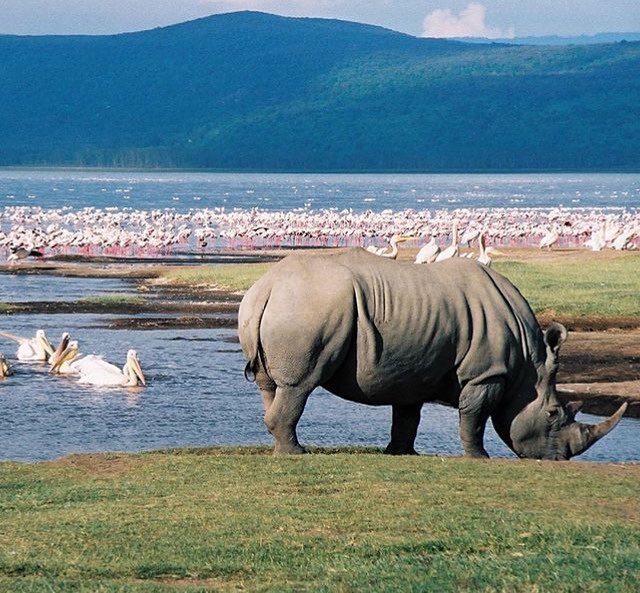 8. Kereita
Driving time: 1 hour
Some highlights
• Ziplining at the longest zipline in East Africa
• Hiking
• Learn to play Archery
• Horse riding
• Play Paintball
Catch up on my experience Ziplining here
9. Magadi
Driving time: 3 hours
Some Highlights:
• picnics at Olorgesaillie located along Magadi road
• Seeing the pink waters on Lake Magadi thanks to the lake being home to Flamingos
• a visit to the natural hot springs and camping
• interacting with the Maasai people and learning their culture
10. Lukenya
driving time: 1.5 hours 
Highlights
• Staycation at Lukenya getaway in the wild
• Quad biking, Hoverboards, and camping at Lukenya Motorcross
11. Machakos
driving time: 2 hours 
Highlights:
Visit Machakos people's park- usually has several activities like zip lining
There is also an amphitheater if this is your thing
Finally, check out  Kituluni hill, it's a hill that defies gravity.
Others include Amboseli national park, Maasai Mara, Nyandarua county, Kisumu, even Arusha and tonnes of others that I haven't mentioned since they are a bit far off but they can qualify to be on the list.
Remember all some of the  places can be accessible by matatus from the CBD.  Have you been to any of these places? Which one was your favorite?
If you loved this post, feel free to share it with your friends.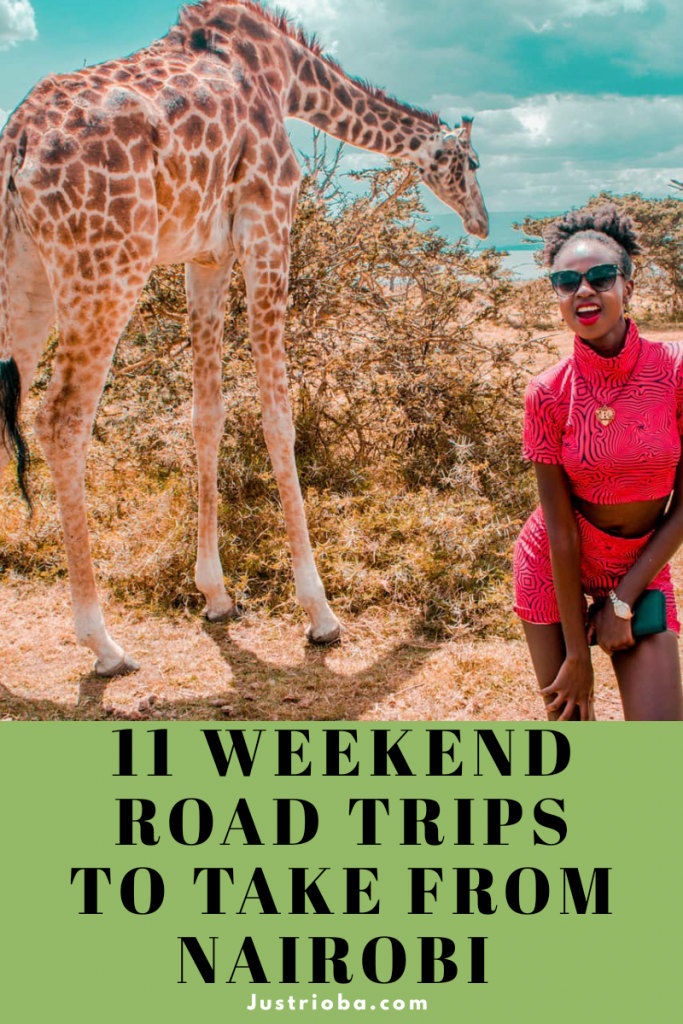 Check out my Instagram or Facebook for more travel inspiration.