After a few minutes of paddling, our guide yelled "Right hand steer" we all jumped to the right side. We were approaching a turbulent rapid and we needed to carefully heed his instructions to avoid falling into river Sagana. Now more than ever, it was expected of us to listen to the guide's instructions because we were approaching a rapid that threatened to gobble us all.  What we did not expect was the guide being the first person to be claimed by the river. What the actual f*k?  GREAT! River Sagana was doing an awesome job washing everything away: including washing away our only hope of surviving the menacing rapid. I remember him saying something along the lines of "Forward…" then a huge splash followed, of him falling into the water head first, legs up in the air wide open. The legs looked like they were pleading the river to have mercy on him. Except, we all know water does not give a damn even during white water rafting.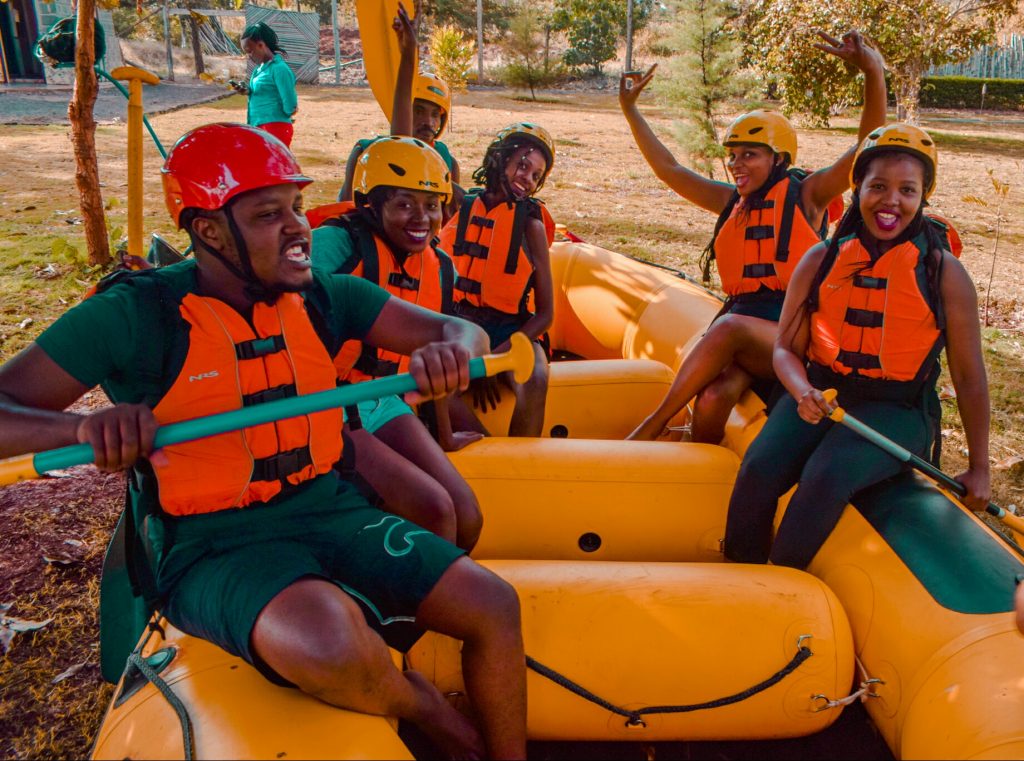 Were we going to survive this?
Have you ever been in a terrible situation and thought that it's not possible for things to get worse? I present to you white water rafting.  Things only get worse when rafting.  The yellow raft that we were in? Yeah, that thing is 95% air and 5% hope. I want to have a little chat with the guy that thought white water rafting is fun.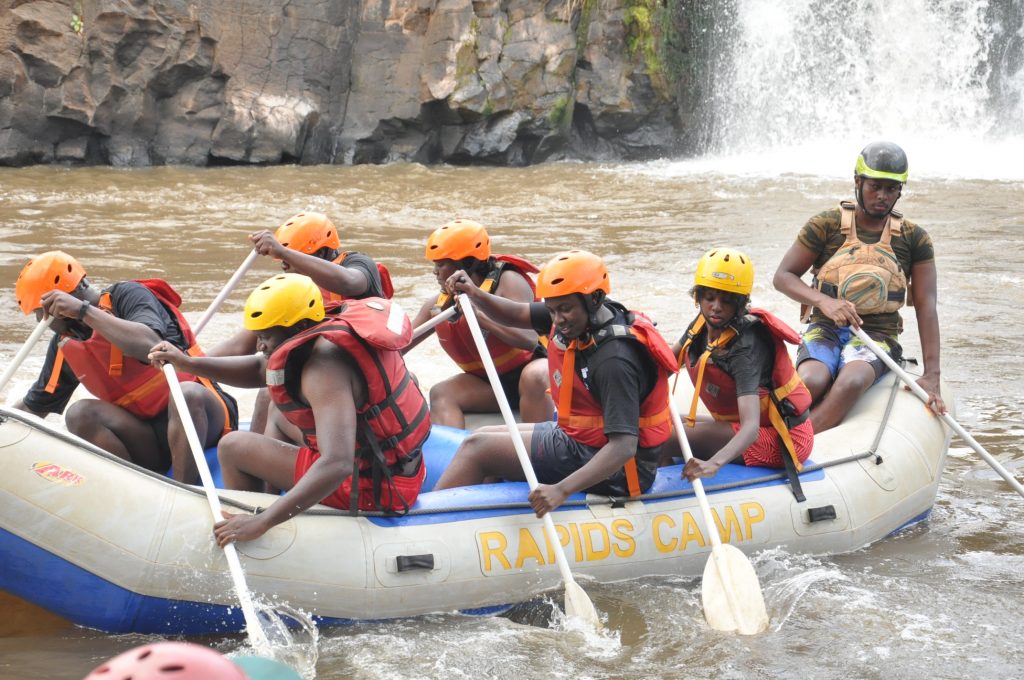 Then came the falls and the Drowning Sensation
The river started claiming the crew one by one. I do not remember how exactly I went overboard, but I will never forget how the water slapped me in the face as I fell in. The slap was so hot that my helmet came off.  I could have cried but I was busy trying to stay alive. I immediately registered I was being swept away by the rapid. I tried to lift my head to catch a breath but I couldn't. I was stuck under the raft while the water pushed me away. I realized the thing with water rafting is that whenever you get a chance to breath, BREATHE, because you have no idea how long it will take until you get to take your next breath. Guys, I was in a water roller coaster, my adrenaline was on steroids and I panicked. I was at the mercy of the water and I could have sworn I was drowning. My mind was going blank.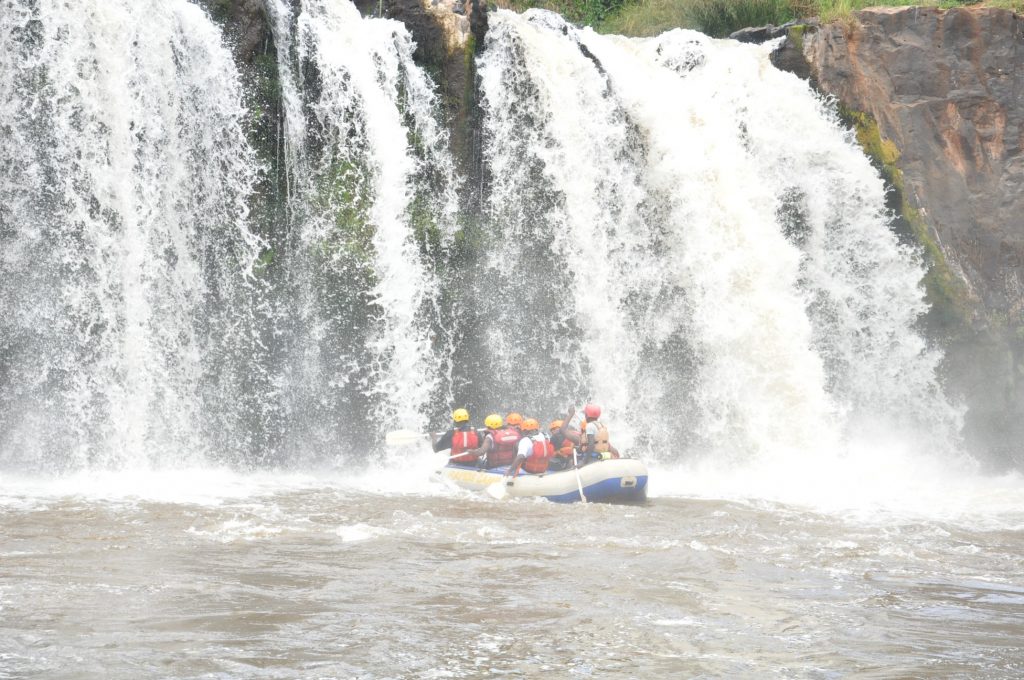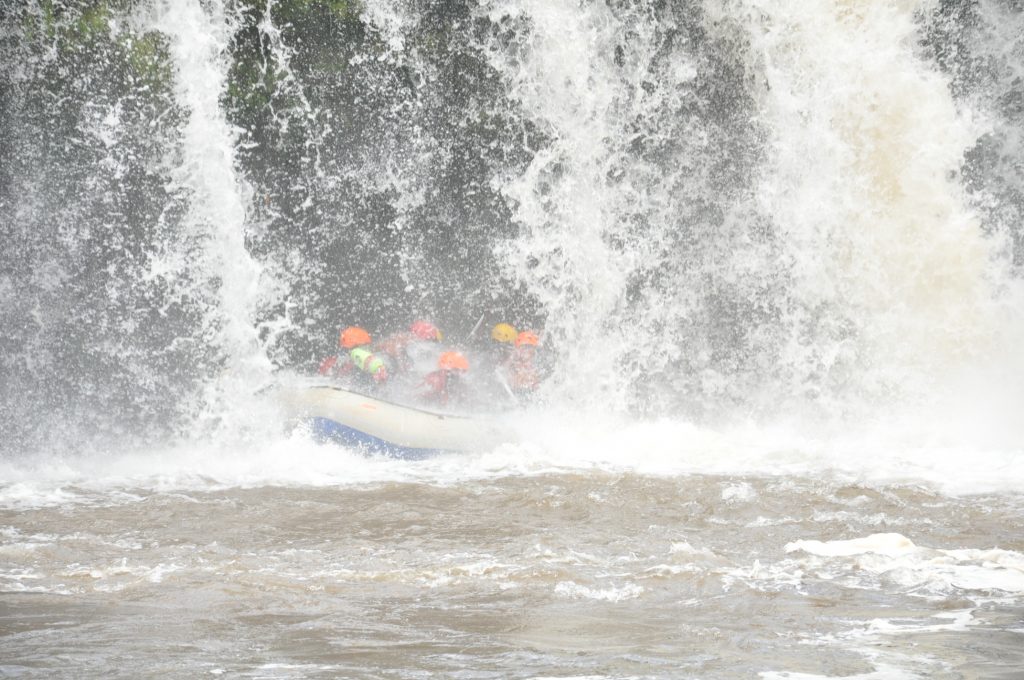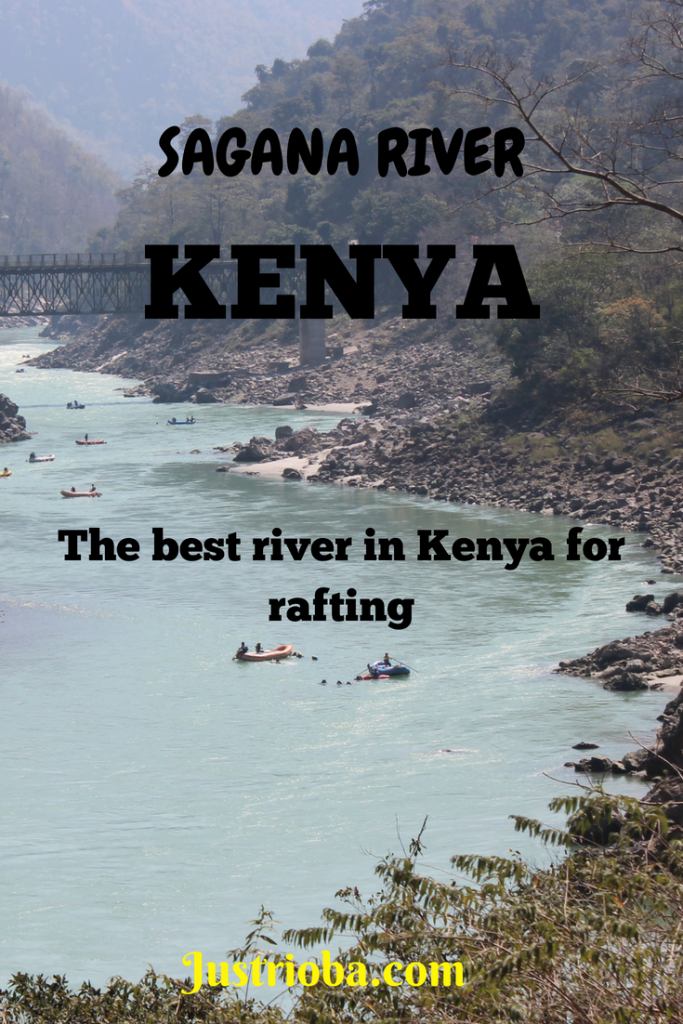 But Did You Die…
After what felt like a lifetime, a few seconds really, I was swept to the river banks. I found our guide seated there comfortably watching the remaining survivors fight to remain stable. He even had a grin on his face. This dude was enjoying the show. He thought it was funny to leave us for death? WOW!! The captain goes down with the ship was just a phrase, huh?
He then asked me in between laughs.
"How was it?"
"THAT WAS HORRIBLE! KARIBU NIKUFE!! MBONA ULITUACHA?"
"Lakini si uko hapa sasa. Kaa chini uangalie marafiki wako ucheke"  
This dude really pulled a "but you did not die card" on me then thought I would find joy in watching my friend go through a hard time?  I sat down and enjoyed the show.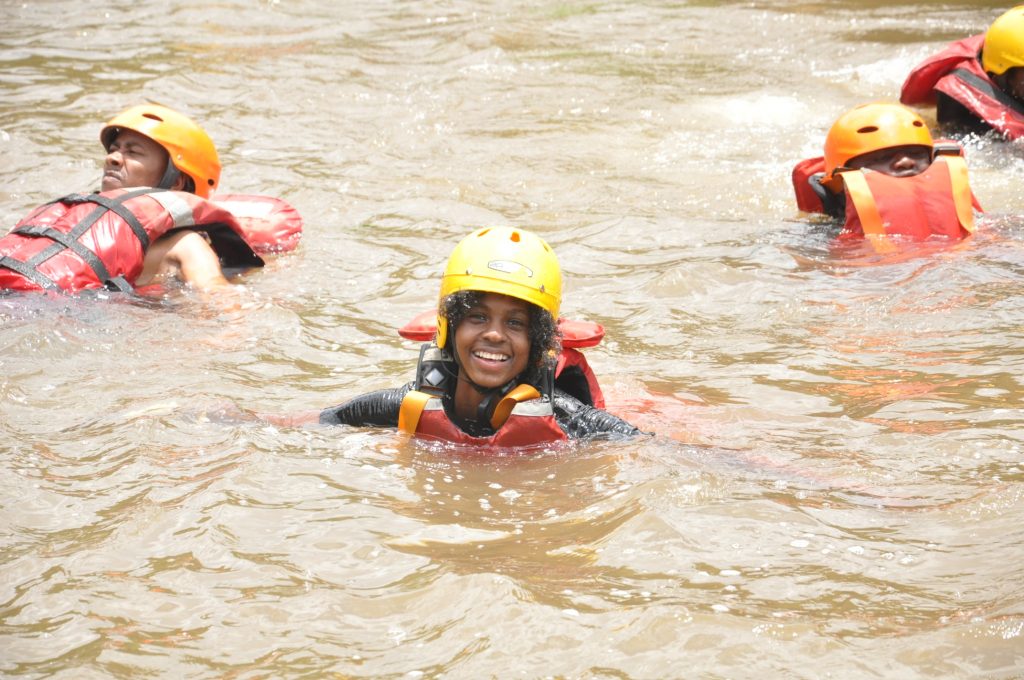 You know how funny it usually is to see someone fall down? Well, falling off a raft is even funnier.  Most people fell headfirst in a miserable clump on the cold water. And the faces that they made before falling? Oh my God their faces!! It's like they saw their lives flash before their eyes and they mostly didn't like what they saw. Folks, I died of laugher. Now I understood why our guide found it hilarious. I was glad to be among the first people to fall because this was pure entertainment. I was also thankful for helmets and life jackets. Our skulls could never survive such a fall.
The end of the white water rafting tour
It was a beautiful day filled with adrenaline rush. Our tour lasted five hours and everyone had fallen overboard and most of us had even jumped off a cliff in to the river. You'd imagine after falling off we would have learnt our lesson but the chase for adrenaline will have you saying things like "what's some fun without a little danger?" Our raft had a crew of 6 people and 2 guides.
Water Fall Challenge/Plunging
I went water rafting again, this time at the Sagana rapids camp and after the rafting tour, you can choose to take part in what they call the "waterfall challenge" which jumping off a cliff into the Sagana River. The dauntless can jump more than once. I chose to sit this one out out of fear but I promise to do it the next time I am in Sagana.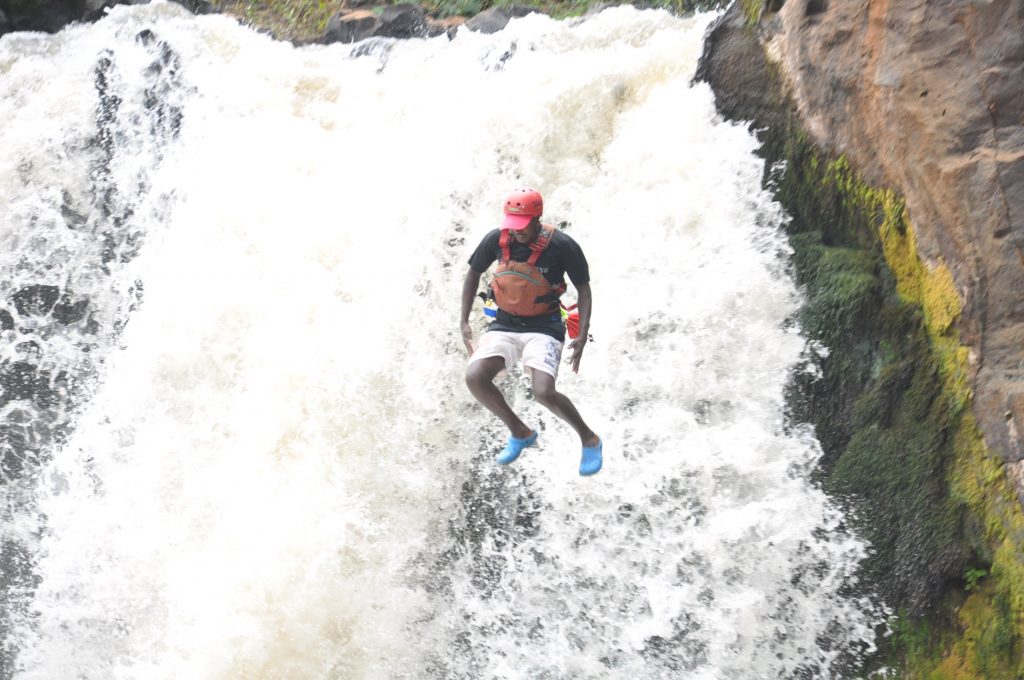 White Water Rafting in Africa
Africa offers some of the best white water rafting sites. Some sites include Zambezi river in Zambia,  River nile in Uganda and Orange river and blyde river in South Africa.
White Water Rafting in Kenya
Back home in Kenya, we have white water rafting sites on the banks of Sagana River and Ewaso Ng'iro river
If you are feeling adventurous and are tired of the good old swimming pool how about you try white water rafting!?
The Kenyan sites are not as intense as it's counterparts in Zambia and South Africa but in my opinion, it's worth it especially if you are doing it for the first time. The latter sites are absolute beasts.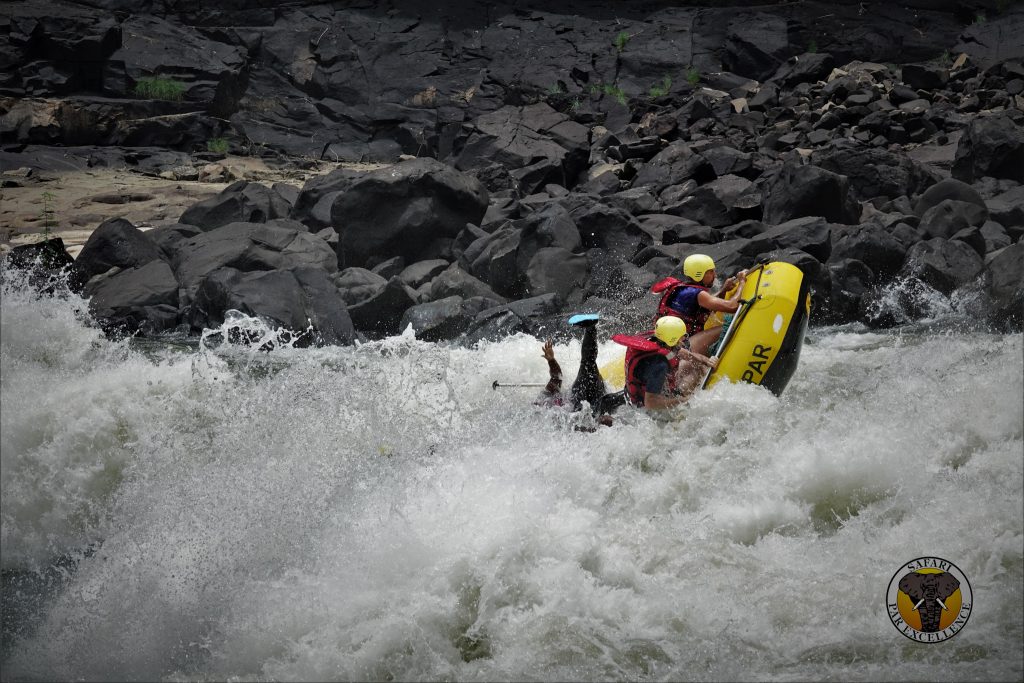 What to Know about White Water Rafting in Sagana
 Best time to go rafting is between May and August after the rainy seasons.
It's about a 2 hour drive from Nairobi. You can drive yourself or take a matatu if you are on a budget. We rafted at Napoleon Rafting camp in Sagana although you can choose to go to Sagana Rapids or Savage wilderness for higher classes of rafting. The classes go up to 5. Update: Napoleon Rafting camp is longer in operation, but Sagana Rapids offers an exciting experience. 
No special training needed. You only need to be good at following instructions from the guide.
This can be a day trip or a weekend activity and you may choose to camp.
You do not need to book with a tour group unless you want to. We contacted the camp and they scheduled guides for our us. The activity will last anywhere from three hours.
Money- You can pay in Cash or M-pesa. We were charged KES 1500 per person at Napoleon. The prices in Sagana may vary.
Food- We had a nice buffet prepared for us at the camp before heading back home.
Things to Carry
A change of clothes, you will get wet for sure
A gopro which will be strapped on your chest or helmet
Carry warm clothes like heavy jackets, Sweaters/long-sleeved tops/ rain jackets
Camping facilities in case you plan to camp
All in all I would recommend Napoleon Camp for rafting especially if it will be your first time rafting. I would give their services a 6/10 and the activity itself a 10/10 .
Don't forget to Pin it!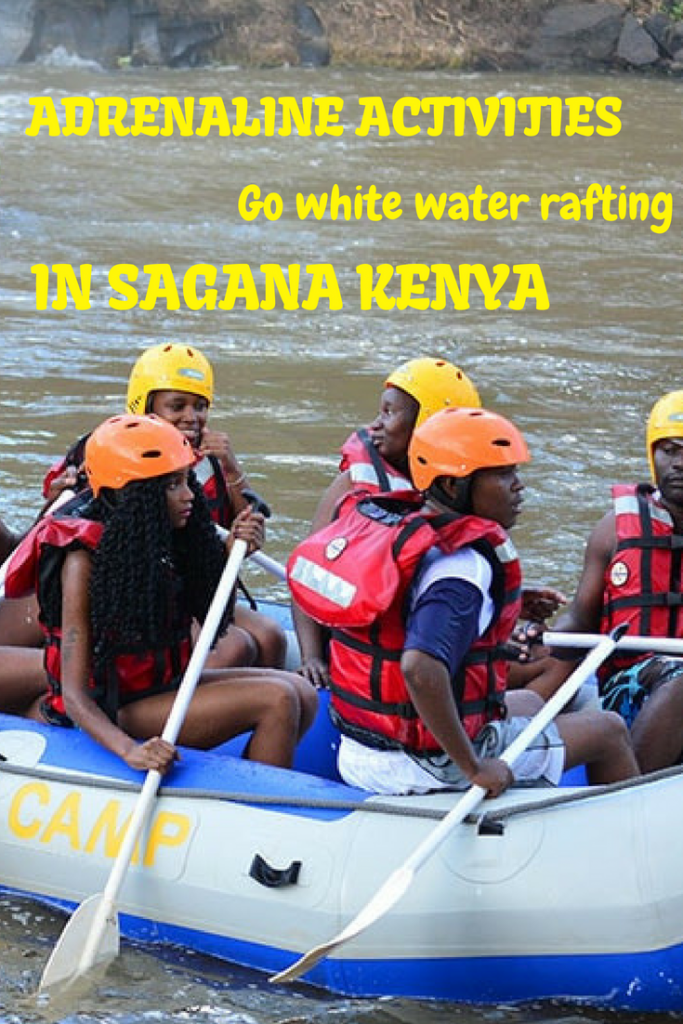 Like Justrioba on Facebook or Instagram for weekly travel updates!