My last budget trip took my travel partner and I through three countries in Eastern Africa. Yes! We travelled overland through Uganda, Rwanda and Burundi. The first part of this post will cover how we traveled from Nairobi to Kigali by road.
 Nairobi to Busia Border
We decided to travel by the night bus. Normally, if I was traveling alone, I would not travel at night. Our tickets cost us Kes 3900 per person for the executive seats which are much comfortable with more than enough leg room.  We left Nairobi at around 5 pm and  10 hours later, we had arrived at the Kenya-Uganda border in Busia. Crossing the Ugandan border should be easy for Kenyan citizens with a passport or the temporary passport except for us it was not. In 2016, the Ugandan government made it a requirement for that any Kenyan citizen crossing the border to Uganda should have a yellow fever certificate. We did not have ours at hand because initially we never needed one to visit Uganda. To cut the long story short, I had taken pictures of my yellow fever certificate on my last trip and this is what I used to save myself, my travel partner was not so lucky and he had to part with KES 1000 to be let in.  Moral of the story is to walk with the damn yellow certificate every time you are traveling.
Kampala and Crossing over to Kigali
We arrived in Kampala at around 10 am, took a short break at the modern coast office and soon we were on our way to Rwanda.  The landscape between Kampala and Rwanda is absolutely stunning and if you are keen enough, you will notice the landscape becoming hilly as if to announce that you are approaching the land of a thousand hills, as Rwanda is fondly known.
We arrived at the Uganda-Rwanda Border, known as Gatuna at 6.30 pm. By now we had spent exactly 24 hours on the road. We got stamped out of Uganda and went to Rwanda immigration department. Now, if you thought our border crossing troubles were over then listen to this, Rwanda has a thorough inspection of the vehicles and people that want to get into their country. They literally ransacked the buses inside out. Not once. but TWICE! In the process,  the immigration officer found out that we had a drone and he led us to the chief immigration officer. Let's call the chief officer Jack. Jack asked us to open the drone casing and when we opened it, the dude jerked back. Going by the look on his face, he was petrified! Now tell me, does this drone look like it can harm anyone? hehe.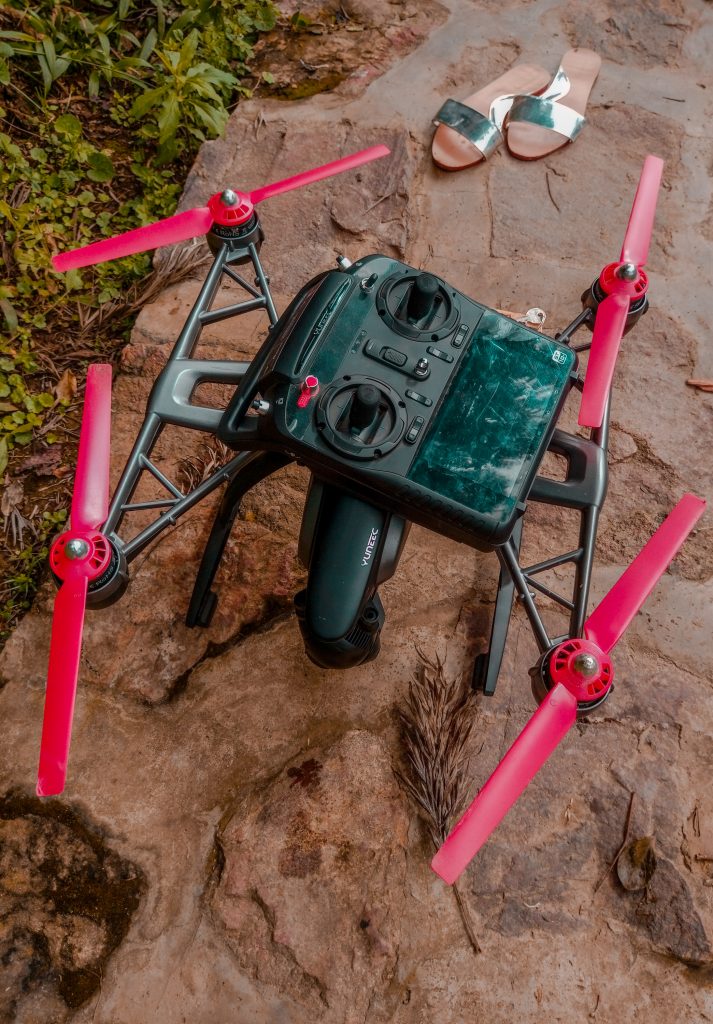 Jack said he was not going to let us into Rwanda with it as drones were restricted. We asked him if drones were illegal in Rwanda to which he said no but he would still not let us in with it. He even had the nerve to ask us to go back to Uganda with it is since they were kind enough to let us in with the drone. Folks, reasoning with that guy was like talking to a rock and we had no choice but to let them impound our drone until we got back.
The journey from Gatuna border to Kigali took us 1.5 hours and I was salty the entire time and a little bit longer I would have turned into salt like Lot's wife.  We arrived in Kigali at 9 pm making it 27 hours since we left Nairobi. In the dark, the electric lights from the residential houses looked like floating stars on Kigali's skyline. Truly, Rwanda is the land of a thousand hills.
We hailed a cab that cost us the equivalent of KES 500 to our hotel. We stayed at  The Retreat Rwanda, a luxury hotel in the heart of Kigali.  The retreat is everything I needed after spending 27 hours on the road. The retreat made me forget the border struggles and I was ready to live my best life in Kigali.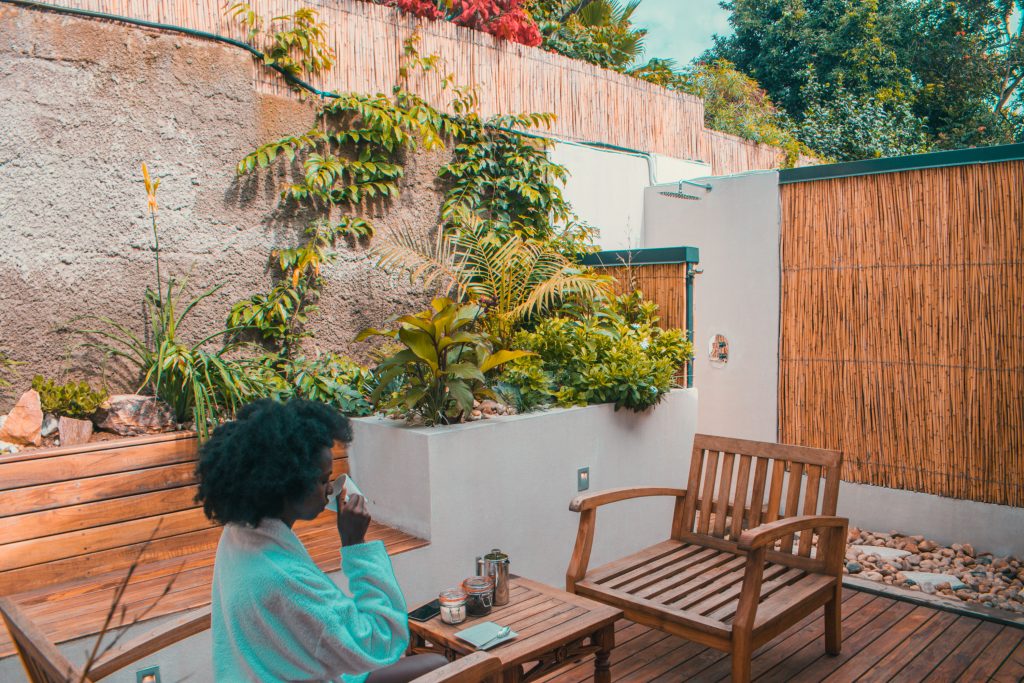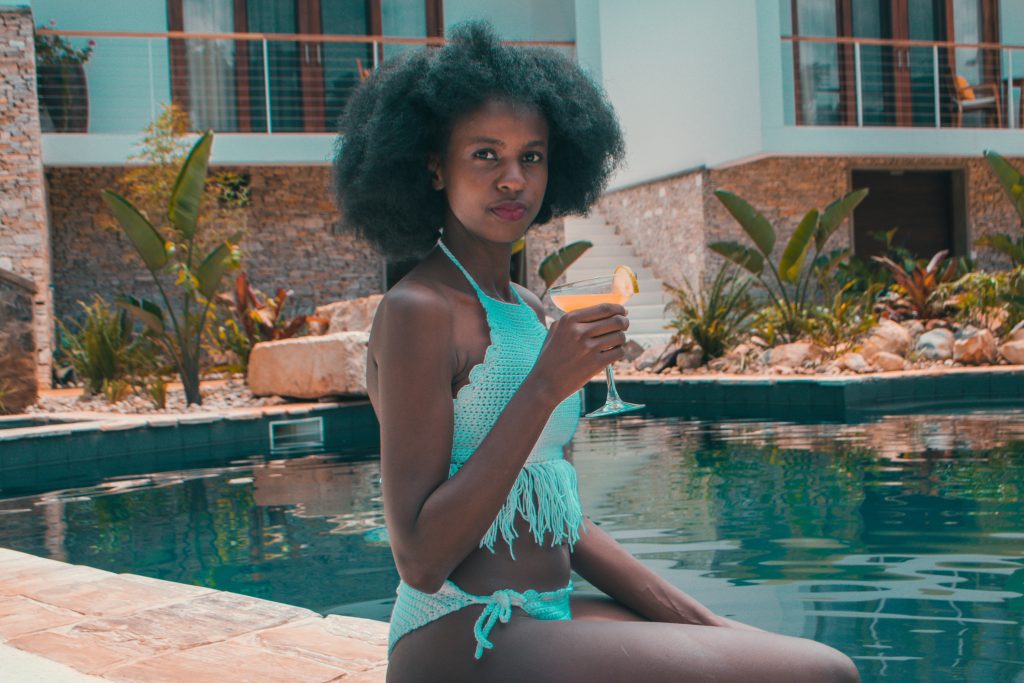 Thinking about taking a road trip to Rwanda from Nairobi, Kenya? Here's everything you need to know.
Getting to Kigali
You can choose to drive yourself or travel by bus. Mash East Africa and modern coast have executive buses that go to Rwanda through Uganda.  A one-way ticket to Kigali from Nairobi should not be more than KES 4,000.
Driving
Ugandans drive on the left like Kenyans and Rwandans drive on the right.  Please note that the traffic police pay special attention to cars with foreign number plates hence it would be good to be aware of of the road rules and adhere by them.
Money
You can change cash at any of the border points. Remember you will be crossing the Kenya-Uganda border at Busia and the Uganda-Rwanda border at Gatuna.  Use the XE Currency Converter app to find out the exchange rates for the day to avoid being scammed.  The best thing about XE currency is that it works even when you are offline.  As for Credit and Debit cards, it's good to alert your bank before you travel. It's also good to have some cash in hand incase the cards do not work. Avoid walking with lots of money though.
Border Crossing & Travel Documents
For Kenyans, crossing these borders is pretty simple as long as you have all the required travel documents and no drone.hehe. Rwanda is visa-free for Kenyans.
The documents that you need include:
Your passport or Temporary passport
A yellow fever certificate (to enter Uganda)
Visa (Kenyans do not need  a visa )
If you are driving yourself, you need car insurance, a log book and in case the car is not yours, you need a valid power of attorney document from the owner of the car that allows you to take the vehicle across the borders.
Travel Insurance
No one will ask you for travel insurance but it is always good to get one.
How long is the journey?
Be prepared to spend at least 27 Hours by bus. It's exhausting. The other option would be to take a break in Uganda before proceeding. If it's any consolation, the views from Uganda through Rwanda are magical. Otherwise, flying is only USD 200 if you book your ticket early enough.
Accommodation
Kigali has a lot of Airbnb options but if you want to stay at a hostel, check out Discover Rwanda Youth Hostel.
Next Post: Affordable things to do in Kigali
Like Justrioba on facebook and instagram for weekly travel updates!