It's a fact that traveling in Africa is difficult and expensive. It's also a fact that traveling outside the African continent with most African passports is an extreme sport because of our "weak" passports. However, these facts have not deterred Africans from traveling and now more than ever, many Africans are traveling both within and outside the continent. This post lists my all-time African travelers from different parts of the continent. These travelers may have different niches and ways of traveling but in one way or another have fueled my passion for adventure.
However, before I list them, I'd like to give a special shout-out to Leo of a Kenyan backpacker for doing a round-up of Top 10 Kenyan travel bloggers. If you are Kenyan, you should check out this post that lists Kenyan travel bloggers doing the damn thing in the travel industry.
In no particular order, here are other travel bloggers in Africa that you may want to add to Leo's list:
1. Linda Matama
Okay, Linda Matama is not a travel blogger but she is my personal fave and I had to include her because she inspires so many people. Linda Matama's travel experiences will blow your mind. Her Instagram feed is full of incredible shots of her adrenaline antics. She has skydived more than once, dangled off a tall tower in Macau, seen the Northern lights in Iceland, swam with sharks at the Bahamas and a whole lot more.
View this post on Instagram
View this post on Instagram
2. Katchie Nzama of Travel With Katchie
Katchie is the brains behind #breakingborders and #Africathroughbeer which goes to shows her deep love for the African continent. True to her words, she has broken borders by traveling to countries in Africa most of us would be unable to point on a map.
In 2017, she spent six months traveling from the Northernmost part of Africa in Tunisia all the way to the Southernmost part of Africa. In total, she has been to 35 African countries, and from the look of things, this trailblazer is not stopping anytime soon.
View this post on Instagram
View this post on Instagram
3. Lee Litumbe of Spirited Pursuit
Lee is a travel influencer. Her photography will have you packing your bags to visit any African destination she has been blessed to capture.
She quit her job in Finance to become a full time solo traveller within Africa. She believes Africans need more Africans to share the African experience and this is what she has been doing by creating content that inspire travel within the African continent.
View this post on Instagram
View this post on Instagram
4. Wamuyu & Dos of Throttle Adventures Kenya
Wamuyu and Dos sold their belongings, quit their jobs and began a world tour in July 2018. The adventurous couple is currently on a three-year world tour on their motorcycles! Every time I think about all they will have to go through when applying for some visas gives me a headache, but this couple is not perturbed. Last I checked they were in Southern Africa and I reckon their world tour will inspire you to travel.
View this post on Instagram
5. Amarachi Ekekwe of Travel with a Pen
I discovered Amarachi's blog, travel with a pen when I was planning a trip to West Africa. Travel with a pen is your go-to site for a detailed experience of Nigeria and some West African countries.
Amarachi is a fantastic writer, and she narrates both the up and downs of traveling in Africa. Her best experiences have been paragliding off the table mountain in South Africa and going on a hot air balloon ride at the Serengeti.
View this post on Instagram
View this post on Instagram
6.Oluwakemi Loriade of Lorikemi.com
Oluwakemi is another traveler that has been to more than 20 African  countries and is focused on visiting all recognized and independent countries in Africa. Her blog has some solid career advice.
She hopes to visit 54 countries before the age of 54 hence the #54before54. I believe she will travel to all 54 states in Africa way before she hits 54!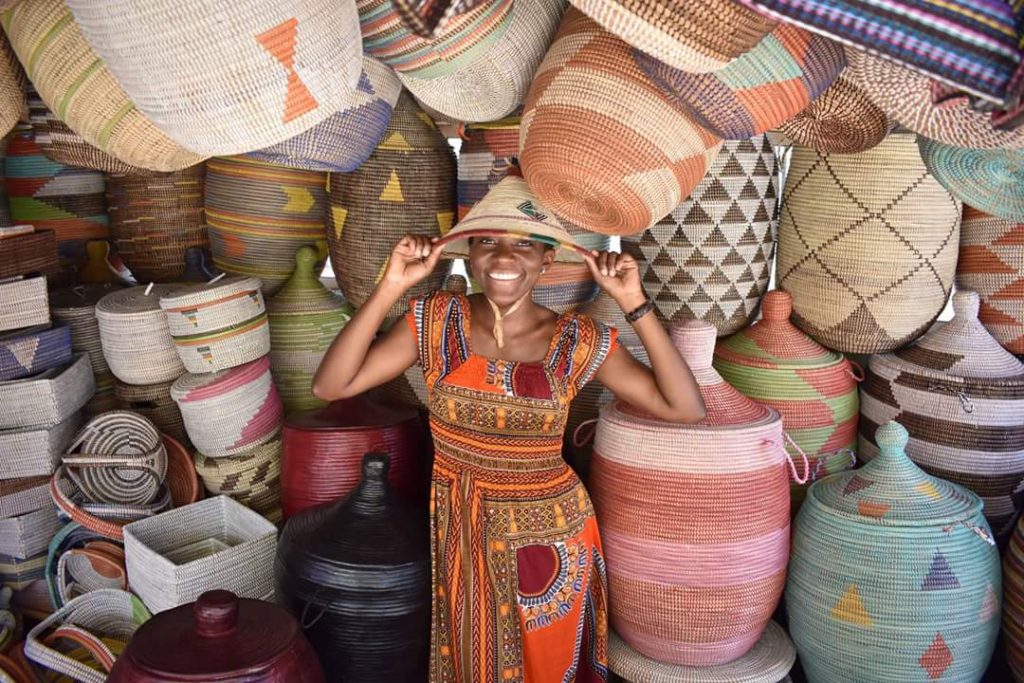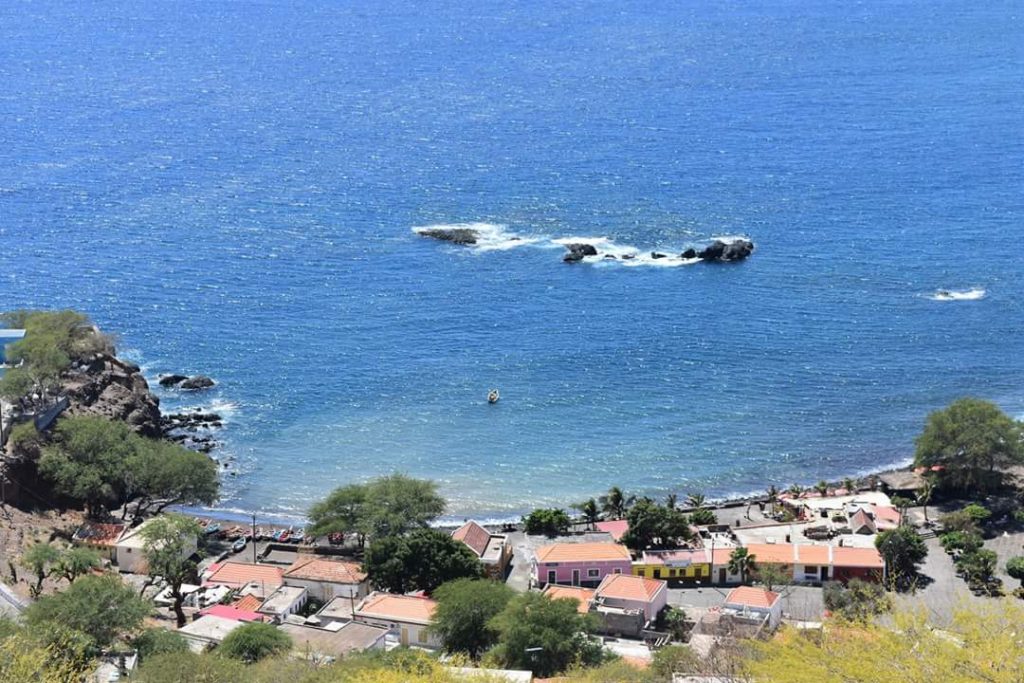 7.  Ann Wanjiku of Yogieonthemove
Ann Wanjiku is a yoga teacher and travel blogger that went from no passport in 2015 to 19 countries in 2018. If that does not inspire you to travel, then I don't know what will. She has gone backpacking in India for months, traveled from South Africa to Kenya through a couple of African countries by road and hopscotched Europe all on an African passport.
View this post on Instagram
View this post on Instagram
8. Funmi of FunmiOyatogun.com
Funmi is  one of the most adventurous travellers I know. She is also the brains behind the fun maps that you might have seen going viral on twitter.
She is also an entrepreneur and runs TVP Adventures. Funmi has demystified travel in Nigeria and other African countries under #mybudgetAfrica through her twitter threads that always go viral. If you are not following her on twitter, you are missing out because she shares weekly travel gems.
She loves nature and hiking which is why she recently conquered Mount Kenya and went gorilla trekking in Rwanda and. She is currently preparing to hike Mount Kilimanjaro in Tanzania.
View this post on Instagram
View this post on Instagram
9. Neema Jodie of the Bongolese.com
Neema is a kick-ass travel and documentary photographer. She knows how to capture the emotions of her subjects. She describes herself as the African visual storyteller, and I agree. Her work is impeccable!
View this post on Instagram
View this post on Instagram
10. The Kenyan Camper
This Kenyan started traveling way before people started stunting for Instagram and Facebook. This is when you know his passion for travel is deep-seated. His blog has a wealth of information and captivating pictures that will inspire you to travel to Kenya.
View this post on Instagram
View this post on Instagram
11. Farirai Sanyika of Gophari.com
Fari is a certified travel specialist that runs Gophari.com. Looking at her blog and well-curated Instagram page, you won't believe she spends her days in overalls and hard hats working as a chemical engineer! She is the ultimate work-life balance goals. Want to find out how she does it? Head over to her blog!
View this post on Instagram
View this post on Instagram
12. Bonita of Bonita on Safari
Bonita is an award winning travel writer. She is also a fantastic photographer that advocates for solo travel. Bonita is always on the road. One minute you are talking to her the next minute she has flown to Maasai Mara and back. Her tales are authentic as she dives into the culture of the places that she visits. She also reviews luxury hotels so be sure to check out her blog for fantastic hotel deals. It goes without saying, her blog is a wealth of information and she inspires a lot of us to travel.
View this post on Instagram
View this post on Instagram
13. Rita of A Kenyan Nomad
Rita is the brains behind a Kenyan Nomad. She has been blogging for a few years now and you can bet you will find gems on her blog. Last I checked Rita was living her best life in Senegal. Check out her blog as she highlights festivals in Africa, destinations and hotels!
View this post on Instagram
View this post on Instagram
14. Margaret Of The Ajala Bug
I discovered the Ajala Bug through another travel blogger and I'm glad I did because is changing the African narrative by highlighting Africa's beauty.
Check her blog out if you plan to travel to West Africa especially Nigeria.
View this post on Instagram
View this post on Instagram
15. Karen Kana of Chocolaty Prints
Lastly but not least is Karen Kana. She is an African blogger that focuses on her two homes Rwanda and Uganda. She has an adventurous soul as you will see her bungee jumping and white water rafting on the Nile. Her Instagram feed highlights the green that is Uganda and Rwanda. Trust to be exposed to a side of these countries you have never seen.
View this post on Instagram
View this post on Instagram
And, if you are reading my blog for the first time-be sure to fall in love with JustRioba too! (A Shameless plug)
On my blog, you can expect my personal travel experiences as well as travel guides to African destinations. I have also been featured on BBC, Forbidden Magic and contributed to Visiter L'Afrique.
So, what do you think the list of my favorite African travel bloggers?
Did I forget to mention your favourite African travel blogger?
Let me know.