I am convinced that Lake Victoria Safari Village in Mbita, Nyanza Province has the best sunsets ever.  Mbita is one of Kenya's least visited region for some reason. Infact, I conducted a poll on my Instagram  to find out how many Kenyans had been to Mbita and I was not shocked that at least 90% of Kenyans that took part in the pool have never been to Mbita.
I have been to Nyanza Province several times but never to Mbita. During my most recent trip, a fellow traveler, a Kenyan Nomad and I visited Mbita.  If you love traveling, make a point to visit Mbita because other than being a hidden gem, it's less touristy for now.  You will not believe how beautiful Lake Victoria looks from that part of Kenya. It's like a different the Lake from the Lake that is full of hyacinth in Kisumu.
I had never heard of Lake Victoria Safari Village, but upon seeing the pictures of the place online, I knew I had to experience it on my own.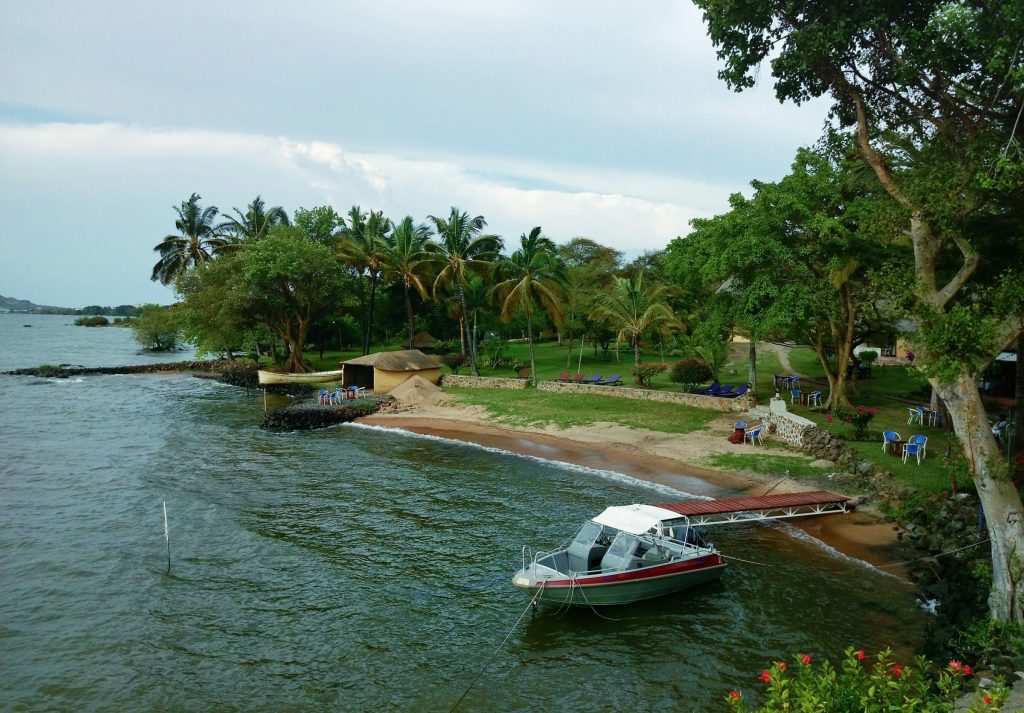 Lake Victoria Safari Village is located right on the shores of Lake Victoria, and it is not a luxury hotel hence suited to those that are on a budget. It looks like an elegant village made up of captivating orthodox huts perfectly thatched with papyrus reeds.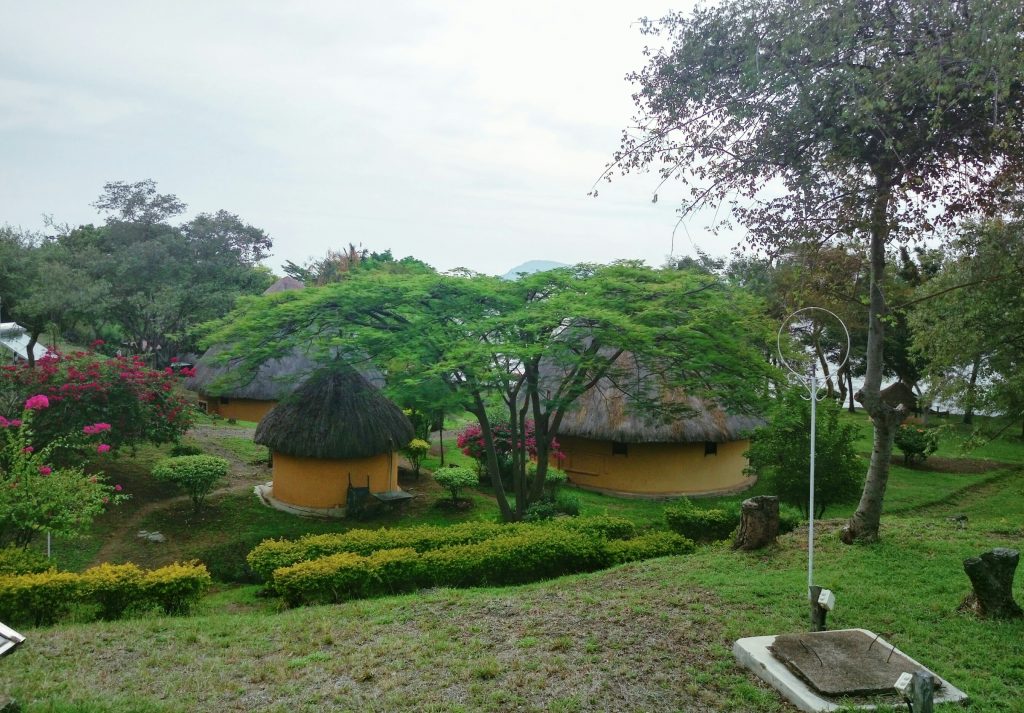 Our room was comfortable with a fantastic finish. It was a double ensuite room but there are single and family rooms as well depending on someone's preference.
The best part is that there are furnished safari tents for those wishing to stay in a tent as well as camping grounds should you want to camp and still get the experience of staying at Lake Victoria Safari Village.
Things to do in Lake Victoria Safari Village
Relax by swimming in the cool balmy waters of Lake Victoria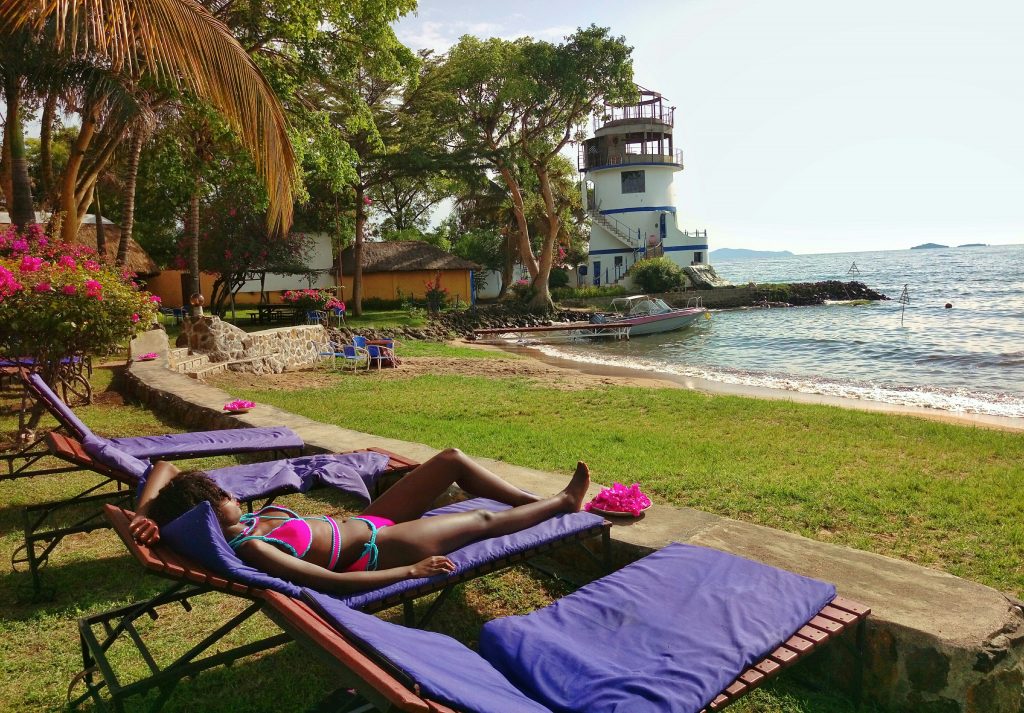 Take a boat ride to explore the several islands that surround the Lake. Some of these Islands include Takawiri, mfangano and the twin bird Islands.
Explore Mbita, take your time to immerse into the daily life of people in Mbita. Most of them are from the Abasuba community. Ask questions, talk to people, and get to know their culture. After all, isn't that what traveling is all about?
Enjoy the most beautiful sunsets ever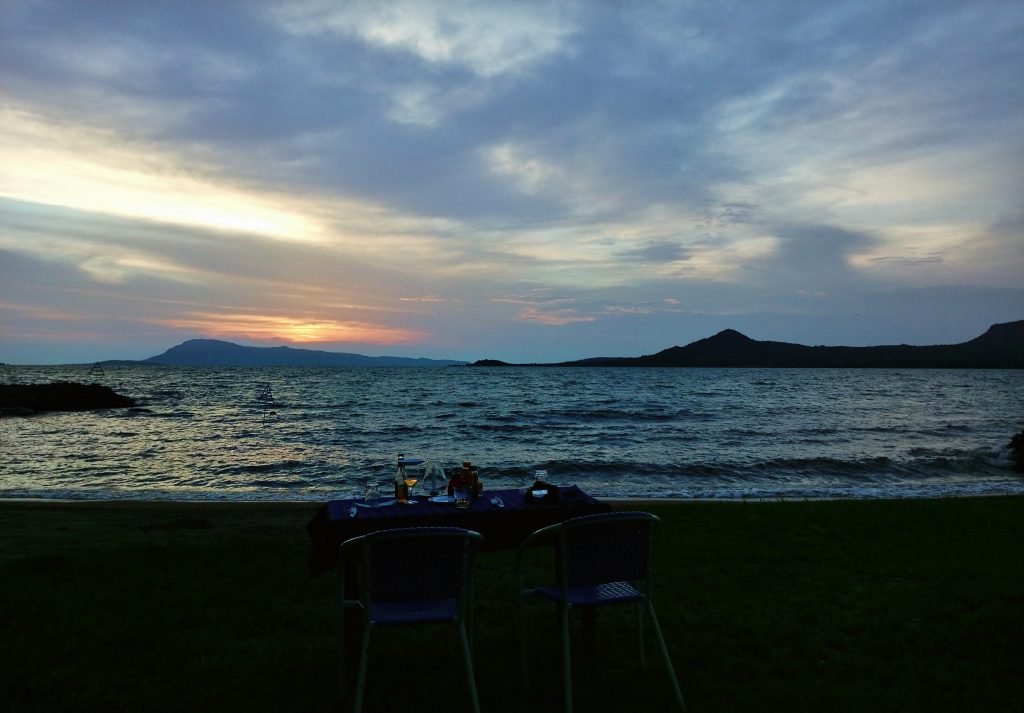 Accessing Lake Victoria Safari Village from Nairobi
Unless you choose to drive yourself, there are two other ways of getting to Mbita. You can take the guardian bus. Currently, it's the only bus company that goes straight to Mbita. It's at least 8 hours to Mbita from Nairobi by bus. A ticket will cost you 8 USD one way. Find the buses at Railways, Nairobi.
The other way is to fly from Nairobi to Kisumu. Jambo Jet and Silverstone fly to Kisumu. Or you can fly to Homabay with fly 540. From either Kisumu or Homabay, you will then get a taxi straight to Lake Victoria Safari Village or use public transport to Mbita town, then get a taxi or motorbike to Lake Victoria Safari Village.
If you book early enough maybe a week or two weeks in advance, a flight to Kisumu will cost you not more than 50 USD one way.
 Means of Transport 
I did not see any matatus in Mbita so you can choose to use taxis or motorbikes when moving around.
For more information on Lake Victoria Safari Village, please drop an email at safarivillage@safarikenya.net.
What do you think of this little paradise in Mbita?
Interested in staying at Lake Victoria Safari Village? Contact the owner safarivillage@safarikenya.net
Below is a video of my stay at Lake Victoria Safari Village.
Like Justrioba on here or subscribe to my youtube channel for weekly travel videos!