After living my best life in Malawi and meeting incredible people along the way. It was time for me to head to Lusaka, Zambia.  Turns out you can only access Zambia from Malawi via  Lilongwe and I was lucky enough I met a police officer that hitched a ride for me seeing Malawi's public transport is sh*t. It would have taken me the entire day to get to Lilongwe.  I was in a foul mood that morning and it was obvious I was sad to leave
Cape Maclear.
After three hours, we arrived in Lilongwe and soon I was on my way to Zambia by road.
The bus arrived in Lusaka at around noon and I was excited to be here you wouldn't believe this was the same girl that almost cried when she left Malawi. I alighted and realized I could not go anywhere without asking for directions and one guy offered to help me to which I respectfully declined. According to my judgment, he came across as rough. A second, more charming guy offered to help and I agreed. He first took me to an MTN shop, got me a sim card before hailing a cab that took me to
Lusaka backpackers
. On our way to get the cab, we met the first guy, turns out the two are friends.  It was evident he was offended I said no to him and yes to his friend. Big deal. Huh? Anyway, the thing with solo travelling is that at some point you will have to depend on the kindness of strangers, you will place your faith in someone you've never met and hope to be fine. The second guy seemed friendlier and I choose to accept his help. The ride to the hostel was short but in those few minutes, I fell in love with the flaming red flamboyant trees that lined the streets of Lusaka. Later, I would find out this trees would change colours depending on the seasons. Now that it was summer, the trees were red in colour, soon they would turn purple. Lusaka looked absolutely stunning. I only had 48 hours and this is what I choose to do and see:
Walk around the suburbs of Lusaka
I started by talking therapeutic long walks in the suburbs near hostel taking in the beauty of the town that was dressed in the red trees. Lusaka seemed like a sexy lady in red.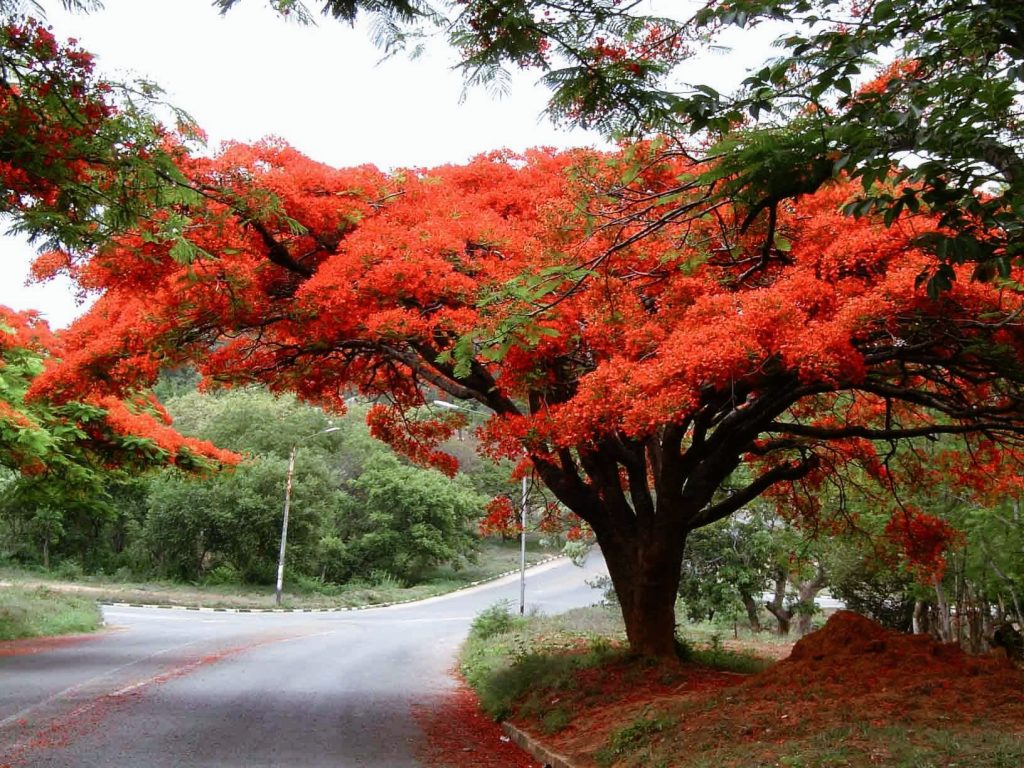 A visit to Kabwata Cultural Centre
 It's a few minutes drive from the capital. They have a variety of nice fabrics and unique crafts that would impress those that are visiting Africa for the first time. The items sold tend to be similar no matter where you explore in Africa. I was there for an hour, walking around from hut to hut and dealing with vendors that would push me to buy the products but I would decline their invitation politely. As always, should you decide to purchase some stuff, BARGAIN!
A visit to Lilayi Elephant Nursery
The nursery takes good care of baby elephants/calfs and by visiting, you are supporting the organization that genuinely cares for the calves.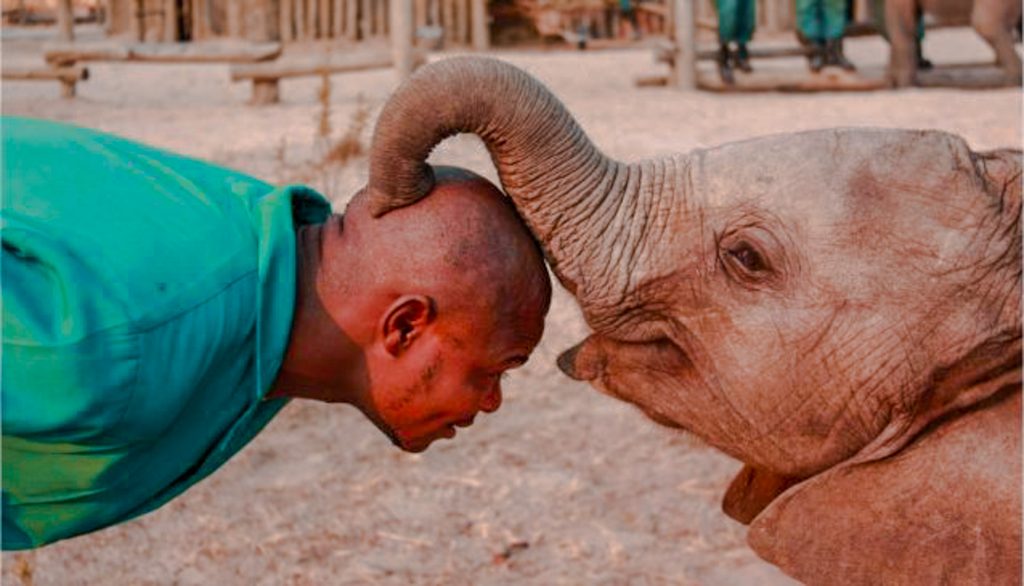 Relax on Lake Kariba, Siavonga
If you are a hardcore explorer, you could use one of your days to take a day trip to Lake Kariba in Siavonga. Siavonga is 100KMs from Lusaka and it's possible to do a day trip.  Lake Kariba is stunning with options for swimming, fishing and watching sunsets with Zambia's local beer called mosi in hand.
 Game drive at Lusaka National park
I usually feel like I have done enough game drives at home so I do not take interest in them when I visit other countries. However, if you have a different opinion, then there's a national park in Lusaka. You have to book a car to take you there as there are not public vehicles that head that way.
Eat Nshima and Beef
Nshima,the equivalent of what is known as Ugali in Kenya is Zambia's staple food. The only difference is that the nshima is softer compared to the Kenyan one.  Accompany nshima with beef stew or chicken stew.
 Hangout with locals
 As I was travelling solo, I decided to meet locals. Most Zambians speak English but they also speak their local language, Nyanja and Bemba. Nyanja is similar to the Chewa language spoken in Malawi. I learnt a few words in both languages which I have long forgotten. Haha!
Sundowners/Nights out in Lusaka
Nights out in Lusaka cannot be compared to the wild nights I have seen in Kampala and Nairobi but it's worth checking out. Enjoy a night out over a mosi and dance the night away.
I got sundowners at cloud 9 rooftop bar at Protea hotel by Marriott and it had views for days, I even managed to get sunset shots from the bar. I also passed by Sky Bar and luckily for me, there was an event going on and  I got to meet Roberto the artist! If I were 14, I could have asked for an autograph.
Game Drive at Chaminuka Lodge
Chaminuka lodge is a game reserve located about 45 minutes from Kenneth Kaunda International Airport. The game drive package comes with fishing, swimming, birdwatching, boat rides, swimming, horse rides and a buffet lunch.
Cruise on River Kafue
Where to stay
I stayed at
Lusaka backpackers,
it's a decent place where solo travellers can meet fellow backpackers.
After 48 hours that enabled me to visit most of the places I mentioned above, it was time for me to travel to Zambia's main tourist attraction that is Livingstone.
Soon, I took a bus to Livingstone. Find out what I was up to in the next post
Here's a video of my very own Lusaka Travel Diary!