These are some of the reactions I got from Kenyan netizens after sharing this photo of me at the Nyege Nyege festival.
Photobombed by river Nile at #NyegeNyegeFestival#nyegenyege
Day one was 🔥 pic.twitter.com/qEqsh0PCNW

— Winnie Rioba 🌍 (@justrioba) September 7, 2018
'Unaenda kutoa nyege ama kutolewa?"
'Should I copy the KFCB Boss?'
'Sprinkles holy water on you."
"The name of the festival is Nyege Nyege? And you wonder why they tried to have it banned?"
You see, the term nyege has a sexual connotation in Kenya, but in Uganda, nyege nyege means merely shaking in excitement. Okay. Maybe I should rephrase that. It translates to a strong urge to dance.
#1 What is Nyege Nyege festival?
It's an international four-day music festival held at the Nile Discovery Beach Resort in Jinja. Other than the last time I was in the UAE, I do not think I have seen so many white people in one place. Oh wait, the Alchemist bar comes pretty close. I attended the festival from 6-9th September 2018; the event had five stages and performances from over 200 artists! To access one of the performance stages would require a ride across the River Nile.
Everything about Nyege Nyege screamed par excellence. The multi-talented DJs that had me dancing to hip-hop, Caribbean and African music till my feet hurt.The 200+ artists at the fest performed with unmatched energy. The excellent service that the food vendors delivered although I mostly ate Rolex (Rolex is food in Uganda) and drank flavoured waragi. The numerous creative artists that I had the privilege of meeting.  Folks, I saw Kitenge braids for the first time in my life. The Africans that raised their flag high proudly declaring their nationality and of course the festival's MCs who kept interrupting the music to yell "ARE YOU READY FOR NYEGE NYEGE?"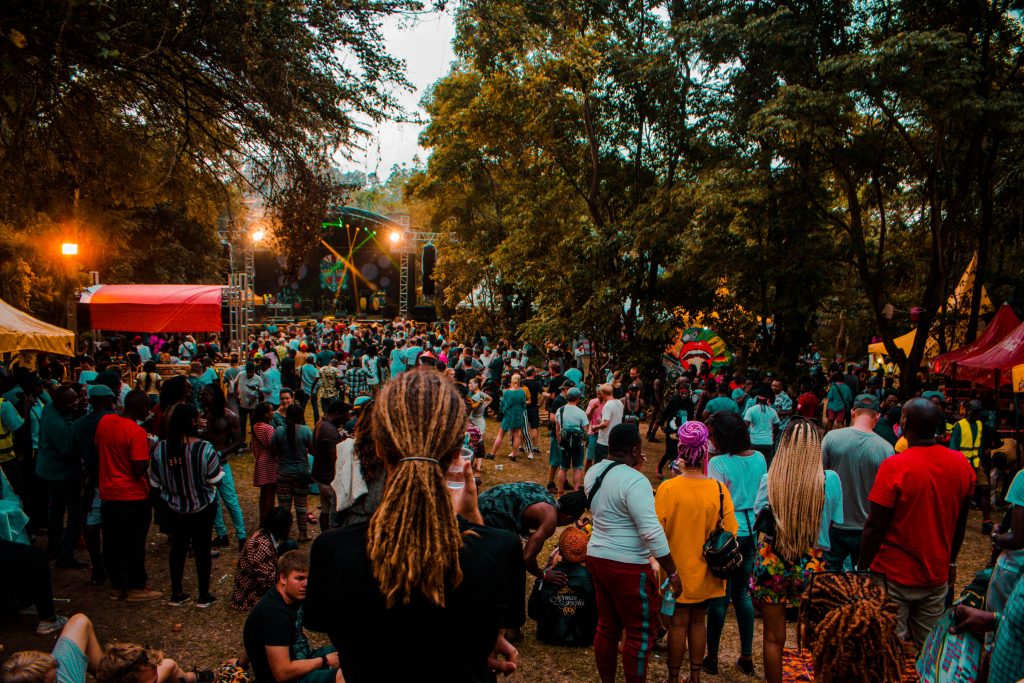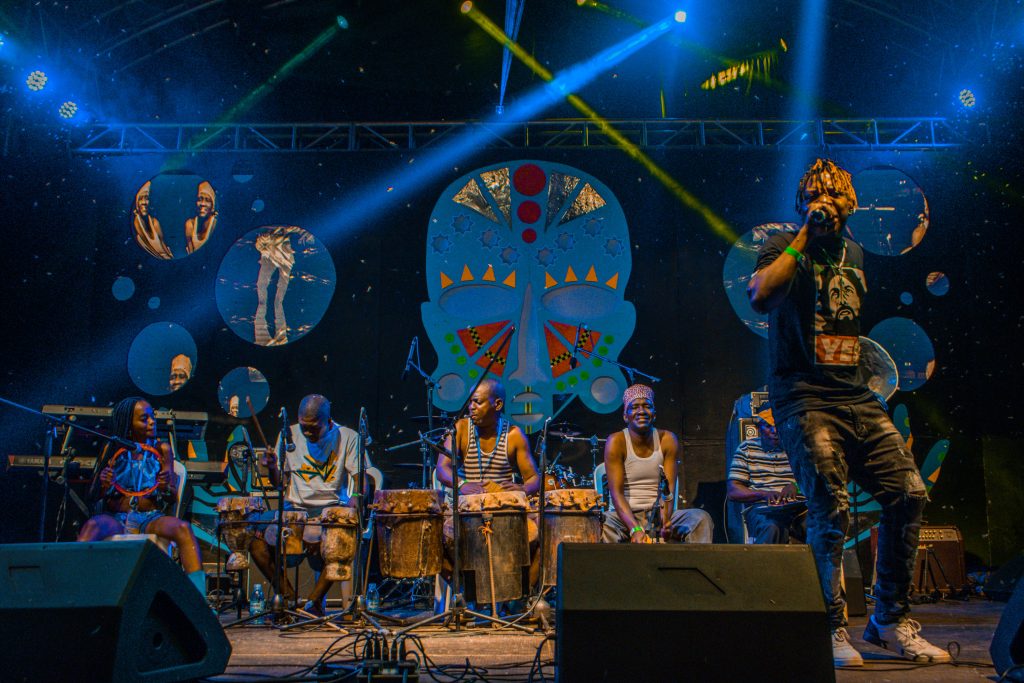 #2 Tickets
I purchased my ticket on mookh.com. The four day ticket cost 40 USD.
#3 Accommodation
When deciding, remember the earlier you book, the better. Also, it rains in September, and although it did not rain when I attended, it might rain when you do.
There are several camping spots at the venue, and most people choose to camp within. However, if you hate camping, there are several accommodation options in Jinja. I stayed at a hotel along bridge way street which hosts a lot of hotels and hostels.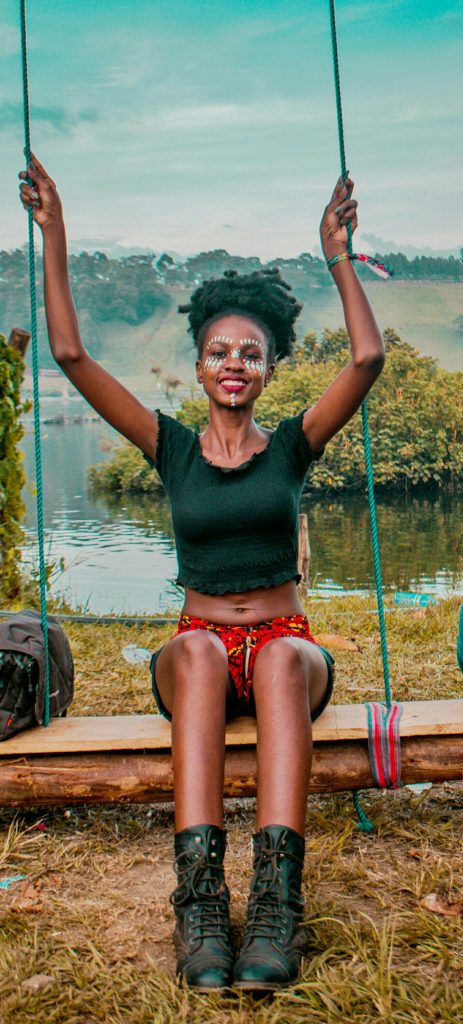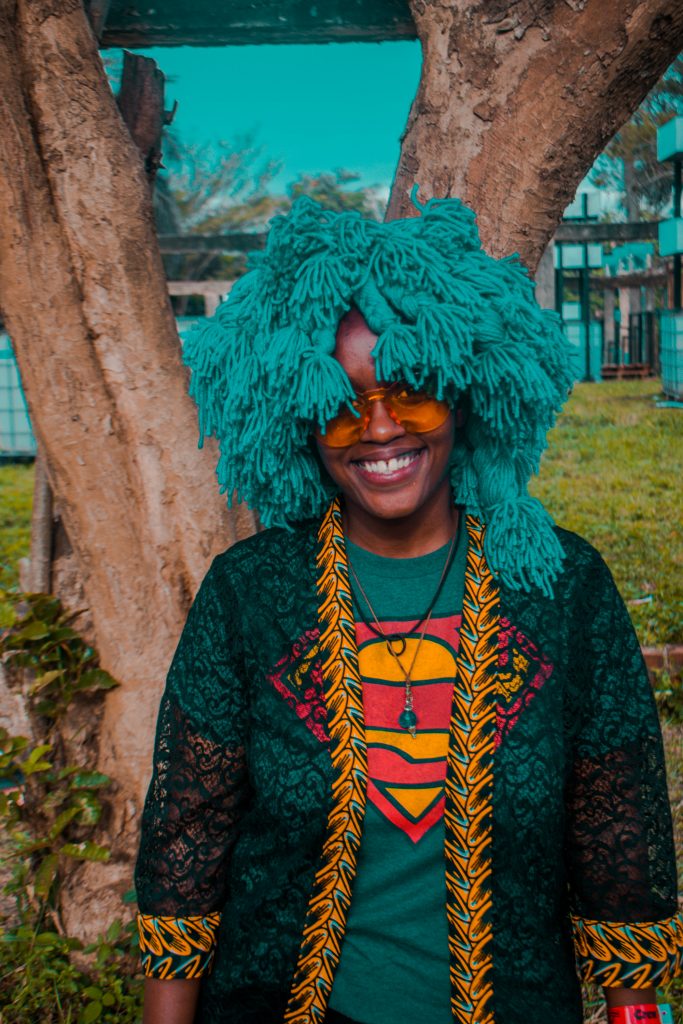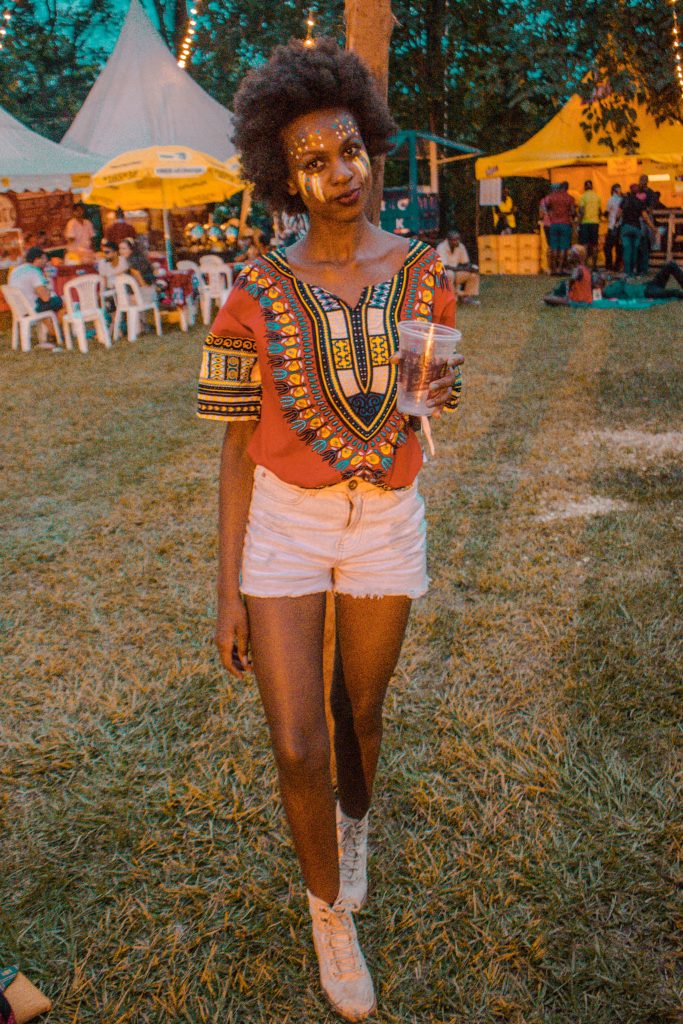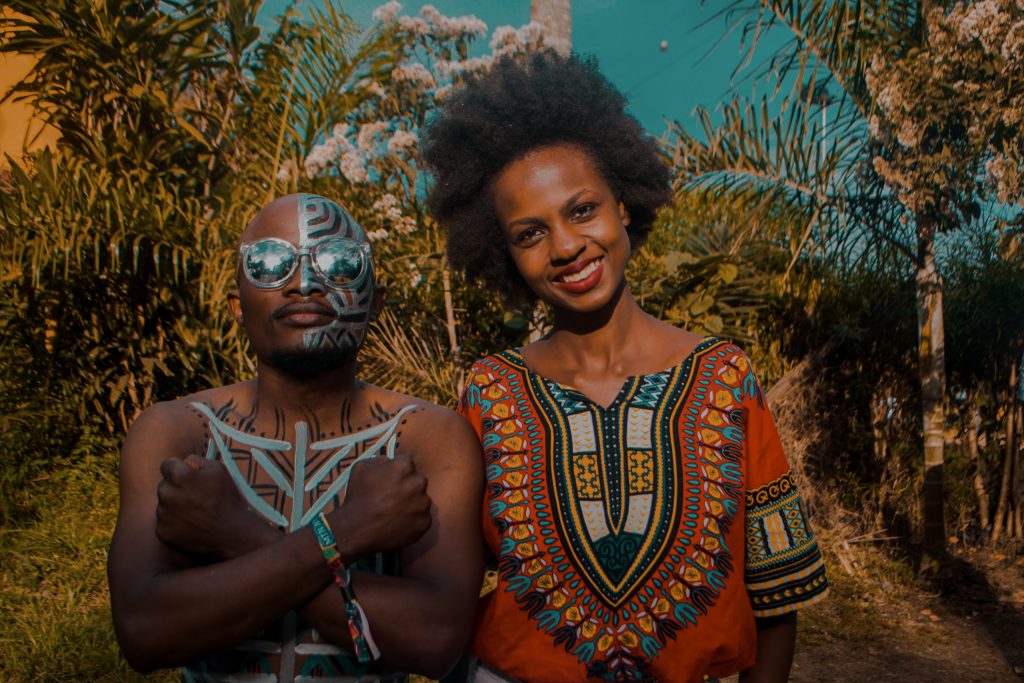 #4 Transport
You can rent a car, use taxi apps like uber and taxify or use motorbikes. Find out the rates in advance. In my case, I asked the hotel manager.
Remember to stick to one driver because you will be leaving the event late at night and you want to avoid the hustle of looking for transport on your way back to the hotel.
#5 Food & Drinks
Food and drinks were incredibly cheap. I promise you won't eat anything beyond 3 USD dollars and I'm talking about well-made chicken, pork and Rolex. You can opt to eat at the food vendors outside the venue at an even lower price. As for drinks I mostly took Ugandan beer and flavored Waragi which cost 80 cents and 7 USD respectively. You can carry your alcohol to the event.
There is a space dedicated to food vendors so you can have a mini picnic in the middle because there have few seats. Bring a Maasai shuka if you mind sitting on the grass.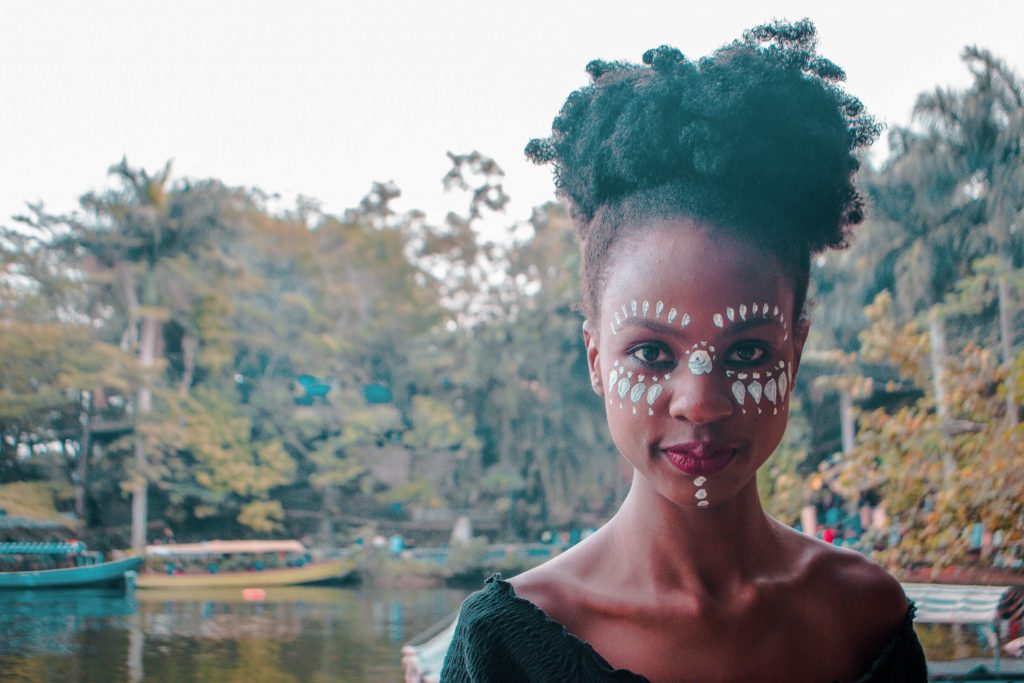 #6 Other things to note
Uganda is visa-free for Kenyans. Carry your yellow fever certificate and passport.
Uganda has social media tax in case you plan to use a sim card.
Several people offer face painting services. Make sure you are working with a professional, not a nincompoop that will use whitewash or house paint on your face
The only thing that I didn't like about the event? They played the same music for four days and the fact  I had a hard time finding bathrooms at the venue.
Are you interested in the ultimate packing guide to Nyege Nyege Festival? Subscribe on my blog below and you'll receive an email with a download link shortly.