Zanzibar is an island found in Tanzania, East Africa. The island is home to stunning beaches along the bluest parts of the Indian ocean. I traveled to Zanzibar in Late September. It was pretty hot and humid . I would frequently complain about the heat until I was made to understand that I was lucky to visit in September. WHAT?! How I am lucky when there are sweaty people everywhere? It's said the best time to visit is between July and October when it's much cooler.
I remember when I arrived at the seaport in Zanzibar; I was in the dress below. One of the immigration officers summoned me and after we exchanged greetings. He started making small talk while gawking at my legs which made me feel awkward. I was wondering whether my legs had turned into tree stumps. I know I have fat legs, but come on, I do not think the ferry ride would have made them any fatter or did they get a little bit thicker? I have this belief that all the food I eat goes straight to my hair and my ever pregnant cheeks and not my legs.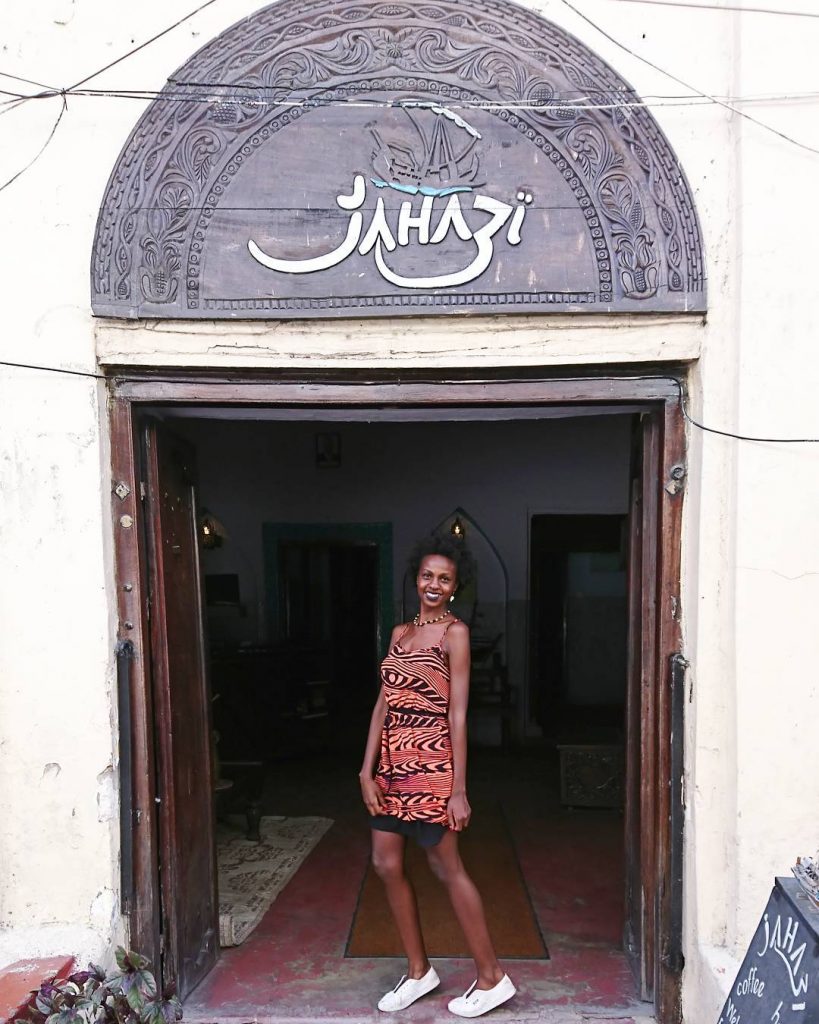 Later on, my friends told me that the officer stopped me because I was showing too much skin and I argued that it was not the case because he would have told me straight to my face. I held firmly to my belief until we got to stone town and some middle-aged lady told her friend "Huyu lazima awe si wa hapa. Itabidi tuanze kuwauzia leso jameni." Which translates to "She is certainly not from here. We need to start selling layers to them to cover up". I was shocked. You can imagine by now I noticed that everyone was looking at me. You know how everyone stares at you when you walk into church late? Now, imagine worse looks.
Ladies and gents (if there is any reading this), that was my welcome to Zanzibar. I learned the hard way Zanzibar is a Muslim state, and if you are going to be roaming in public spaces and mingling with locals, you will have to cover up. The next time we went to stone town, I was not about to take any chances, I covered everything up complete with a mini tiara. Hehe.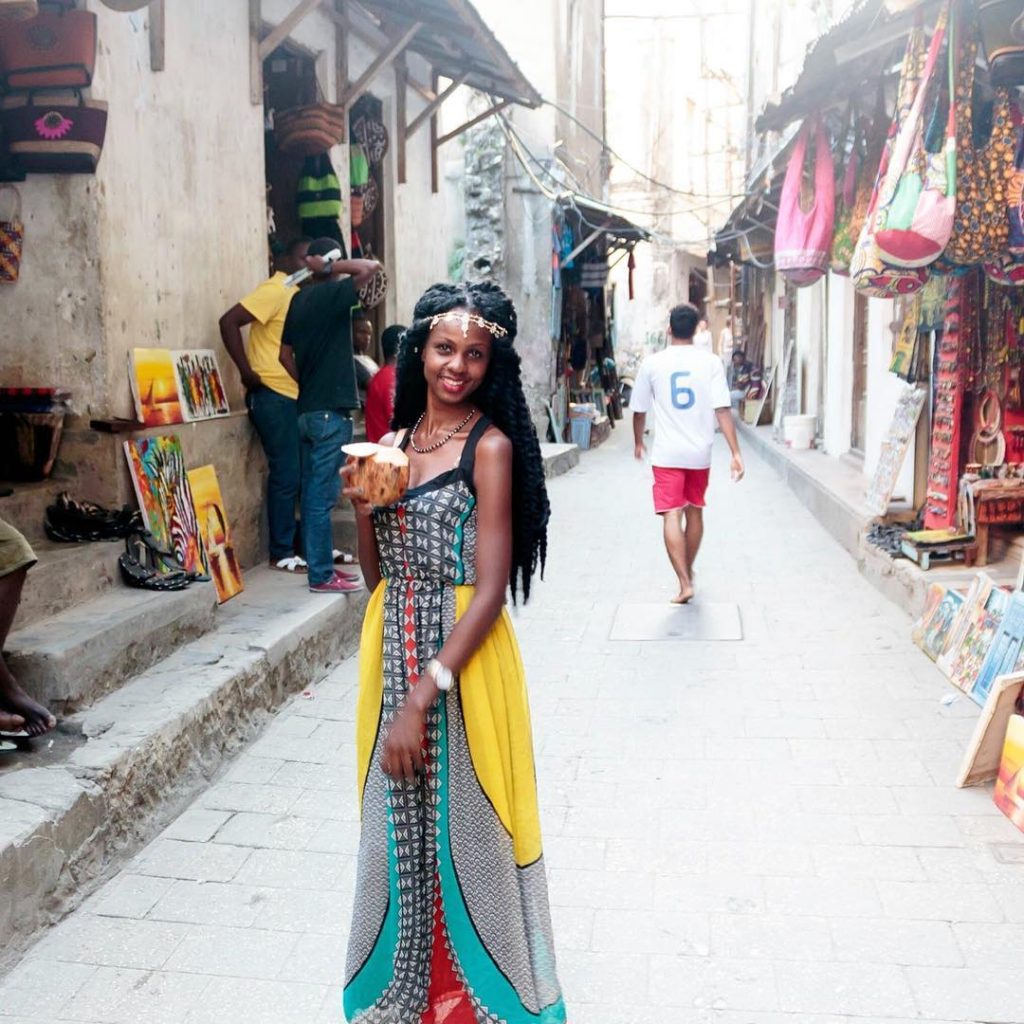 However, you can still rock your cute fancy outfits at the beach or within the confines of your hotel.
Catch up: Things to do in Tanzania.
Here's what I wore in Zanzibar for inspiration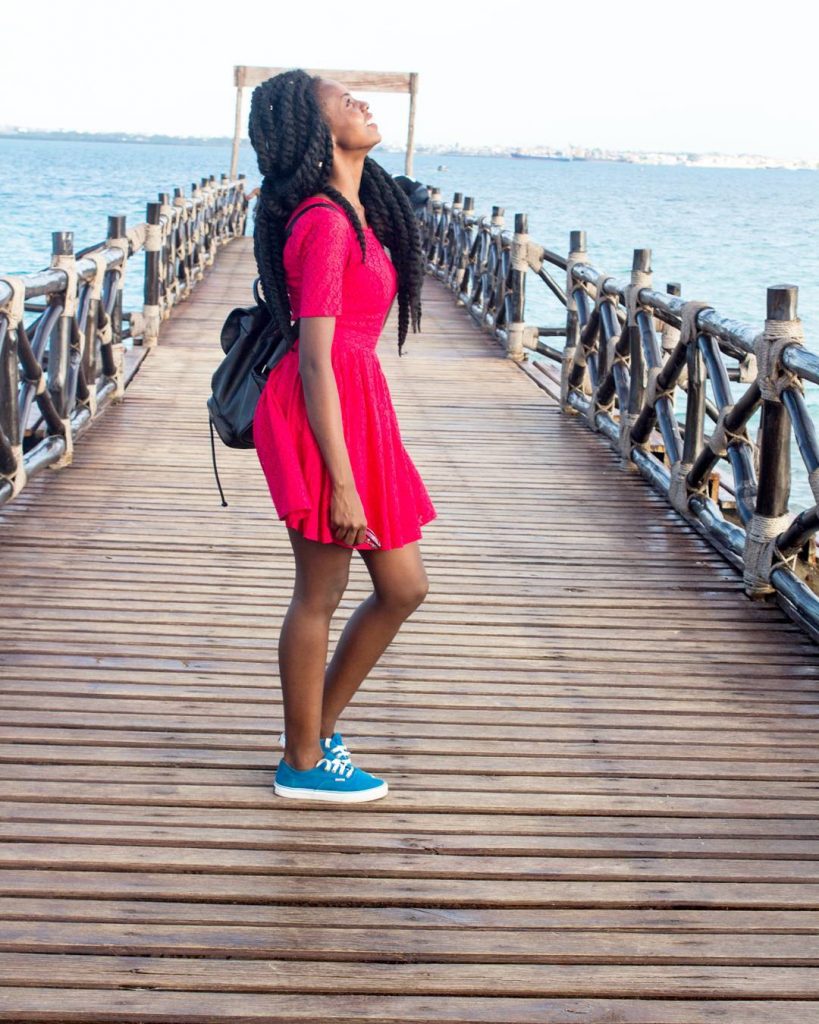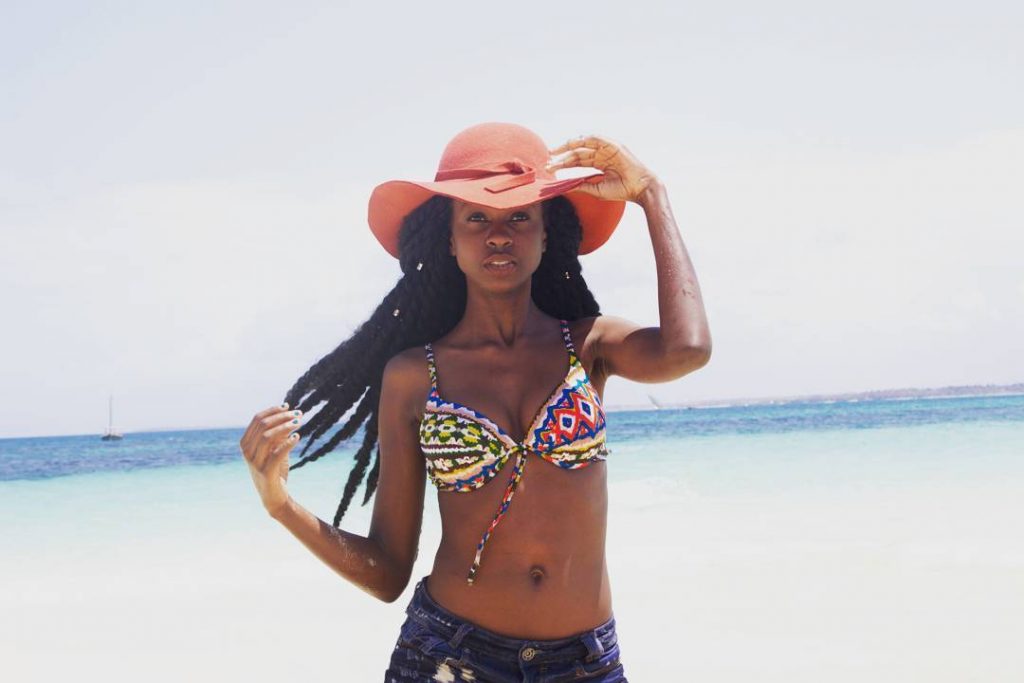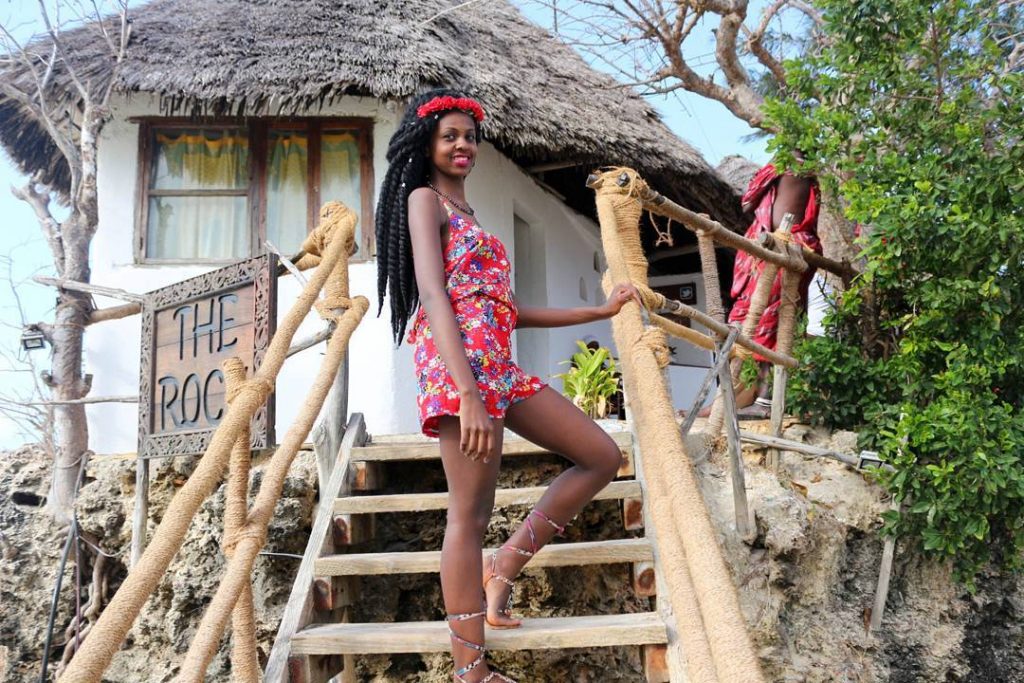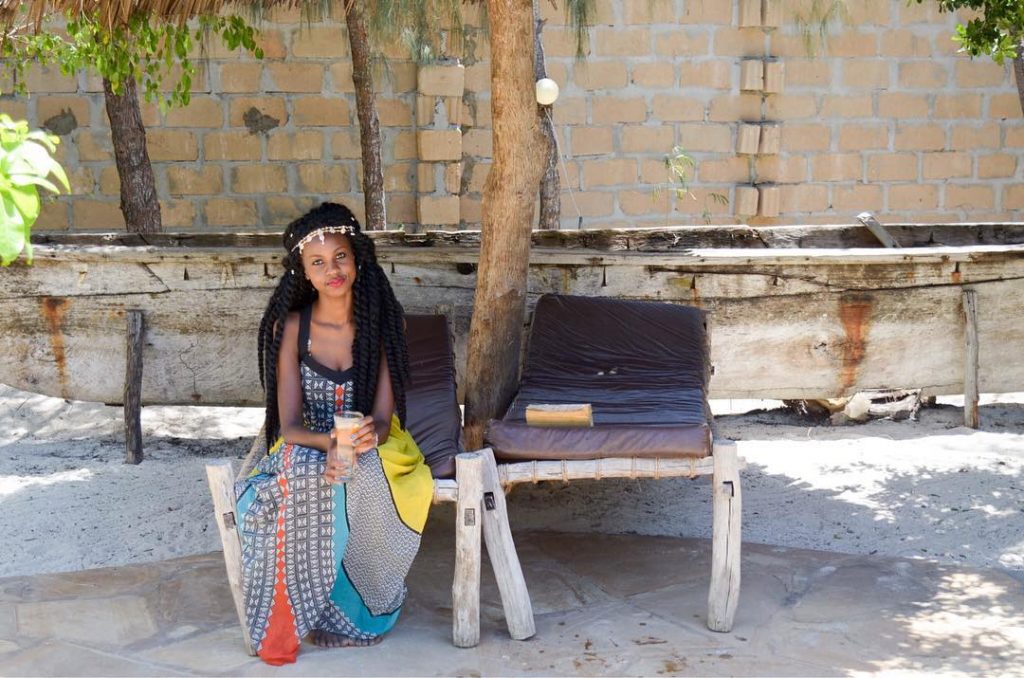 When packing, remember, Zanzibar is hot and humid, so please pack light. Wear bright colors mainly because black absorbs heat.
I thrifted these outfits at the Toi Market in Adams, each for under 1000 KES. 
Here's are some of the things you must not forget:
Sunscreen SPF 50+
Wet wipes & pocket tissues
Sunglasses
Wide brim hat
Bikini/Swimming costume
Slippers
Sandals (2 pairs)
Beach cover up or Kaftan
Beach bag
Long maxi dresses/skirts (2)
Headscarves
Light yoga pants
A poncho in case it gets cold.
Will you be staying at a hostel? Here's a list of 16 things you must pack
If you loved this post, feel free to share it with your friends.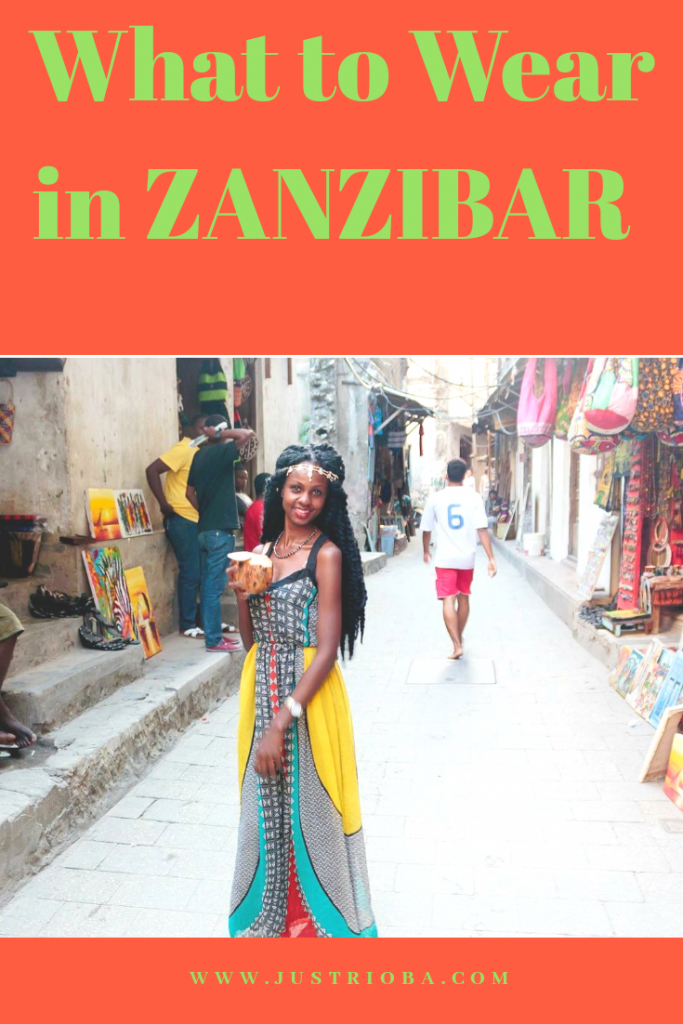 Check out my Instagram or Facebook for more travel inspiration.