You probably worked overtime, carried packed lunch to work and made other significant sacrifices to save up for a trip only for you to end up with bad experiences? Thank God we are living in 2019 the year of essential and free travel apps meaning you are only an app away to make a sound decision on which airlines to avoid, which hotels to choose, attractions you may prefer and so on. These free apps have thousands of travelers sharing their reviews and experiences so if you end up in a mediocre situation, then it's all on you.
Here are 20 free and essential travel apps that you need when on the road:
BOOKING FLIGHTS
Plane tickets will most likely be the most expensive item on your budget. I tend to book my return ticket at least three months in advance. Trust me; this is when most flights are cheap. As I mostly travel on a budget, I tend to look for the cheapest flights and these free travels apps come in handy when sourcing for affordable yet comfortable flights:
1. Sky scanner
If you have been reading this blog for a while then you know Sky scanner is my favorite tool. This app will give highlight the cheapest times of the month to fly. In addition, there is this everywhere feature that will allow you to search practically everywhere from your point of departure. If you want to travel and you have no specific place in mind this tool will come in handy.
With skyscanner, you are bound to get a flight that suits your budget if you are not destination specific. Once you spot a flight on skyscanner, I recommend going ahead and booking directly with the airline as opposed to the suggested online agents. You should use the agents if and only if you have used them before. Booking directly with the airline is your best bet.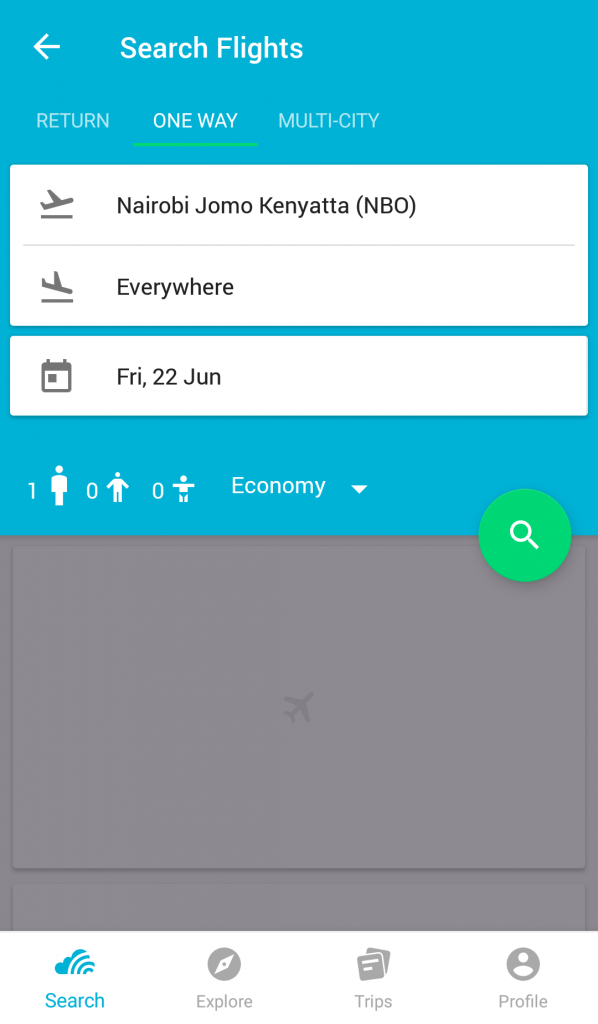 2. Travel Start
I know I have said not to trust online travel agents except the ones you have used before. I have booked a cheap flight from Zimbabwe via travel start and the entire process was smooth. I did not lose any money nor did I miss a flight. However, be careful when booking with airline agents especially when you have connecting flights from different airlines. Ensure the layover time is more than enough and read the terms and conditions before booking.
3. Seatguru
I like to think that this app was made for those with giraffe legs like yours truly. If your flight is long, you'd want to be comfortable meaning a reclining seat and enough leg room. This is where the seat guru comes in. The app basically tells you which seats you should avoid or choose based on what other travelers say. Seat guru is the to go to free travel app when taking long flights.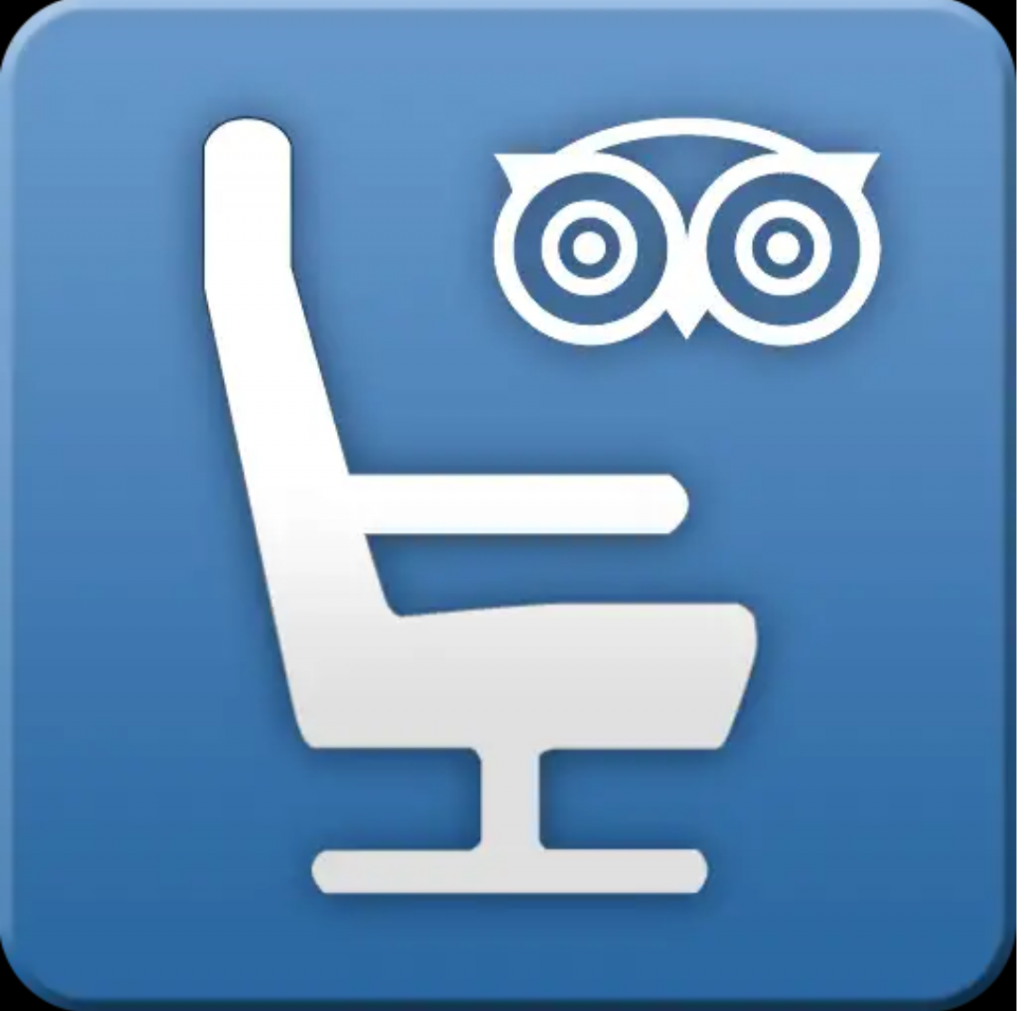 ACCOMMODATION
If you are on a tight budget, I recommend using these apps to find cheap yet safe hostels:
4. Hostel World & Agoda
Tens of thousands of travelers use hostelworld and they give honest reviews about the hostels. If you are on a tight budget and are looking for a cheap yet safe place to stay then hostel world and Agoda are the free travel apps to use.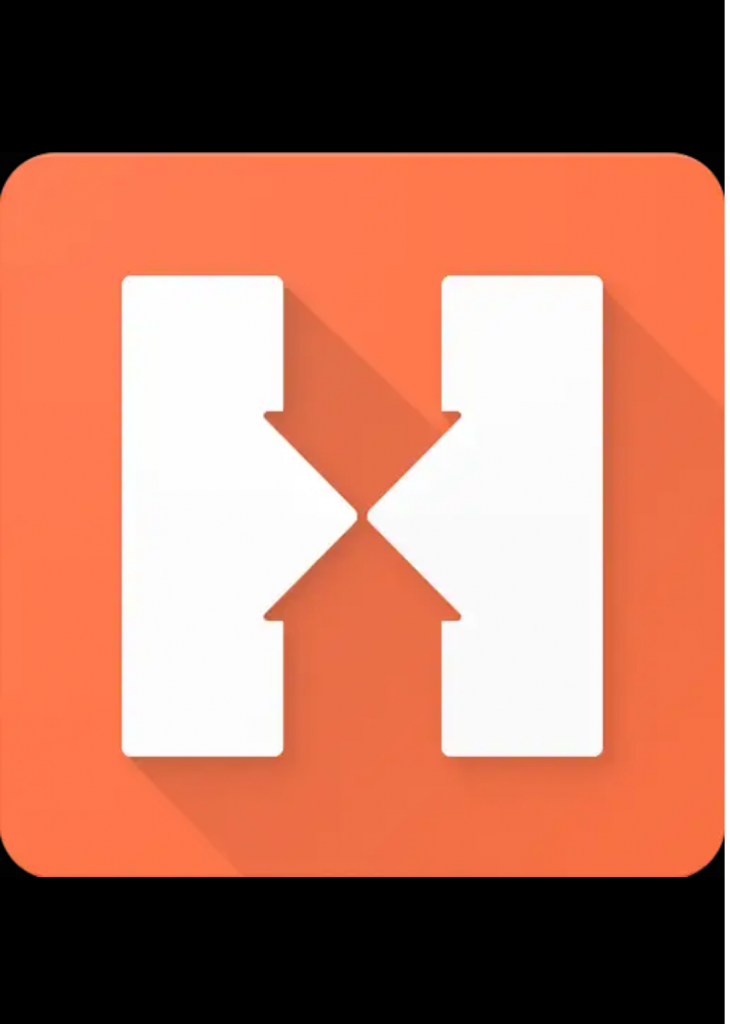 5 Couchsurfing
This free travel app is one of the best ways to get free accommodation as you travel. I have used it twice in Knysna and Cape Town. Basically, it's a network of travelers that host fellow travelers on their couch or spare bedroom for free.
If you are keen on getting free accommodation, then I recommend couch surfing. I prefer being hosted by female couch surfers although there is nothing wrong with the opposite sex as long as the host as positive references on their account.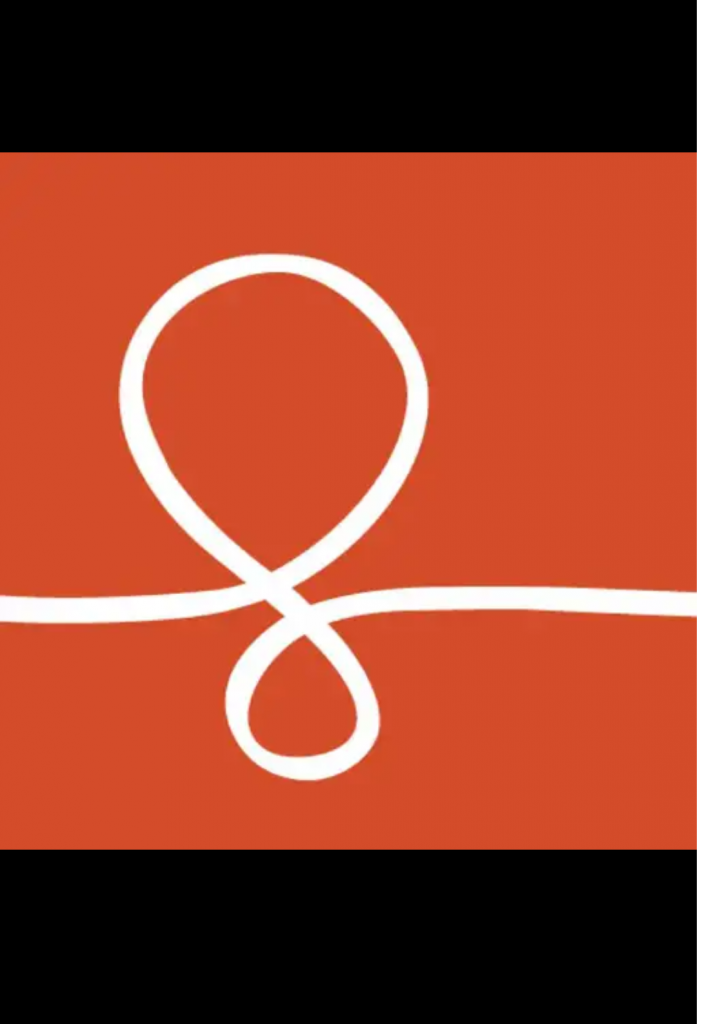 6 Booking.com
Booking.com is one of my favorite free travel apps. I LOVE it mainly because you can score cheap prices on luxury properties during off-peak/low season. Most of the hotels do not require you to pay in advance until you show up so it is a win-win situation.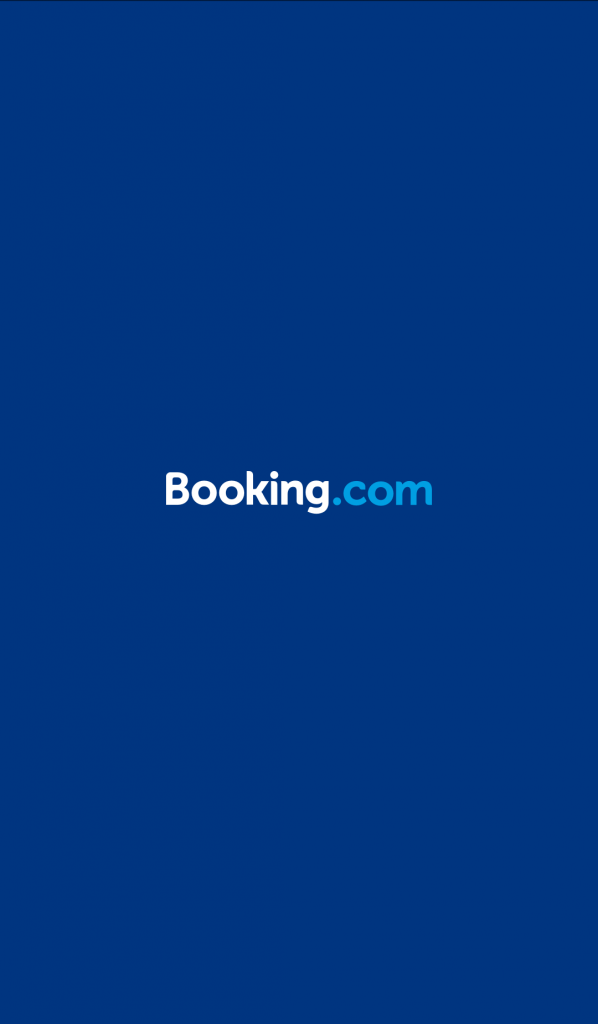 7 Airbnb
I have used Airbnb a few times especially in off beaten regions where hotel rates are super expensive.
It is also a good alternative for those that dislike hotels and prefer homestays when traveling. Airbnb is literally home away from home. You can cook and get the recommendations of a local on things to do as opposed to the usual touristy stuff.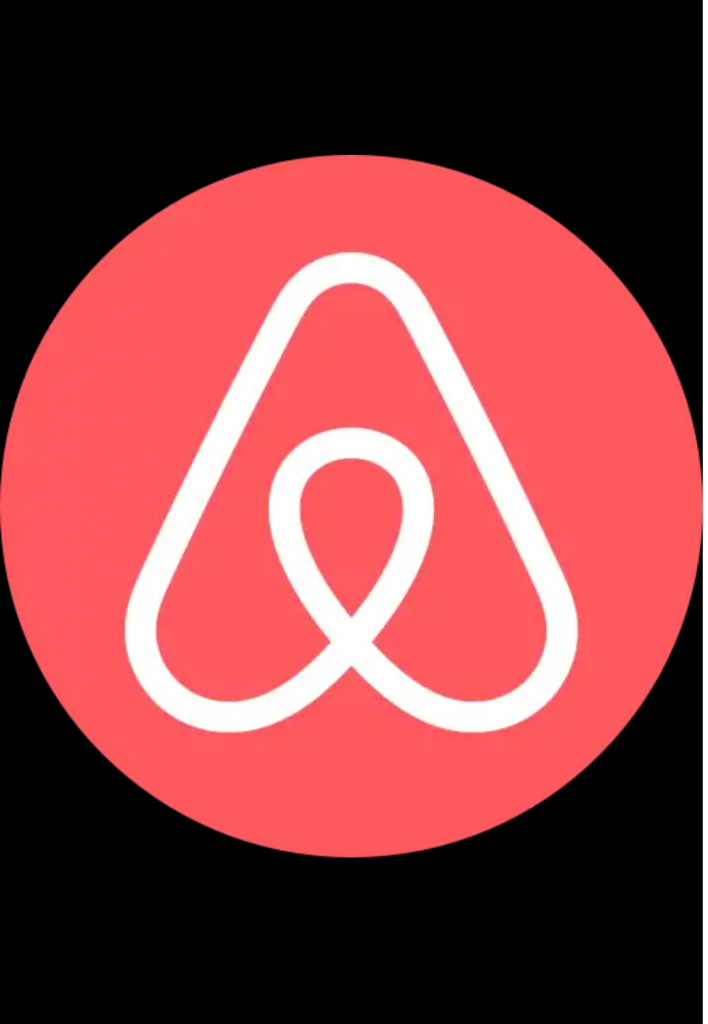 8 TRAVEL INSURANCE
I never travel outside the country without travel insurance. Thankfully I have never needed to use it since I started traveling but I can tell you for free bad things may happen. You might get robbed, lose your valuables or get into an accident and your normal insurance will not cover you outside the country. It's why I always tell anyone traveling, especially solo travelers to get travel insurance.
My go travel insurance since I started traveling is world Nomads which is not an app but is a useful tool to know. As I said, I have never been in a situation where I need to use the insurance but I can vouch on their epic customer service. They are ready to answer any questions and concerns you may have regarding your choice of cover and this is why I always go with them.
TRAVEL EXPENSES
9. Splitwise
This app comes in handy when you are traveling with friends or in a group and you need to split expenses. It allows you to create accounts for each member alongside the amount of money they spend. At the end of the day or the trip, there will be a summary of who spent what and who owes the rest. It's better than calculating the costs manually.
in Nairobi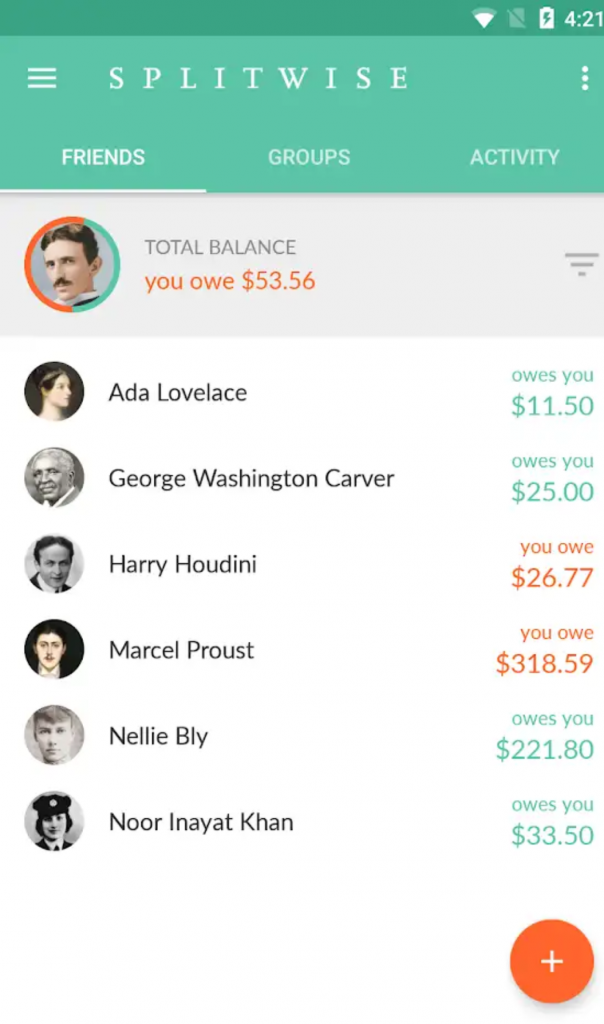 10. XE Currency
I love this app because initially when I started traveling outside the country, I would first convert cash to USD before converting them to KES to know how much I was spending. I love this app because you can add the local currency and compare it to the currency you are used to. In fact, you can add as multiple currencies as you want and guess what, it's free.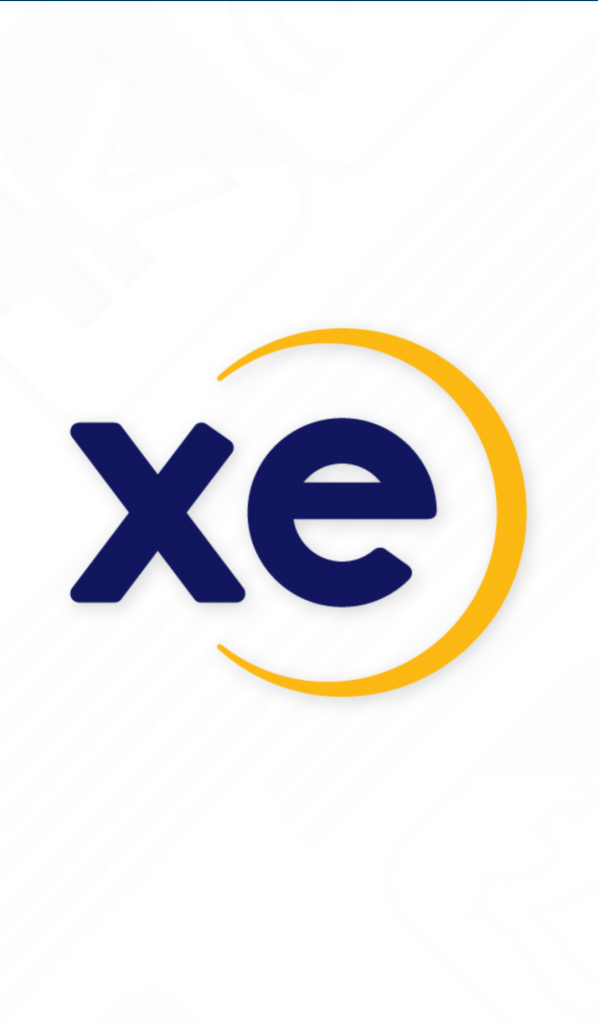 11. Travel Spend
As the name suggests, travel spend helps you to track your expenses on the trip. It allows you to key in your budget for the trip then it calculates and highlights how much you need to spend per day on average. It allows you to record your daily expenses under various categories like food, transport, flights, accommodation, activities and so on. By the end of your trip, you will be able to compare how much you actually spent on your initial budget. Travel spend is user-friendly and free unless you want extra features then you may upgrade to premium.
You are able to keep track of how much you are spending on the trip. If you spend your money too fast, the app will alert you hence it comes with a sense of discipline with money.
TRAVEL PLANNING
12 Trip Advisor
I use TripAdvisor to check out how other travelers review things to do and places to stay. Most of the travelers on trip advisor do not hold back from speaking their mind. Are you worried that the hotel of your choice might be a dingy motel from hell or the activity you want to take part in might be too expensive for nothing?
Are you worried you might be getting into bed with scammers? Then TripAdvisor is that app you need to help you decide. All you need to do is search "name of hotel trip advisor" or "name of the tour company or attraction tripadvisor". From there you will have all the answers you need.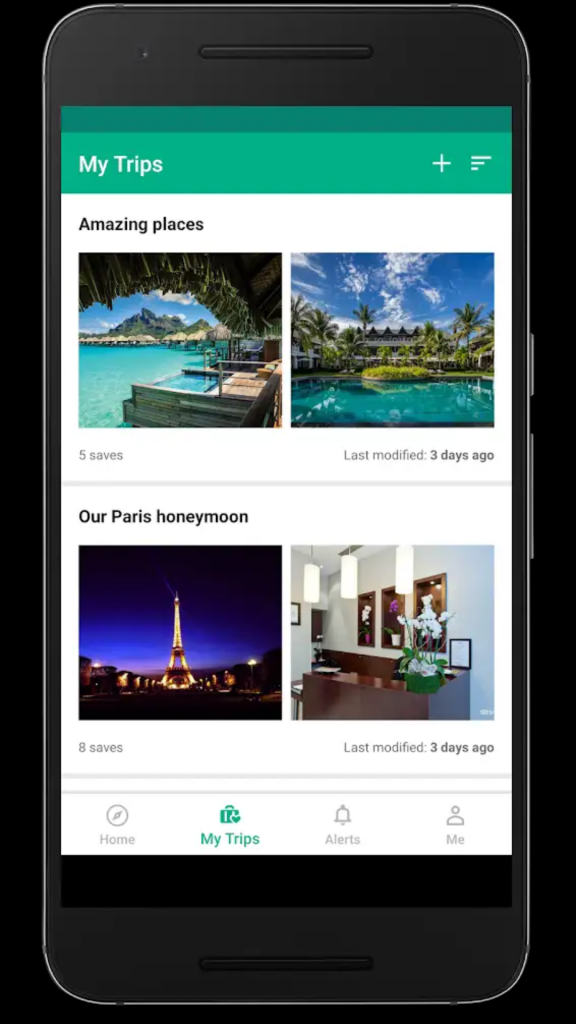 13 TRIPIT
After all the research on things to do, places to it and activities to take part in, you will need to create a day to day itinerary and this is where tripIT comes in. This app creates a detailed itinerary for your trip which you may adjust as you travel.
I only use the free version but there is the pro version with added features.
MOVING AROUND
14. MAPS.ME
I love this app seeing my sense of direction is zero. I prefer it to google maps especially if you are walking or biking in a foreign town anywhere in the world. This app allows you to download maps of the region you are visiting. For example, if I am traveling to Cotonou, Benin, I will search Cotonou on the app then download the maps. The day I travel to Cotonou, I will be able to use the map offline to access my areas of interest be it restaurants, beaches and so on.
You can use the downloaded maps online hence you do not have to worry about data or roaming.
15. Google maps
I use this app will tell to determine traffic within a city and how long it takes me to arrive at my next destination. It also offers advice on which route to take and avoid. In fact, it also comes with a reviews feature. How sway?
16. UBER and BOLT
Uber is available in at least 60 countries and over 600 cities making it one of the most popular taxi apps in the world. Bolt formerly known as taxify is available in 30 countries and 50 cities.
Whenever I travel to a new city, I always check if these two taxi apps are available because sometimes you need a break from public transportation. The best part is that both these apps have introduced motorbike features in case you need to beat traffic in cities known for bad traffic like Lagos and Nairobi. Both apps are affordable but taxify tends to be cheaper.
Other useful free travel apps
17. Dropbox and google drive– to backup your photos, copies of your travel documents in case you get robbed
18. Google translate and Duolingo– Google translate is very useful for when you travel to countries where English is not their first language. It can support over 100 languages over wifi and 55 with no connection. Duolingo, on the other hand, is a very useful app when trying to learn a new language in preparation for your trip.
19. Pocket– for travelers that hate kindles and hard copies, you can save articles via the pocket app to read them later your phone when traveling.
20. Evernote– for travel journaling. It has amazing features that make travel journaling fun. For example, you can take photos and add them to your journal.