Lamu Island, in my opinion, is a destination fit for relaxation. "Polepole" is a Swahili word that you will hear a lot in Lamu. It means slowly, and that is precisely what Lamu Island is all about. This is a follow-up post from my Lamu island guide and pictures to inspire you to visit Lamu. My solo trip to Lamu taught me Lamu is best done with friends to make it affordable. With that said, the costs I state in this post were as at December 2018 and may vary depending on time and your bargaining spirit. Mine sucks to be honest!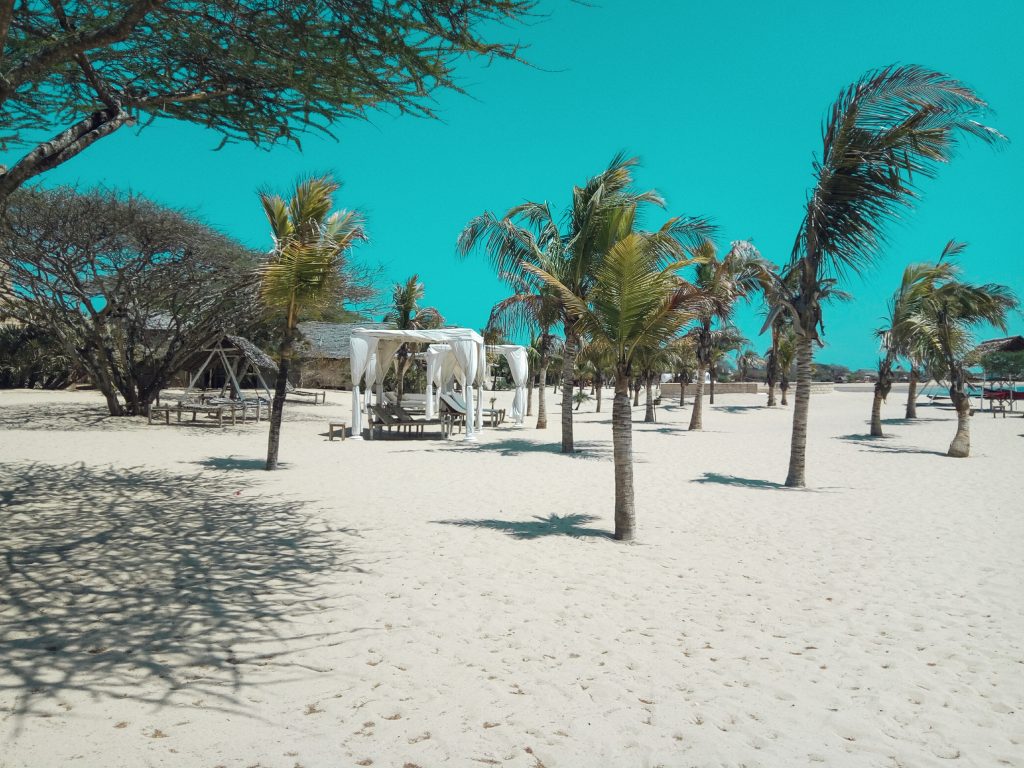 Transport costs in Lamu Island
I recommend flying from Nairobi to Lamu. I booked my ticket four weeks in advance, and a return ticket cost me kes 13,000.
If you are on a tight budget, travel by the SGR train from Nairobi to Mombasa then fly to Lamu. I moved around the island by walking, speedboats, and motorbikes. Speedboats cost 300-400 per boat while public boats cost 100 per person. Speedboats are faster and better when traveling with friends because you get to split the speed boat costs every time you use which will be a lot of times seeing some areas are only accessible by boat. For those not accessible by boat, I'd choose to walk or go by bike. Bike costs would cost me 100 per ride.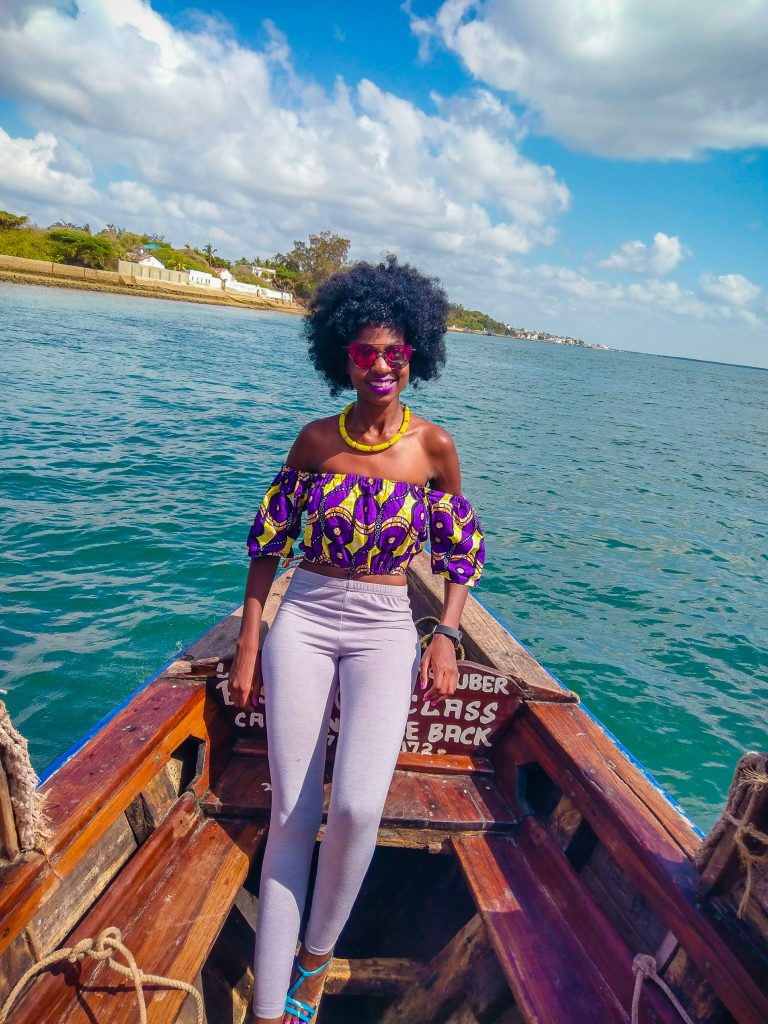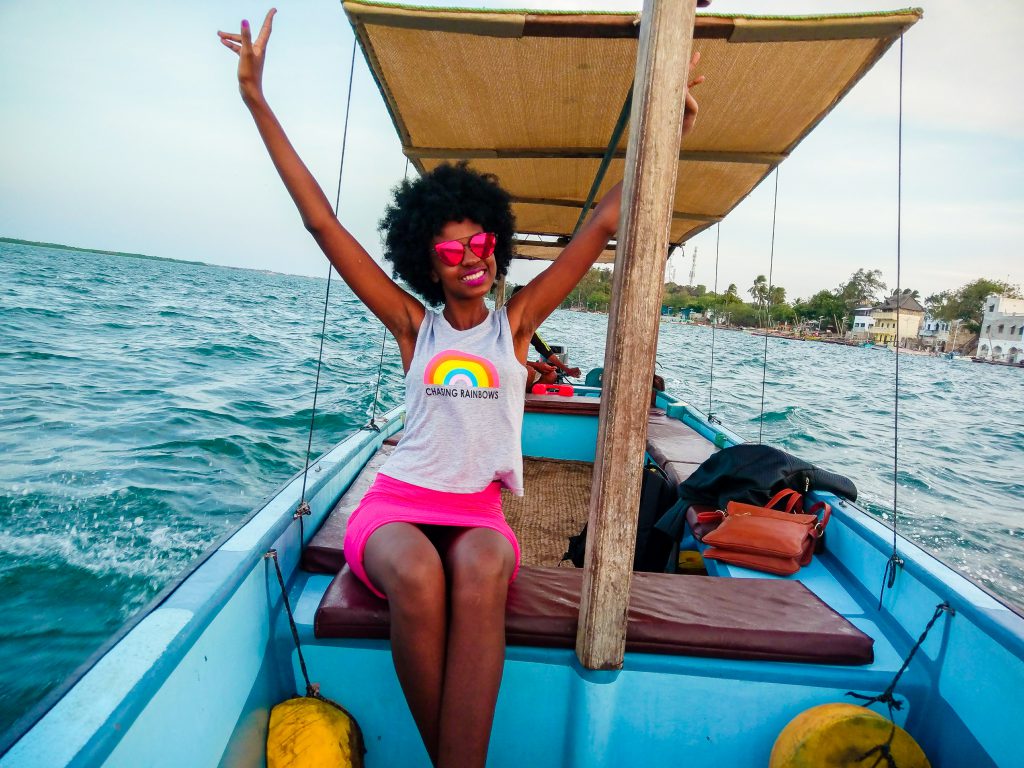 Accommodation costs in Lamu Island
If you are traveling in a group, get an Airbnb, it's affordable than hotels. I recommend staying in Shela because the hotels are next to the ocean and you have access to the beach at any time. I got bed and breakfast in Shela for kes 3,000 a night.
Things to do and costs in Lamu Island
1.Lamu Old Town and the Museums: Get a guide to walk you around Lamu town. While you are at it, check out the donkey sanctuary, ride the donkeys if you may. I rode the donkey for a good 20 minutes. A few more minutes I would have started feeling like Khaleesi, surrounded by the unsullied (by the unsullied, I mean a single donkey owner).
P.S I did this when I didn't know any better. Don't ride the donkeys. Take pictures with them but don't ride them.
Visit the museums. See the history of Lamu Island. See the town. The architecture is a mixture of Indian and Portuguese. I highly doubt this will ever change; I believe the architecture is one of the factors that make Lamu old town a UNESCO heritage town.
The guide cost me kes 1,000 for five hours.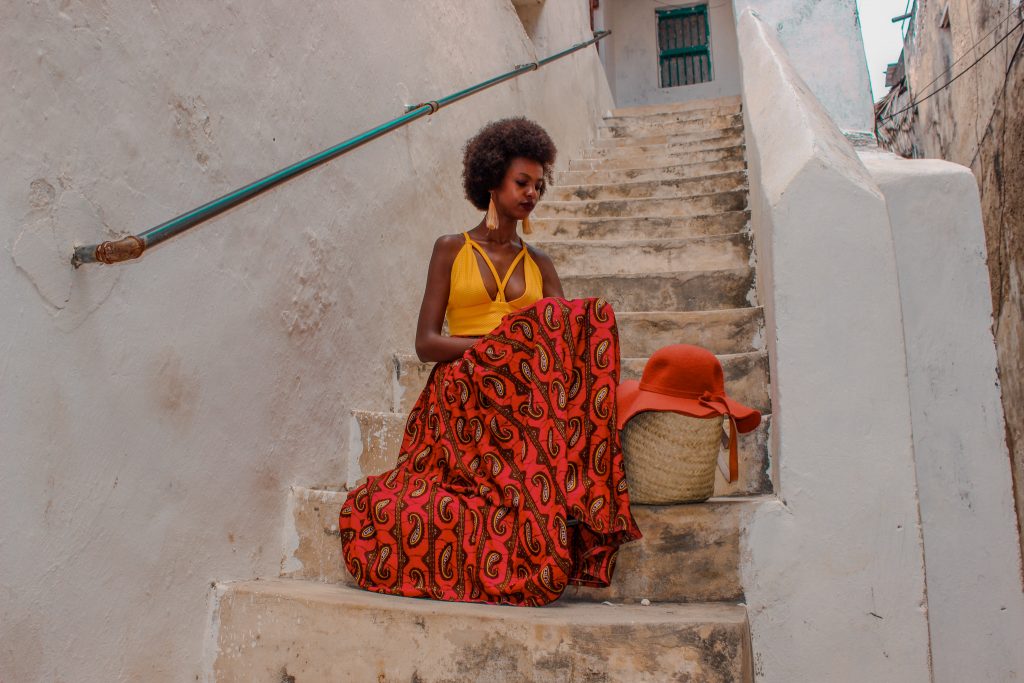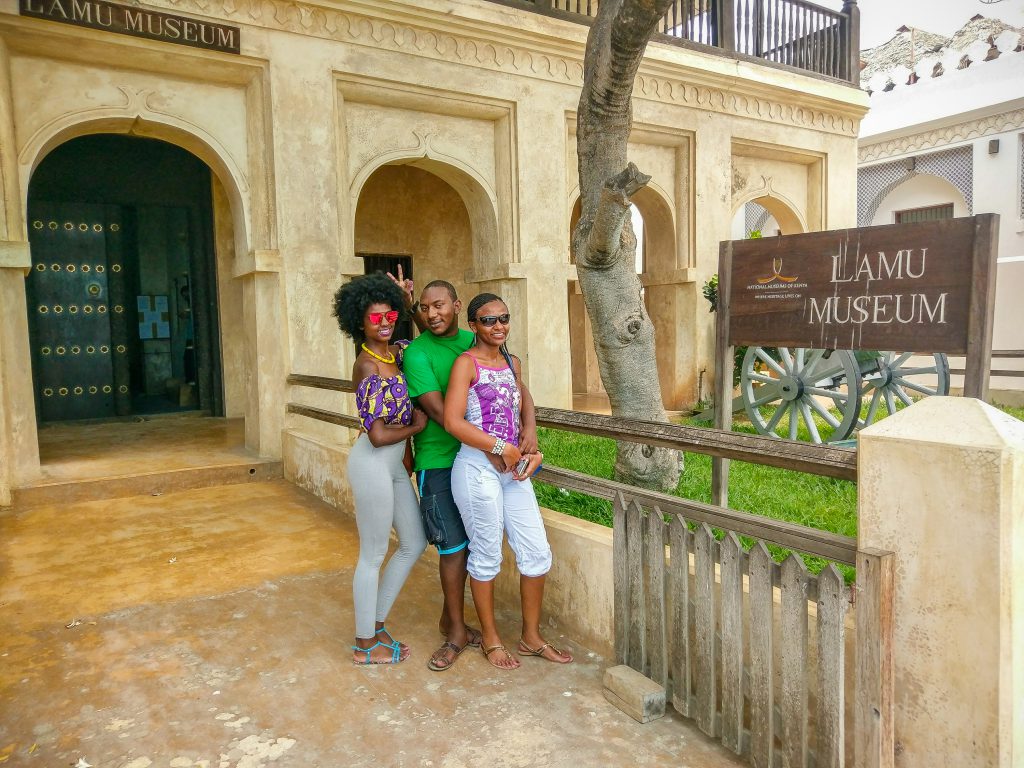 2. Get decorated with henna: get henna designs done on your skin. Lamu is predominantly Muslim, and henna is a part of their culture. As my guide took me around the old town, we bumped into a lady who then convinced me to get it done at Kes 200.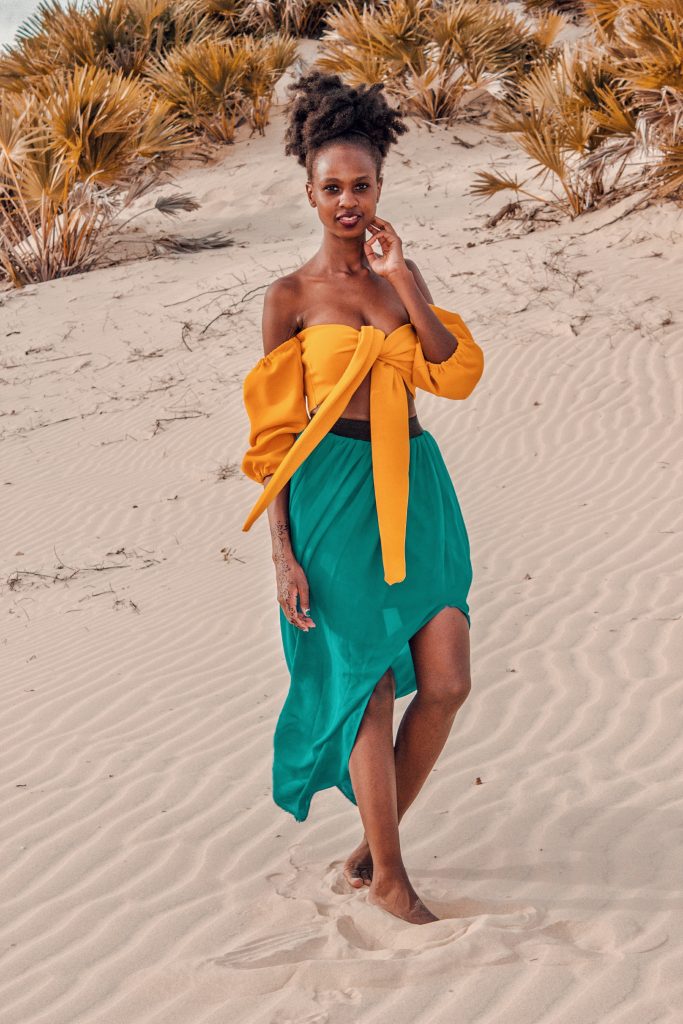 3.Sundowners at the dunes: It took me a second visit to Lamu to find out there are dunes in Lamu. Yes! Actual dunes. You would mistake the dunes for a desert. The visit to the dunes is free, but the dunes are in Shela hence you will need to find your way there. You can even carry drinks and watch the sunset at the dunes. The best time to visit the dunes is from 4pm when it's not too hot.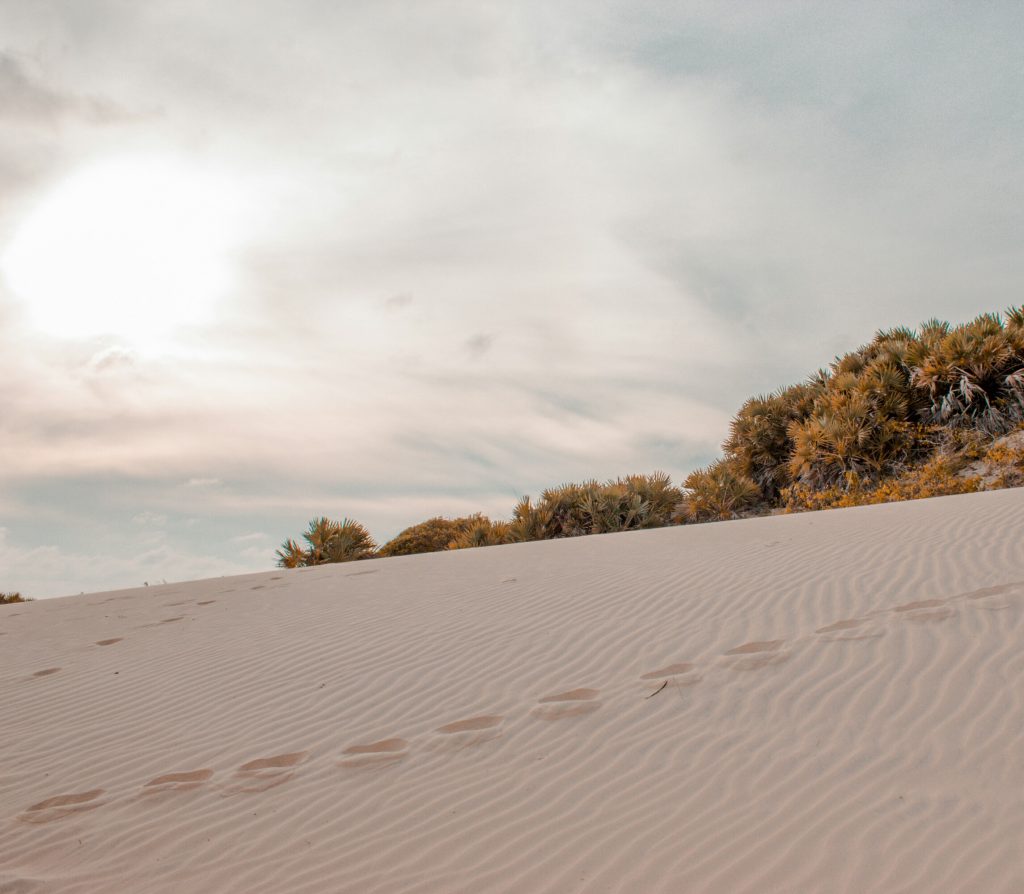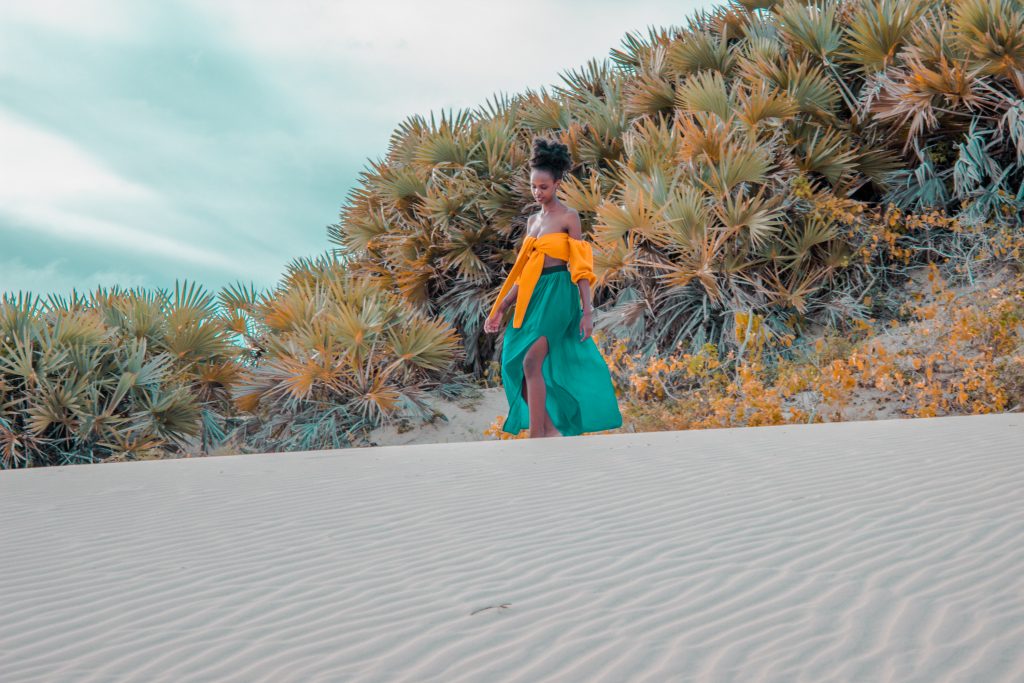 4. A day trip to Manda toto & Manda Islands: This was the highlight of my trip to Lamu and should you want to skip anything on this list, this excursion should not be it. It's an 8 hour trip on the ocean taking in the beauty of the lush green mangrove trees that surround the islands. Hand lines are offered to those that like fishing. Lunch is prepared on board and you can have it on the boat or on beaches like Kizingoni beach. Later you will go snorkeling at what seems like the bluest parts of the ocean. A full day boat excursion cost me kes 2,000 inclusive of lunch and snorkeling. I met other travelers, so the hours spent on board will be anything but boring.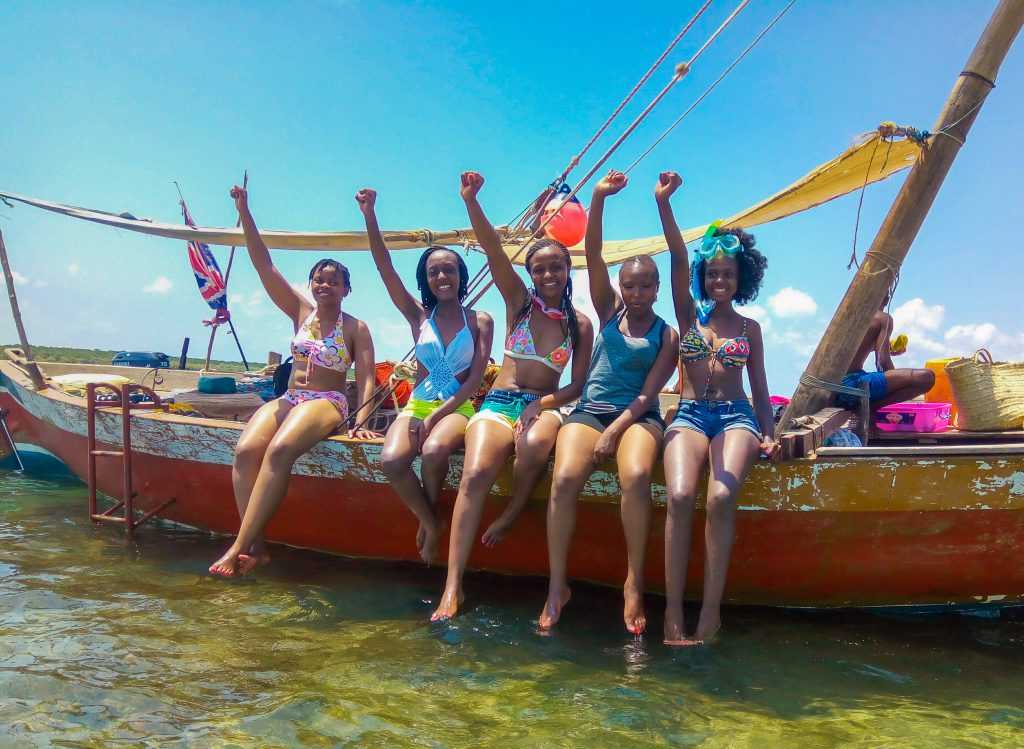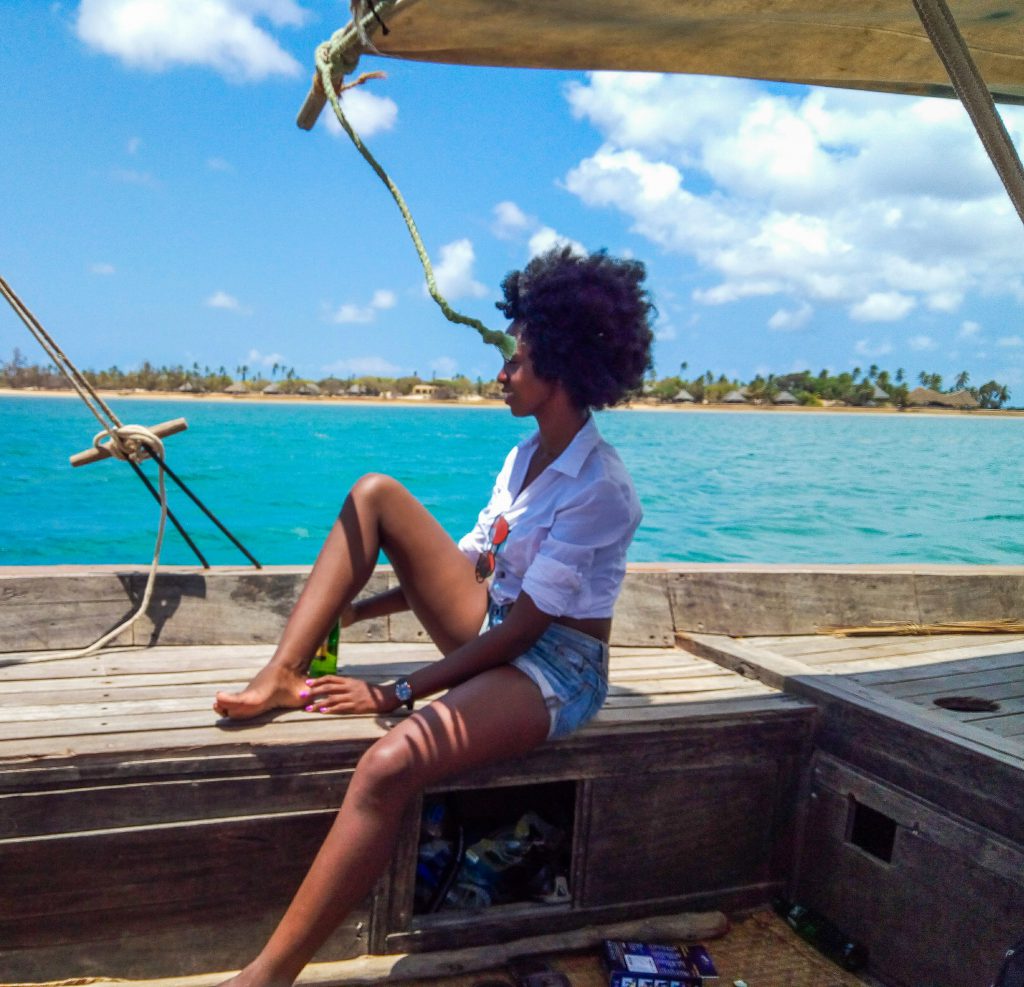 5. Water Surfing: While there are several water sports activities offered at the Majlis you can choose from, I chose water surfing. I was not expecting the pains that accompany water surfing. Guys, I feel like my arms were on fire!!
Water surfing is a hilarious experience when you are doing it for the first time. First of all, I had no clue what I was doing. Secondly, standing on the surfboard was difficult and once I managed to at least try, my body was arched in a twerking position. See how chics stand when they are about to twerk? I looked like I was about to drop it like its hot only that I ended up dropping in the cold ocean. Now, when I realized I was in the water, I panicked. The Jet Ski was a couple of meters away. Of course, I had a life jacket on, but I'm also black. I cannot possibly trust not to drown. I started swimming towards the Jet Ski when I realized I couldn't make it that far and that is when the thought of sinking wore me. Si I yelled? No the correct word in this situation is Scream. The captain tells me in simple slow Swahili "Mrembo, tulia, huwezi zama, ukishtuka ndio utazama." I'm there like I will, I'm freaking terrified. Ever tried crying with water on your face? DON'T!
Also yeah, that's me in the photos looking like a floating black jack.
Water surfing cost me Kes 5,000 for an hour.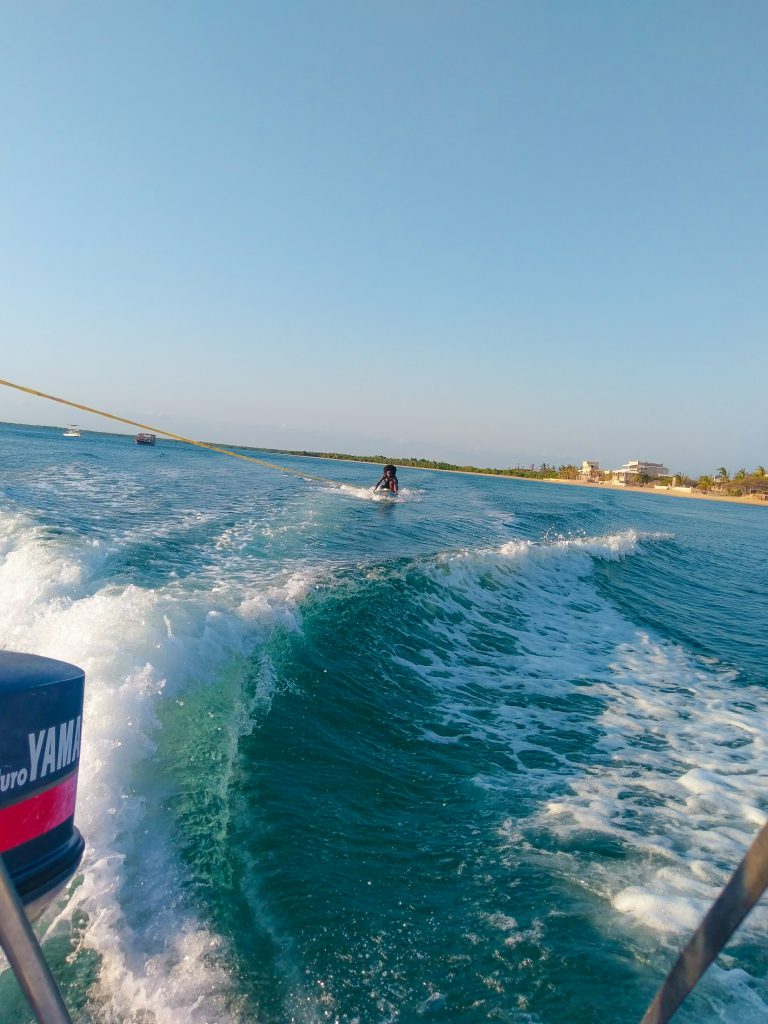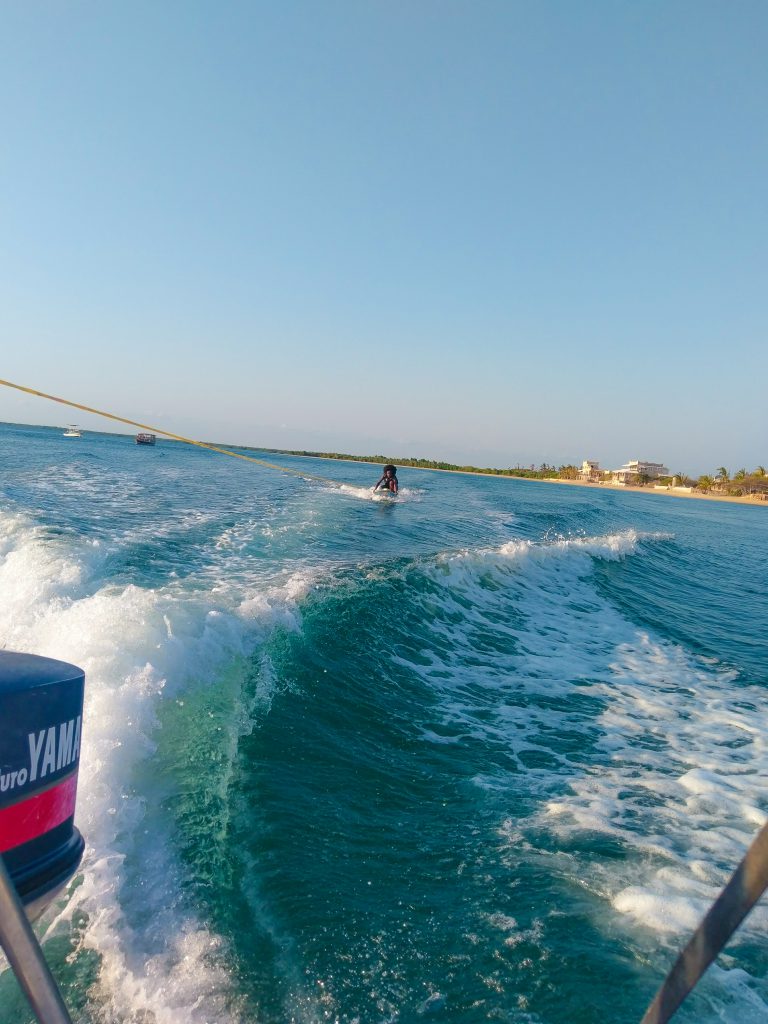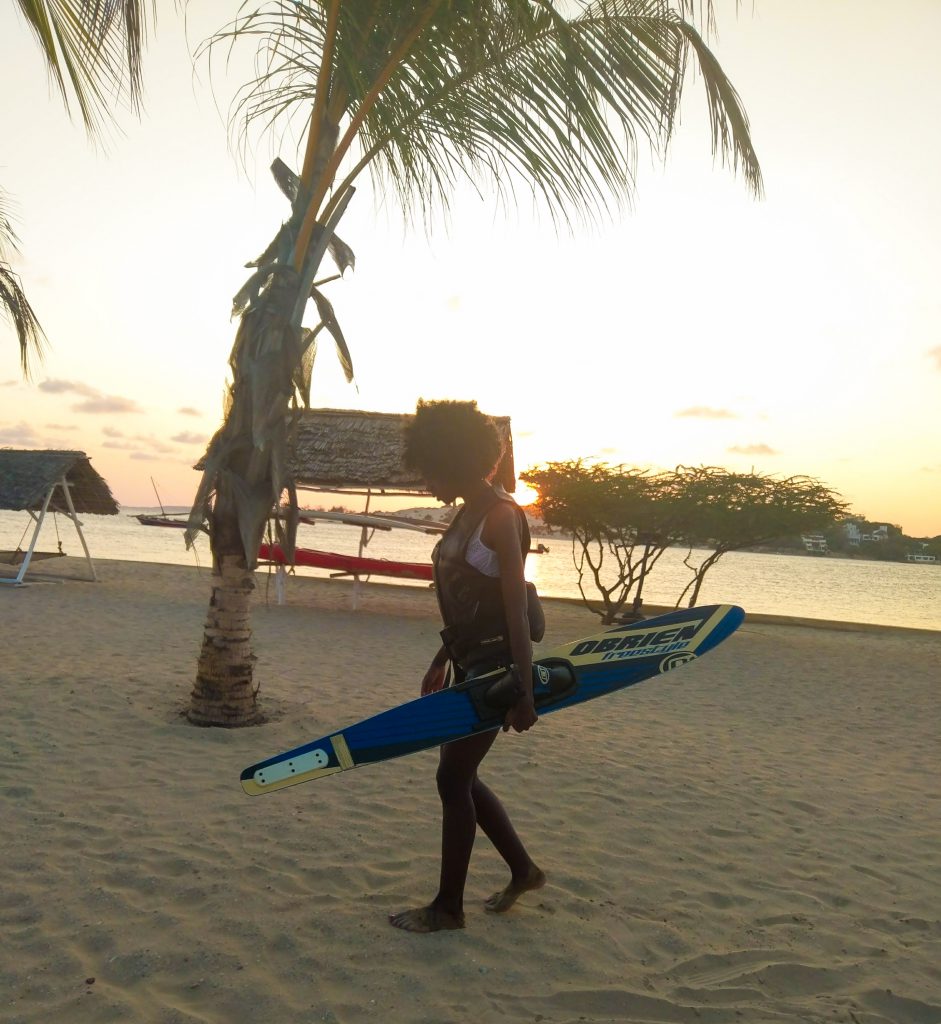 6. Is it Lamu without a beach?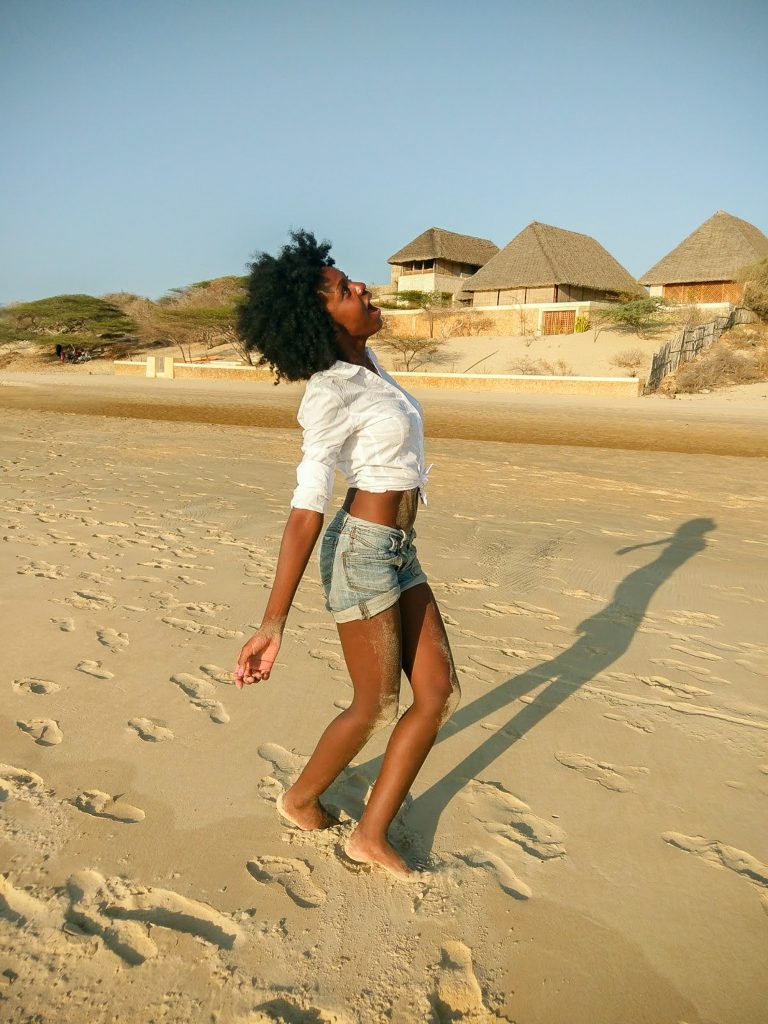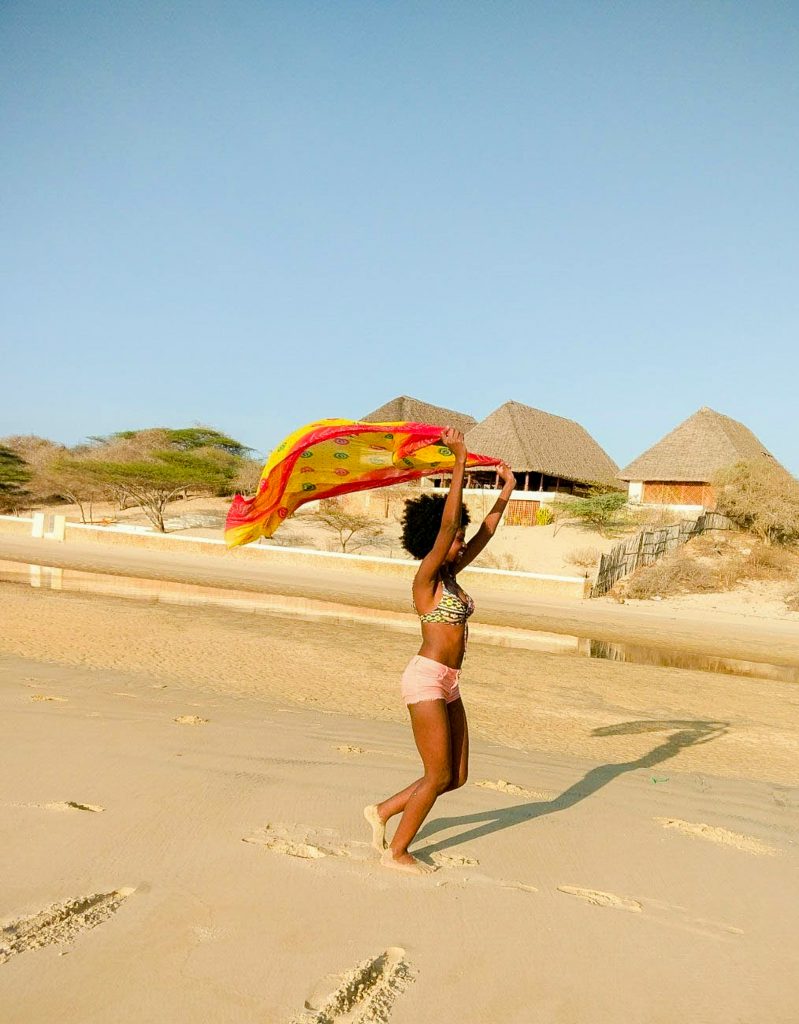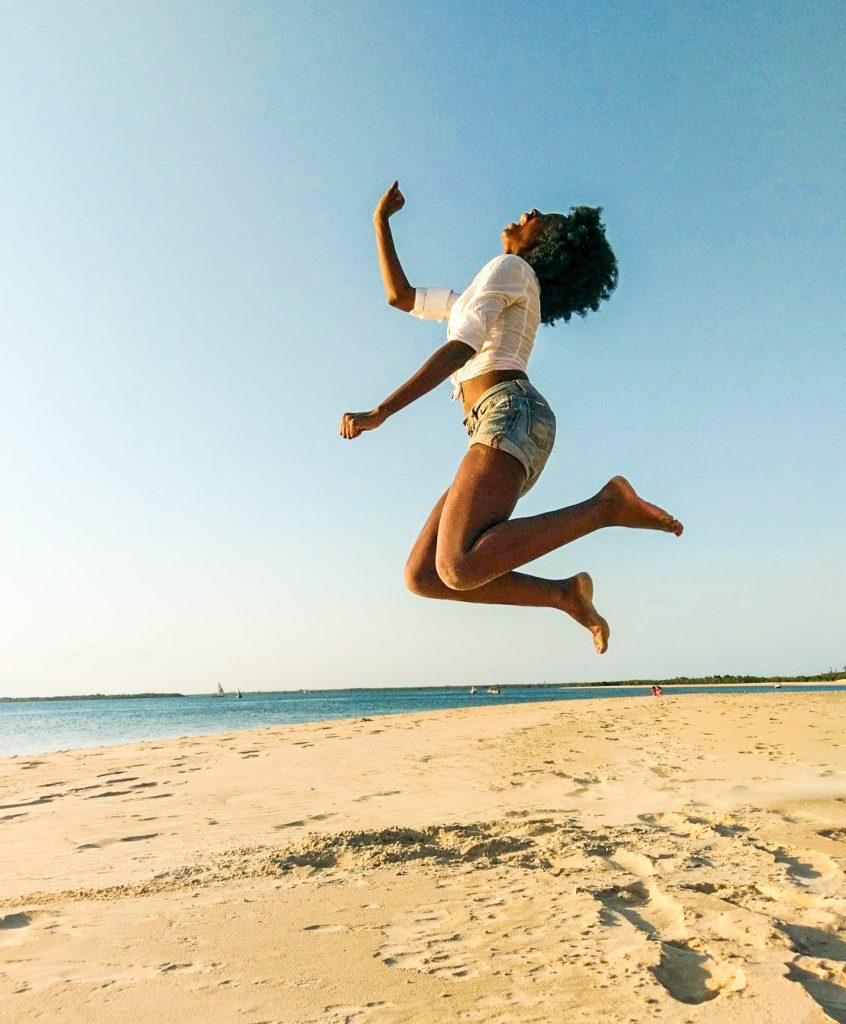 Summary of the travel costs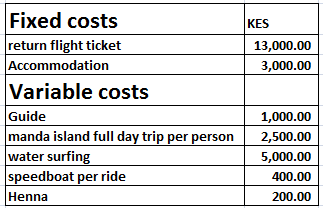 I hope this post motivates you to plan for the Lamu trip that you have been postponing. Have any questions? Ask in the comments section, and I will get back to you.
Catch up on a list of previous Lamu blog posts
1.The Ultimate guide to visiting Lamu Island for the first time
2. 20 photos to Inspire you to visit Lamu Island