I was about 8 years old when I first set foot in a plane. The next time I was on a plane was in 2014 when Jambojet started operating from Nairobi to Mombasa at an introductory fare of 2500/25USD. 5 years down the line, JamboJet has established itself as a top budget airline in East Africa. I have flown this airline severally to Lamu (back when they used to fly to Lamu), Kisumu, Entebbe, Malindi and most recently to Kigali. I am not sure I would be flying to all these destinations were it not for this budget airline.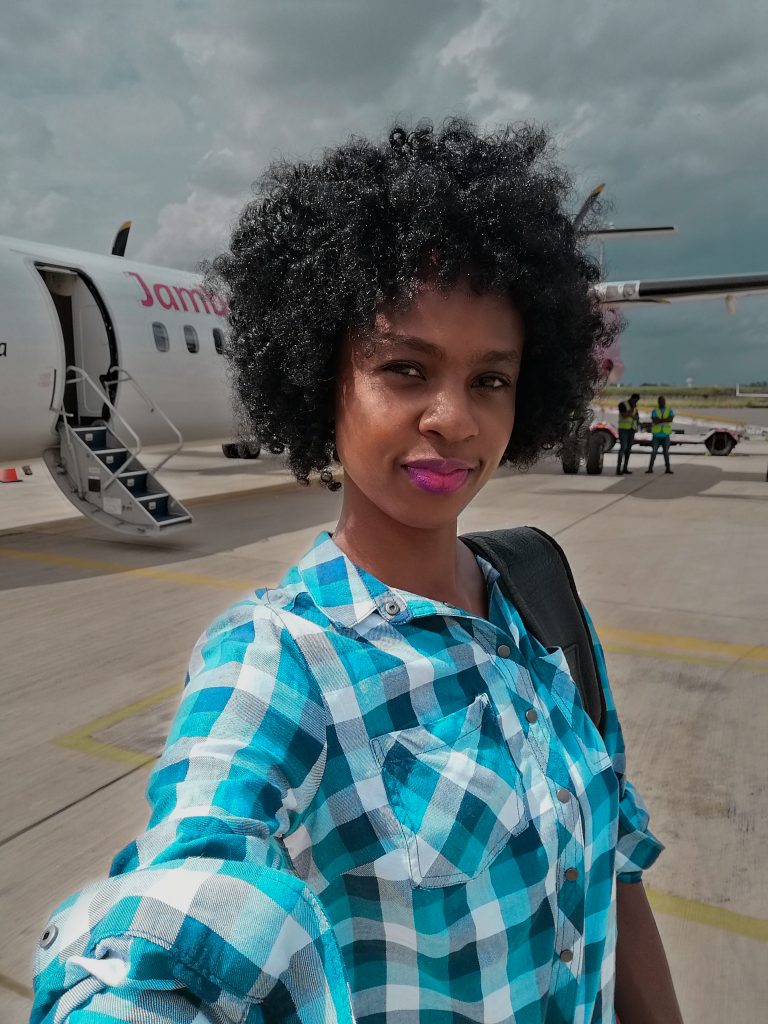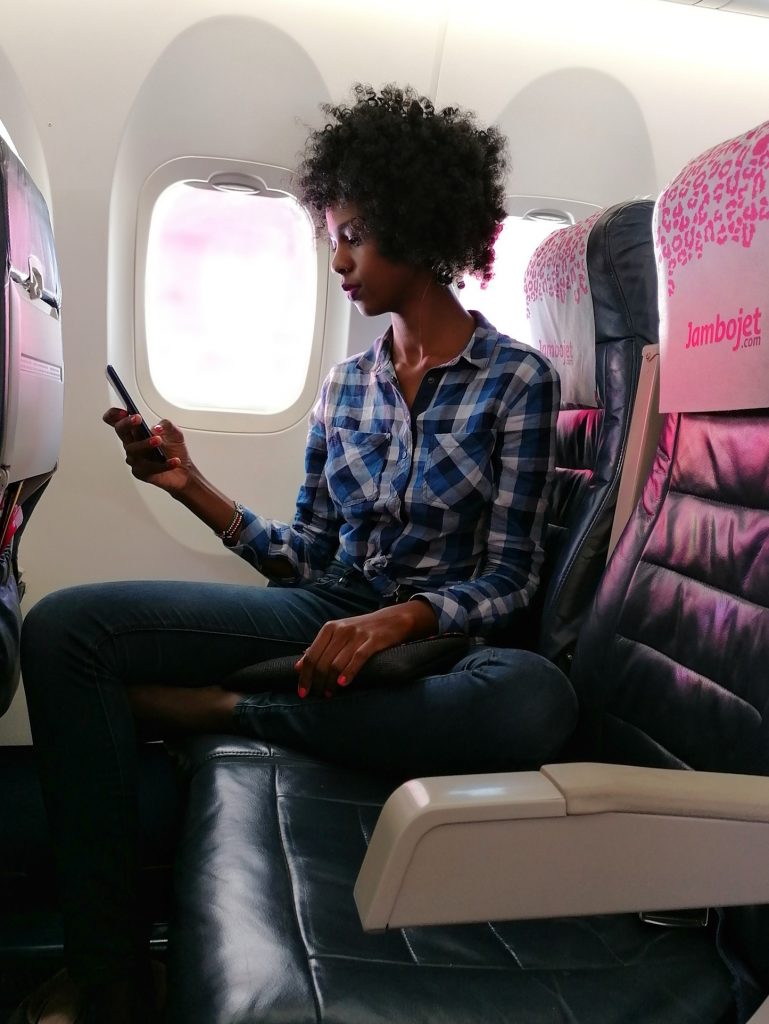 Recently, budget airlines have come up to accommodate travelers on a budget but still not much has changed as it still is ridiculously expensive to fly within African countries. Flying on a budget within Africa is almost unheard of compared to other continents like say Asia where travelers have the privilege of flying from country to country for as low as 50 USD. This is the reason why most travelers prefer using buses or driving from country to country when traveling across the African continent.
So you can imagine my excitement when JamboJet started operating from Nairobi to Kigali at an introductory fare of Kshs 11,240/105 USD one way! Yours truly was in the inaugural flight that landed in Kigali on the 25th of November 2019 and let me tell you this is currently the lowest rate you can get from Nairobi to Kigali.
I noticed the first time we flew to Kigali, we went with a plane named Katibu and the second time we flew with one named Zuru Kenya. As a budget airline, JamboJet does not have a business class. However, the interior is spacious and clean. The seats are comfortable for the one hour flight.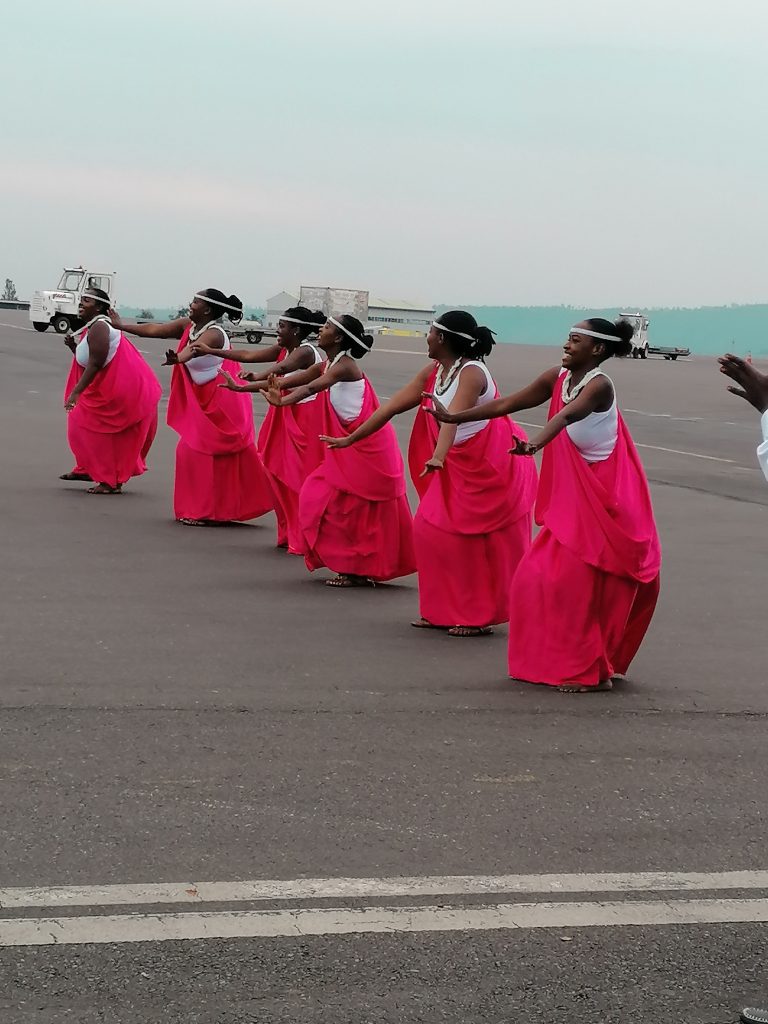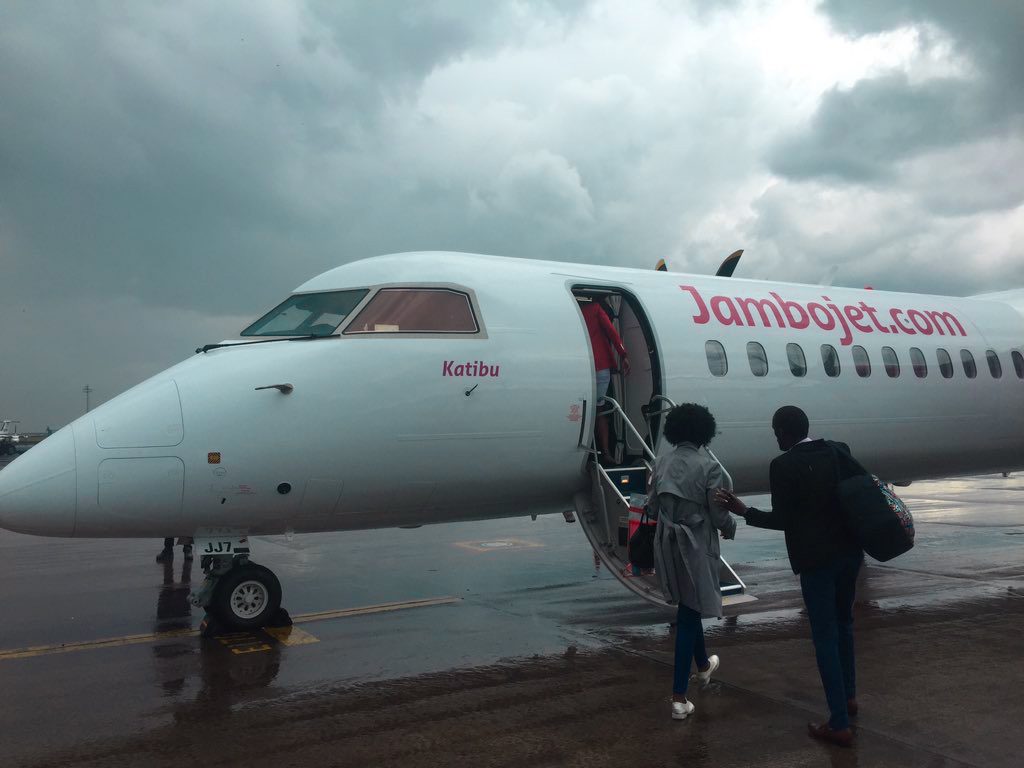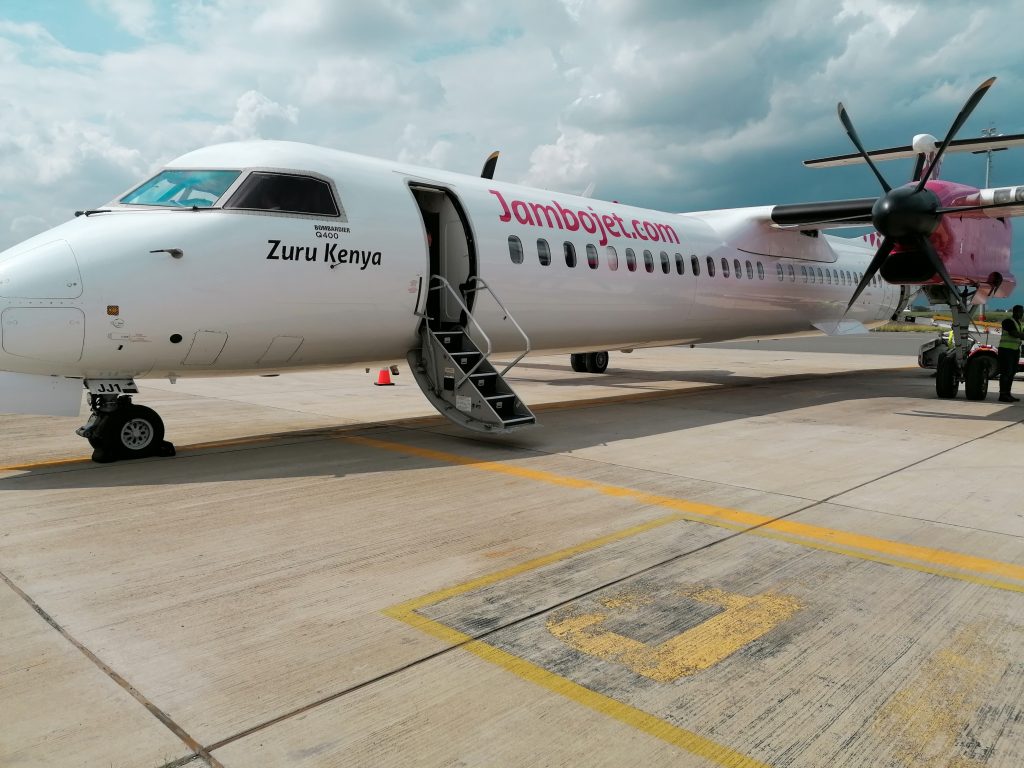 The Gala
Of course there was a gala dinner to celebrate the successful launch of JamboJet in Rwanda.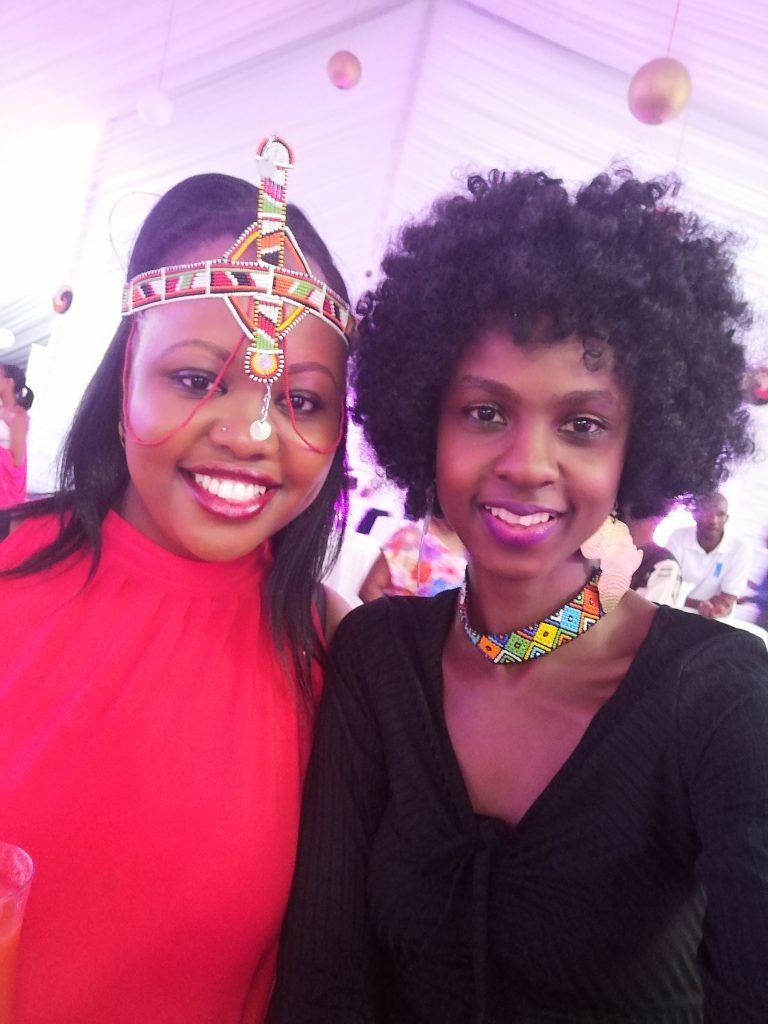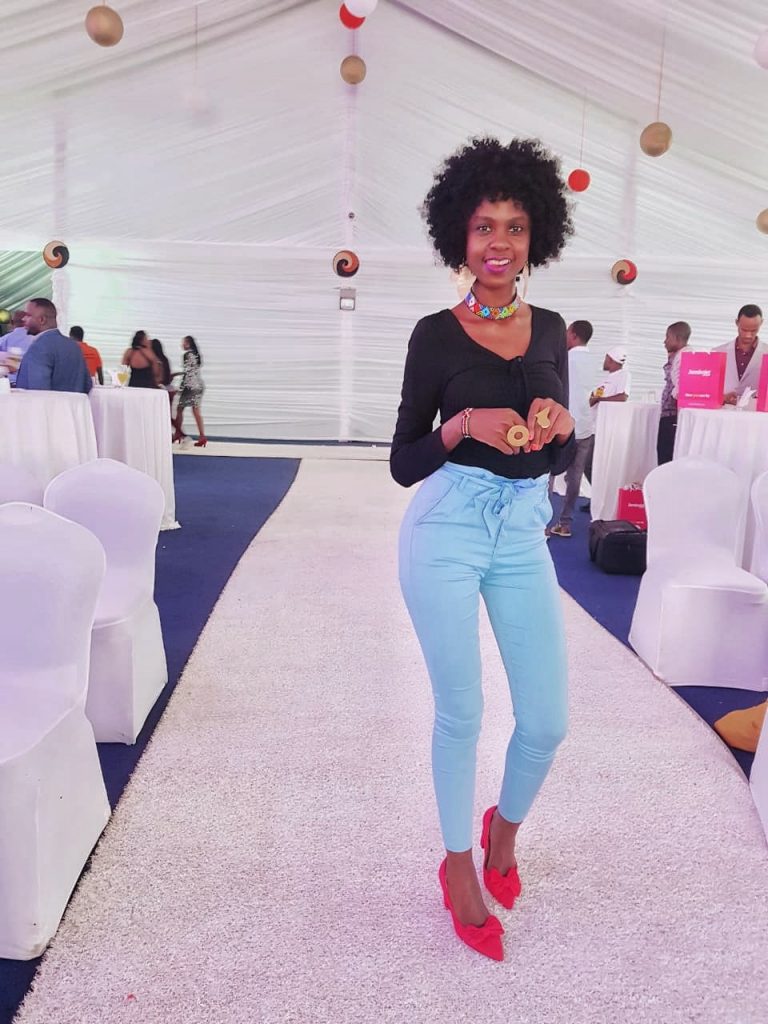 Quick facts
JamboJet currently operates from Nairobi to Kigali and back, once a day, 7 times a week. The departure time from Nairobi is 2.35 pm Kenyan time and from Kigali back to Nairobi is 4.15 pm Rwandan time. Do bear in mind Kenya is an hour ahead of Rwanda.

The airline's hub is Jomo Kenyatta International Airport. Other than Kigali, the airline also flies to Malindi, Diani, Mombasa, Kisumu, Eldoret, and Entebbe. Plans are underway to start operations in Mogadishu.

The introductory fare is Kshs 11240/105 USD which will be reviewed on a need basis. This means that if you ever wanted to visit Rwanda, now it will be the best time. Book your flights via their website

www.jambojet.com

As you already know, flying within the continent is super expensive and it is unconventional to have a budget airline so services and amenities like free meals and drinks are not offered onboard.

Check-in luggage above 10kgs up to 23kgs costs 7USD.
Things to do in Rwanda
If you read this blog then you know that I have been to Rwanda several times. Every time I visit I always discover something new and this time around was no different.
1. A day trip to Lake Muhazi
Just a little over an hour from the capital you will find Lake Muhazi. We spent an afternoon at Kingfish beach hotel right next to Lake Muhazi. You'll take a boat from the mainland to the hotel at 1000 francs both ways. Swimming in the lake is at your own risk although there are other ways to have fun in the water which includes:
Sailing whose prices range between 5,000 and 100,000 francs depending on the length of the trip

Jet skiing costs between 5,000 and 10,000 francs. You have to be dressed in shorts for this activity.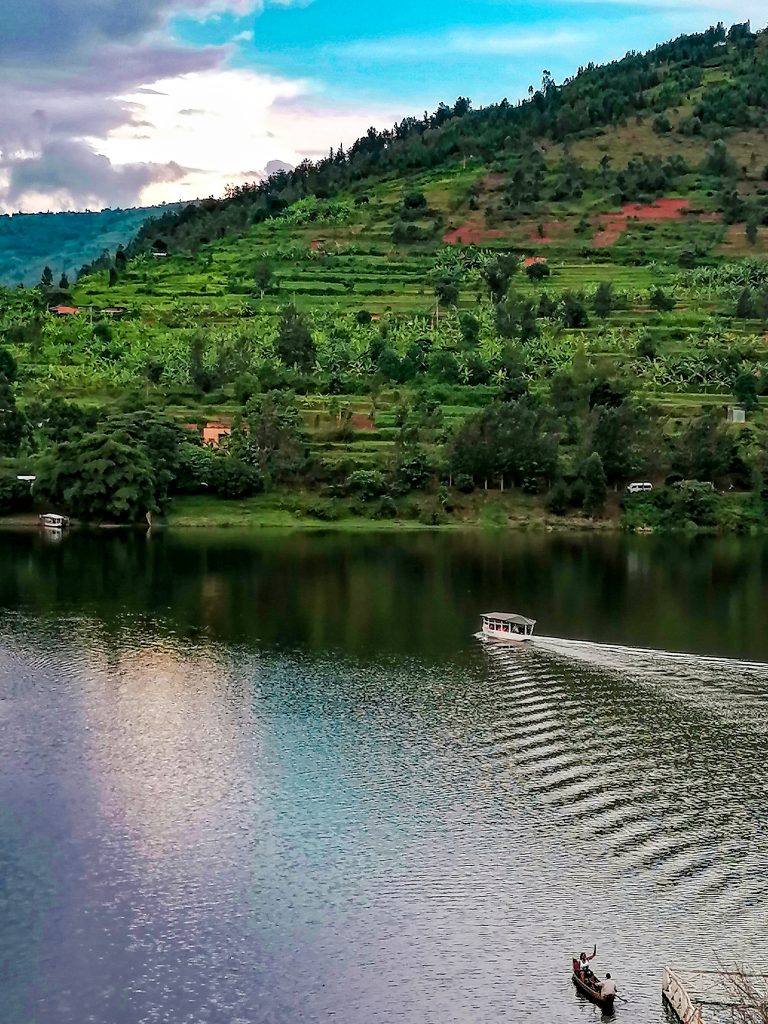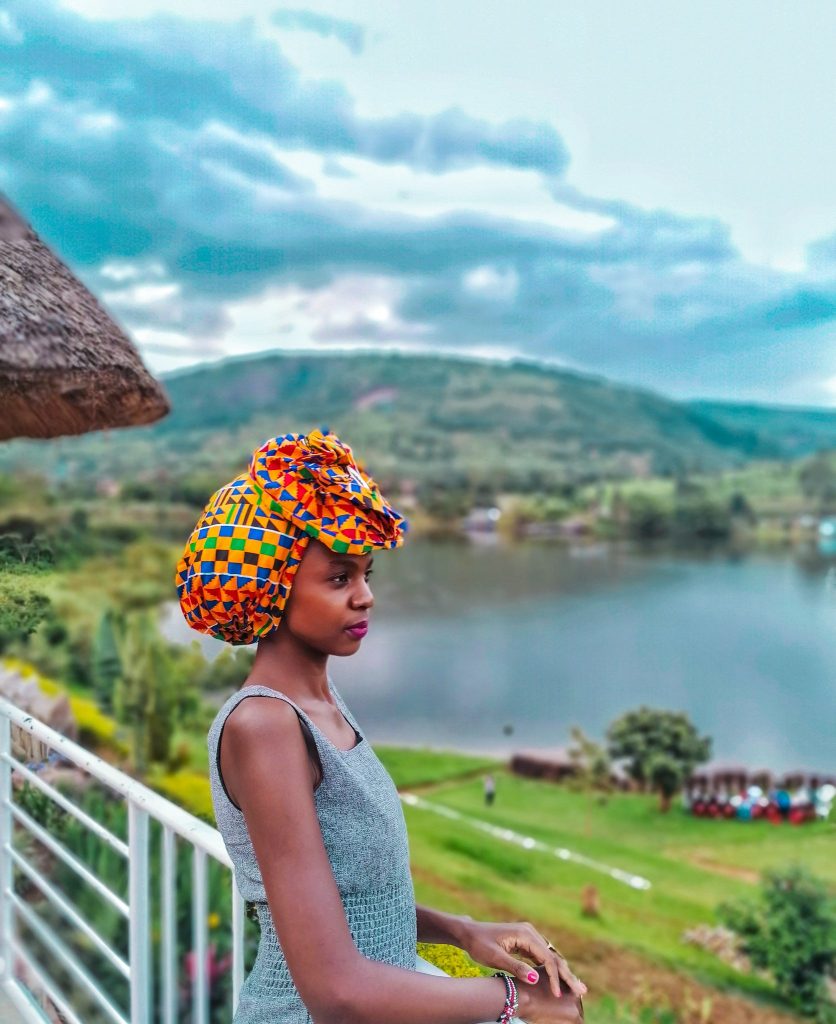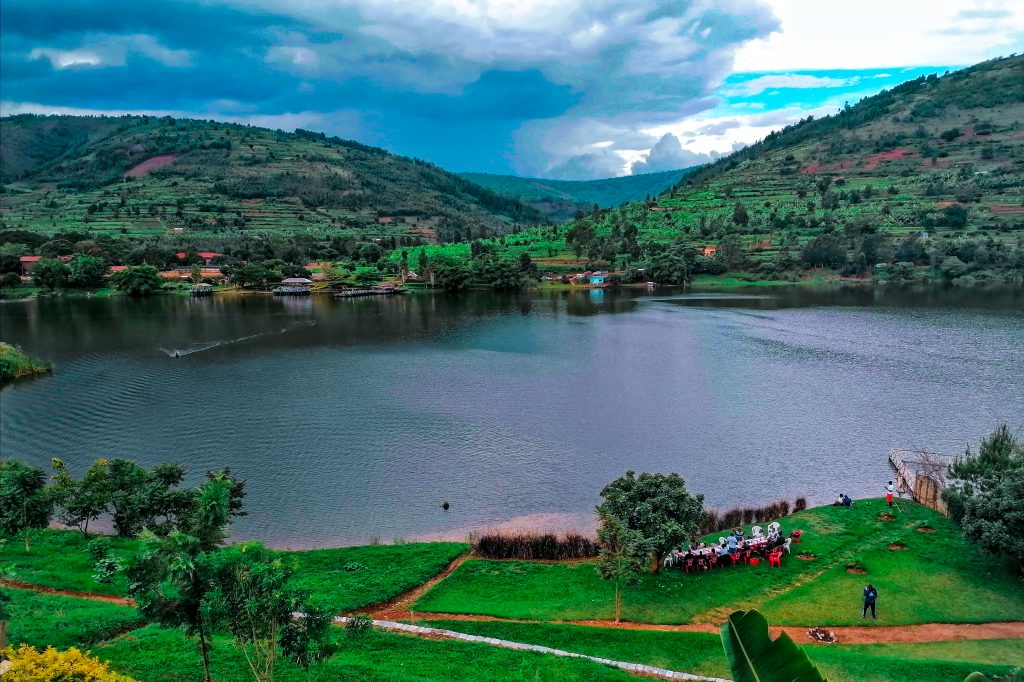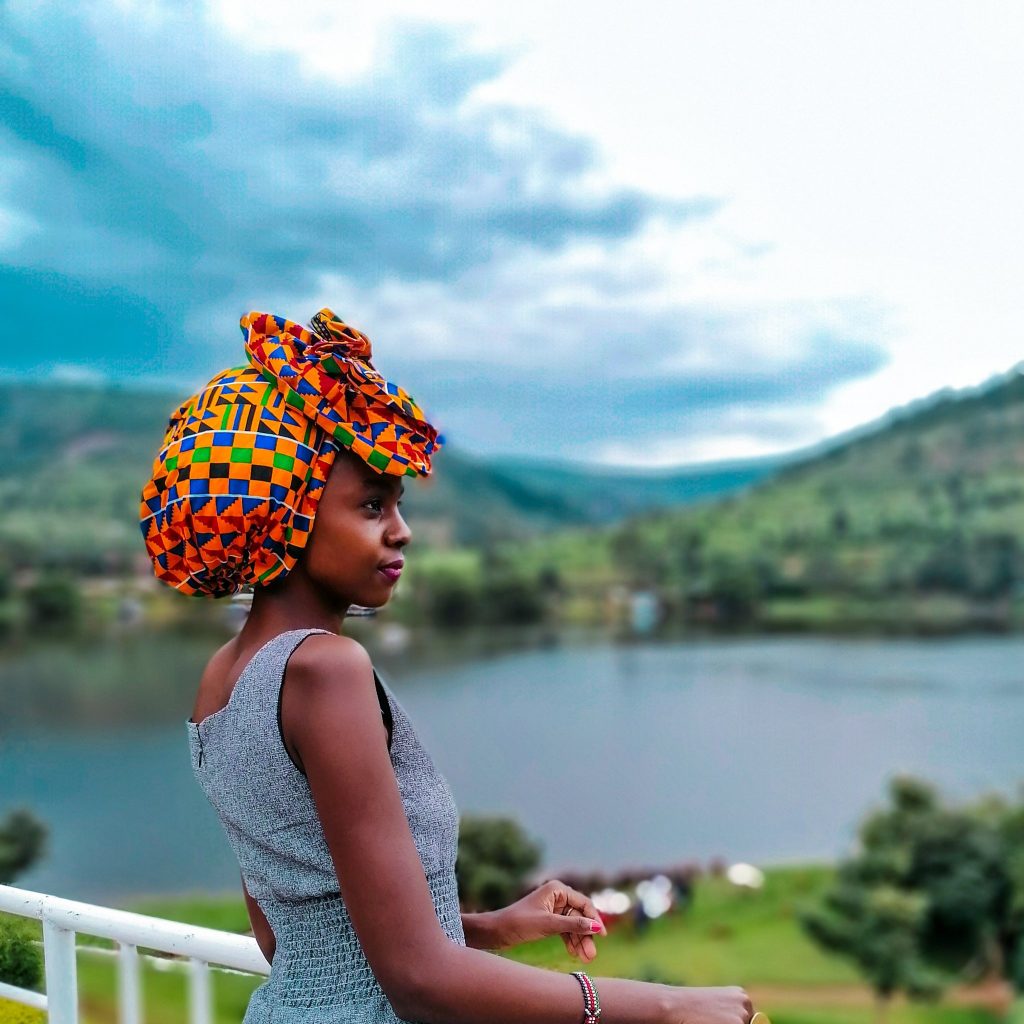 2. Eat Akabenz
Akabenz is one of my favorite things to eat when in Kigali. It's fried pork that is dipped in a sweet sauce. It was named after the Mercedes Benz and the best place to have Akabenz is Come Again restaurant up in Remera near Kigalis's national stadium.
The total cost for the Akabenz was 6,500 Francs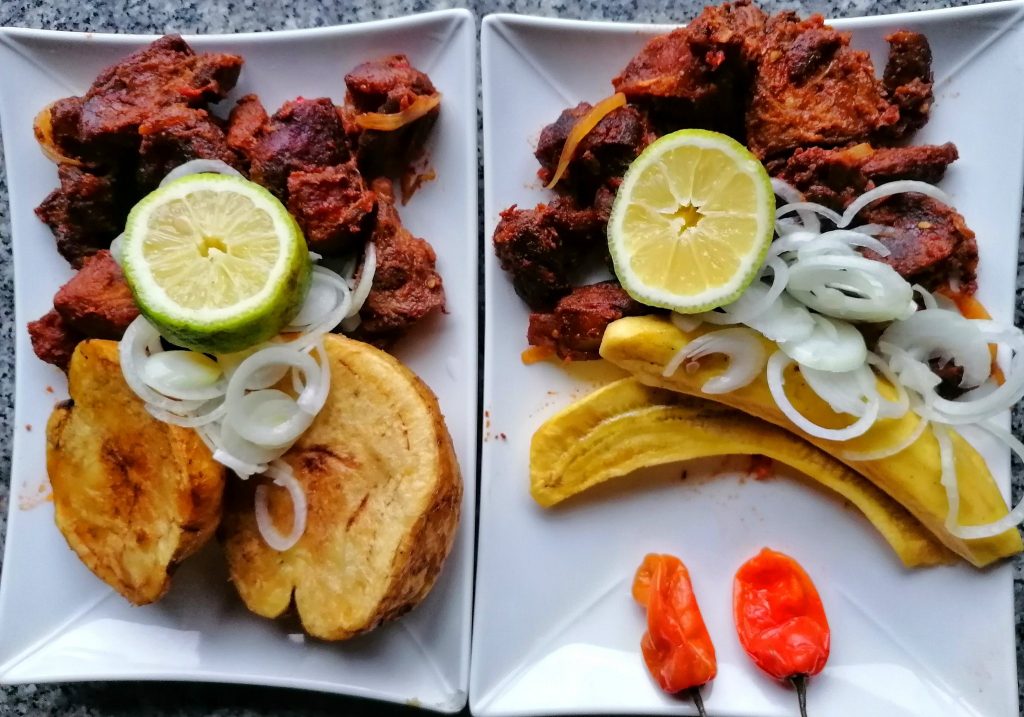 3. Eat Isombe
Isombe is another favorite that you must try. Its a stew made from mashed cassava leaves, peanut butter, tomatoes, garlic, onion, and beef stock. The beef stock gives Isombe a meaty taste although the stew itself does not contain meat. It is best served with rice or ugali.
The below plus two bottles of Virunga mix cost 12000 francs.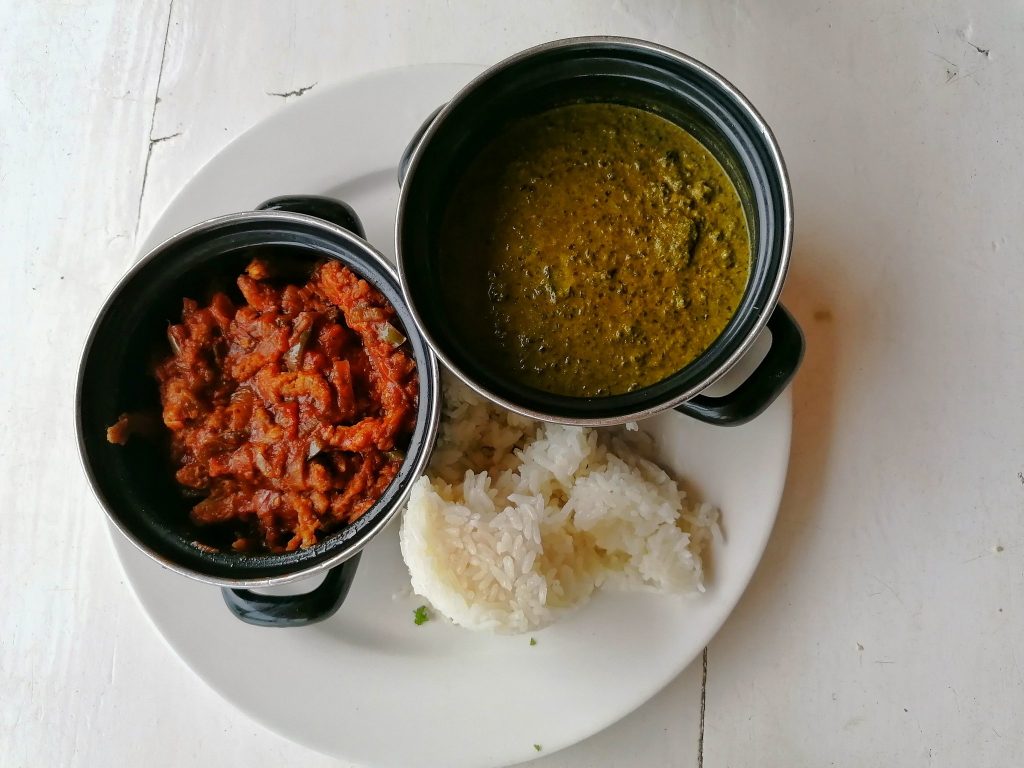 4. Spend Sunday afternoons at Pilipili hotel
The Pilipili hotel is located in Kibagabaga. It's usually pretty crowded with locals especially on Sunday afternoon but that's because the food and the vibes make the place worth it. Their menu covers both local and international cuisine. Make sure you stay till evening for the majestic views of the city at night.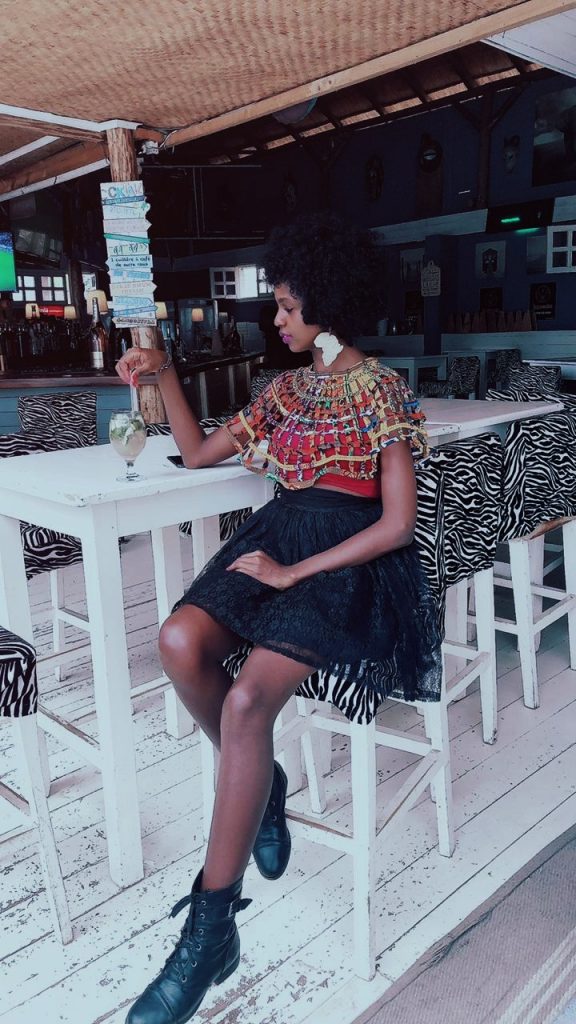 I noticed that Rwandans take their time especially those in the service industry. You must learn to exercise patience in restaurants.
Budget a minimum of 4000 francs for food, 3500 francs a beer and 5000 francs for a mocktail.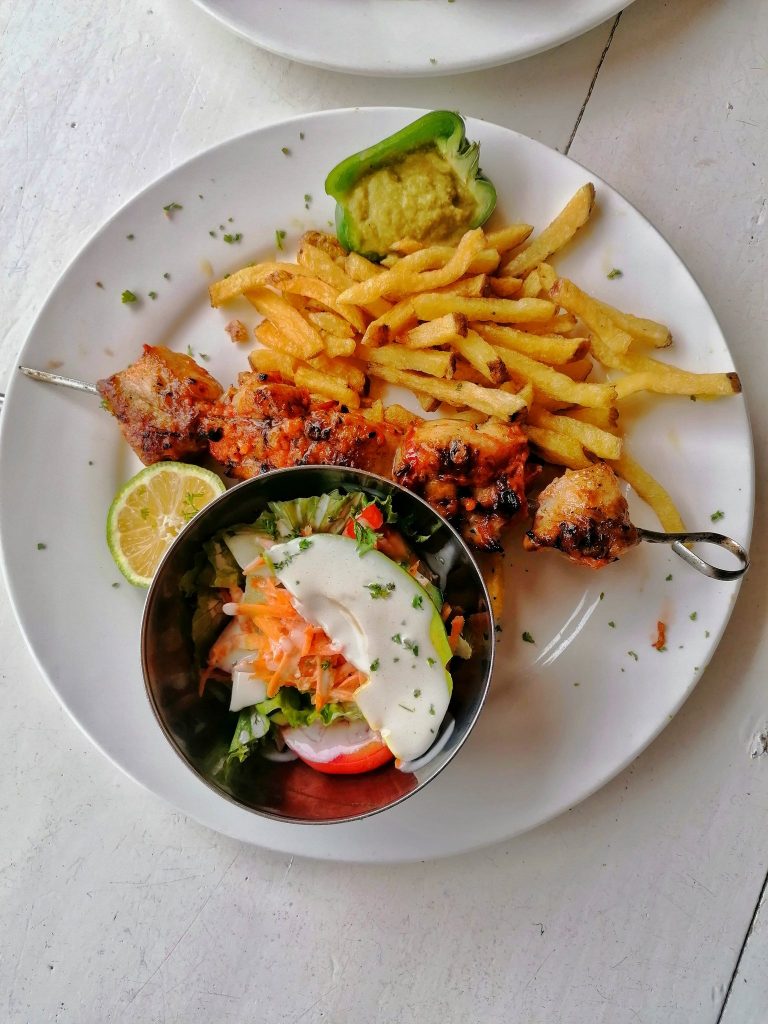 5. Experience the nightlife
Kisimenti and Remera are the places to go to for an epic night out. Although not as wild as the parties in Nairobi, you are guaranteed an epic time. I particularly loved raiders lounge in Kigali Heights mall. If you love beer, I recommend the Virunga mix.
6. Learn/dance Kizomba
It took my umpteenth visit to Kigali to find out that Rwandans love Kizomba. You can choose to take classes in the city or go for a social dance.
7. Other things to do
Hike in Volcanoes National park and see Gorillas while you are at it.

Have a relaxing time at the beaches along Lake Kivu in Gisenyi or Kibuye

Chimpanzee trekking at Nyungwe Forest

Game drives at Akagera national park
Here is a twitter thread I did of a summary of things to do in Rwanda
My travels to Rwanda began in 2013. The country is home to stunning landscapes, mountain gorillas, is visa free and now there's daily affordable direct flights on @FlyJambojet from Nairobi to Kigali.

Here's a thread on what to do and how to plan for the trip #JambojetInRwanda pic.twitter.com/vjv12OPyUC

— Escape Artist (@justrioba) November 24, 2019
What to expect in Rwanda
Language: Rwandans have four official languages although most people speak Kinyarwanda and French. You will find few people that speak English and Swahili so expect a bit of language barrier if you speak more of the later.
Visa: Rwanda is Visa-free for Kenyan passport holders. All nationalities that are not visa-exempt can get visas on arrival making makes Rwanda one of the best countries to hold conferences. Use the passport index to find out if your passport requires a visa or not.
Currency: The currency is the Rwandan Francs. Safaricom's M-Pesa works in Rwanda. The process is similar to the Kenyan process except you will be given Rwandan Francs upon withdrawal. Credit or Debit cards and ATMs work perfectly but you should always have some cash in hand. As a rule, I always convert my cash to USD before traveling.
Plugs: For Rwanda, the plug types are type C and J. Plug type C is the plug which has two round pins and plug type J is the plug which has three round pins very different from the type G plugs I am used to in Kenya. Remember to carry a power plug adapter before leaving. I bought mine from Tuskys supermarket for around Kshs 150.
Safety: The country is clean and super safe. I remember seeing the police and army officers a lot when we drove around especially at night but they never bothered us in any way. However, remember to be mindful of how you speak or act.
Driving: Rwandans drive on the right side of the road.
JamboJet has plans to start flying to Mogadishu, hopefully, next year. It is my biggest dream that this airline continues expanding its operations to other regions within the African continent because then, we will have more Africans exploring the continent.
In the meantime, let's go explore the land of a thousand hills. Shall we?