What do you look for every time you travel to a new destination? I always look for an adventurous activity that the destination offers. "A lot of things that I do scare me, but I do them anyway' Linda Matama likes this quote and I can't help but resonate with it. That is me every time I take part in extreme activities. I am not fearless  But I do them anyway.
This post is for the adrenaline junkies. What does Africa have to offer in terms of awesome and intense extreme activities?
1. Sky Diving
I went skydiving in 2016 and it was terrifyingly awesome.
Are you willing to jump off a moving plane from a height of 15,000 feet? If you would dare. Book a tandem jump, there are four places you can go skydiving in Africa.
If you would dare. Book a tandem jump in either of these places:
Skydiving in Diani, a coastal town in Kenya with amazing beaches along the Indian ocean.
Skydiving in Swakopmund, a city on the western coast of Namibia.
Skydiving in Livingstone, Zambia with a view of Victoria Falls
Skydiving in Johannesburg, Capetown and Pretoria in South Africa.
The cheapest place among the above is Namibia and South Africa going at 190 USD and 210 USD respectively.
2. Swimming at the Devil's pool
Is it not crazy that people go swimming at the edge of Victoria Falls from the Zambian side?
I went on a guided tour in 2018 and it was terrifying to say the list.
Find details of the experience here.
Catch up: Swimming at the devil's pool
The rates depend on the time you decide to go swimming with the cheapest being 90 USD for the breakfast tour and 75 USD for the walking tour.
3.Bungee Jumping
Basically jumping from a tall structure while attached to an elastic cord.
It's crazy and I have heard the adrenaline feeling will have you questioning your life's decisions.
Another mind-blowing adrenaline activity that will have you questioning your life's decisions.
Bungee jump at Bloukrans bridge in South Africa is one of the highest commercial bungee jumping site in the world at 216 metres.
Bungee jump in Livingstone, Zambia. Actually, the bungee jump is part of a three-part adrenaline packed activity. The activities include the  Gorge swing which is basically bungee jumping, the flying fox and the foofie slide. Why do people pay to do such things again?
Bungee jumping in Jinja, Uganda. Compared to the two sites above, bungee jumping in Jinja is less insane.
The cheapest place among the above is Uganda going at 55 USD.
Here's Linda bungee jumping in Zambia.
4. Shark Cage Diving
Of all the activities in this list, I think shark cage diving is the craziest.  What normal human being wants to pay at least 150 USD to be in a cage watching sharks?
Shark cage diving is common in Gansbaai, South Africa. Adventure seekers find themselves up close and candid with white sharks which also happen to be an endangered species.
5. Big Rush Stadium Swing
South Africa features prominently on this list and it seems to be the home to adrenaline activities followed closely by Zambia. I'll introduce you to the world's tallest rope swing.  In Durban, there is a swing at the Moses Mabhida stadium, the 2010 world cup stadium, where people go to leap at a height of 106 m! One enjoys a free fall of 60 m before speeding through the air at a speed of 120 km/h.
Cost 65 USD
6. Ziplining
Compared to the rest of the activities in the list, Ziplining is child's play. However, it's quite the adrenaline rush for some people.
South Africa has the continent's longest Zipline in sun city at a stretch of 2000 meters!
Kenya's zip line in Kereita, is the second longest zip line in Africa. It's a total of 6 lines that zigzag through the Kereita forest which is absolutely a turn on for nature lovers.
Ziplining in Kenya will cost you 25 USD while in South Africa it costs 45 USD
8. White Water Rafting
The one activity I have sworn to never take part in ever again.
Catch up: My water rafting experience
There are three main white water rafting regions in Africa.
White water rafting is huge on the Zambezi river. It boasts of the greatest grade 5 rapids in the world. You are basically rafting in a river that hosts crocodiles and hippos! Bookings can be done on either the Zambian or the Zimbabwean side.
White water rafting in the Orange River, in South Africa
White Water rafting in Jinja, Uganda.
White water rafting in Sagana, Kenya.
Please note that it's best to know the best time to visit each region if you want to experience the high torrential rapids on the rivers.
9. Sandboarding
Sandboarding is like water boarding except you are on sand. How can this activity be possibly fun? You are sliding on sand at a neck breaking speed surely.
Of course, the activity is available in Swakopmund, Namibia given they have gigantic sand dunes with the perfect terrain to enjoy the activity.
Sandboarding is also offered in Mossel bay South Africa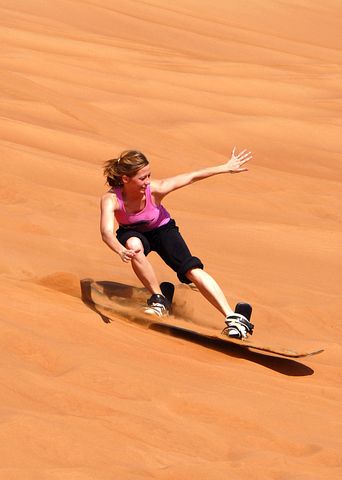 10. weather balloon
This activity is not exactly extreme except if you are afraid of heights.
The best place to go for this activity is in Maasai Mara, Kenya and Serengeti, Tanzania during the wildebeest migration. You will be mindblown by mother nature as you watch from above this world wonder. What's more is that you will be able to catch an epic african sunrise and sunset depending on the time you decide to go.
This activity is highly expensive with people spending at least 420 USD.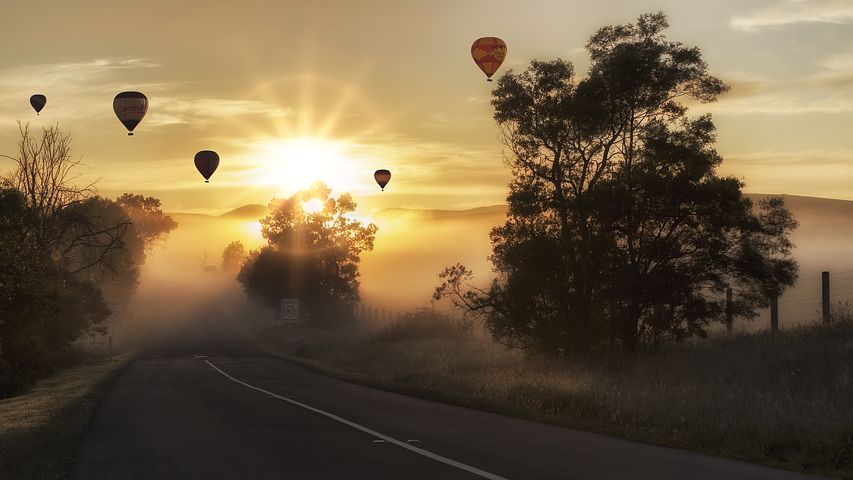 11. Scuba Diving
I will be biased and say Kenya has hands down the best Scuba diving sites in Africa. haha.
Seriously though, scuba diving at the Kenyan coast is a great choice.
In Egypt, Scuba diving is offered on the red sea
In Tanzania, there are pretty cool scuba diving options in the Indian Ocean. Check out spice island in Zanzibar and Pemba Island to the north of Zanzibar.
In South Africa, check out KwaZulu-Natal and Sodwana bay.
Other places to check out scuba diving in Africa include Malawi, Seychelles, Mauritius and Madagascar.
The cheapest sites include Malawi, Tanzania and Egypt.
12. fly boarding
It's like every day you wake up and find the world has discovered new adrenaline activities.
I was first introduced to fly boarding through Linda Matama's instagram page. It looks fun except the idea of being pushed up in to the air by water is scary. Does the water slap your butt or face when you fall? Does it hurt? What are the chances fof breaking your legs?
Look at Linda fly boarding at the Kenyan coast.
13. Paragliding
Paragliding entails being attached to an equipment that resembles a parachute to enable you to glide through the air after jumping. The most common spot for paragliding in Africa is South Africa. There are several options to chose from when in South Africa depending on the kind of views you want.
In Kenya, paragliding is offered in Kerio Valley from December through March every year.
The rates start at 85 USD.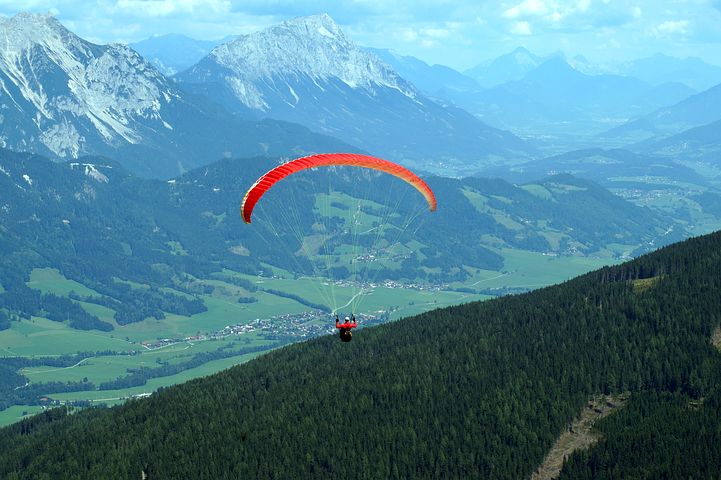 14. Microlight Flight 
This activity is offered in Livingstone, Zambia.
I didn't feel any adrenaline rush but having a bird's eye view of the Victoria falls was everything.
The activity costs  190 USD.
Which extreme activity would you take part in given the chance?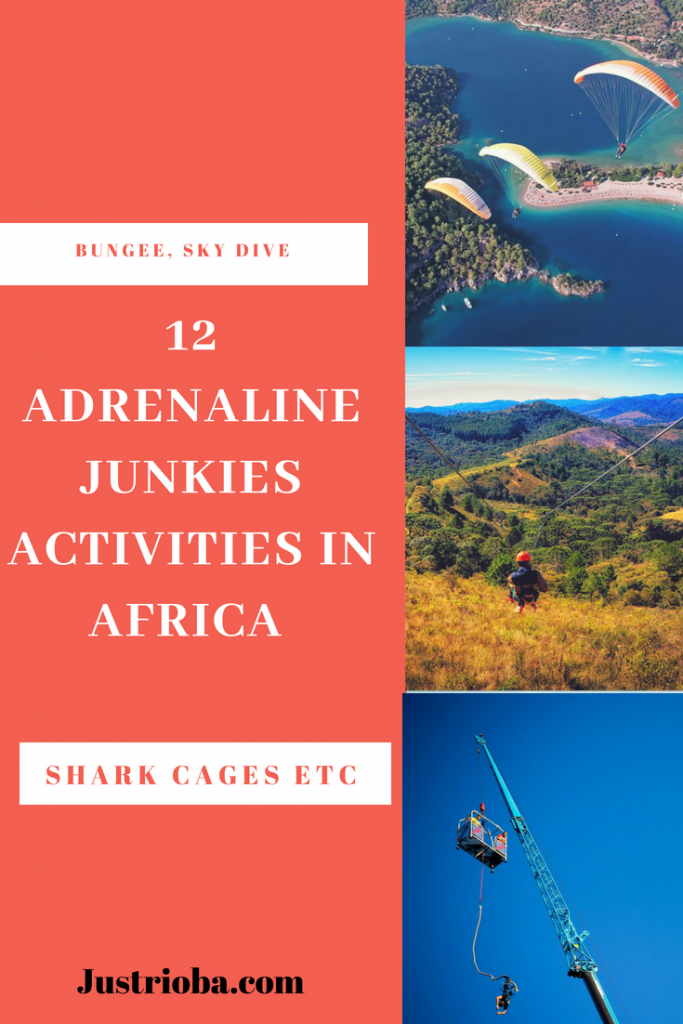 Like Justrioba on Facebook and Instagram for weekly travel updates!