As I had mentioned earlier, Lagos, Nigeria is made up of the Island and the mainland. If you are travelling to Lagos, Nigeria and you do not know what to expect then read the blog post below.
Without further ado, here's a list of the things you can do when in Lagos, Nigeria.
1. Eat Nigerian food
Have you lived if you have not tried Nigeria's spicy food? Nigeria is rich in cuisine that I dedicated an entire blog post of the types of food I ate in Lagos.
From Jollof rice to suya to asun, here's a list of Nigerian food you might want to try when visiting.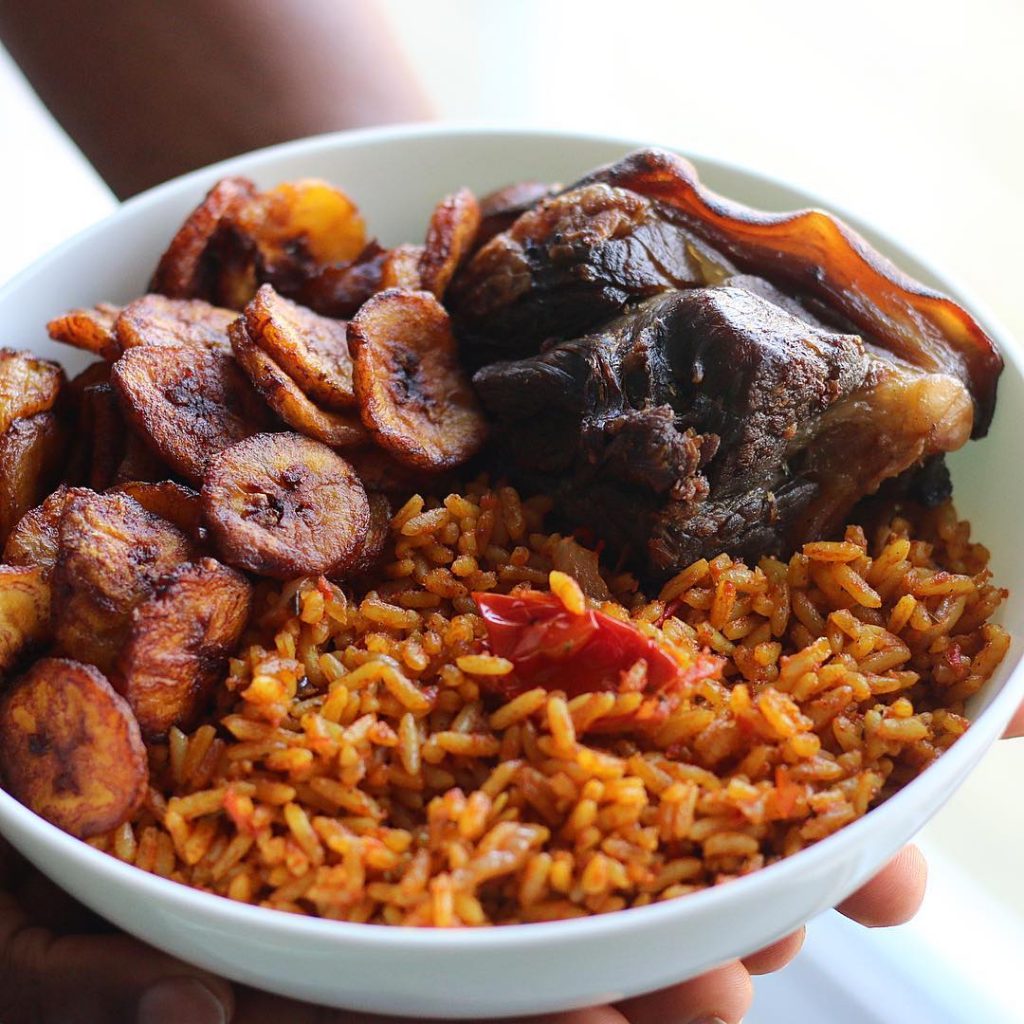 2. A visit to Kalakuta Museum
Kalakuta museum a museum that preserves the antiques of the legendary afrobeat king Fela Kuta. Kalakuta comes from the word "Calcutta" which is the name of the cell that Fela had previously inhabited. Fela was a musician, a pan Africanist, an activist and a polygamist. He married 27 women on the same day. I saw pictures of him smoking marijuana next to his mom. Yeah. I also wonder what type of mom he was using because that can never be me next to mine. Hehe.
Operation Hours: The museum is open from morning till 6 pm
Charges: We were charged 1000 Naira per person if you get a guided tour of the museum otherwise it's free if you are there to spend time at the rooftop bar.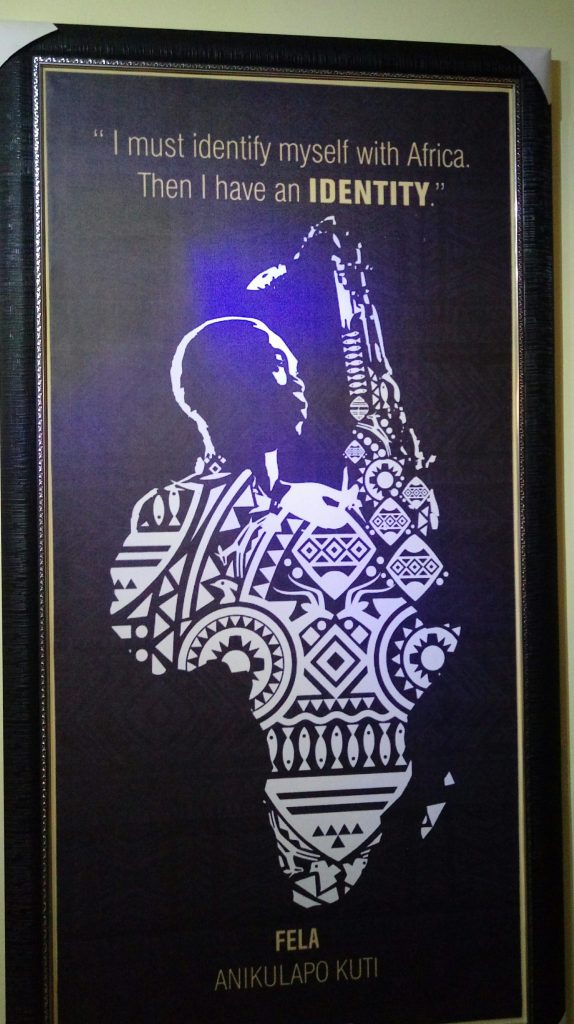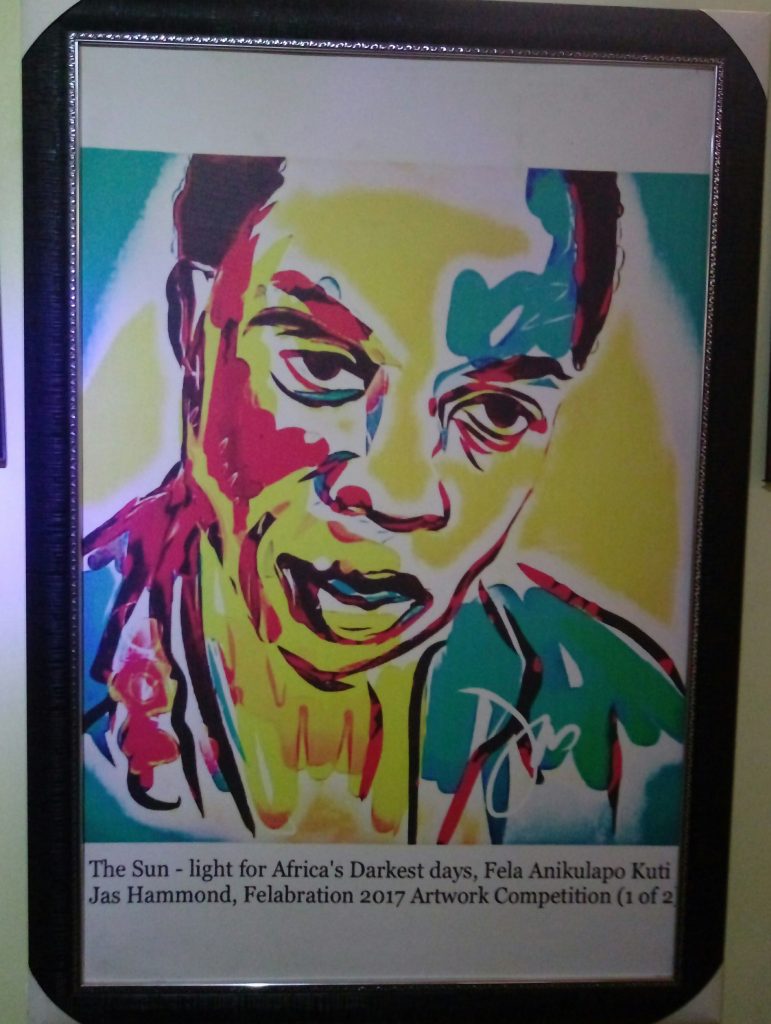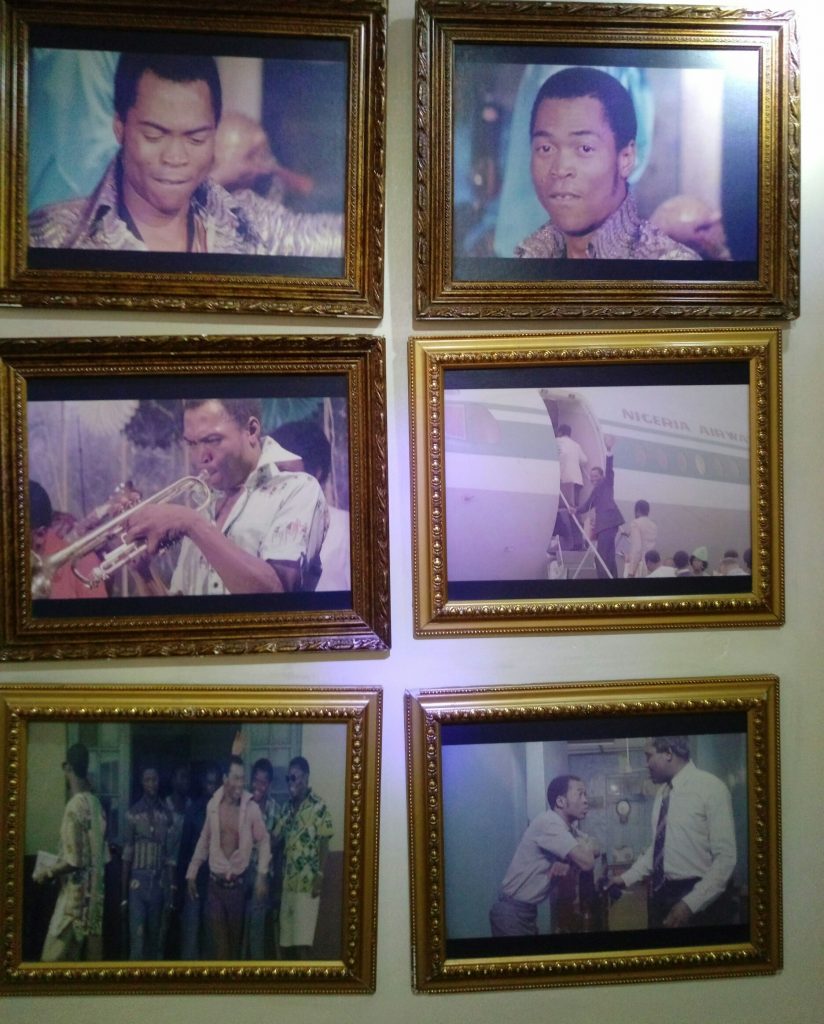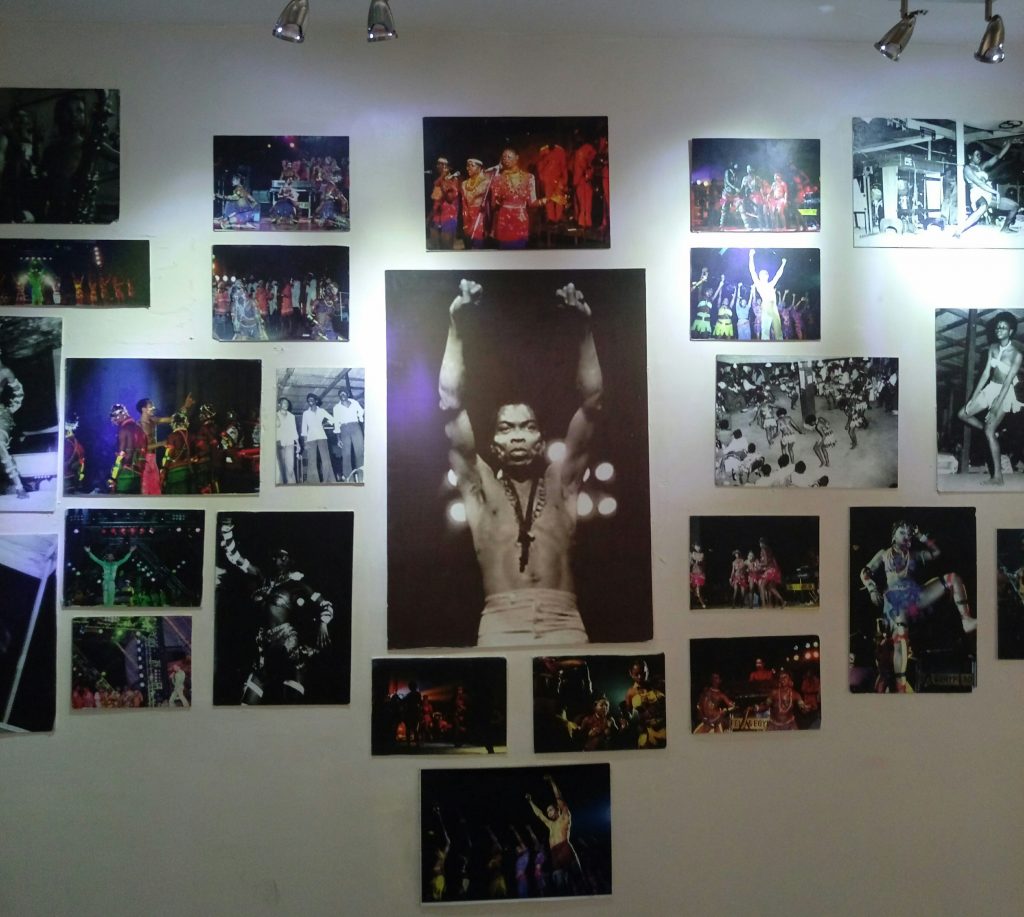 3. Lagos City Tour
The a mainland and the island are connected by three bridges among them the famous third mainland bridge. You have to take a ride through the third mainland street at night. The bridge, beautifully surrounded by the lagoon that flows into the Atlantic ocean. Get a guide to take you through the streets of Lagos; if you are into History, then this will be a perfect chance to learn about the significance of the statues of former political leaders that surround the street. I would recommend having a guide because the city is rather crowded.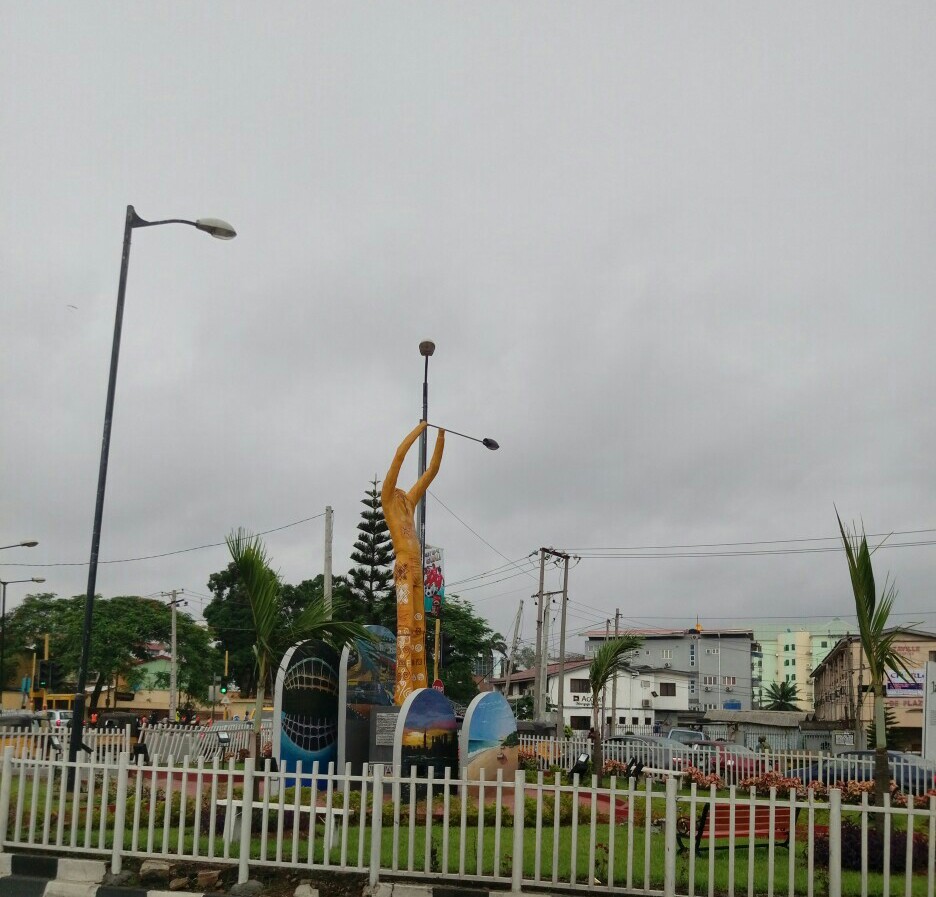 4. A day visit to experience the Epe Mangrove
Epe Mangrove is a little bit outside Lagos state.  The first time I canoed at Epe, I got amazon vibes. It's a calm river that flows quietly through mangrove trees. The water seems to be black in colour.
If you are into vegetation and eco-tourism, then Epe is your spot.
Operational hours: We arrived at around noon and the tour took at least 1.5 hours. We got life jackets and two guides to accompany us on the canoe
Charges: We were charged 3500 Naira per person for the tour (inclusive of the tour guide and the life jacket)
Tip: Carry a hat and sunscreen for sunny days and insect repellent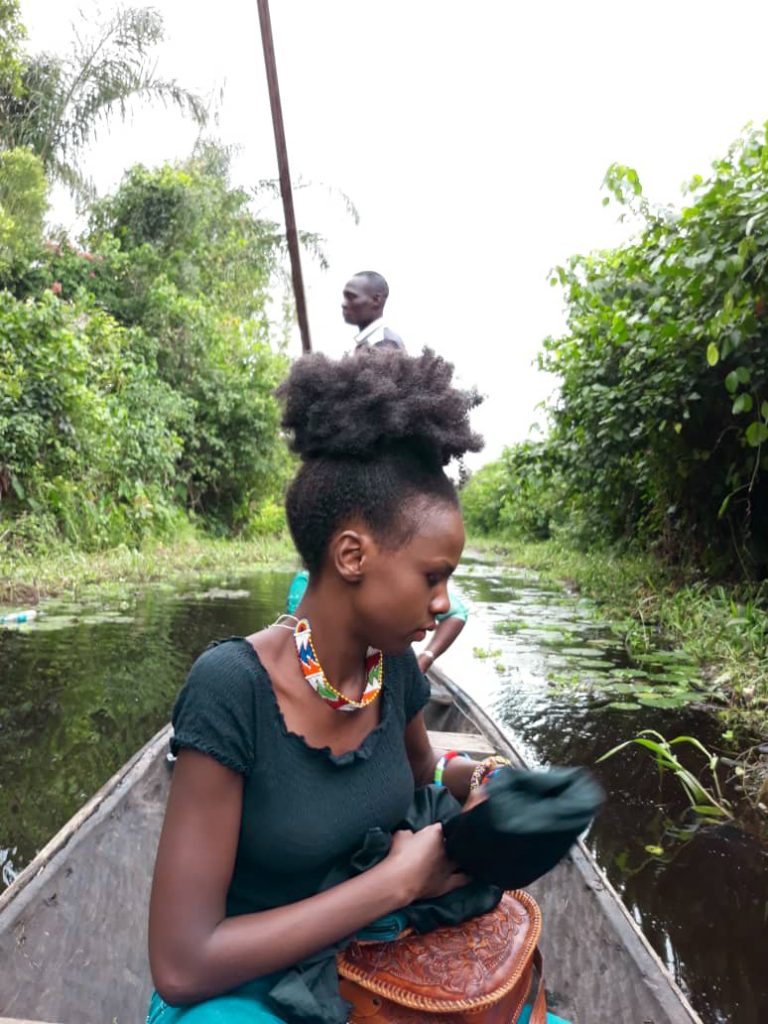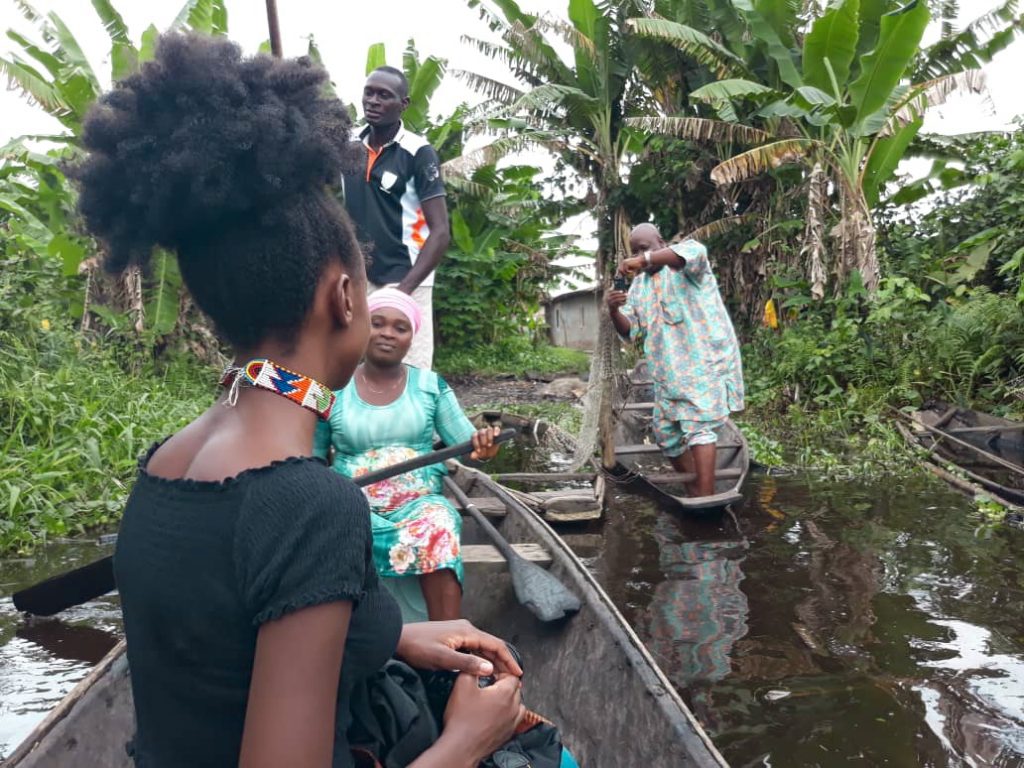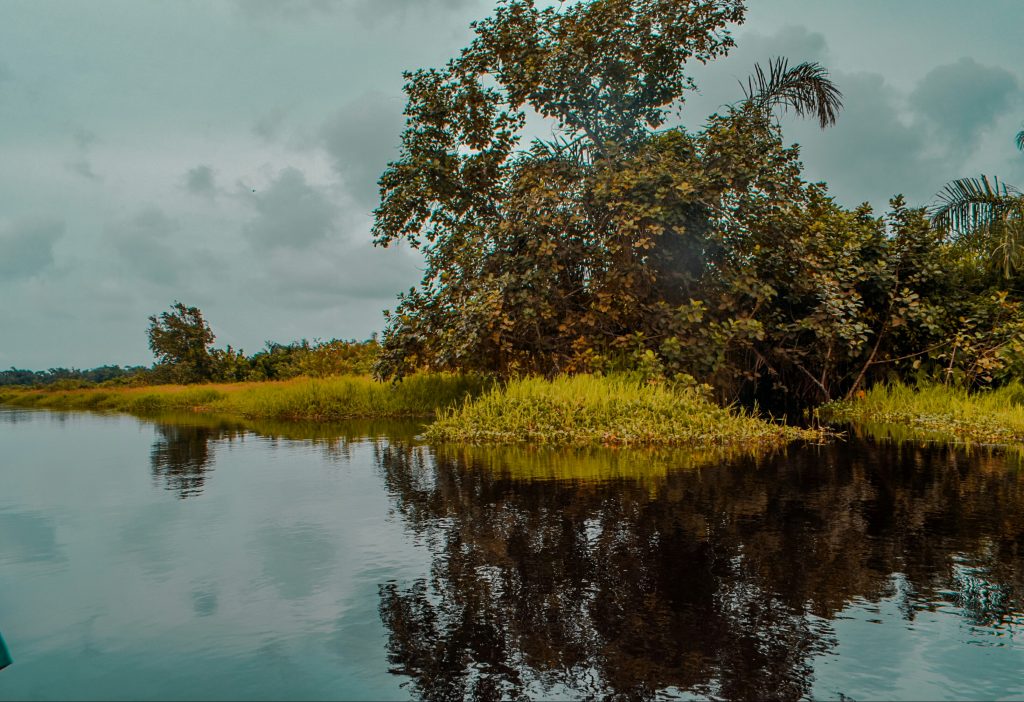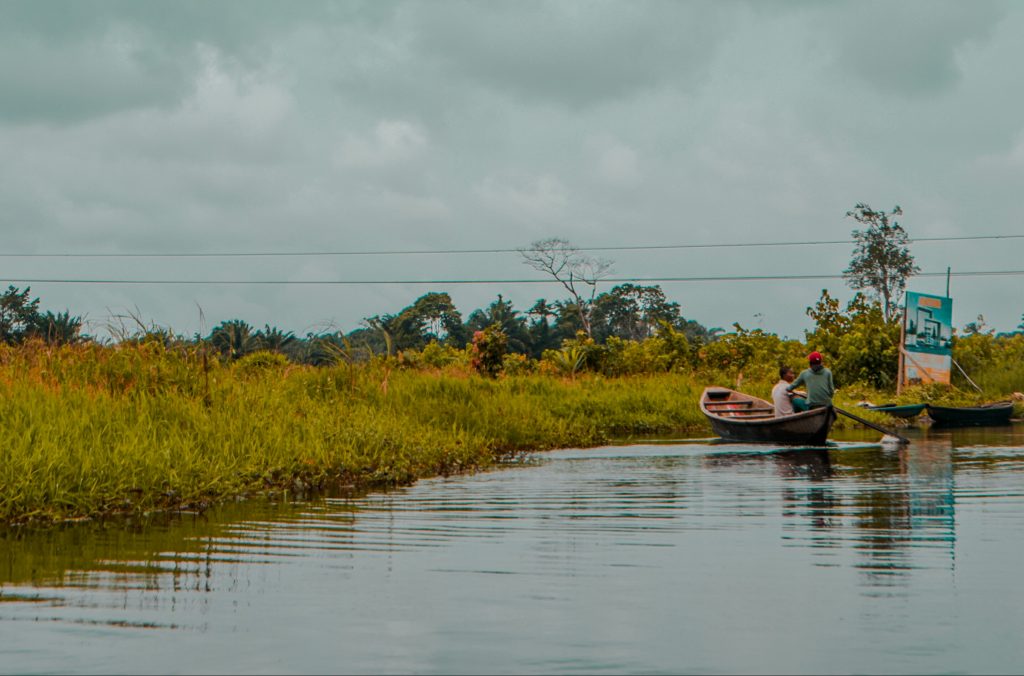 5. A perfect day beach escape to Light House Beach
Lagos is a  coastal city, so it makes sense to visit one of its beaches. I only visited Tarkwa beach and another private beach next to Tarkwa that is called the lighthouse beach. We hired a boat to Tarkwa beach then walked a little distance to the lighthouse beach where I took the photos below. There is a restaurant by the beach in case you want to grab a drink or something to eat.
Tips:
Carry food/snacks  if you don't fancy restaurant food
Beach essentials
Also, if you are in a group, you can opt to go camping at Tarkwa instead of taking a day trip as I did.
Operational hours: The boats stop operating at 6 pm, and I advise going to go beach as early as possible.
Charges: We hired a private boat at 8000 Naira, but the prices should be way lower than that if you are using public boats. I am talking as low as 700 naira.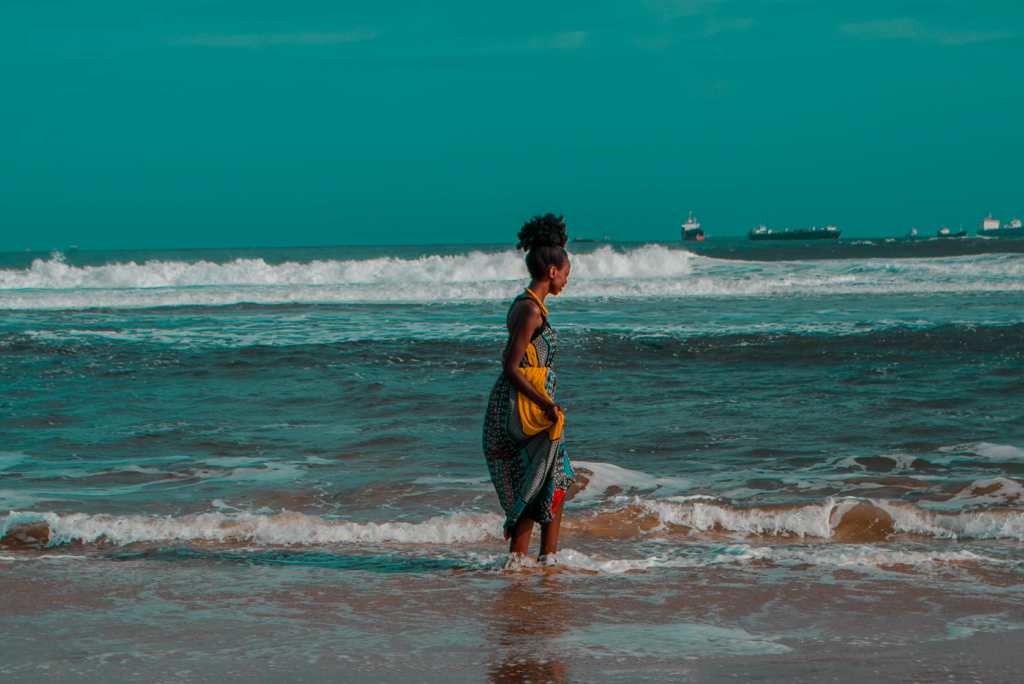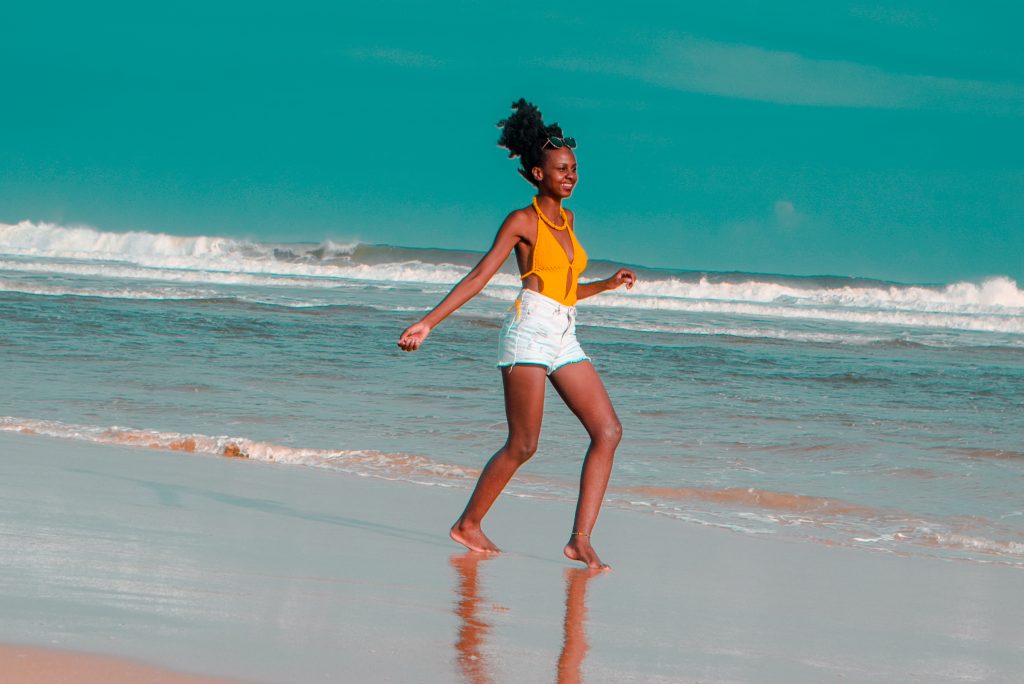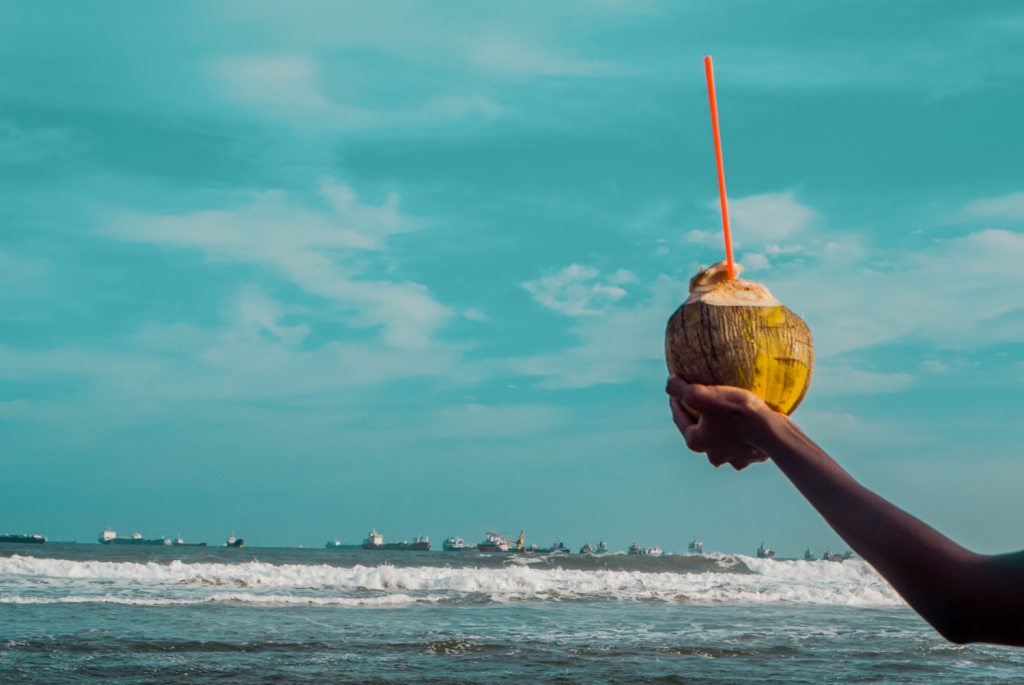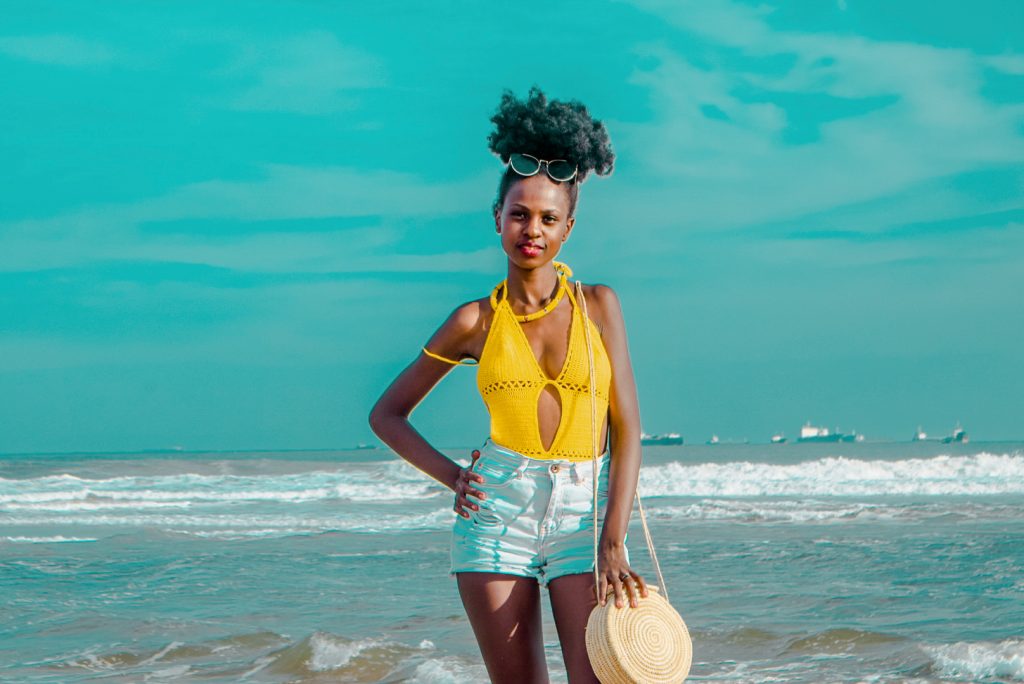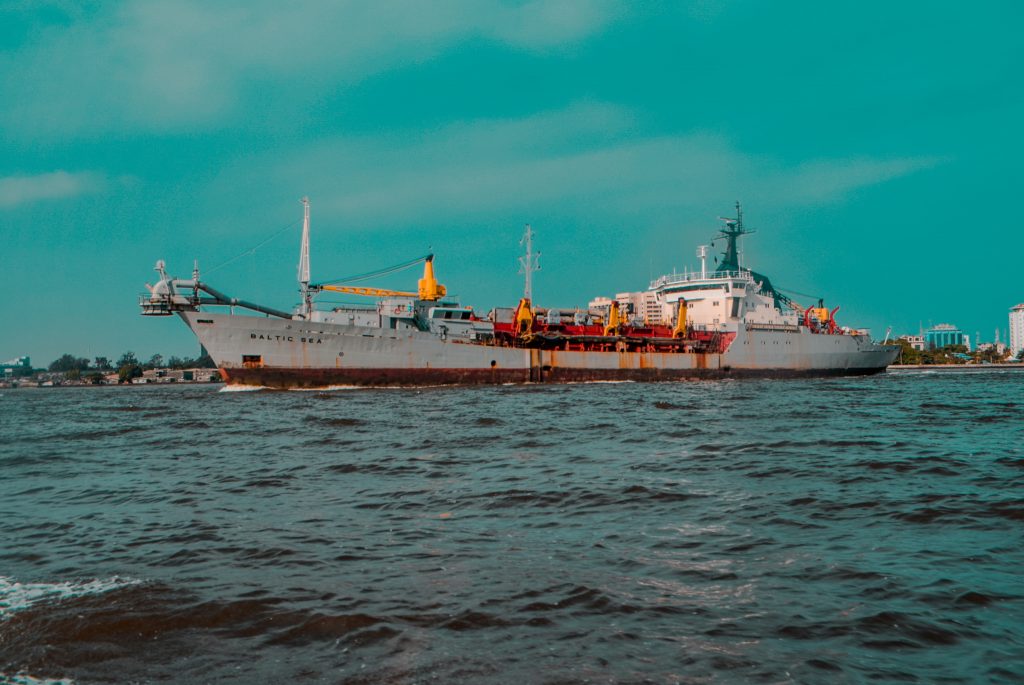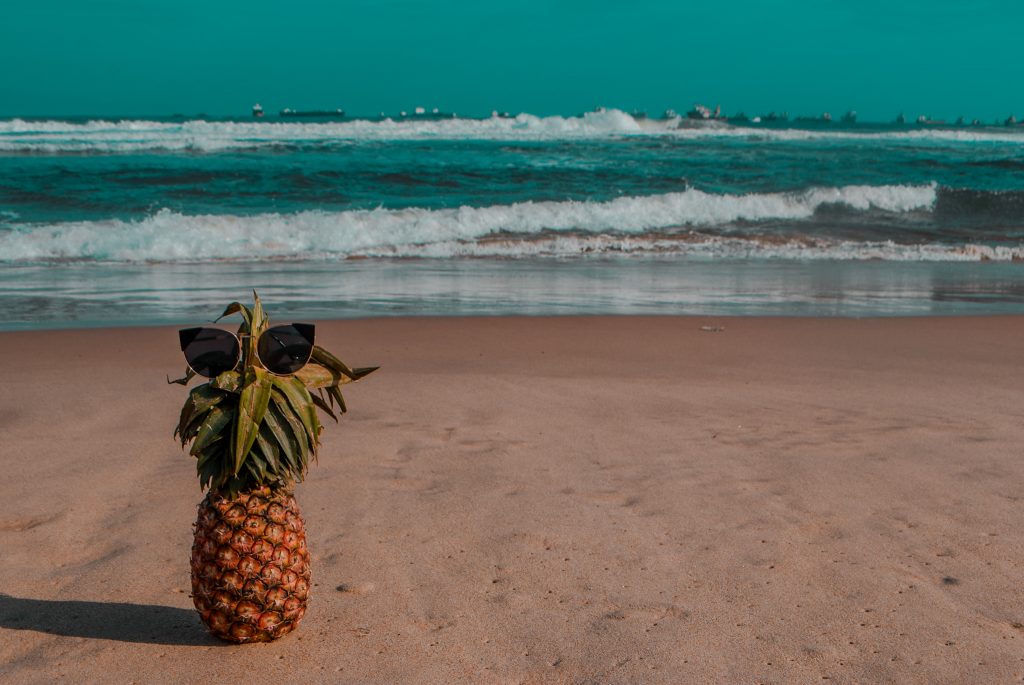 6. Experience Nightlife in Lagos, Nigeria
Lagos is the nightlife capital of Nigeria, and you may choose to experience the nightlife by dining at restaurants that offer late hours services and live bands, dance at a bar or a club or a visit to the shrine run by Fela's son, Femi Kuti.
You can choose to take a night out to hop from one club to another on the islands or the mainlands while getting lit to West African music.
I dined at sailors lounge next to the lagoon which had a stunning ambience, lively crowd and mouthwatering food. While at it, you can sample some of the beers like Star and
Be safe when exploring the nightlife in Lagos to avoid being mugged. I would not advise anyone to walk alone at night.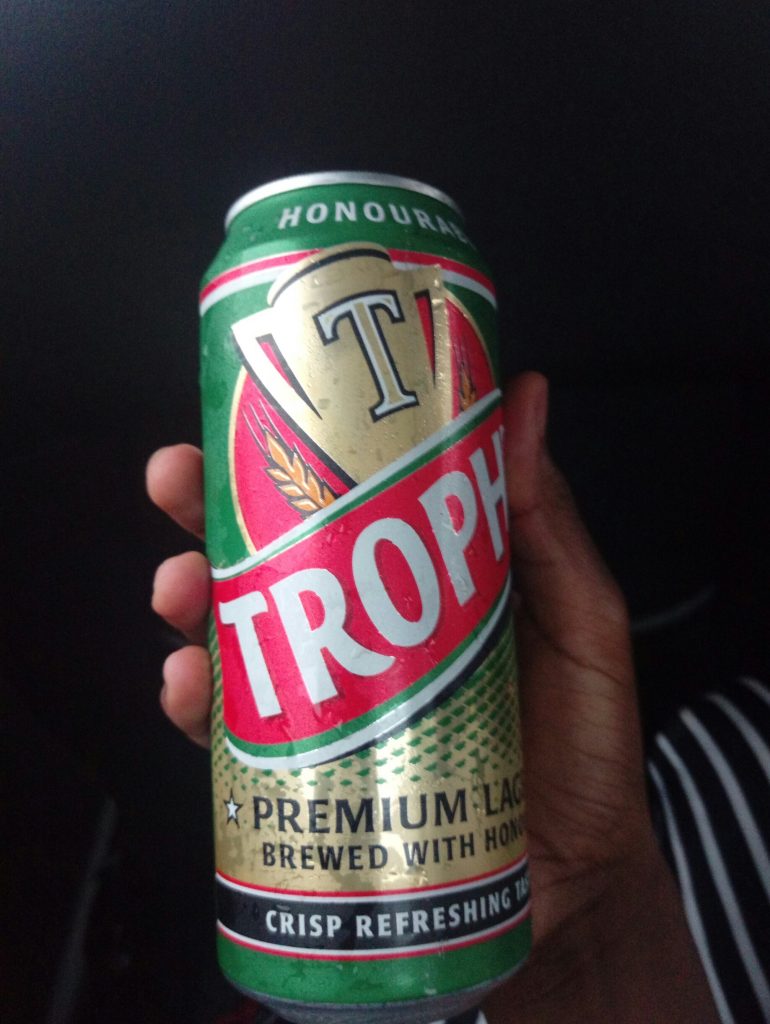 7.  A historic day tour of Badagry from Lagos
Badagry is two hours from Lagos near the Nigeria-Benin Border. Badagry has rich slave history and culture and its only two hours away from Lagos. Although my trip to Badagry was cut short by the terrible Lagos traffic, I know Badagry is home to captivating History.   Highlights include the point of no return, the Badagry slave port built in the 50s, museums and so on.
You can choose to reach out to tour groups like TVP to plan your Badagry day trip or drive yourself. Just remember to wake up and leave as early as 7 am to beat traffic.
8. A visit to Nike Centre for Art and Culture
If you appreciate art,  then you will love the Nike art gallery. There are a couple of branches in Nigeria but I went to the one located in Lekki, and Mama Nike, was there to welcome visitors. She is the owner and founder of the art gallery who started the space to promote Nigerian arts and culture.  We took time to go round all the four floors while taking in the magical pieces of art I have ever seen in my life. It sucks that we were asked not to take photos, but I promise you, it's worth a visit. The gallery closes at 6 pm, and entry is free of charge.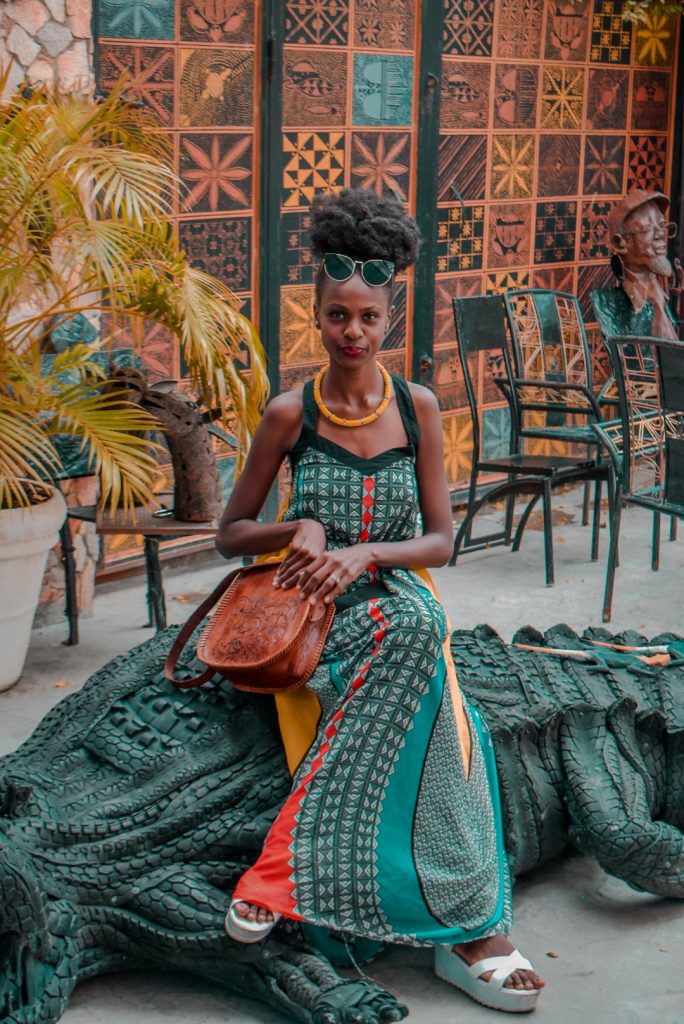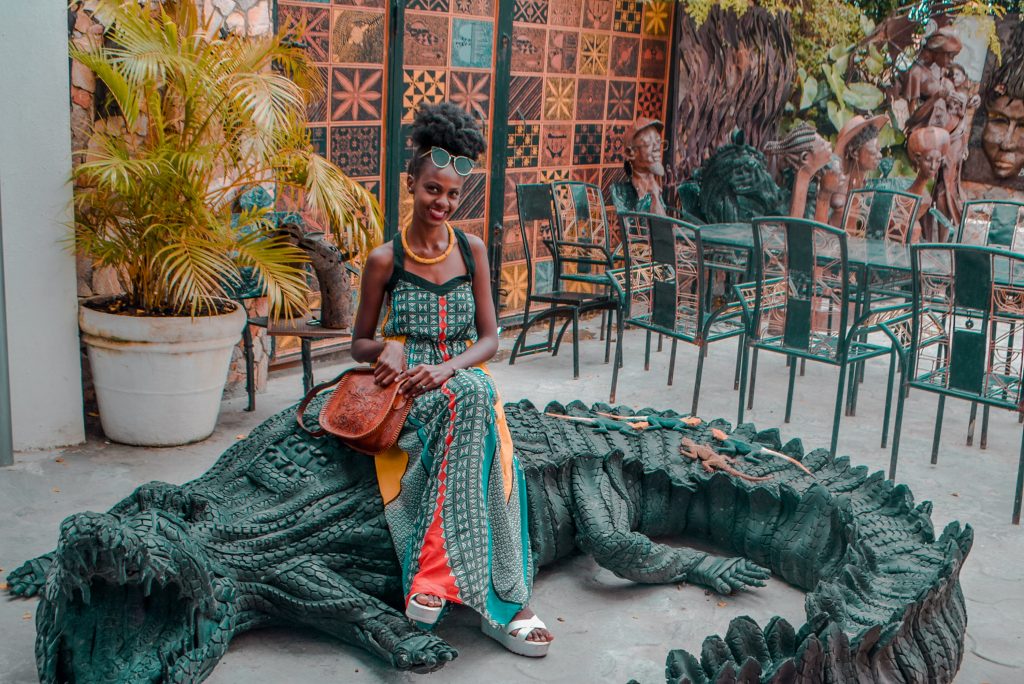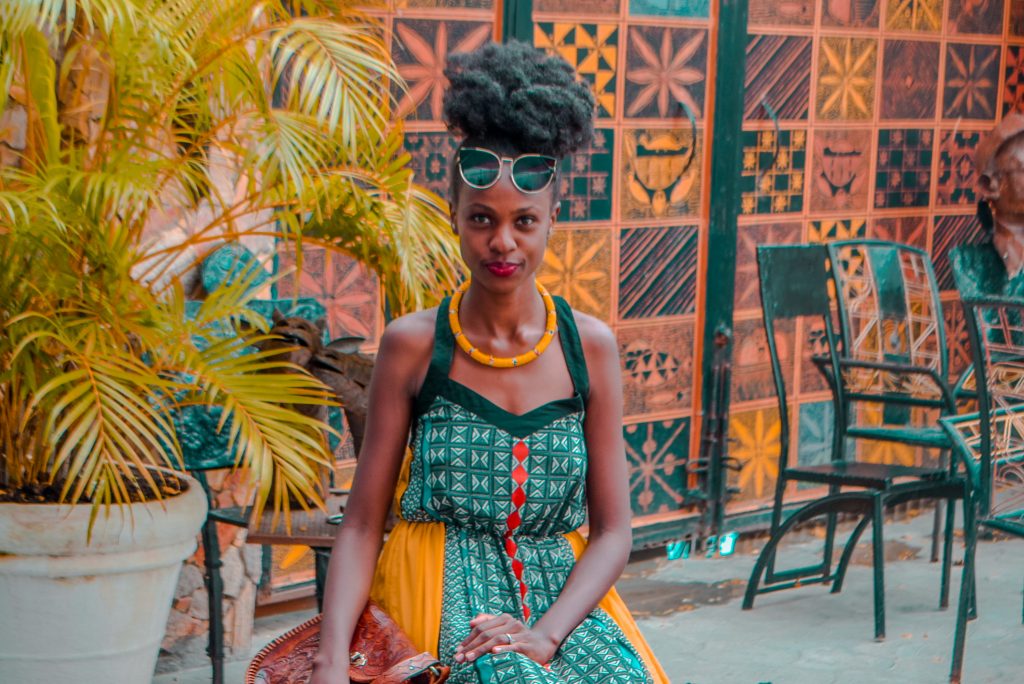 9. A visit to Lekki Arts & Crafts Market
This market is one to wear your bargaining hat then splurging on Nigerian Ankara and antiques. Thank God I had Funmi with me because I do not know how I would have bought this cute bag that everyone has been asking about since I got back from Lagos. I carry this bag everywhere. It's stylish, attractive and light.  The market sells several fashion accessories, and you will be spoilt for choice.
Please remember to ask for permission before taking photos of yourself in the stalls.
Bargain! BARGAIN!
Carry your sunglasses and water.
Do not ever feel pressured to buy stuff.
Walk around first before purchasing anything.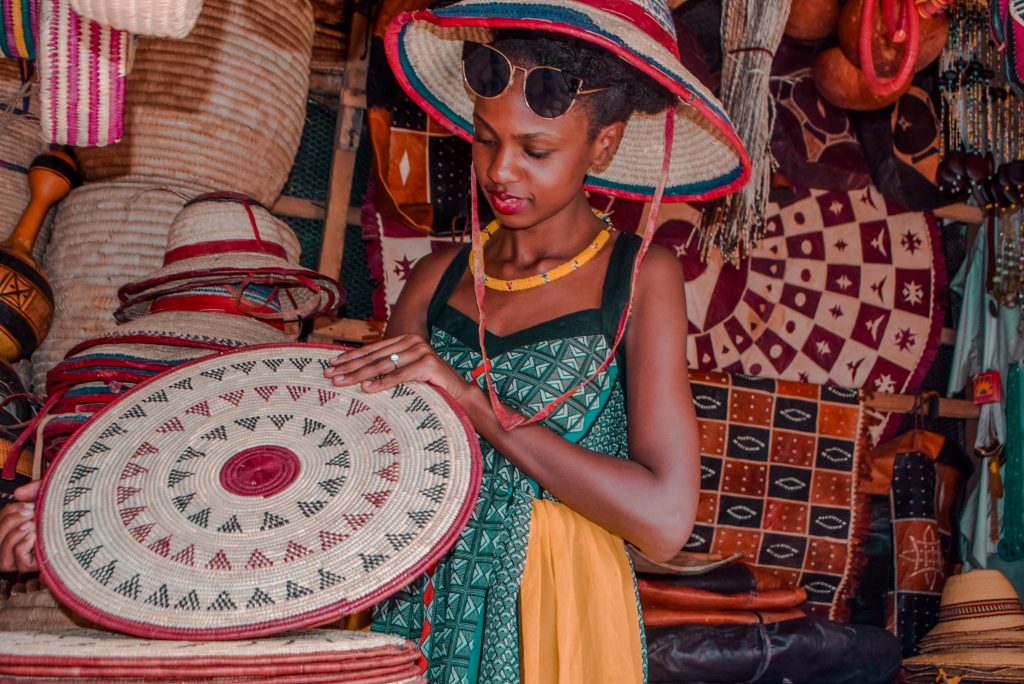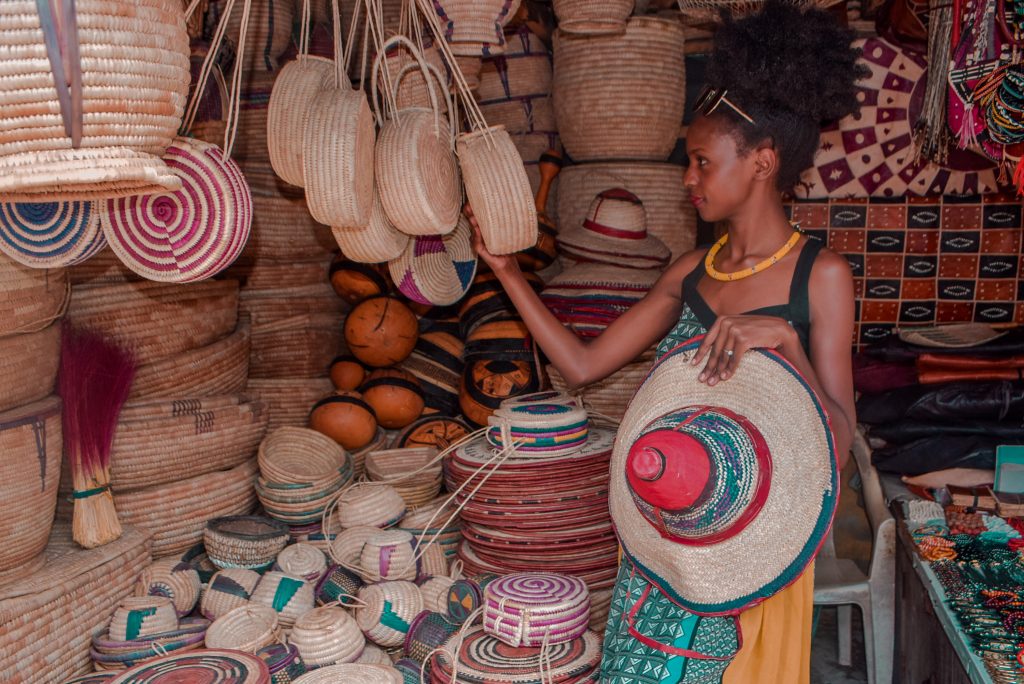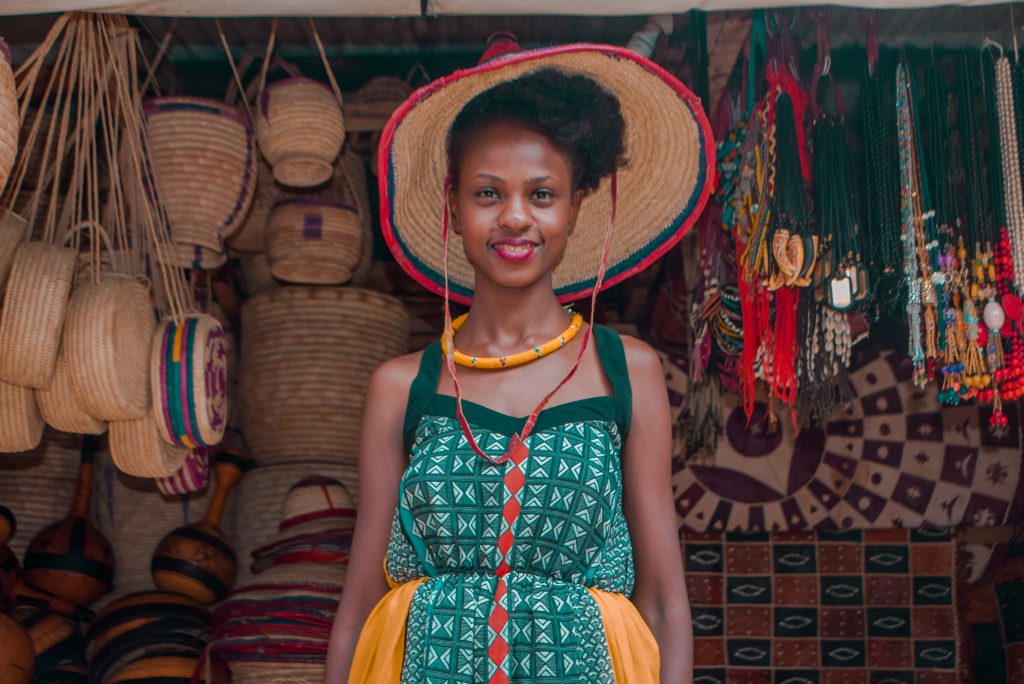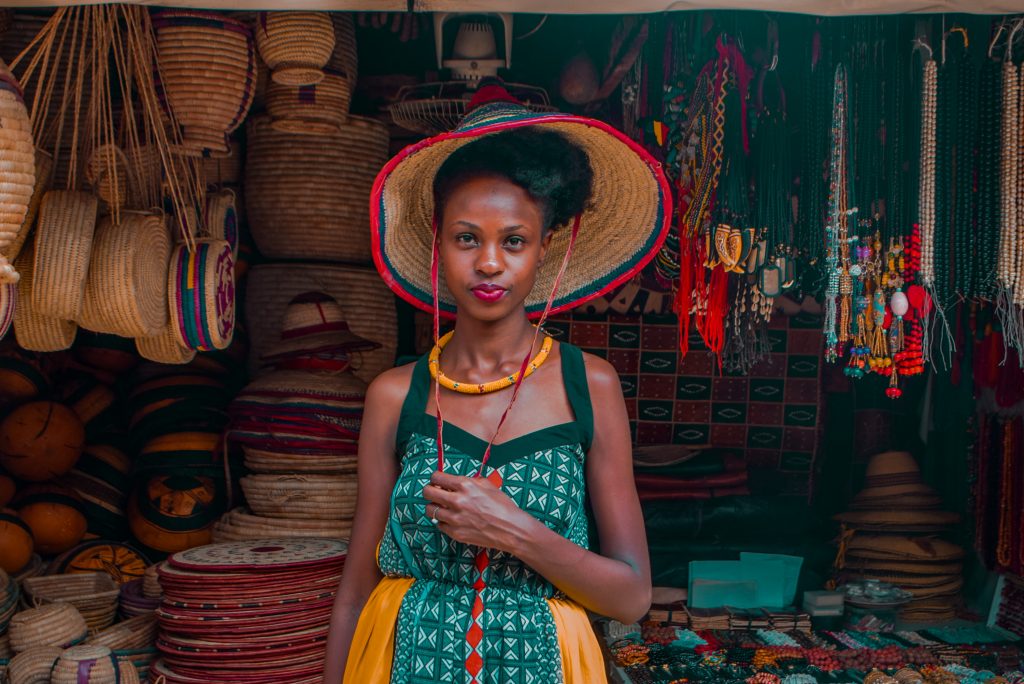 10. Lekki conservation centre
This is a natural conservation resource in Lekki, Lagos and there are a couple of ways you can have fun here. Unfortunately I visited during the rainy season and we were told the canopy walk was not accessible due to flooding hence I cancelled exploring the area altogether. Bummer! However, you can be lucky during your visit and get to walk on one of the longest canopy walks in Africa, have a solo or group picnic at the natural park or walk around the park taking in mother nature.
Entry fee is 1000 Naira for adults and  200 Naira for children.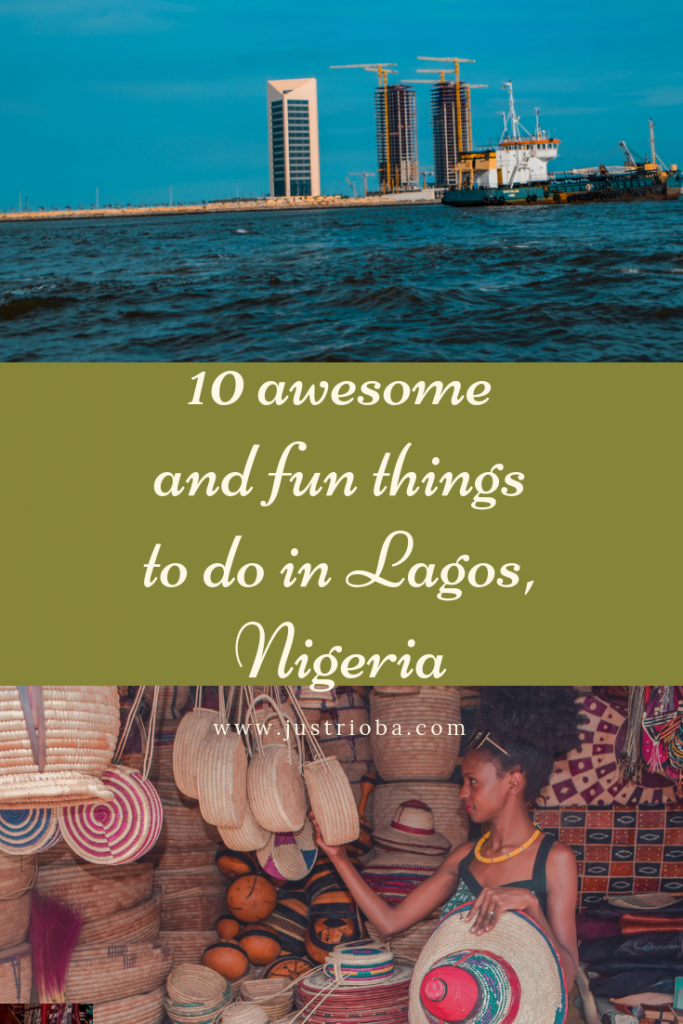 If you loved this post, feel free to share it with your friends.
Check out my Instagram or Facebook for more travel inspiration.