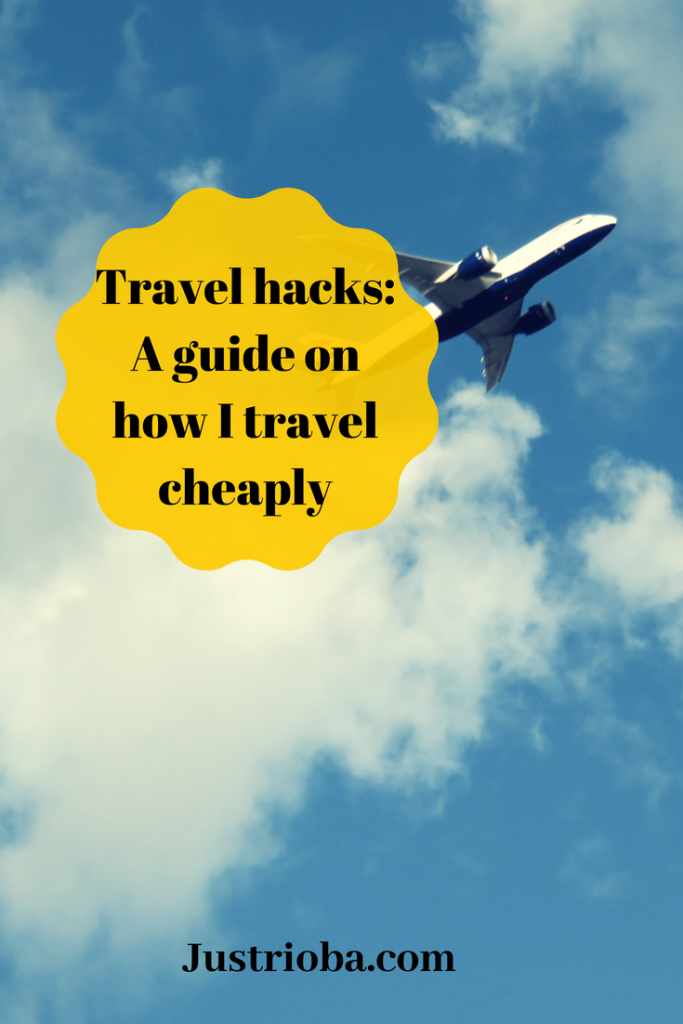 Now that I talked about the true reality of saving to travel, I can talk freely about how I afford to travel . First of all, a special shout out to the person that invented cheap travel hacks because were it not for them, travel would have been an activity left for the wealthy. I would not have any business writing this blog about budget travel
Ever since I started backpacking in 2016, I haven't looked back and you too can travel on a budget if your life circumstances allow. There are a couple of travel hacks that most budget travelers observe to be able so save money when on the road.  They include :
1. Be on the look out for flight deals on sky scanner
Listen, if you haven't downloaded skyscanner yet, do it today. Sky scanner has flight deals every month to various local and international destinations. The catch with flight deals is you have to fly on the dates they pick for you. You have to be flexible with your date and locations. Do not be too fixated on a date or location. That's the luxury we leave for the wealthy and bourgeoisie. Are we together? If you see a flight deal to Lamu but you wanted a flight deal to Maasai Mara take it. You'll get Maasai Mara next time, just go. Travel is travel.
2.Make indirect flights your friend
Rwandair and Ethiopian Airlines are best for this  However a 3 hour flight might take you 7 hours but you get to save 200 usd! My principle is I can't make the 200 usd during the 4 hour layover then a little layover won't harm me. Kwanza  we don't need visas to Rwanda and Ethiopia so take that cheap indirect flight with a 8 hour layover and go explore another country and be back in time for your flight. Two birds one stone!
Con: Indirect flights have long layovers and if you choose to fly to a place where you need a visa, you may have to apply for a transit visa.
3.Stay in hostels and Airbnbs as opposed to hotels.
On my last solo trip ,I could get hostels for as low as 10 usd a night in southern Africa. The catch is that you'll share the room with other people unless you get a private room for a slightly higher price. As for Airbnbs, you can get decent Airbnbs for as low as 15 USD a night depending on the location. In fact, Airbnbs are perfect with a group of friends, you can get a beach house for cheap.
Cons: Hostel dorms mean staying with strangers, same applies to airbnbs sometimes. 
4. Use executive buses across countries
We already know flights in Africa are super expensive. I've always been an advocate of using buses if a destination is safe and the roads are in good condition. The distance can't be more than 8 hours though. People spend 27 hours traveling from Nairobi to Kigali hence an 8 hour or 10 hour bus distance shouldn't hinder you from traveling.
How do I know? I do my thorough research online. I have taken a 3 hour bus  from Lilongwe, Malawi to Chipata, Zambia explored Chipata then took another 6 hour bus from Chipata to Lusaka had the time of my life in Zambia then took another 6 hour bus from Lusaka to Livingstone. These buses are mostly executive coaches making them comfortable for an 8 hour distance.
Remember a flight from Lilongwe to Lusaka would have costed me at least 300 usd unless there was a flight deal but I spent less than 50 usd by bus to Lusaka.
Cons: Not advisable for those on limited time. Some bus companies run on African time and 8 hours may easily turn into 10 hours. Also, you need to factor in the time you might take to cross land borders. 
5. Use Public Transport
When exploring a new town, you save a lot of money by using their public means of transport as opposed to taking taxis which are not only expensive but full of scammers that will charge you up to three times the normal price.
Con: Public transport is sometimes unsafe not to forget the traffic jam.
6.Avoid touristy places, activities and hotels
You can do this by:
Skipping super expensive tours
Check out for deals on tours
Look out for free activities e.g free walking tours
You would be surprised to find out hidden gems that nobody raves about on social media. Speaking of which , don't eat at tourist attraction sites. Befriend locals or get a guide to take you to non touristy sites where you can get authentic local food and cultural experiences
7. Shopping
You're on a budget trip not a shopping trip. Don't feel obliged to buy stuff for anyone. You can't afford it and even if you did the luggage won't be too much?
If you see something you like, take a pic of it if you can and do a DIY back at home..
If you must buy something  it's best to go with a local to avoid scammers. I bought this bag in Lekki, Lagos with my friend Funmi who's Nigerian otherwise I wouldn't have bothered.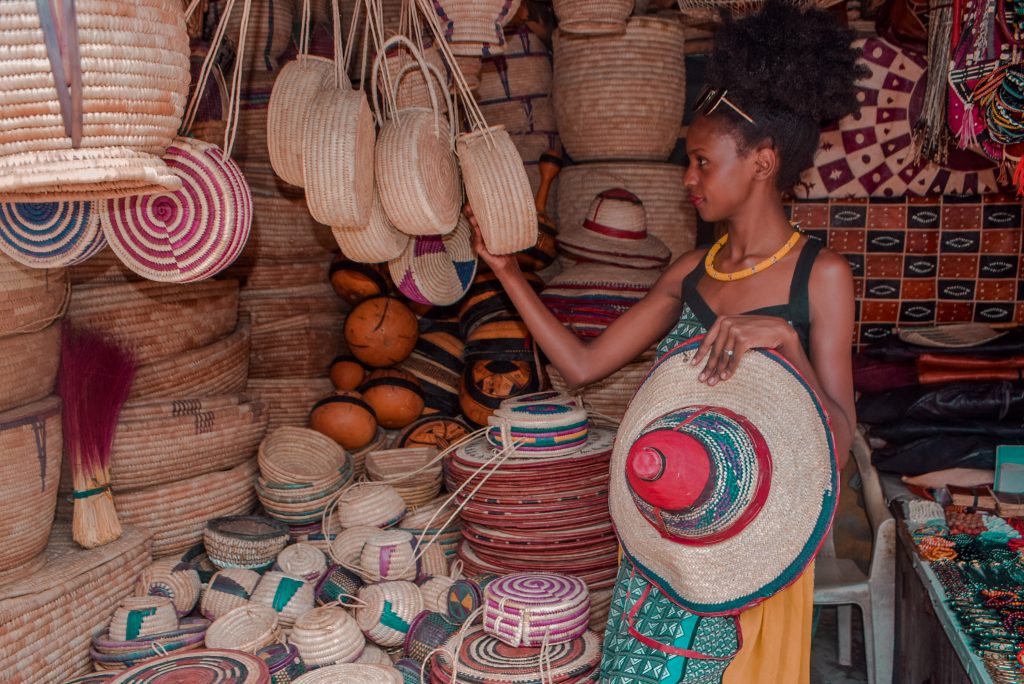 8. Traveling doesn't necessarily mean flying out
You can plan to have one or two international trips a year then spend the rest of the year exploring your country . Kenya is huge, are you done seeing its gems? We have several. Counties, have you explored each and every one of them?
Also, towns like Arusha and moshi are so close to Kenya. Why don't you explore them too? You don't need flying for that.
Are you a fan of hiking? Your operators organize hikes and day trips every weekend for cheap, what is stopping you from taking part in these activities while you save for your big international trip ?
Like Justrioba on Facebook and Instagram for weekly travel updates!