Planning a trip from Nairobi, Kenya to Bujumbura, Burundi
This journey is for anyone that has a minimum of two weeks to spare. I am aware that most people cannot afford to take 2 weeks off their busy schedule and therefore I would recommend skipping some places. I certainly cannot tell you what to skip because everyone has their own preferences, expectations, and means of travel. You may choose to do one country, two or all three countries. I am also aware that two weeks might be a short time for some people, therefore, I recommend taking this post as a guide and tailor your itinerary to suit you best.  Finally, this guide is based on my personal experience and I understand that I did not explore every region so again you can alter it to suit you best.
TIP: Take leave days around the easter holiday for this itinerary.
Challenges
Africa is the second largest continent in the world and therefore the distances are rather long. If you make the decision to go by bus or drive yourself, prepare to be seated for long hours. It's physically and mentally exhausting. There is also the aspect of time, Africans are generally never in a rush and public transport almost never leaves on time. A distance of 4 hours may take you 8 hours.
If you drive yourself, be prepared to deal with police officers along the road who try to extort people driving cars with foreign number plates. There is also the fees you are supposed to pay when driving in another country, the challenge of driving on different sides of the road and different insurance policies and regulations.
If you decide to fly, prepare to spend lots of money as everyone knows flying in Africa is super expensive however flying also means you will be less tired and have more time to explore. Ideally, you have to sacrifice something no matter the option you go with.
I am stating these facts not to scare you but to help you be prepared. If it's any encouragement, if tiny old me made it, then I believe anyone can.
Another challenge is that you might fall sick. You can choose to see a doctor before you travel and carry a mosquito repellent. I recommend paying for travel insurance in case something unexpected happens.
.
Budget 
A travel budget normally includes:
Transport (car fuel, car rental, bus tickets, flight tickets, taxis)
Travel insurance
Food & drinks
Accomodation
Visa fees (n/a not Kenyans for these three countries). Remember you can acquire an East African visa that costs 100 USD that will allow you access to all three countries.
Travel activities (tours, guides, park fees)
Trip Overview of the Itinerary
Days 1-2: Travel to Kigali from Nairobi
Driving or going bus to Kigali will take you 27 hours. Yes. 27 hours! You will need to relax after you arrive.
Are you planning to go by road from Nairobi to Kigali?
However, a flight from Nairobi to Kigali would last you an hour or two. Rwandair and Kenya Airways fly regularly from Nairobi to Kigali and a one-way ticket can cost 190 USD if you book a month early, a return ticket can cost 330 USD. You can always check for flight deals but this is the standard price.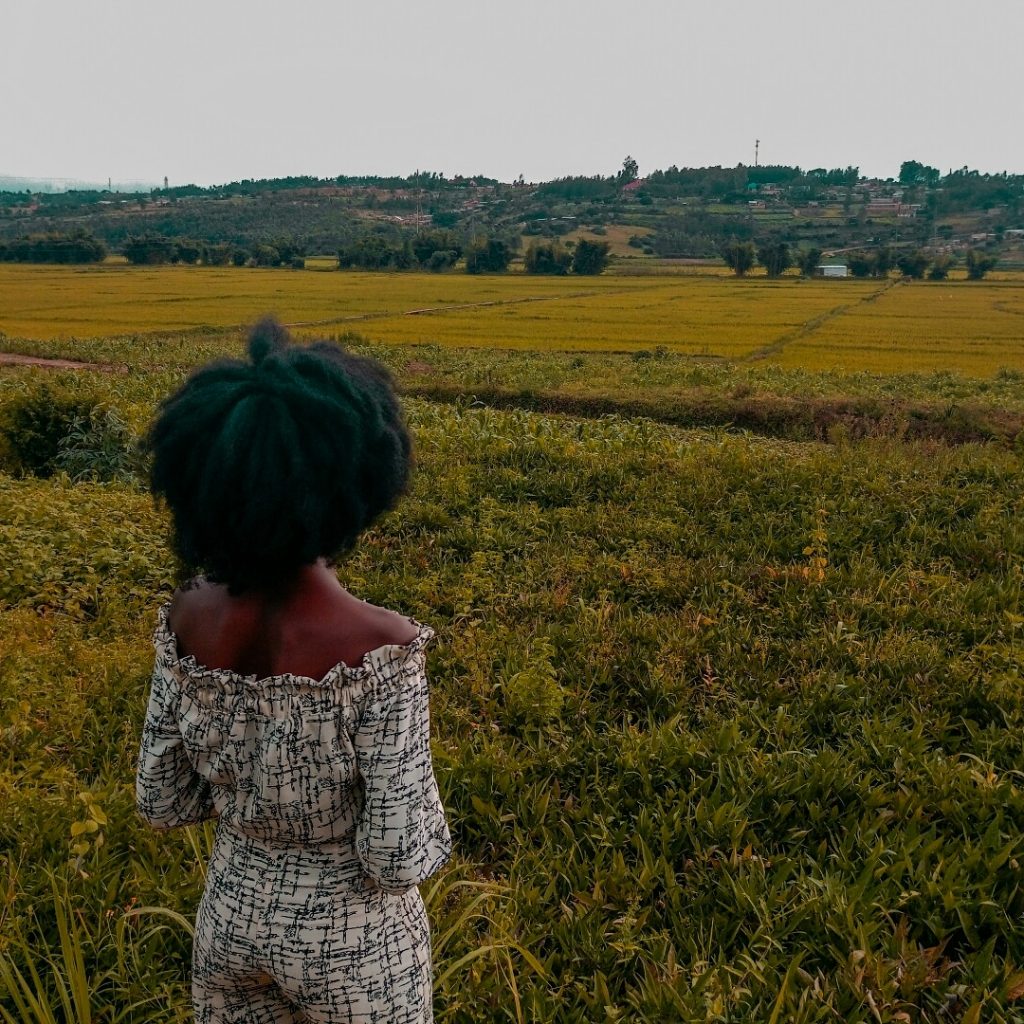 Day 3:Kigali City Tour
Explore one of the cleanest cities in Africa. The best thing about Kigali is that there is no traffic and a day will be enough for you to see the highlights.
Day 4:  Roadtrip to Bujumbura, Burundi
I visited Bujumbura recently and there is political tension but it did not affect my travels in any way. I never felt unsafe at any point. This is not to recommend you to visit as it all comes down to choices. They say Rwanda is home to a thousand hills and I feel like Burundi is pretty much good competition. Actually, the scenery is almost similar in both countries and any nature lover would have a ball taking in the green mountainous hills and vegetation that dress Rwanda and Burundi.
Will you plan to road trip from Kigali to Bujumbura?
Otherwise , Rwandair and Kenya Airways fly to Bujumbura from Kigali. A one way ticket will cost you about 150 USD.
Day 5-7: Explore Burundi
Burundi is a coastal city also with little traffic, and you can choose to chill by the beaches along Lake Tanganyika, road trips to the greener side of the country, see waterfalls and do some hiking activities. You will be surprised by how much there is to do in this country and even these three nights will not be enough.  What do you do in Burundi?
Day 8: Roadtrip to Kabale, Uganda via Kigali
This trip will entail crossing the Rwanda-Burundi border and then the Uganda-Rwanda border. Bujumbura to Kigali takes 5 hours and then Kigali to Kabale takes 2.5 hours. Unless you are flying or driving yourself, you need to wake up early to catch the buses that travel from Bujumbura to Kigali. Otherwise, you will be forced to connect first to the border then to Kigali. From Kigali, you can quickly get a shared taxi to Kabale.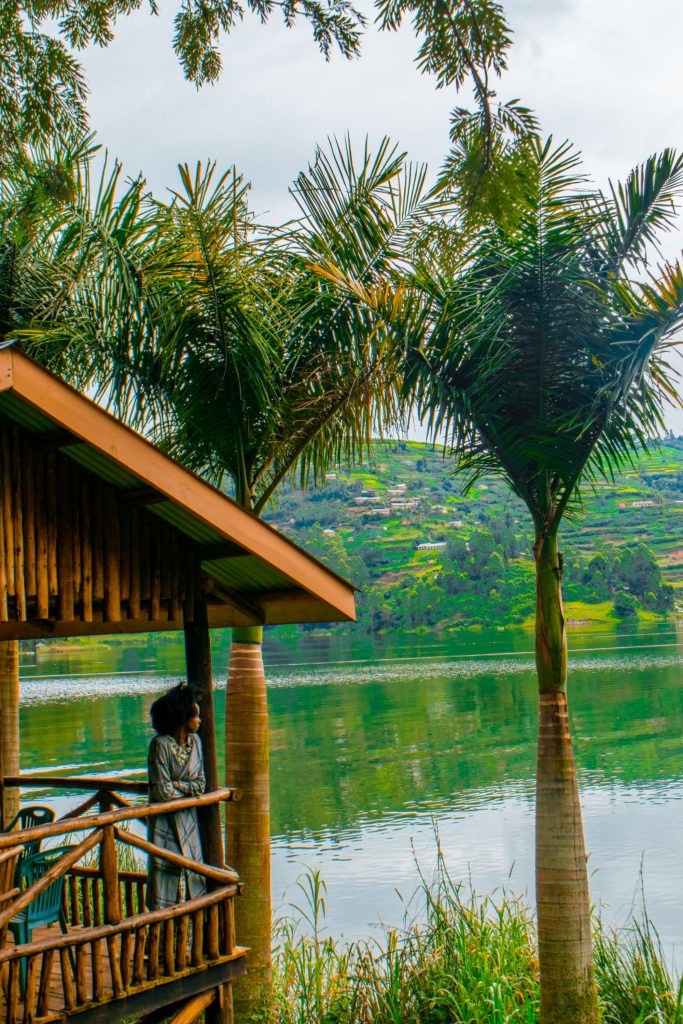 Day 9-10: Exploring Lake Bunyonyi in Uganda
This lake located in Kabale is so close to Rwanda. I was surprised to see how lush green and hilly this part of Uganda is. Honestly, Lake Bunyonyi could easily be the most beautiful place in Uganda.  What do you do in Kabale?
Day 10-14:  Option 1-4
These are days where you can choose to do include any of the following in your itinerary:
Option1 : Exploring Jinja, Uganda
Jinja is perfect for any adrenaline junkie with activities like bungee jumping and white water rafting on the Nile. If this intrigues you then I recommend including Jinja at the beginning of your trip from Nairobi before proceeding to Kigali.
Option2: Gorilla Trekking Uganda
A once in a lifetime fun activity for any animal lover. There is gorilla trekking in Rwanda too but its way pricey compared to Uganda. This activity must be before the day you intend to trek as you need a permit to go trekking. The license is rather expensive but East African citizens get pretty decent rates. If you decide to go gorilla trekking, then include it towards the end of this itinerary after you visit Kabale. It's a 4-hour drive to Bwindi impenetrable forest national park where the trekking takes place.
Option3: Trip to Lake Kivu, Rwanda
Lake Kivu can be accessed in various towns a couple of hours outside Kigali. If you prefer this option, then take a trip to Lake Kivu after exploring Kigali.
Option 4: Explore Kampala
Every time I bring up Kampala, anyone that has been will talk of two main things: the wild nightlife comes with cheap liquor and the terrible traffic. If partying is your thing you can access Kampala from Kabale or Jinja.
Finally, after your journey through these countries in East Africa you can fly or take a bus back to Kenya. You will be exhausted but it will be worth it!
As I said earlier, this is only a guide, and you can include places I have not mentioned and even extend your length of stay.
Have you been to any of these three East African countries? What was your experience?
What would you change in this itinerary?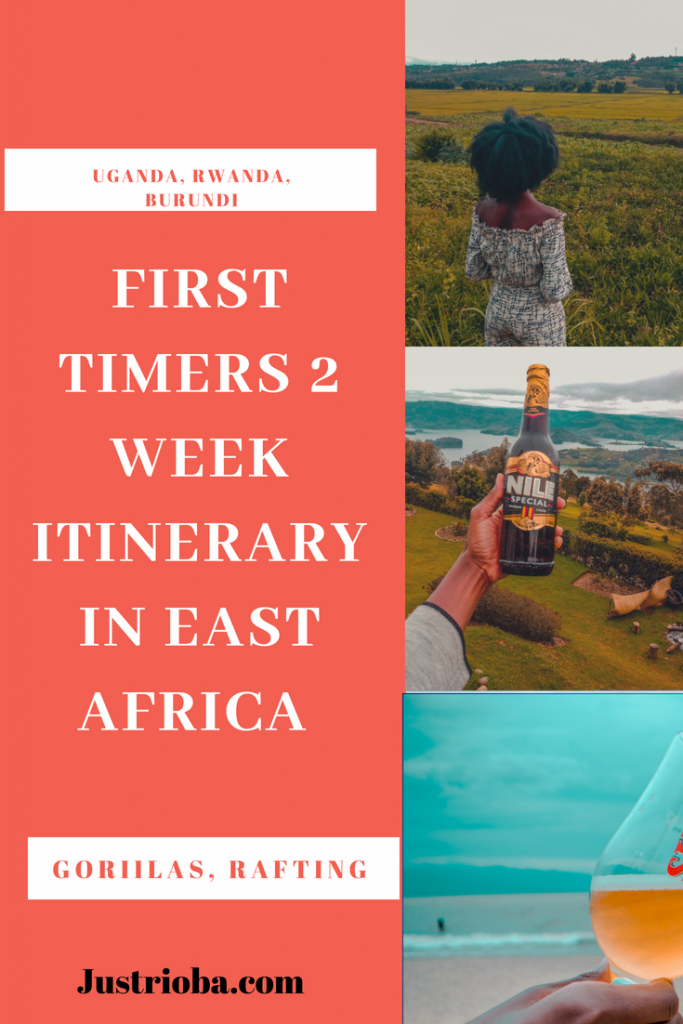 Like Justrioba on Facebook and Instagram for weekly travel updates!