I haven't been everywhere in Africa, but that's my goal. Africans are currently warming up to the idea of seeing more of the continent, and I'm positive 2019 will see more Africans exploring African destinations.
Read more: Which are the safest countries to explore in Africa
So far I have been to 17 African countries, and these are my all favorite time places to visit as a solo traveler.
1. Cape Maclear, Malawi
Now if you know me, you are aware I'm in love with Malawi. From the word Cape, you can tell that this region in southern Malawi is mountainous. The mountains or hills surround the ever blue and spectacular Lake Malawi. Seriously  How is Lake Malawi not an ocean? Cape Maclear is for anyone seeking beach therapy, scuba diving, snorkeling and parties that will leave you with a hangover. Extroverts will love Cape Maclear. Its vibrant with tonnes of nearby islands to explore.
View this post on Instagram
Read more: How to enjoy Cape Maclear on a budget
2. Lamu, Kenya
Donkey poop smell aside, the Lamu Archipelago is stunningly beautiful. You know what you'll love more than the beauty of the beaches? The kind-hearted people that are always ready to help you without seeking any financial tip in return. Take day boat cruises to Manda Island complete with delicious fish for lunch that you caught yourself. Have sundowners at the dunes, get henna, and party at the floating restaurant
Read More: The ultimate guide to visiting Lamu Island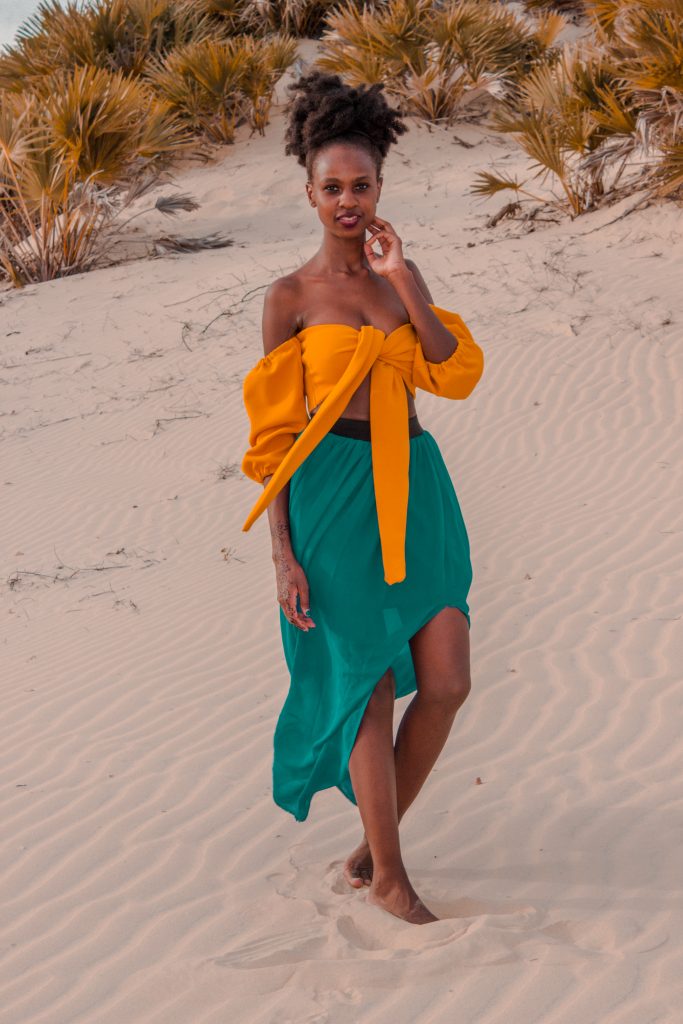 3. Zanzibar Island, Tanzania
Zanzibar and Lamu have similar vibes only that Zanzibar is bigger and touristy. While you're most likely going to see couples and honeymooners in Zanzibar, you will have some good fun in Zanzibar as a solo traveler. For some reason, the Indian Ocean looks way bluer in Tanzania compared to Kenya.
Eat street food at the seafront, visit the slave market for some history lessons, experience the safari blue tour and crush parties in Paje.
Read more : Zanzibar Travel Tips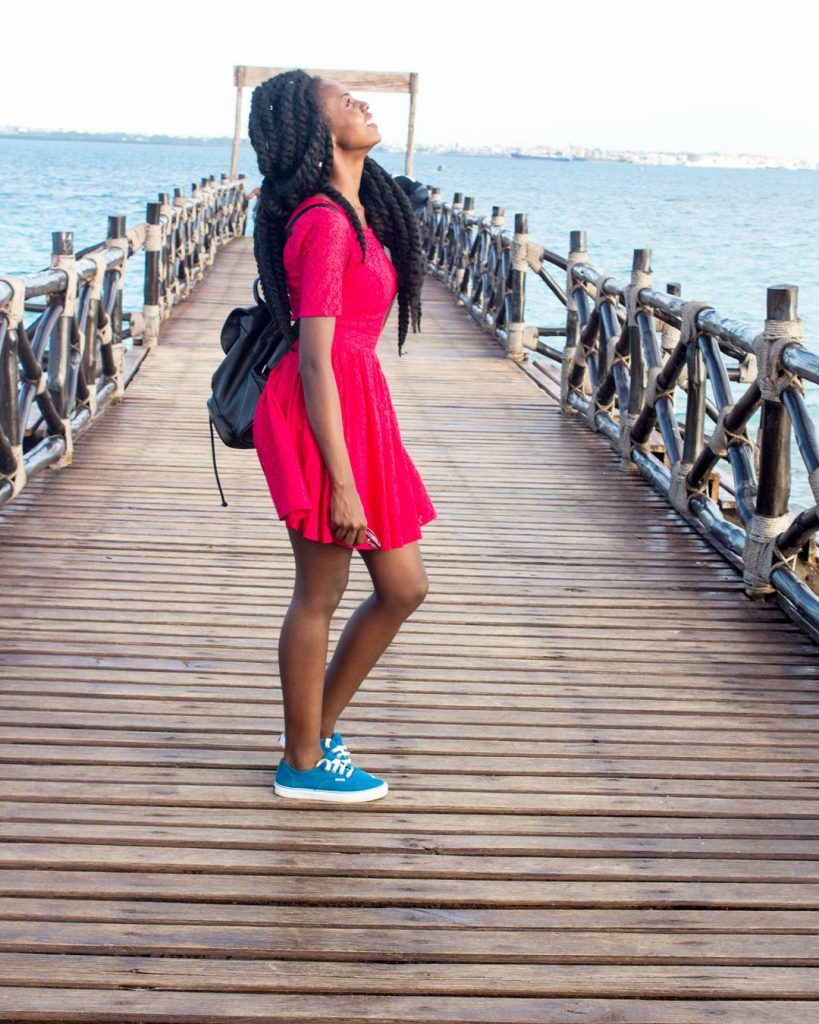 4. Jinja, Uganda
Every time you visit Uganda you will  find something new. However, I keep going back to Jinja for the adrenaline activities. Want to face your fear for heights say no more and go bungee jumping in Jinja. Want to face your fears of water? Whitewater rafting awaits. It would be a great idea to align your solo visit to Jinja with the Nyege Nyege festival
Read more : All you need to know about Nyege Nyege Festival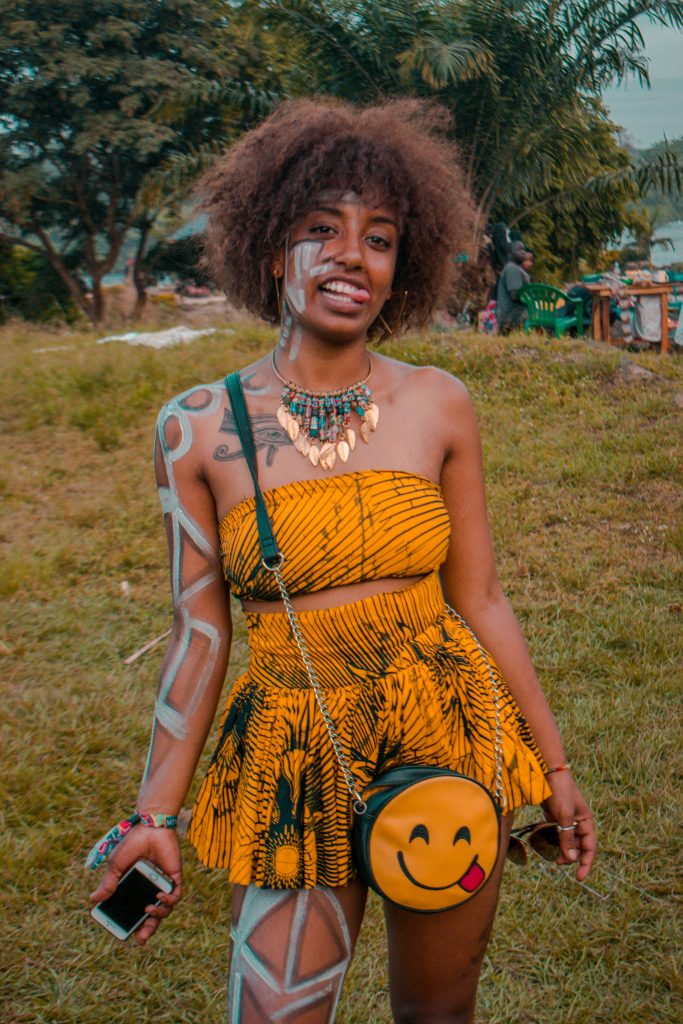 5. Naivasha, Kenya
Any destination with a large water body works for me, and this African destination is home to Lake Naivasha and Lake Oloiden. Its literally an hour's drive from Nairobi and its chaos. You could take a walking safari at Crescent Island, camp at some of the national parks or by the lakes and swim at the only Geothermal spa in Africa.
Read more : A weekend road trip to Naivasha and a breakdown of costs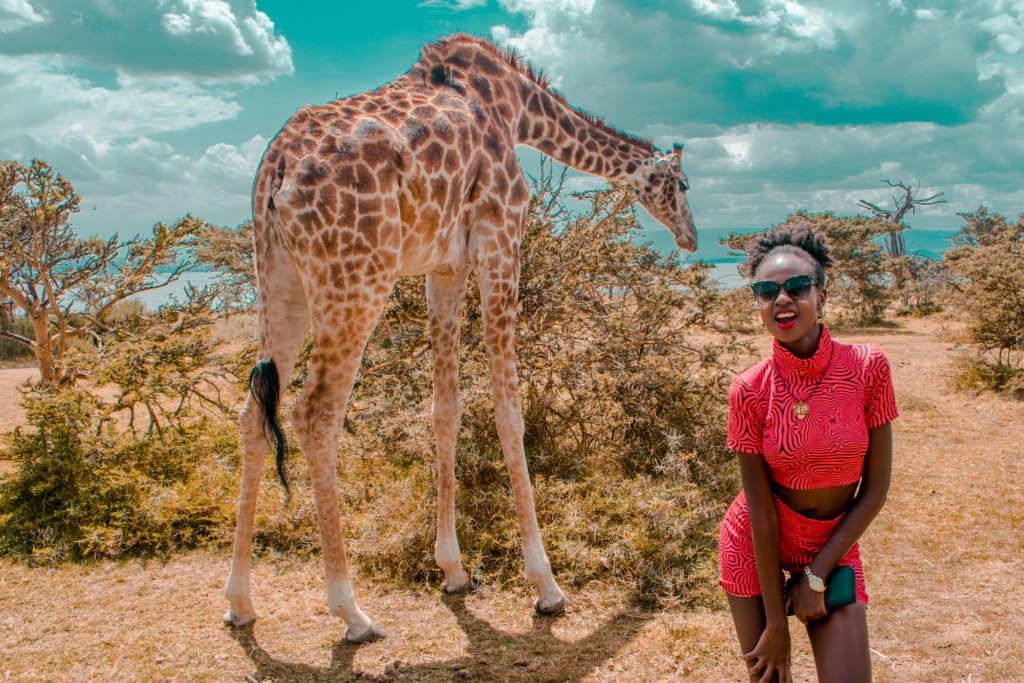 6. Kigali, Rwanda
Compared to other African destinations, Kigali is more expensive. It's the cleanest and well-organized city I have ever been to in Africa. It's the capital of Rwanda also known as the land of 1000 hills. The hills are probably more than 1000.
Enjoy the view of the city by taking am evening motari ride around Kigali, eat akabenz, learn how to dance the intore dance. You will most likely suck at dancing the intore.
Read more : Affordable things to do in Rwanda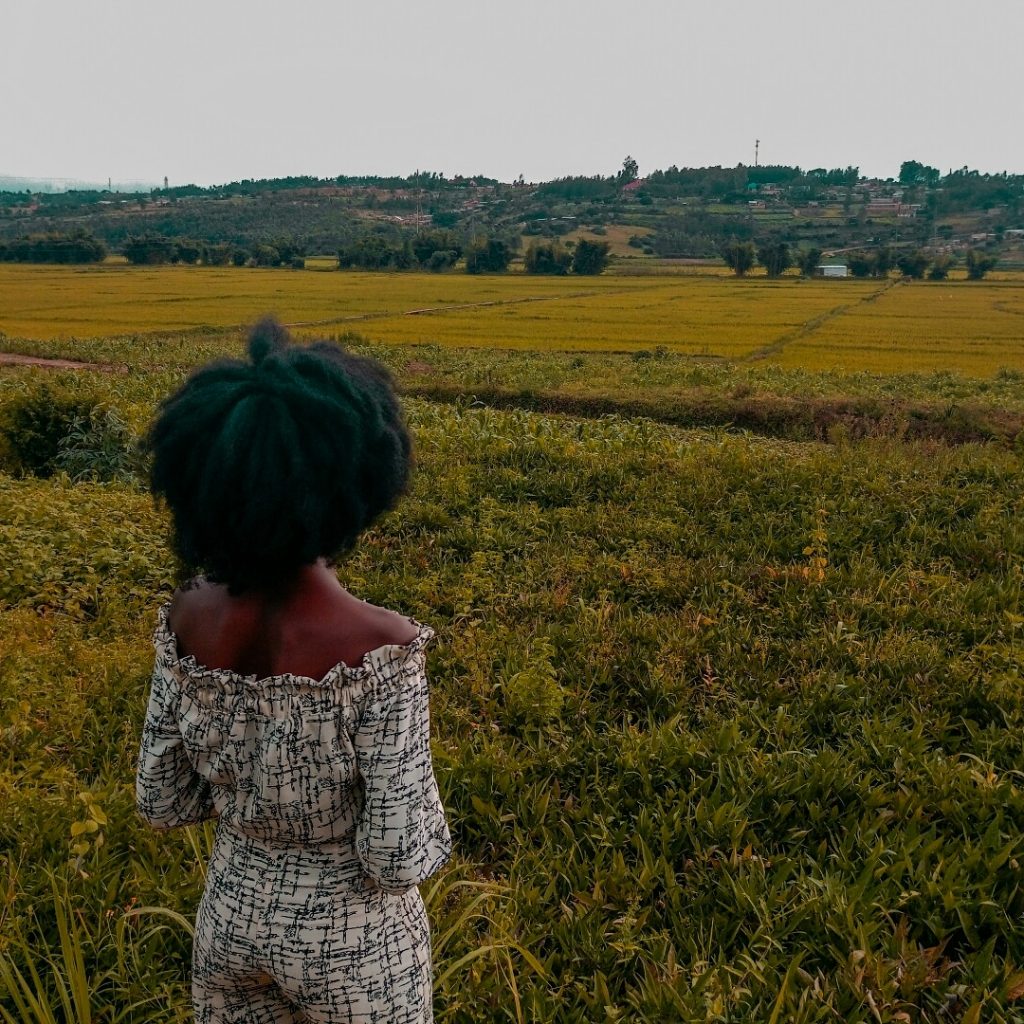 7. Livingstone, Zambia
Livingstone is beautiful especially if you visit during the summer when the jacaranda trees flourish in red and purple. Livingstone is an ideal African destination for a solo traveler that loves adrenaline activities. However, the activities don't come cheap. Prepare to spend at least 150 USD per activity. You can go skydiving, bungee jumping,  white water rafting and so on. Other than the activities, the crowd in Livingstone is full of happy travelers out to have a good time. You'll meet amazing people.
Read more:Things to do in Livingstone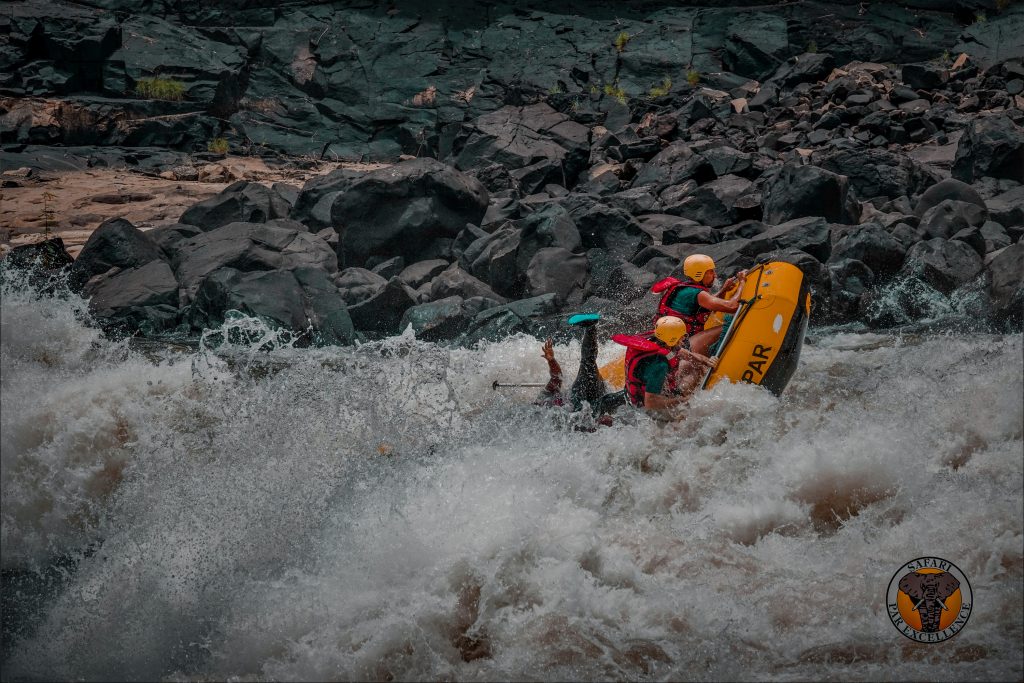 8. Homa Bay County, Kenya
Found in the Western side of Kenya, this African destination is underrated. I didn't know how blue Lake Victoria was until I traveled beyond Kisumu. The lake in Homa Bay might as well be a different lake altogether. Spend your days having well-done Nile perch or tilapia while relaxing by the white sandy beach in Takawiri Island. Also, you are not ready for the breathtaking sunsets over Lake Victoria.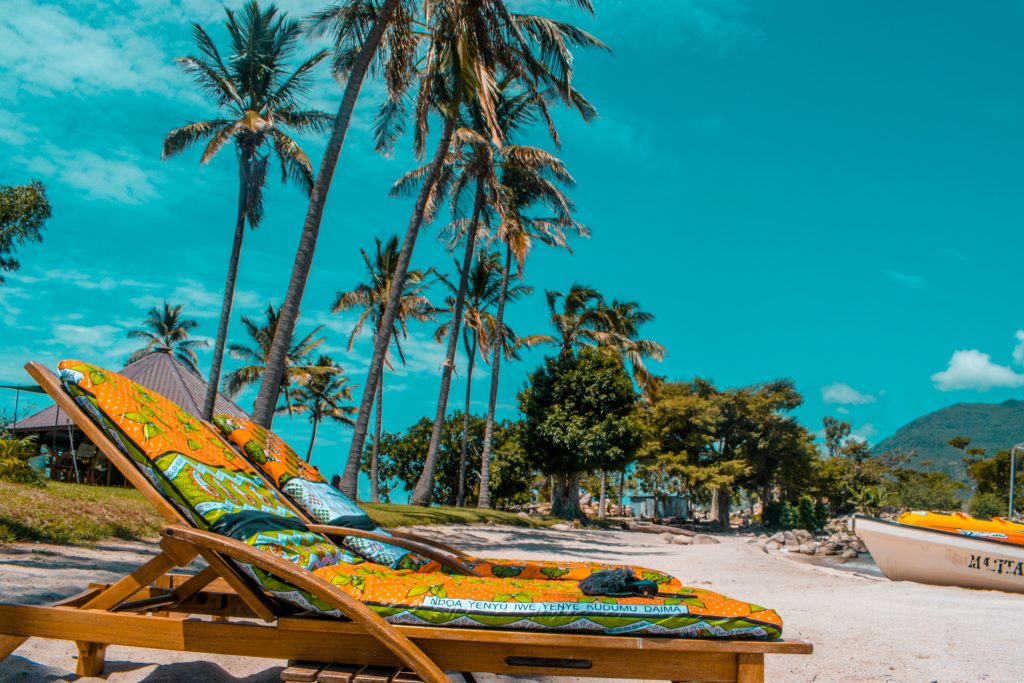 9. Cape Town, South Africa
Capetown is one of the most visited African destinations. Cape Town looks like it popped right out of a fairy tale. Cape Town is unbelievably stunning. Hike up the table mountain, see penguins at boulders beach and attend events that tend to happen every weekend. Solo travelers won't be bored in Cape Town for sure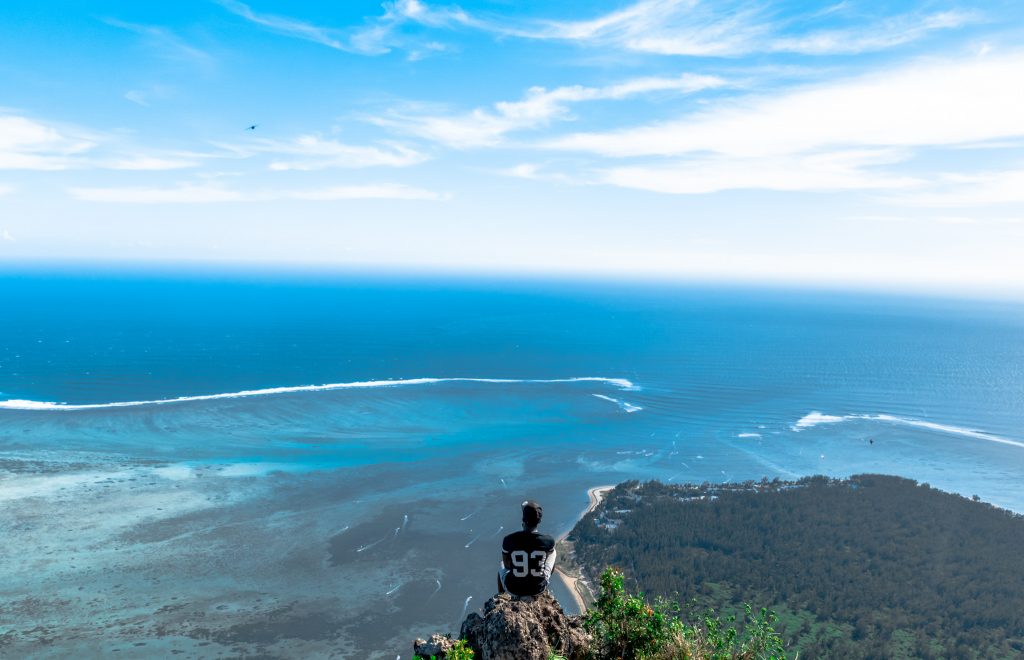 10. Ghana
I haven't been to Ghana. Hopefully, I will soon. However, I have read travel experiences of African travelers that praise this country in West Africa as an ideal African destination for the Solo Traveler. It seems I'll have to wait till next year to find out.
Have you been to any of these African destinations solo ? If not, which destination are you planning to start with?I hope that my 2018 blog posts have inspired you to travel more in Kenya and Africa in 2019.
Happy holidays! Great things await in 2019!!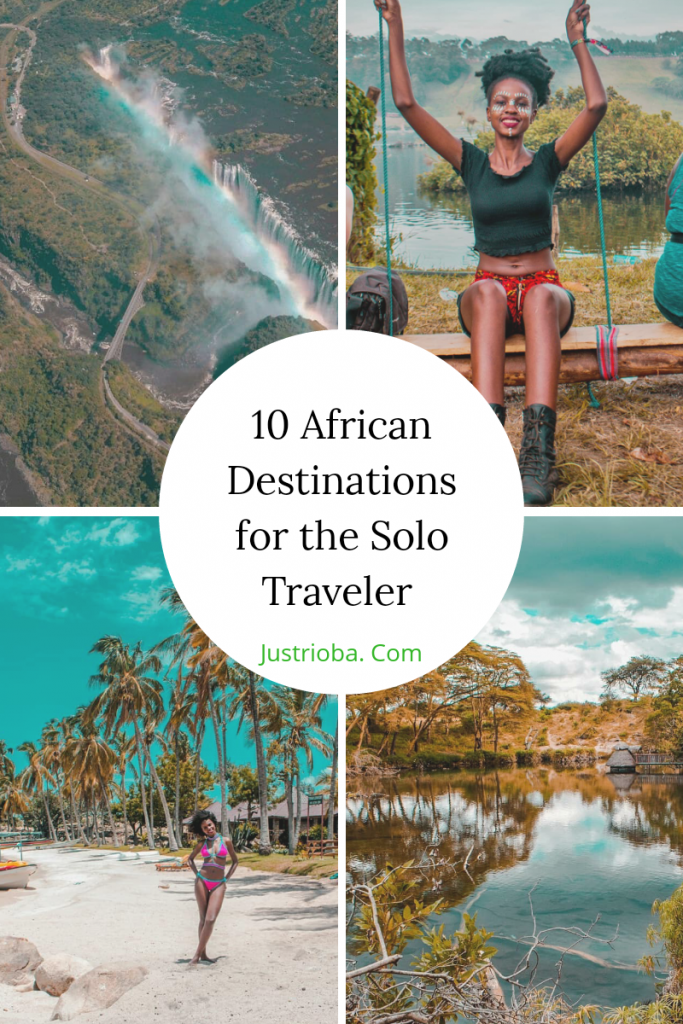 Imagine having saved enough money to travel but you're pretty much confused about where to go and what to do. Imagine having someone curate the perfect itinerary for you including prices, and all you have to worry about is showing up and using your money on valuable experiences?  What kind of traveler are you? Do you travel for the food? Pretty white sandy beaches? Exotic cultures or a mix of everything? Well. You don't have to worry about research anymore because justrioba is here to curate the perfect itinerary for you which includes a breakdown of costs at a reasonable price to help me run this site and continue to offer such services. Click here for more information.