Lesotho pronounced as (Le-su-tu) is a tiny country surrounded by South Africa. If South Africa was a coconut then Lesotho would be the coconut water.
Lesotho Quick Facts
The capital is called Maseru.

English and Sotho are the official languages.

Lesotho is a kingdom complete with a king but the prime minister is the one that calls the shots.

Lesotho is a very mountainous country and the only country in the world elevated above 1000m hence it's known as the Kingdom in the sky.

The Loti is the currency used in the country but the South African rand is accepted in Lesotho in case you have the rand. If you must convert, use the XE Converter Currency app.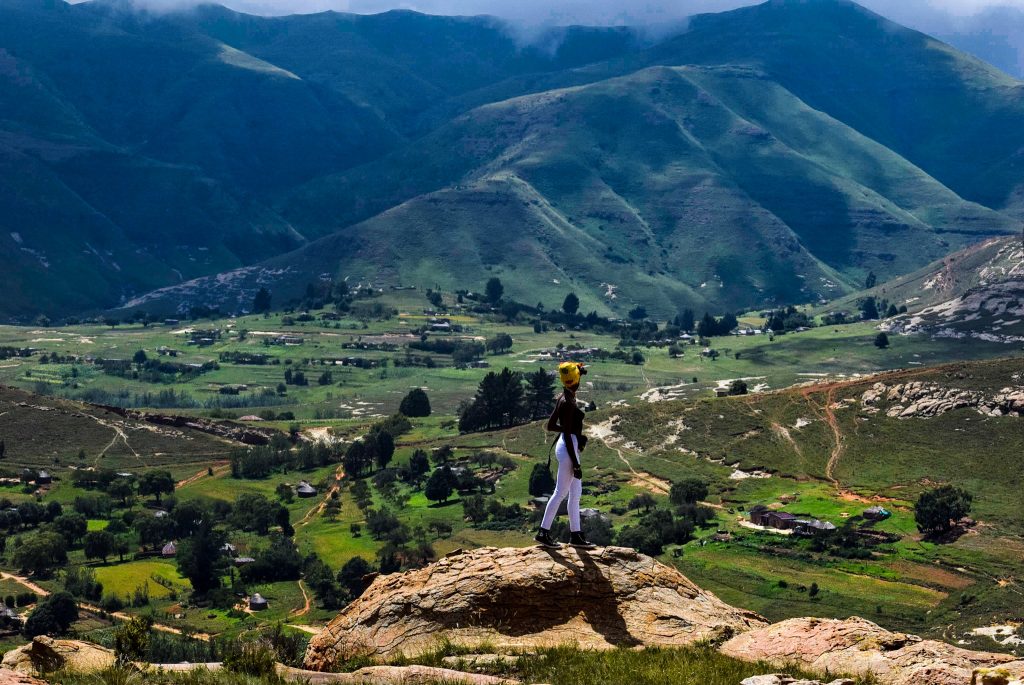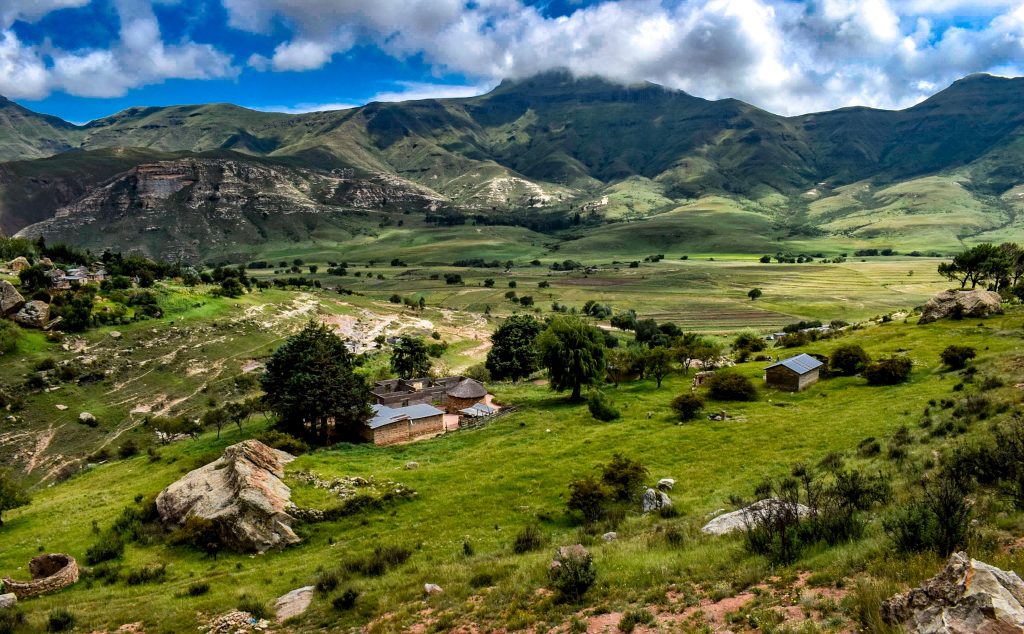 Visa Requirements
Kenyan passport holders do not require a visa to Lesotho. However we do require a visa to South Africa. If you are planning to visit Lesotho from South Africa and you are not visa exempt, make sure you get the multiple entry visa when applying for the visa. This is very important.
Catch Up:
When to go to Lesotho
It snows in winter from June to September and since I am not a fan of extremely cold weather, I visited in early April.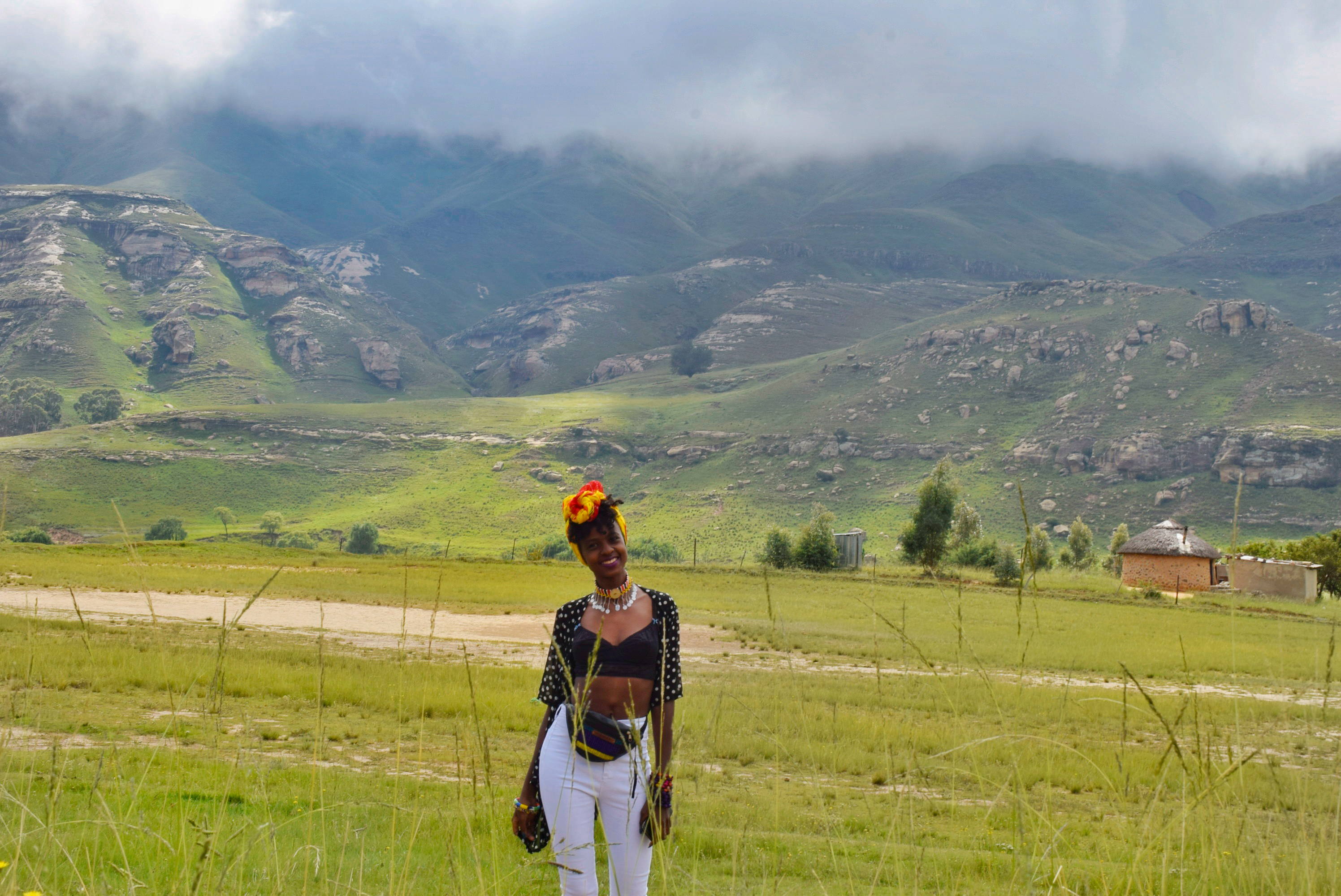 Traveling from South Africa to Lesotho by Road
There are three options:
Self Drive
I traveled to Lesotho by road from Bergsville in Northern Drakensberg. Lucky for me, I met travelers headed to Lesotho and I hitch hiked with them. Most travelers drive to Lesotho from South Africa which is the best option in my opinion. It's best to rent a car if you wish to travel to Lesotho. You also need to make sure that you have authorization in letter form from the owner to leave South Africa with the car.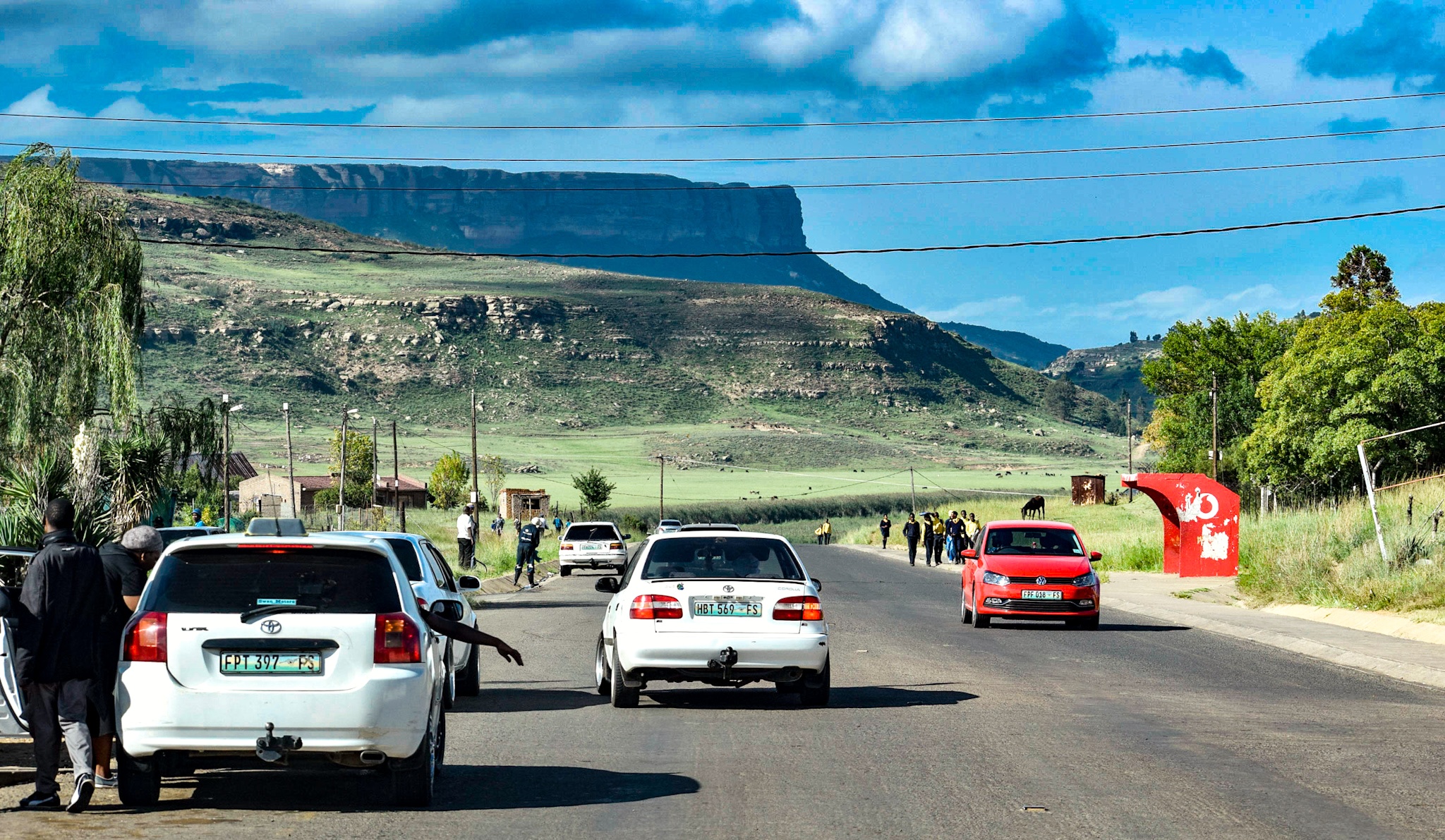 Public transport
This isn't the best option as it takes to take longer however it is doable. If you are in Nothern Drakensburg, You can take a minibus from Harrismith or Clarens in South Africa and head to the border. From there, you will cross the border on foot and proceed to get a shared taxi once you are in Lesotho. Public transport is only for those that are not limited on time.
Tour operators
If you do not have time, I would suggest booking this trip with a local tour operator. I only know of Amphitheatre backpackers that do day trips to Lesotho. However, this option is not the best since you get to spend a day in the country.
By Flight
You can choose to fly straight to Maseru the capital.
Exiting South Africa
Most travelers used the popular Sani pass border known for its spectacular views. This route needs a 4 by 4.
Other border crossings include Maseru Bridge, Ficksburg bridge, Monantso pass, Caledonspoort. Depending on your location, choose the closest border.
We arrived at the border at around 9 am. The border was not busy at all. As I went to get stamped out of South an interesting conversation occurred between the immigration officer and I:
"Where are you going?
"Lesotho "
What are you going to do there and who do you know there?
"I'm going as a tourist"
"Go back and bring whoever brought you here"
For a moment I was in shock. I just stood there looking at him thinking "since when does anyone get hell for trying to exit a country? Shouldn't he save this energy for when I'm trying to come back?"
He then interrupted my thoughts and said as he stamped my passport, "oh if you're going as a tourist that's fine". This is one example of how immigration officers like to show you who is in charge. Unnecessary but there is nothing you can do about it.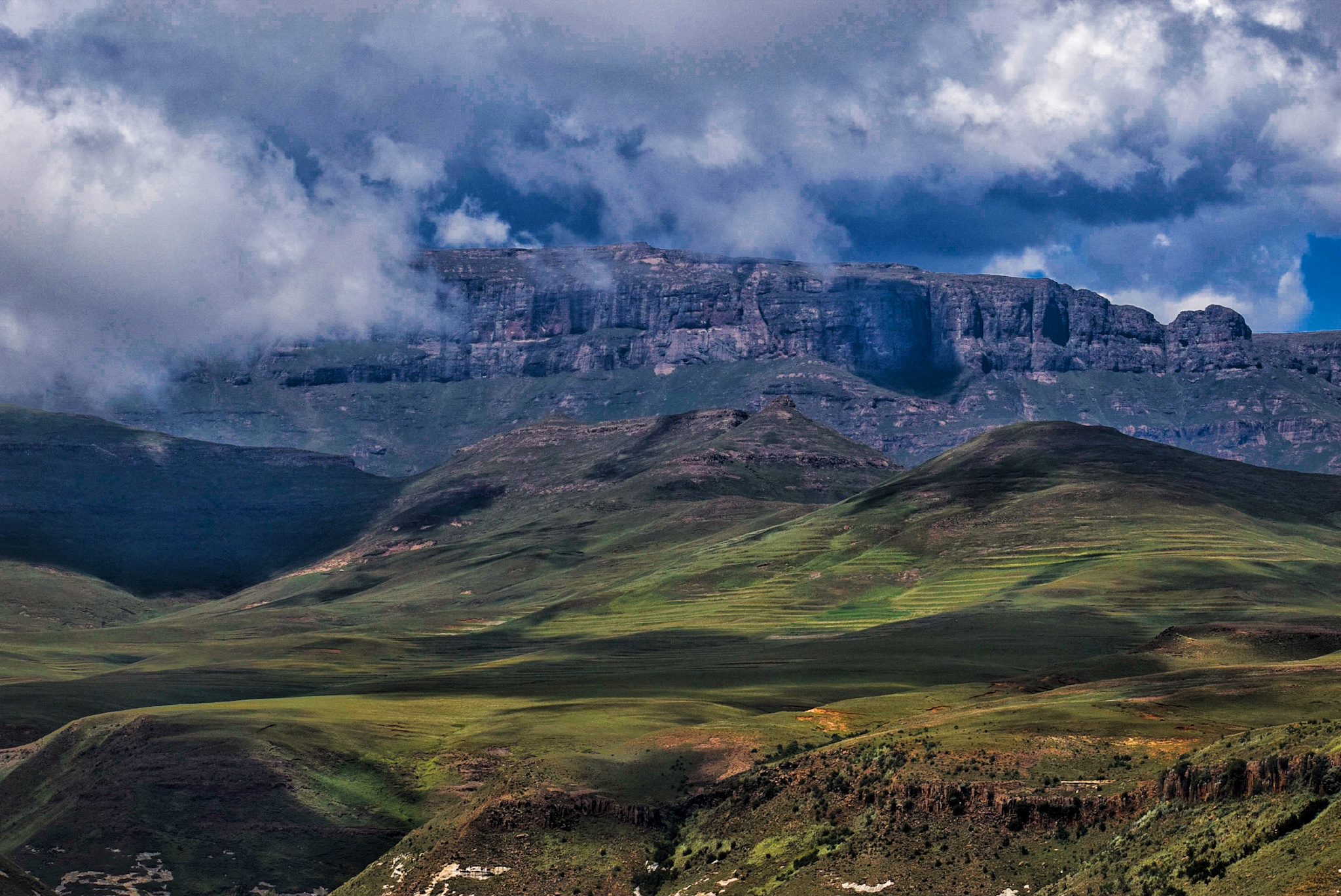 Getting into Lesotho
As I walked into Lesotho to get stamped in, I did not know that fresh trouble was brewing. Once I handed my passport to the officer, he looked at it then back to me then back to the passport then back to me. The staring content was about to get intense but he quickly dashed to the back of the office with my passport. I guess he went to confirm if Kenyan passport holders are allowed into Lesotho visa-free seeing he came back a few minutes later and stamped me in without saying a word. He then gave me a not so friendly look as if saying "I am watching you"
A few minutes later, the German ladies that were behind me in line came to ask if there was bad blood between Kenya and Lesotho to warrant that kind of treatment seeing their entry was a breeze. I kept quiet because I didn't have the energy to explain something she already knew, passport privilege.
Why I'm I sharing this experience? Because it is a "weak" passport holder problem. My experience is child's play. I have heard worse from my friends in the travel space and I have read horrifying experiences where Solo young African women are particularly targeted and even denied entry into some countries.
If you ever find yourself being targeted and most likely you will; don't argue with immigration officers beloved. We answer their questions respectfully even if we feel like we have earned the right to be in these countries. You might be singled out. You might get questioned for hours. You might be asked silly questions and uncomfortable questions.
Here is a perfect example of how recently A Kenyan lady and two Tanzanians were denied entry into Thailand.
3 ladies, a Kenyan and 2 Tanzanian passport holders were mistreated, harassed and subjected to horrifying conditions by the immigration officers at Suvarnabhumi airport in Bangkok.
These African girls just wanted to explore Thailand and this is what happened instead:
3 ladies, a Kenyan and 2 Tanzanian passport holders were mistreated,harassed and subjected to horrifying conditions by the immigration officers at Suvarnabhumi airport in Bangkok.

These African girls just wanted to explore Thailand.

Is this how Thailand treats visitors? pic.twitter.com/PdEHLemQ8y

— Mother of Passports (@justrioba) October 8, 2019
It's such a shame that we get such even when crossing African borders
Africans. we should have a thread sharing the experiences we've had traveling solely with an African"weak passport.

I'll start.

At airports even with the correct documents, I prep for the immigration's as If I'm up for an interview. Hair styled into a neat bun. Pray. Smile/1 pic.twitter.com/YiQVX0n1B4

— Mother of Passports (@justrioba) August 8,2019
Things I did in Lesotho
Anyone that loves hiking will find Lesotho stunningly beautiful. I got a guide and hiked Maluti mountains which is the Sotho name for the Drakensberg.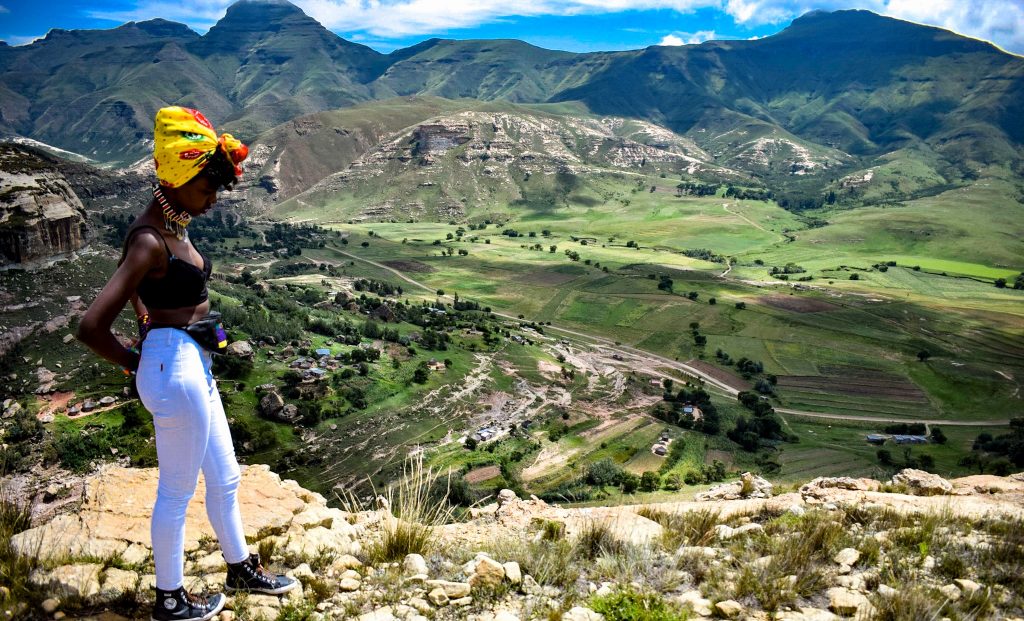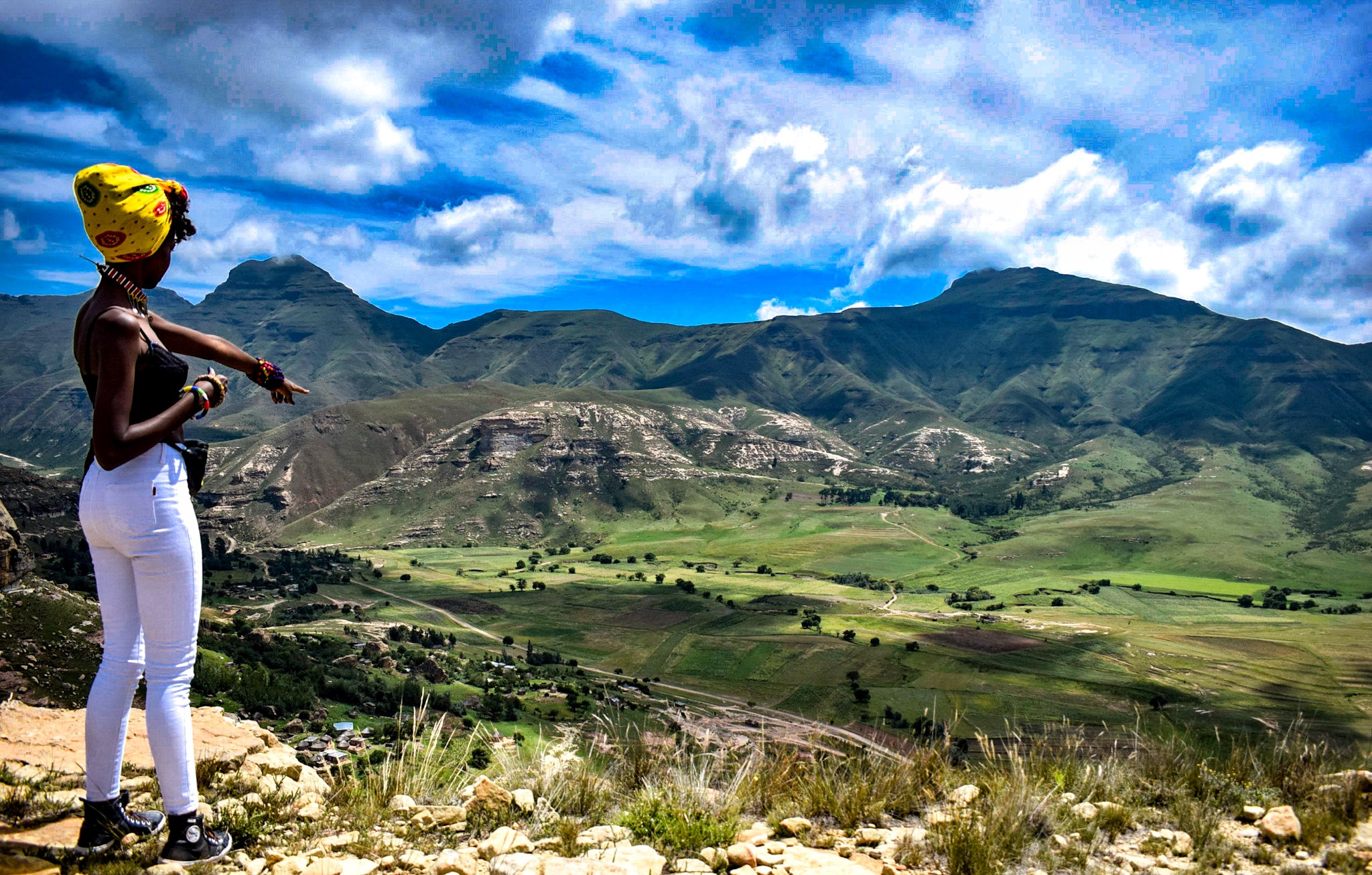 I explored ancient sandstone caves and rock paintings done by the Bushmen and had picnics next to the rivers. If you squint,you can see the animal drawings by the Bushmen a lifetime ago.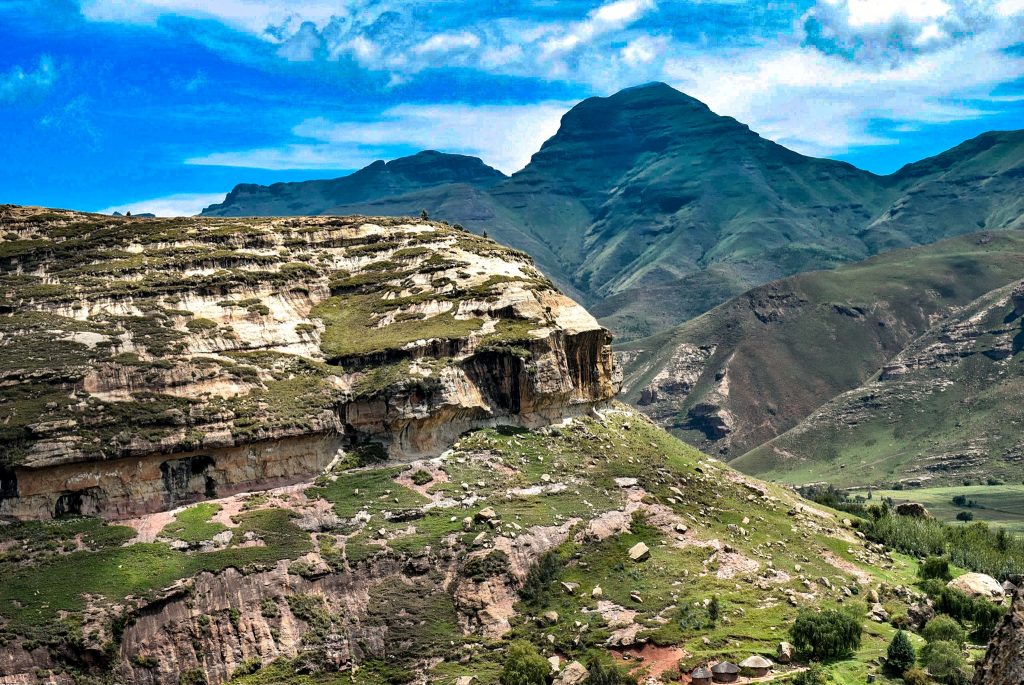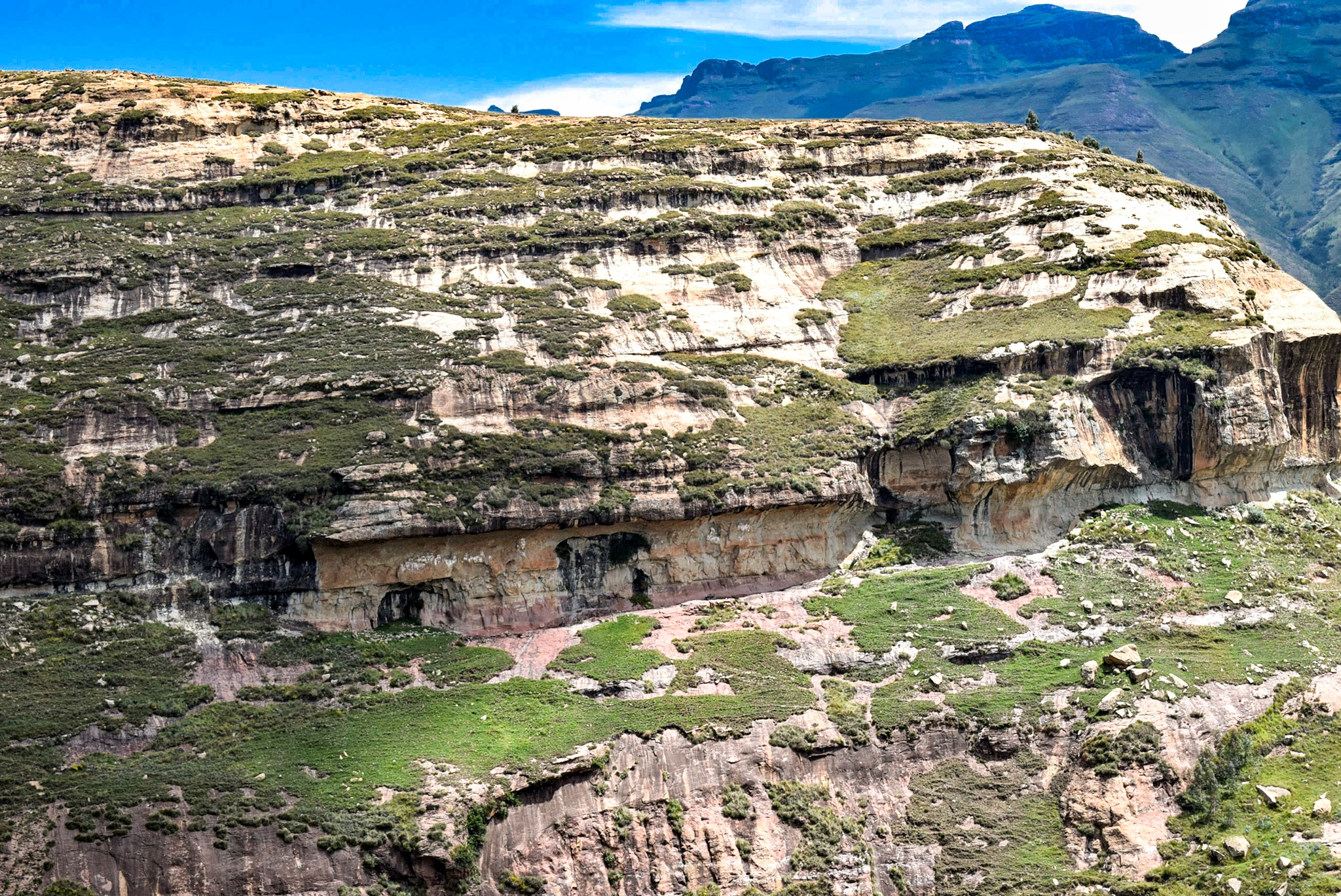 Although they don't do the country justice, let these pictures speak for my time there.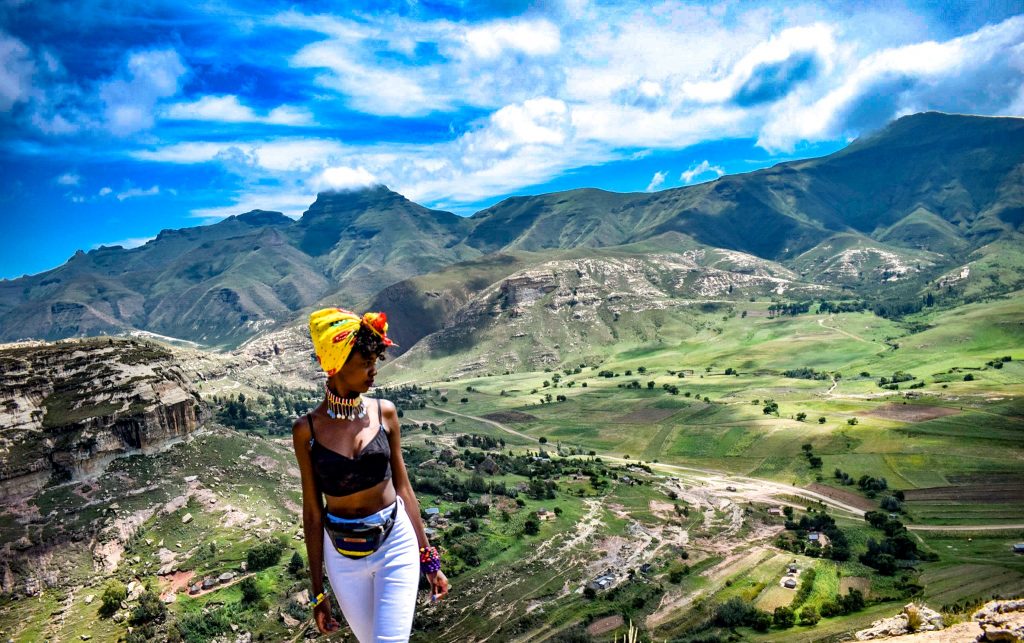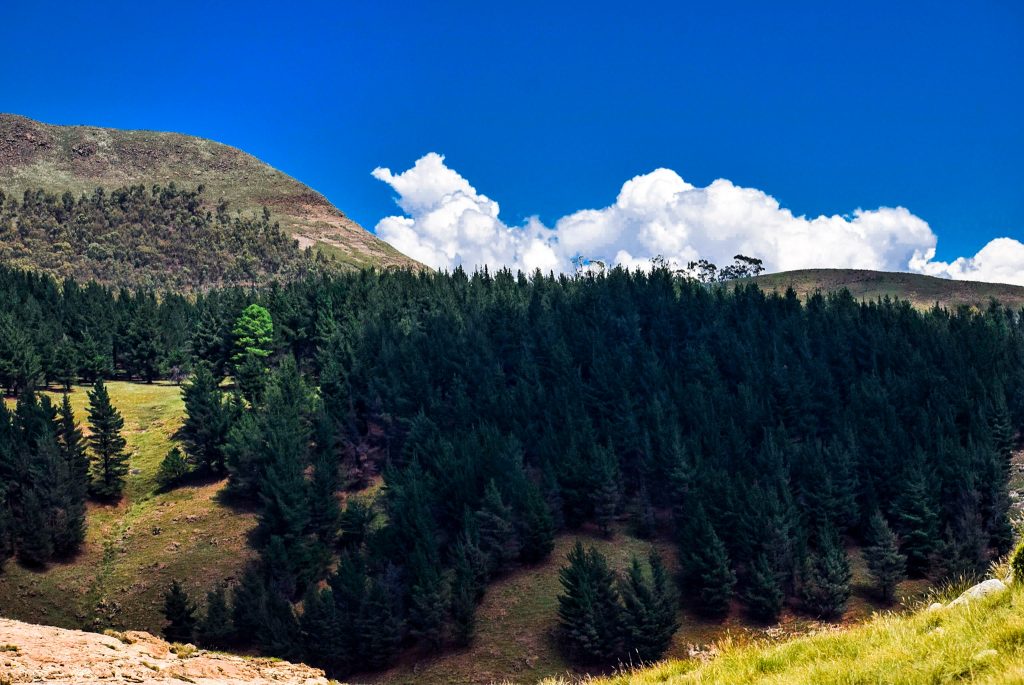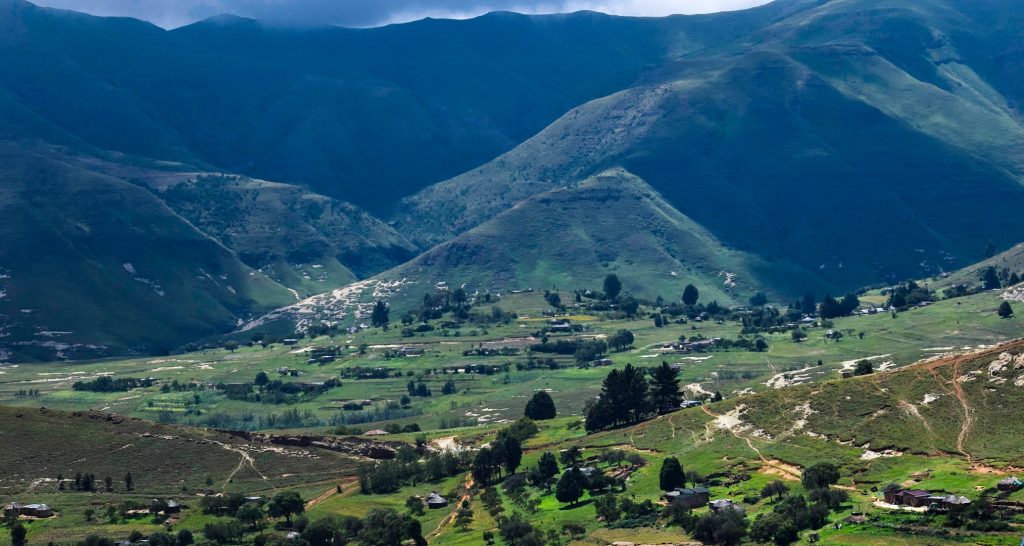 I met a sangoma which means a traditional healer who gave us background information on how she became a healer in the early 90s. They say she can tell when a person is about to get seriously ill which is not what I want to be curious about in the middle of an exciting trip so I passed on that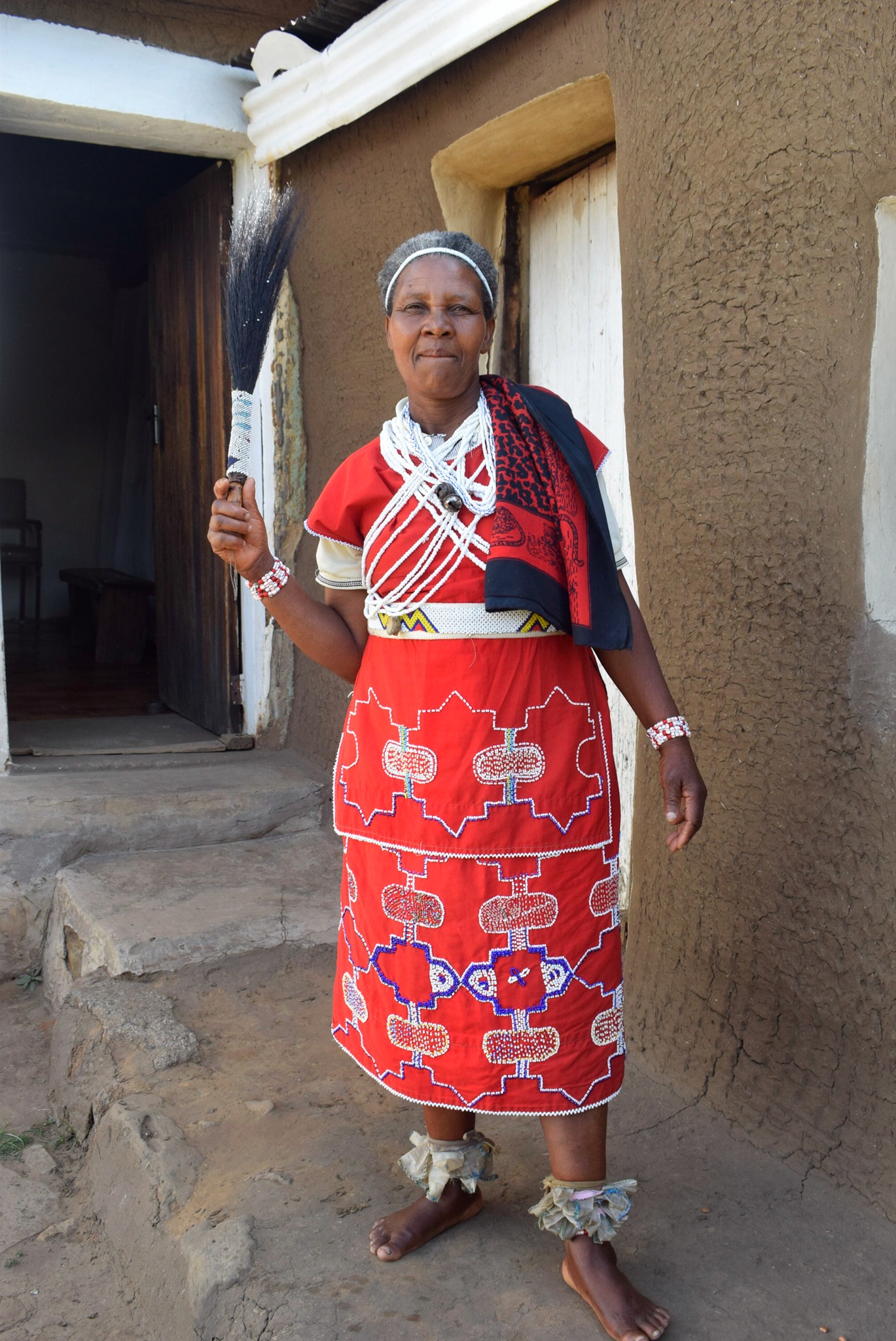 Of course, I tried the local beer, Maluti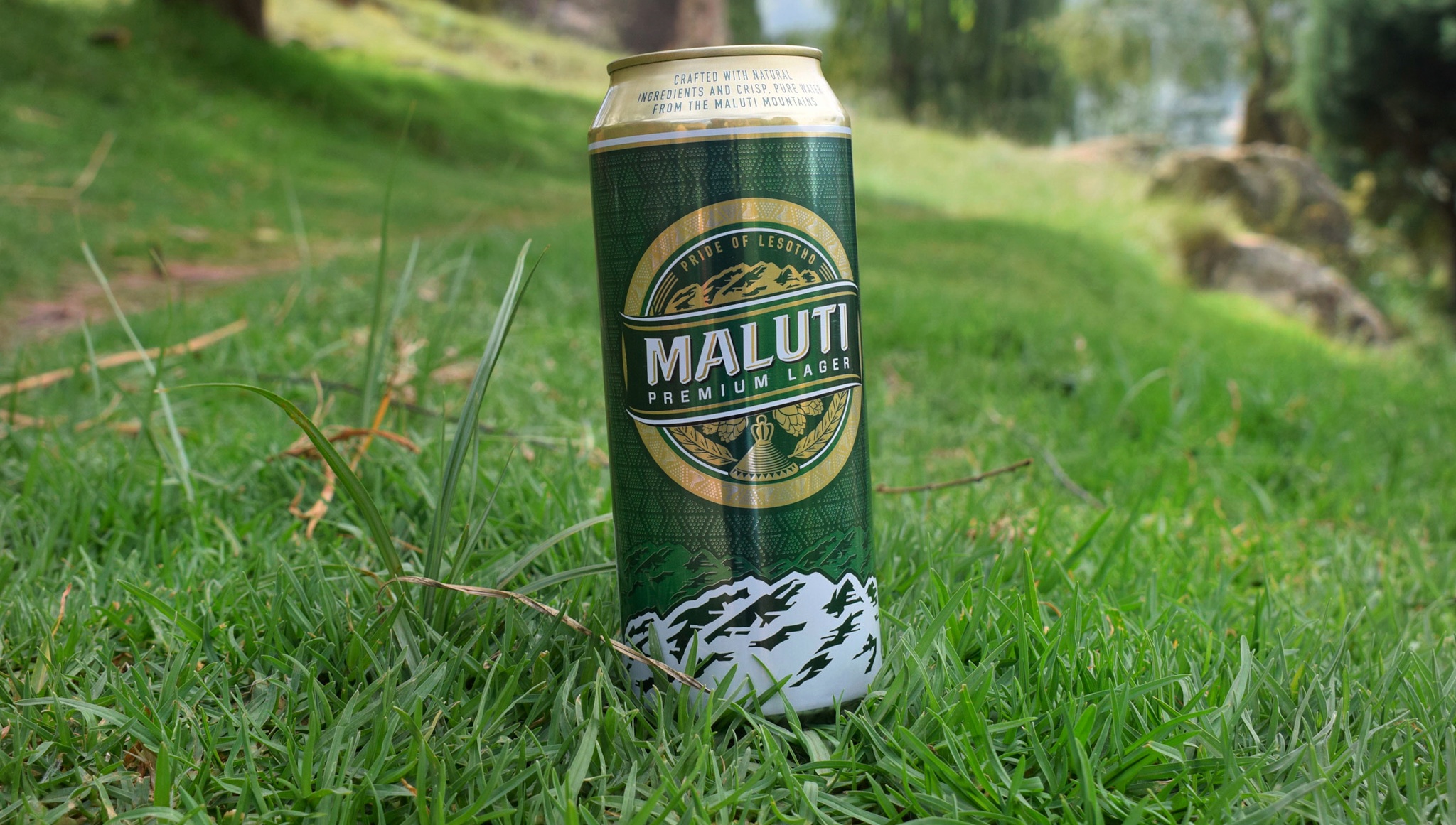 You will see men wearing the Basotho blanket which is unique to the Lesotho Kingdom.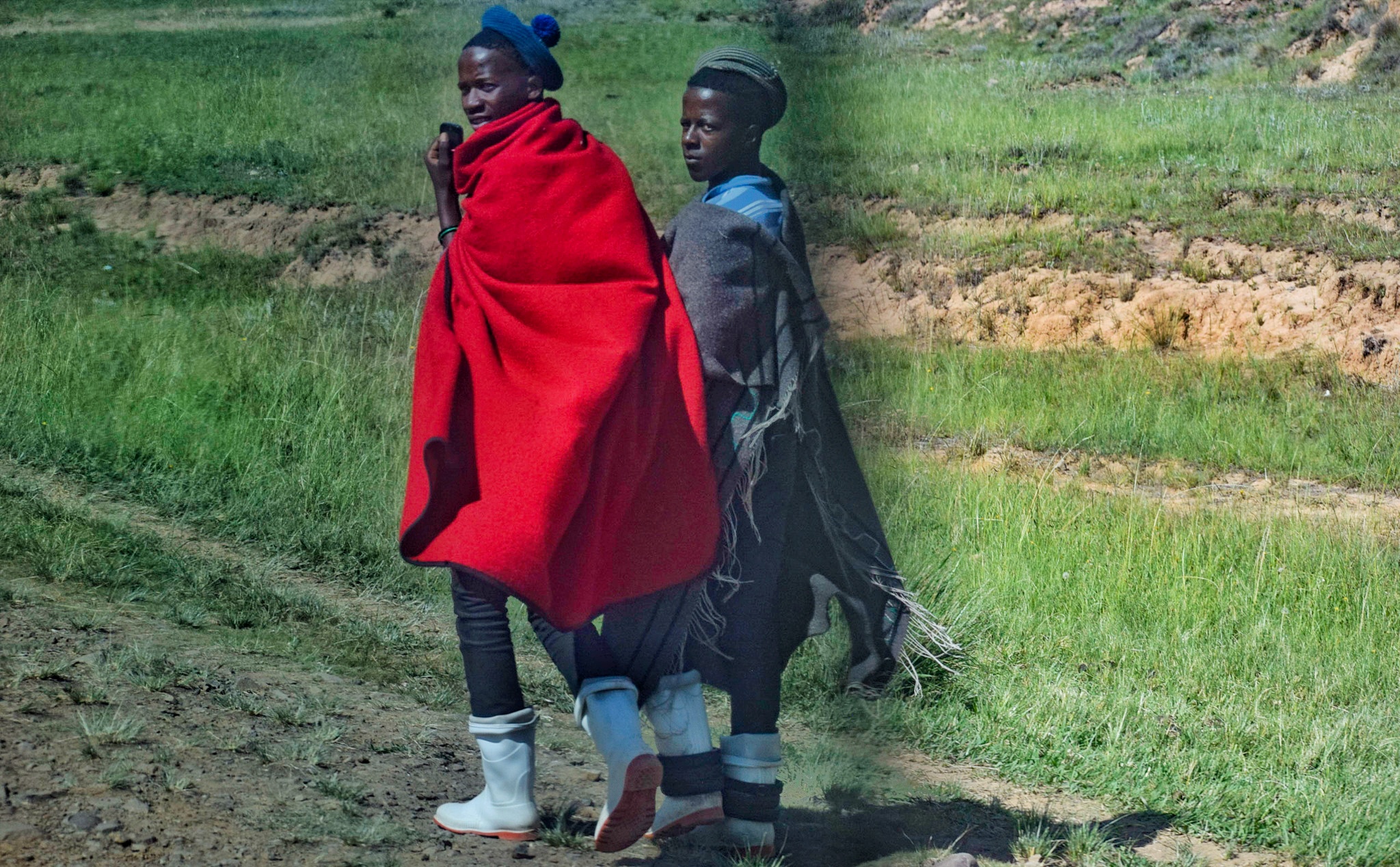 Horses are the main means of transport in the countryside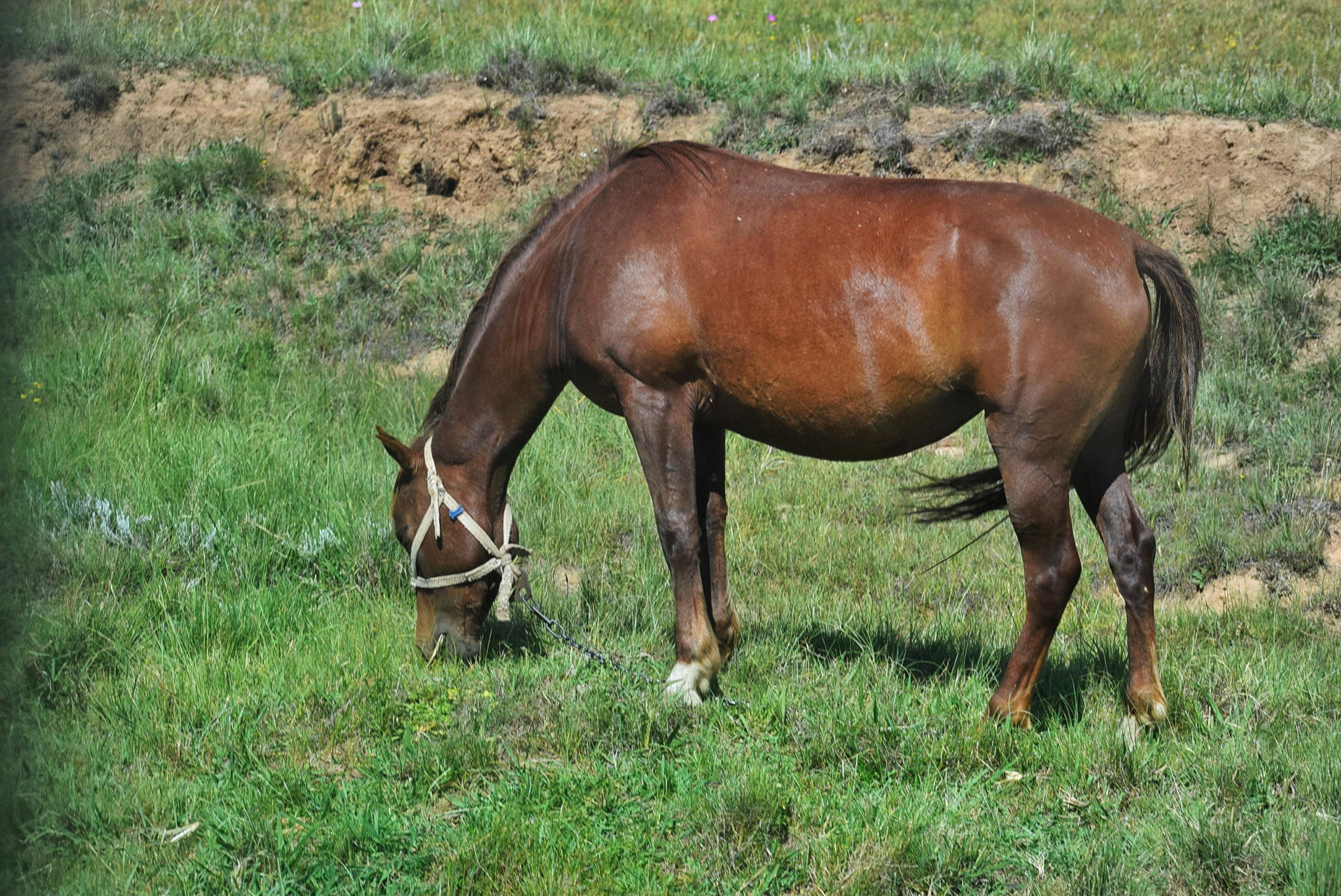 What I missed in Lesotho
Chilling at the highest pub in Africa in Sani pass

Afriski- skiing at Afriski resort during winter (June to Sept)

Hiking at Bokong nature reserve

Morija for the dinosaur footprints

Sehlabathebe national park for the wildlife experience

visiting the Katse Dam, the highest in Africa
In conclusion, if you are ever in South Africa, please make sure you travel to Lesotho especially if you love Hiking. It's one stunning destination.

Previous post: The best hike in the Drakensberg – South Africa road Trip part 2
Related posts