I recently hosted my first all girls experience to summit Mount Kenya.
You might have read about it here on Twitter or saw videos here on Instagram.

You're probably reading this because you're interested in summiting mt Kenya in 2021.

Summiting Mount Kenya requires a lot of time and dedication. We will do mandatory prep hikes together to build endurance and acclimatize.
I'll also help you purchase the correct gear needed for this experience. Listen, gears can either make or break your experience. You must have the correct gear.

Also, dresses are not mandatory. Some of us carried them for fun.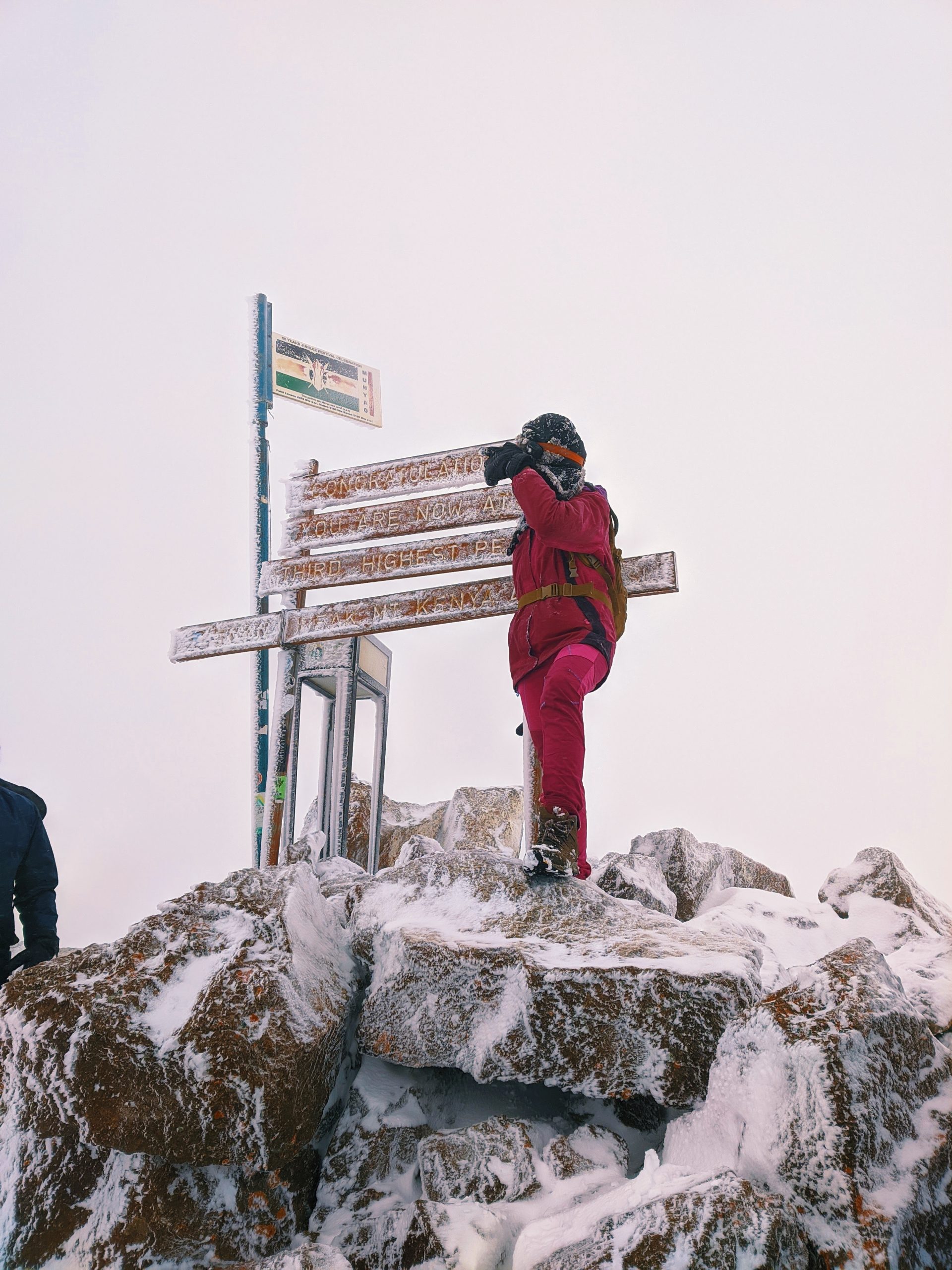 A summary of the itinerary (26th- 30th March 2021)

This is the most scenic and picturesque route. You will get to take-in tropical rainforests,
bamboo forests, lush heath & moorland, lakes, alpine zones, snow and glaciers.

Friday, 26th March
Nairobi- Mt Kenya Chogoria Bandas- Lake Ellis Campsite

Depart from Nairobi at 7.00 am, driving through agricultural country up to Chogoria town for
lunch. After lunch, we take 4×4 and drive up to Mount Kenya Chogoria Bandas Gate. Here we will meet our porters and lead guides.
After packing, we walk towards Lake Ellis having scenic views of Mugi Hill, Ithanguni and the Giant's Billiards Table; all spectacular land formations found nowhere else in Africa, whilst if we follow the river near road head, upstream for about 3 km, the foreground scenery and flora is
particularly beautiful.

Hike up to the secluded campsite on the shores of Lake Ellis at an altitude of 3,450m.

Dinner and overnight in the Camp well away from any of the more "touristy" areas.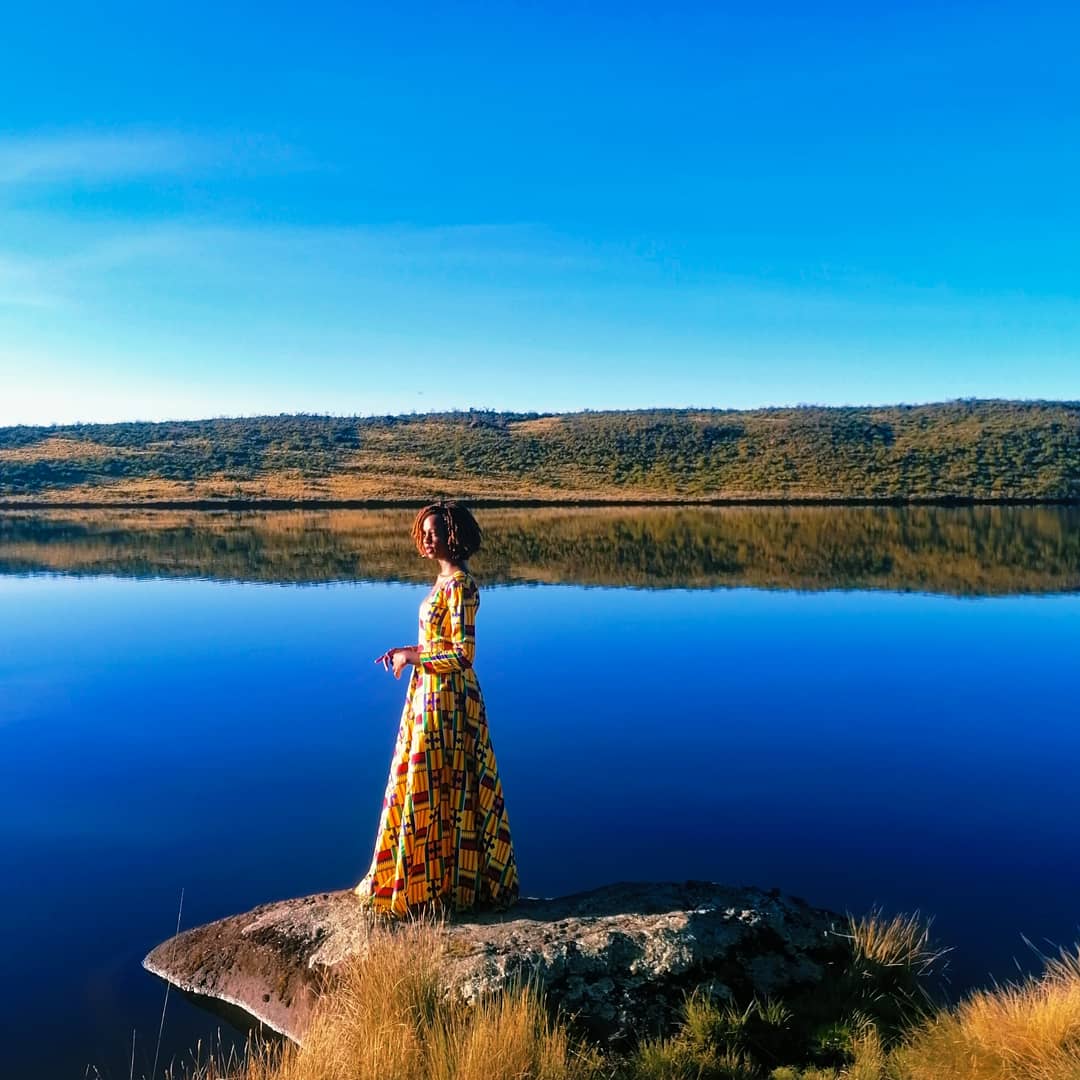 Sat 27th March

Lake Ellis- Lake Michaelson Camp
After breakfast, we will follow the trail as it leads up through glades of montane forest climbing away from Lake Ellis on its west side, across moorland to a ridge which eventually joins the main Chogoria trail.
On this day our team will be ahead of us and upon arriving in the camp they will have prepared our lunch and hot drinks.
This is subject on how the group will advise as we move forward during the day but basically  since its 5-6 walk hot lunch is normally ready in the camp as our team always walk ahead of  guests to make sure the tents and the Lunch is on time just before we get into the camp.
Beautiful views of Vivienne Falls and the staggering Gorges Valley on descent to the  picturesque campsite next to Lake Michaelson.

Exploration around the lake, Dinner and overnight in the same Camp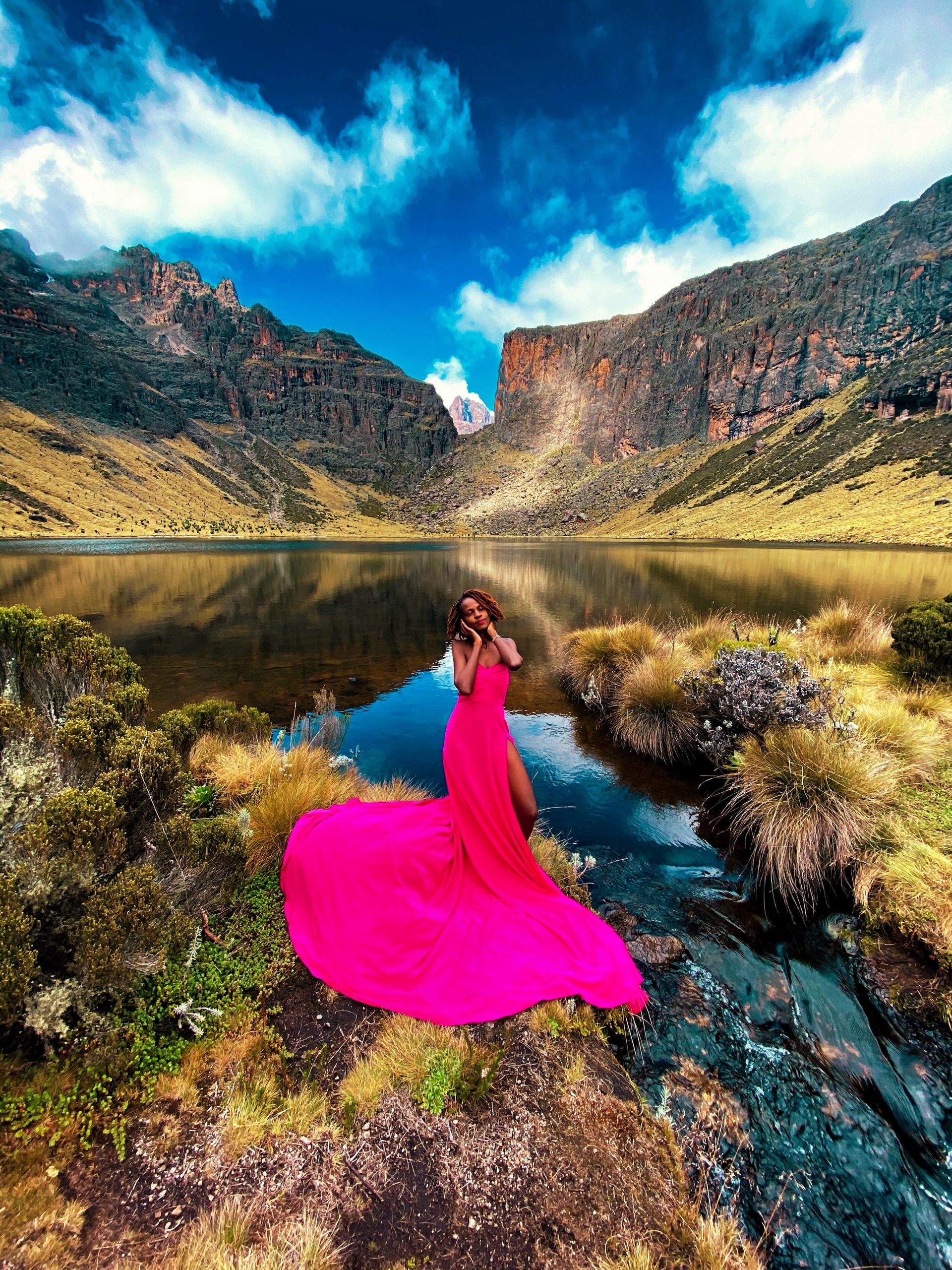 Sun, 28th March

Lake Michaelson – Upper Simba Tarn – Shiptons Camp

we begin our trek ascending up along the foot of huge rock walls alongside the soothingsound of a river feeding Lake Michelson.

After a few hours we`ll have an excellent view of the peaks of Mt Kenya up close.

After ascending for a 3 hours we reach Upper Simba Tarn for lunch. After lunch, we descend for 2 hours towards Shiptons Camp. Hiking high and sleeping at a lower altitude will help in acclimatization.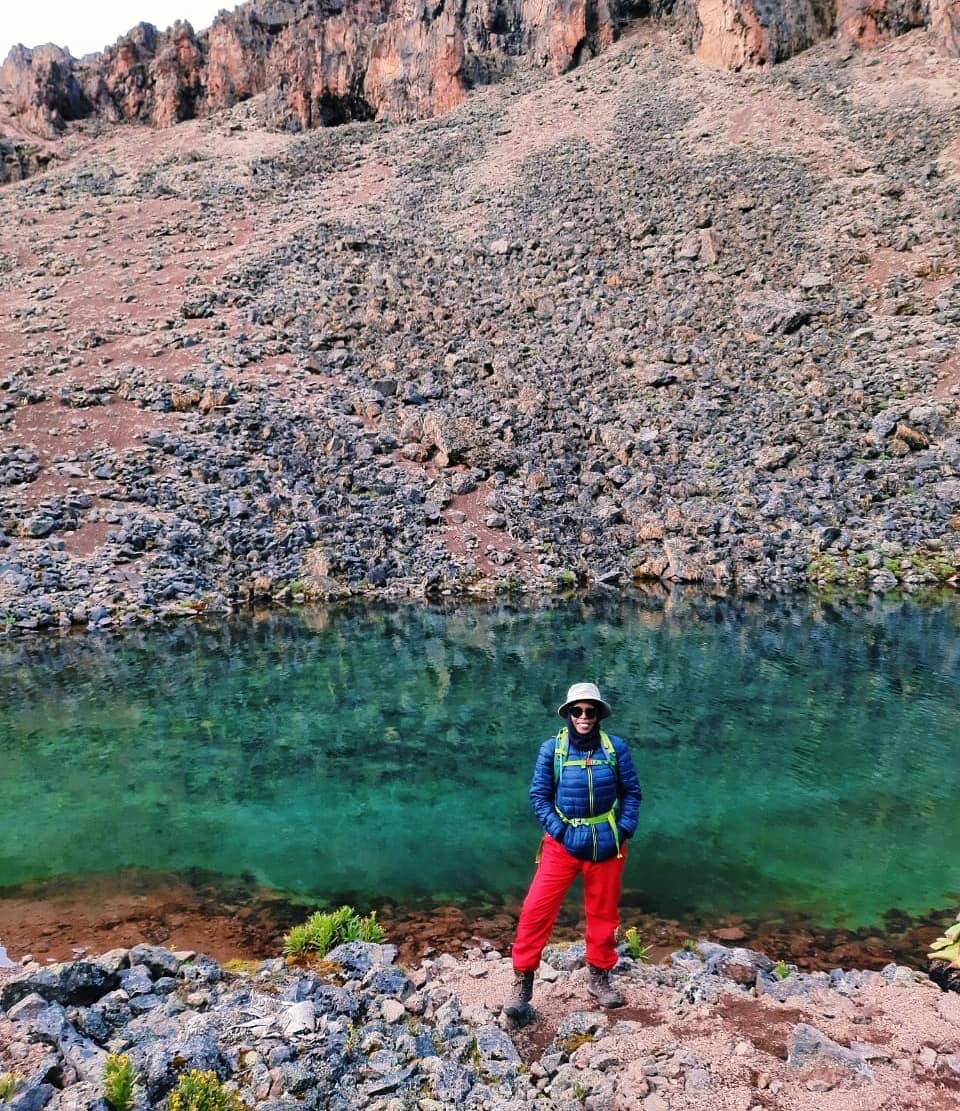 Monday 29th March : Shipton's Camp – Pt. Lenana – Old Moses

Wake up at 2.00 am and have a cup of tea and biscuits. Leave at 3.00am for pre-dawn attempt, climbing for 3 hours across bare rock and scree slopes characteristic of the alpine region up to Pt Lenana – the hiker`s summit, arriving in time to catch
the stunning African sunrise.
After the sunrise and few pictures with happy spirits, we descend back down to Shipton's Camp for breakfast.

After breakfast descend to Old Moses Camp. Lunch en-route with dinner and  overnight at the campsite.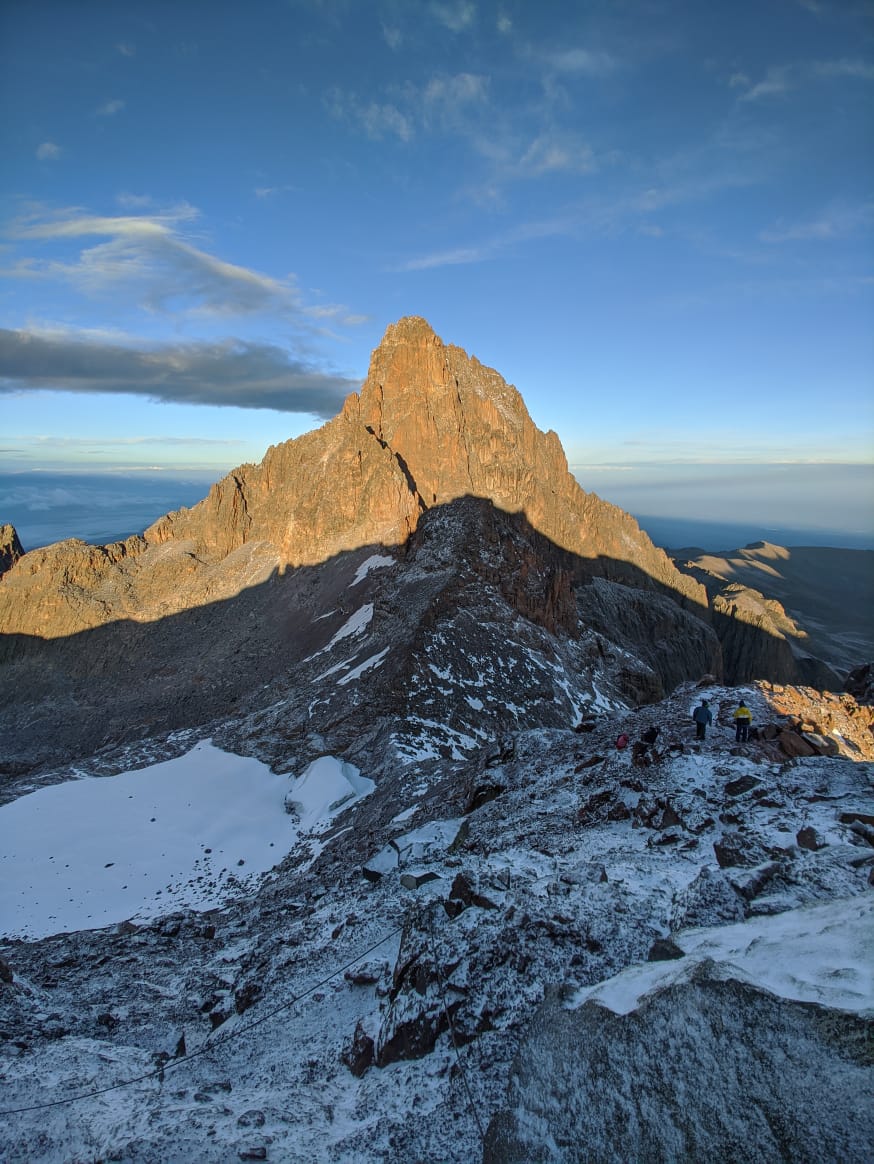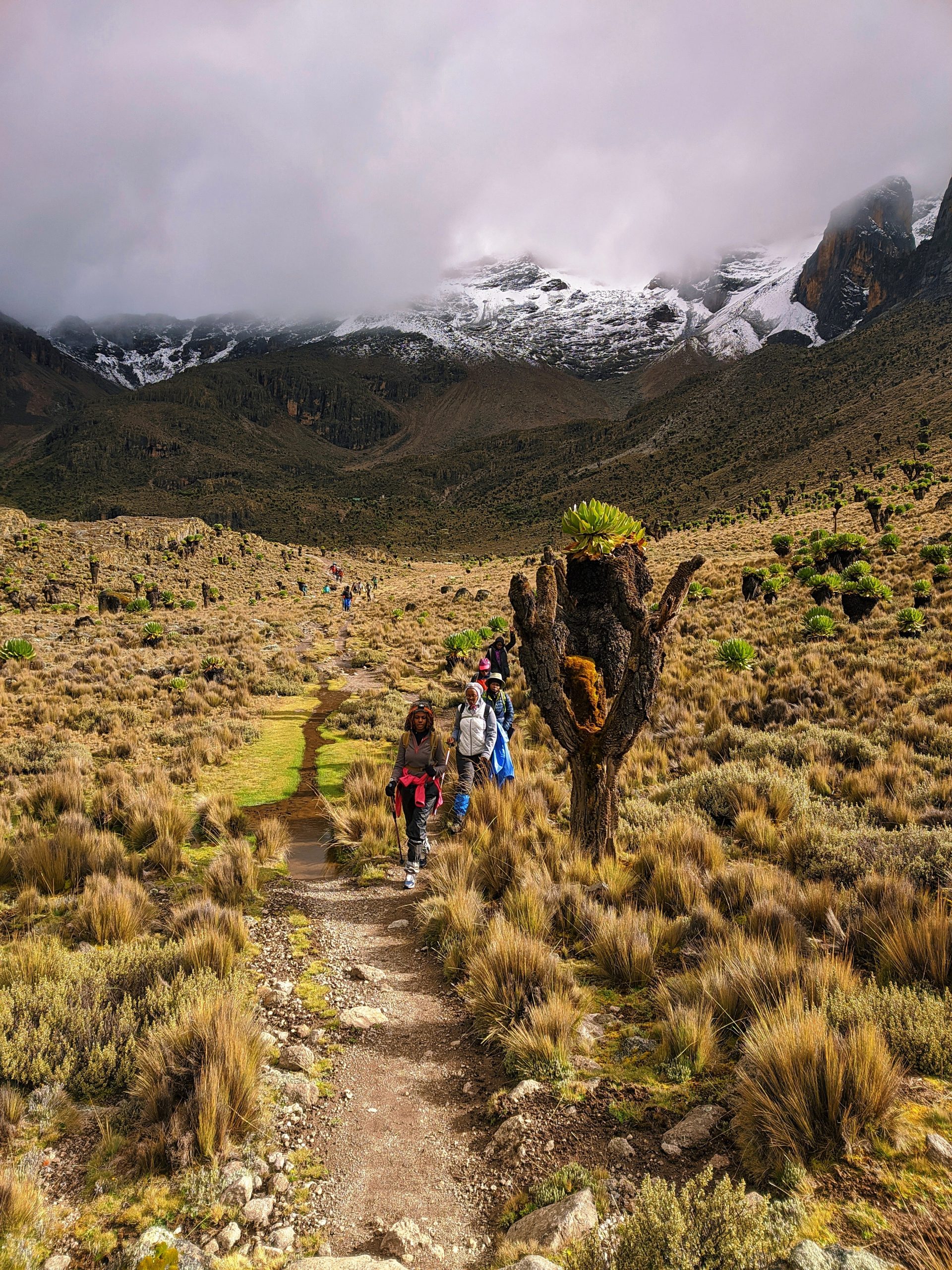 Tuesday 30th March : Leave from Old Moses

After late breakfast descend leisurely for 2 hours to Sirimon Park Gate for transfer back to  Nanyuki.

Important to Note:
Dates: 26th to 30th March 2020
Slots Available 12 (Women only)
Cost : kshs 42,000  for East Africans and 850 USD for non East Africans
A cash deposit of kshs 10,000  is required to reserve your slot.
The balance should be cleared by 20th March 2021
 
Included in the price:
• Transfer to and from the base of the mountain
• Full board accommodation whilst on the trek. Camping basis.
• Meals
• Accommodations in camps/huts as per the itinerary
• All park entrance fees to include Government taxes
• Service of an English-speaking Professional Guide, experienced Chef, Professional Photographer and potters.
• Transportation from Nairobi & back
• Treated water on the trek.
• Emergency rescue services via vehicle

Excluded in the price :

•Prep Hike fees,laundry, sleeping bags hiking gear and drinks
• Accommodation before/after the trek
• Climbing gears
• International flights
• Visas to Kenya
• Items of personal nature
• Any other extras not detailed in the above itinerary
Upon payment you'll be added to the whatsapp group. We will be prepping together before the actual summit.
The prep hikes begin the last week of January through Feb 2021. In the meantime, you can be doing simple work out routines from the comfort of your home.

Prep hikes are mandatory for acclimatization & building endurance.
We will have 3 prep hikes as follows :
30th Jan  21- Ngare Ndare – kshs 4,000
27th Feb 21- Sleeping Warrior Hike – kshs 3,500
20th March 21- Elephant Hill – kshs 3,500
 
All Payments are accepted in either M-pesa or PayPal. Mpesa till number is 685993 'Justrioba Tours 7'
please note deposits are non refundable a week after depositing. If for any reason you are unable to make it if for this trip, I will help you can find another lady to replace you. You will cater for any costs that might arise with cancellation charges.
In the event you can't find a replacement, your deposit can be redeemed in another trip.
Just Rioba does not provide travel insurance. Please remember to cater for yours.

Required Gear for Mt Kenya Hike

You can rent gear at a negotiable rate of 200 Bob per day. However, I strongly recommend buying yours
A list of what you require.
A pair of Warm Jersey.
Sweater/Fleece.
3 Sets of Thermal under-wear top and bottom.
A pair of light loose-fitting cotton trousers.
Sleeping bag
Travel blanket
Hiking boots – (an extra light pair of sport shoes and crocs is recommended)
Warm Gloves ( a pair of thin gloves & a pair of Thick water proof gloves)
Balaclava
Winter hat
Head lamp with extra batteries.
Sun Glasses (Polarized with UV protection)
Sunscreen (factor 50 or higher).
6 or more pairs of warm ( 6 pairs of thick and 6 pairs of thin)
1/2 long sleeves shirt.
2/3 T-shirts.
Sun Hat
Warm fluffy jacket.
Summit jacket
Summit pants
Hiking pants (2 sets)
Camera.
Extra batteries or personal power bank and charger (a necessity if you are a fan of taking photos).
Personal toiletries.
3 liter refillable Water bottles (Camel-bags).
Hot Water bottle
Gaiters
A poncho or a waterproof cover for your backpack.
Your personal medication (if you have any)

Should you have any questions, feel free to contact me via winnie@justrioba.com. I'll be available to respond.