As a natural hair enthusiast, with type 4C hair, I can comfortably say that natural hair can be exhausting on a normal day. Now imagine, traveling with open natural hair for weeks on ends. I tried this sometime back and my patience was tested in ways it's never been before. Yes. It's that serious. This post is for travelers that choose braids as a protective hairstyle. There are several simple ways you can style your braids when traveling and this post will show how I tried different hairstyles when I traveled to Funzi Island with my friend, Ray. Actually, you can catch what we were up to on her blog.
Catch up :On Island time: Funzi- Wasini
1. Letting the braids fall back
As you can see in the below, I simply let my braids fall back with a little silver thread acting as an accessory on one of the braids.

2. Style the braids into an updo
This is just using an elastic band to hold your braids in a simple updo. Make sure you are not tying the hair too tightly otherwise your hairline will be a mess.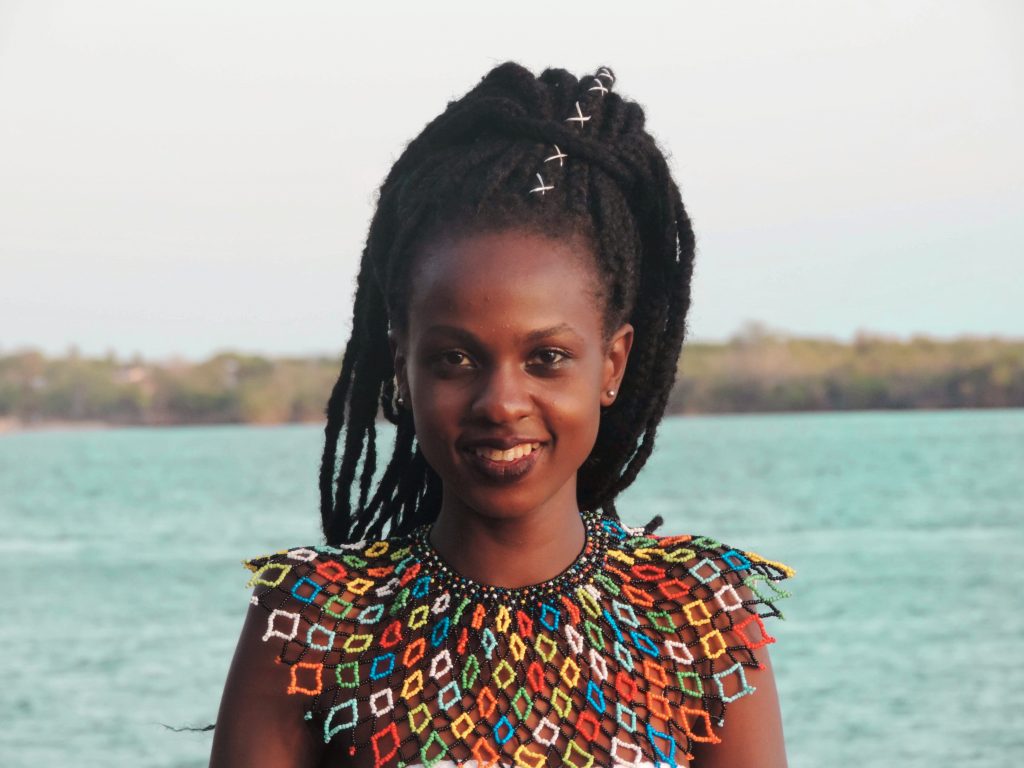 3. Style the braids into a bun
From the updo above, you can style the braids into a bun. There are several types of buns. The high bun, the low bun, the side bun, the one with a little twist at the front and the one that lets a couple of braids hang loose at the back and the front.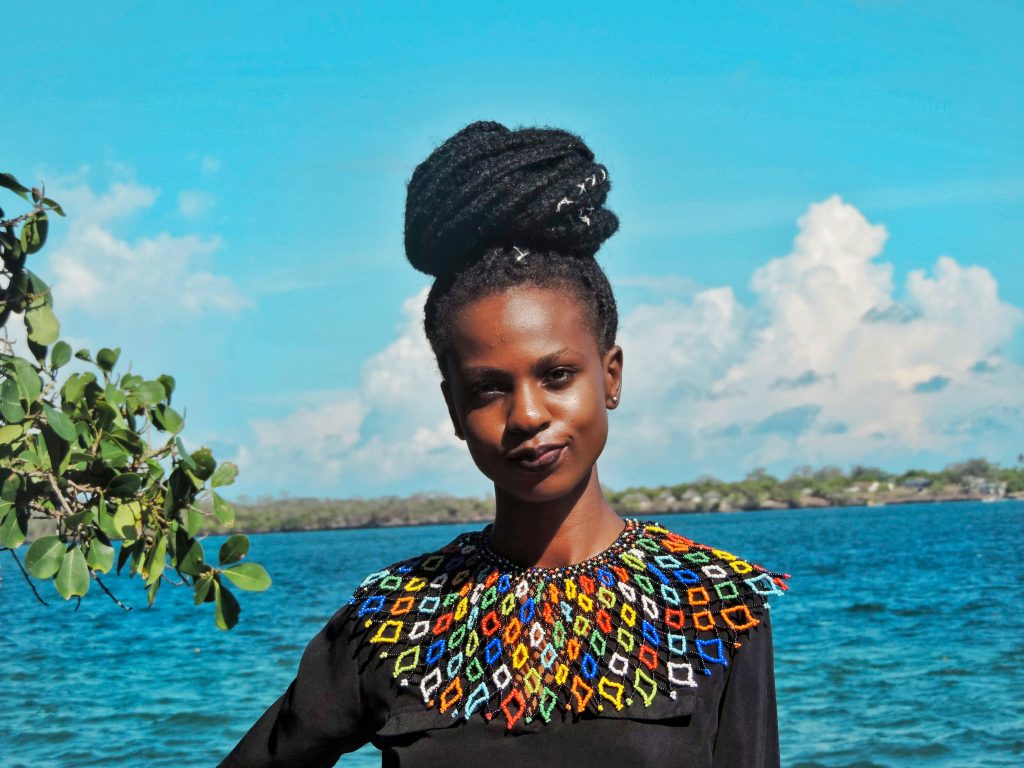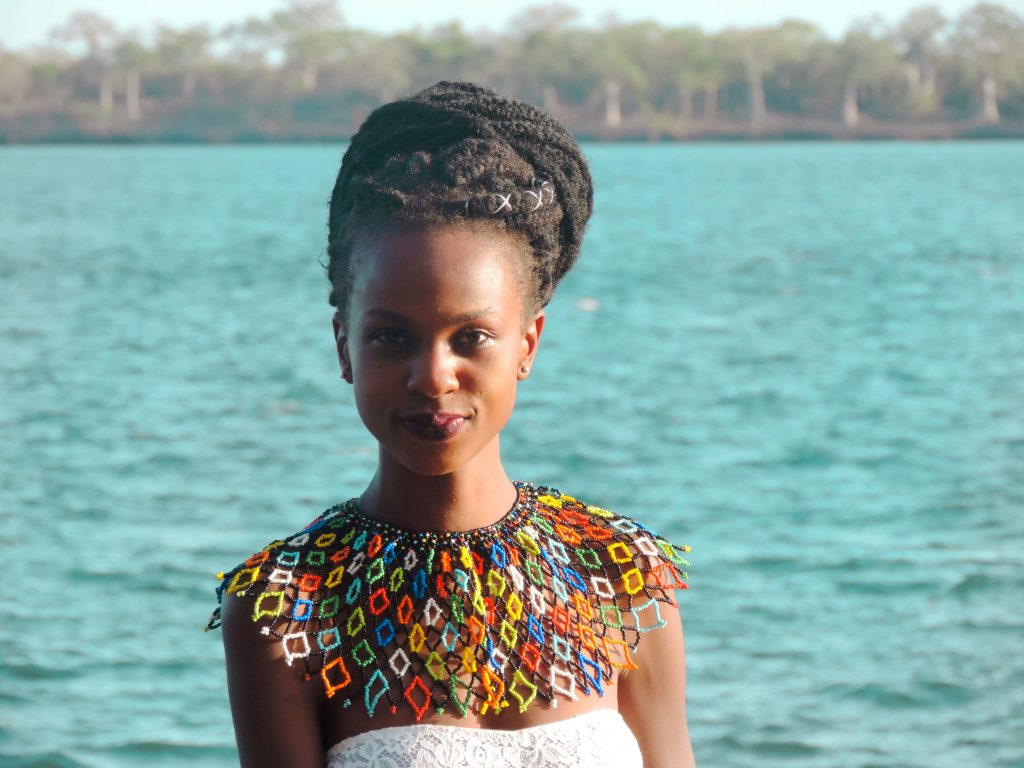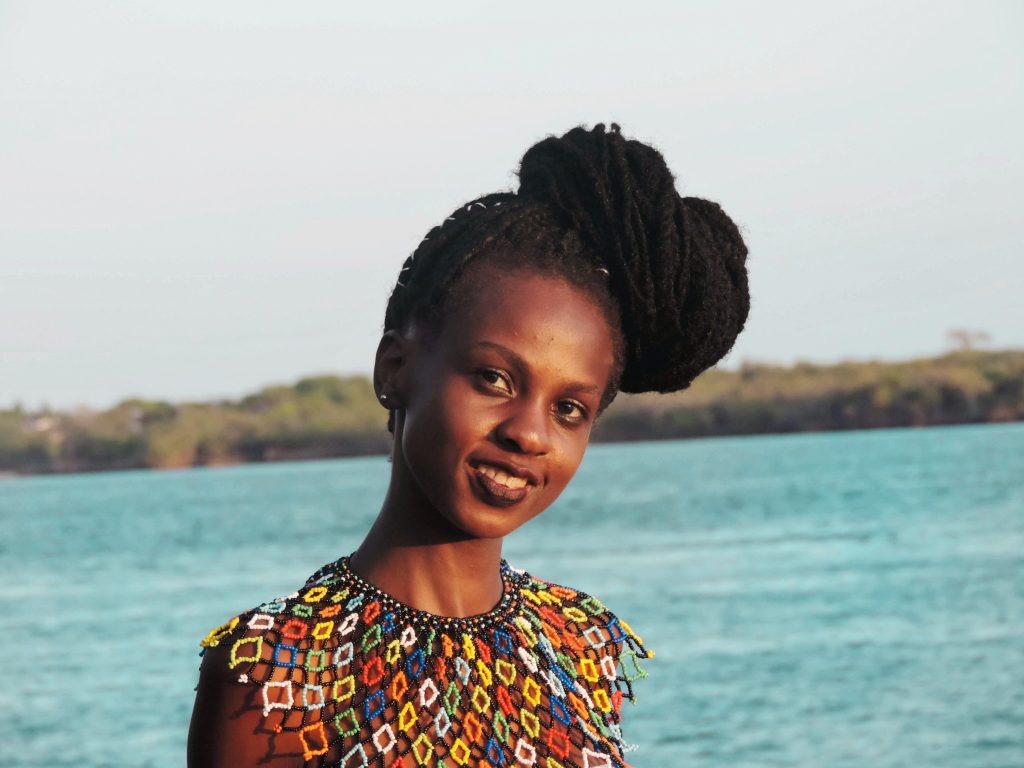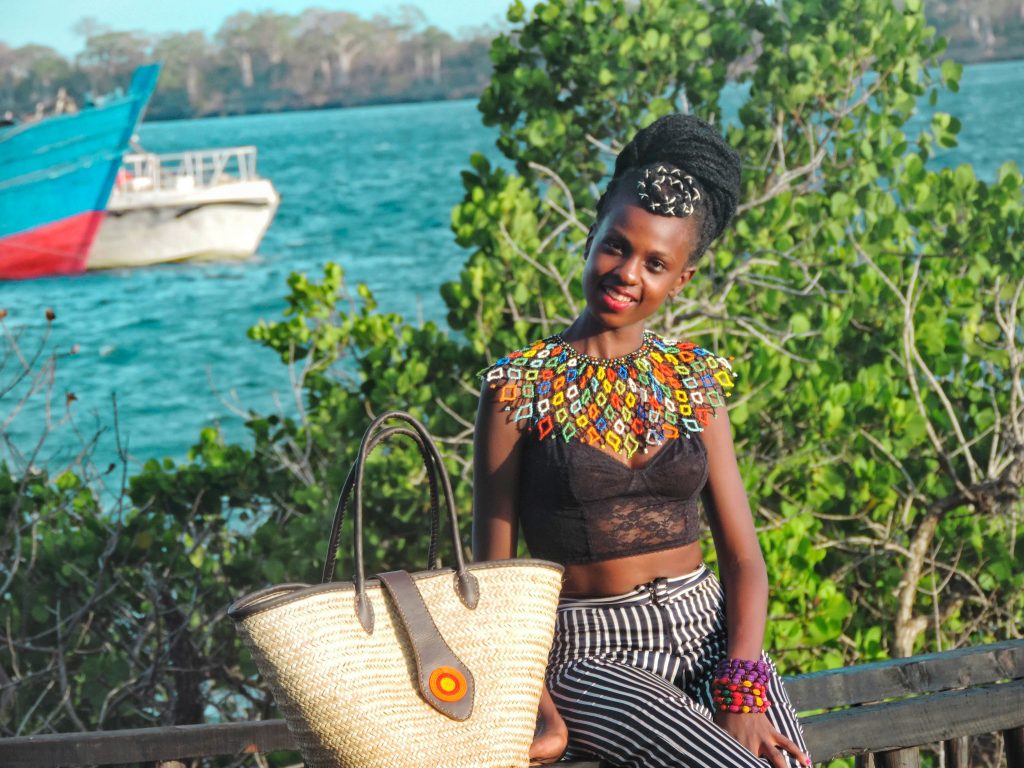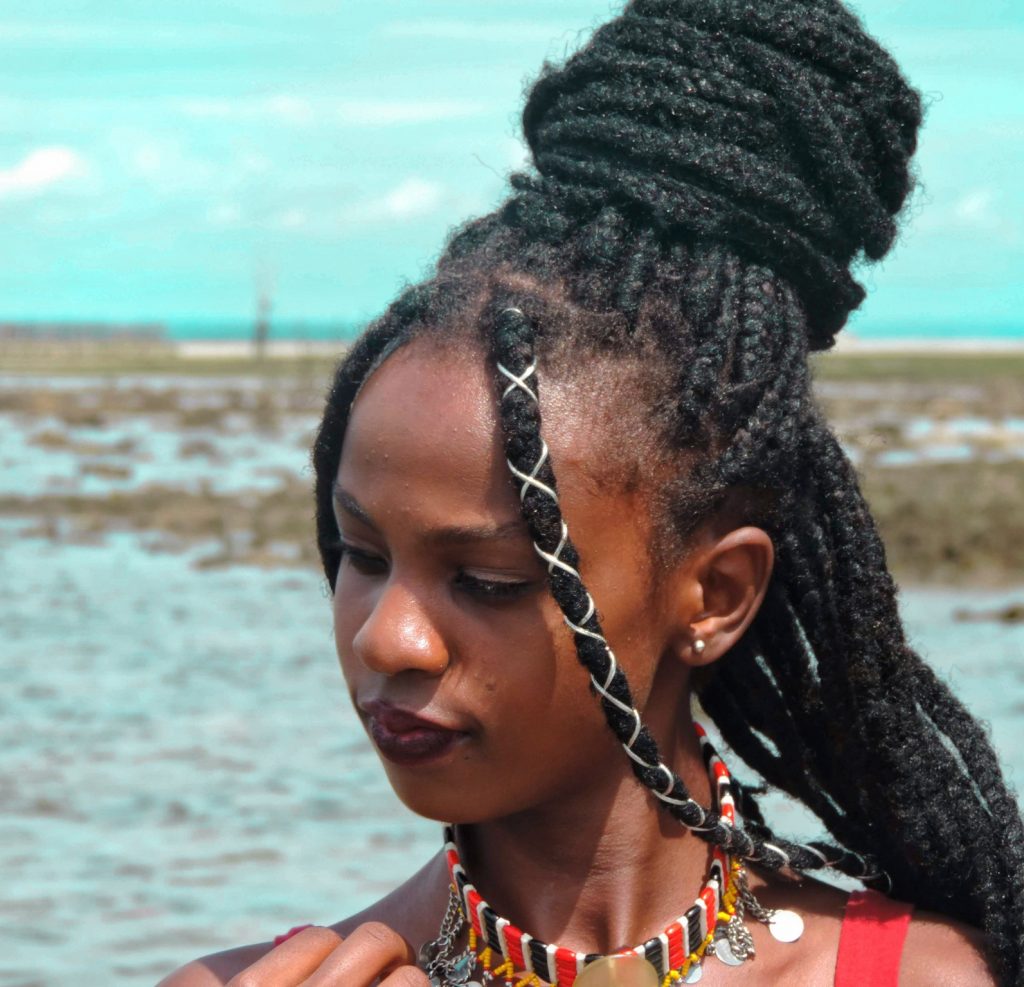 4. "Janelle Monae" Updo
This is my favorite look inspired by Janelle's signature look.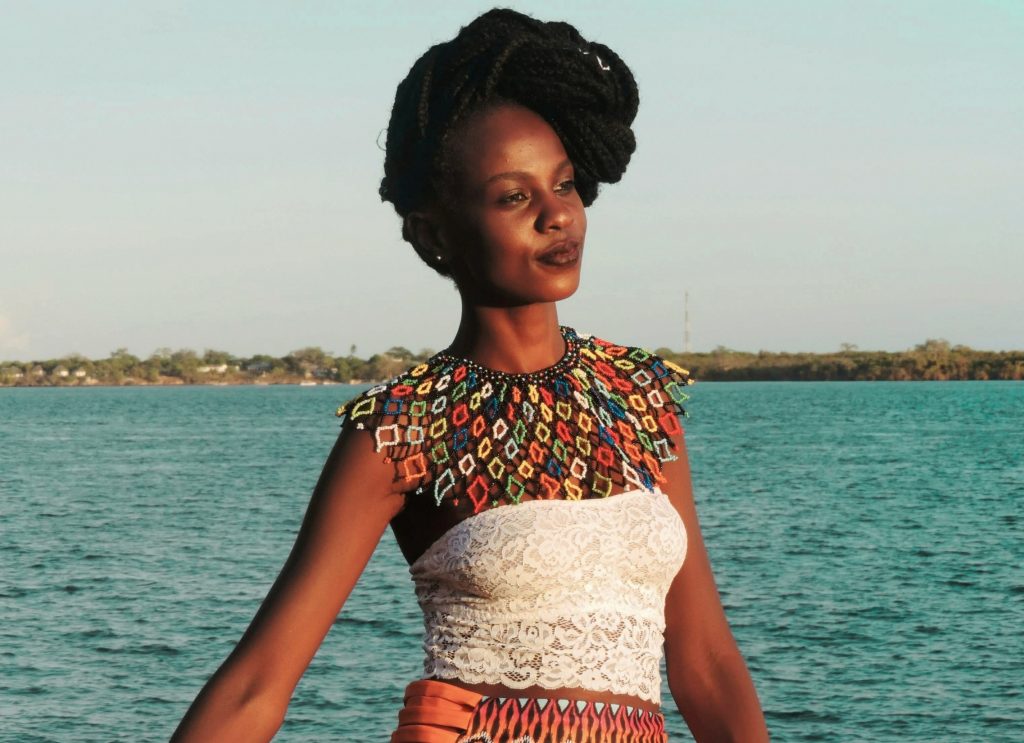 5. Accessorize the braids
There are so many ways to accessorize your braids. Here I used a snapback and a Maasai headpiece but you can go ahead and can use fedora hats and scarves, especially African printed headscarves.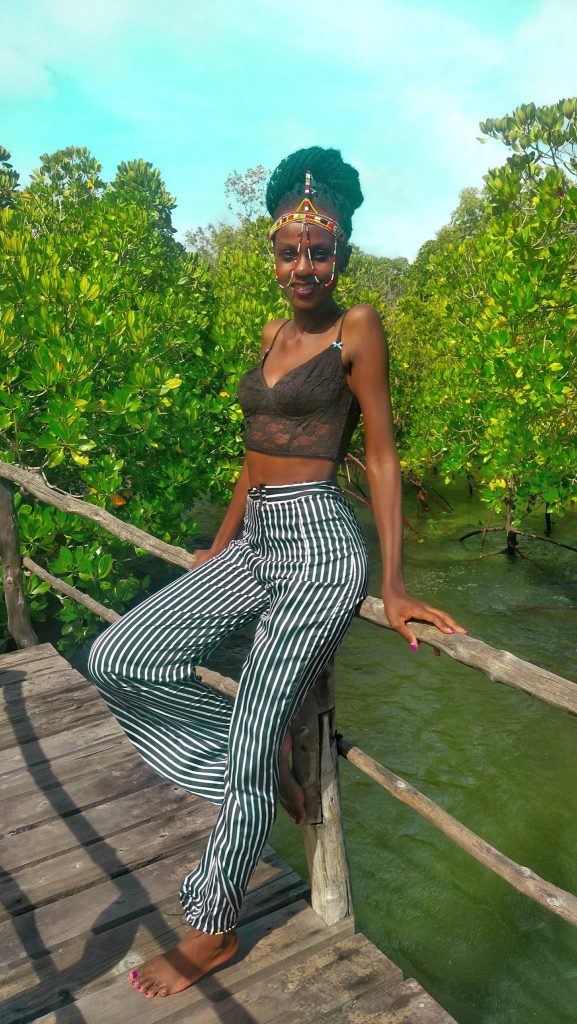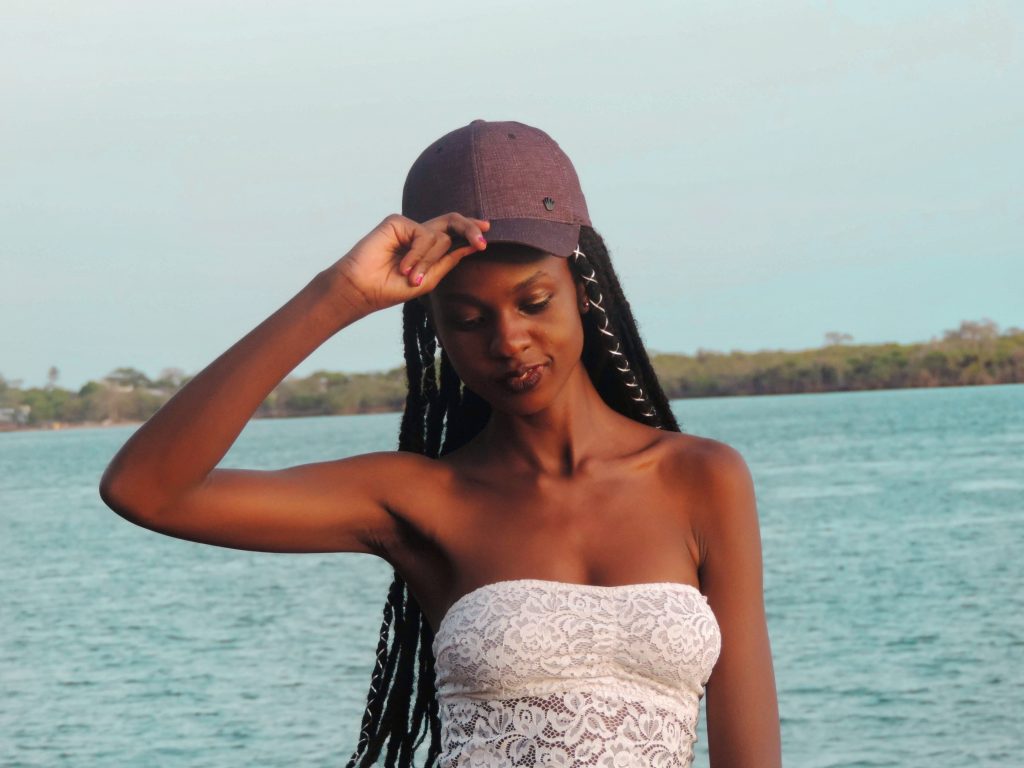 6. Curl the braids using perm rods
Once I got tired of the length of my braids, I cut them short and used perm rods and hot water to curl them and this was the end result.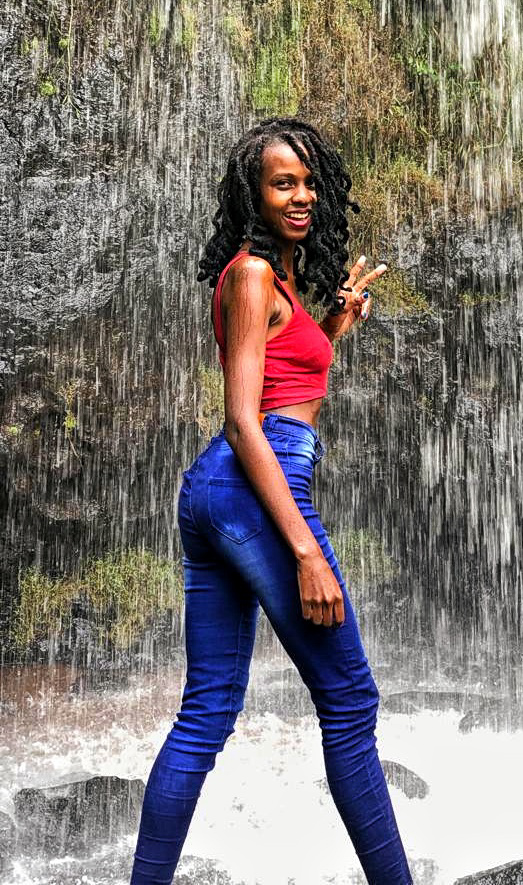 As you can see, there are so many ways to quickly style your braids when on the road and as simple as these looks are, you might end up looking like a different person with every look. In case, your person suggests that you should see other people, tell them you've got it covered with these different looks.