You're probably reading this because you're interested in summiting the highest mountain in Africa in 2022.
Like Mt Kenya, summiting Mount Kilimanjaro requires a lot of time and dedication. We will do mandatory prep hikes together to build endurance and acclimatize.
I specifically chose Lemosho route because it's one of most scenic routes with the highest success rate in terms of summiting.
I'll also help you purchase the correct gear needed for this experience. Listen, gears can either make or break your experience. You must have the correct gear.
The JustRioba Way will be hosting two trips to mt Kilimanjaro in 2022. Maximum number of people per trip ranges between 1-15 people. The science behind limiting numbers is to ensure maximum enjoyment and try to achieve 100% summit rate.
1. 15th -25th July 2022 , 12 slots available – women only
2. 29th July – 7th August 2022 12 slots available -all genders. ( men, women, couples, solo travelers)
P. S I can plan a similar trips for groups of friends, couples, families or solo travelers. For such kinds of trips, my presence is not required.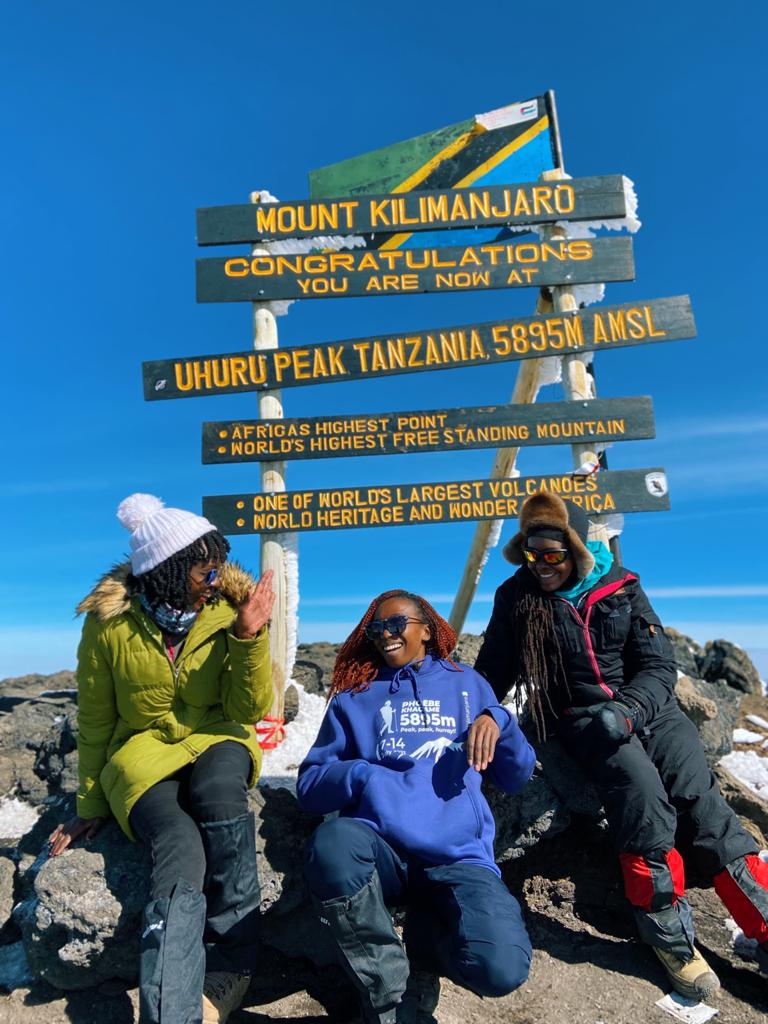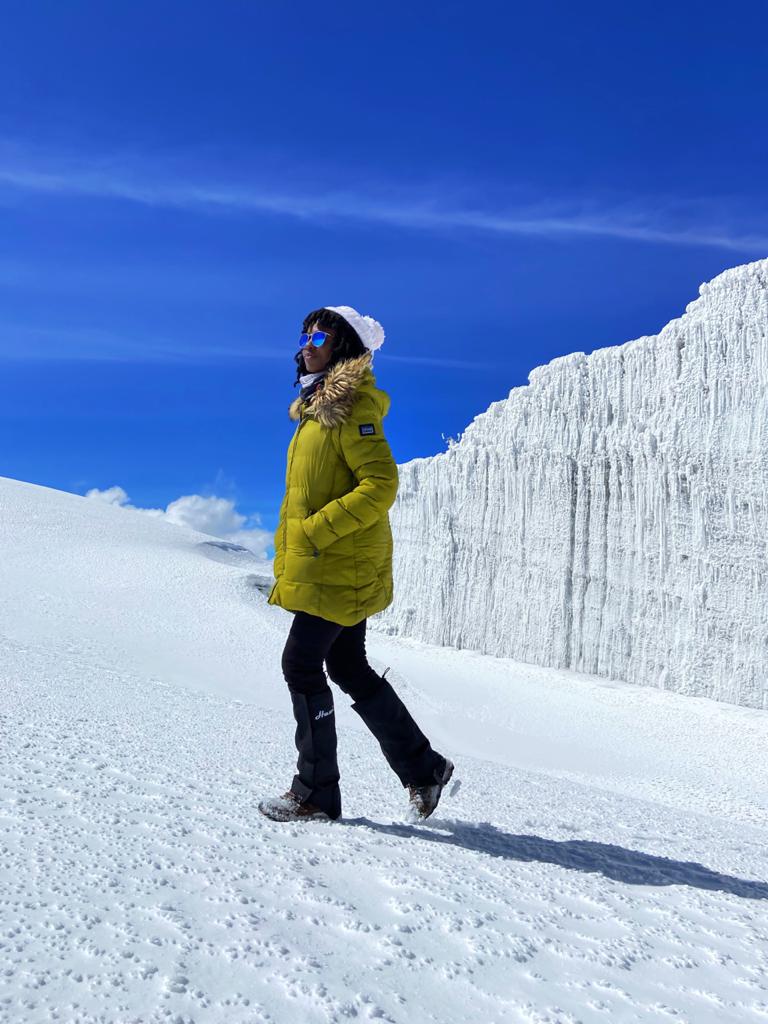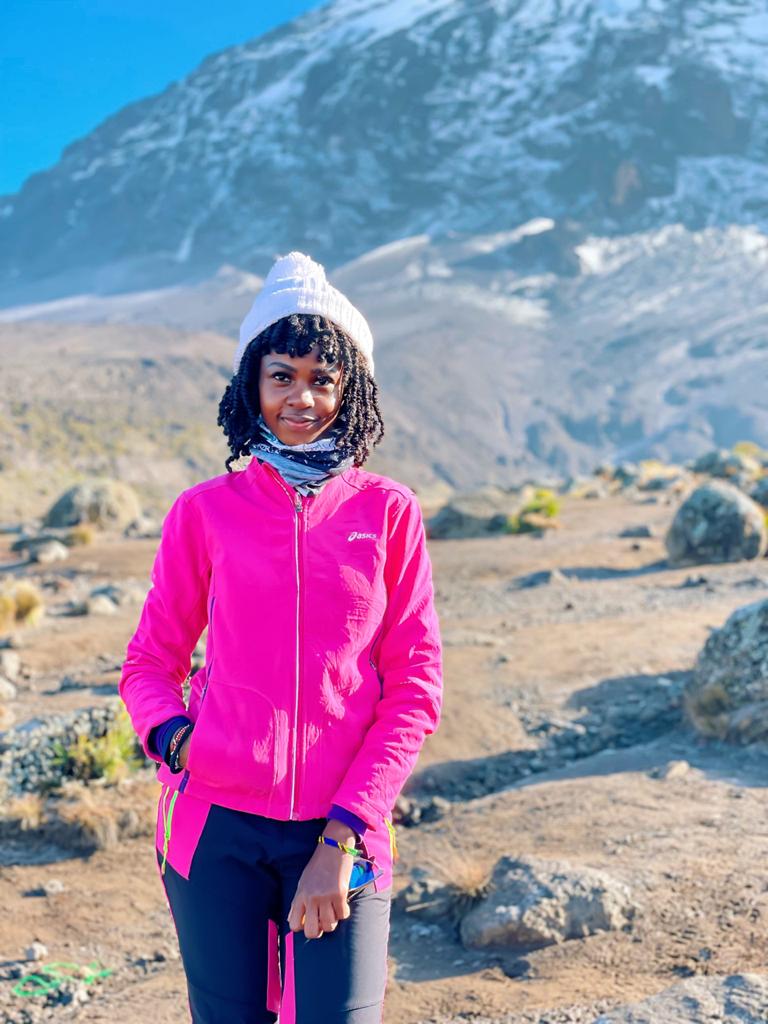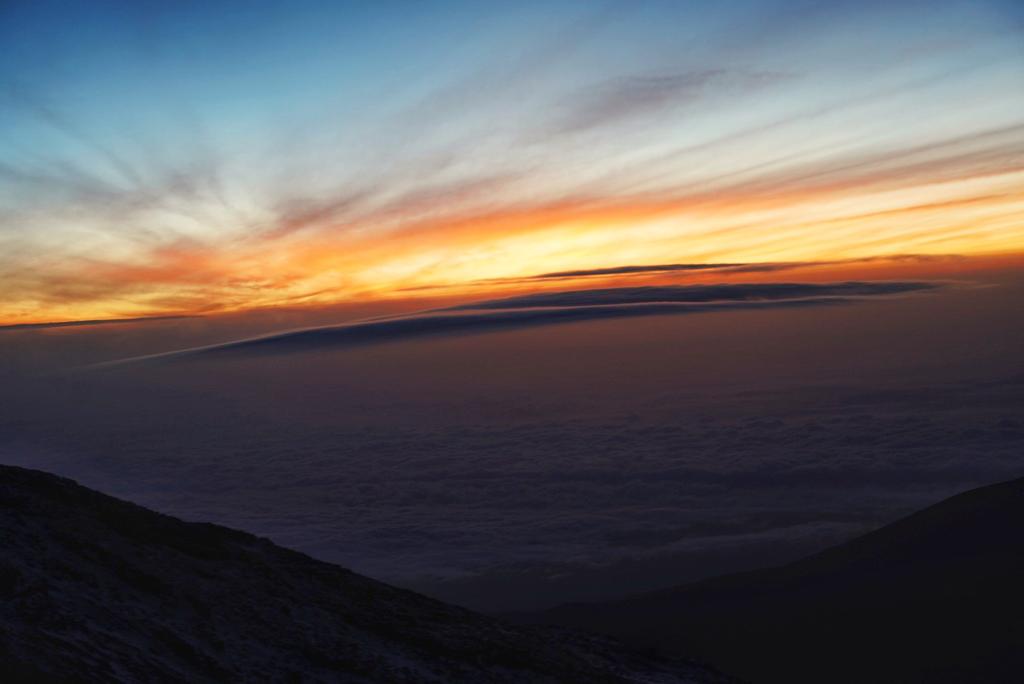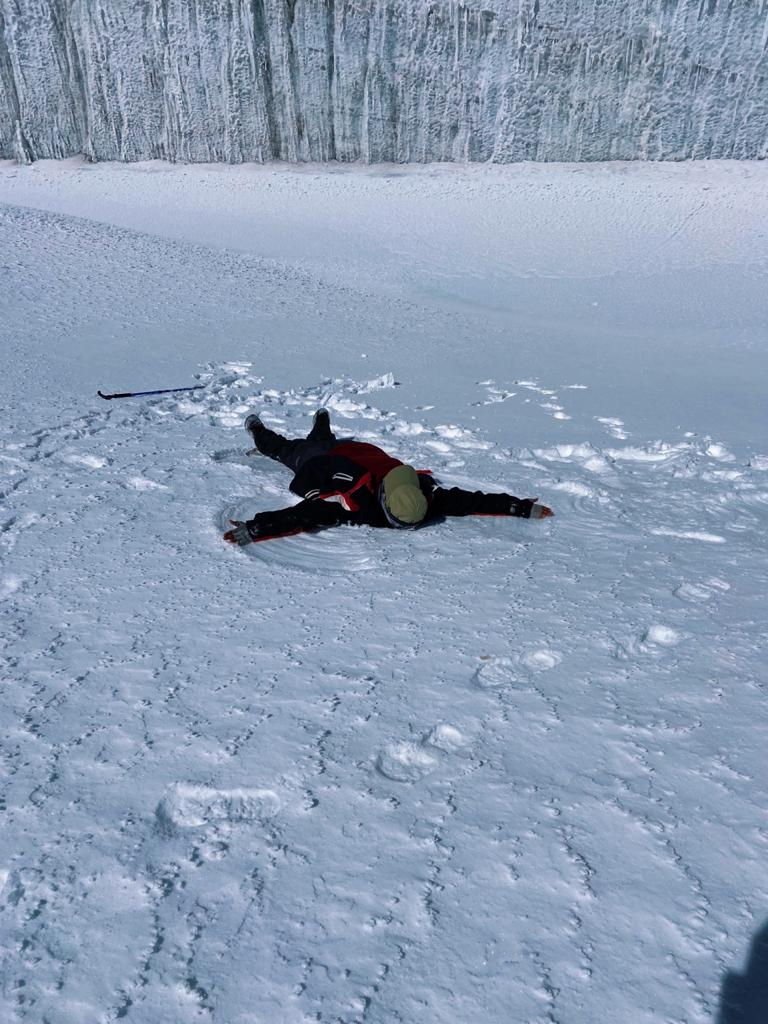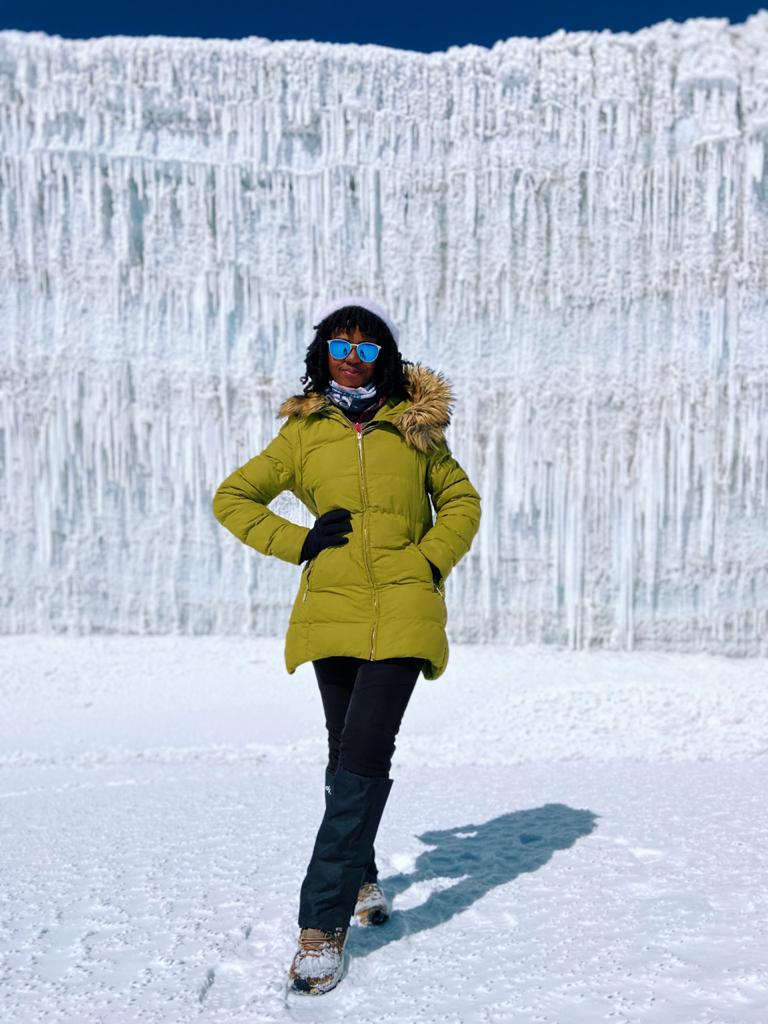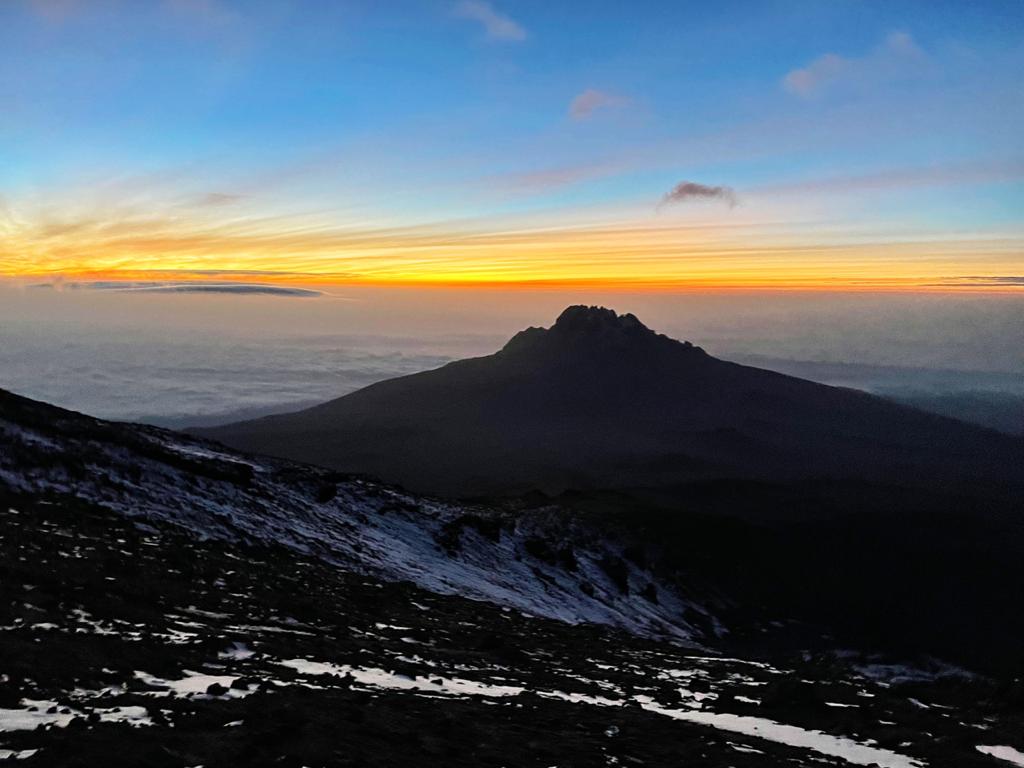 summary of the Itinerary:
Day 1
Travel to Moshi, rest for the night
Day 2
We enter Kilimanjaro National Park through Londorossi Gate on the western side of Kilimanjaro (at 2250 m/7380 ft above sea level) and continue to drive to the Lemosho Glades where we will take lunch. The total drive takes around 4 hours. You then begin the ascent, hiking for around 3 hours through dense rain forest to Mti Mkubwa, commonly referred to as "The Big Tree Camp" where we will spend the evening, have dinner and stay camping overnight.
Day 3
We hike for 5-6 hours through moorland to an altitude of 3500 m / 11,500 ft to Shira 1 Camp, crossing the Shira Ridge. Shira 1 Camp is located near a small stream on the Shira Plateau. Dinner and overnight at Shira 1 Camp.
Day 4
We will explore Shira Plateau for a full day. It is a gentle walk eastwards of 4-6 hours towards Kibo's glaciered peak, across the plateau, leading to Shira 2 Camp (3640 m/12,000 ft) on moorland meadows. Then we continue through semi desert to Moir Hut (4160 m/13,700 ft), a not very much frequented site on the base of the Lent Hills. A variety of walks are available on Lent Hills making this an excellent acclimatization opportunity. Overnight camping at Moir Hut.
Day 5
We will hike from Moir Hut for 4-6 hours to the Lava Tower and then proceed to Barranco Camp. Staying at around 4000 meters/13,200 ft altitude for the whole day, this day contributes to successful acclimatization. This day also offers you amazing views and opportunities to take great pictures of Barranco wall. At Barranco Camp you can probably experience one of your most memorable sunsets.
Day 6
After breakfast, we will proceed up Baranco wall then we head down to Karanga Valley where we will arrive at Karanga Camp (4200 m; 14,000 ft)
Day 7
After breakfast we will head east for around 3 hours through alpine desert, crossing over multiple ridges and valleys until we reach the Mweka route and continue upwards, following the ridge for about an hour to reach Barafu camp (4645 m/15,239 ft) where the camp is set on the ridge. From Barafu we will proceed to Kosovo (4800 m asl) to relax and prepare for the summit on the next day. Dinner and overnight at Kosovo.
Day 8
From around 1am in the morning we start the ascent to the summit through the Rebmann and Ratzel glaciers heading in northwestern direction through heavy scree, reaching Stella Point (5685 m/18,650 ft). This is the most mentally and physically challenging part of the trek, but you will be rewarded with a magnificent sunrise (weather permitting).
From Stella Point we may encounter snow all the way on the further 1 hour ascent to the summit. At Uhuru Peak, we will have reached the highest point on Mount Kilimanjaro and the continent of Africa.
We will then make a 4-6 hours descent down to Mweka Hut camp site, stopping at Kosovo Camp for lunch. Mweka Camp is situated in the upper rain forest at an altitidue of 3100 m/10,200 ft, and mist or rain can be expected in the late afternoon. In the evening, we enjoy our last dinner on the mountain and a well-earned sleep.
Day 9
After breakfast we continue the descent for 3-4 hours to Mweka Park Gate and Mweka Village where you will take a hot lunch and from where we will drive back to Moshi.
Spend the night at a hotel in Moshi
Day 10
Drive back home
The price includes:
All park fees
Professional experienced mountain guides, cook and porters
Rescue fees
All meals while on the mountain
Guides, porters, cook park fees
Clean and purified drinking water
Good tents
All other camping equipment including foldable tables and chairs
Important to Note:
Cost : kshs 100,000 for East Africans and 2500 USD for non East Africans.
All payments made via MPESA till number 685993 or via PayPal.
A cash deposit of kshs 10,000 is required to reserve your slot.
Included in the price:
Transfer to and from Nairobi.
Full board accommodation whilst on the trek. Camping basis.
Accommodations in camps as per the itinerary
All park entrance fees to include Government taxes
Service of an English-speaking Professional Guide, experienced Chef, Professional Photographer and potters.
Transportation from Nairobi & back
Treated water on the trek.
Emergency rescue services via vehicle
Excluded in the price :
•Covid Cerficate and yellow fever certificate, Prep Hike fees,laundry, sleeping bags hiking gear and drinks
• Hotel meals
• Climbing gears
• International flights
• Visas to Kenya. Kenyans do not need a visa to Tanzania
• Items of personal nature
• Any other extras not detailed in the above itinerary
Upon payment you'll be added to the whatsapp group. We will be prepping together before the actual summit.
The prep hikes begin 6 months before the actual summit journey. In the meantime, you can be doing simple work out routines from the comfort of your home.
Prep hikes are mandatory for acclimatization & building endurance. Prep hikes typically cost 3,500 per person.
The prep hikes :
Please note that the above prep hikes are mandatory but it's recommended to take up more challenges to build endurance. You can make personal hiking arrangements outside the mandatory hikes and also take frequent walks (20000-30000 steps)
All Payments are accepted in either M-pesa or PayPal. Mpesa till number is 685993 'Justrioba Tours 7'
please note deposits are non refundable a week after depositing. If for any reason you are unable to make it if for this trip, I will help you can find another lady to replace you. You will cater for any costs that might arise with cancellation charges.
In the event you can't find a replacement, your deposit can be redeemed in another trip.
Just Rioba does not provide travel insurance. Please remember to cater for yours.
Required Gear for Mt Kilimanjaro Hike
You can rent gear. However, I strongly recommend buying yours.
3 pairs of Warm Jersey.
Sweater/Fleece.
8 Sets of Thermal under-wear top and bottom.
2 pairs of light loose-fitting cotton trousers.
Sleeping bag
Travel blanket
Waterproof Hiking boots – (an extra pair of hiking boots and crocs is recommended))
Warm Gloves ( 2 pairs of thin gloves & 2 pairs of Thick water proof gloves)
Balaclavas (3)
Winter hat
Head lamp with extra batteries.
Sun Glasses (Polarized with UV protection)
Sunscreen (factor 50 or higher).
8 pairs of socks ( 8 pairs of thick and 8 pairs of thin)
1/2 long sleeves shirt.
2/3 T-shirts.
Sun Hat
Warm fluffy jacket.
Summit jacket
Summit pants
Hiking pants (4 sets)
Camera.
Extra batteries or personal power bank and charger (a necessity if you are a fan of taking photos).
Personal toiletries.
3 liter refillable Water bottle or (2 Liter Camel-bag).-
2 Hot Water bottles (1 litre each)
Gaiters (2)
A poncho or a waterproof cover for your backpack.
Day bag
Porter's bag (85 L)
Your personal medication (if you have any)
Should you have any questions, feel free to contact me via winnie@justrioba.com. I'll be available to respond.